Whether you're hosting a dinner party or having the whole family round for an Easter egg hunt, there's enough to remember to check off ahead of the Easter Bank Holiday. But, if there's one thing that you don't want to forget, it's to dress up your table enough to wow your guests. From spring-friendly gingham linens to egg-themed candle holders and rattan placemats - you name it, we want it.
Of course, decorating your home and table for Easter is not a necessity but if you're missing the unabashed joy of Christmas and are looking for something to spark some creativity, why not consider dressing up the entirety of your table as your latest fixation? Think candles, centrepieces, vases, crockery and more - not to mention personalised or customised accessories to add to the season. Although it may sound a little overwhelming, even high street brands like H&M and John Lewis are having a piece of the Easter pie (or should we say chocolate?).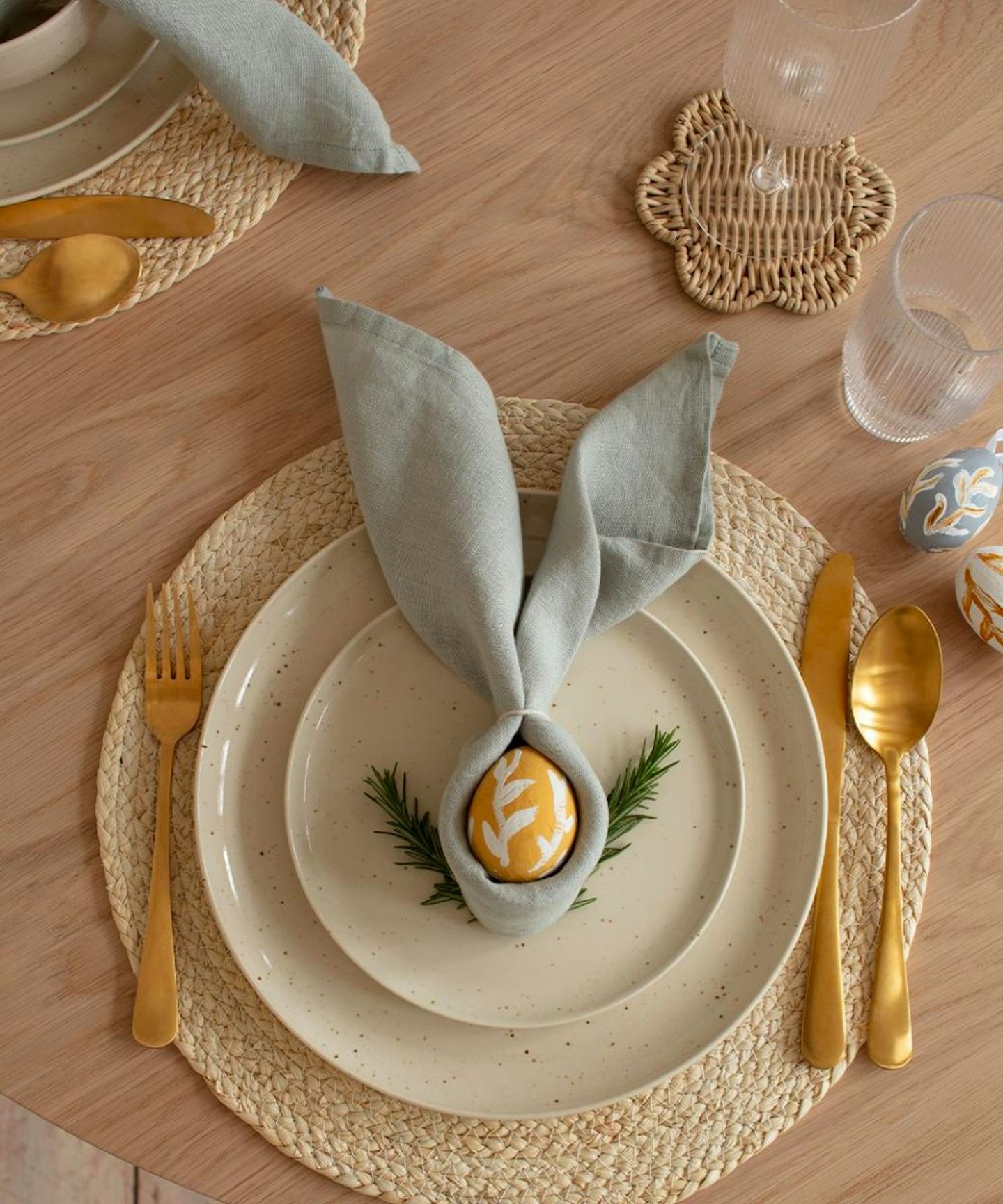 For the spring trends think bright, bold and lots of pastels. In fact, the more colour the better. This is the time for yellows to shine alongside blues, greens and pinks with a nostalgia for childhood. Even patterns and designs come into play when gingham and florals make their way into fashion.
The most obvious part of springtime, though, may be when all the animals come out to play. When it comes to easter, of course, we all know that the Easter Bunny is the star of the show but classic British animals like hens, squirrels and sparrows can make appearances too, in cute trinkets and table accessories. Whether you've got small children or you want to get into the season yourself, now's your chance to be playful.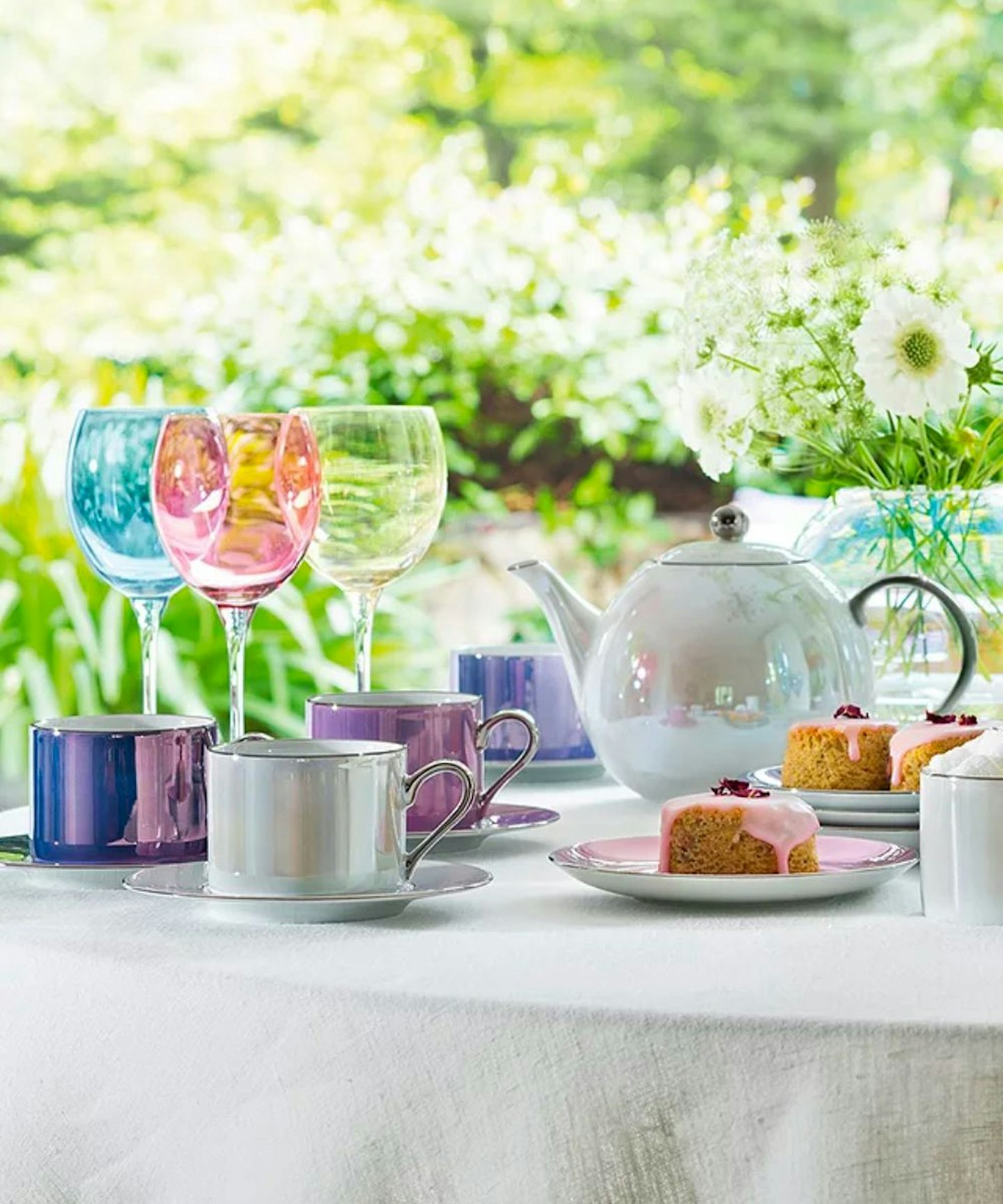 For the more budget-friendly Easter decor, head to your local bargain stores - B&M, The Range and Matalan all have some great pieces to transform your home and don't forget Hobbycraft for crafty buys that the kids (and you) will love. On the other hand, if you're looking for investment pieces (for all those future parties to come), look to Liberty and Selfridges for high-end choices.
From colourful looks in John Lewis' multi-coloured wine glasses and La Redoute's gingham napkins to classic spring choices like a selection of Easter Posies from Bloom & Wild, sometimes we all just need a little bit of fresh inspiration. Even John Lewis has a unique grass table runner for the more eccentric interiors out there.
We've found all the best easter table and home decorations to create the ultimate tablescape - think chicks, bunnies, gingham and more. Added bonus, many of these pieces can be reused for any springtime event you throw - or even for summer BBQs.
SHOP: Easter Decorations To Upgrade Your Spring Table
Easter Table Decor To Dress Up Your Dining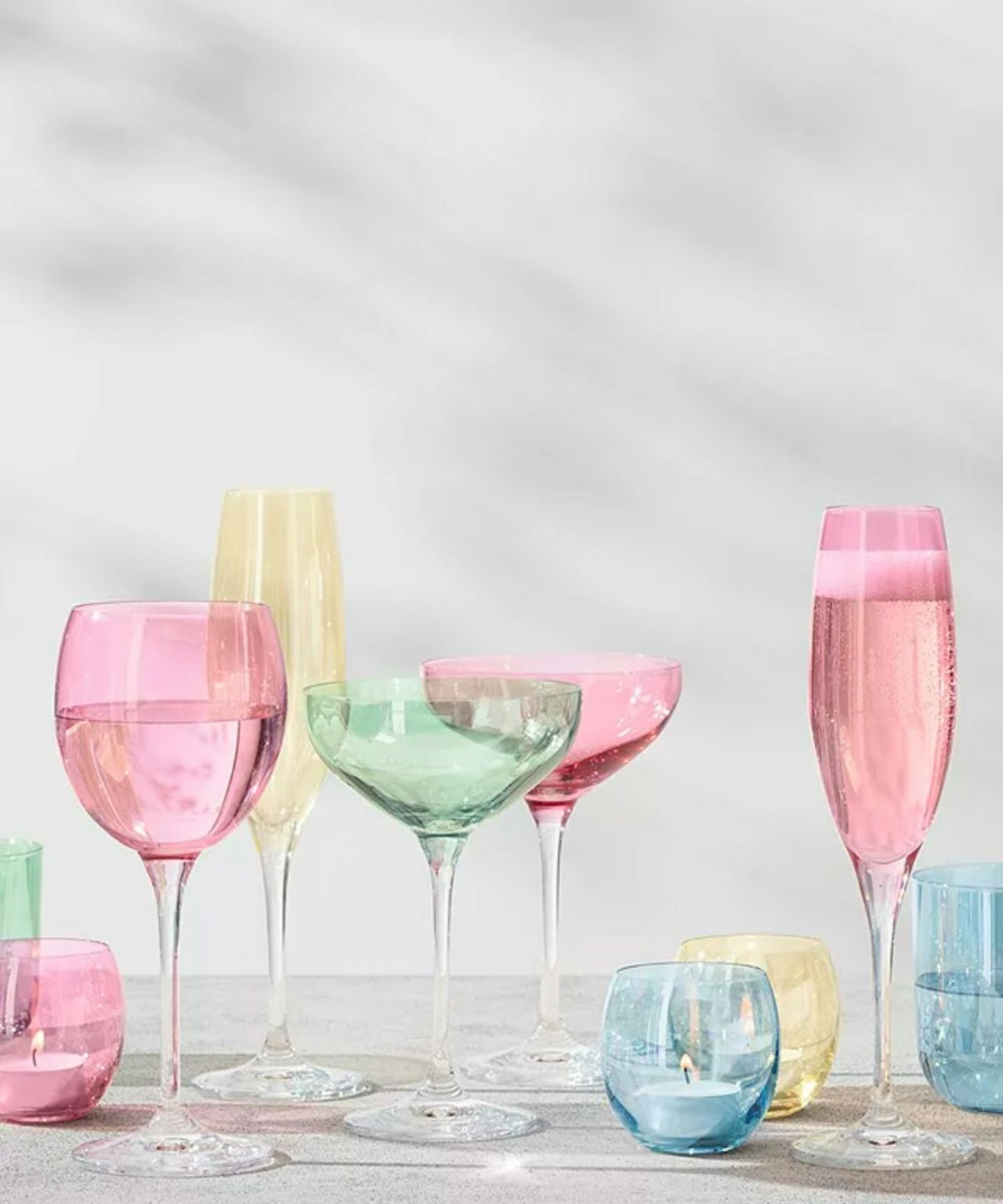 1 of 17
CREDIT: john lewis
John Lewis, LSA International Polka Wine Glass, Set of 4
Get the important stuff out the way - wine glasses, of course. This multicoloured selection is truly inviting, whether you're having a delicious homemade dinner or taking it outside al fresco.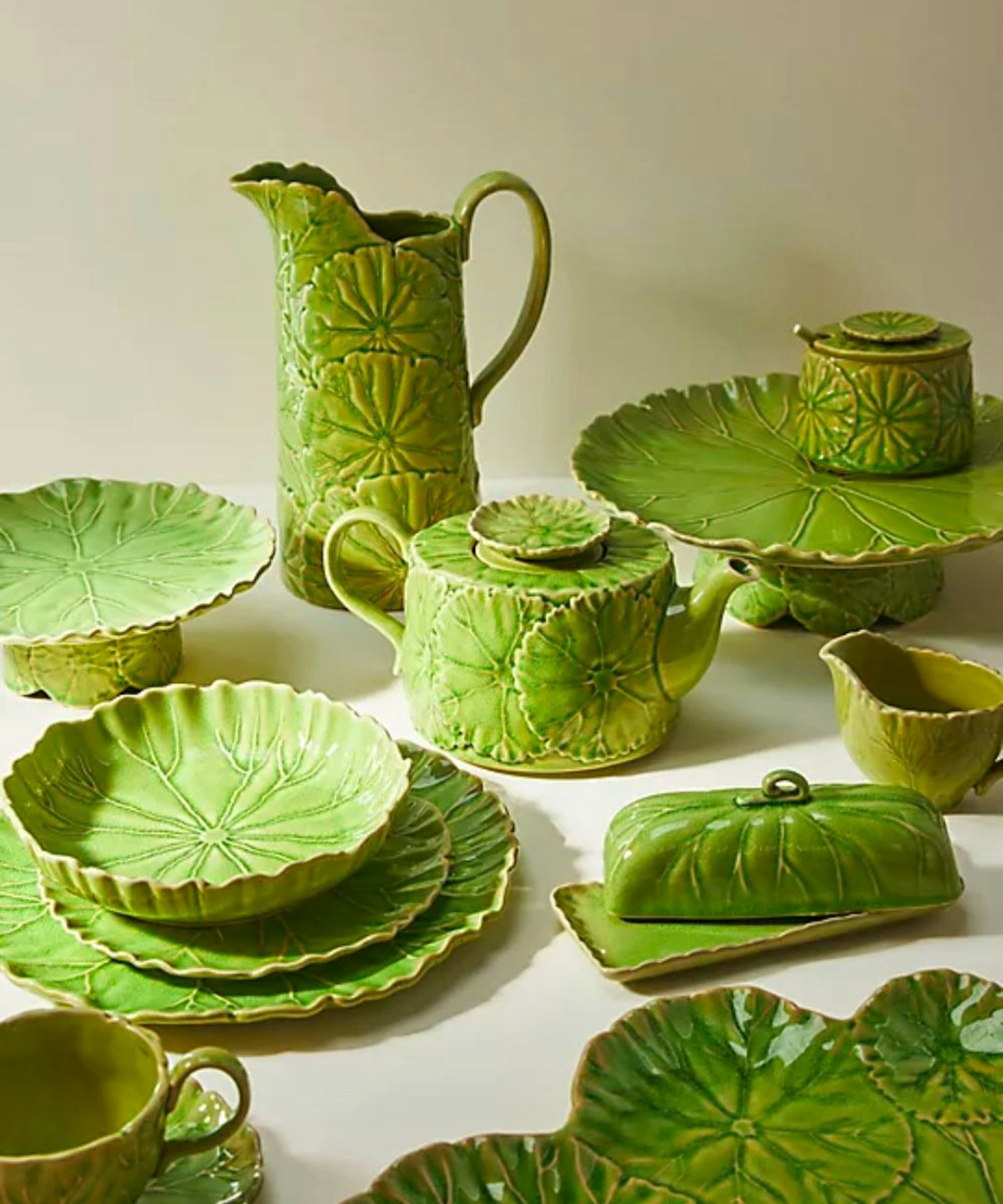 2 of 17
CREDIT: anthropologie
Anthropologie, Lilypad Butter Dish
Lilypads truly make for nostalgia in springtime, so you can adorn your table with this Anthropologie lilypad collection which brings the outside in.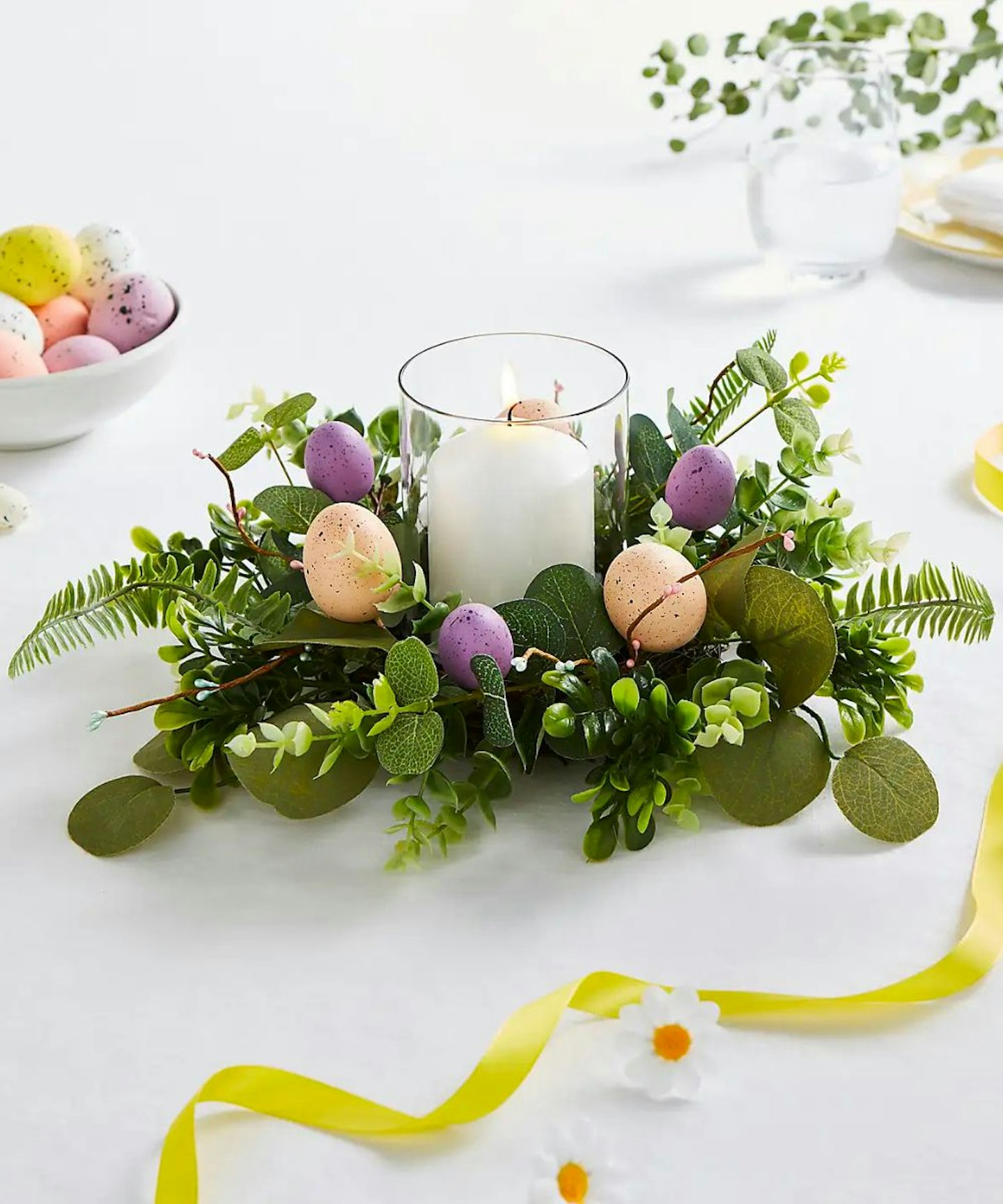 3 of 17
CREDIT: dunelm
Dunelm, Easter Candle Holder
Dot these candle holders across the table for a subtle nod to Easter egg hunts.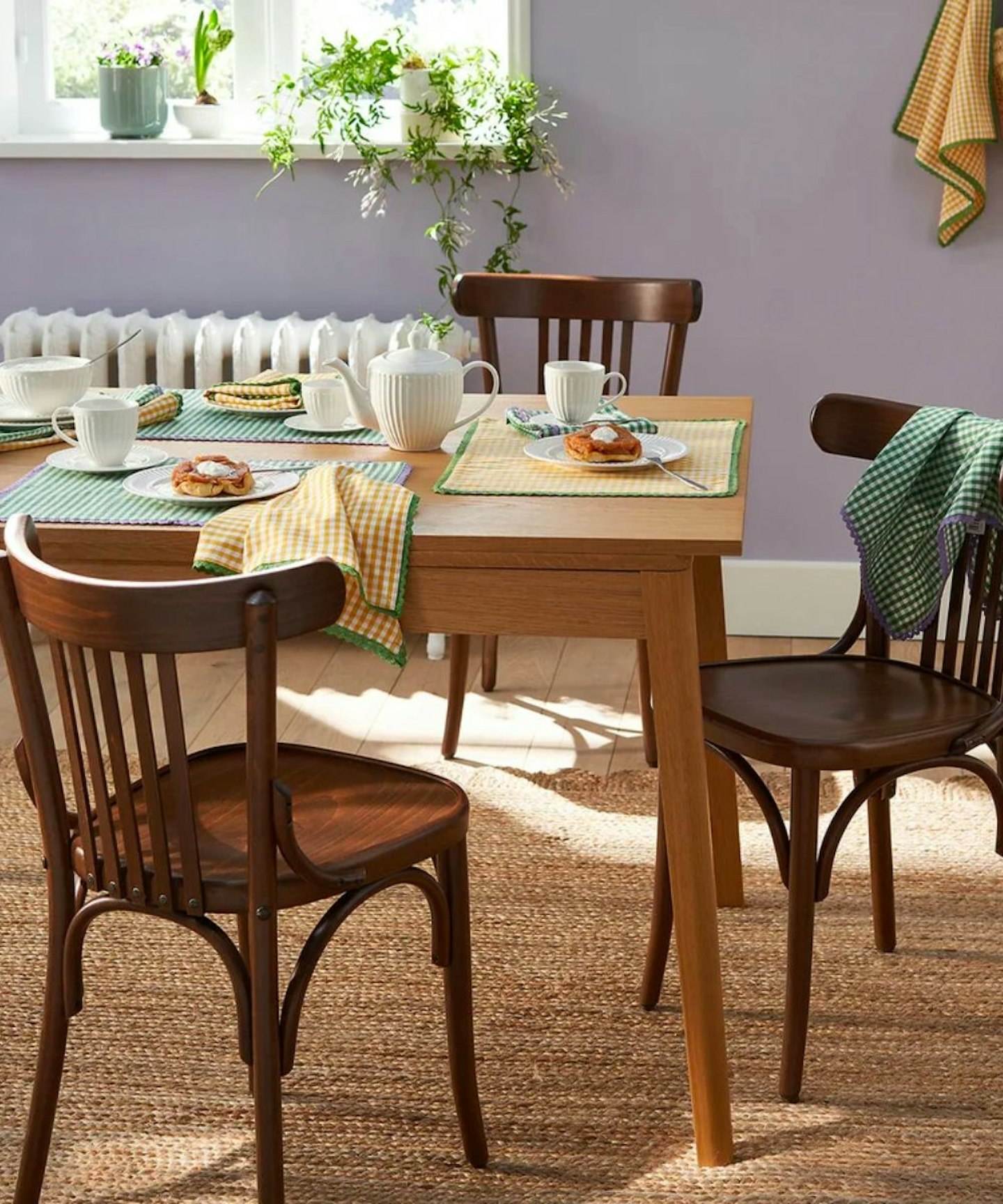 4 of 17
CREDIT: la redoute
La Redoute, Set of 4 Trattoria Gingham Cotton and Linen Table Napkins
La Redoute's gingham napkins work as a sweet placemat or crockery accessory - and they have a selection of colours.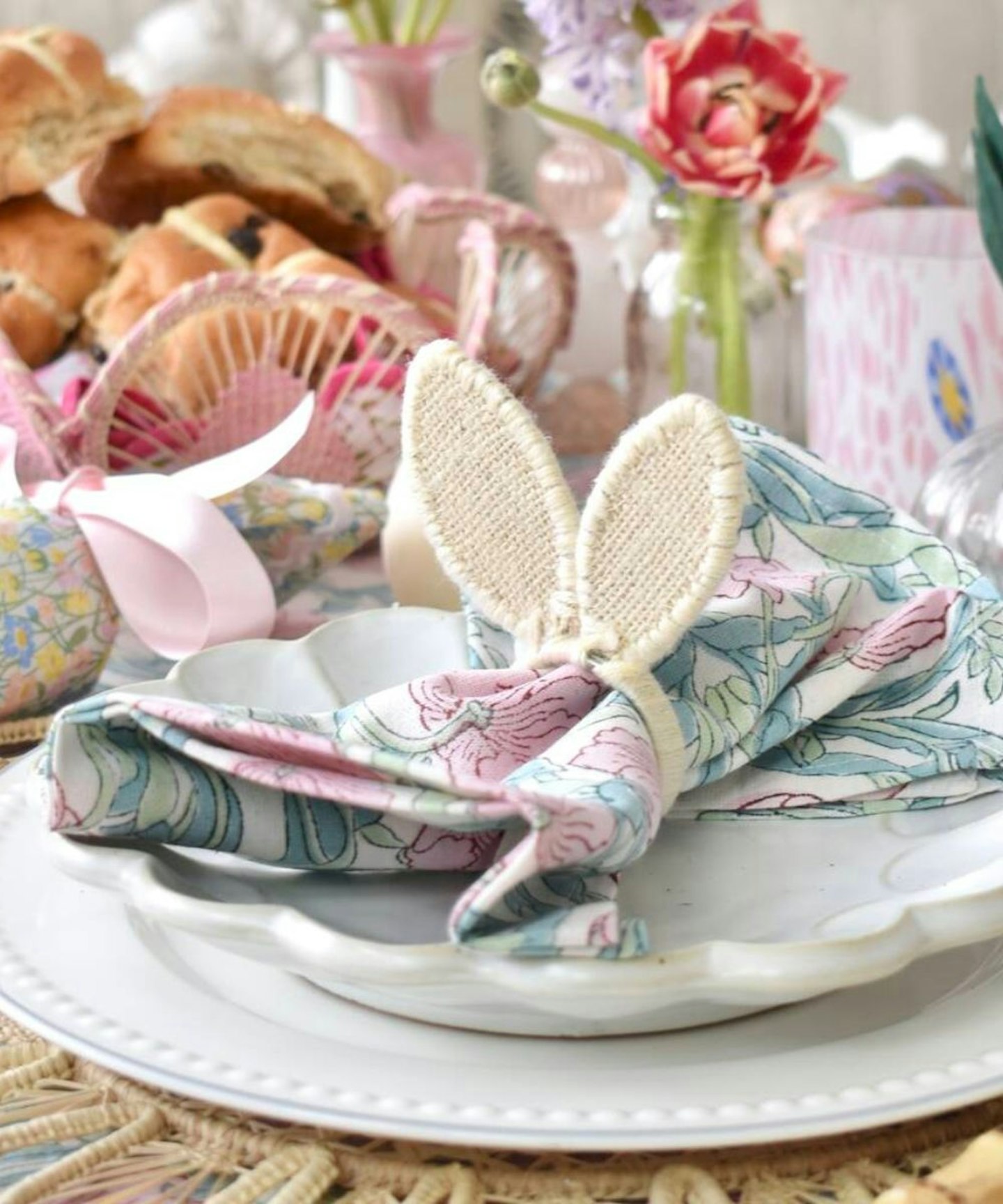 5 of 17
CREDIT: notonthehighstreet
Originals London, White Rattan Bunny Napkin Rings Set Of Four
What better way to decorate your Easter table than with these gorgeous bunny rings?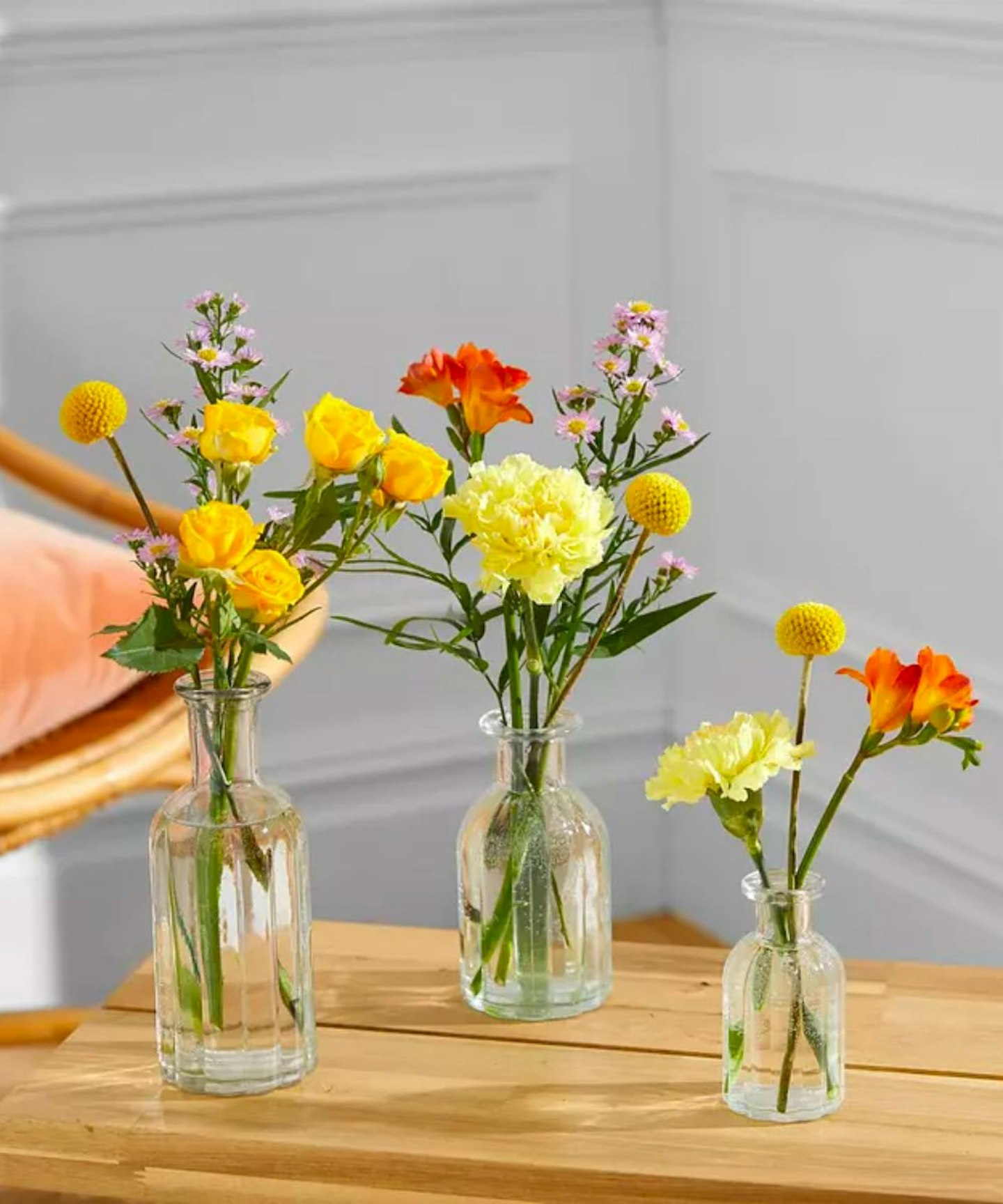 6 of 17
CREDIT: Bloom & Wild
Bloom & Wild, The Easter Posies
No table is finished without a good selection of flowers and these Easter Posies from Bloom & Wild are bold enough to make a centrepiece.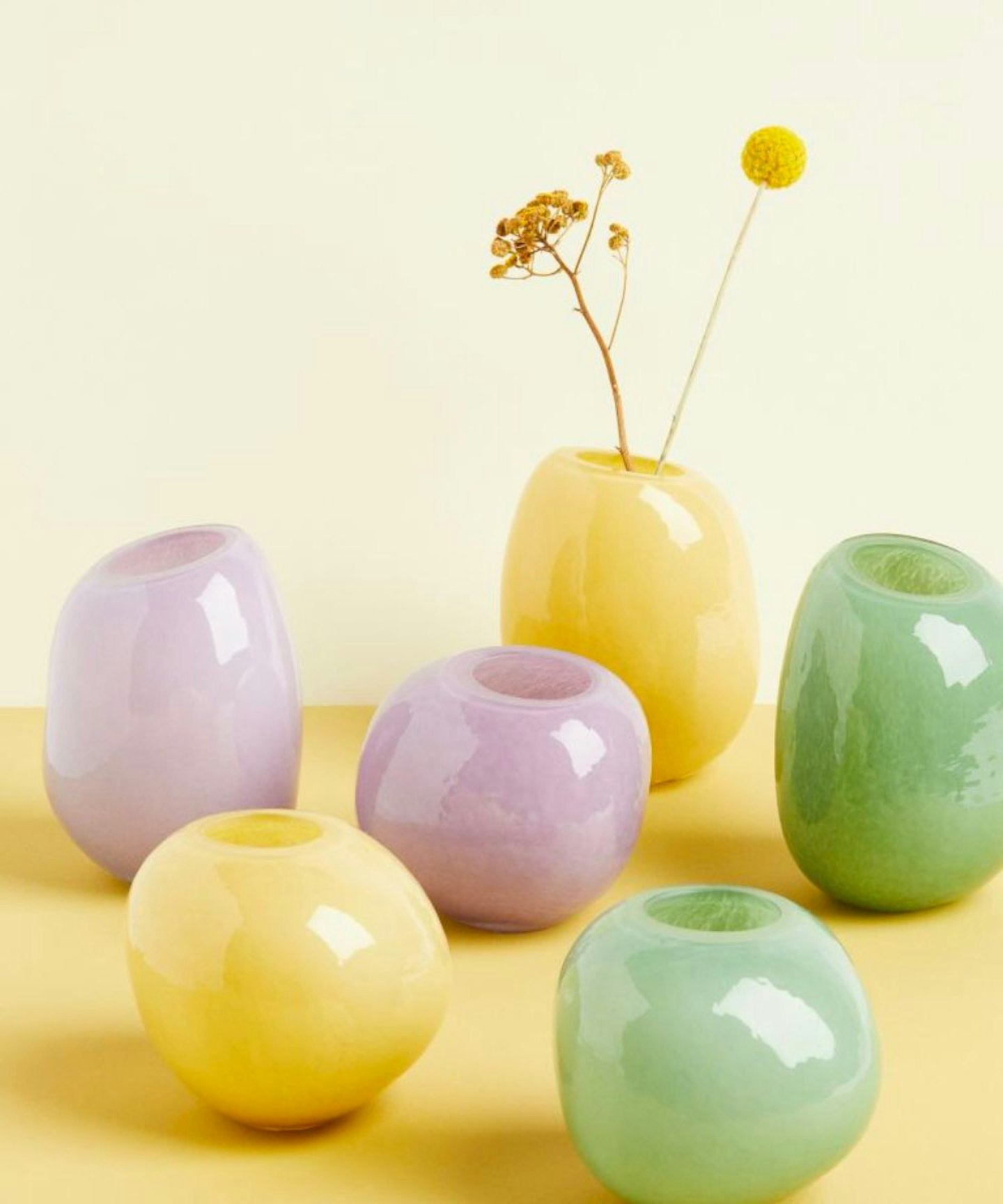 7 of 17
CREDIT: H&M
H&M, Small glass vase
Dot your flowers around the table with these sweet glass vases from H&M.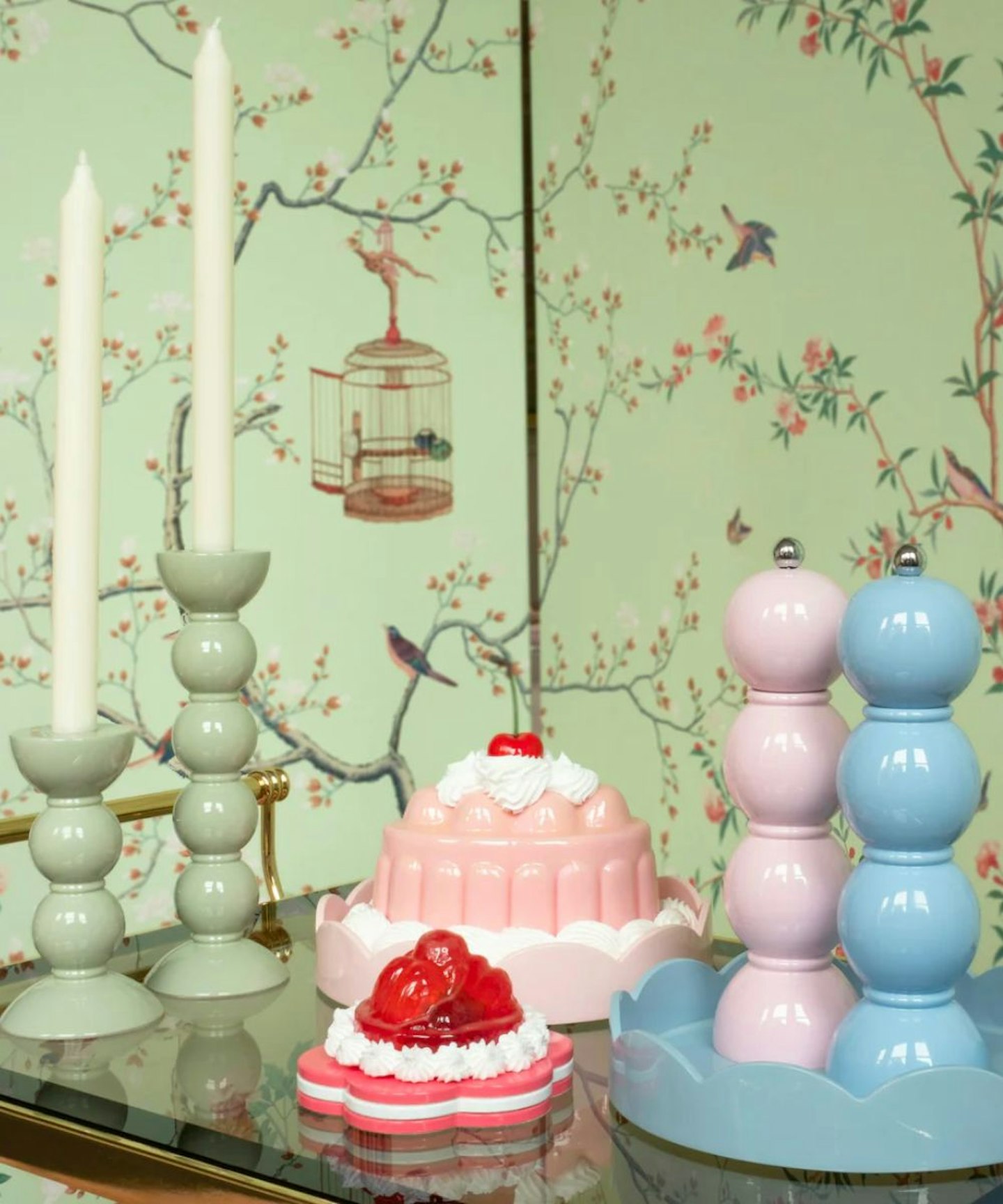 8 of 17
CREDIT: Addison Ross
Addison Ross, Pink Bobbin Mill
Upgrade your salt and pepper shakers with these pastel mills.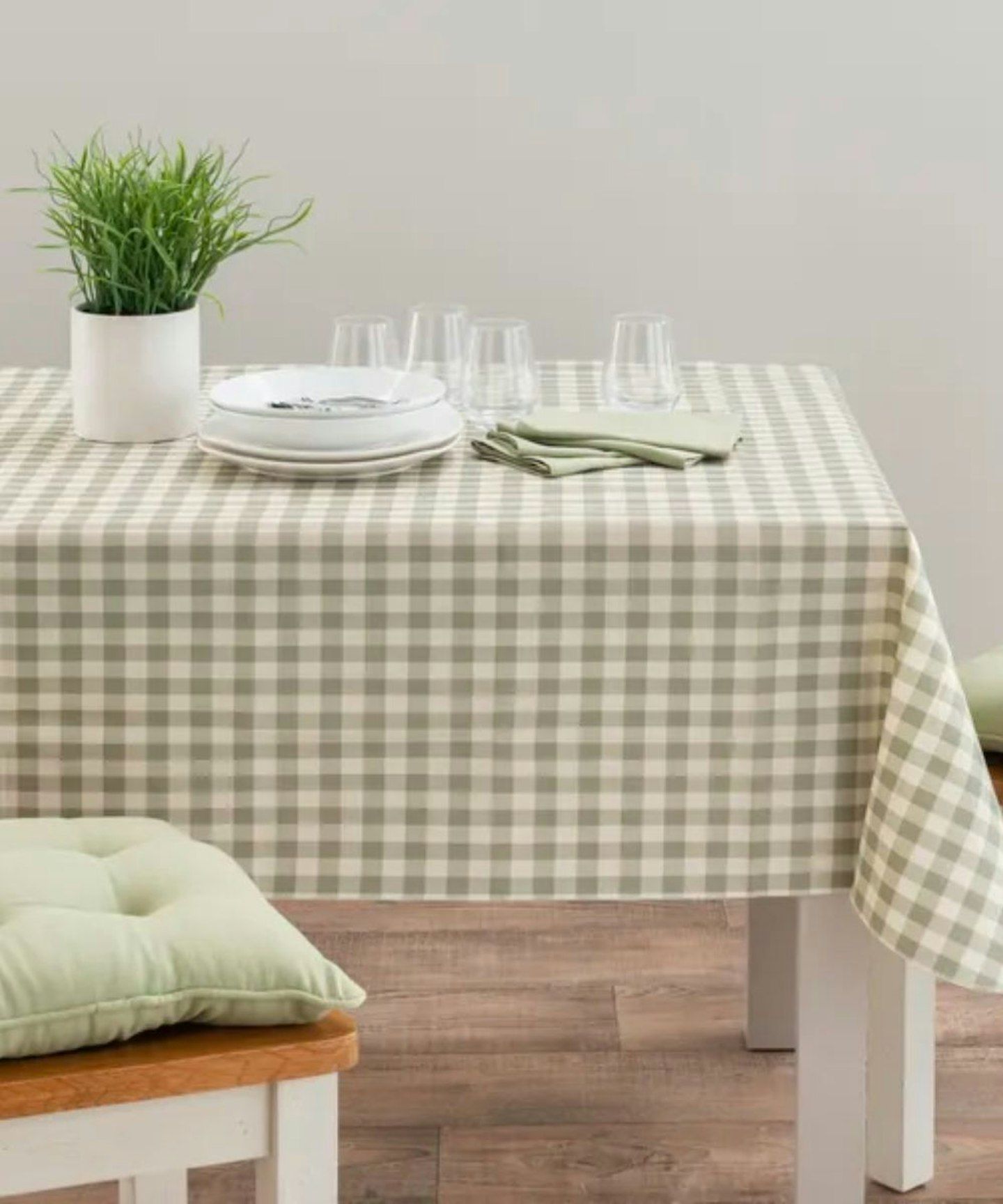 9 of 17
CREDIT: dunelm
Dunelm, Sage Gingham PEVA Tablecloth
It's no surprise that gingham makes an appearance as an appropriate tablecloth this spring. In this sage tone, it takes us back to the nostalgia of childhood picnics without taking away from the decor.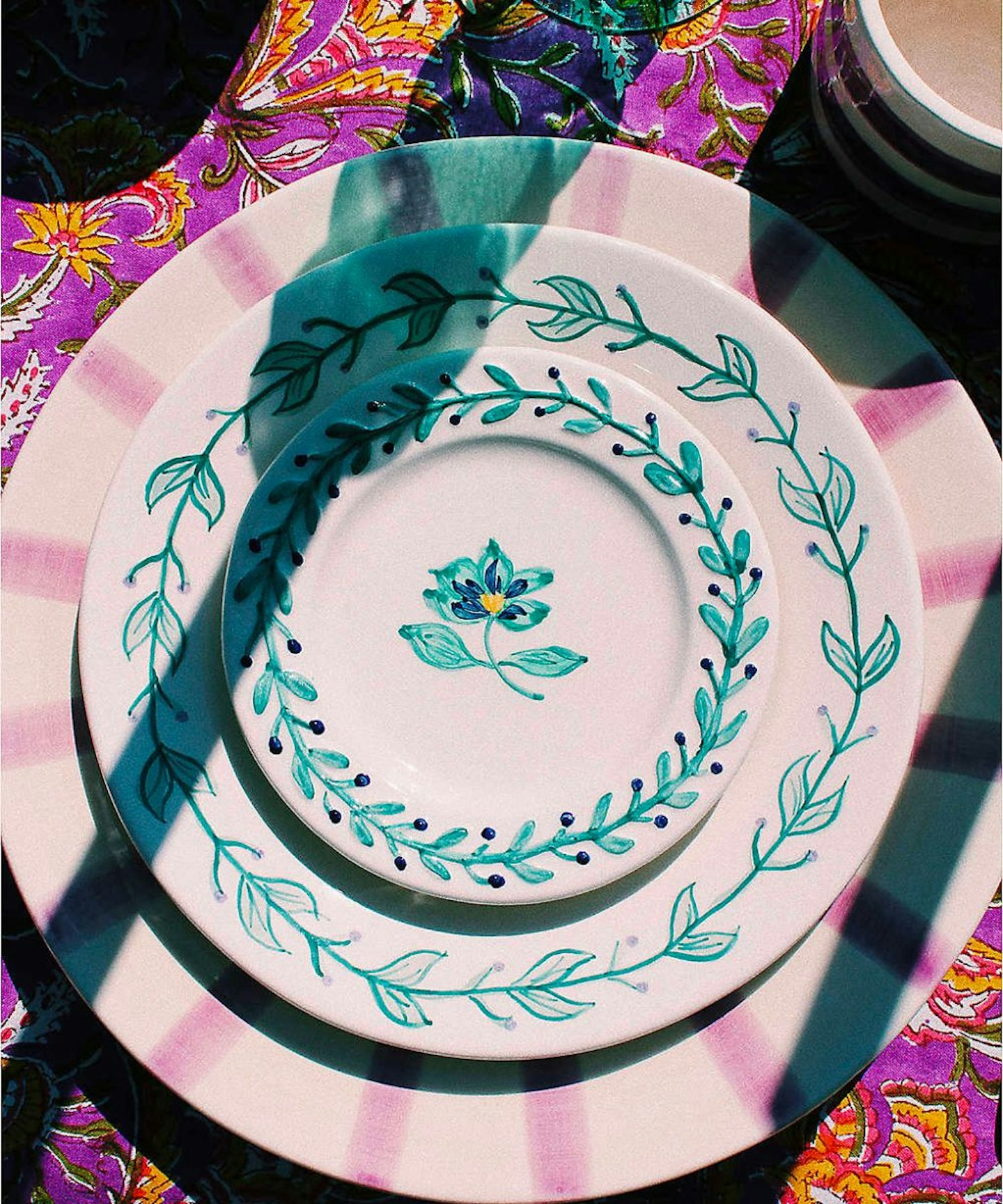 10 of 17
CREDIT: Selfridges
Selfridges, Anna + Nina Hibiscus hand-pointed ceramic trinket dish
When it comes to crockery, think handpainted watercolours presented in pastel tones. Anna + Nina has a range of gorgeous ceramic plates and bowls to dish out your seasonal feast with.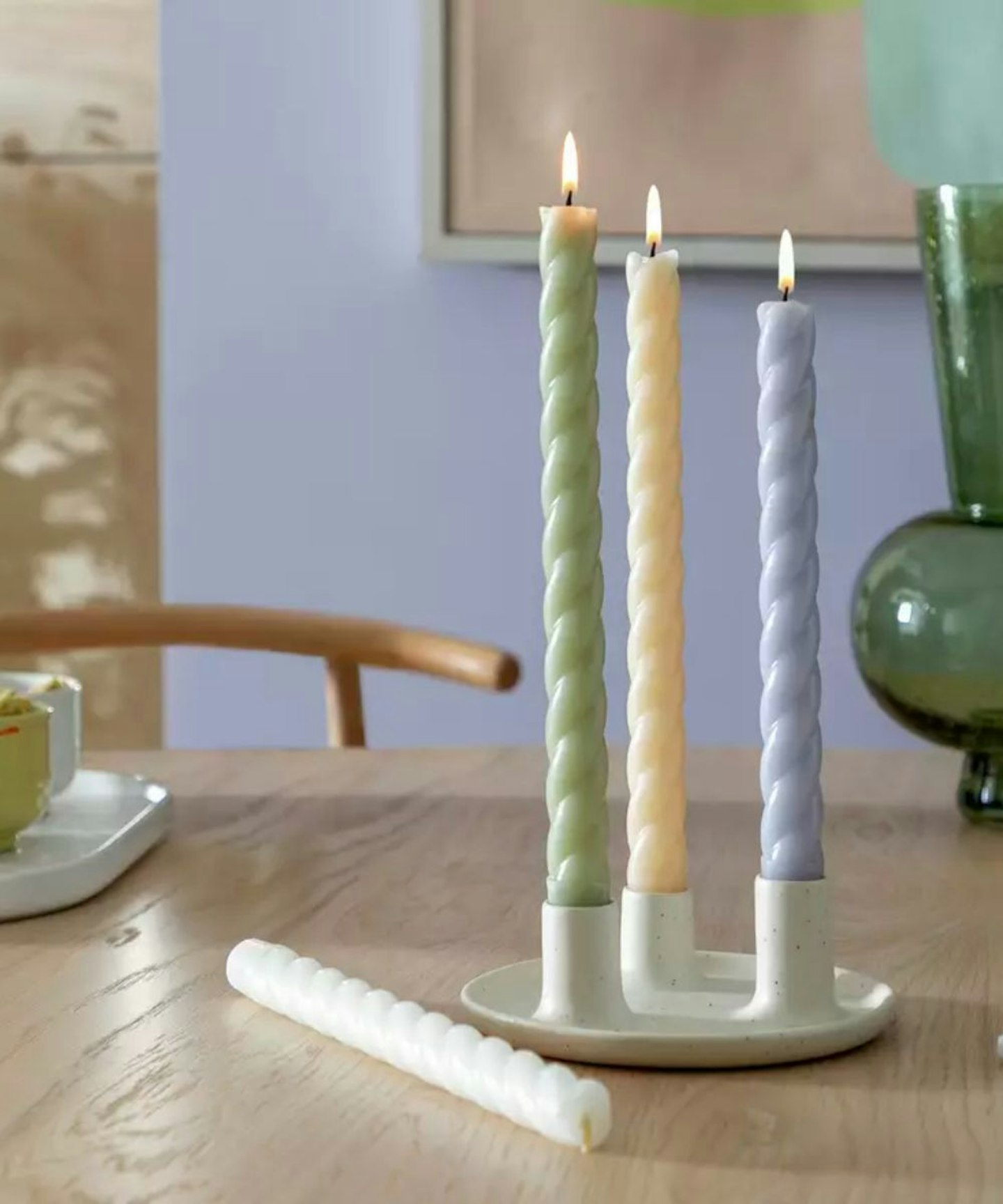 11 of 17
CREDIT: habitat
Habitat, Twisted Taper Candles
For when the night starts to settle down, set a warm glow with these tapered candles.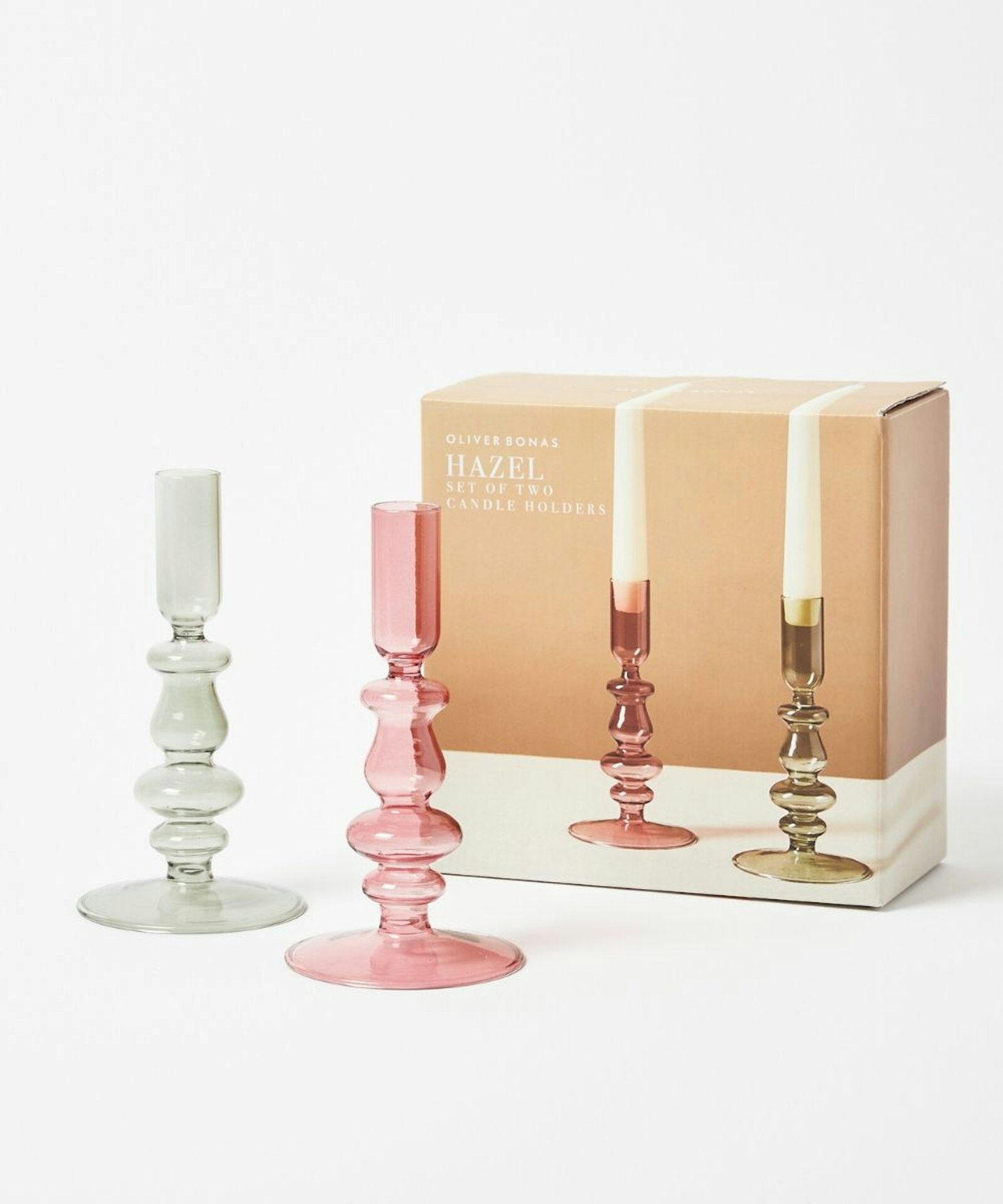 12 of 17
CREDIT: oliver bonas
Oliver Bonas, Hazel Glass Candlestick Holders Set Of Two
You'll need some candlestick holders to accompany those glowing tapered candles. Stick to subtle colours like this Oliver Bonas set.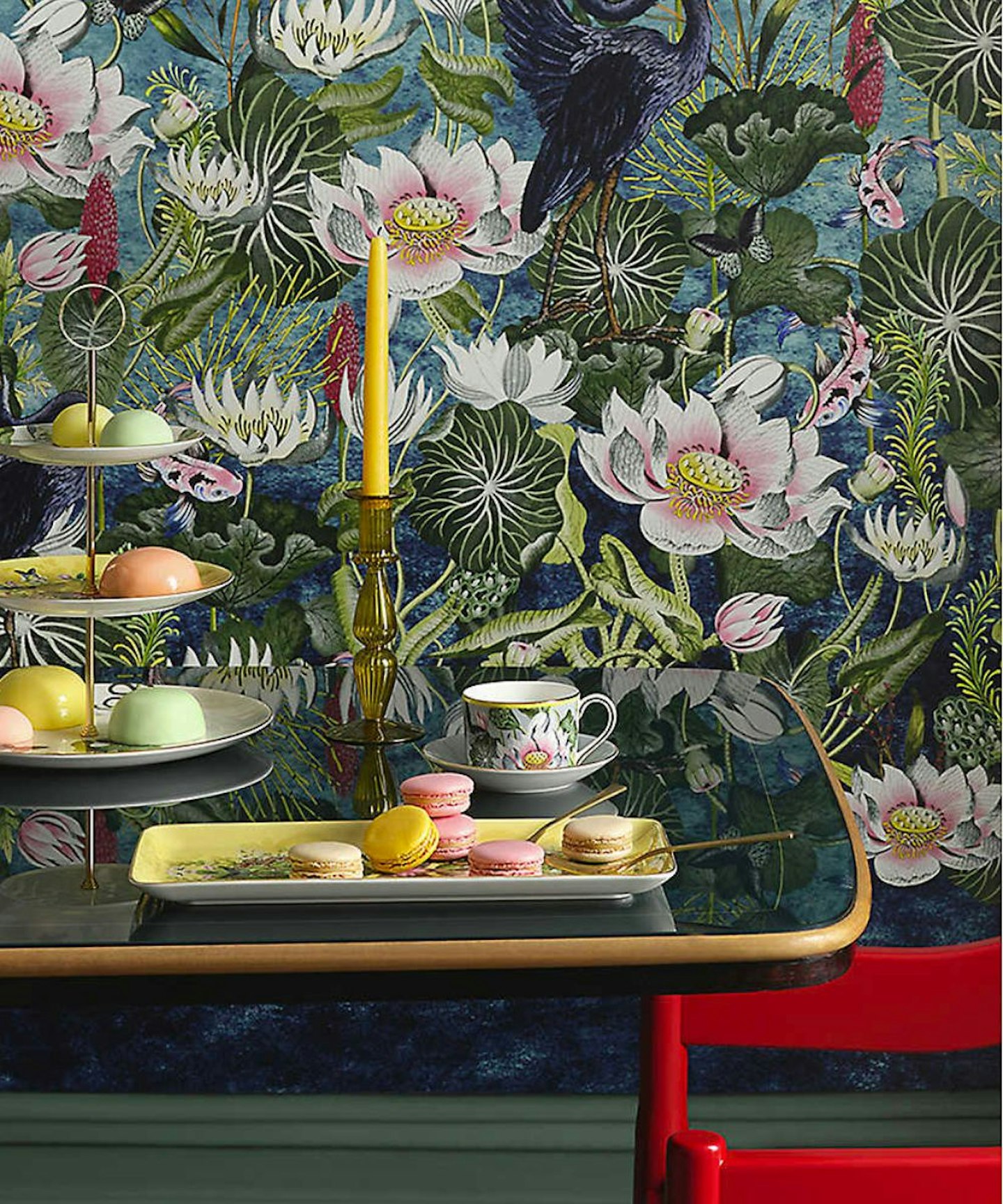 13 of 17
CREDIT: selfridges
Selfridges, Wedgwood Waterlily fine bone china teacup and saucer
Fit for an Easter tea party, fill up these fine bone china teacups with breakfast tea and match with some macarons for a lighter dilly dally.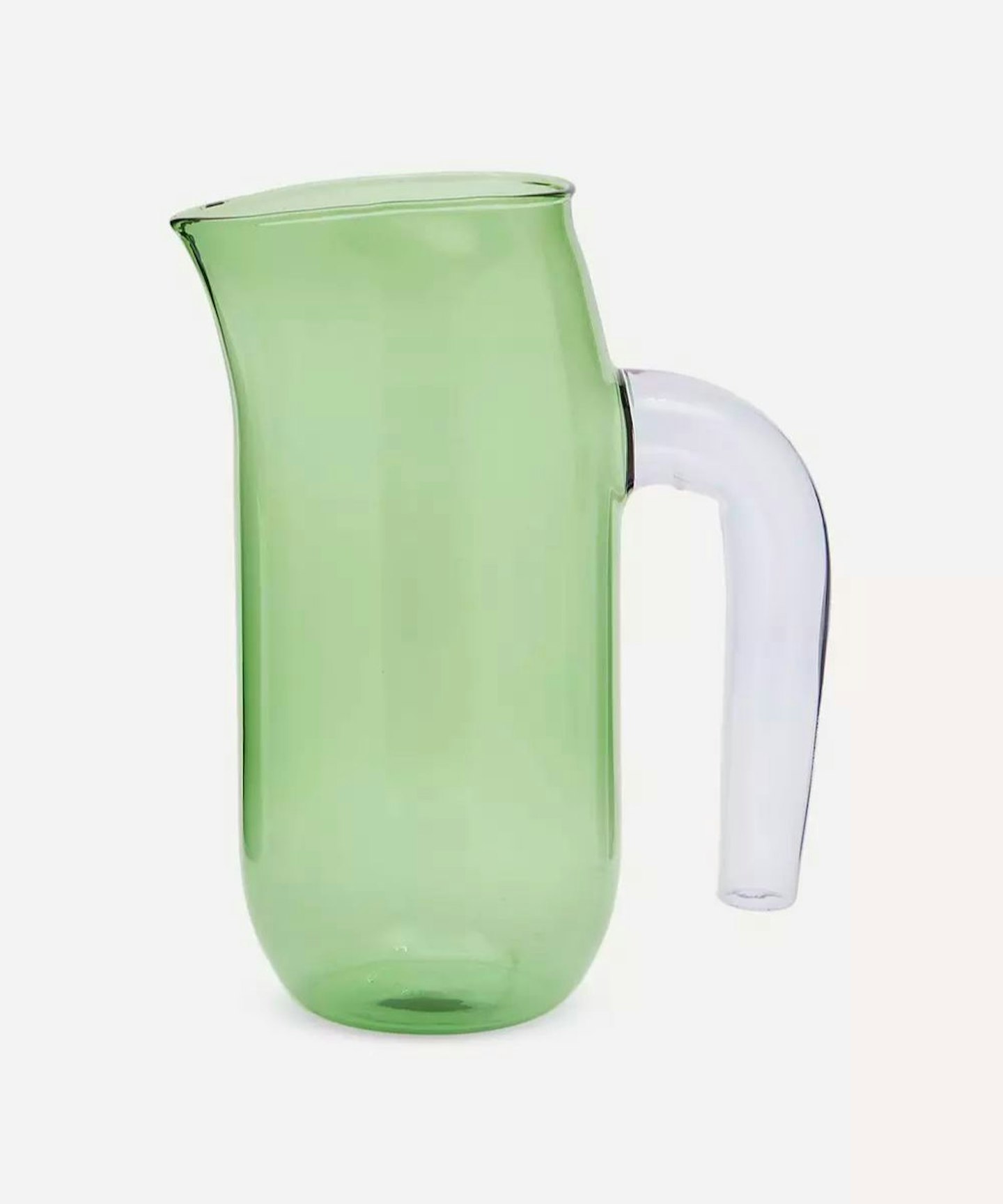 14 of 17
CREDIT: liberty
Liberty, Hay Large Glass Jug
Whether you're mixing up fresh Pimms or toasting with juicy concoctions, a jug is essential on any tablescape.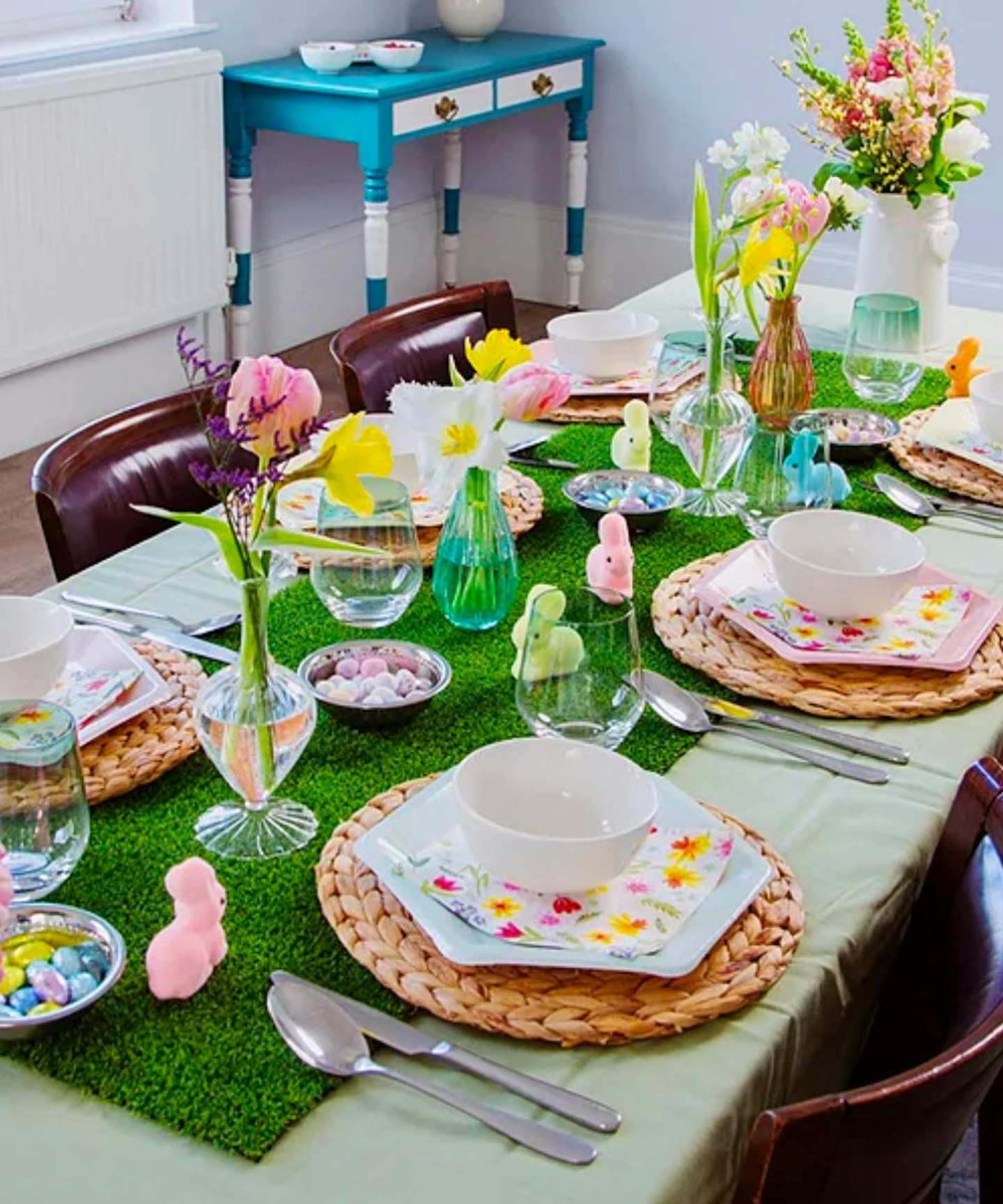 15 of 17
CREDIT: john lewis
John Lewis, Talking Tables Large Grass Table Runner
For the more experimental tablescapers of us out there, John Lewis has a grass table runner that is sure to make a statement this spring.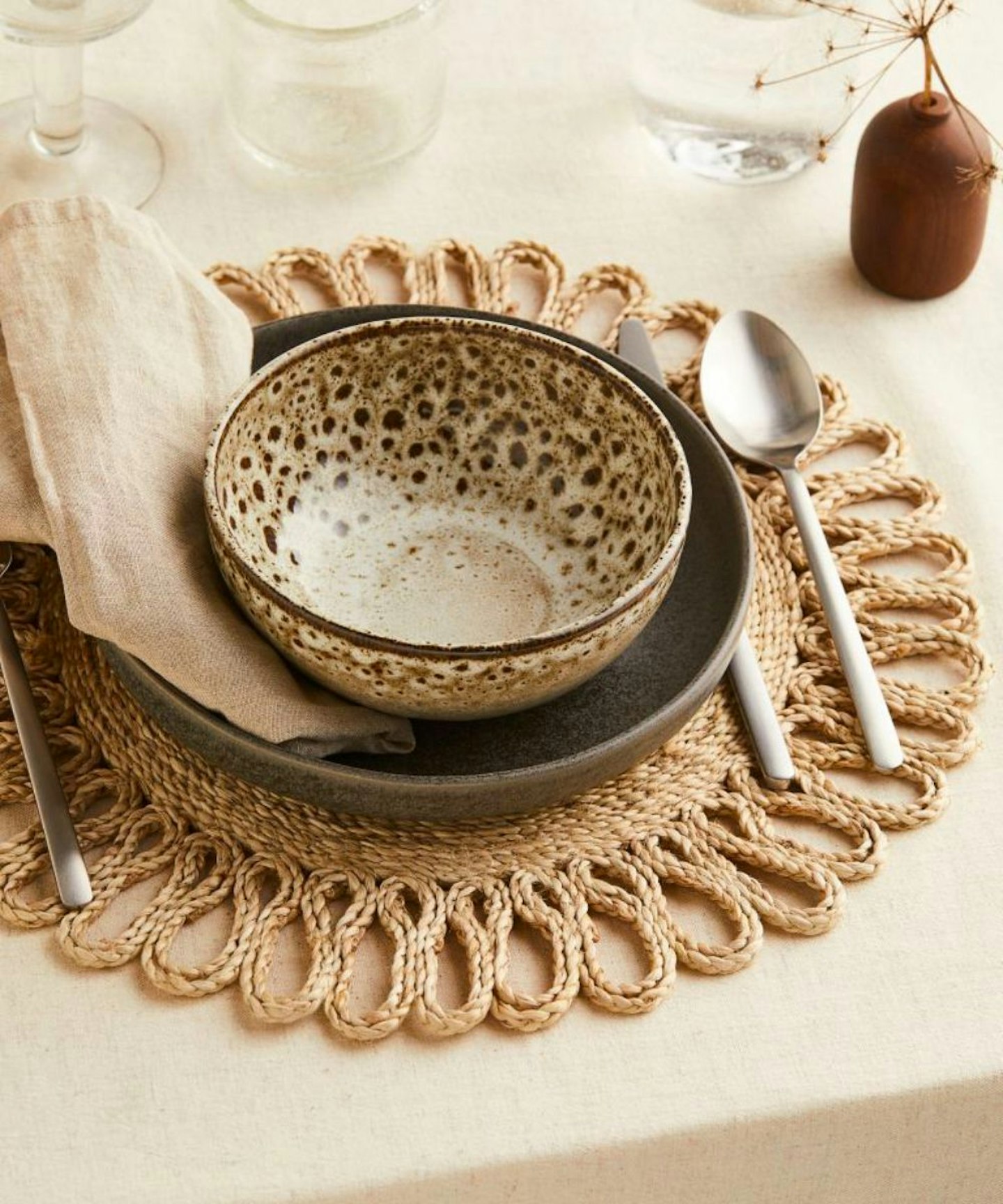 16 of 17
CREDIT: h&m
H&M, Hole-patterned table mat
Keep textures fresh and natural with this rattan placemat from H&M.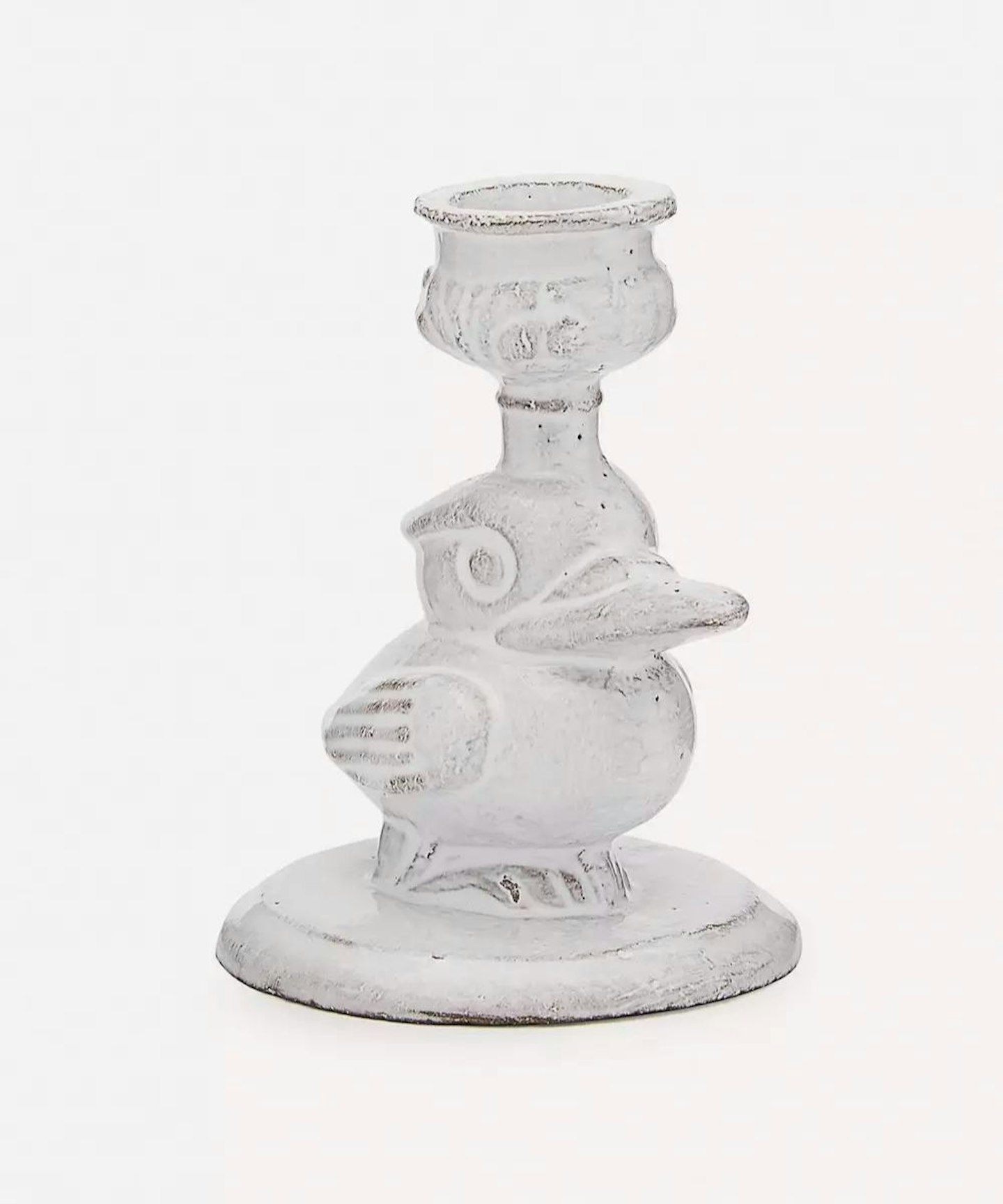 17 of 17
CREDIT: liberty
Liberty, Astier De Villatte Sparrow Candlestick
A classic piece of British wildlife, the sparrow deserves its seat at the table too.