Waking up in the morning is hard enough without having to do battle with a teetering pile of books, all the tissues you've used in the past month and about 12 half empty glasses of water.
Create a more zen morning experience with the bedside table styling ideas, and hopefully you'll find your mornings will be just a little bit less chaotic.
1. For those who are not so curated
Get yourself a three tiered stand so you can combine all the pretty things with things you actually need like coffee cups and you chargers. This oneis nice and simple and won't bust the bank.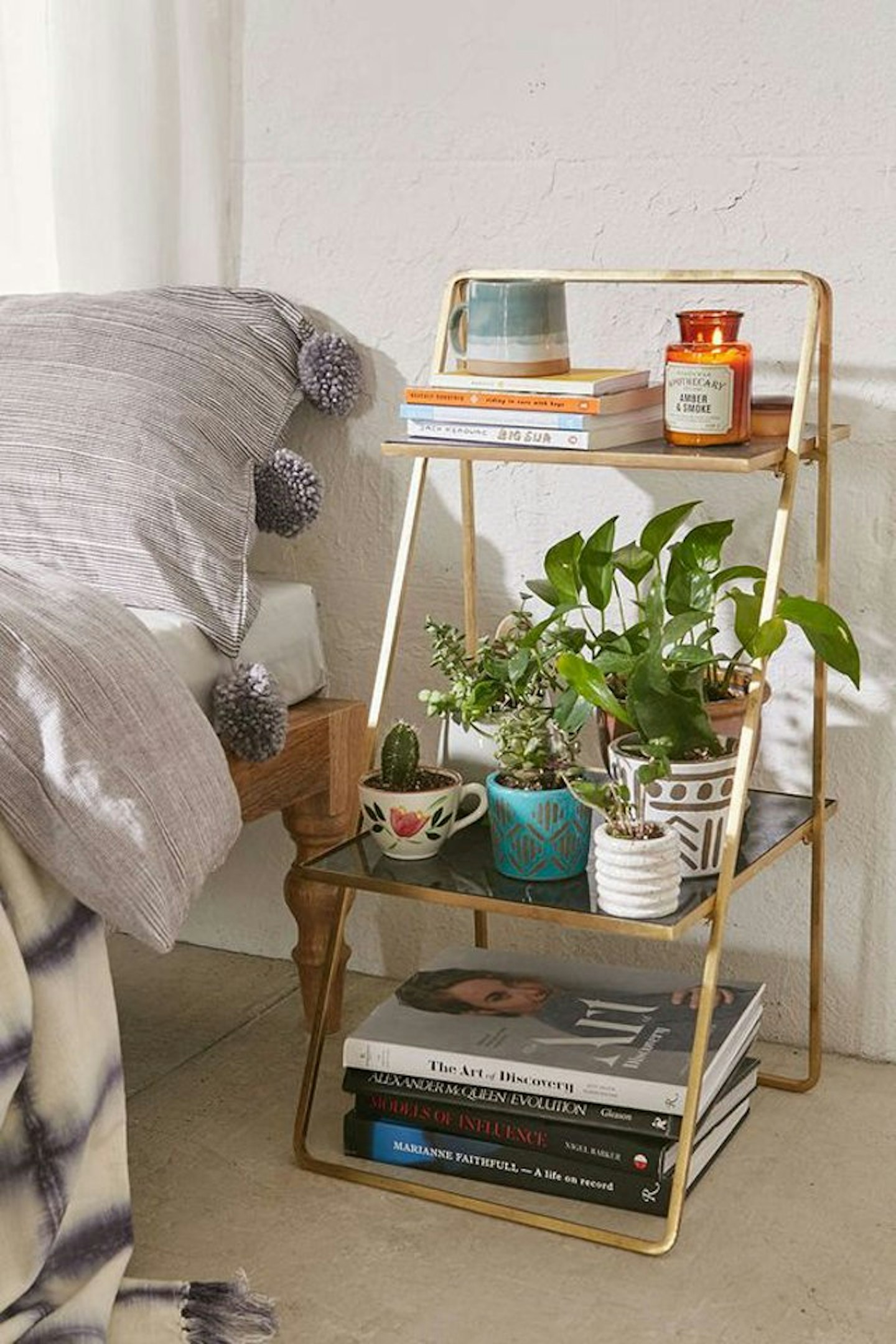 2. Not one plant but two
We all know plants are dreamy so why not double up? You may need a slightly bigger surface but I bet you you'll get over 11 likes on instagram. Our favourite guys at Geo Fleurhave a wide-ranging variety, take a look at their online shop.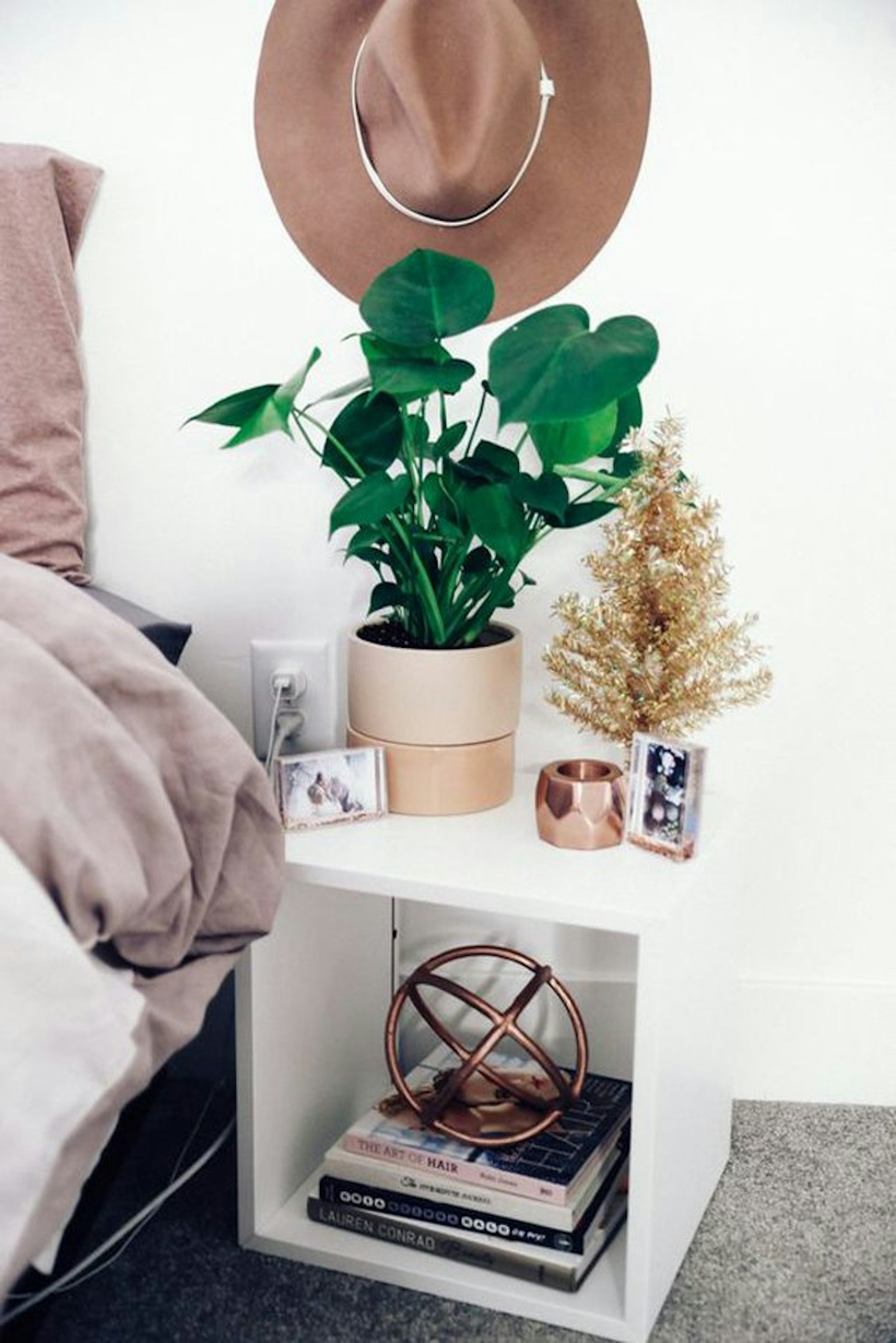 3. If you're the spiritual type…
Get some crystals, they have a purpose and they look just swell. Amethyst is a pretty purple color and is meant to help you sleep. Ebay have an excellent selection.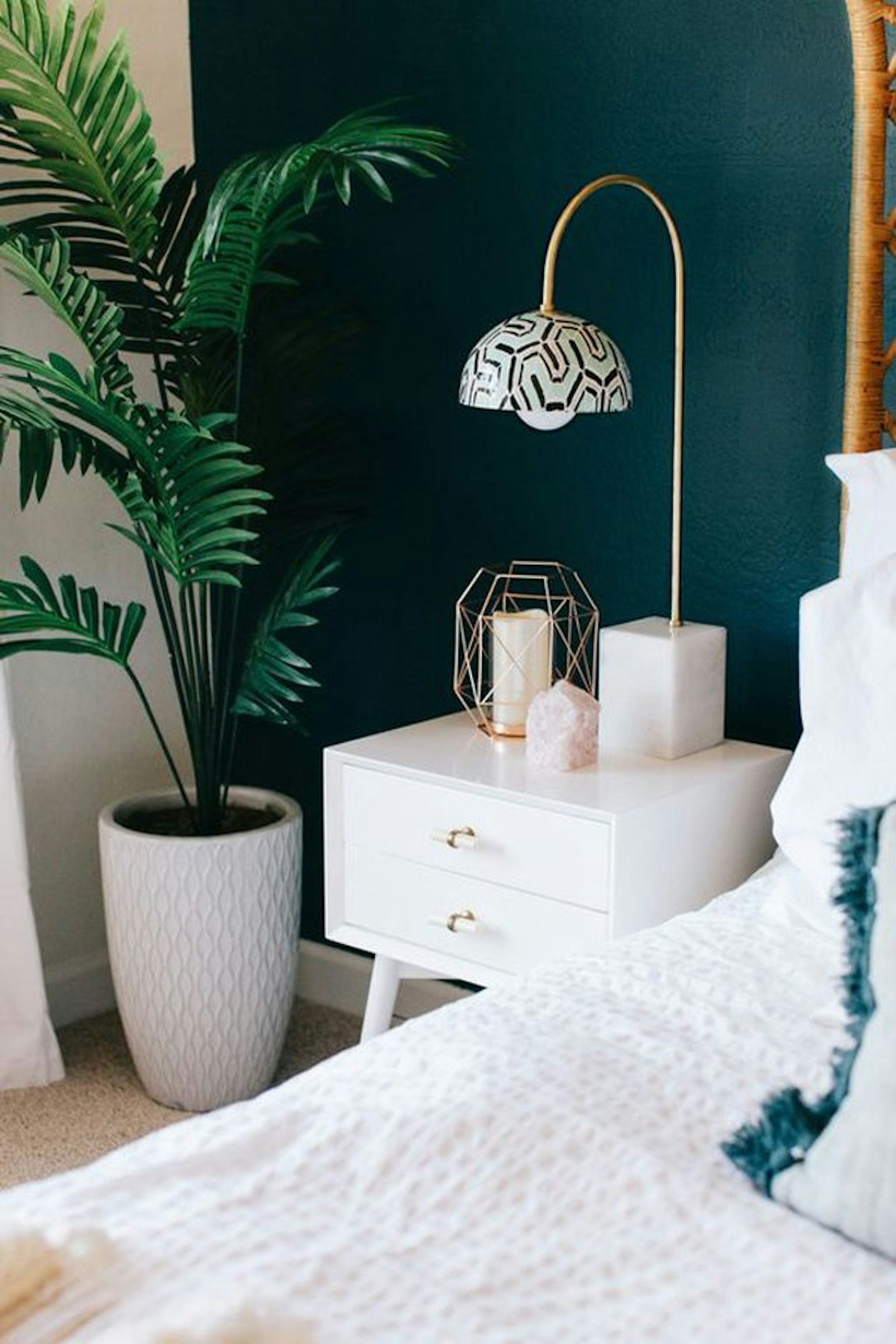 4. Cacti and candles
Are the essential bedside accessories. Throw in a teacup for your rings and you're onto a winner. Or you could even make a ring holder from the remaining saucer. (image: @fashionmumblr)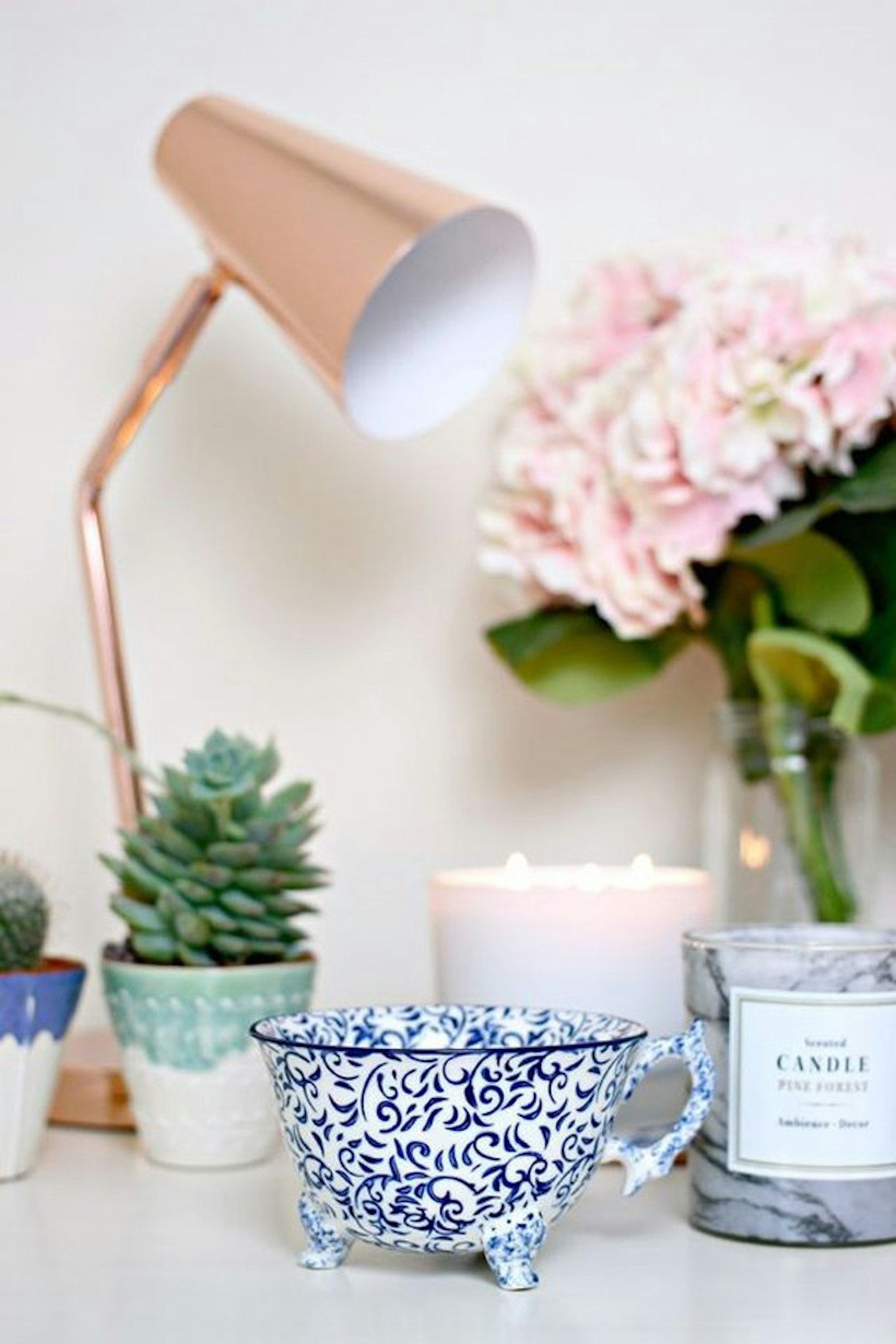 5. Rest a print against the wall of your bedside table
So chic and minimal (whose bedside looks like this ever?!) we can dream though can't we. This selection is dreamy. Can't see my toenail clippers fitting in that well on this one though…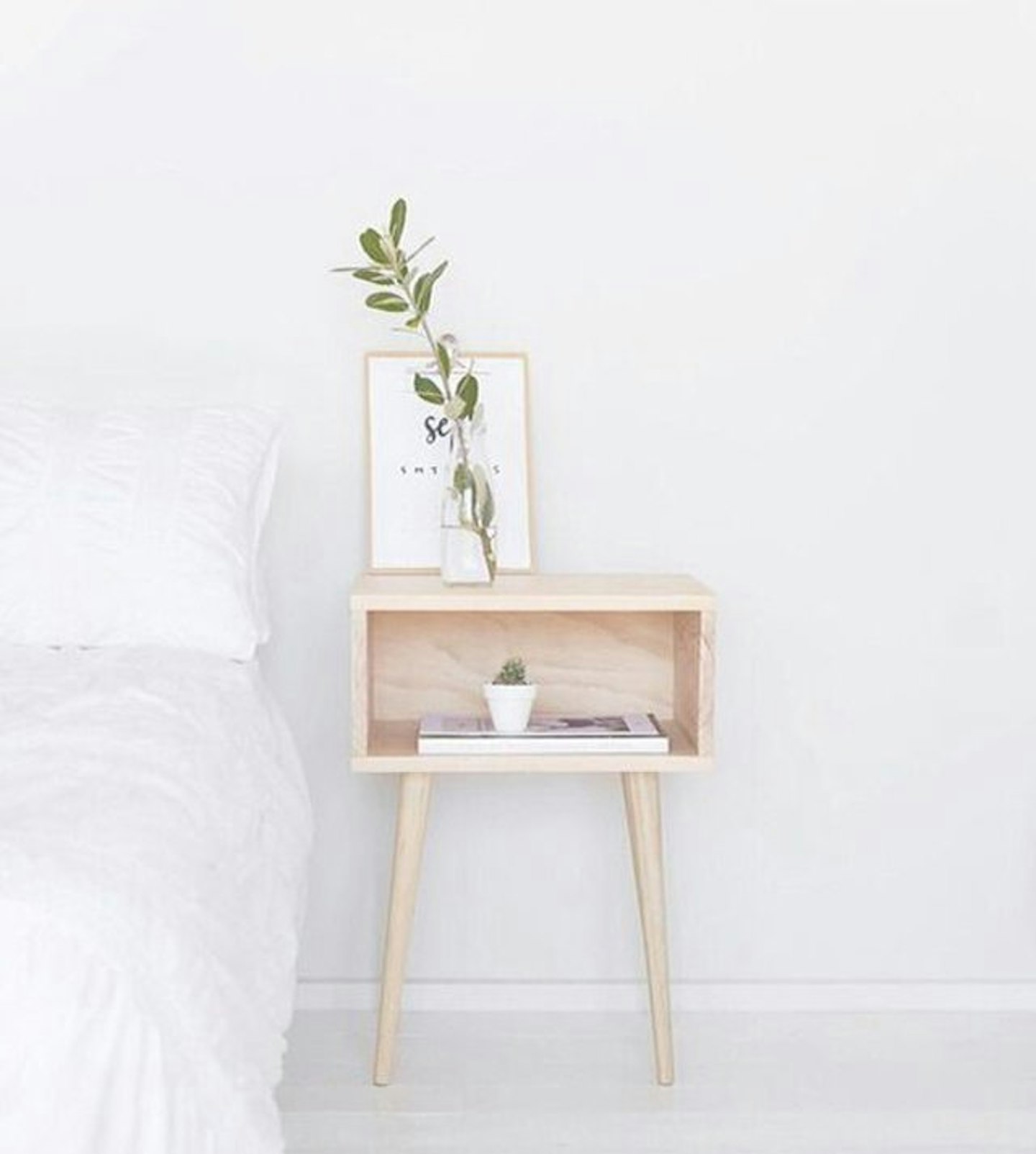 6. DIY hack it all the way
Get yourself one of these cheapmini step ladders and paint two-tone! So simple and yet so very effective.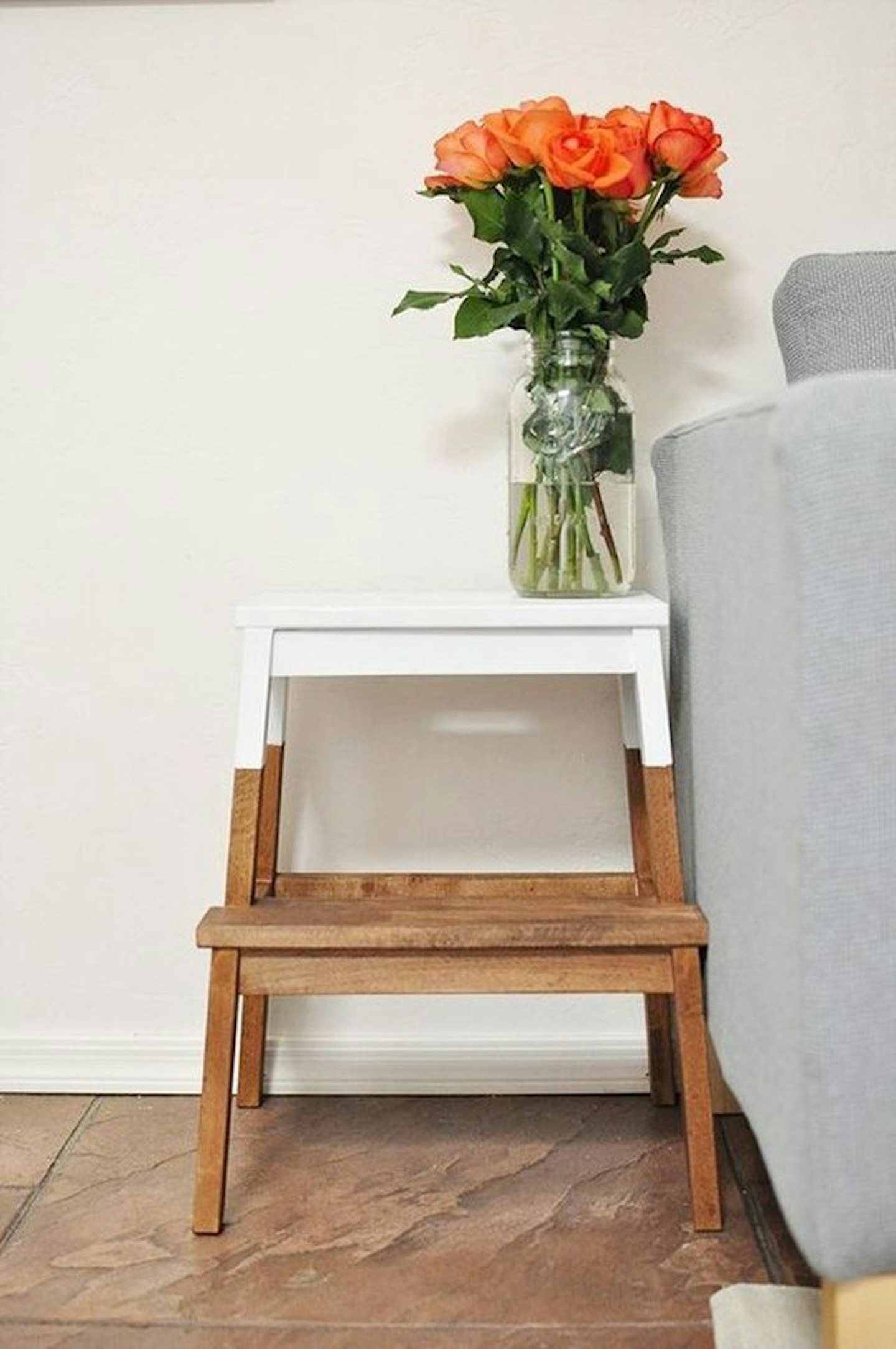 7. Marble marble marble
We all know it's trendy AF so why not invest in a marble looking tray to place on top of your table to add some glamour. If you have a handy piece of bark hang your fedora off it too, make sure you get that in shot.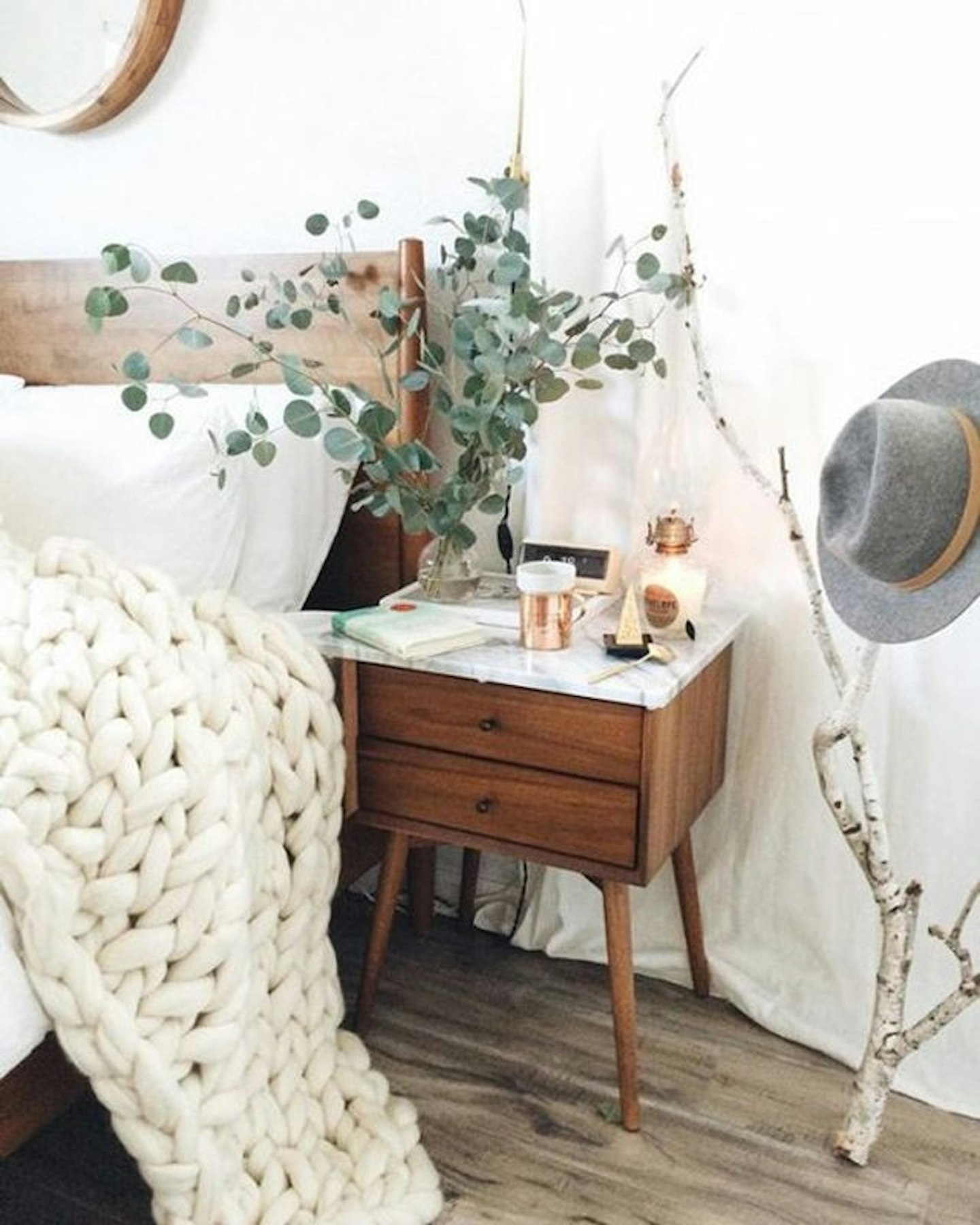 8. For the organized types
Invest in vessels, pencil vessel, cage type thing, a gold piggy bank. This way you can still keep all your crap but hide them in tidy pots and boxes. These folder holdersare a simple white, while this little dishis perfect for your bedside trinkets.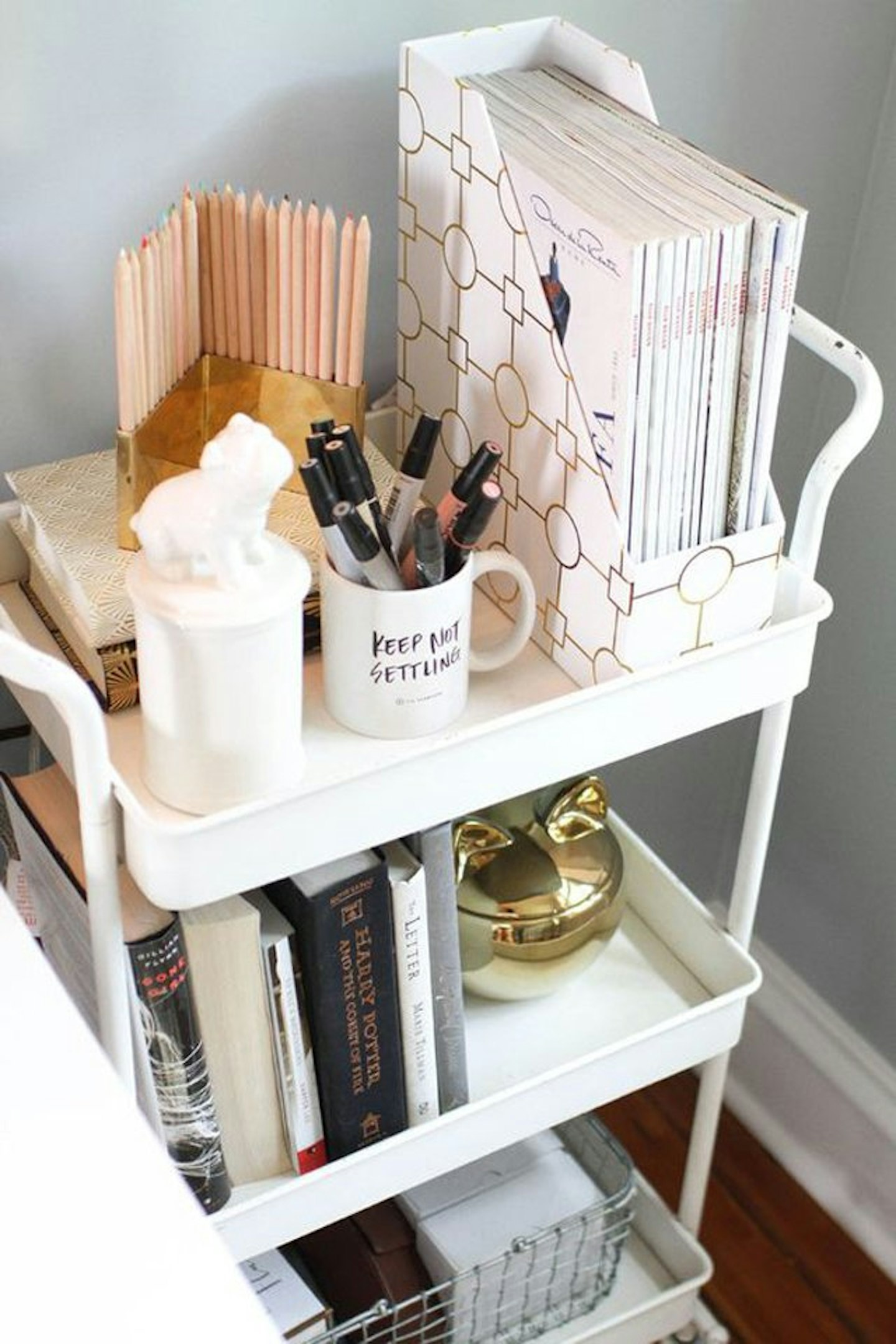 8. Just use a chair if you need to
I'm going to skim over the fact that this bedroom is the thing of pink dreams and go straight to the fact that using a chair as a beside table is pretty ingenious. This pink one looks like it's stiaght out of a Wes Anderson movie.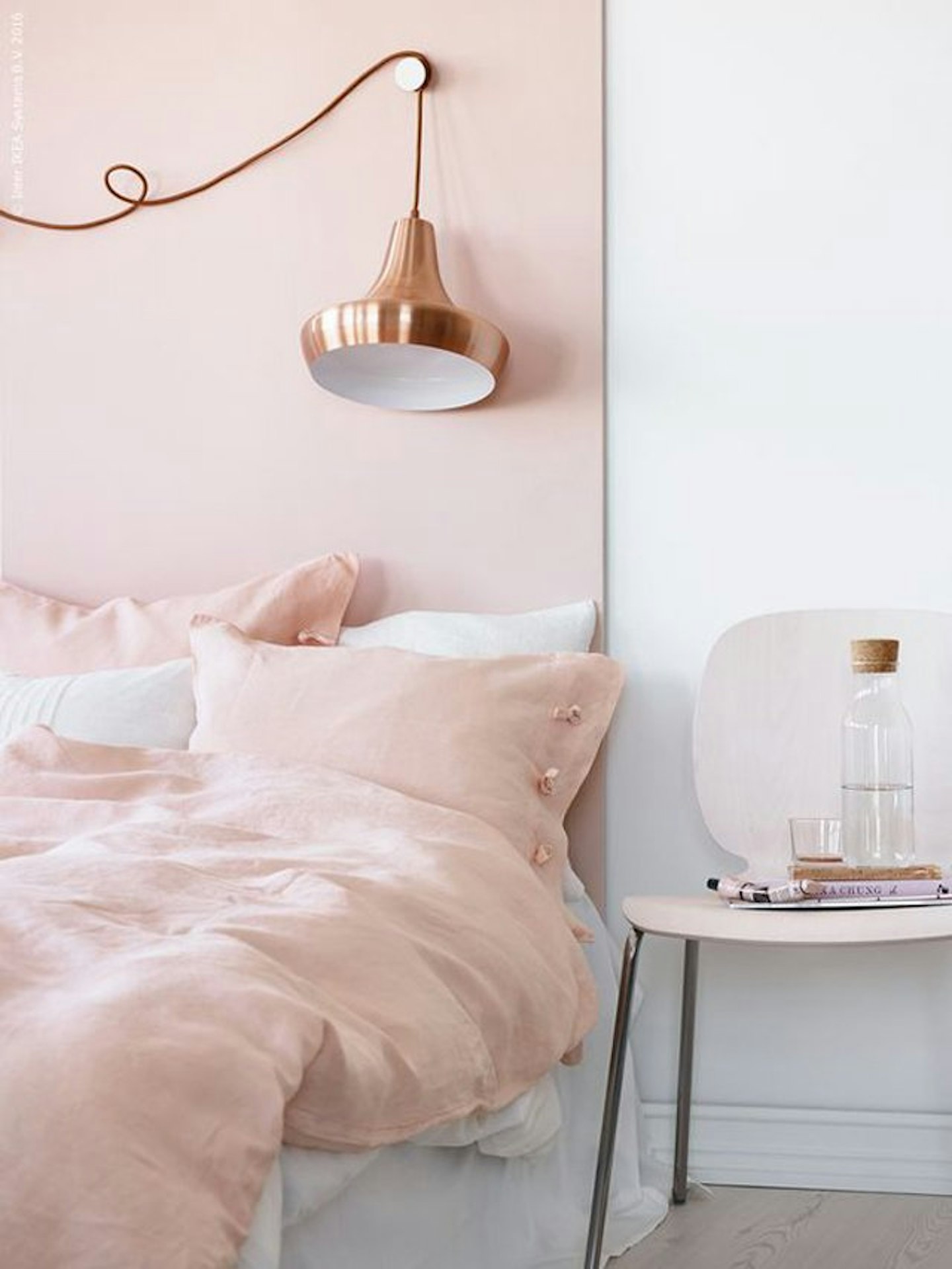 9. Use a light box as a bedside lamp
Urban Outfitters are currently selling these and how perfect are they? Cheap and cheerful ways to brighten up your morning life.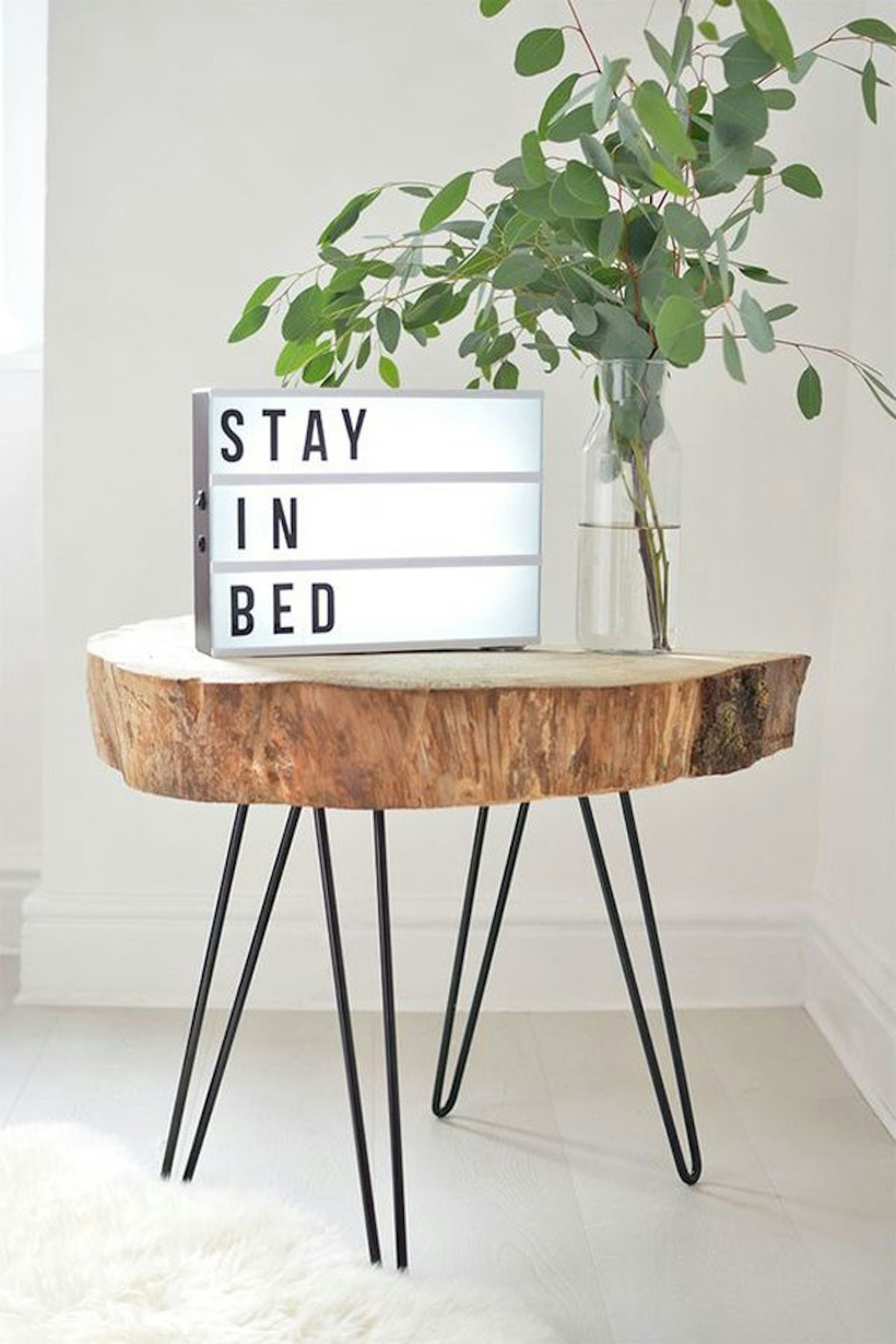 Don't have a bedside table to call your own yet? Here are some of our favourite cheap white bedside tables at the moment.
Cheap White Bedside Tables - Grazia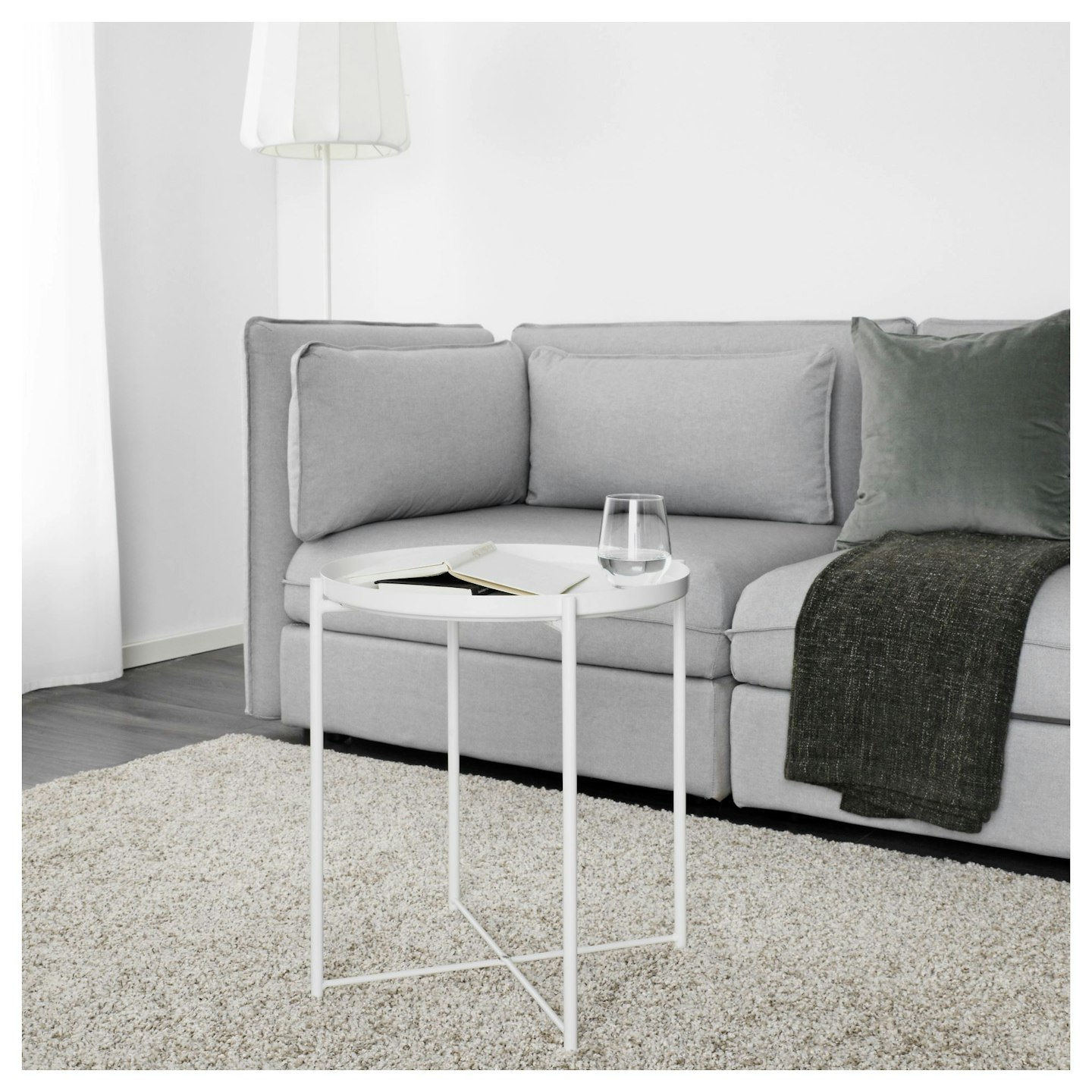 1 of 3
GLADOM Tray table
OK so this isn't technically a bedside table, but could absolutely double as one - and it's only £15 from Ikea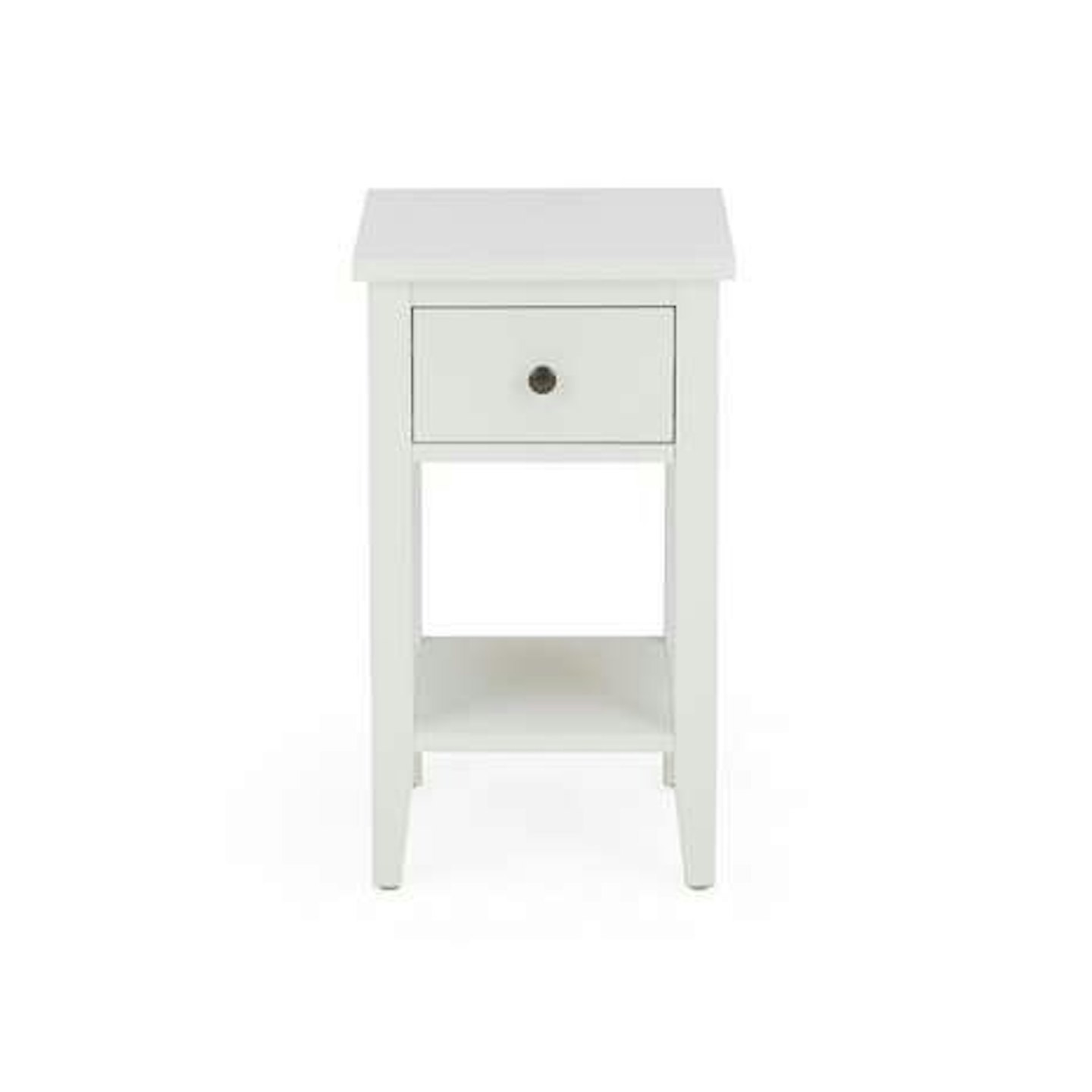 2 of 3
Lynton Compact White Bedside Table
Slightly more expensive at £49, this white bedside table from Dunelm has a handy drawer to keep things tidy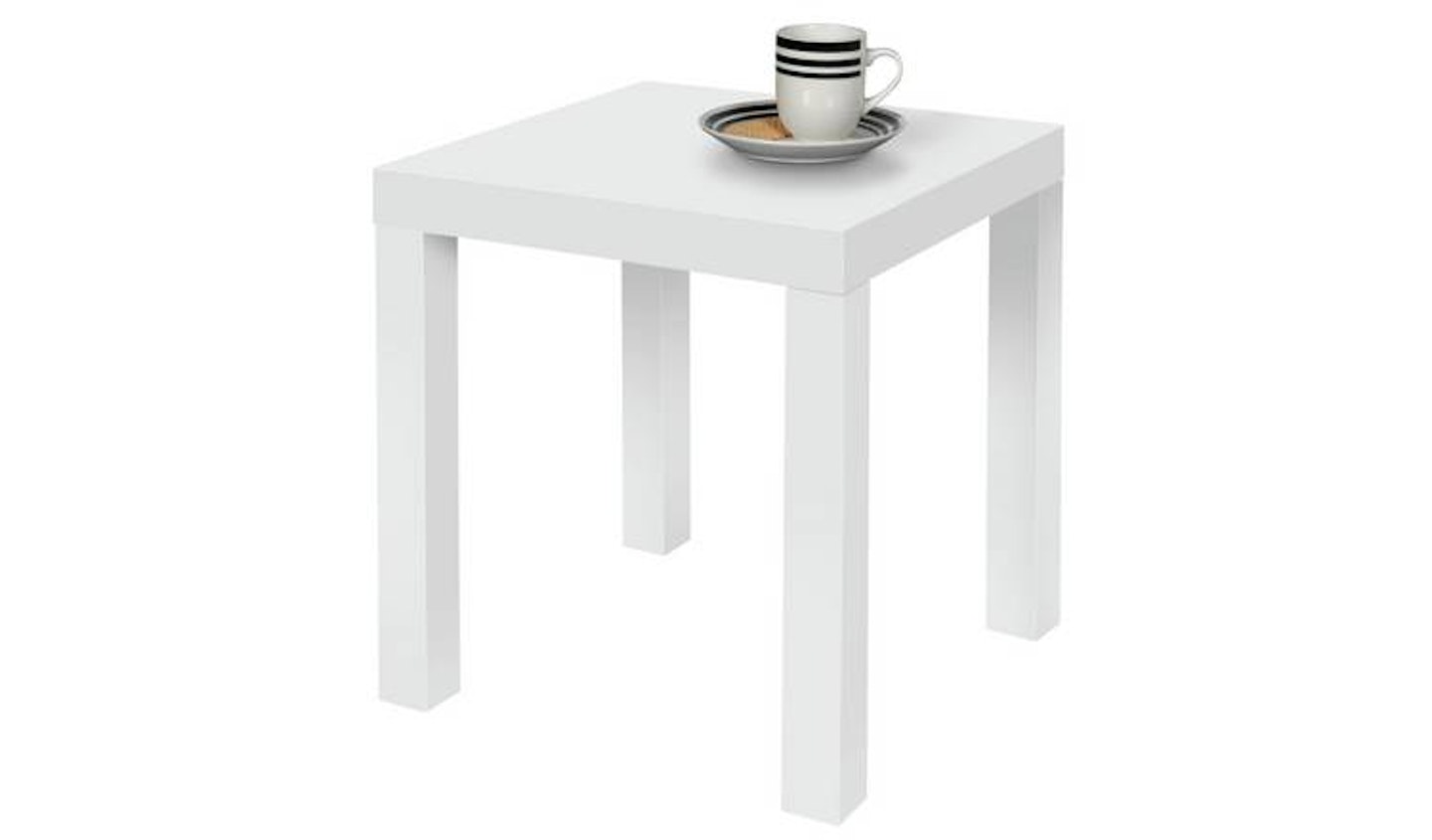 3 of 3
Argos Home Sasha End Table
Good old Argos comes through with this £15.49 table (tea not included!)
This article originally appeared on The Debrief.