Eagle-eyed jewellery magpies have noticed something's been missing from A-list red-carpet looks of late... necklaces. Instead, celebrities have been opting for bare décolletage and jewel-free necklines in place of statement gems. Take the recent Golden Globes ceremony, for example. Whilst there were a few - rather impressive - diamond-encrusted necklaces on show, TikTokers noticed a rise in celebrities going necklace-free for 2023. Raising the question: are necklaces out?
You could argue that not wearing a necklace comes down to the fussiness of a neckline. Sure, if you've got a giant corsage under your chin or sparkling halter-neck straps then a necklace is out the question. But what about a simple strapless dress? Take Selena Gomez, who looked radiant in black velvet Valentino Couture. The Only Murders In The Building star seemingly had the perfect opportunity to wear some impressive bling, yet opted to go without despite wearing a simple low-cut neckline. Perhaps the enormous balloon sleeves were enough of a statement to warrant no further accessories, or perhaps, she, like many others, are eschewing the necklace with a firm hand. Daisy Edgar-Jones and Jessica Chastain, also on the Golden Globes red carpet, were two others who appeared to have side-stepped neckwear, instead choosing to pair beautiful gowns with bare chests and simple accessories.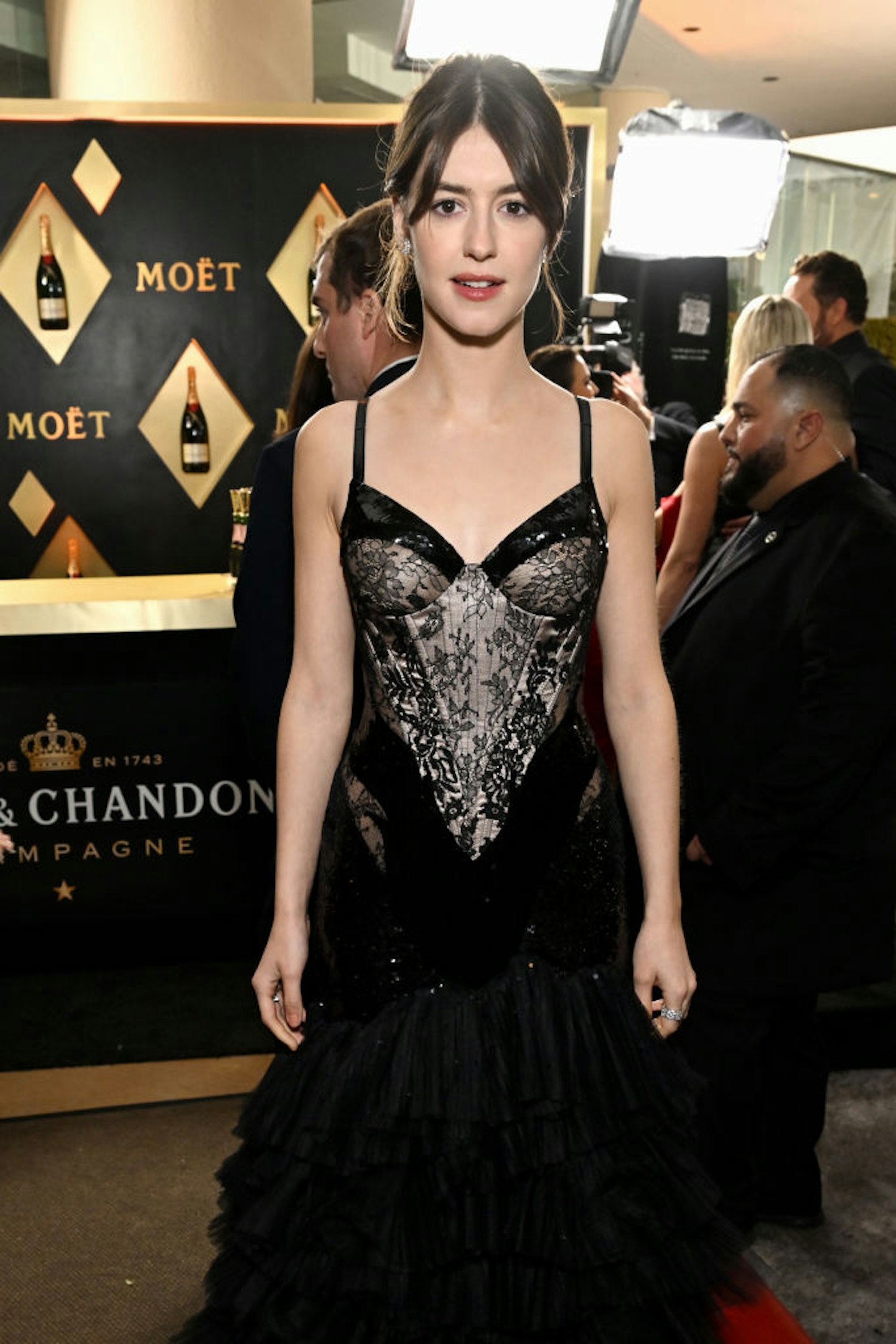 On the other hand, there was one show-stopping necklace that definitely caught our eye. Of course it was none-other than Rhianna who accented her custom Schiaparelli gown with a blinding 18-karat white gold and diamond Cartier choker, but, when it comes to style, Rhianna will always write her own rules.
In my opinion, I'll be wearing my trusty chains as usual (I'm wearing two right now) but this might just be down to the fact I never actually take them off. However, if I ever find myself walking a red carpet (yes, this is highly unlikely) I might think twice about donning the diamonds.