This year has been unparalleled when it comes to high street collaborations that truly hit in terms of the holy trinity: affordability, desirability and durability. Uniqlo x Anya Hindmarch is the latest - joining Uniqlo C, the brand's new collaboration with Clare Waight Keller, as well as Jonathan Anderson, a stalwart collaborator who's just designed his seventh collection for autumn/winter 2023 - and, just like the collabs that have preceded it, is guaranteed to deliver all three (as well as bang for your buck).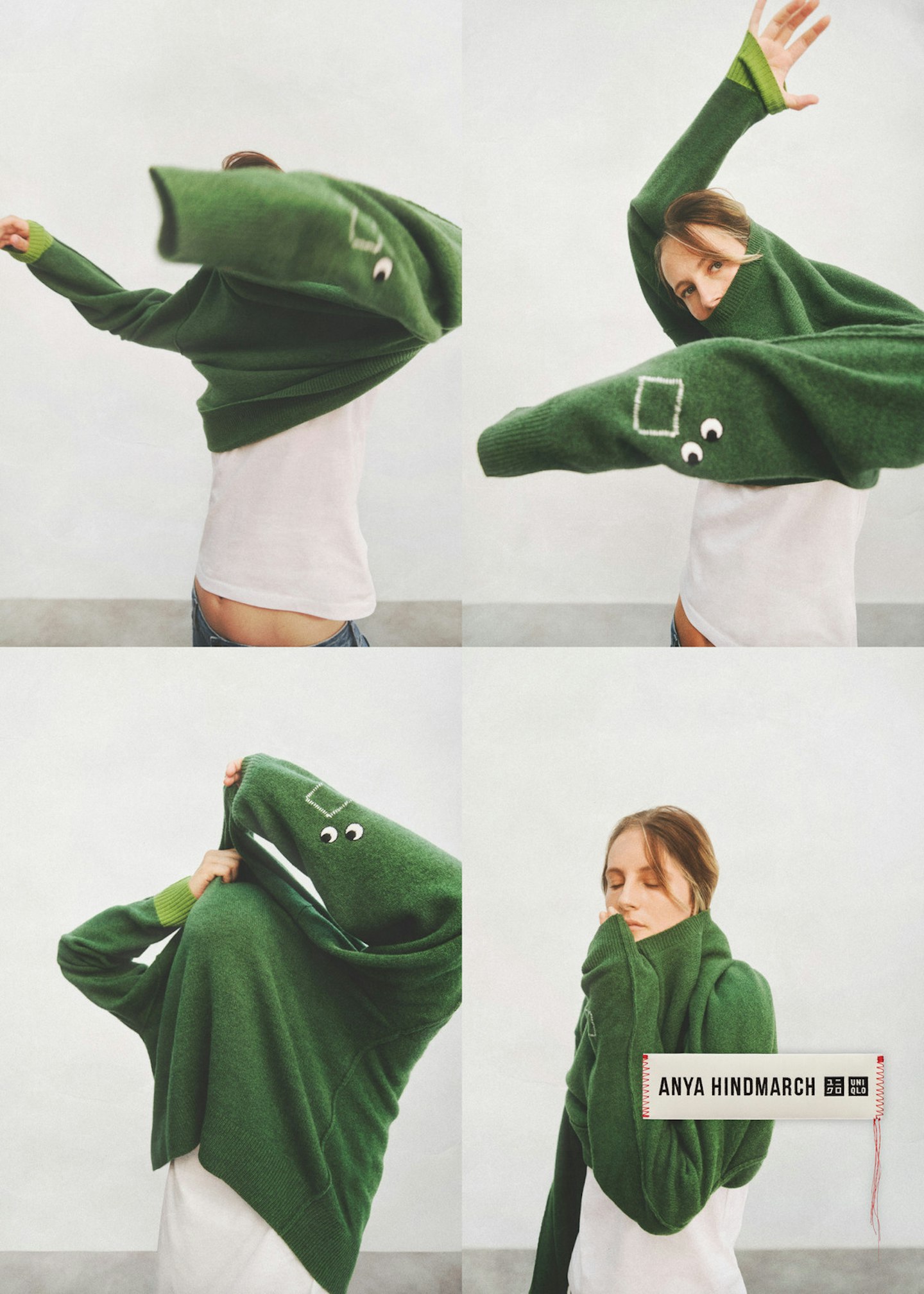 Perfect for the holiday season thanks to its warm-and-fuzzy colour palette, Uniqlo x Anya Hindmarch marries the perfect simplicity of the former brand with the creativity and playfulness of the latter, bringing customers a knitwear capsule of jumpers, accessories and bags that will go the distance.
What Does Anya Hindmarch Have To Say About The Collection?
To Anya Hindmarch, who founded her eponymous brand in 1987, the collaboration was a chance to work with a brand that she's not just familiar with but more than a little bit in love with. 'A Uniqlo obsessive,' is how she describes herself, adding that the philosophy behind its Lifewear, practical clothes with a sense of beauty, is very much in keeping with her own as a designer. 'I'm passionate about clothes that last and are responsible.' In her words, Uniqlo's are, 'timeless in design but also timeless in the way they're made.'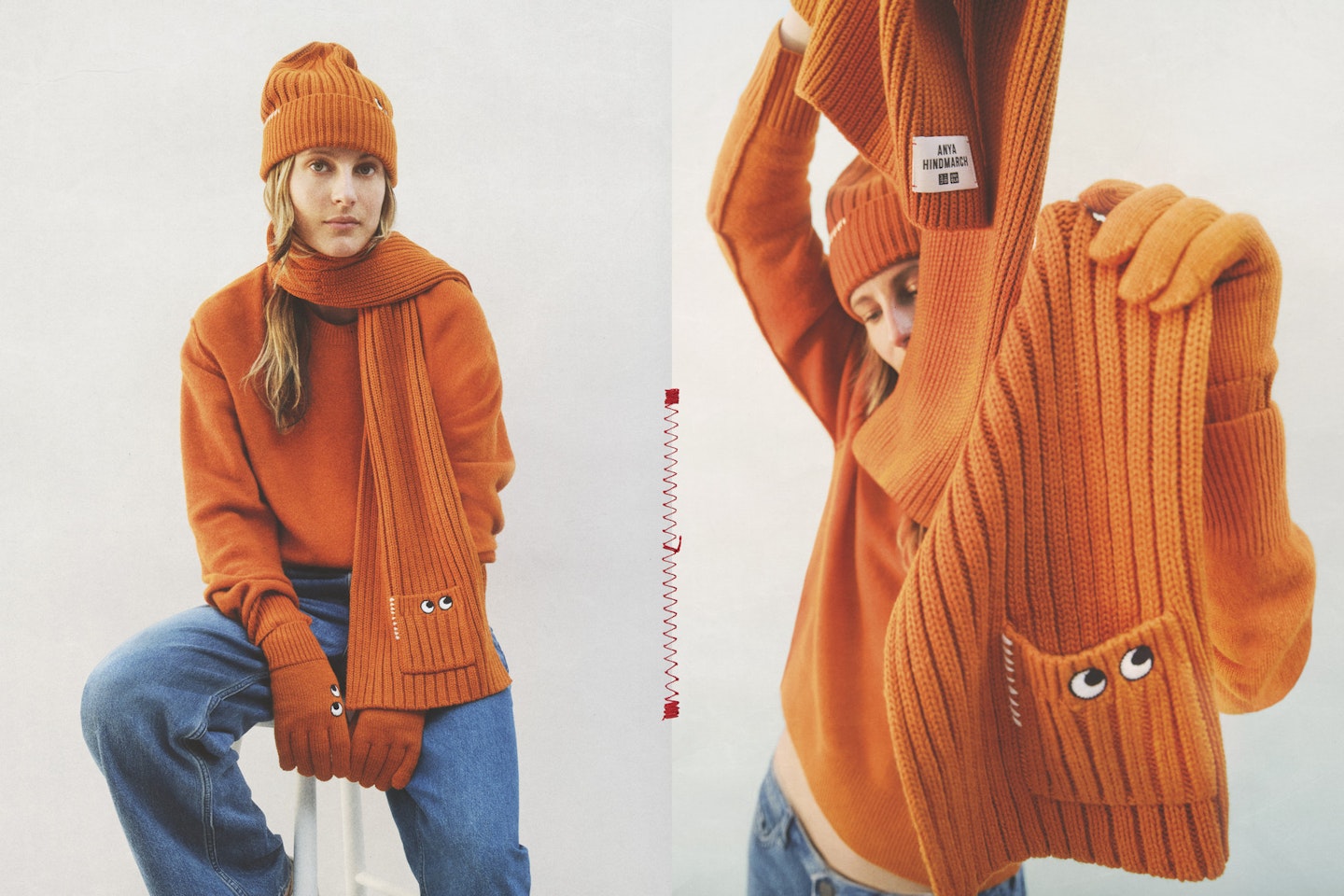 For the collaboration, she's put her twist on the brand's celebrated silhouettes, deconstructing the lambswool crew-neck jumper by giving it different coloured cuffs and a darning stitch detail, including her signature eyes on a collar here, a sleeve there so that they peek out playfully. A sense of fun, after all, has always been a part of her brand's DNA. 'What interests me about fashion is how it makes you feel,' says Hindmarch. 'If it can make you smile, if it can make you feel confident, that's the point. It's mood altering. That's what we've tried to do here.'
With a colour palette of her favourite shades - navy, grey, pumpkin orange and frog green - it feels perfect for this time of year. And P.S. The socks, hats, and gloves will make excellent stocking fillers. 'I'm not taking it off,' says Hindmarch, referencing the navy lambswool sweater that's draped around her shoulders. 'It's like a comfort blanket at the moment.'
What Are Our Favourite Pieces From The Uniqlo x Anya Hindmarch Collaboration?
A navy jumper is a thing of beauty - and this collab has two versions: the lambswool crew neck and the cashmere polo neck. Both are gorgeous, but the crew neck is cropped to just the right length so that you could tuck it into high-waisted trousers if you so desired. I also loved the playful stitching details (and the eyes).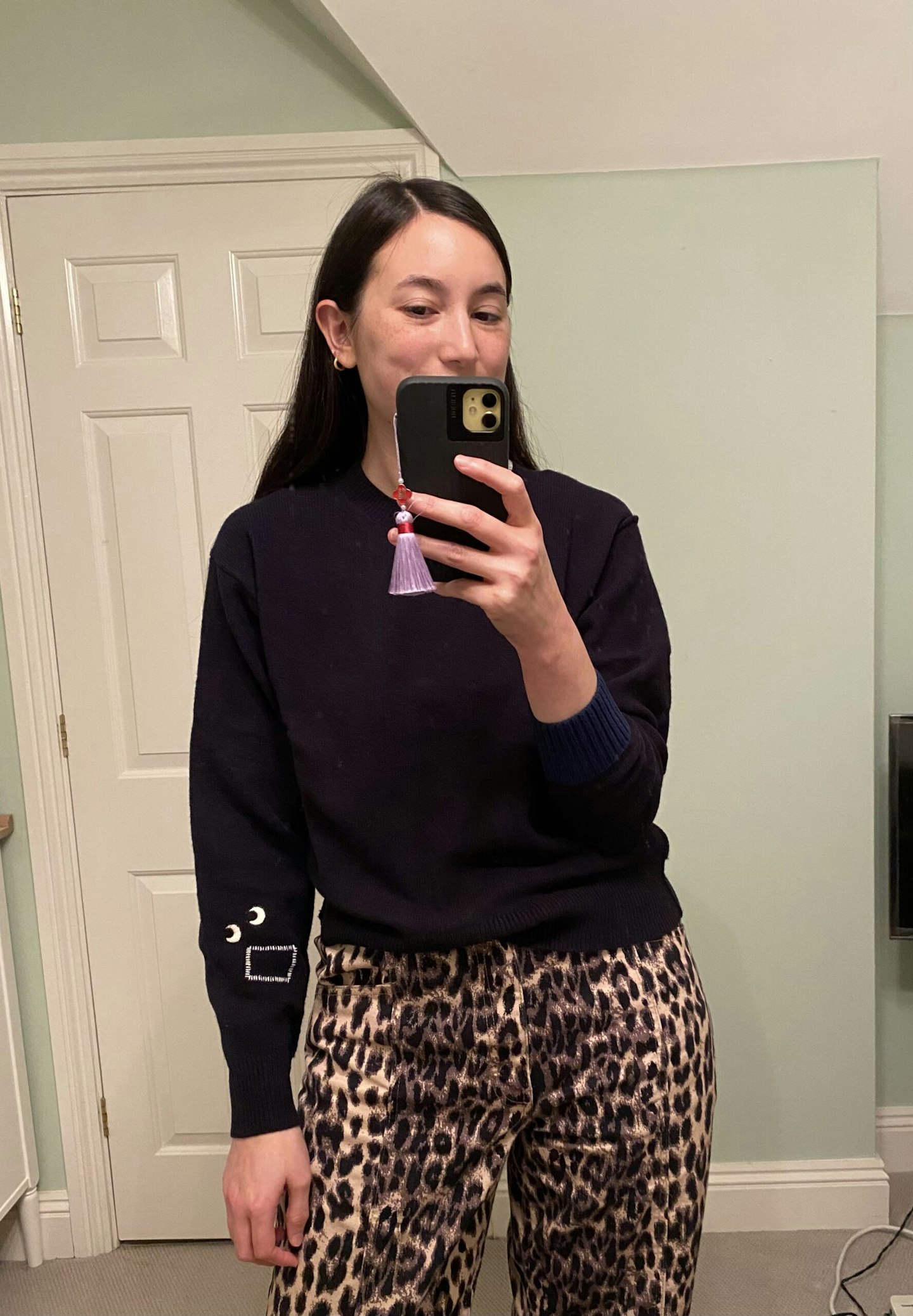 The cashmere polo neck can't be ignored, however. Available in navy and grey, it's lightweight but warm - and also features the same tongue-in-cheek details that mean it's a classic that you won't get bored of anytime soon.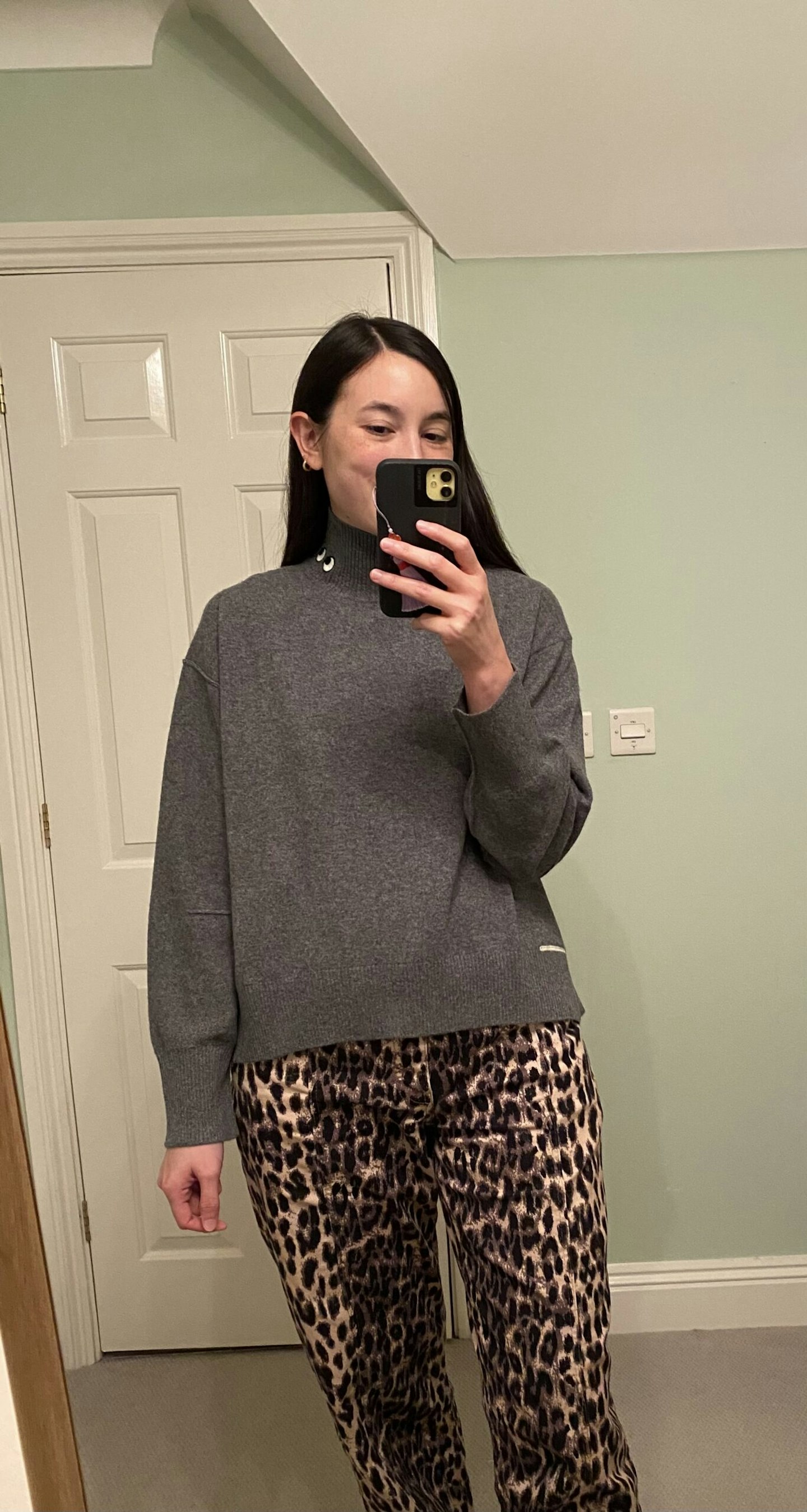 What Is The Price Range Of Uniqlo x Anya Hindmarch?
As with most of the brand's designer collaborations, Uniqlo x Anya Hindmarch has relatively affordable price points, starting from £7.90 (for a pair of socks) and stretching to £109.90 (for the 100% cashmere jumper available in grey, navy and black).
When Is Uniqlo x Anya Hindmarch Available To Shop?
The collection is now live - and available to shop in store and online.
SEE: The Uniqlo x Anya Hindmarch Collection