Fashion weeks may not seem that relevant to daily life. Even for the hardiest of fans, it can be tricky to identify the relevance of catwalk shows debuting clothes for a whole season ahead of time. Most of us are looking forward to cracking out our best summer dresses – of shedding these current layers and wafting around in linen for a few months. We are not thinking about which sort of coat we might want come next winter. This winter is already too long. But what if I told you that some of the AW20 trends seen in Milan can actually be found in shops right now?
Well, that's exactly what I am telling you. For I spotted a few pieces on the catwalks that will make for excellent additions to your wardrobe right now. I, for one, am pretty fed up with the current climate. It's cold, rainy and there's even snow on the horizon. It's not exactly a time that's encouraging us to shop for anything new. Which is why I was so excited to see that many of Milan's best pieces are perfect for this in-between phase in which we find ourselves.
From organza blouses to chunky knits, shop your way to what will surely be the most fashion-forward wardrobe in existence.
The Organza Blouse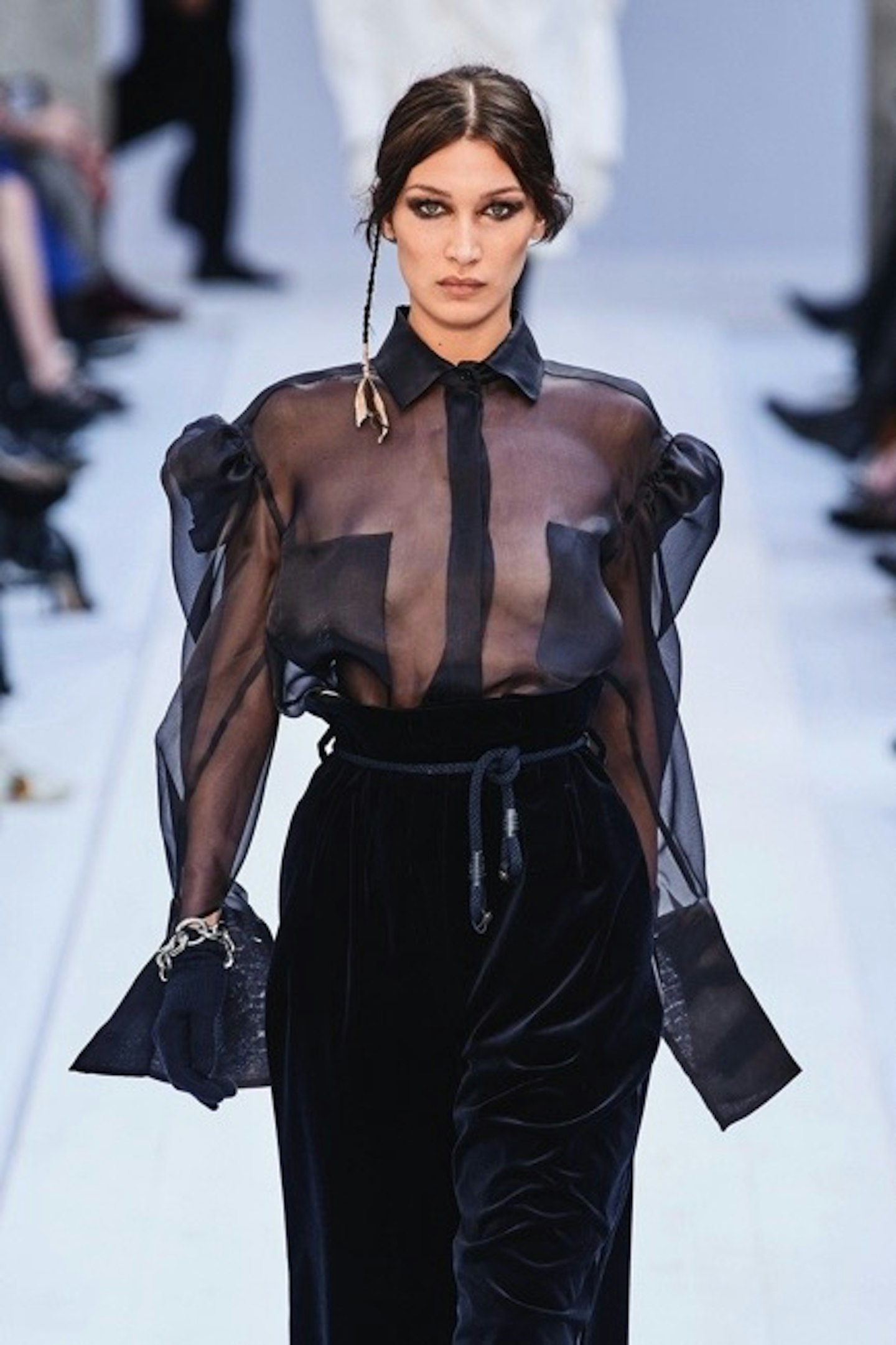 Organza is showing no sign of losing favour. While it emerged as a breakout trend last summer, Max Mara proved that it will still be big news next season. An organza blouse is one of the easiest ways to wear the fabric, and it will instantly breathe new life into even your oldest pair of jeans. Obviously, you may want to add another layer underneath, rather than opt for Max Mara's NSFW approach...
The Organza Blouse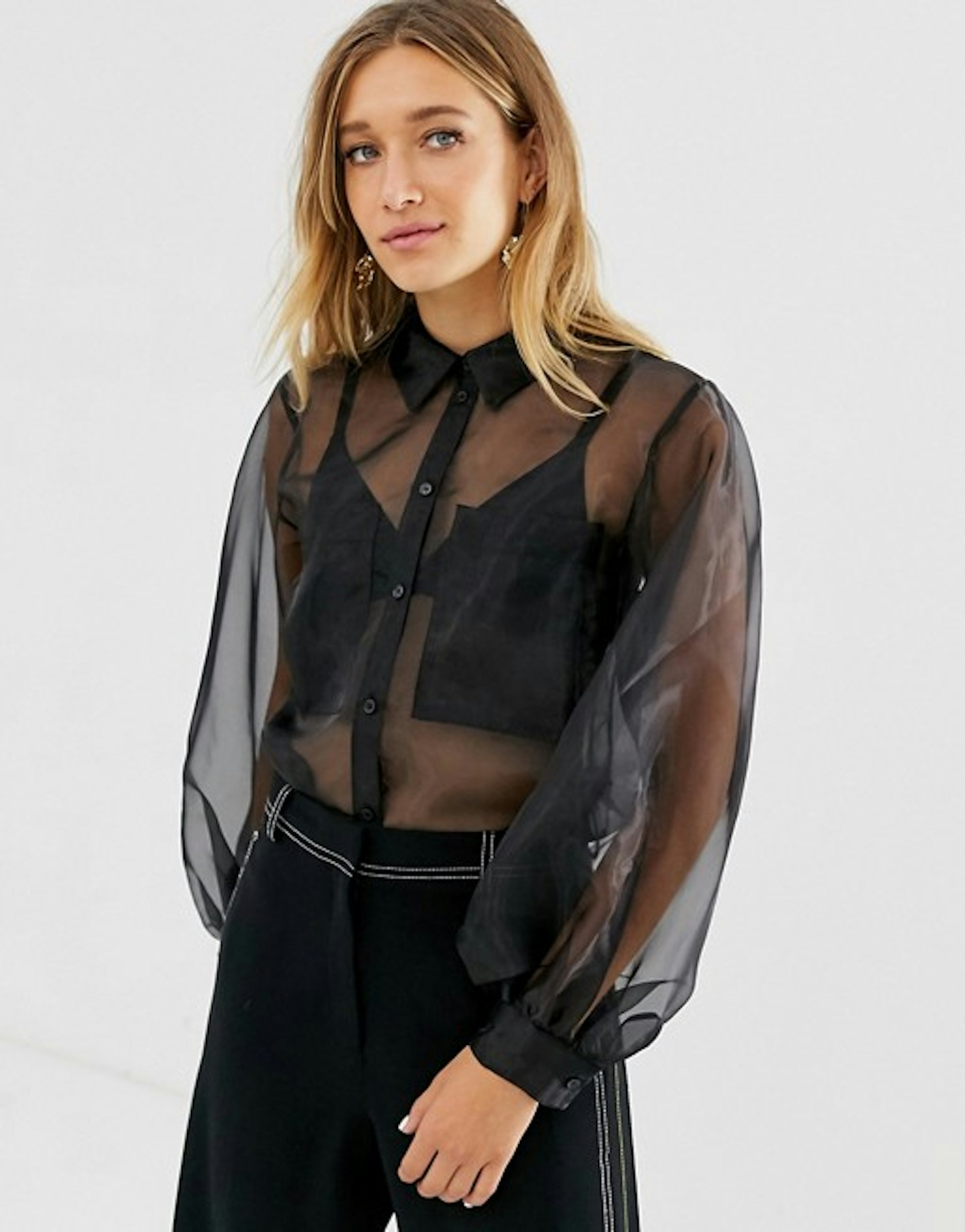 1 of 3
ASOS, Organza Long Sleeved Shirt, £18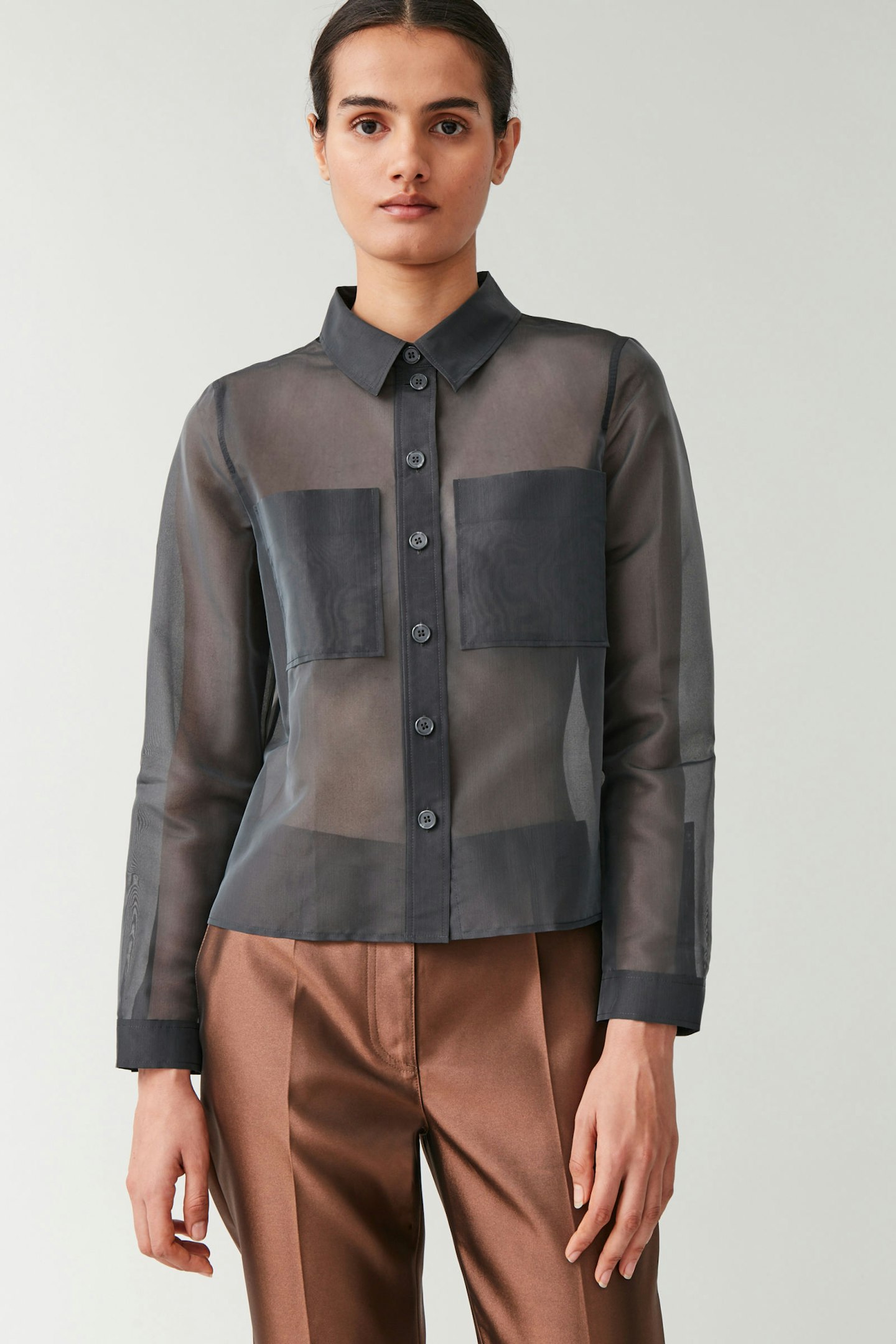 2 of 3
Cos, Organza Shirt, £79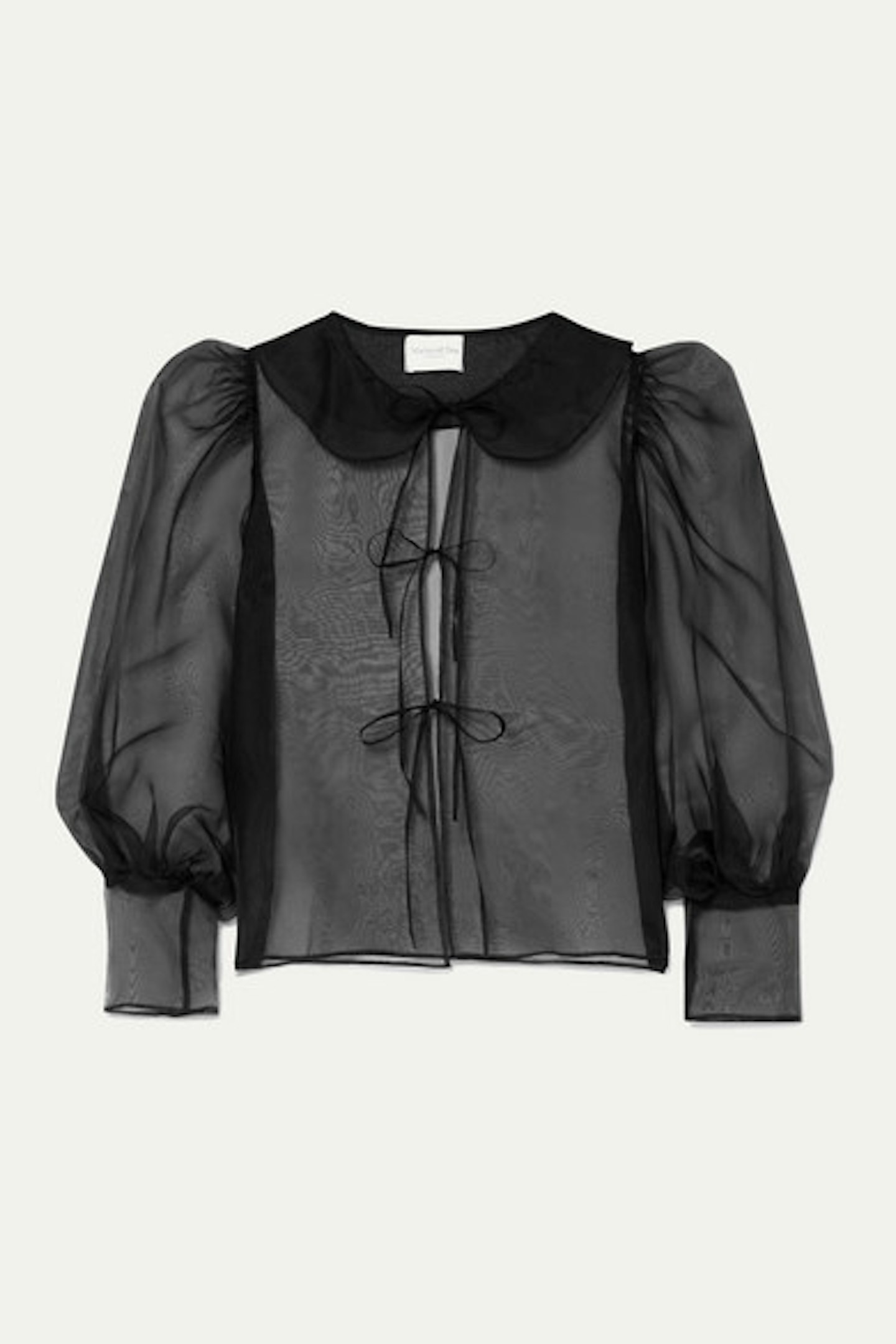 3 of 3
Maisoncléo, Silk-Organza Blouse, £215
The Pilgrim Collar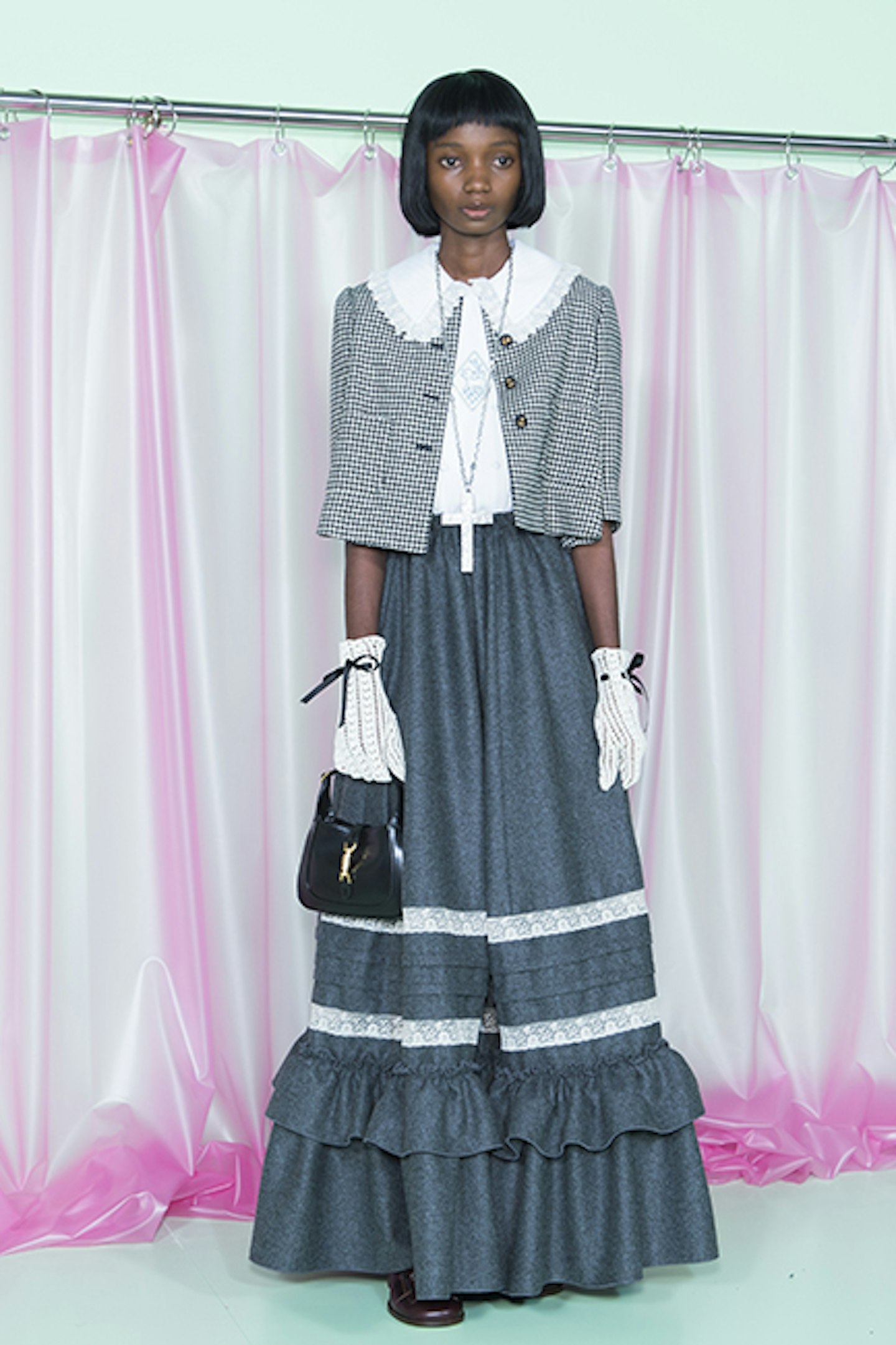 From Ganni's sell-out blouse to Chanel's most recent Haute Couture show, oversized collars cannot be ignored this season and, if Gucci has anything to do with it, they'll still be front and centre for AW20, too. Wear yours over cropped, boxy jackets or layered underneath cardigans with jeans.
The Pilgrim Collar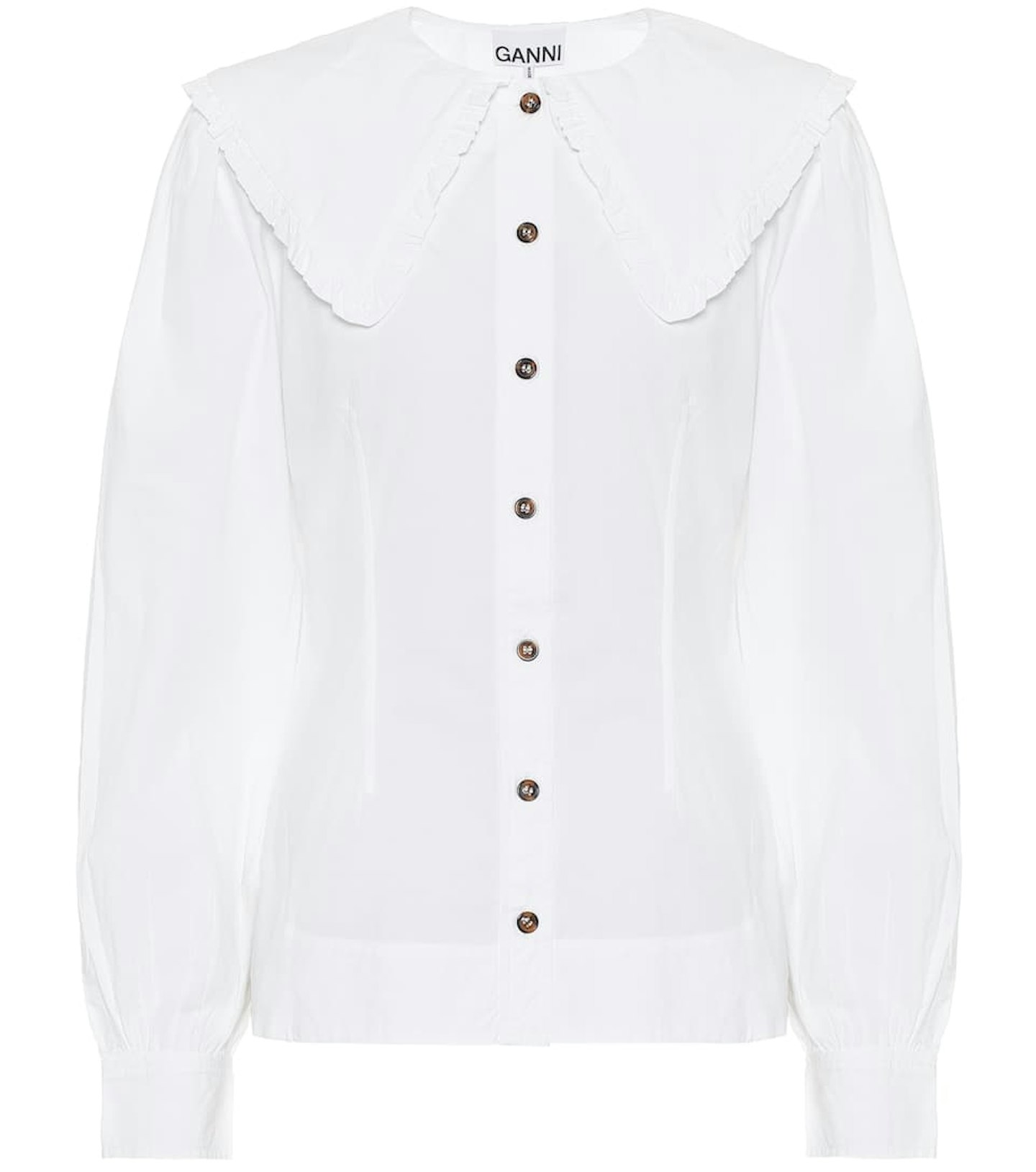 1 of 2
Ganni, Blouse With Oversized Collar, £120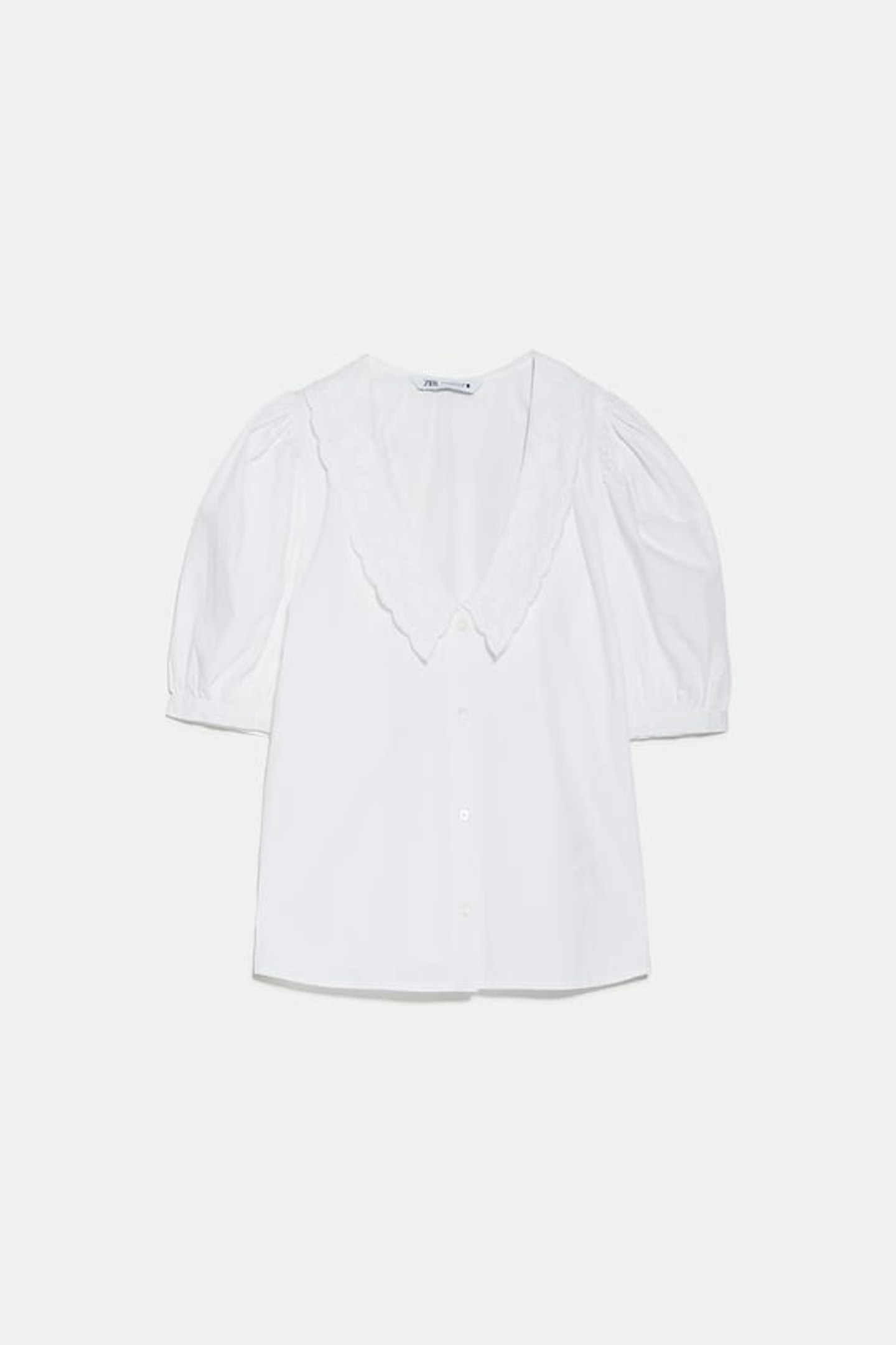 2 of 2
Zara, Poplin Blouse with Embroidered Collar, £19.99
The Chunky Roll Neck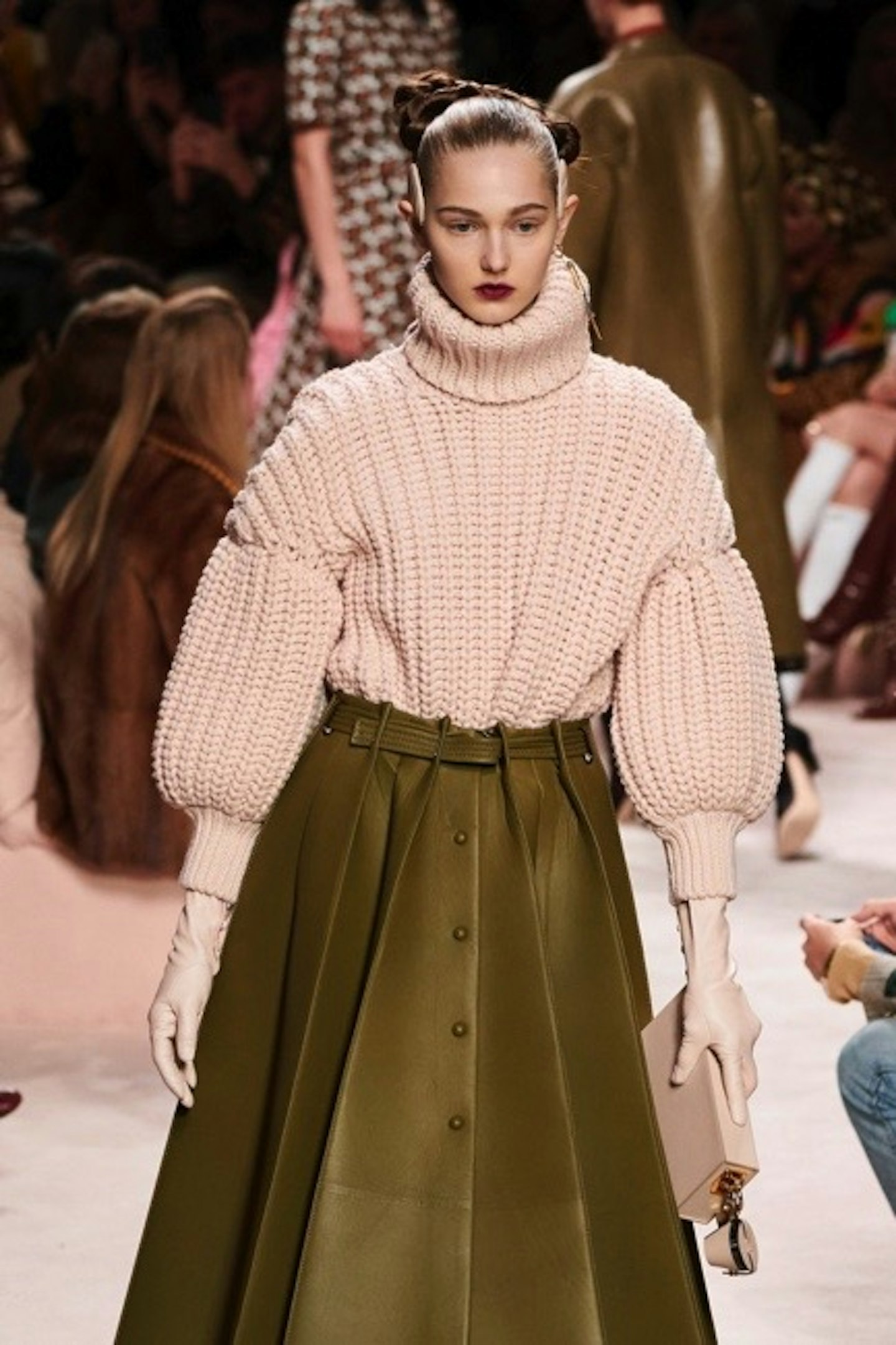 Fendi's balloon sleeve, chunky roll neck knits are all I want to wear right now. Luckily enough, there are similar jumpers available from the likes of Acne and & Other Stories. Tuck into high waisted, A-line skirts à la Fendi or just throw on with jeans at the weekend. Either way, you'll be laughing in the face of the weather.
The Chunky Roll Neck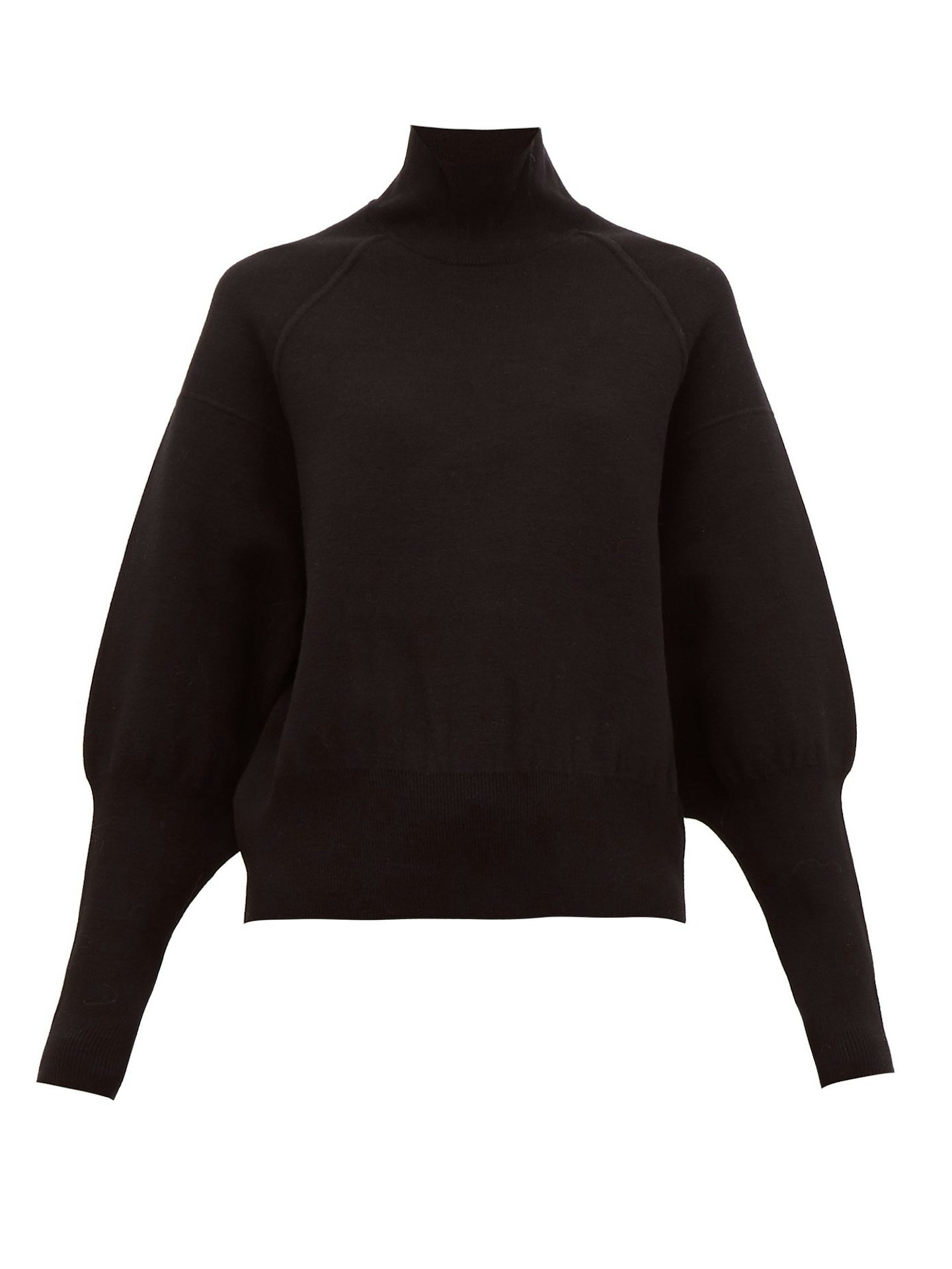 1 of 2
Acne Studios, Balloon Sleeve Sweater, £340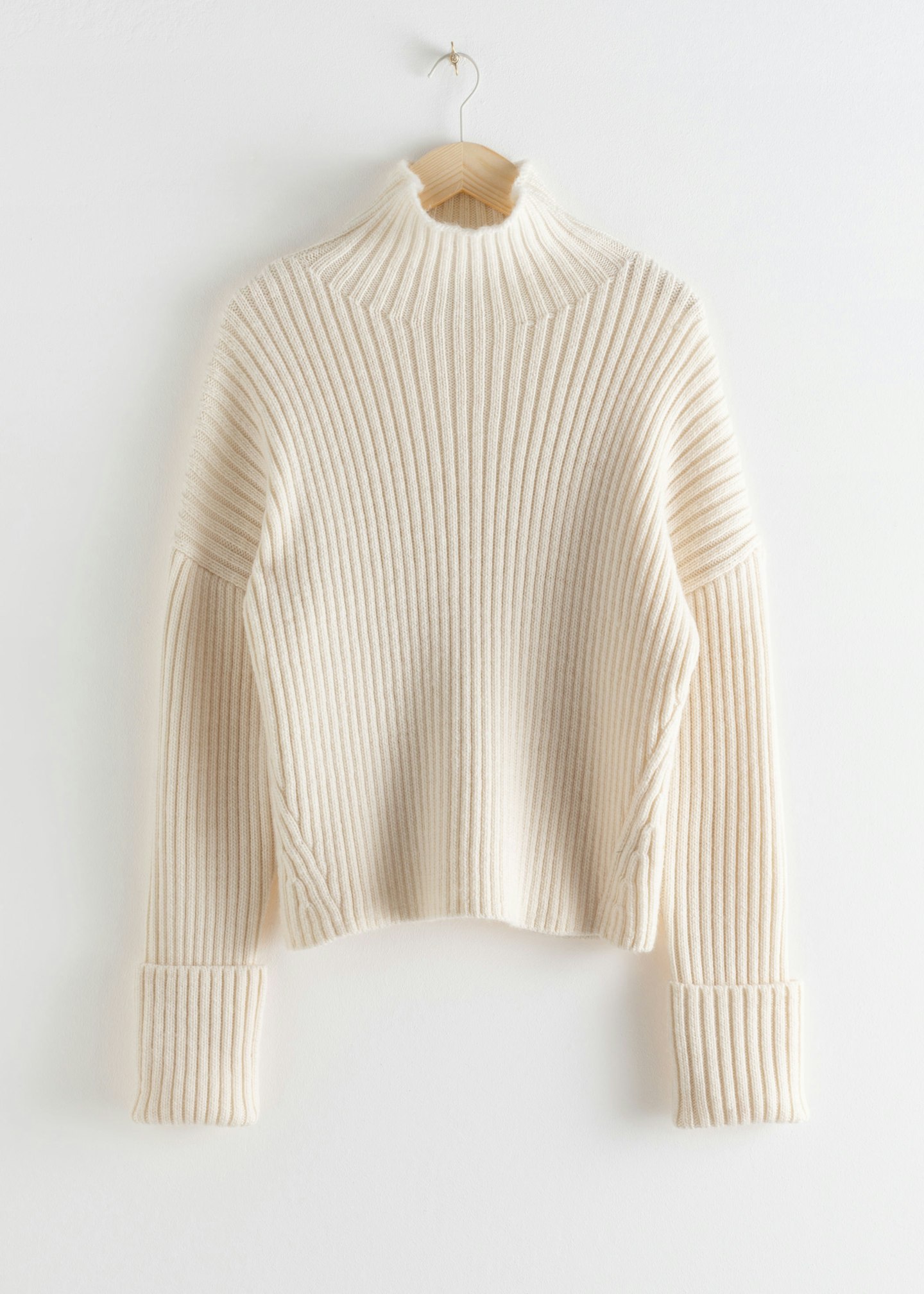 2 of 2
& Other Stories, Slouchy Wool Blend Ribbed Turtleneck, £95
The Puffer 2.0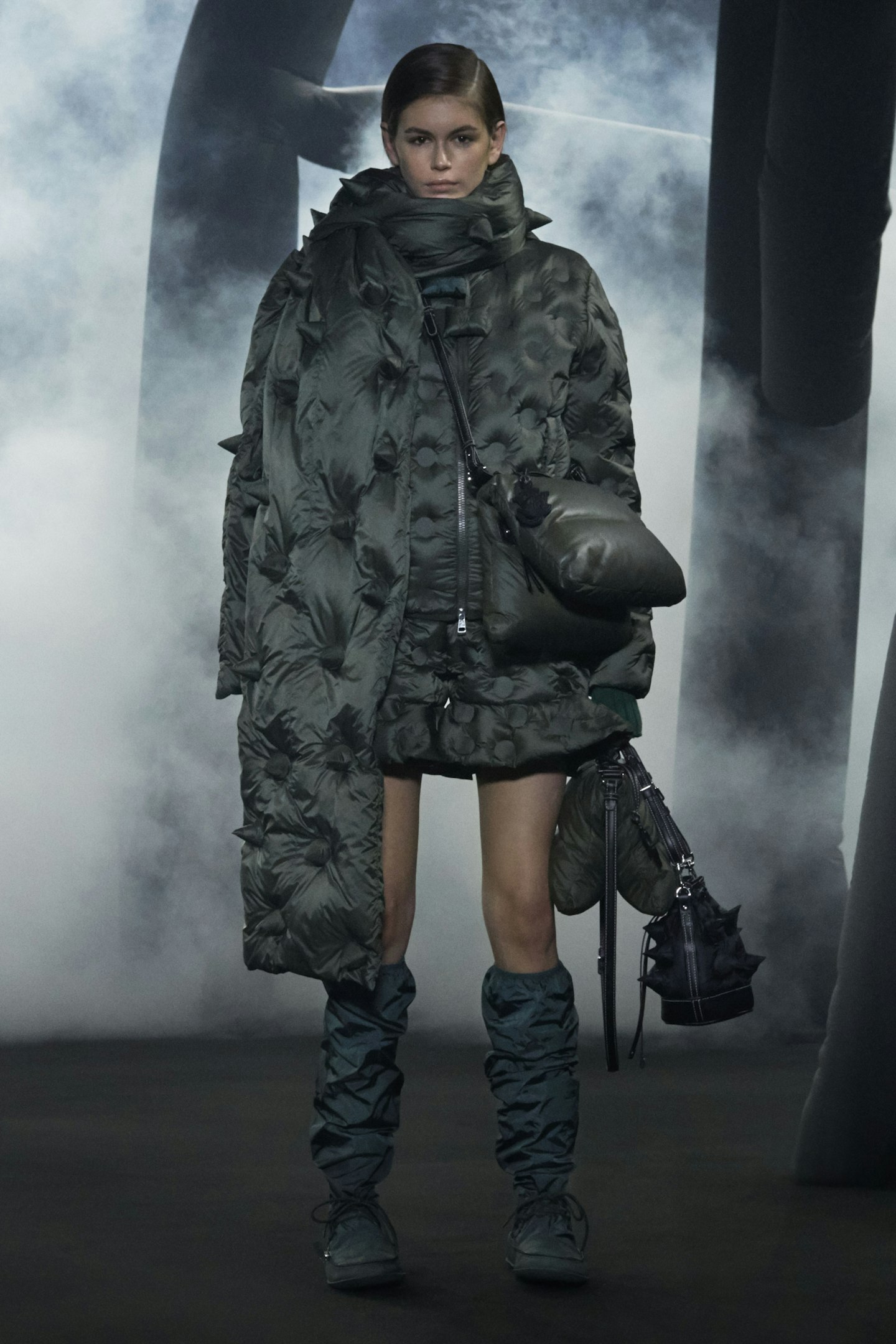 You'd have to have had your eyes closed not to have noticed the wealth of puffers around at the moment. Almost every show-goer in every fashion capital, from Copenhagen to New York, has been wearing the new breed of stylish puffer jacket. Its resurgence owes a debt to Moncler's Genius initiative, which has seen collaborations with some of fashion's most exciting designers, all of whom have put their own spin on the padded coat.
One of the most recent recruits is J W Anderson, who clothed Kaia Gerber in head-to-toe puffer with a distinctly utilitarian feel. Buy your own statement puffer to battle the elements now – Arket has some excellent options, or you could shop from other Moncler Genius collections already available.
The Puffer 2.0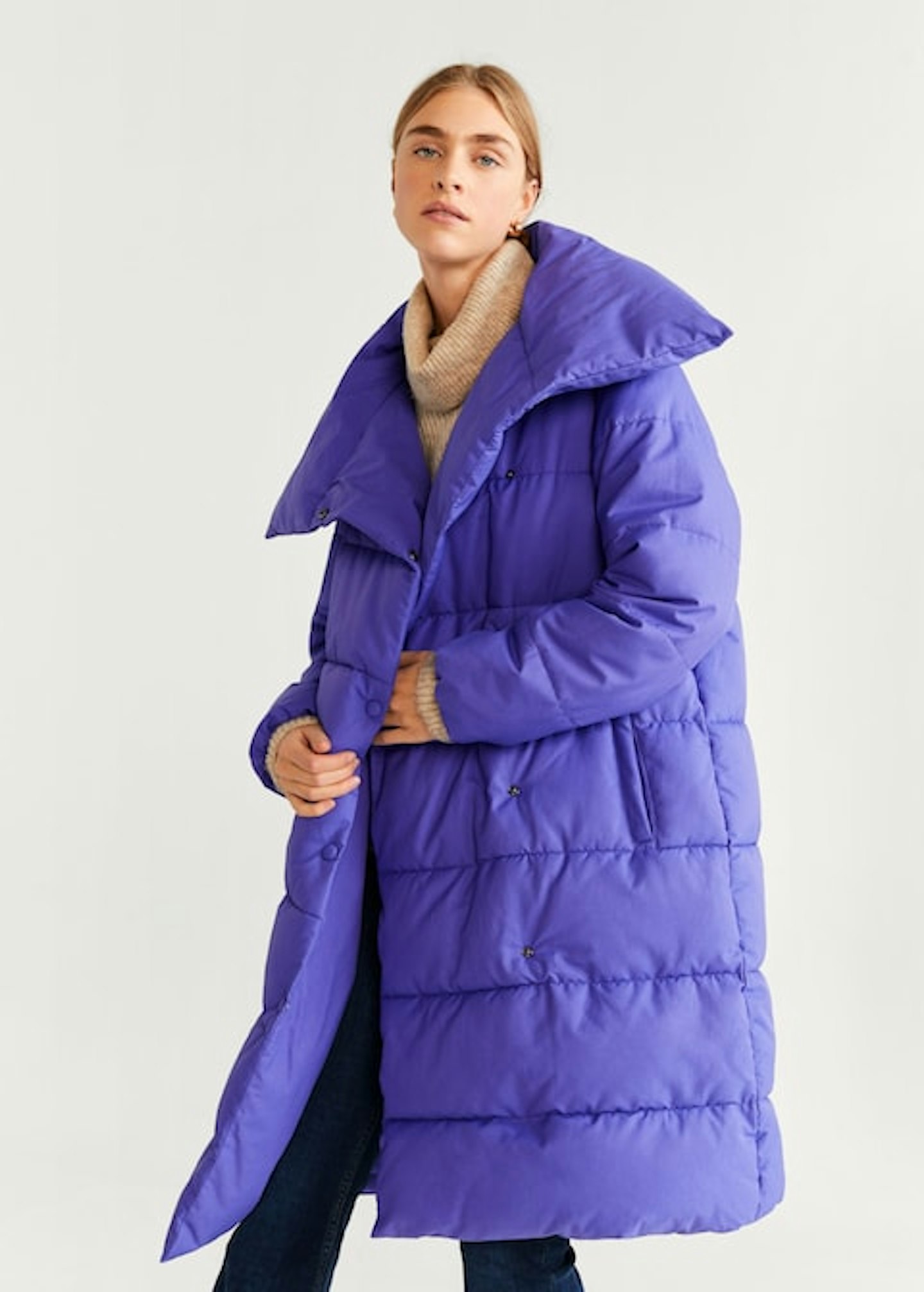 1 of 3
Mango, Quilted Button Coat, £59.99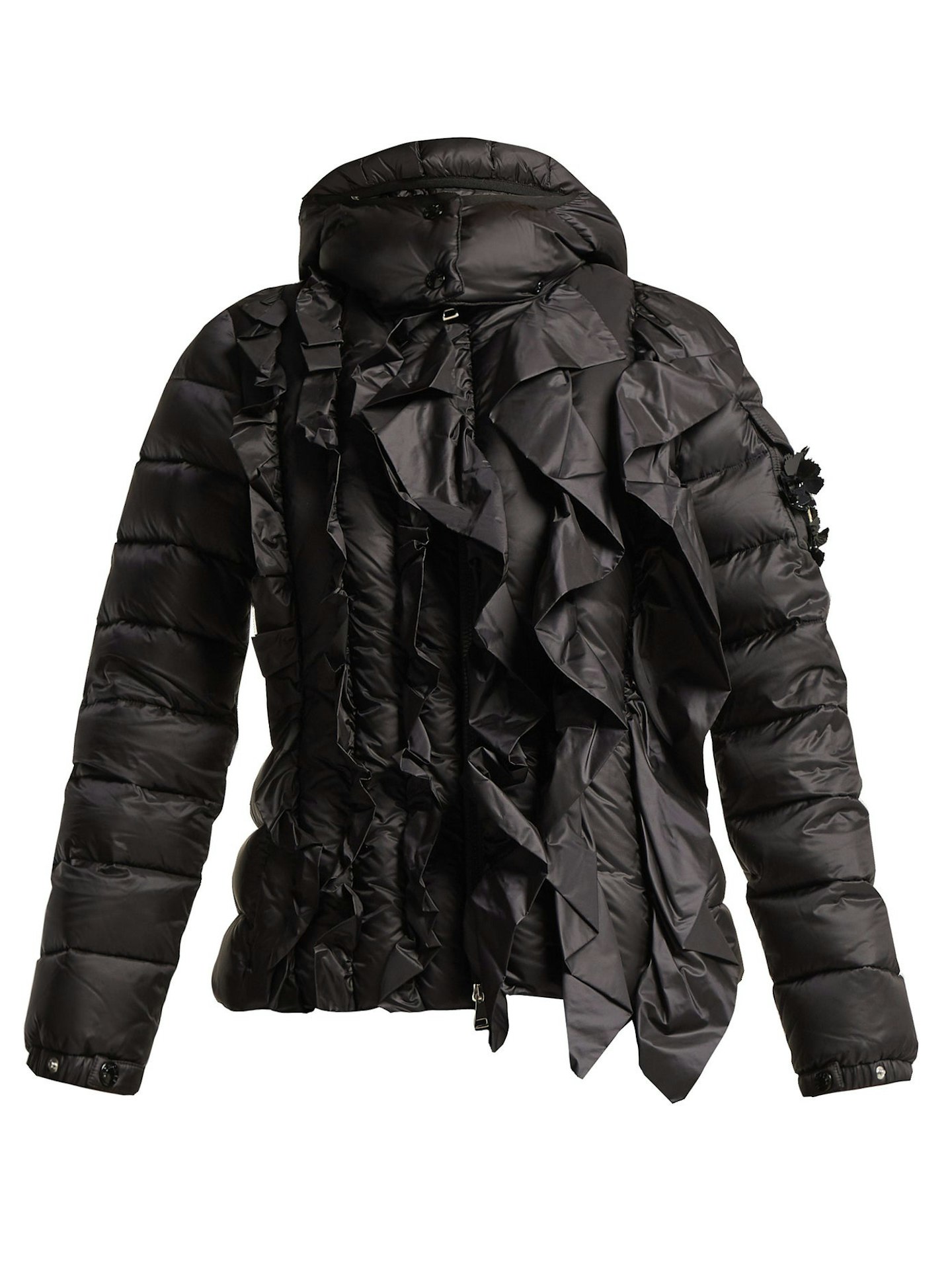 2 of 3
4 Moncer Simone Rocha, Ruffled Quilted Jacket, £1,250
3 of 3
Arket, Down Puffer Trench Coat, £250
The Stomper Boots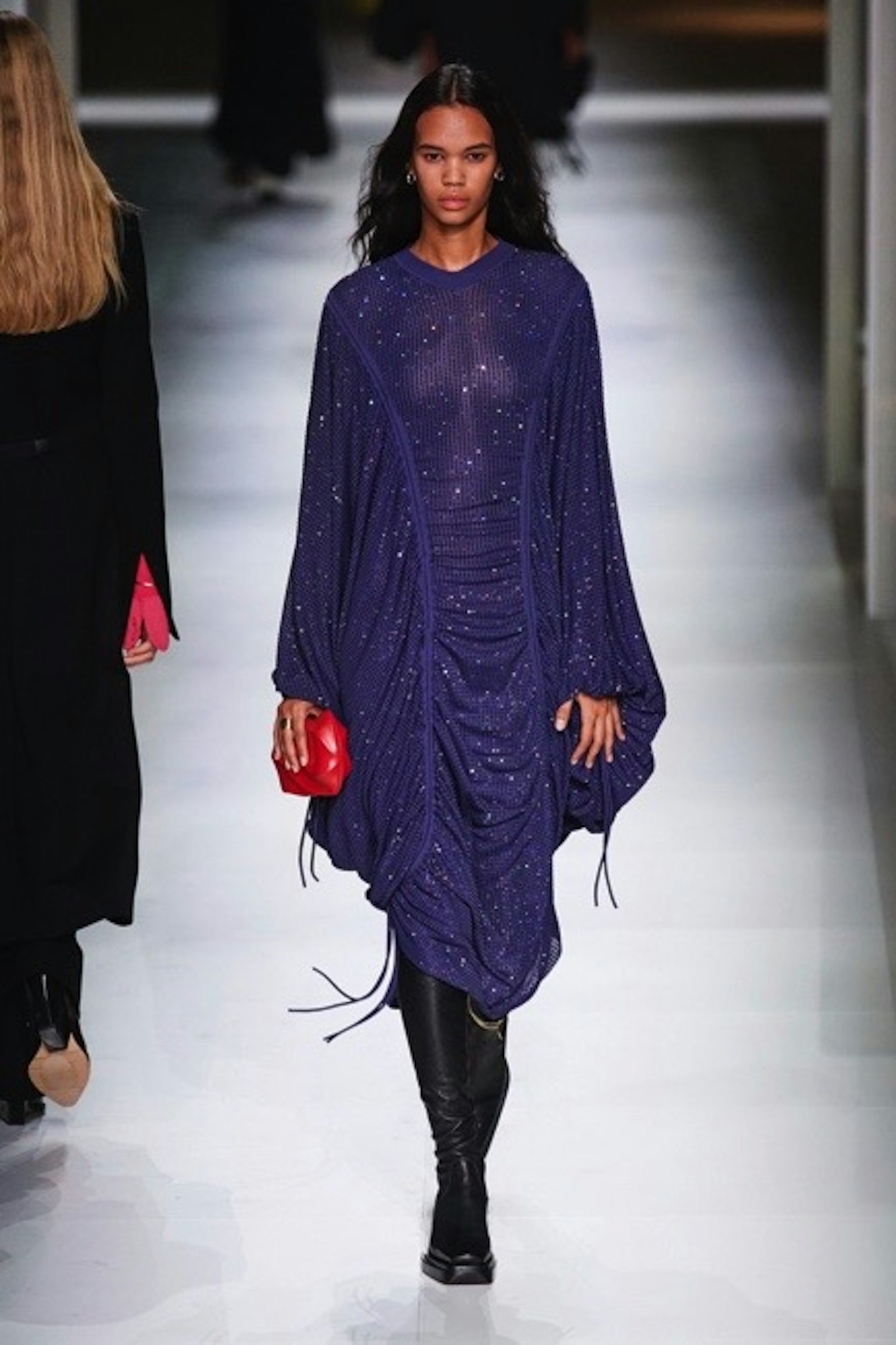 The word 'investment' tends to be bandied around a lot in fashion. But when applied to a hard-wearing pair of stomper boots, no truer word has ever been spoken. Bottega's boots were worn with everything from evening dresses to jeans on the AW20 catwalk, reminding me that snow is imminent and my pumps won't cut it.
The Stomper Boots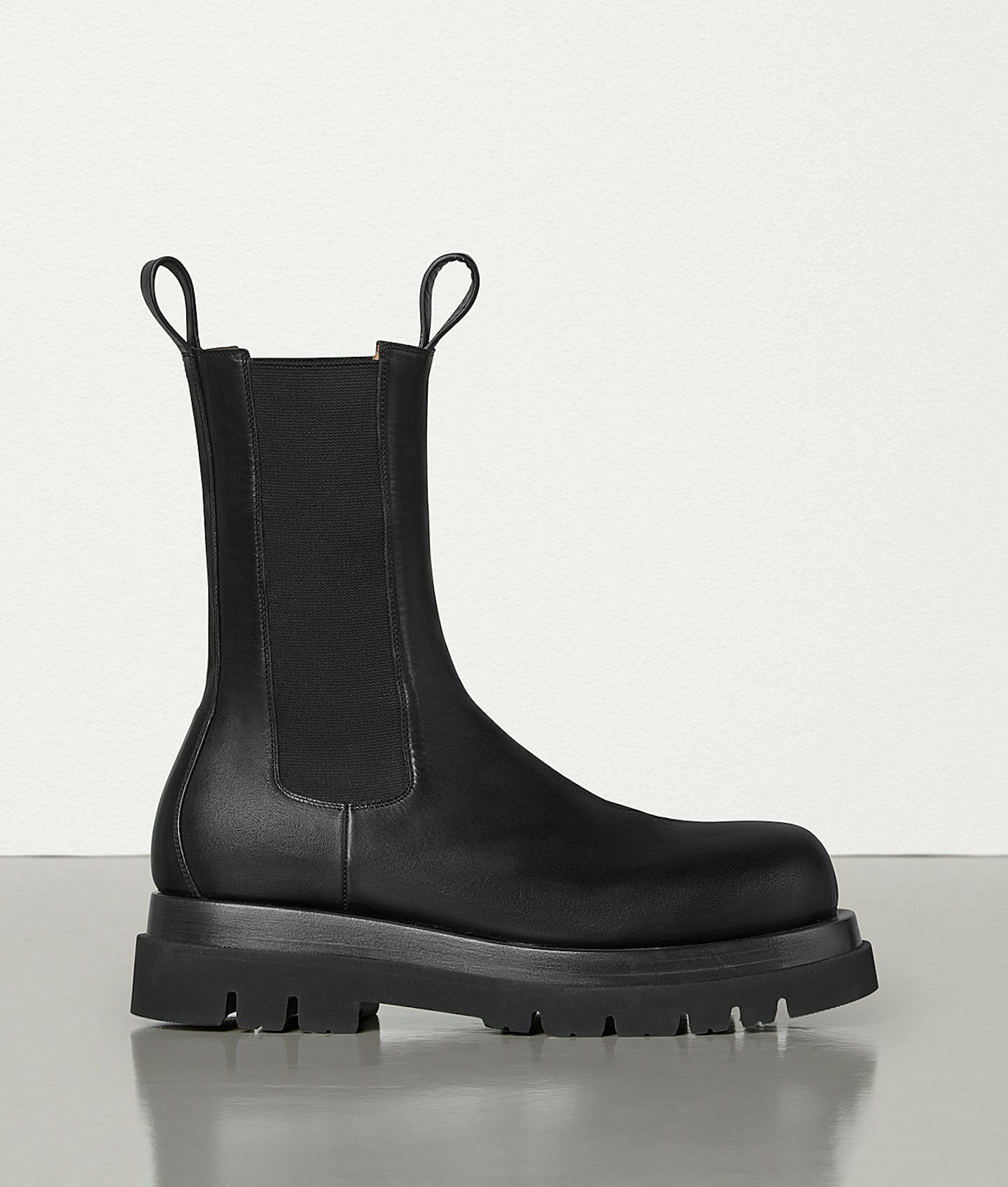 1 of 3
Bottega Veneta, Mid-Calf Leather Boots, £750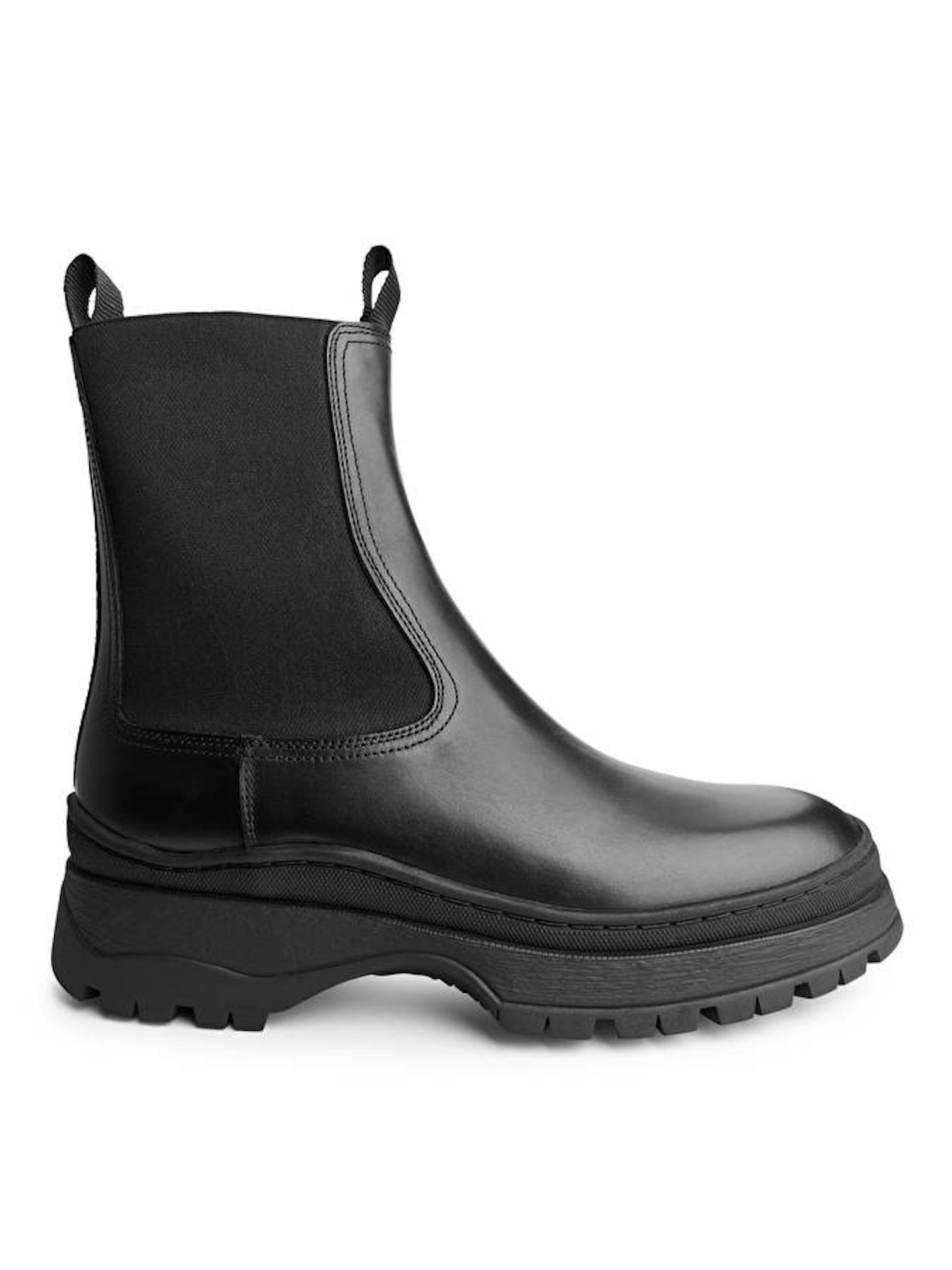 2 of 3
Arket, Chunky Sole Leather Boots, £175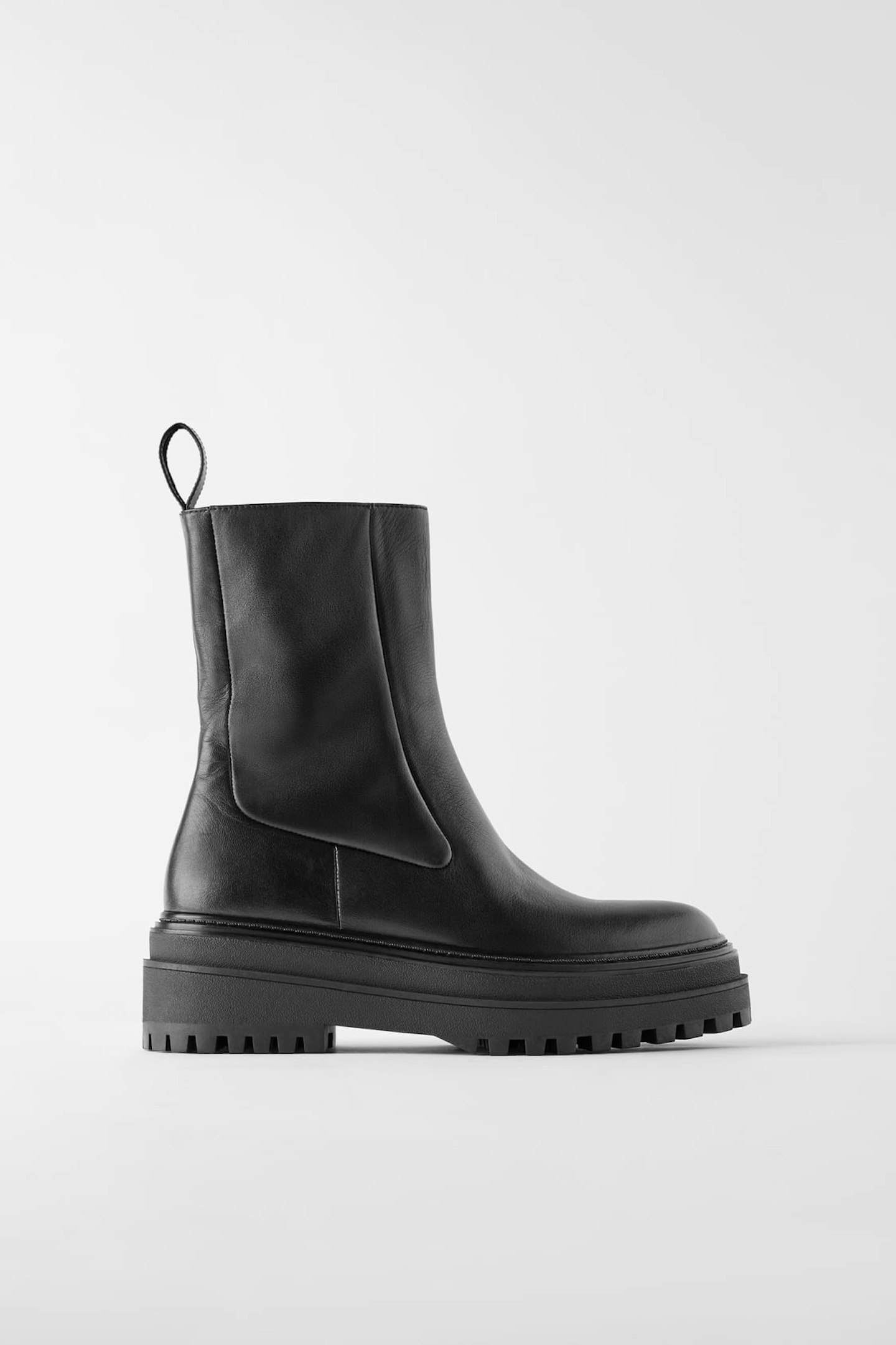 3 of 3
Zara, Ankle Boots with Track Sole, £59.99