As soon as summer hits, it's perfectly acceptable to breeze around town carrying a basket bag (even if a) you're not heading to the beach and b) you're not French). And while there are a lot of variations on the straw theme out there, not all are created equal. The Loewe basket bag is quite simply a cut above the other straw options - and here's why you should carry it whether or not it's sunny (and, in fact, whether or not it's summer).
The A-listers - Sofia Richie, Elsa Hosk and EmRata - are all loyal to Loewe, who has cornered the luxury market when it comes to basket bags that are the definition of chic. You can immediately spot its hero style - whether you're holidaying in Comporta, or posing by the pool at Soho House - by its leather handles and calfskin patch. It's quite simply the sturdiest (not to mention the most stylish) plus one if you're heading to the beach (or a farmers' market for that matter).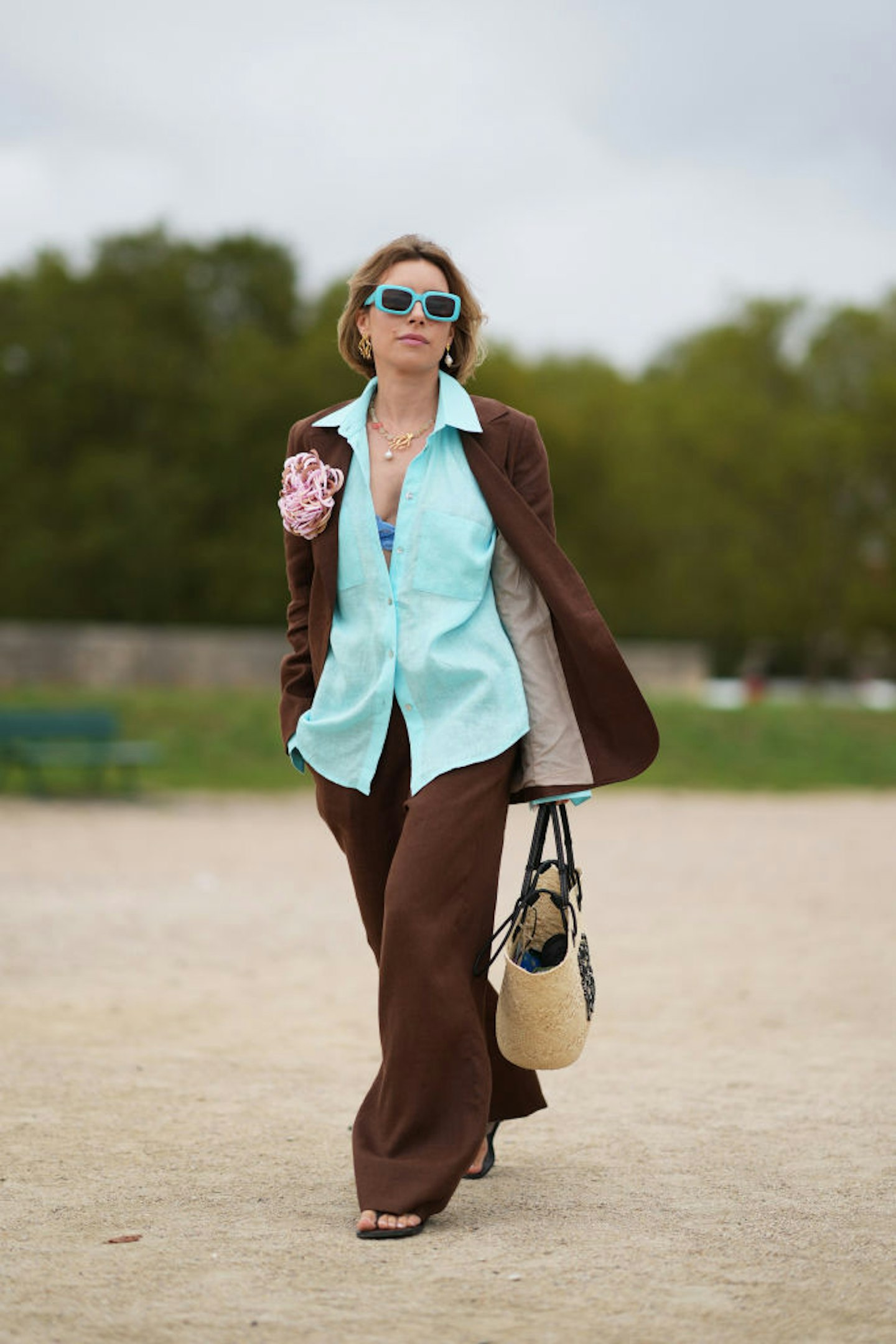 And although the brand now makes every kind of basket bag imaginable - bucket bags with flirty ruffles; raffia totes complete with a whimsical elephant trunk (yes, really) - its signature basket bag made of palm leaf is the gold standard (and the ultimate carry-on if you're the kind of traveller who has 'turn left' aspirations).
SHOP: The Loewe Basket Bag
Description
The Loewe basket bag with buttercup yellow handles is a brilliant option for summer but will also
Description
The stitched leather on this basket bag makes it the ultimate buy for beach season.
Description
The Loewe basket bag with tan leather handles and a logoed patch is the OG.
Description
This Loewe basket bag is perfect for pairing with all-white outfits on holiday.
Description
The powder blue version of the handcrafted basket bag is particularly alluring.
Description
This basket bag's calfskin braided handle makes it particularly special.
The Loewe basket bag might come into its own during summer, but it's an accessory that has year-round potential. Stylist Monikh Dale wears her basket bag from Dragon Diffusion, which is another cult designer bag brand that you'll start spotting everywhere during summer, with lo-fi outfits like checked shirts and chocolate slacks during the colder months. If nothing else, it'll serve as an enduring reminder that winter won't last forever.