I didn't realise that Holly Willoughby has 7.7 million followers on Instagram. I mean, of course, she does, but I didn't realise. Sometimes, my mum likes to send me photographs from Instagram, professing her love for one of the outfits she's seen. I don't quite know what to do with that, other than agree that, yes, Willoughby looks perfectly lovely.
Recently, however, I've noticed something pretty spooky. Most of the dresses I've been perusing on the internet – and, as you might expect, I do that sort of thing a lot – have wound up on Holly Willoughby's Instagram, as her #ootd. Coincidence? Try telling that to my mum.
What brands does Holly Willoughby Wear?
The This Morning presenter has recently worn everything from the classic high street brands - like M&S, Hobbs, and LK Bennett - to the mid-market labels that fashion's currently obsessed with – Nobody's Child, for example. For today's trip to Wimbledon, she wore the perfect dress for summer event season: Gül Hürgel's Marilyn, a pink and white polka dot number with a cinched waist and sweet collar that's still available to buy for £655.
Rixo dresses are also a staple (Willoughby's wardrobe must be full of their floral midis) - and she even has one of the same styles as Kate Middleton, a festive red number from Needle & Thread. She frequently rents her dresses from HURR - and also likes vintage (one pre-loved dress was from Modes & More Vintage, which proved to be a huge hit with viewers).
Her favourite silhouettes range from vintage-inspired tea dresses that have a super flattering fit to polka dot or floral-printed midi dresses that, depending on your office, are appropriate for your work wardrobe - or for special occasions.
So, I have now joined the 7 million people who already follow Holly (including my mum) because, as it turns out, she has already worn many of the best dresses out there. And, as I'm a benevolent sort of person (and it is my job) I've compiled an edit of the best below. Buy them – before my mum does.
SHOP: Where To Buy Holly Willoughby's Best Dresses
SHOP: All Of Holly Willoughby's Dresses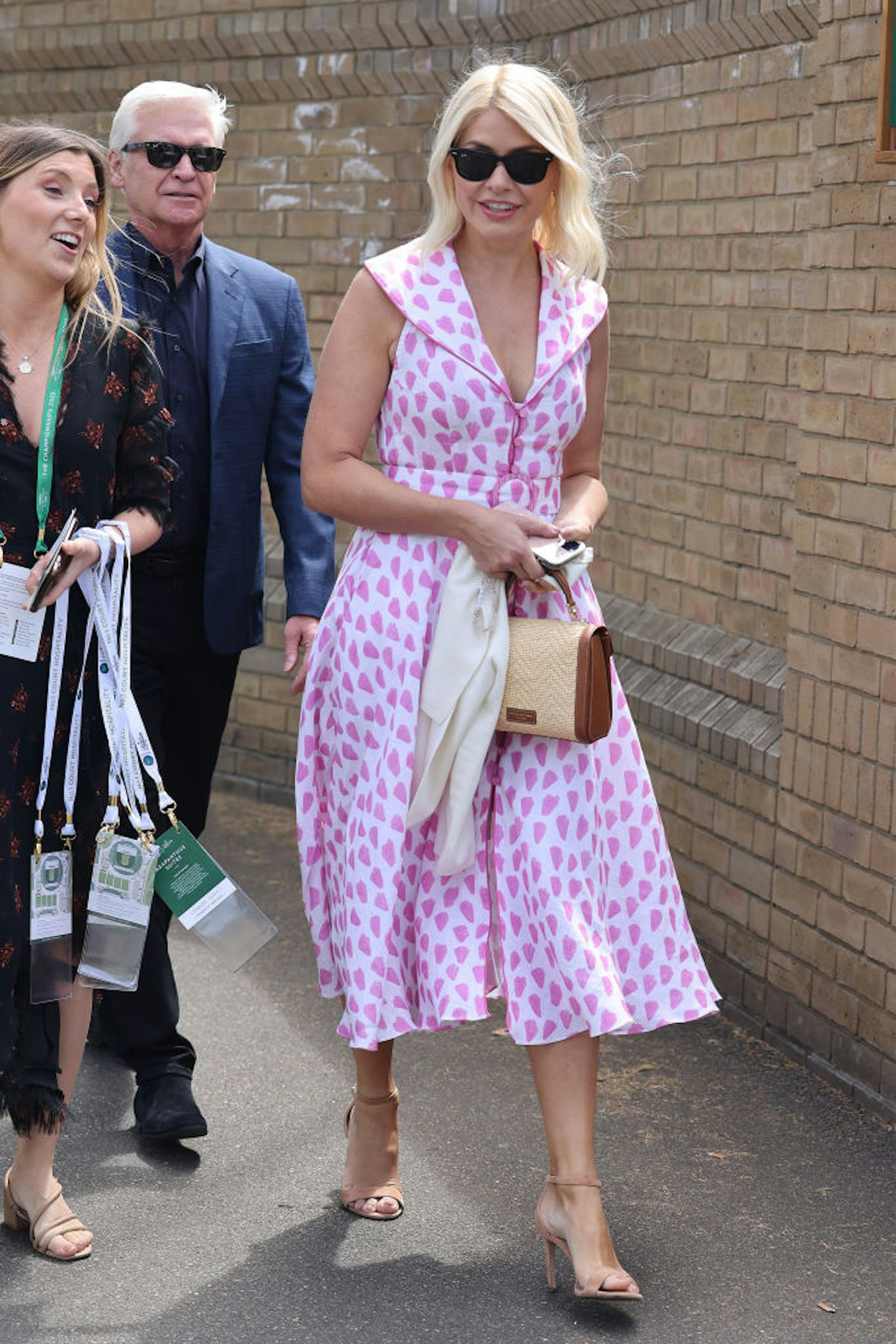 1 of 24
Gül Hürgel, Marilyn Dress, £655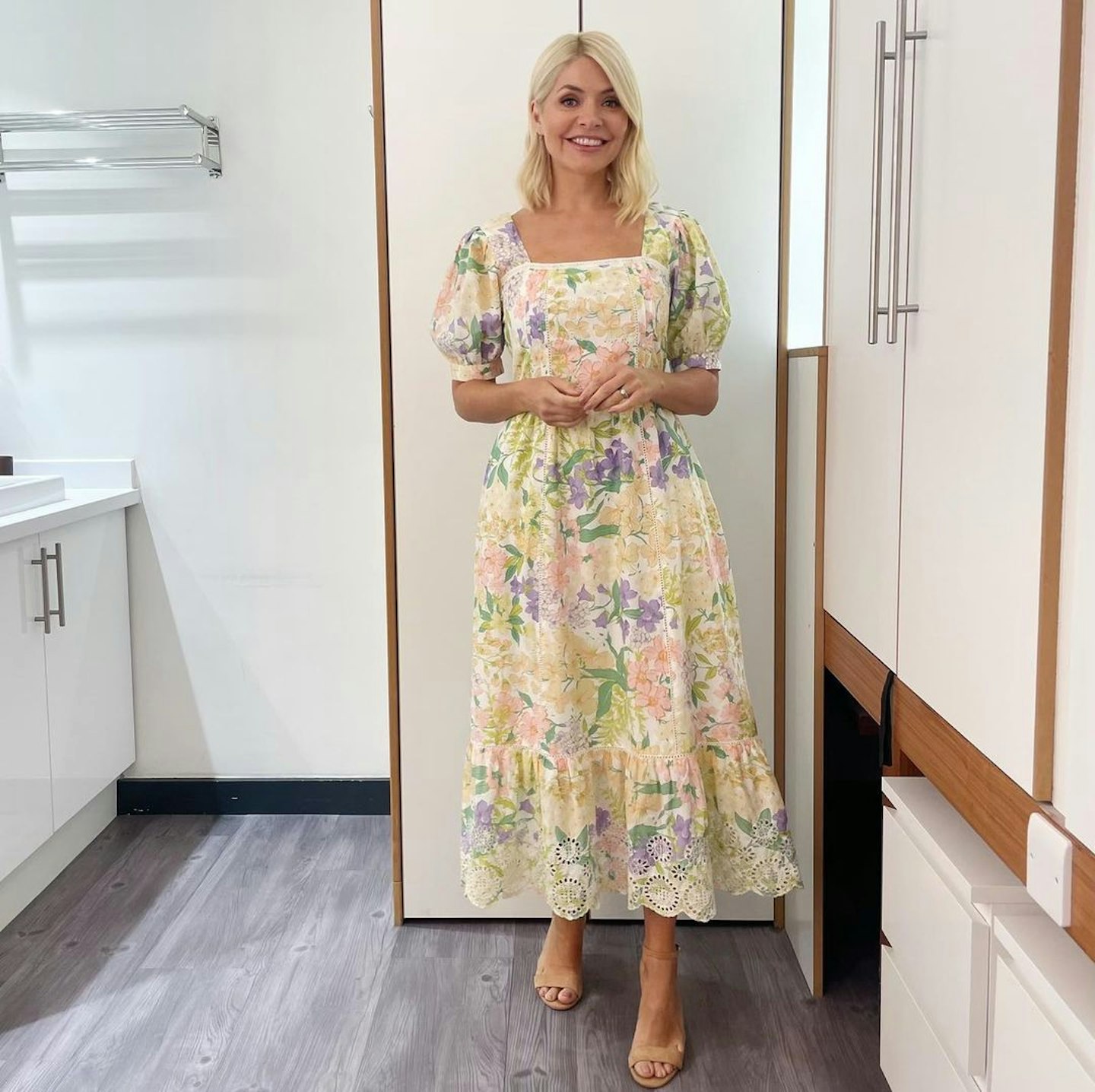 2 of 24
Nobody's Child, Selena Midi Dress, £75
3 of 24
LK Bennett, Roisin Mint Daisy Print Frill Collar Silk Dress, £329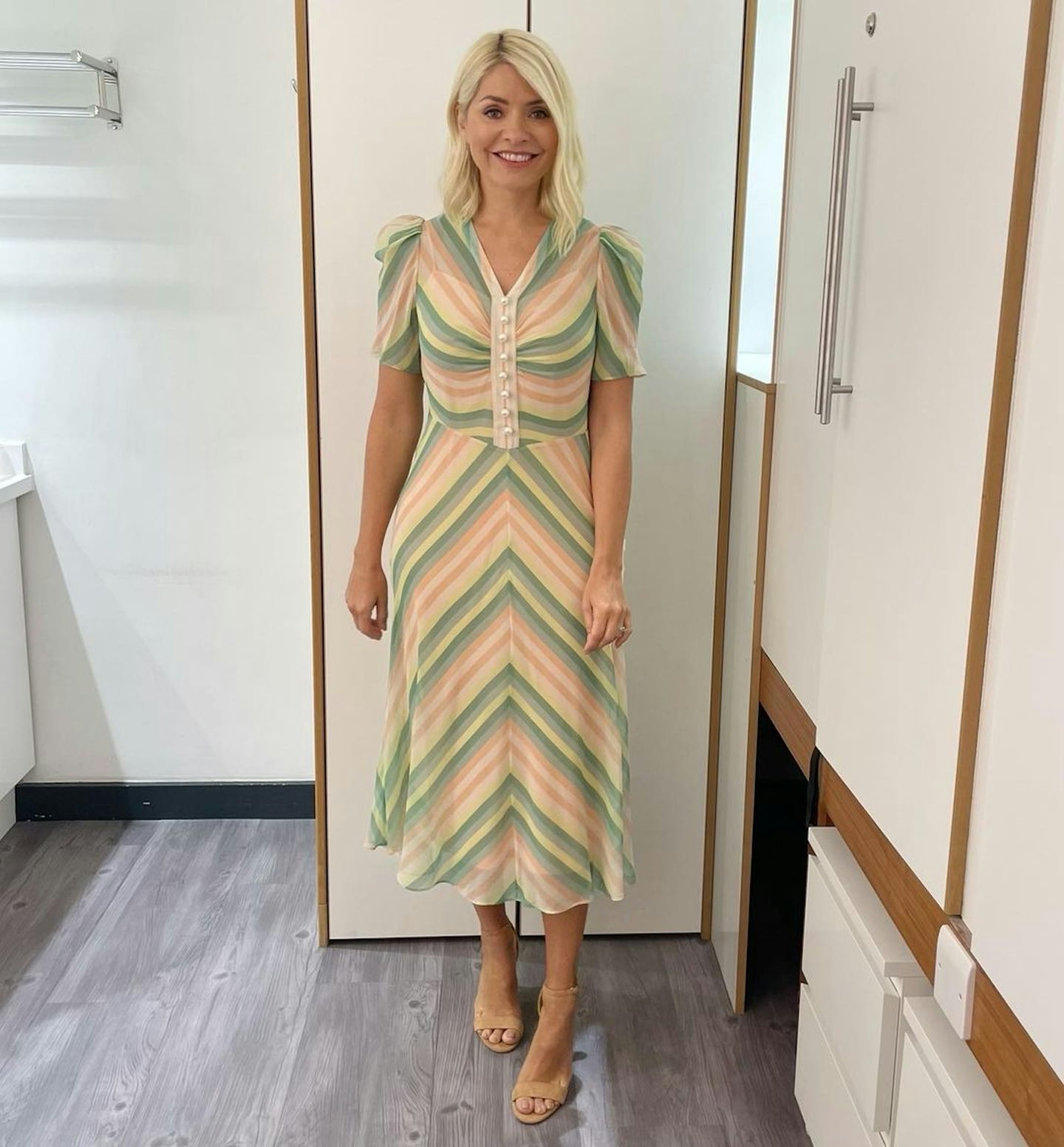 4 of 24
LK Bennett, Holzer Candy Stripe Silk Midi Dress, £399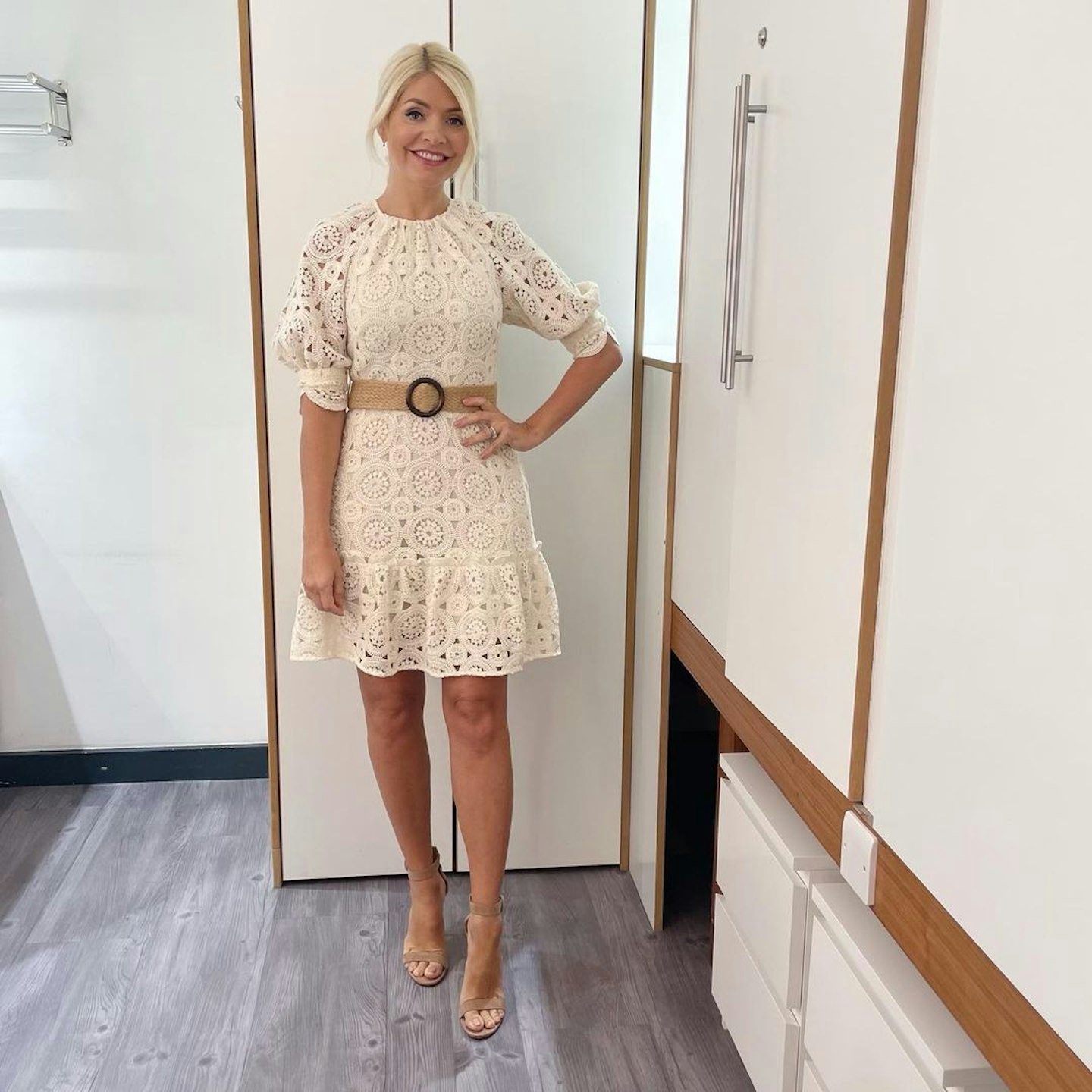 5 of 24
Ted Baker, Lace Cut Out Mini Dress With Woven Belt, £250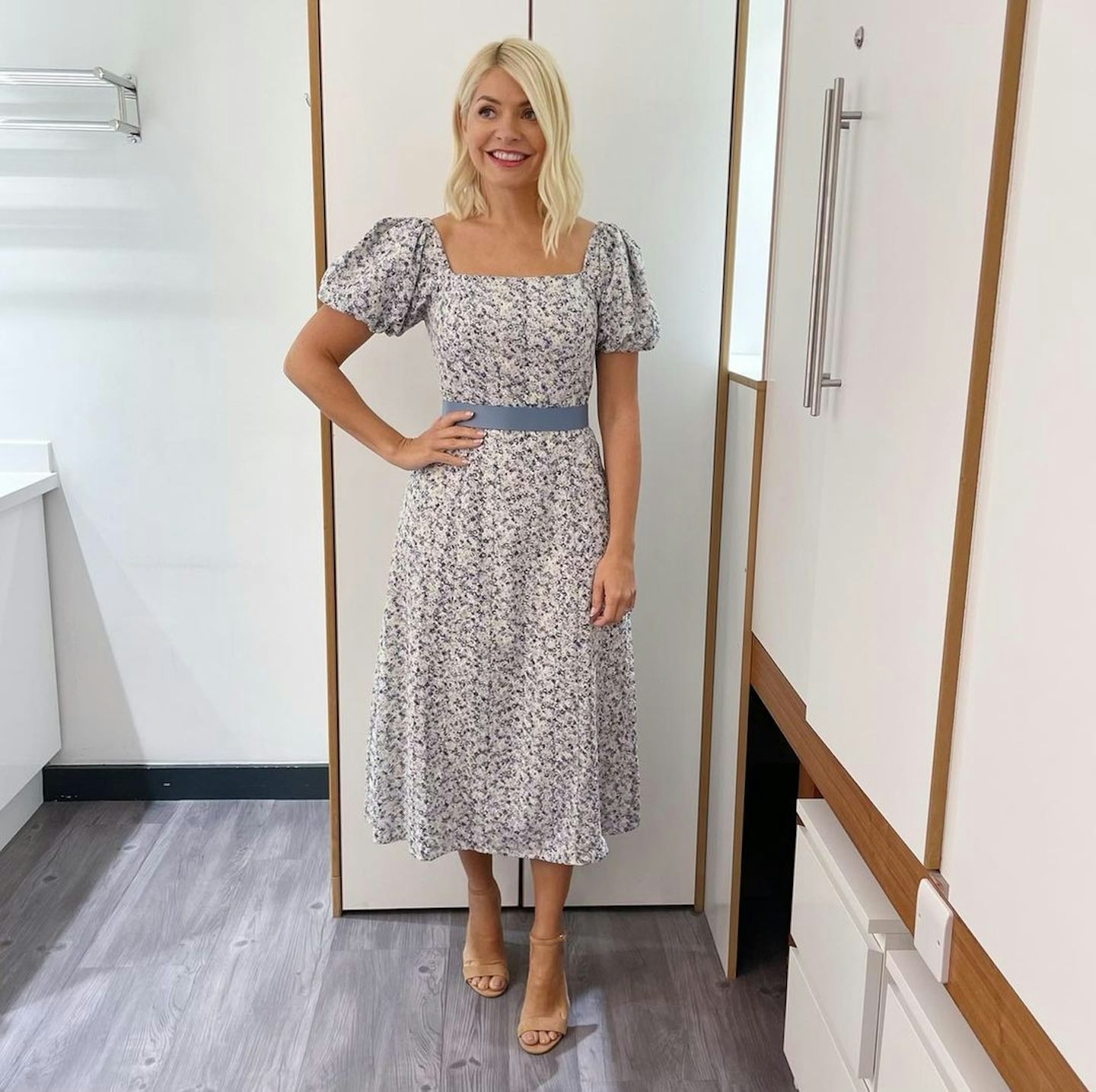 6 of 24
Oasis, Ditsy Printed Blue Broderie Midi dress, WAS £79 NOW £55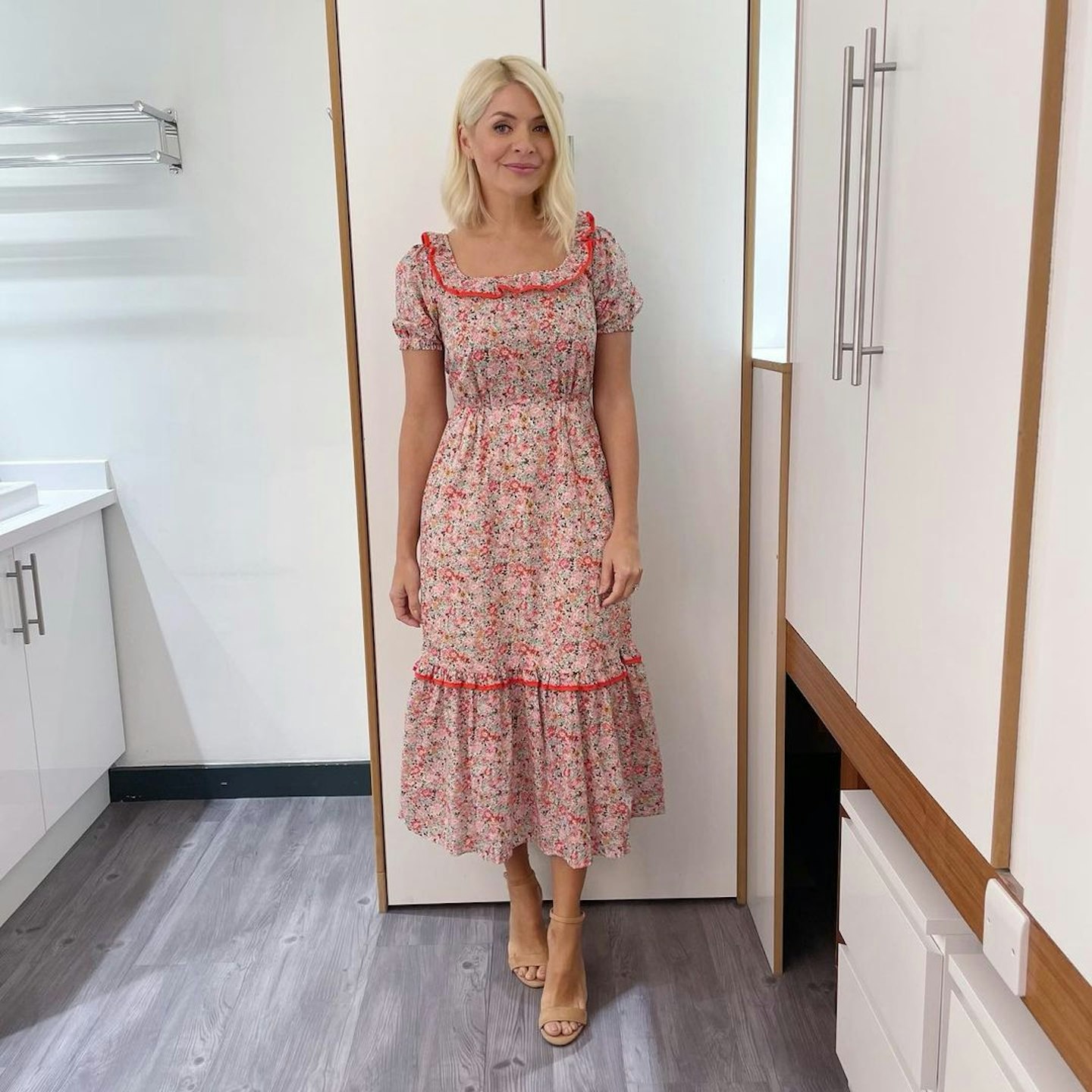 7 of 24
Albaray, Dotty Daisy Frill Neck Midi Dress, £89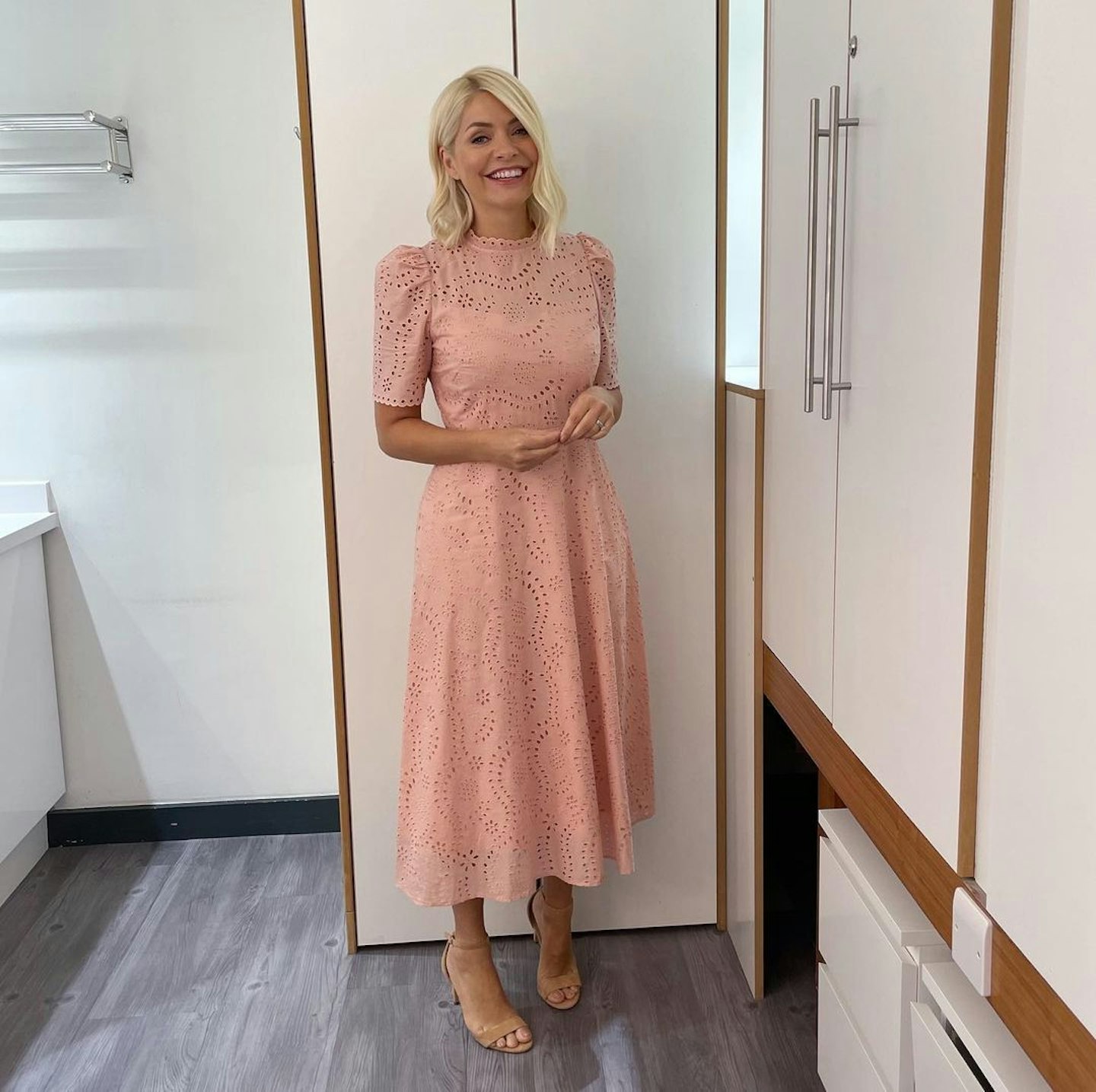 8 of 24
LK Bennett, Honor Pink Cotton Broderie Anglaise Dress, £359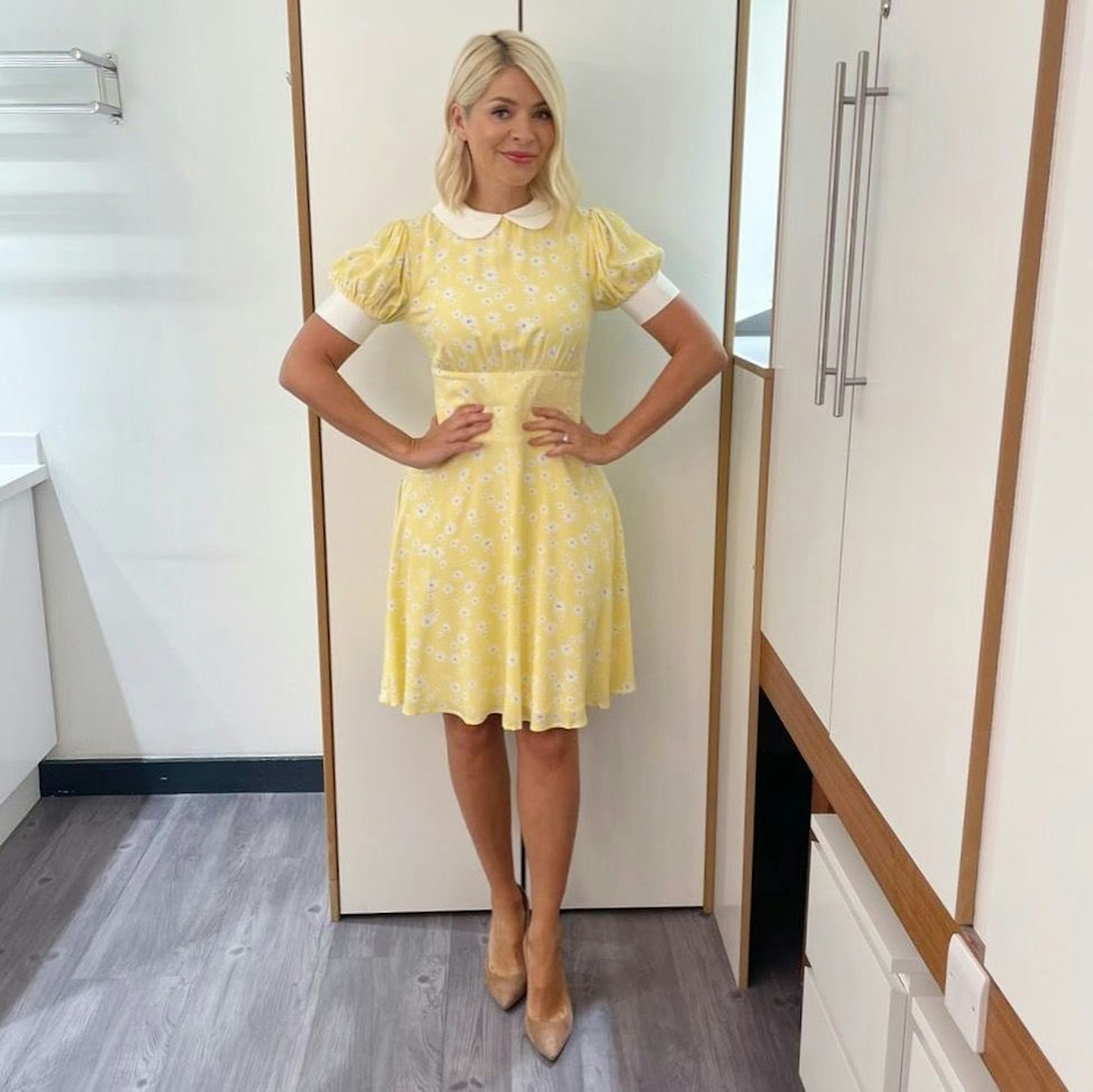 9 of 24
Gaala, Meline Dress, £180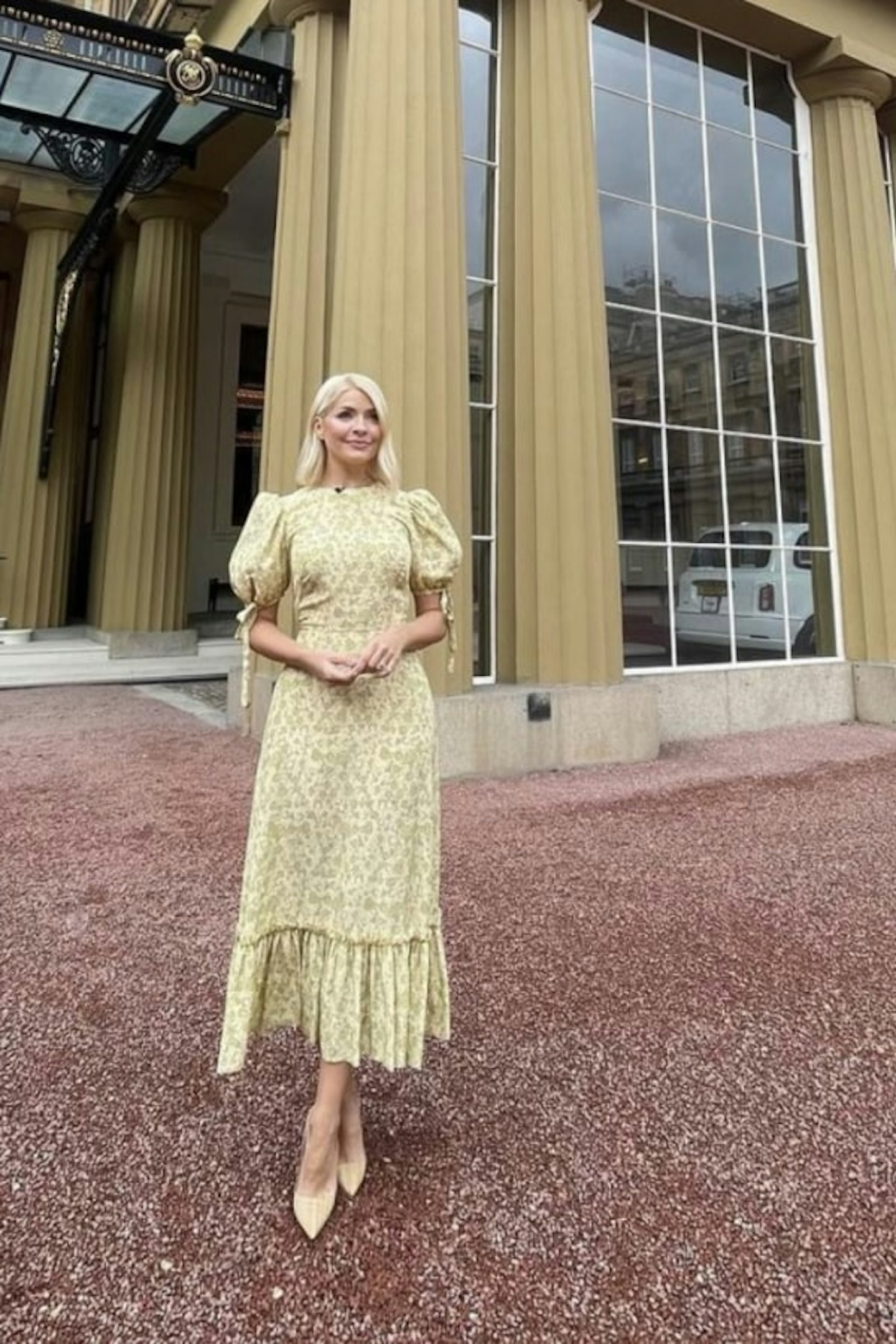 10 of 24
The Vampire's Wife, available to Rent at Hurr from £143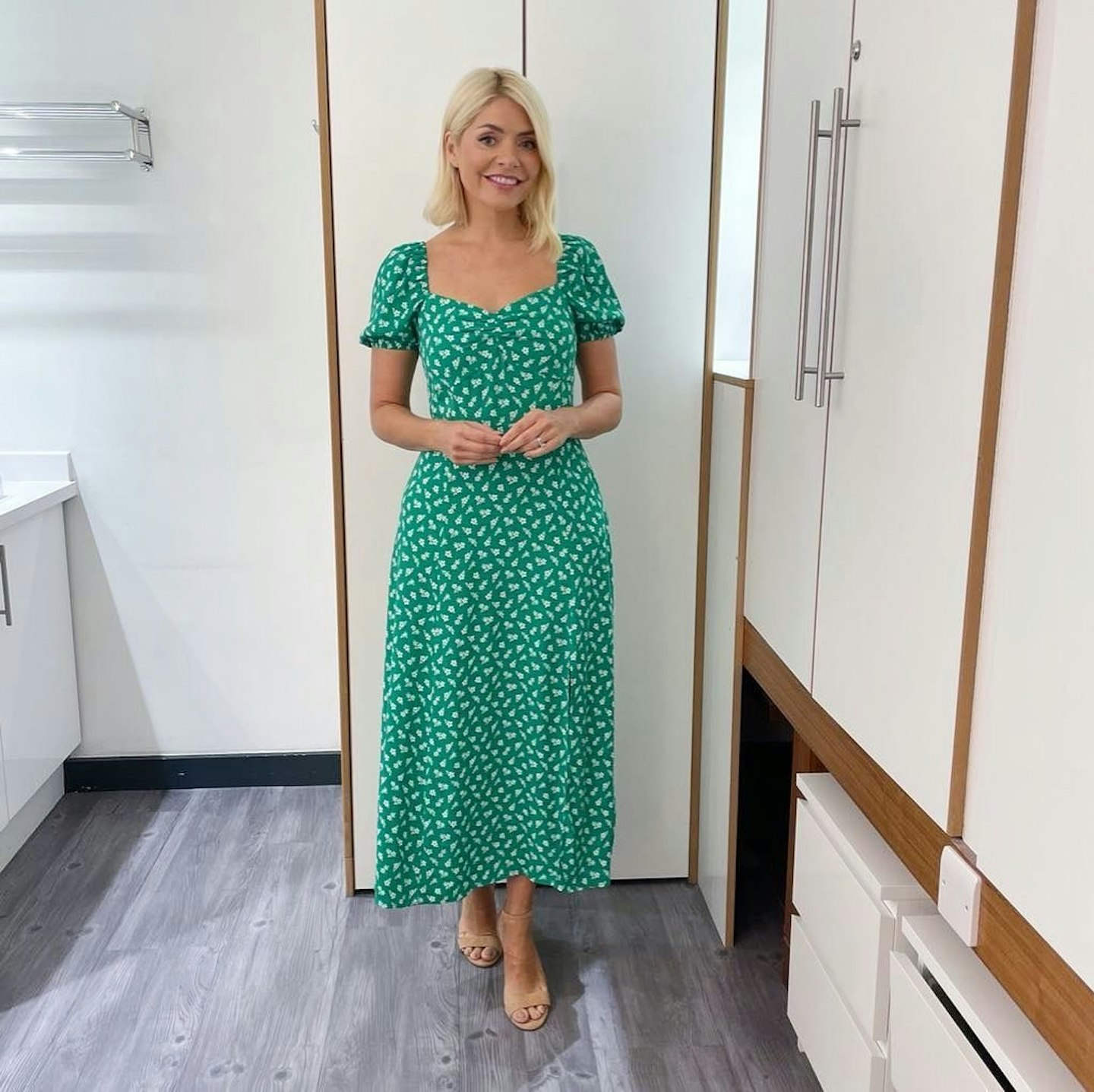 11 of 24
& Other Stories, Flowy Puff Sleeve Midi Dress, £85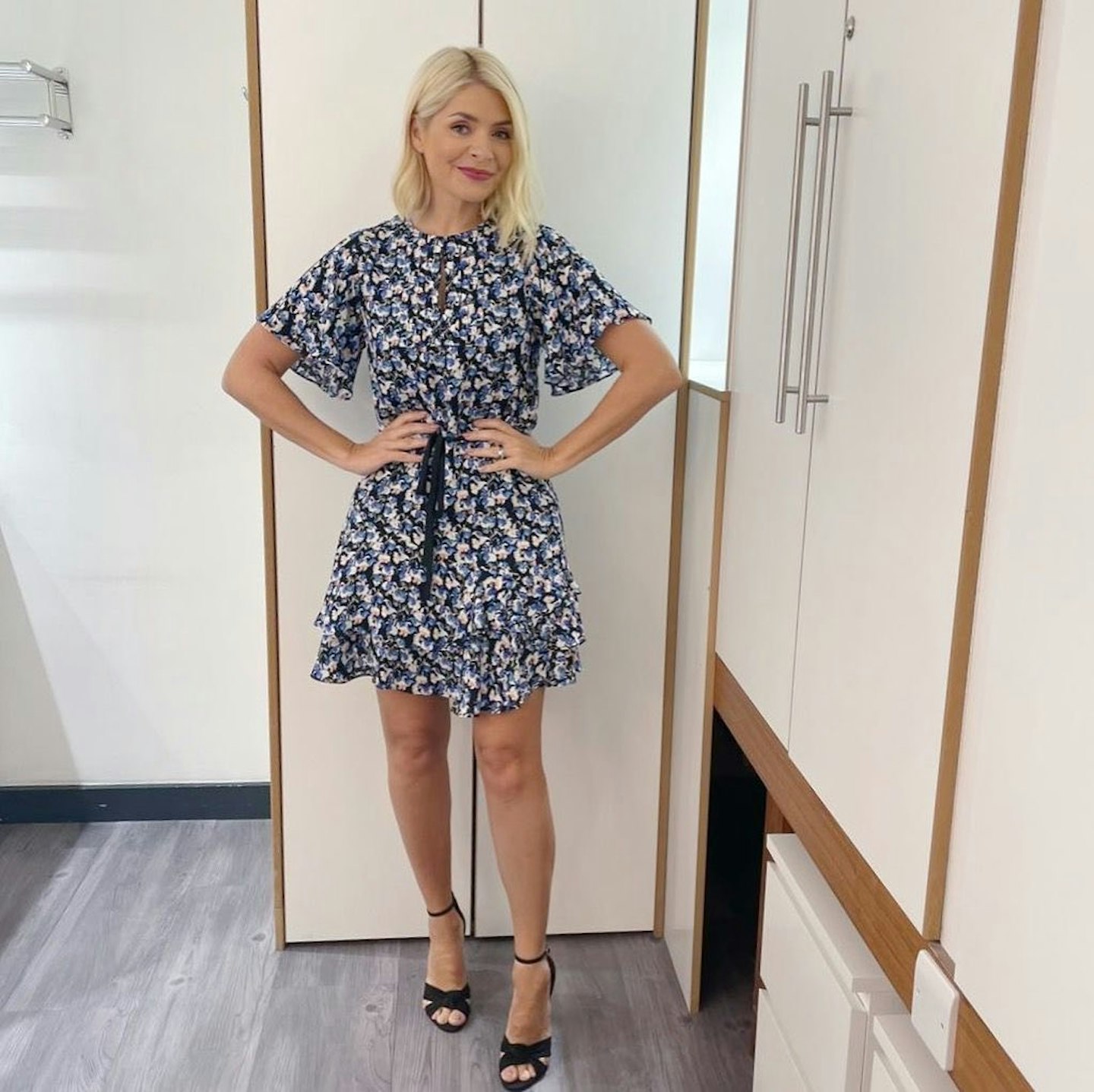 12 of 24
Reiss, Lulu Ditsy Print Flippy Dress, £188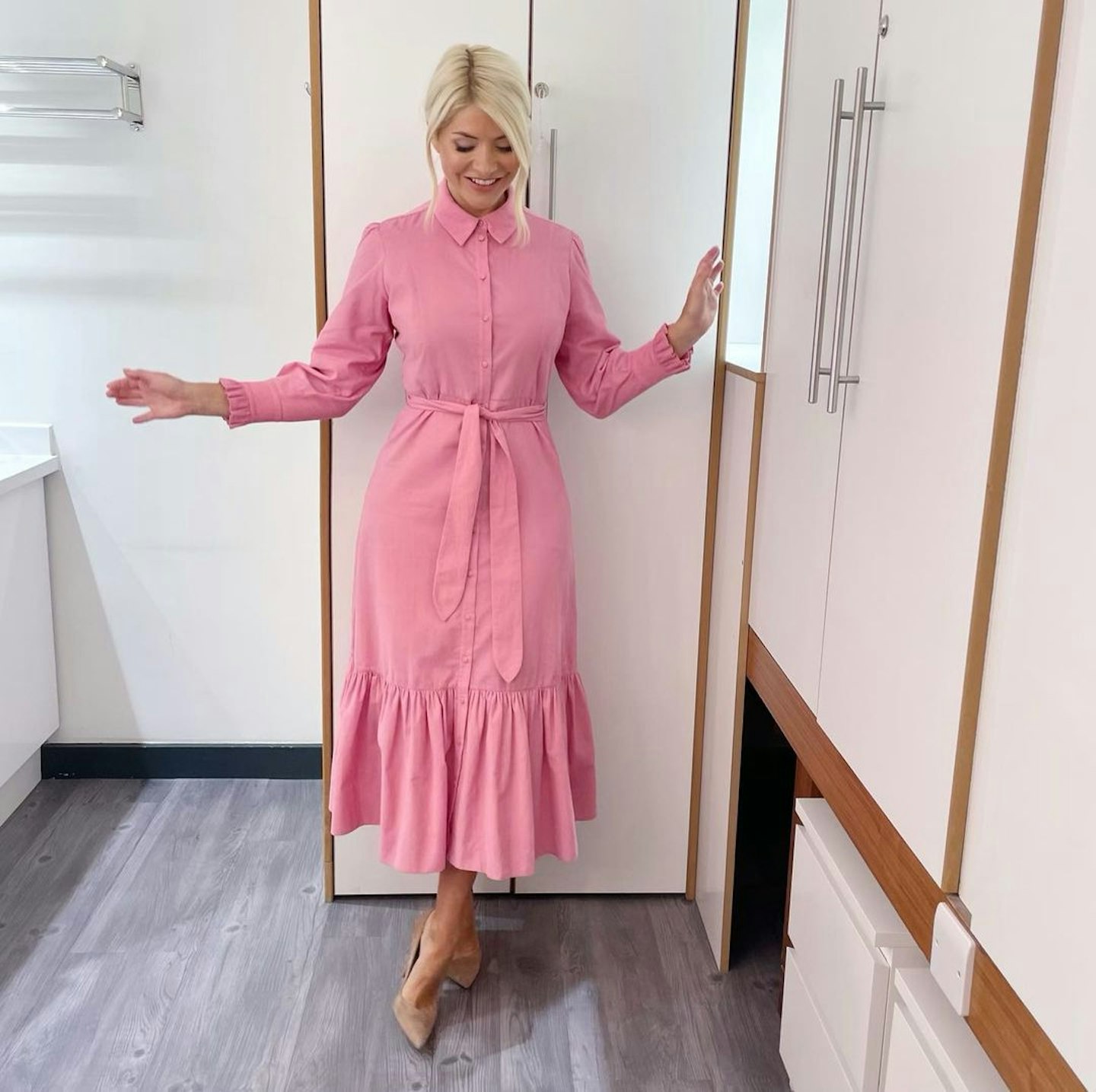 13 of 24
Beulah London, Nalini Corduroy Midi Dress, £320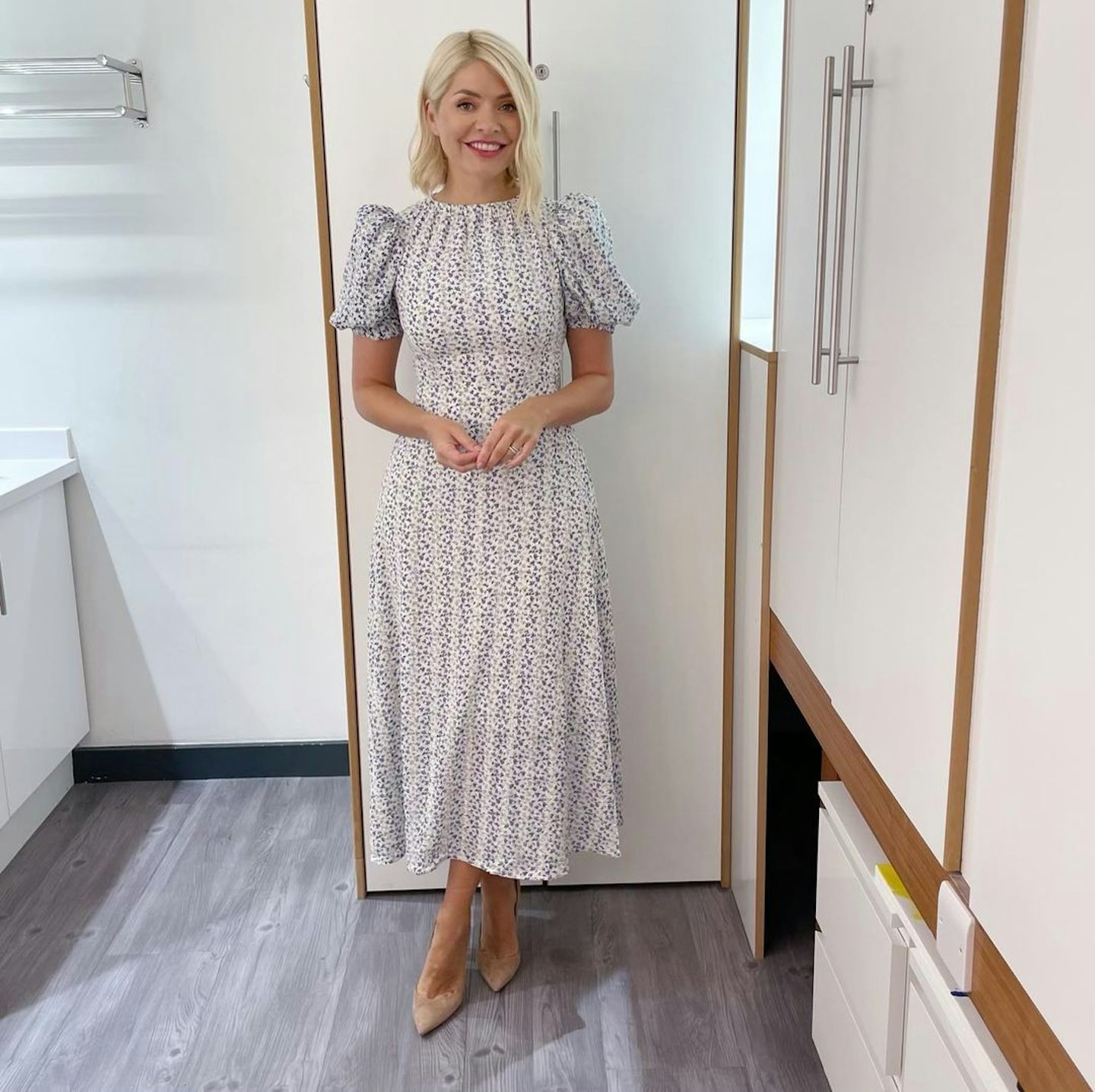 14 of 24
Anne Louise Boutique, The Windsor Dress, £157
15 of 24
LK Bennett, Haskell Yellow Daisy Print Lace Collar Silk Shirt Dress, £329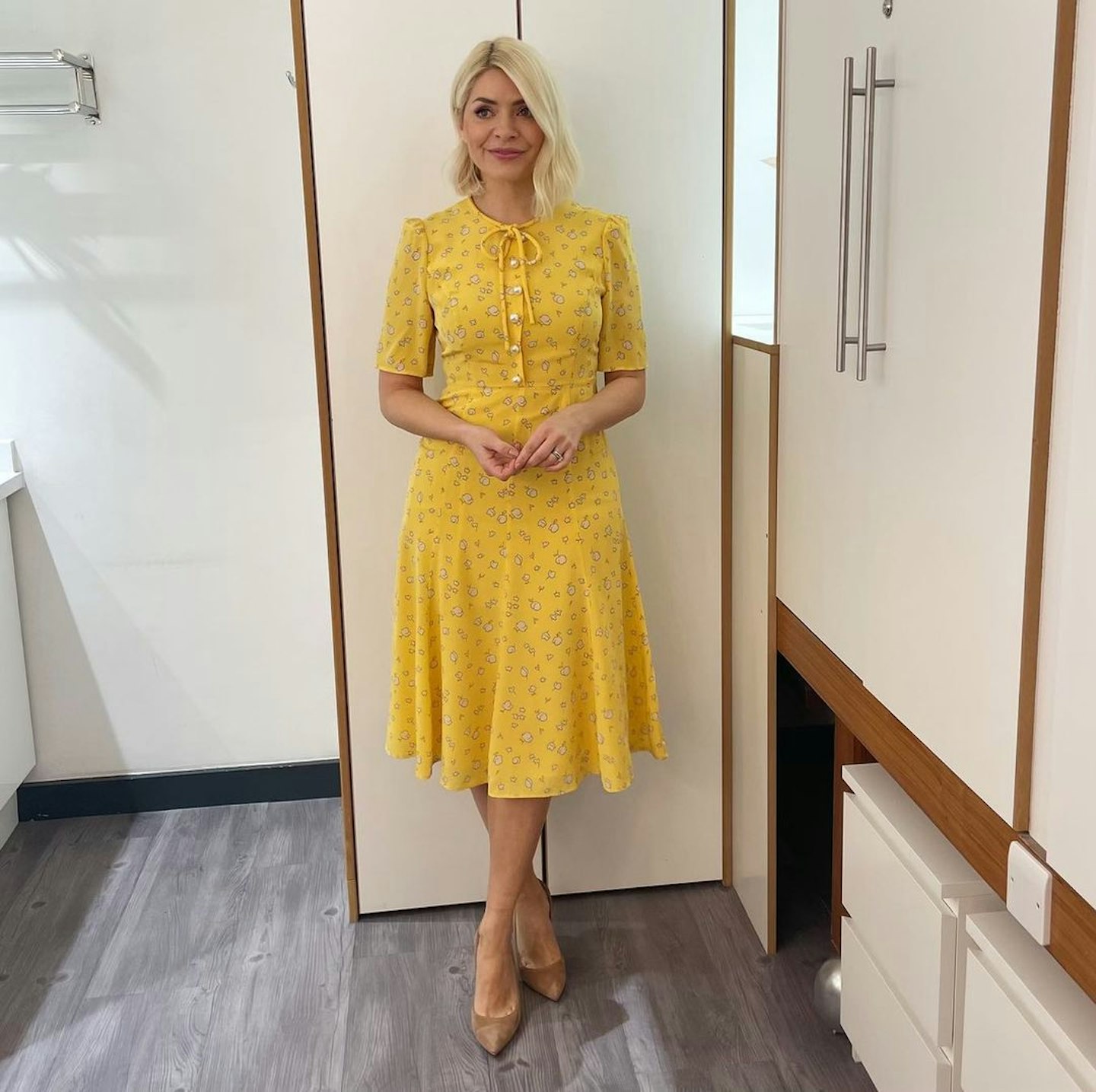 16 of 24
LK Bennett, Montana Yellow Naive Floral Print Silk Tea Dress, £329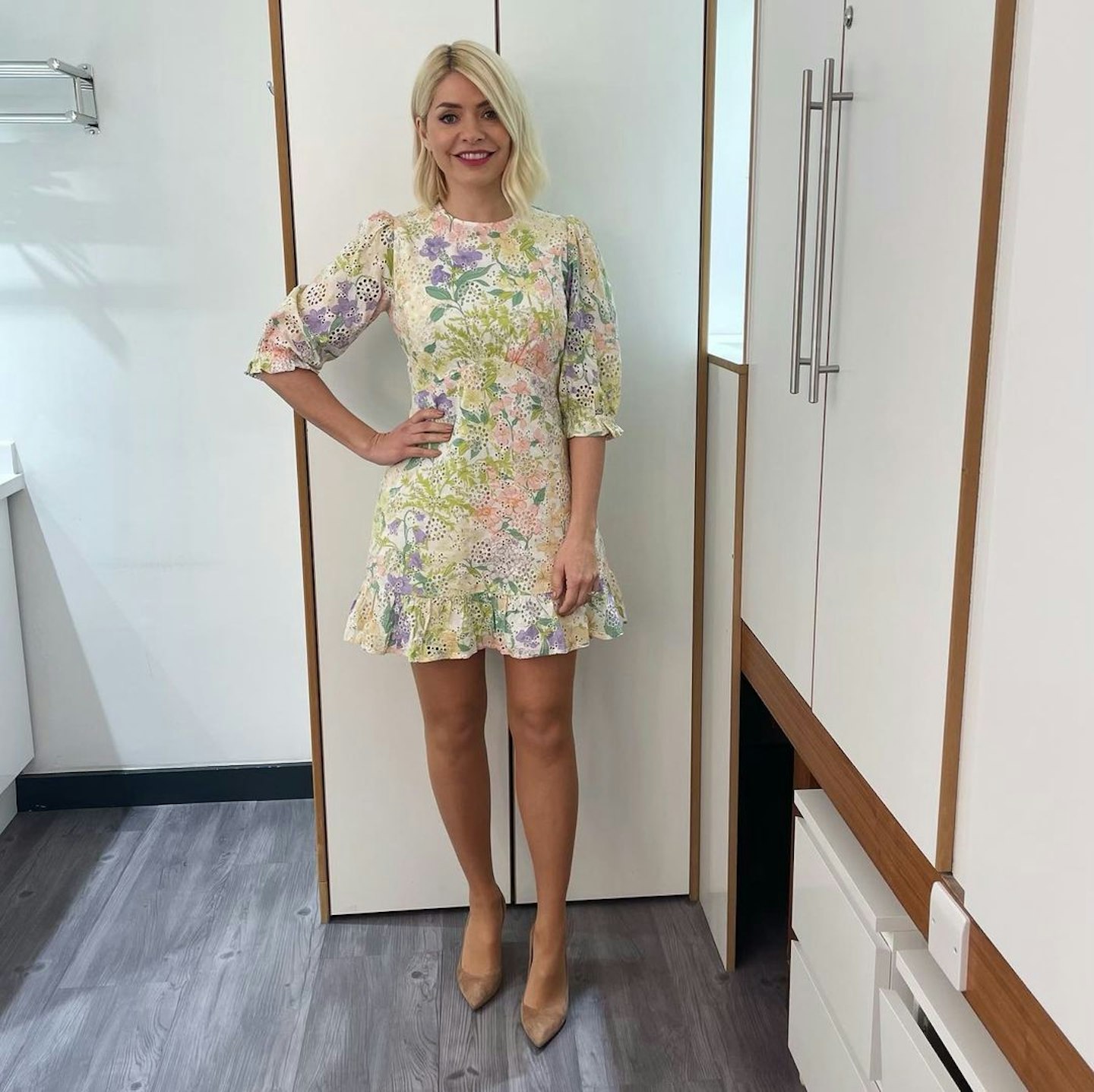 17 of 24
Nobody's Child, Serena Mini Dress, £65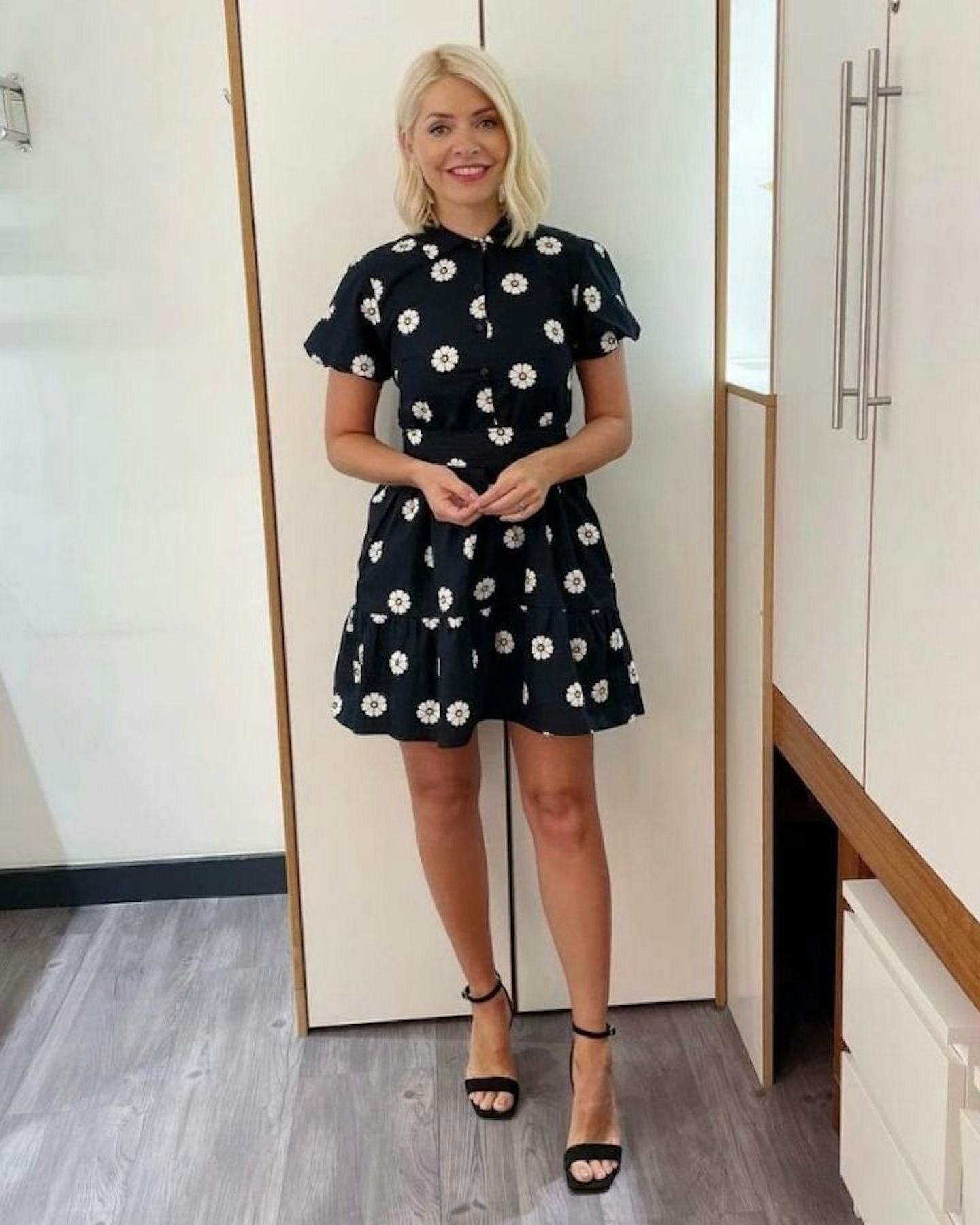 18 of 24
Winona Mini Dress in Graphic Daisy with BCI Cotton, £65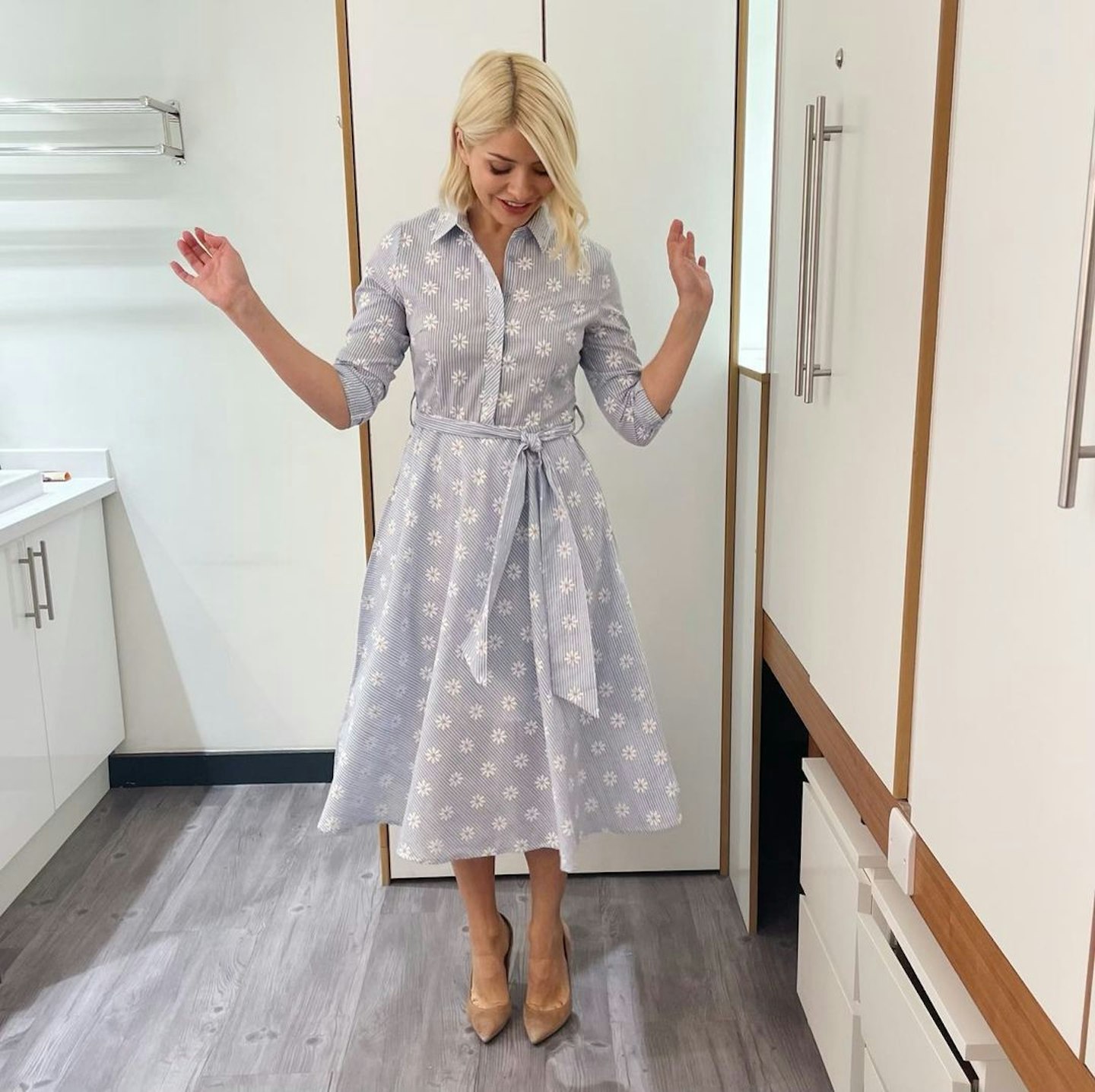 19 of 24
Joe Brown, The Maybelle Shirt Dress, £60
20 of 24
Needle & Thread, Aurora Ballerina Dress, £460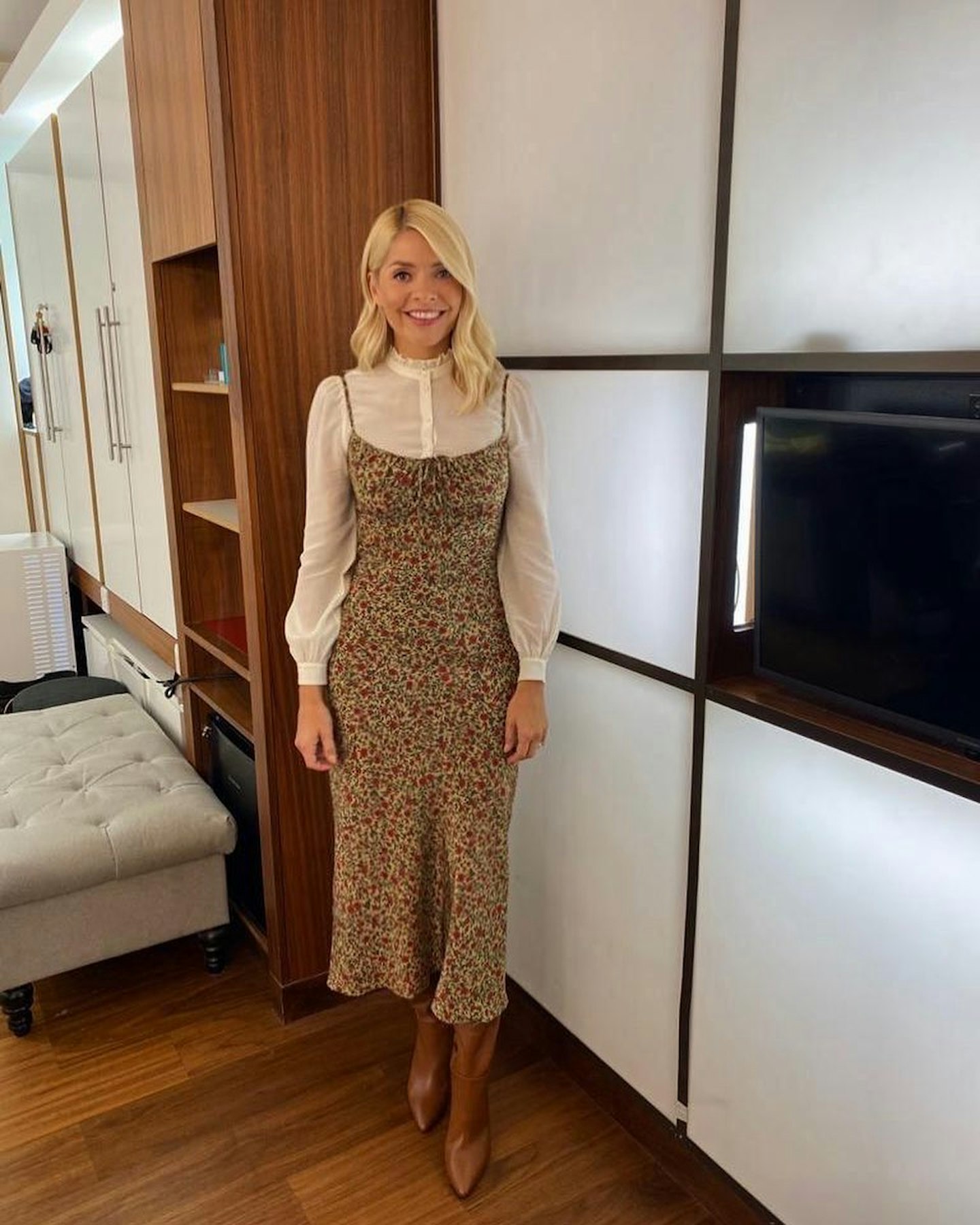 21 of 24
Realisation Par, The Alba, £235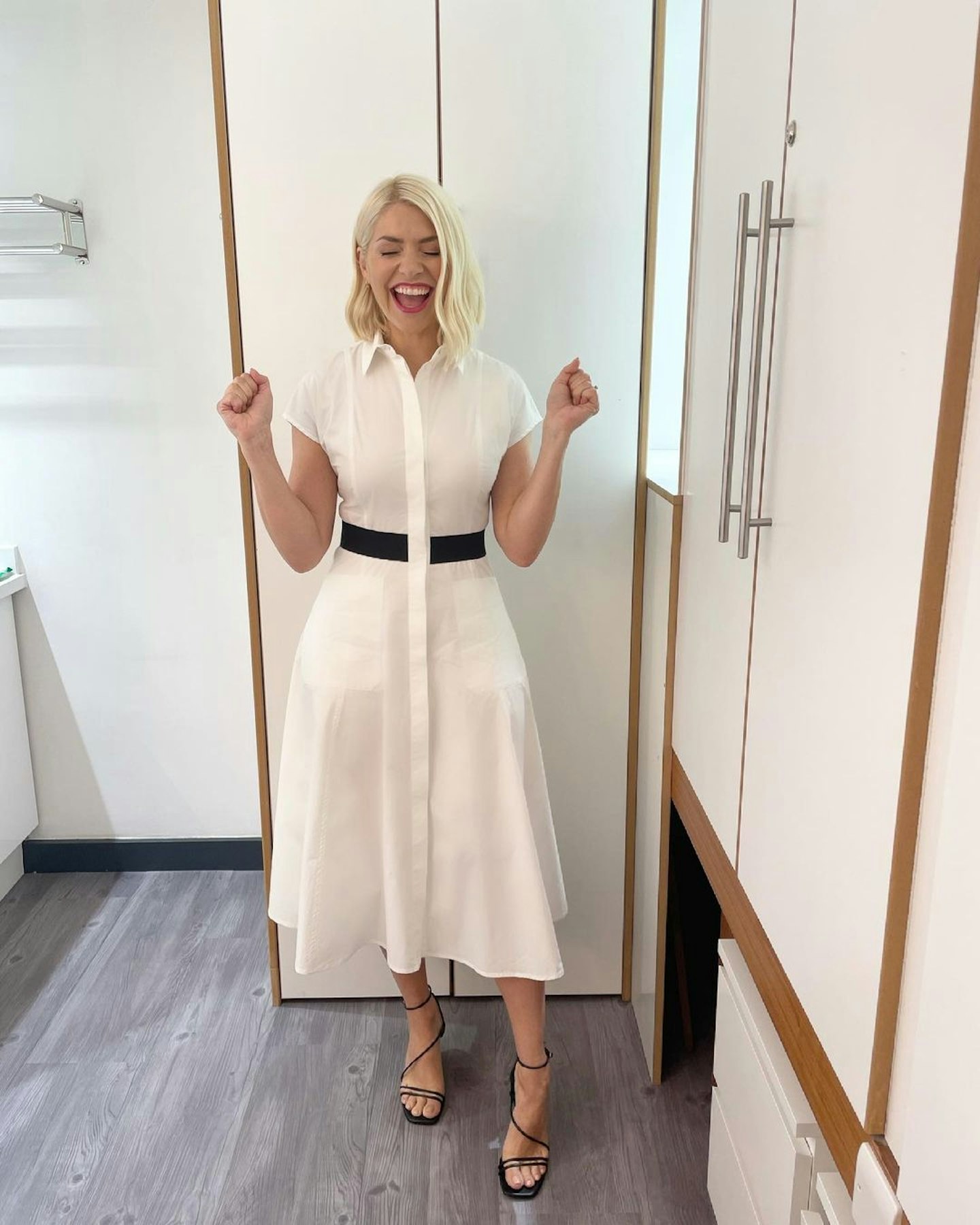 22 of 24
Dai, Happiness Is A Shirt Dress White, £275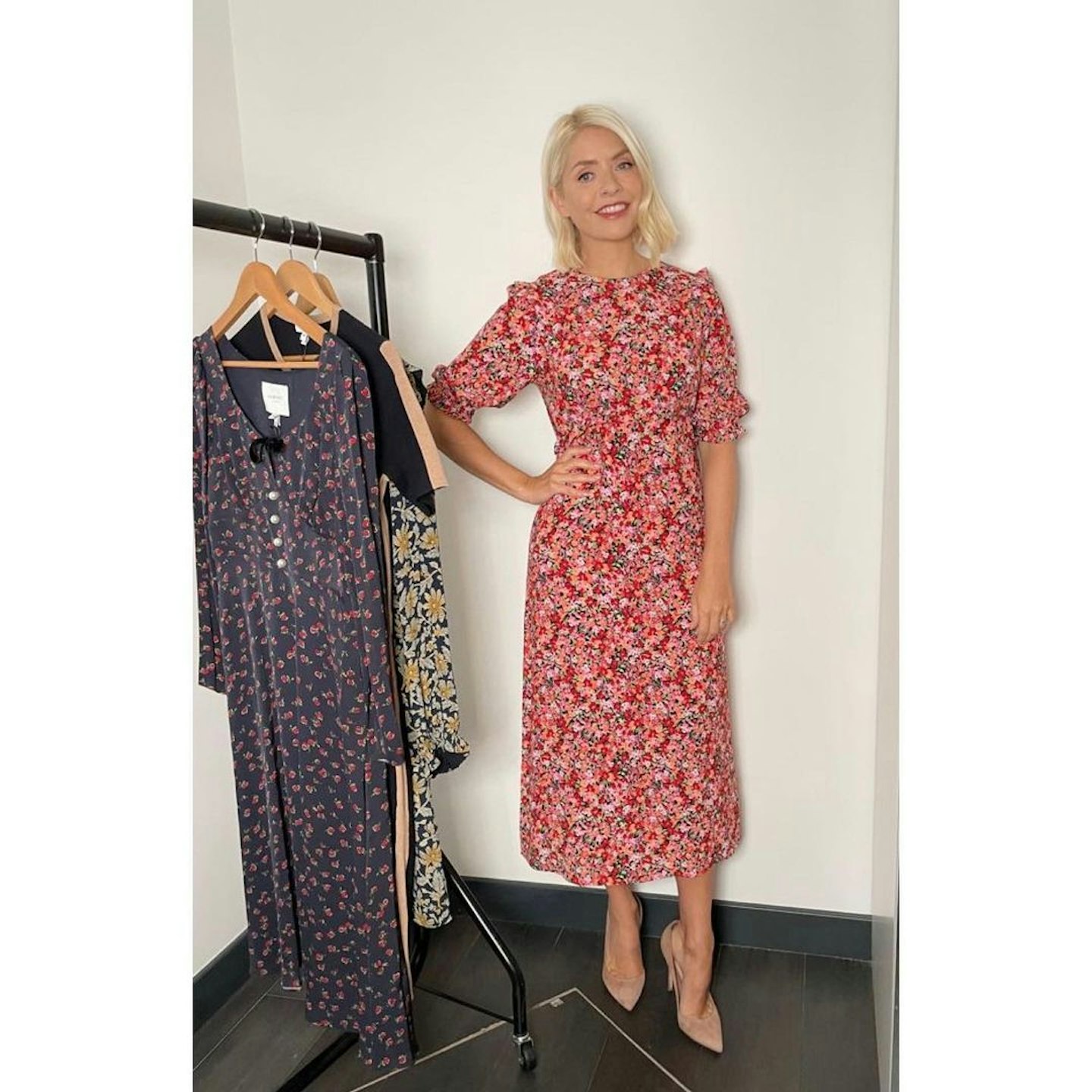 23 of 24
Nobody's Child, Felicia Midi Dress, WAS £45 NOW £27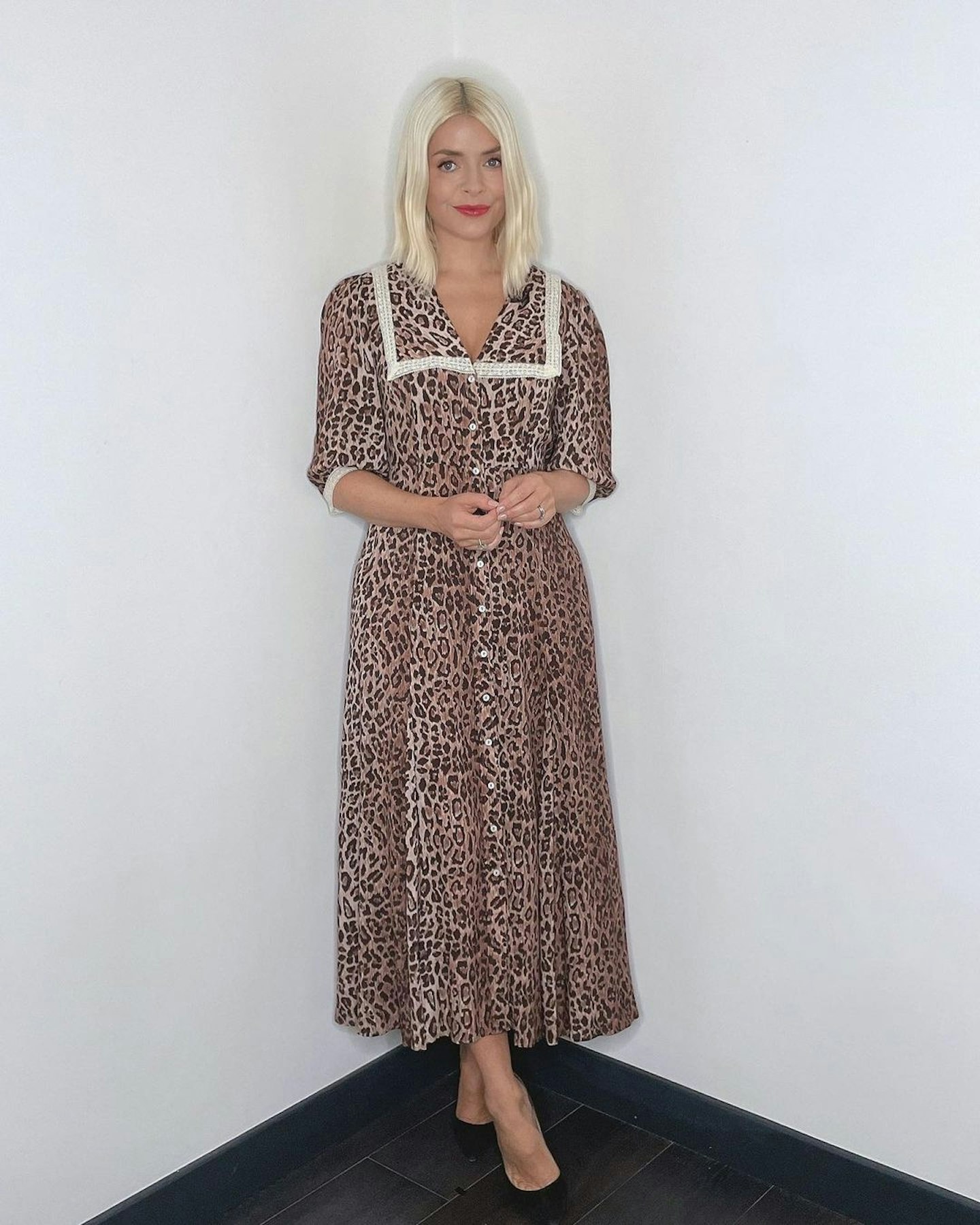 24 of 24
Rixo, Ellen Collared Shirt Dress With Lace Trim, £285
READ MORE: 5 Easy Ways To Make Your Favourite Summer Dress Work For Autumn
READ MORE: M&S x Ghost Is Back: Shop The Holly Willoughby And Kate Middleton-Approved Collection While You Still Can