If you've been paying the slightest bit of attention this year, you'll know that when it comes to fashion trends, everyone's been largely banging on about quiet luxury. Oh sure, we've enjoyed poring over 2023's sculptural silhouettes, sumptuous textures and endless celebrities wearing The Row but let me tell you this: not even fashion is immune to the pull of party season. And that's why you can ditch your gloriously understated tote bag (for now) in favour of something altogether more fun: an embellished bag.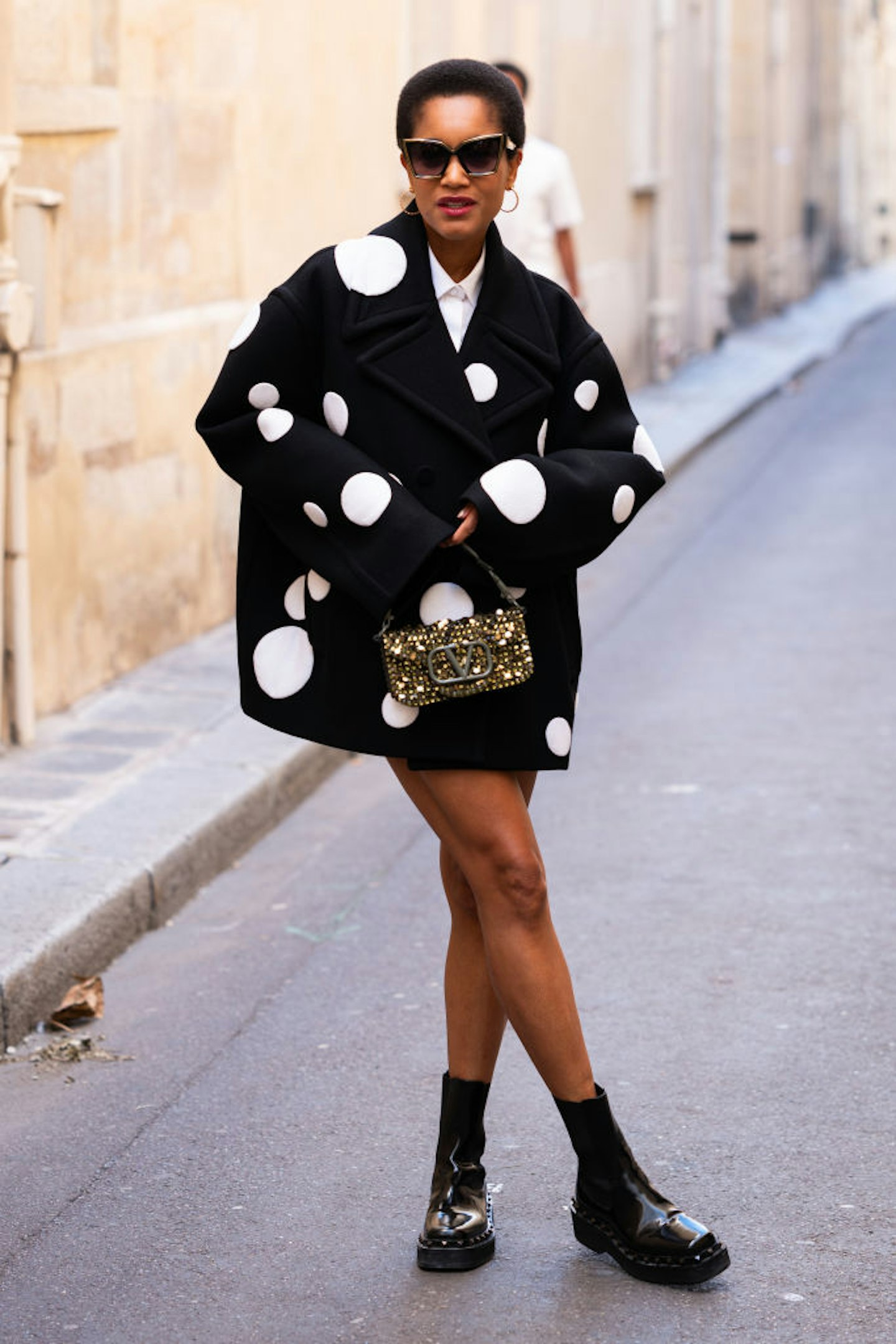 You must have seen this coming, embellished bags are everywhere. Crystal-studded, made of sequins, decorated in rhinestones – as long as it's sparkly, it's invited to the party. There's something rather funny about this bag's current dominance after months of being told that, to truly be fashionable right now you must be quieter: quieter in colour, silhouette and much quieter in ostentatious displays of wealth. And yet, in the run-up to Christmas, clearly nobody is exempt from vaguely losing their mind as they start grappling for glitter.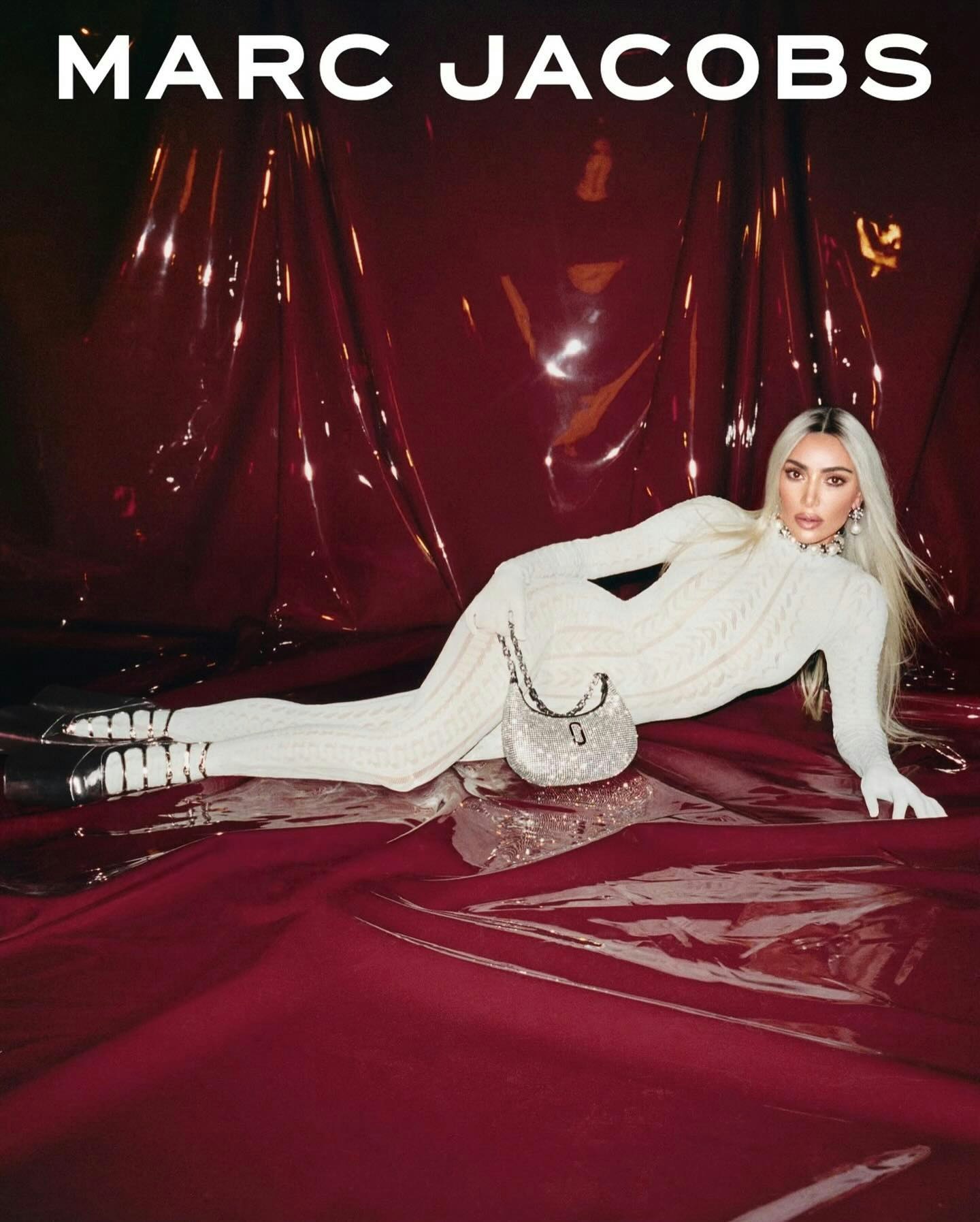 Proof we're all crystal crazy? SKIMS' recent partnership with Swarovski– a collection of embellished shapewear and body-contouring jewellery – which sold out in hours, if not minutes when it launched. Then there's Emma Corrin dressed in Miu Miu's finest sparkles for the brand's Holiday Campaign and Kim Kardashian (again!) drenched in crystals for Marc Jacobs Resort 2023.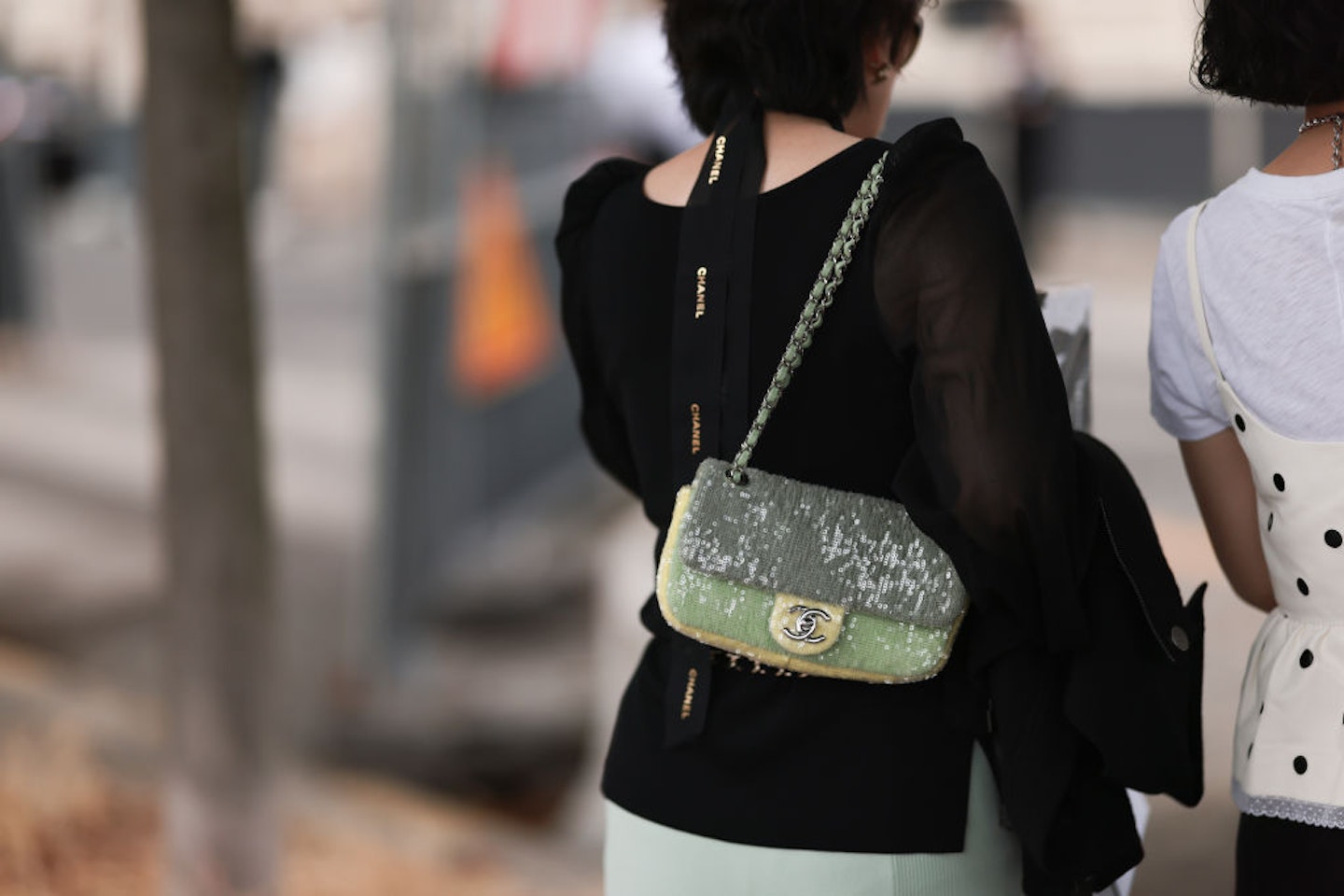 And then there's the prevalence of these embellished bags, winking at us all through shop windows (and our screens). From celebrity-endorsed JW Pei's incredibly pleasing (and entirely impractical) mini bag to COS' coveted oversized clutch, there's a whole world of glistening accessories out there just waiting for you to carry them around.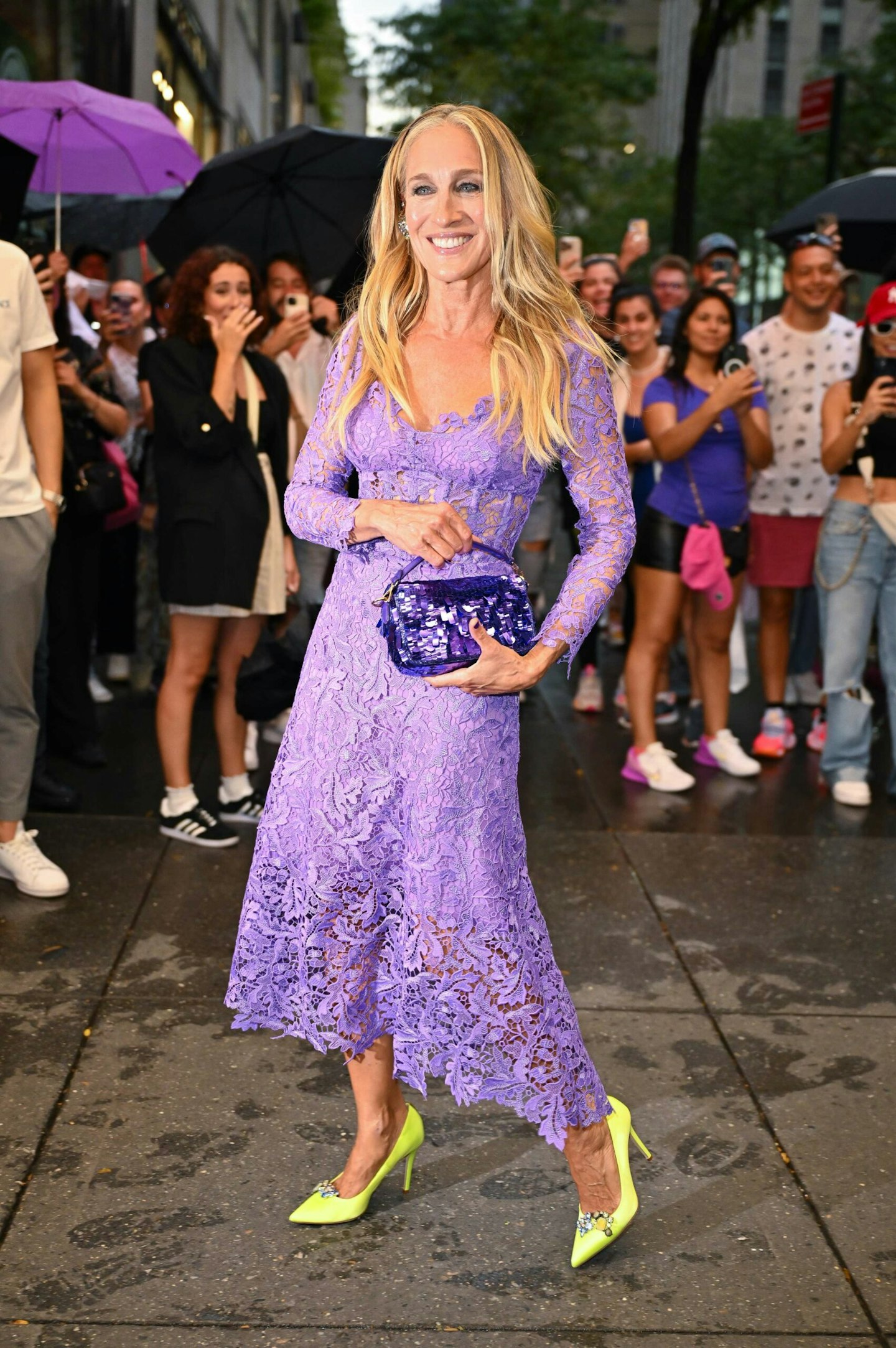 Of course, glitter is to Christmas what florals are to spring – need I even write it? – but that doesn't mean these bags aren't exciting. From Fendi's high-shine Baguette (hi, SJP!) to Bottega's jaw-dropping Jodie, you don't have to be a magpie to recognise the mood-boosting benefits of these twinkly treasures.
So, whatever your budget, whatever your plans, one of these embellished bags is the +1 you need this season. And unlike most dates, they come with a lot less baggage.
SHOP: The Best Embellished Bags
Description
For those who are in need of a party bag with space for more than just a lipstick, this is the
Description
Searches for Cult Gaia's 90s-inspired shoulder bag have increased massively in the last couple of
Description
The most genius thing about Stone & Mason's bags? Each comes with its own survival kit, which are
Description
If you ever needed encouragement to travel lightly, this is it. The brand, which only uses vegan
Description
If you thought clutch bags just reminded you of naff accessories you used to take out in the
Description
This also features a longer strap if you wanted to wear it as a cross-body bag to keep your arms
Description
When I first saw this bag, I assumed it had a luxury price tag. But in fact, it's from Jigsaw, and
Description
This may be small but it's perfectly formed. It has interior pockets to keep things extra-safe,
Description
If you're looking for a more traditional clutch, this one from Reiss is one of the best I've seen.
Description
Few designers do accessories quite like Miu Miu. While this bag is certainly the perfect partner
Description
What's not to love about a rhinestone shoulder bag, quite frankly? This one has an adjustable
Description
The ultimate finishing touch to any party look – whether you're a pared-back dresser or an all-out
Description
A mini version of DeMellier's Tokyo bag, this satin bag is subtle enough in its sparkle that you
Description
Another glittery number from JW Pei, the Gabbi is the bag you've likely seen all over social media
Description
Well, a girl can dream. The price may be eye-watering but you could always rent this out to the
Description
This is so glitzy you could pair it with jeans and a T-shirt and still look like you're ready for
Description
Fendi's iconic Baguette is even more alluring when it's embroidered all over with sequins. This is