It's been autumn for more than a month, but thanks to a surprisingly warm start to the season, it's only now that it's really, well, autumn-ing. Tights are in. Iced coffees are out. And a sudden urge to walk through a crunchy bed of leaves wearing an appropriately stompy boot is overwhelming. In celebrity land, this pumpkin-spiced, warm-and-fuzzy feeling has produced a trend that sounds daunting but is actually quite doable in real life: conker brown leather.
This isn't as much of an autumn cosplay as it sounds. It's actually rather chic. At Paris Fashion Week, Laura Harrier paired a sheer pencil skirt with a leather coat the colour of maple syrup. Kendall Jenner also opted for leather outerwear with a double-breasted coat that, funnily enough, shined like a conker from Bottega Veneta. Sofia Richie's been shrugging a cognac bomber over a white summer dress to eke out what's left of bare-legs weather. Sharon Stone, meanwhile, wore leather separates in a delicious shade of all-butter fudge to sit front row at Tod's.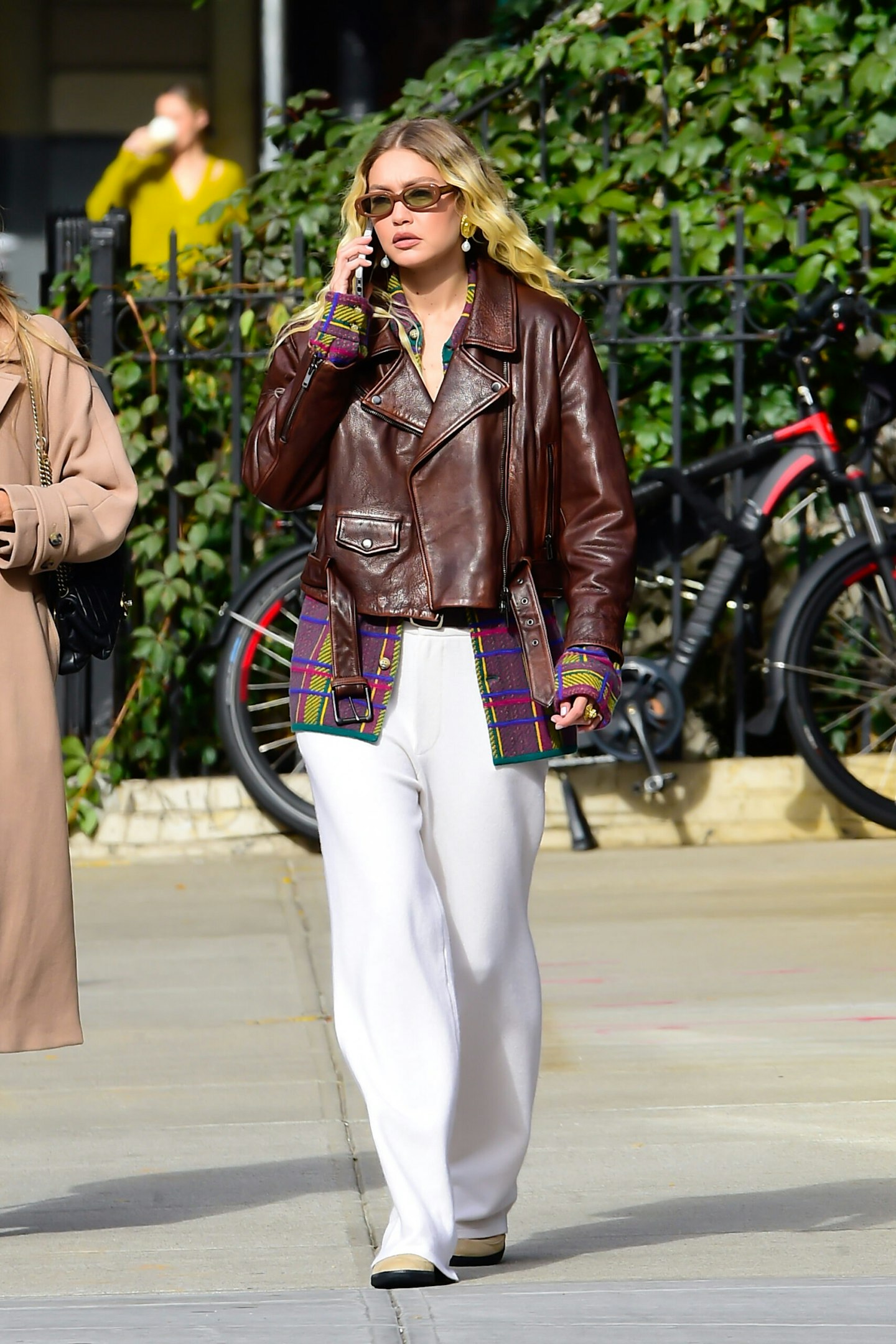 Until this season, black leather jackets have always had an edge over brown, simply because the shade looked sleeker as a blazer or a biker. But now the trending jackets have more of a vintage edge - like the oversized aviator style recently worn with white jeans by Gigi Hadid - brown is back in business. Hadid's was actually from Oslo-based Holzweiler (and is still available to shop, FYI). But for jackets that look like they've been lived in, second-hand is always a safe bet. Try resale platforms like Vinted, as well as vintage shops like Beyond Retro, Rokit and Chillie London.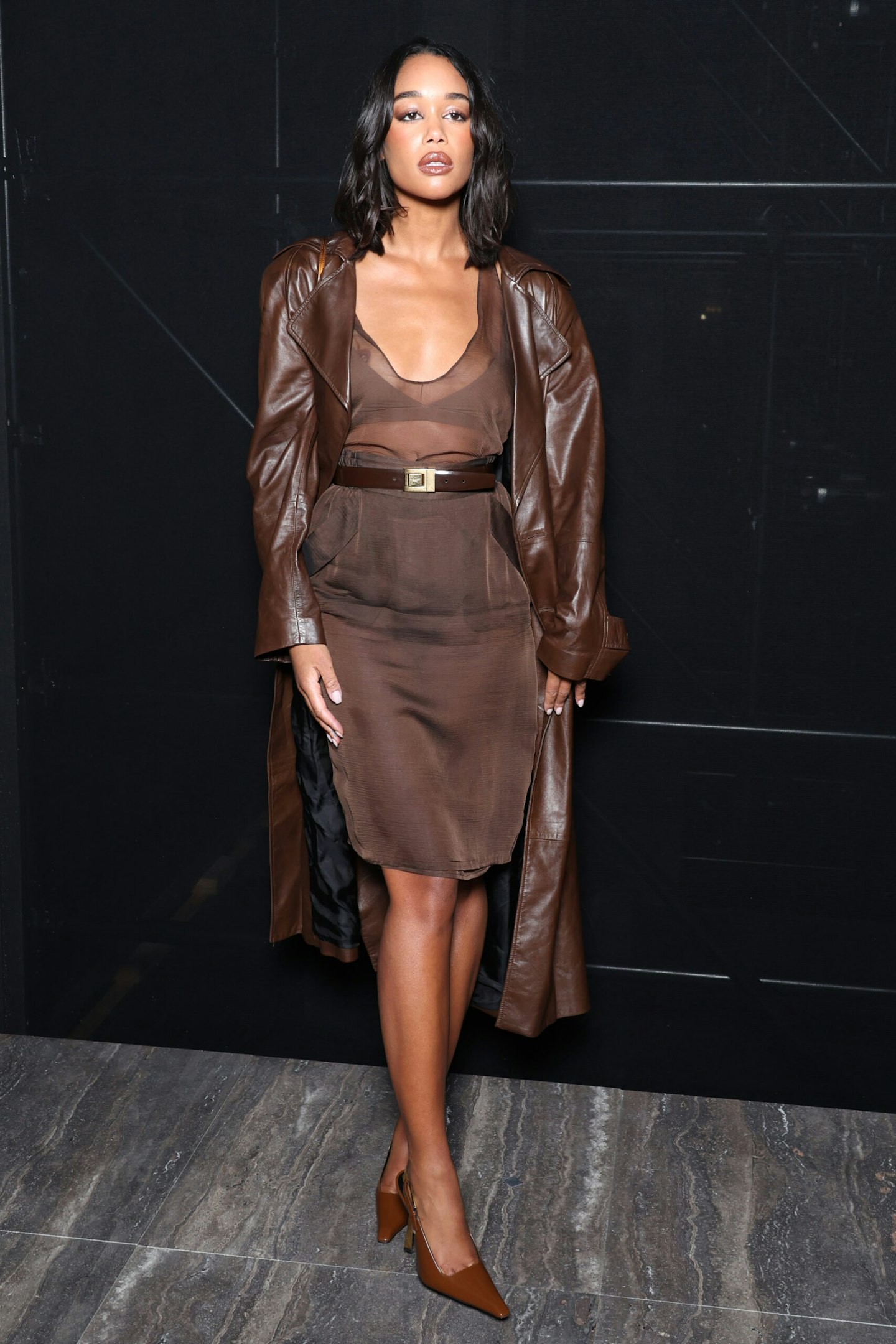 As real leather is expensive even on the high street, faux fabrications will be more realistic price-wise. (Having said that, Zara's new leather collection has conker brown coats for £349 and loose jogger-style trousers for £189 that are both perfectly cut and probably worth the investment.) You just have to pay attention to the fit and feel when it comes to faux. Whether it's a jacket or a pair of trousers, a relaxed shape will always look more expensive. EmRata recently wore faux-leather trousers that were a similar cut to straight-leg jeans: fitted on the thigh, looser on the leg. Skirts will also look much cooler as either a midi or a maxi with a slightly flaring silhouette as opposed to pencil. A brown leather handbag is also an easy way to dip your toe into the trend (Massimo Dutti has chic styles under £100).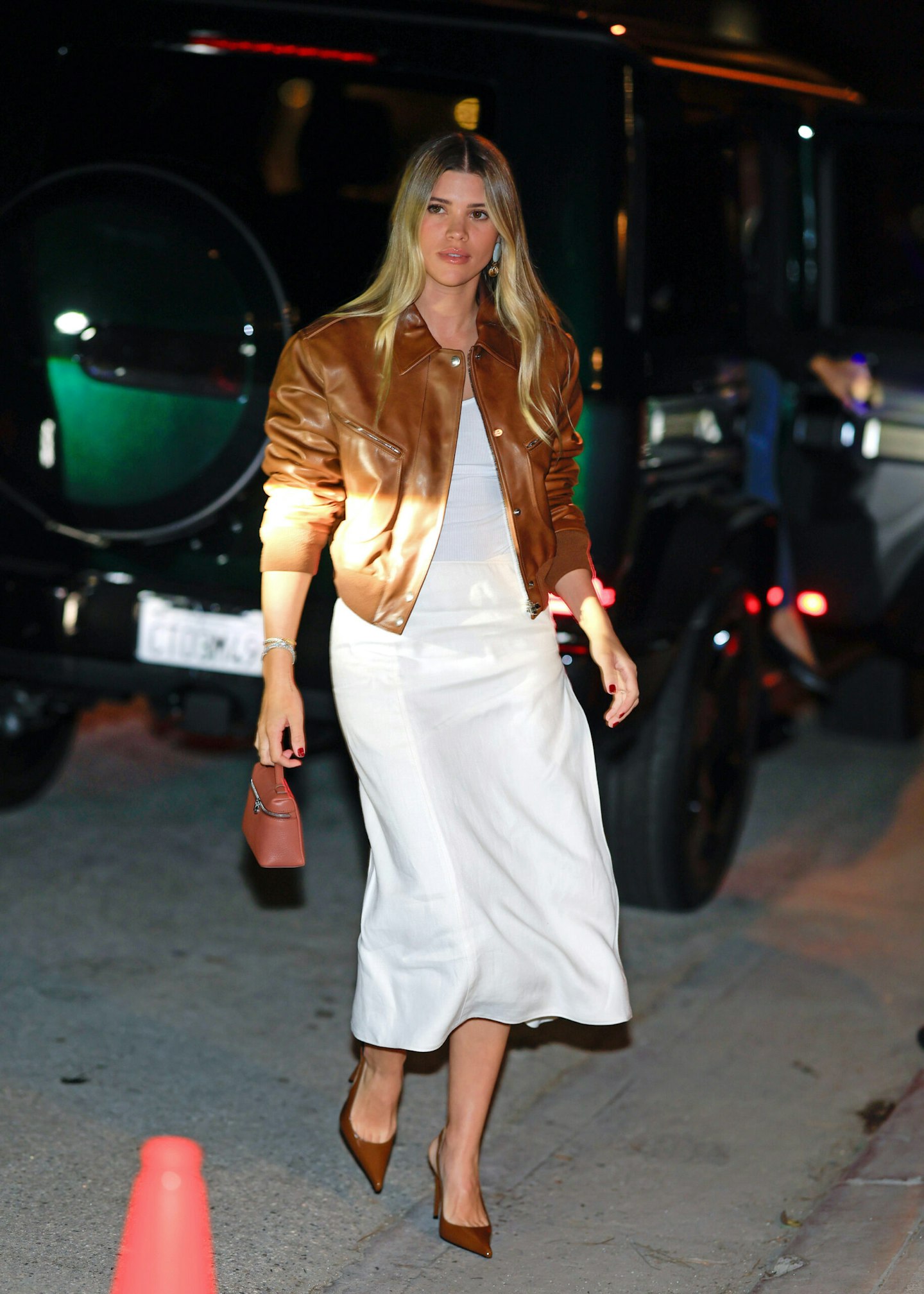 Some leather products aren't dry-clean only but specialist-cleaning only, which is slightly disconcerting to read on a clothing label. You can buy leather cleaners and moisturisers (yes, really), but you can also treat your coat, bag or shoes using Mulberry's Leather Gel, which provides long-lasting water resistance.
And as for the fashion 'no no' of wearing brown leather with black, just look at Kendall Jenner, who styled her brown coat with black knee-high boots and gloves. The bonus of wearing leather, of course, is that it's naturally quite warm. So if you fancy an iced coffee, go right ahead.
SHOP: The Best Brown Leather (And Faux-Leather) Buys