If you haven't heard of Vinted, where have you been? And even if you're fully clued up with the resale app that's sweeping social media, you still might be wondering...how does Vinted work? Because in the world of considered consumerism, we should all be trying to take pleasure in sifting through a second-hand online marketplace, right? Similarly, when taking the plunge and deciding to embark on a wardrobe clearout, apps providing a well-designed platform to list on and little to no fees are a seller's dream.
It is rare when an app considers both buyers and sellers equally. Often the perfect curation for the buyer is met by eye watering fees suffered by the seller whilst zero-fee selling is paired with a clunky interface, unconducive to an enjoyable evening of armchair charity shopping.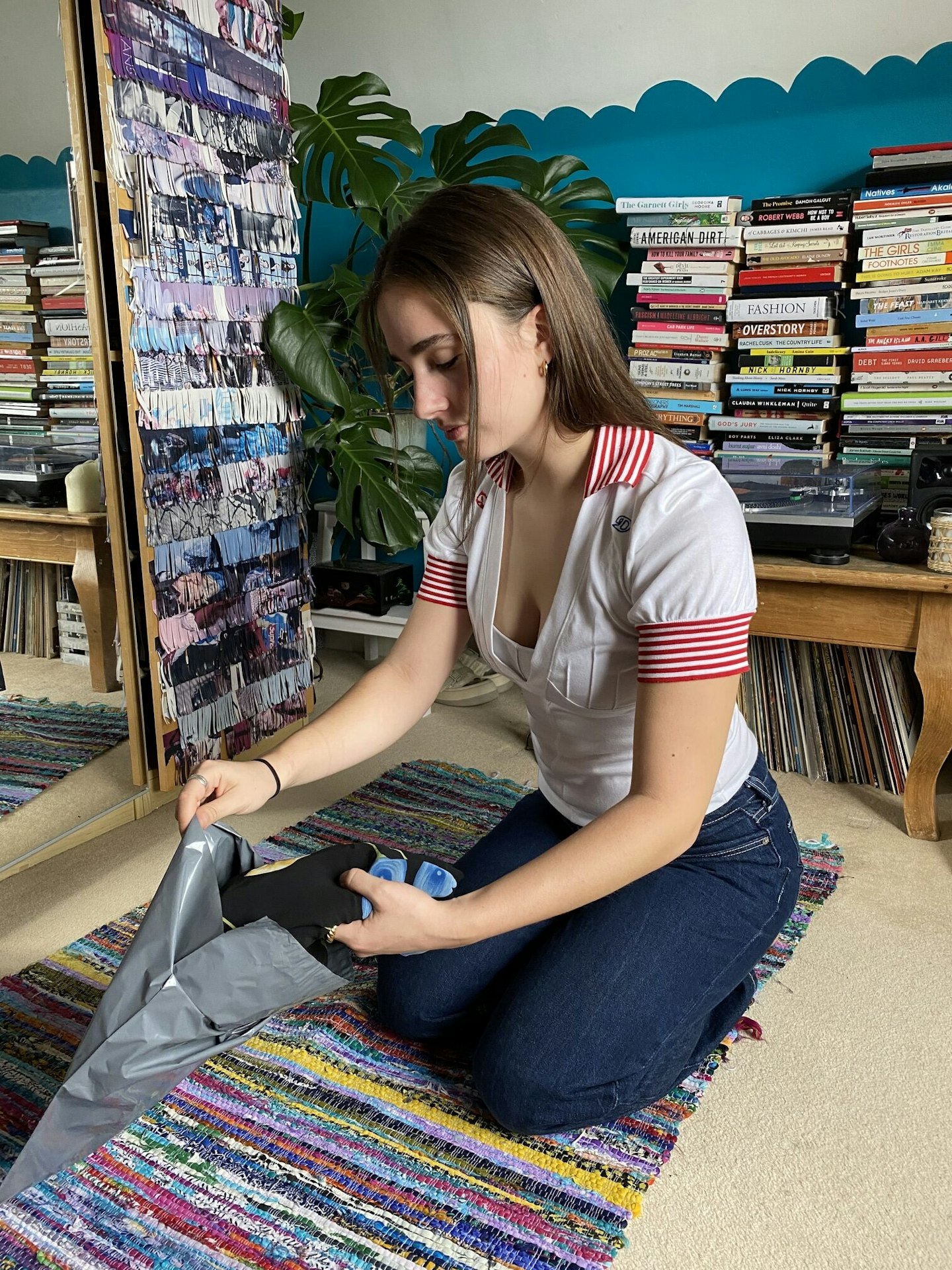 How Does Vinted Work?
On Vinted, both the buyer and seller are able to experience the joys of the wonderful cycle of the pre-loved economy, from the cleansing nature of clearing out a wardrobe with the added bonus of making some cash untouched by pesky hidden fees, to the rush of finding that piece you've always wanted without needing to trawl for hours upon hours.
It is undeniable that Vinted has an air of the car boot sale about it (albeit the sort you would rave about to your friends). Of course there are plenty of designer pieces to be found, however there is also a place for well-loved wooly jumpers featuring the odd hole as well as slouchy leather bags requiring a little polish. With its flea market like qualities, seller store fronts feel personal and genuine, and as if you've been given a little glimpse of the ins and outs of someone's wardrobe.
From finding old Topshop gems to bagging an original iteration of a TikTok clothing trend, Vinted has it all. If you've always loved the thrill of thrift and charity shopping, but can't face leaving your bed, here are our best tips and tricks to make the best out of your time on Vinted.
How Do You Find What You're Looking For On Vinted?
At first, the sheer quantity of bargains can be overwhelming, however the app has a few features up its sleeve to ensure it's not hard to find your next steal. Looking through your homepage every time you open the app is a good place to start; Vinted curates this selection according to what you've recently favourited or viewed, ensuring you will find something right up your alley without much effort on your part.
If you're whole-heartedly ready to embark on a Vinted trawl, we'd recommend starting your search with vague terms and using the filters to whittle down the selection until you land on exactly what you've been looking for.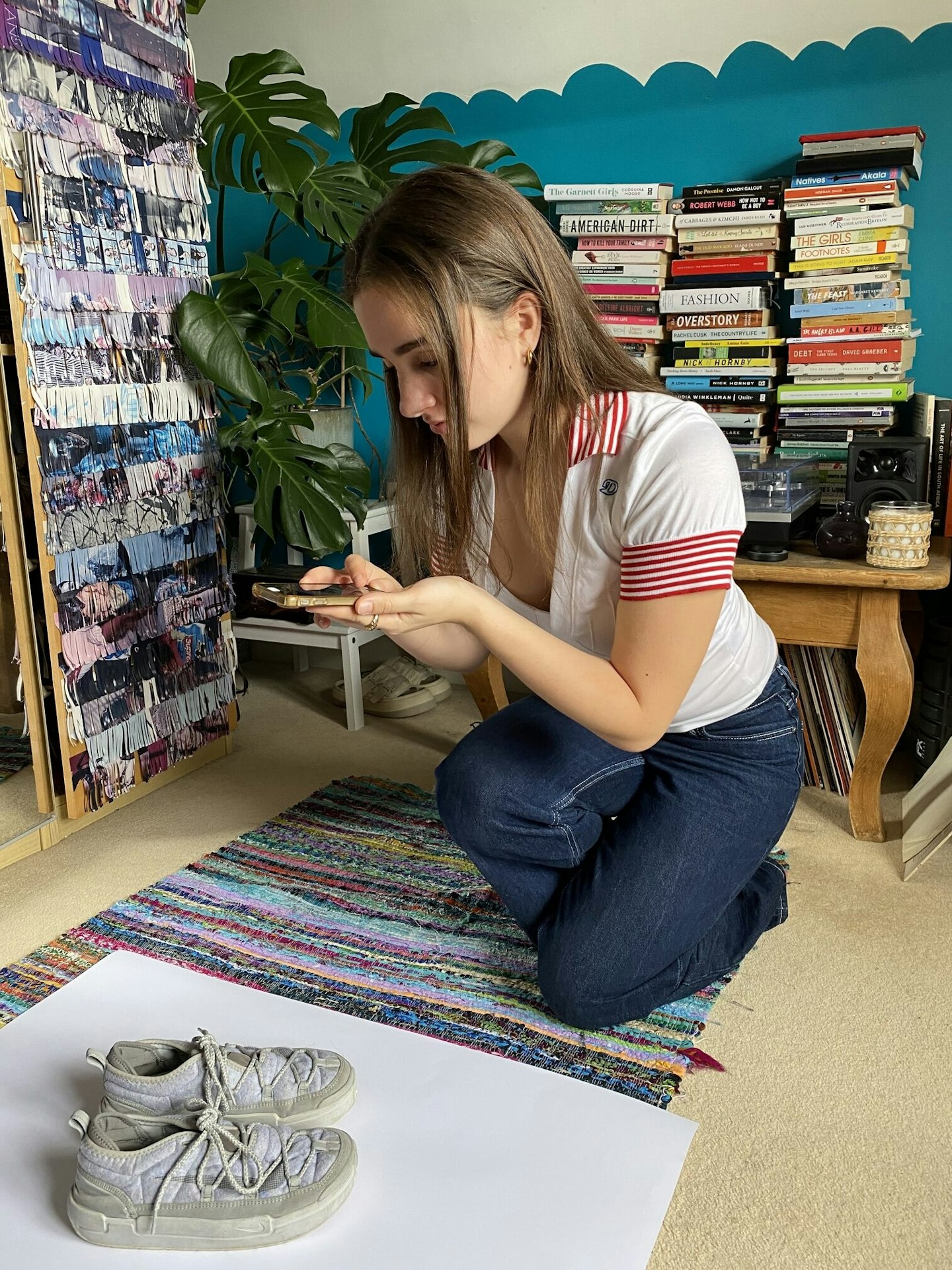 Buying On Vinted
Can You Return On Vinted?
If your Vinted purchase wasn't all it was cracked up to be, it is possible to return the item, provided the item was 'significantly not as described'. However if the item doesn't fit as you expected or you've fallen out of love with it, you can only return it if the seller agrees to refund you.
How Much Does Postage Cost On Vinted?
Postage costs on Vinted are calculated automatically according to the type of item, with prices starting from £1.99. Buyers are able to choose from a range of postage services including Royal Mail and Evri.
What Does It Mean When You Favourite Something On Vinted?
Favouriting an item on Vinted ensures that it is saved in the 'My favourites' tab in the menu, the  contents of which can become the site of intense fashion rumination. When you favourite an item, it also notifies Vinted that you may be interested in similar items, helping to keep your homepage relevant to you.
How Do You Contact Vinted Customer Services?
There are two methods for contacting Vinted customer services. It is possible to access the Help Centre either through the conversation screen with the seller, or through the Help Centre found in the profile tab.
Can You Buy From International Sellers On Vinted?
Sadly it is currently not possible to purchase items on Vinted that are located internationally. The Vinted marketplace of each country is available to domestic buyers only.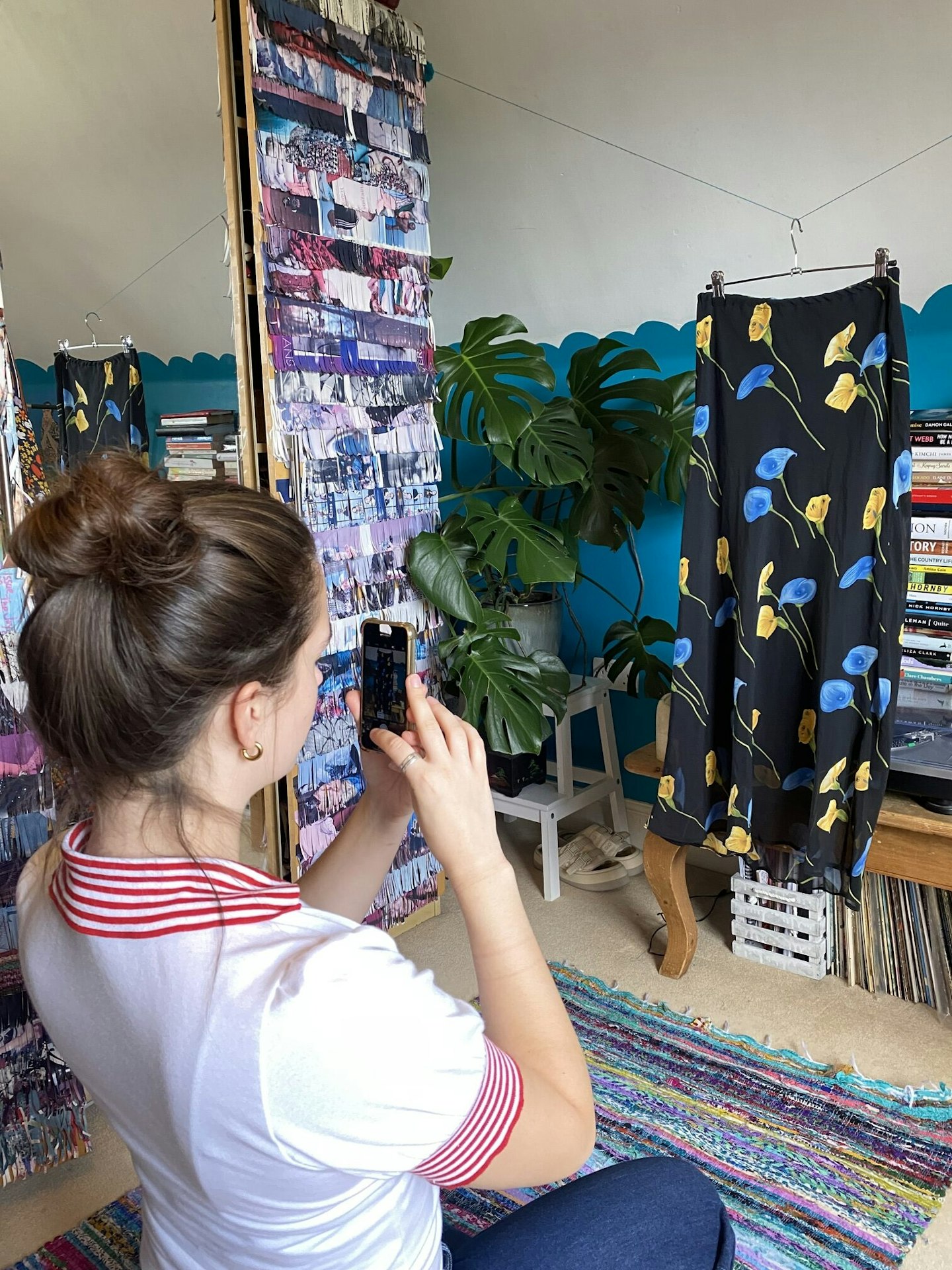 Selling On Vinted
Does Vinted Take A Fee?
Unlike other online selling platforms, Vinted doesn't take a fee from the seller but instead from the buyer. When someone buys your item, you will be paid the full amount you listed it for, with no cheeky transaction or listing fees from the platform after it has been purchased.
How Do I Sell My Clothes Quickly On Vinted?
It's always worth taking your time and ensuring that your item listings are thorough in filterable descriptions. Buyers like to know which material and brand they're buying, so it's wise to add as much information to your listing as possible. Also a sneaky tip from us - we reckon that uploading little and often instead of all at once puts you on the good side of the Vinted algorithm!
How Much Should I Sell My Clothes For On Vinted?
Once you've selected the brand and the type of garment, when listing an item on Vinted, the app will recommend a guide price by taking into account that other sellers are currently selling similar pieces for.
How Do You Withdraw Your Money From Vinted?
To withdraw your money from Vinted, purchases should be completed and no longer pending. Once a buyer has confirmed that they have received the item and are happy with it, your balance will be available to withdraw to your bank account.
What Does Bumped Mean On Vinted?
Bumped is a paid feature available to sellers that boosts your listings, increasing the chances of your items selling more quickly. When an item is bumped it is placed higher in search results for either three or seven consecutive days, or until the item is sold (whichever occurs first).