Over the past few years, we've seen it all when it comes to jeans - wide-leg, bootcut, black, white and everything in between. What we didn't expect to see coming back any time soon was skinny jeans.
The controversial style has cropped up not once, but twice in the past few weeks because of its appearance in certain royal circles. Kate Middleton wore a pair just last week, Mother's Dazzler mid-rise straight-leg jeans, which she contrasted with a cobalt high street blazer from Zara. Meghan Markle is also a paid-up fan, packing several pairs on her recent trip to Dusseldorf. In fact, both have stayed loyal to skinnies, despite the fact that a cut that's either straight or wide has been on trend for a few years now.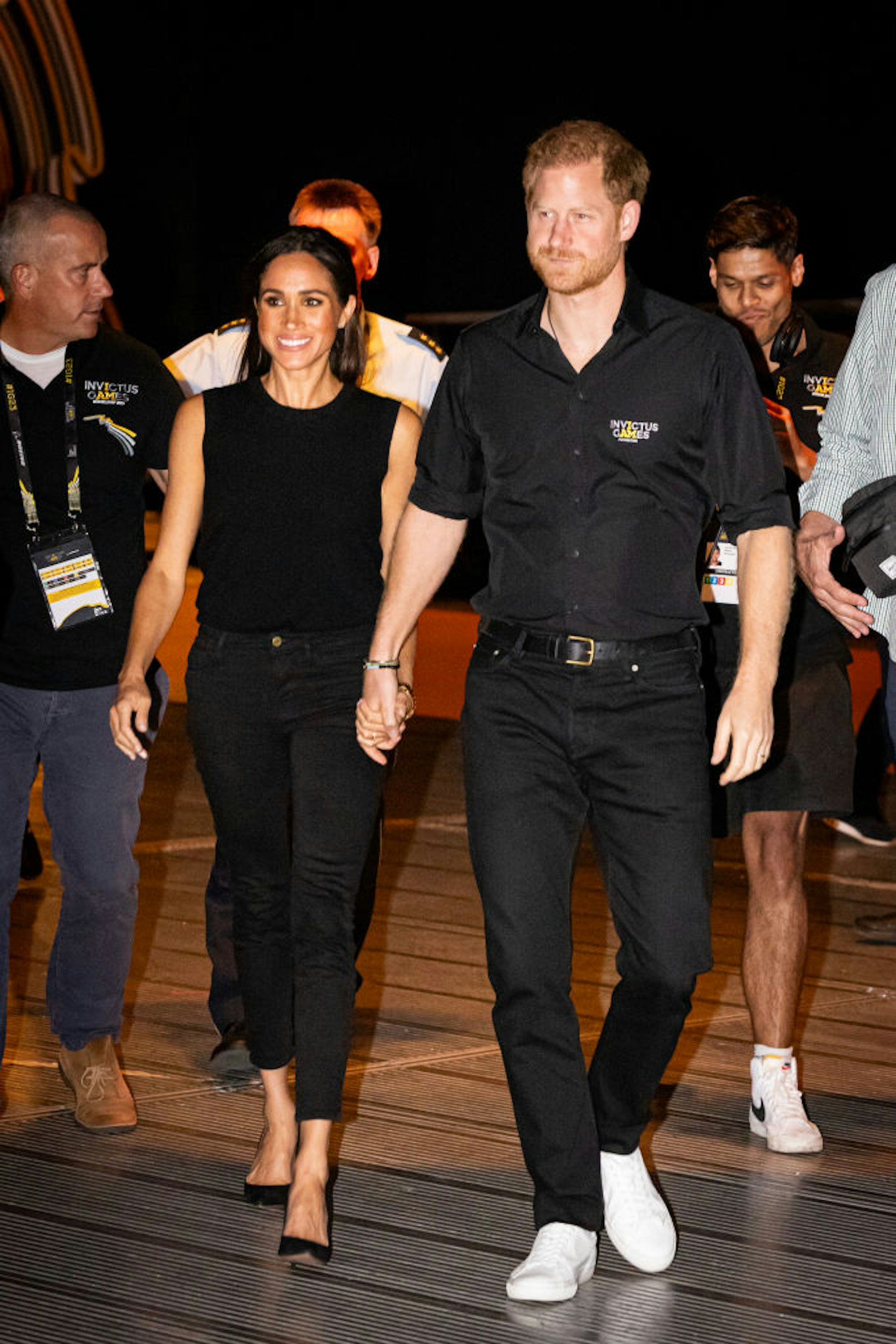 The skinny jean is arguably thejean of the past decade. (Note: Kate Moss still wears them as much now as she did in the early '00s, accessorising with leopard-print pumps or ballet pumps.) And it's come to our attention that although the skinny jean may not be as popular as it once was, it's still a wardrobe staple - and, crucially, one that quite a few people never actually stopped wearing in the first place. For Millennials, there can be something slightly intimidating about the wide-leg styles that are everywhere on TikTok, especially as they tend to be worn with crop tops so that a sliver on stomach is on show. If you're worried about buying into a trend for a trend's sake alone, a baggy jean that's possibly got a low-slung waist might not be first on your priority list.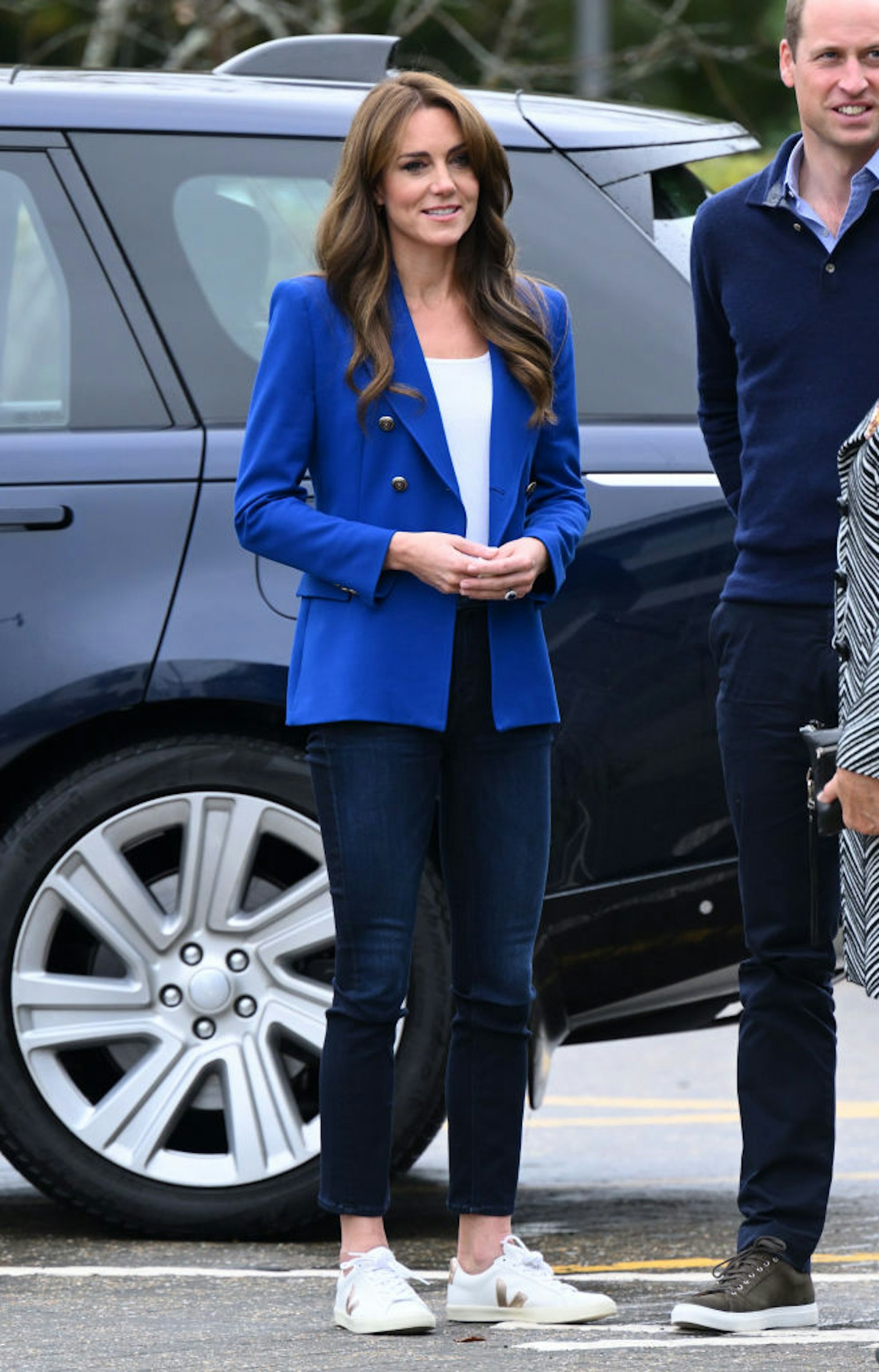 If you do prefer a looser fitting jean, like a boyfriend jean or a mom jean for example, it may be because you want to feel more comfortable, but what if we told you the skinny jean can be just as comfy? So comfy in fact that even pregnant women love them.
And it's not as if there aren't new ways to wear the old classic we've probably all got in our wardrobes (if we haven't been wearing them already). Recently, we've seen the skinny option make a comeback by being tucked into high-knee boots, making it a little less obvious they're not so baggy (Emily Ratajkowski is a fan).
We're sensing a full-scale revival on the horizon so if you parted ways with your skinnies when wide-leg became the moment, fret not because there are still skinny jeans out there in stores. Whether you're a high-waister, taking it low or want to go ultra skinny, here are the best skinny jeans that you can shop right now.
SHOP: The Best Skinny Jeans For Women
Description
Meghan Markle's preferred skinny jean is currently sold out but her brand of choice, Frame, has
Description
These are the exact jeans worn by Kate Middleton, Mother's Dazzler mid-rise straight-leg jeans,
Description
Made of a super-soft blend of organic cotton and ECOVERO™, Everlane's Curvy Skinny is breathable
Description
These M&S skinny jeans have added shaping fit with a high waist, smoothing out your hips and behind.
Description
Sometimes high street is just as good as high-end, and when you can get a stretchy pair of skinny
Description
Levi's has been around for as long as we can remember and the skinny jean is one of the brand's
Description
Zara may be the go-to for classic jean, and the brand has always done it right with the High-Rise
Description
It's only right the shapewear brand, Spanx, to have a choice of skinny jeans that will fit you
How To Find The Comfiest Jeans:
The trick when buying a long-lasting and comfy pair of skinny jeans is to always check the label or composition first. The higher percentage of elastane, the more the jean will stretch and move with you, rather than feel stiff and restricting. 2-4% elastane is a good guide to go by but any lower, or no elastane at all, won't make for a comfortable pair of jeans when they're this slim-fit. Marks & Spencer's Best Ever Jeans are 2% elastane and are not just super comfy, but super affordable too.
Another top tip? Try to avoid low-rise skinny jeans (yes, we're even looking at you Gen Z) – mid- to high-rise means the waistband will sit nicely - and won't dig into your hips.
How To Find The Best Jeans For Your Shape:
Ultimately, the best jeans for everyone and every shape are the ones that you feel the best in. If you're looking to find the best pair to give you that confidence boost, here are the general rules:
Curvy? Look for stretchy, straight-leg and skinny-leg styles or slim flares.
Straight-up-and-down? Use volume to your advantage and opt for boyfriend or mom fits.
Petite? Cropped, kick-flare styles will suit you best (if you can't find a good petite pair that is).
Tall? Wide-leg denim is your best friend.
If you're not sure where to start, we've put together an edit of the best skinny jeans for women that have the most stretch in them, ranging from 2-4% elastane, and from high street to designer so there's something for every budget. But, if you're really not a fan of the skinny jean then you can find some great alternatives here, that are just as comfortable.
And for the ultimate guide on shopping for denim online, find all our secrets here.