Choosing one of the best baby carriers will transform your life as a parent. Without trying to sound too dramatic, the ability to use your hands whilst soothing an irritated infant is game-changing. As a parent, you quickly learn how to do things single-handily because your brand-new baby won't like to be left alone for very long. They are new to the world, and you are the only person they know, so understandably, they want to stay close. But unfortunately, life goes on, and you may actually need to get out and about or do the chores.
Finding the perfect baby carrier can be tricky business. You want it to be comfortable yet fashionable because you'll be wearing it often. Generally, for short trips, we think it's easier to take a little one out in a carrier rather than trying to unpack your stylish pushchair. If you're going to a busy destination or somewhere with limited room, it becomes worth its weight in gold, as a baby carrier or baby sling is lightweight and takes up minimal space.
The Best Baby Carriers At A Glance:
• Best overall baby carrier: BabyBjörn Baby Carrier One - View on John Lewis
• Best luxury baby carrier: ARTIPOPPE x Harrods Cashmere Zeitgeist Baby Carrier - View on Harrods
• Best baby carrier for adjustability: Stokke® Limas™ Carrier - View on Stokke
Before purchasing your baby carrier, there are a few things you want to consider. Are you planning to share the baby carrier with your partner? If so, we recommend choosing a neutral design because even though you love leopard print, they may not. Also, how long do you intend to use your carrier? Although the best baby carriers may look similar, they are not the same. Some carriers are suitable from birth, and others are designed for carrying older children, like a baby carrier backpack. But don't worry, we break this all down for you. Be sure to check out our specifications to ensure you are getting a carrier which is suitable for your needs.
Countless celebrity parents love carrying their precious cargo in a carrier. Back in November of 2021, Gigi Hadid gave her Instagram followers the very first glimpse of Khai, her baby daughter. Dressed casually in joggers, Ugg boots and a coatigan, the most exciting thing about Hadid's outfit was, in fact, her leopard print baby carrier. Why? Well, aside from the fact that Gigi is a world-famous supermodel, she showed that a baby carrier can be the ultimate accessory, especially if paired with a stylish changing bag. Fast forward to 2022, and Meghan Markle's baby carrier sent searches soaring. So, if you want to join the ultimate baby trend and get yourself a baby carrier, here's our guide with everything you need to know.
SHOP: The Best Baby Carriers
Best overall baby carrier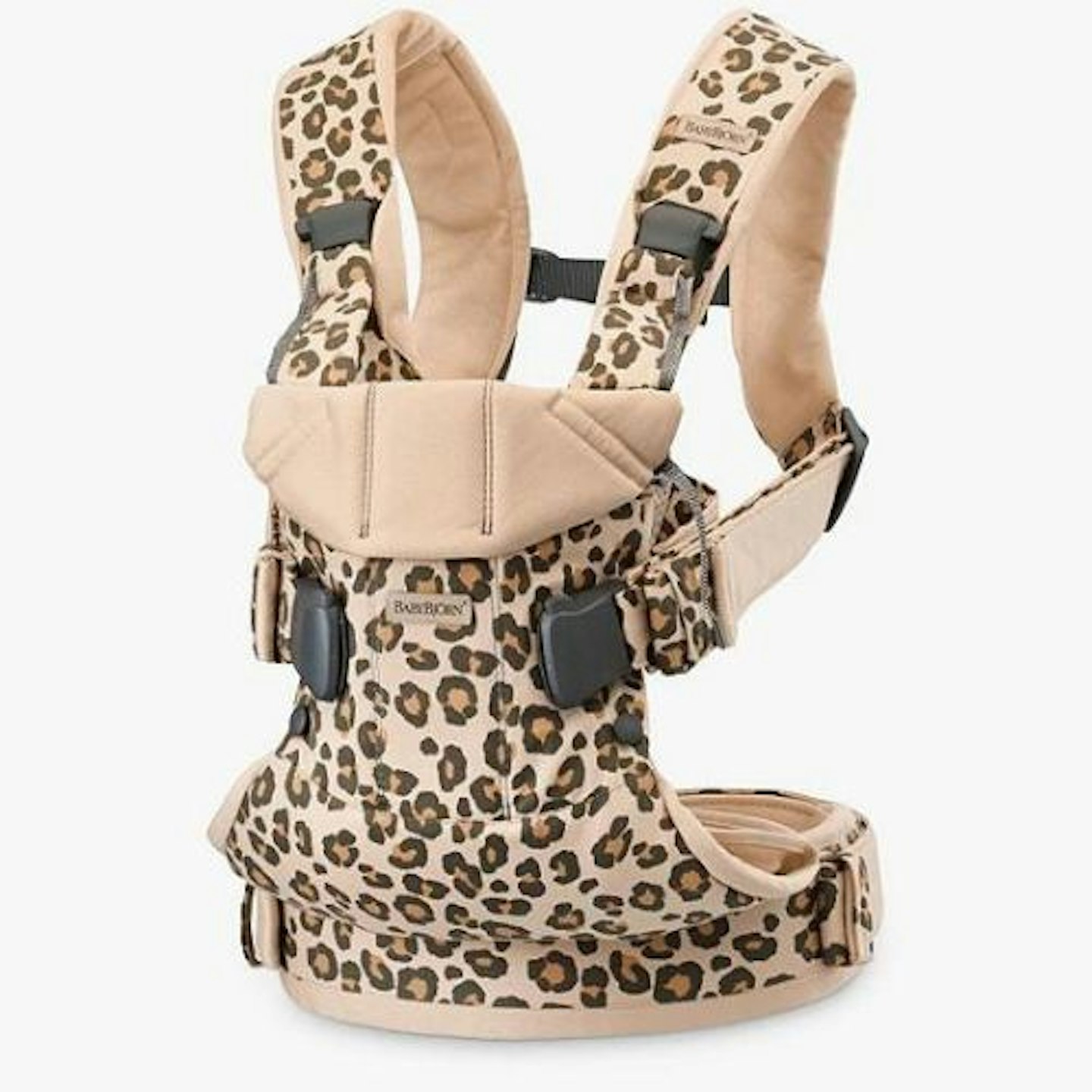 John Lewis
Description
If you like Gigi's style of leopard print, then this is the perfect baby carrier. BabyBjörn Baby
Pros
Four front and back carrying positions

Unique design
'Hip-healthy' according to the International Hip Dysplasia Institute
Child-friendly materials
Cons
Cannot be washed with fabric softener
Best baby carrier for adjustability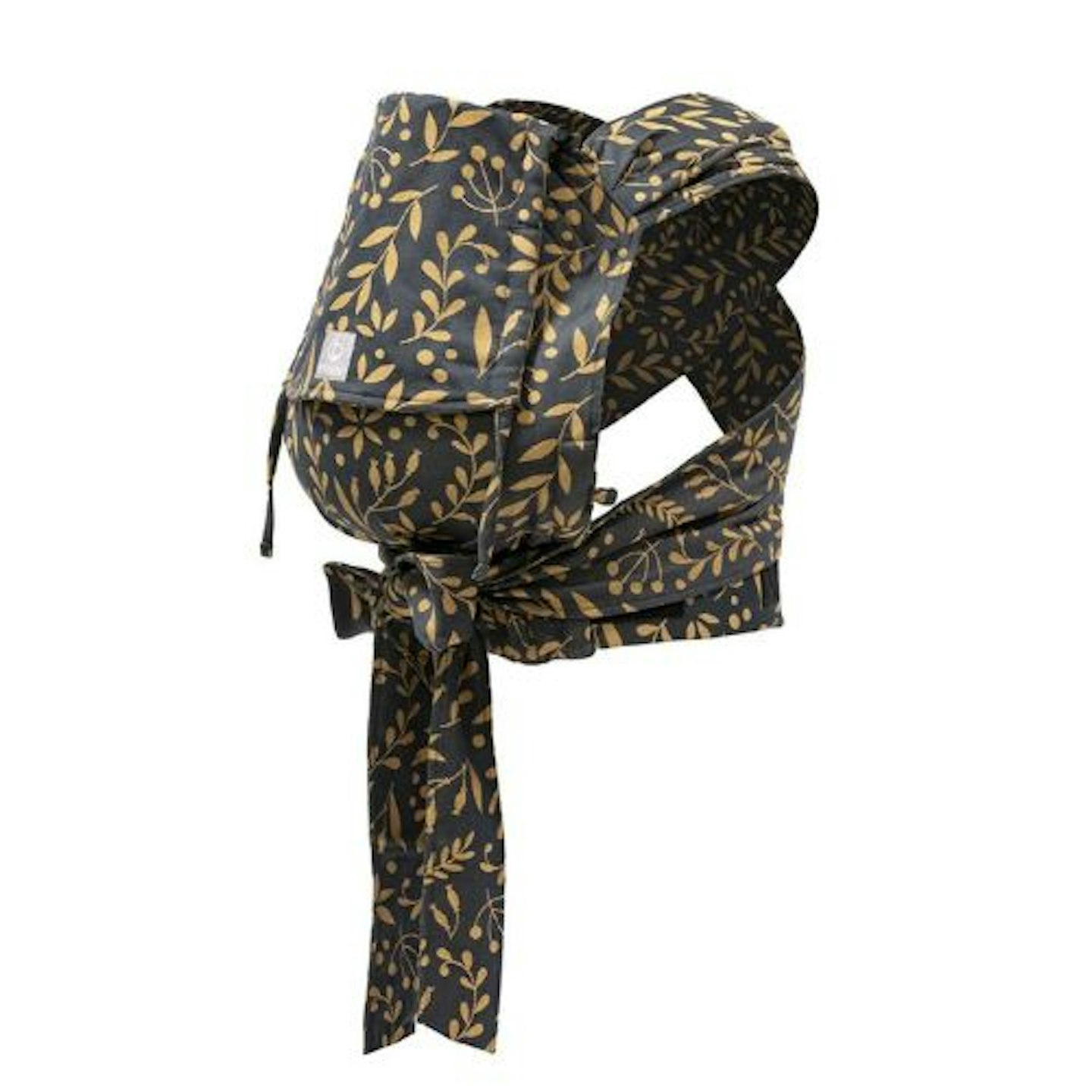 Stokke
Description
With any baby carrier, comfort is key. This Stokke carrier has all of the comforts of a sling with
Pros
Supportive for babies
Lightweight
Breathable
100 per cent organic cotton
Machine washable
Cons
Can sometimes be fiddly to tie
Best Baby Carrier For Ease
Receive a FREE red dummy clip with every order in December- while stock lasts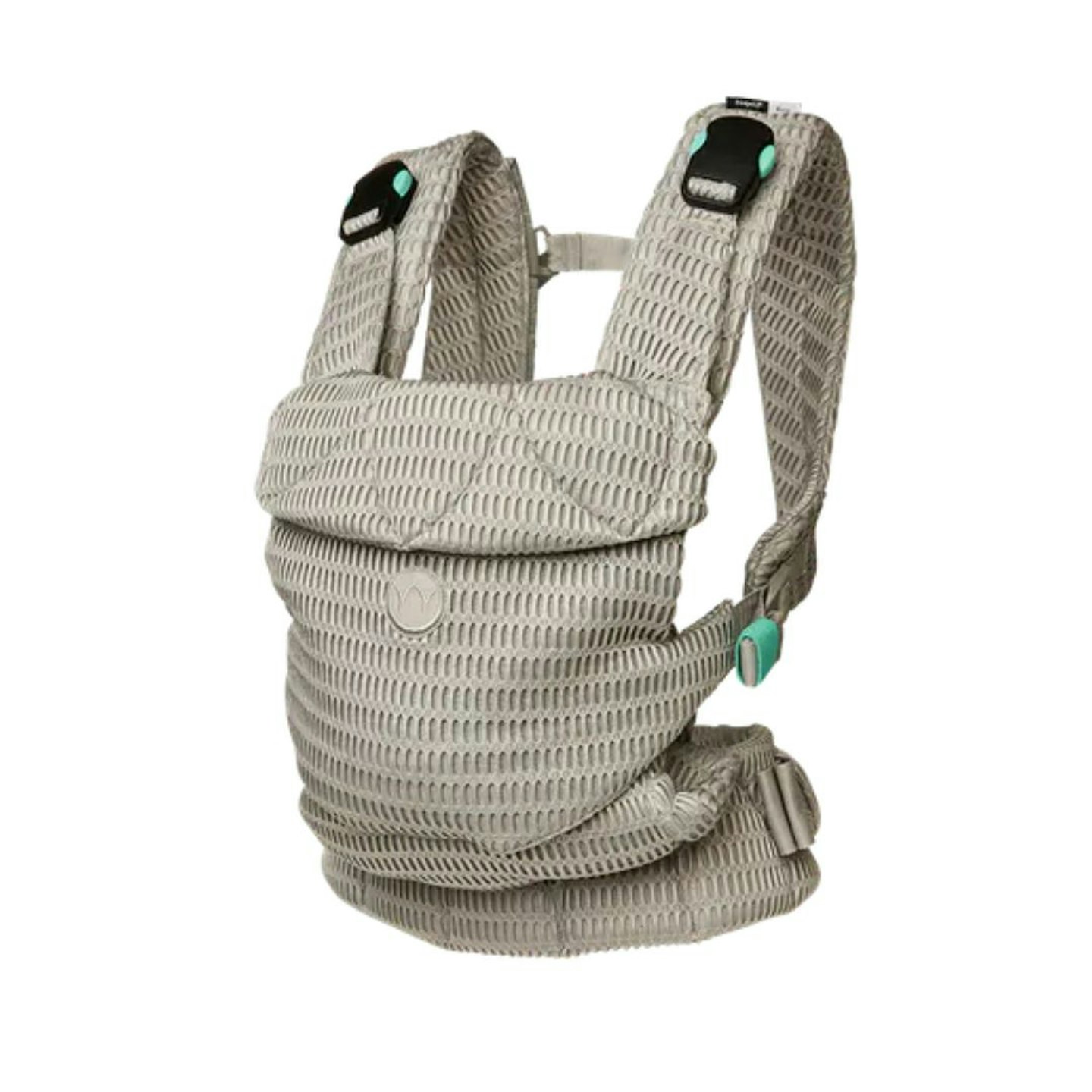 Credit: Najell
Description
With minimalistic settings, the Najell Rise carrier ensures your little one is always in the
Pros
Simple magnetic fastening buckles
High-quality materials
Distribute the baby's weight evenly.
Cons
Not as easy to store as other baby carriers
Best luxury baby carrier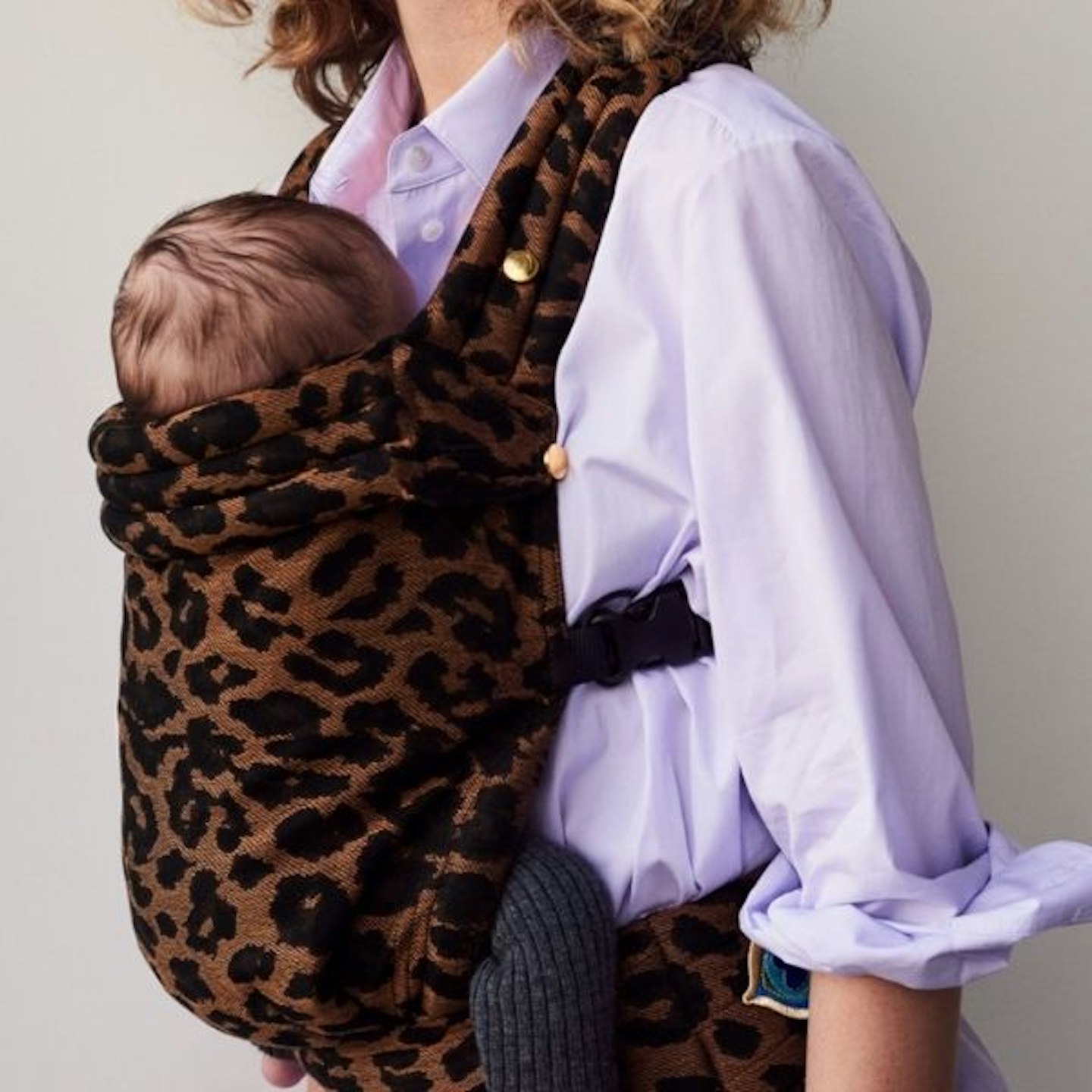 Harrods
Description
Artipoppe is adored by celebrity mums, including the likes of Jessica Alba, Rochelle Humes and
Pros
Iconic Argus eye design
Luxurious fibres
Super soft
Stylish
Best baby carriers for dads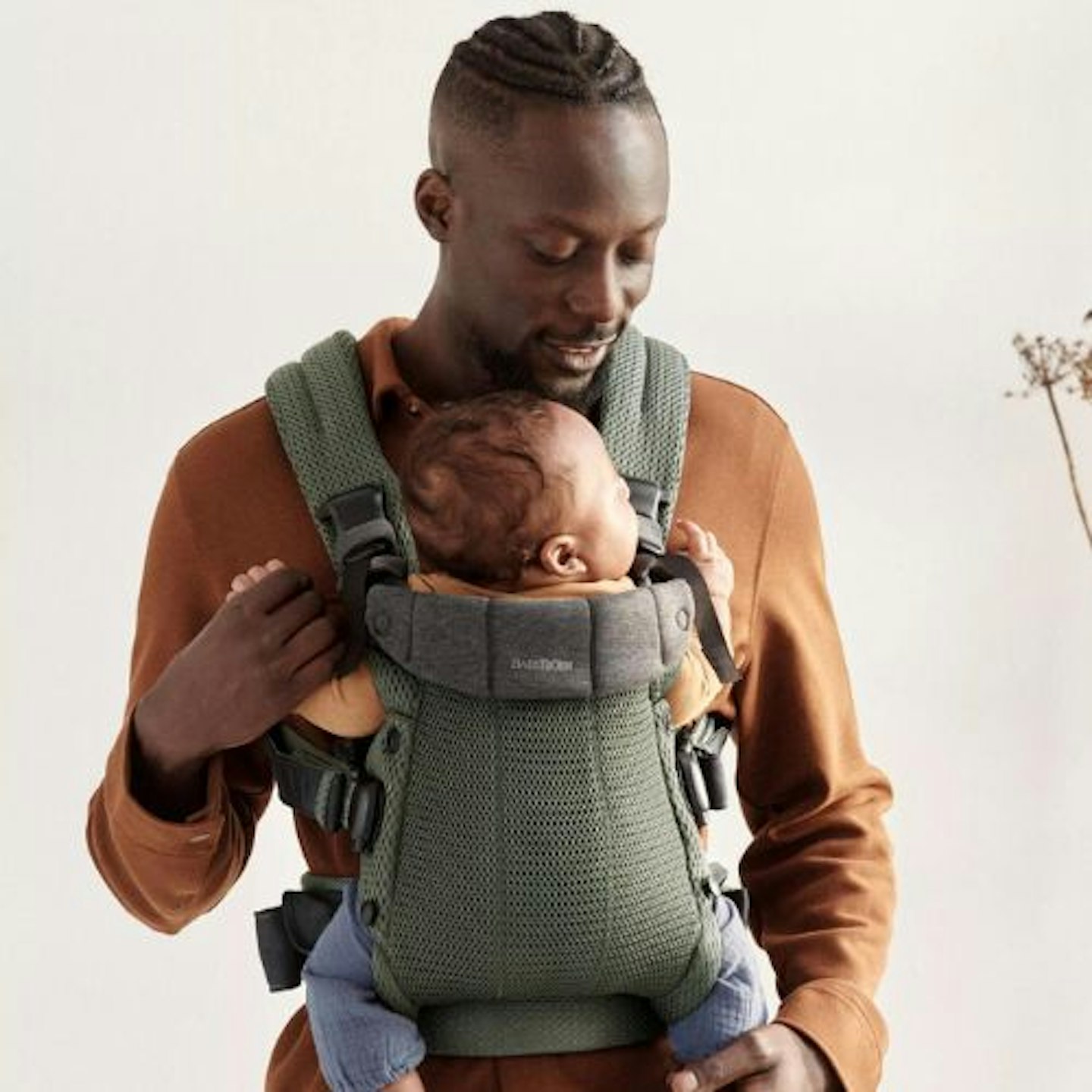 BabyBjorn
Description
Okay, so we know what you're thinking… Another BabyBjörn baby carrier? But, trust us, it's for
Pros
3D Mesh breathable material

Machine wash

Four adjustable sizing positions
Multiple colour options
Great for larger frames
Cons
Less snug for small frames
Best baby carriers for all parents
Description
The Nuna CUDL ergonomic baby carrier features breathable mesh fabric, padded shoulder and waist
Pros
Four carry positions
Four ergonomically designed magnetic buckles
Head support that can fold down or be removed as baby grows
Includes two GOTS-certified organic cotton bibs
Best designer baby carrier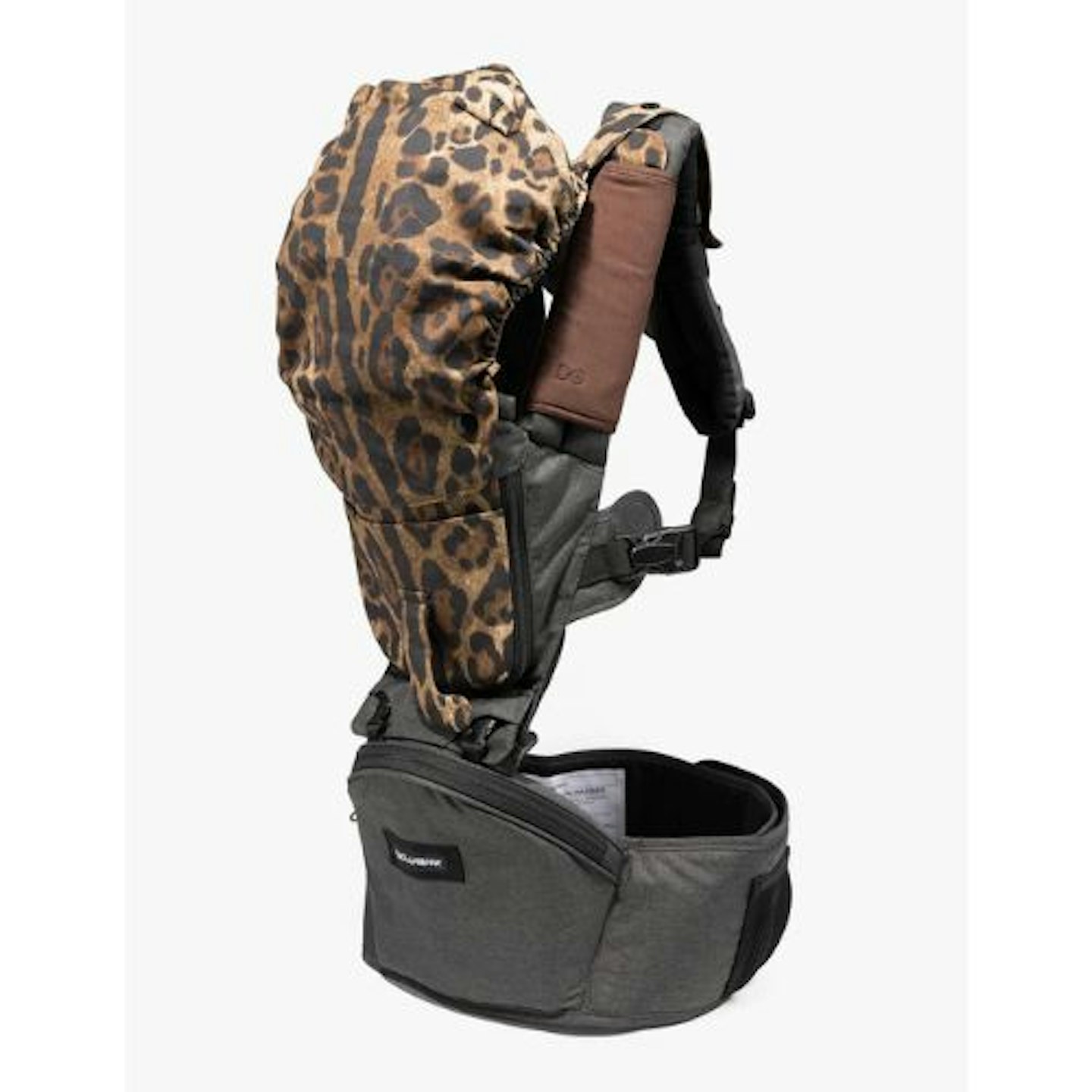 Farrtech
Description
When it comes to choosing a baby carrier, it is a good idea to pick one you absolutely love. You
Pros
Multiple zip pockets
Easy adjustable straps
Stylish
Best for newborns
Description
This multifunctional Baby Carrier Mini is soft and breathable and perfect for carrying your
Pros
Wide range of colours
Small
Easy to use
Not very bulky
Cons
Cannot be used past one year
Best softest baby carrier
Description
If you're a fan of sleek Danish designs, then this Konges Slojd Nola Baby Carrier is a fantastic
Pros
Great neck support for your baby
Can be used from 3-16 kg (6.5-35 lbs)
Soft material
Cons
Wash with care and unable to tumble dry
Best baby carrier with sun protection
Description
Racking up a 4.5-star rating and with over 4,000, The Ergobaby is loved by parents across the
Pros
Breathable 3D air mesh material
Extendable back panel adjusts to the growing baby
Four adjustable positions
Tuck-away baby hood for sun protection (UPV 50+)
Detachable storage
Cons
Some reviewers found it a little tricky to use
Best baby carrier for style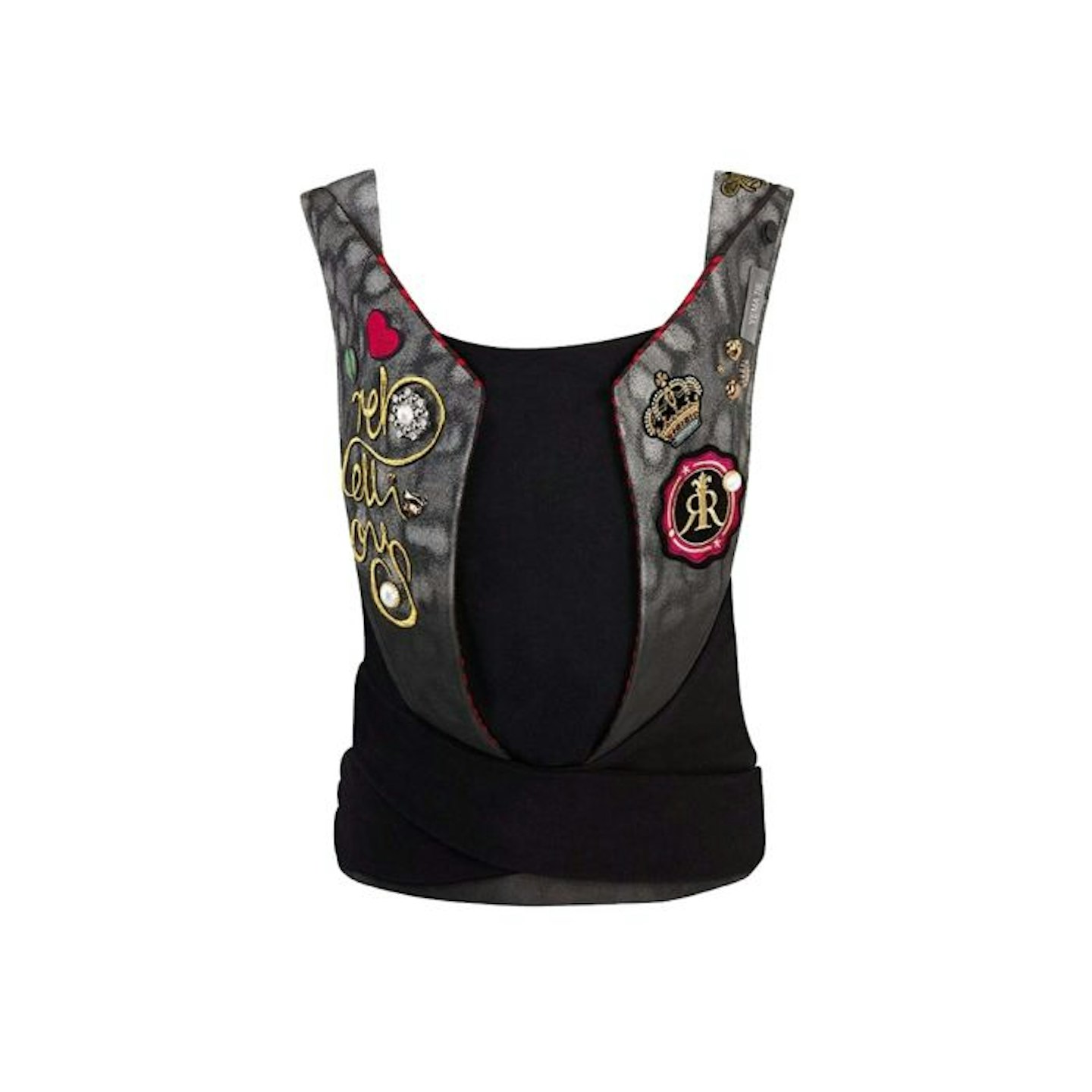 Cybex
Description
When it comes to baby carriers, it doesn't get more unique than the Cybex Yema Tie Baby Carrier.
Pros
Carefully implemented details
Adjustable seat panel
Three carrying positions
Grows with child
Padded shoulder straps with optional cross or parallel function
Cons
Care instructions unknown
Why do I need a baby carrier?
Not only do baby carriers give you more flexibility when moving around compared to a buggy, but they also keep your bubba snug and close to you at all times. If you're a particularly anxious parent (we can relate), then using a baby carrier can give you peace of mind that your little one is safe and sound at all times throughout your travels.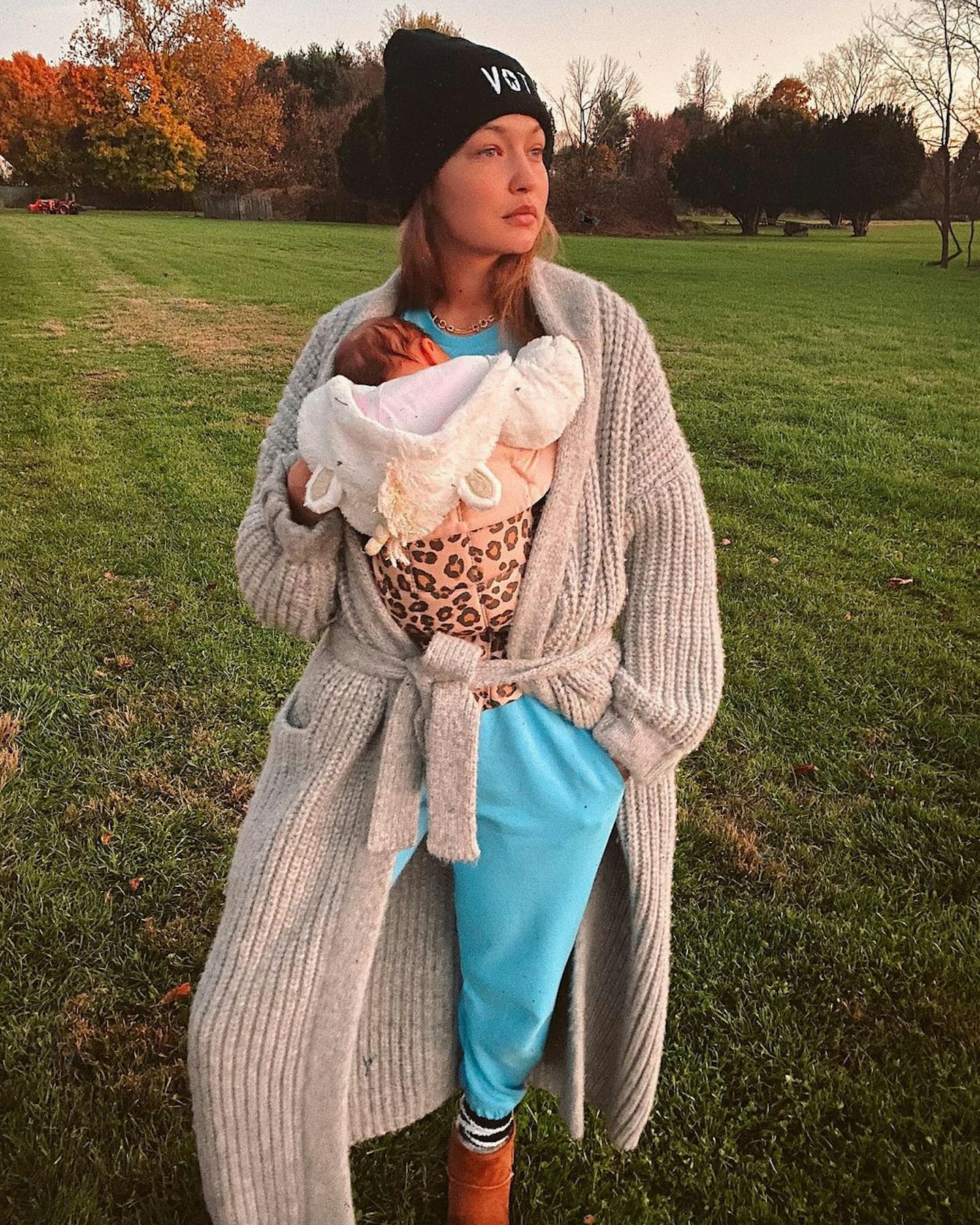 What different types of baby carriers are there?
Choosing the right baby carrier is optimal for your baby's safety, so we've created a short and sweet guide on all the different types of baby carriers so you can make the best decision possible.
There are three main types of baby carriers that parents swear by:
Traditional baby carriers: These are your run-of-the-mill baby carriers with a structured waist and padded shoulder straps that can be fastened with buckles or straps. Typically, these can conveniently convert into multiple seating positions (front, back, and hip).
Sling baby carriers: As opposed to a traditional, structured carrier, sling carriers are wraps made with super-long pieces of fabric which keep your baby closer. They are lighter than regular carriers and have a more natural philosophy, look and feel. Plus, they can look chic.
Backpack baby carriers: Suitable for babies six months and onwards, these are structured like a hiker's backpack, offering great back support so you can take your child on big adventures on your back. If you like travelling and hiking, or if your day consists of a lot of walking, a backpack baby carrier can prove extremely helpful.
What age should a baby not be in a carrier?
Always follow the safety instructions. Generally, once your child weighs 15kg (which is approx. three years old), you will no longer want or need to carry them around. Trust us, your back will not appreciate lugging around a pre-schooler.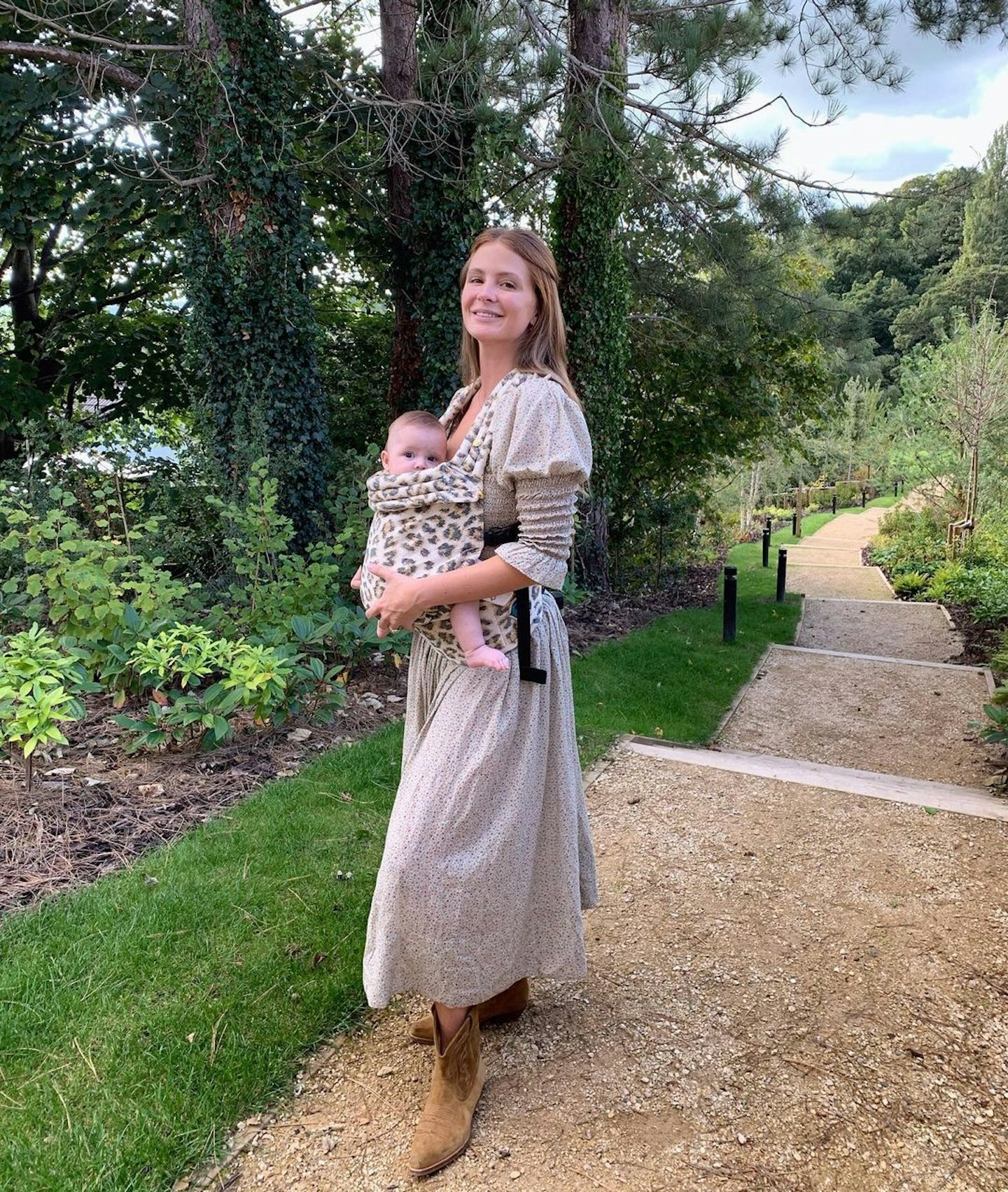 How To Wear a Baby Carrier Correctly
Read the instructions. Each sling is different. Always thoroughly read the instructions before using a baby carrier.
Wear your baby high up. Your little one should be high enough for you to kiss them on the forehead if you lower your chin.
Find the correct position. Safety experts recommend that the baby is facing the parents in a carrier from newborn to six months. When your baby can hold their head up, they can then be moved to the forward-facing position.
Don't wear loose fabrics. Make sure you can always see your baby's face when you glance down.
Check the weight guidelines. Some slings are not suitable from birth, and others are not suitable for older children.
Don't zip up your coat over your baby. This could lead to your baby overheating. As long as they are suitably dressed along with your body heat, they will be warm enough.
Hannah Carroll is a Parenting, Lifestyle and Home Product writer for Grazia, specialising in product testing and reviews. With three children, Hannah loves testing the latest industry products on her own family.