Whether you're taking a train, plane or private jet, the most obvious outfit ideas when it comes to travelling has got to be a plain old tracksuit, right? Yes and no. Maya Jama, the very well-travelled host of Love Island, wore one to touch down in South Africa. But, styled with a lime green baby tee and some slimline black shades, the result was incredibly polished, striking the perfect balance between comfortable and cool. That's the thing about travel outfits. They require something slightly different from a casual outfit of, say, jeans and a T-shirt. That's fine if you're having dinner with friends but less fine if you're wedged in an economy seat for nine hours. No, what you need is the dreaded 'l' word: loungewear. If you think this means sloppy, think again people, because, done right, loungewear looks anything but. Don't believe me? Keep scrolling.
The Onesie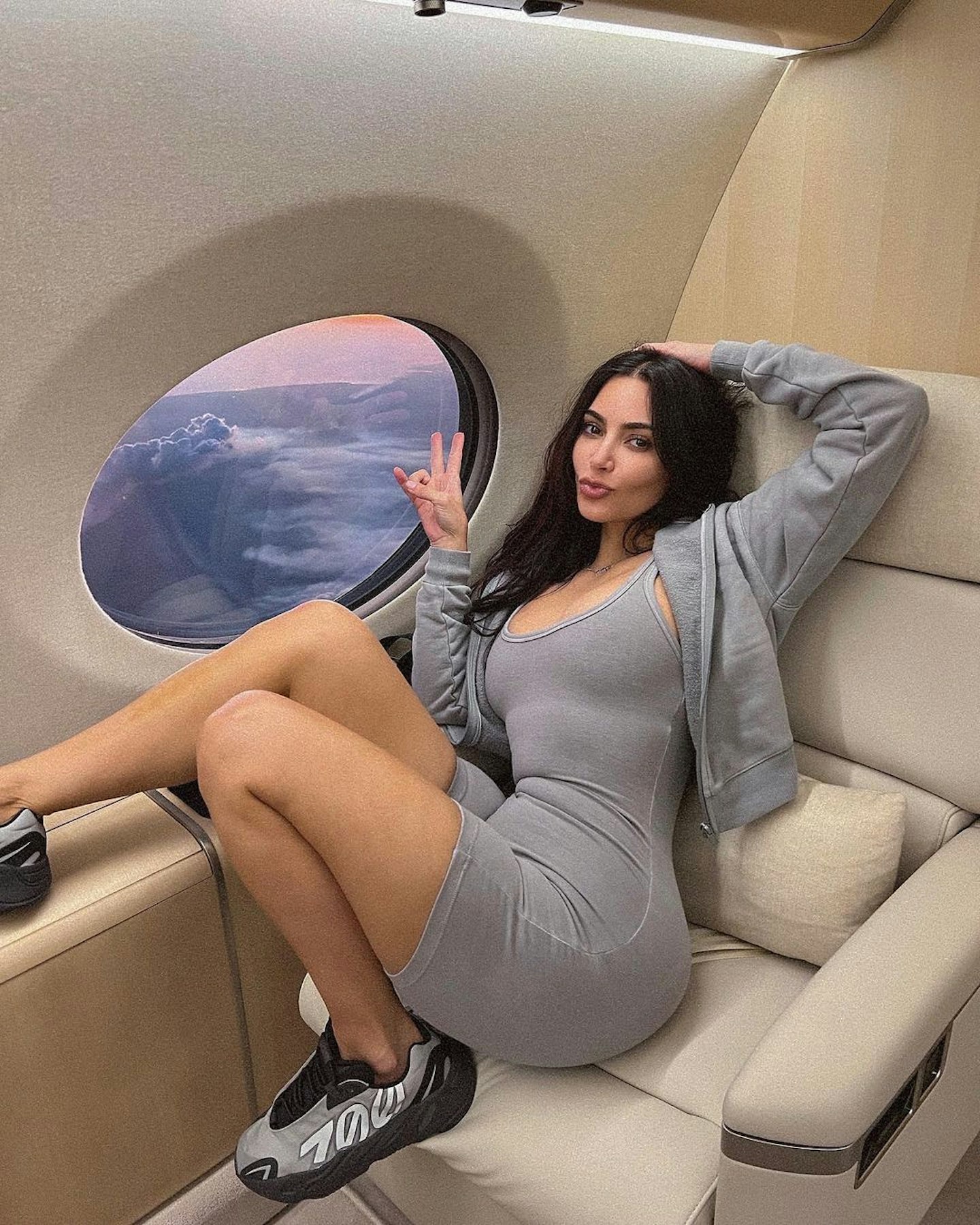 Kim Kardashian's version of athleisure is a scoop-neck onesie from SKIMS. Duh. Styled with trainers and a grey marl zip-up, our only concern is that your legs might catch a chill if it's a night flight. Her private jet is probably stocked with blankets so consider packing your own or an extra pair of sweatpants the next time you're flying. Travel outfits = sorted.
Description
Kim Kardashian's exact onesie is sold out at the moment but her shapewear brand has plenty more
Description
Bumpsuit is the go-to maternity brand for fashion editors, who swear by its stretch-jersey unitard
A Baby Tee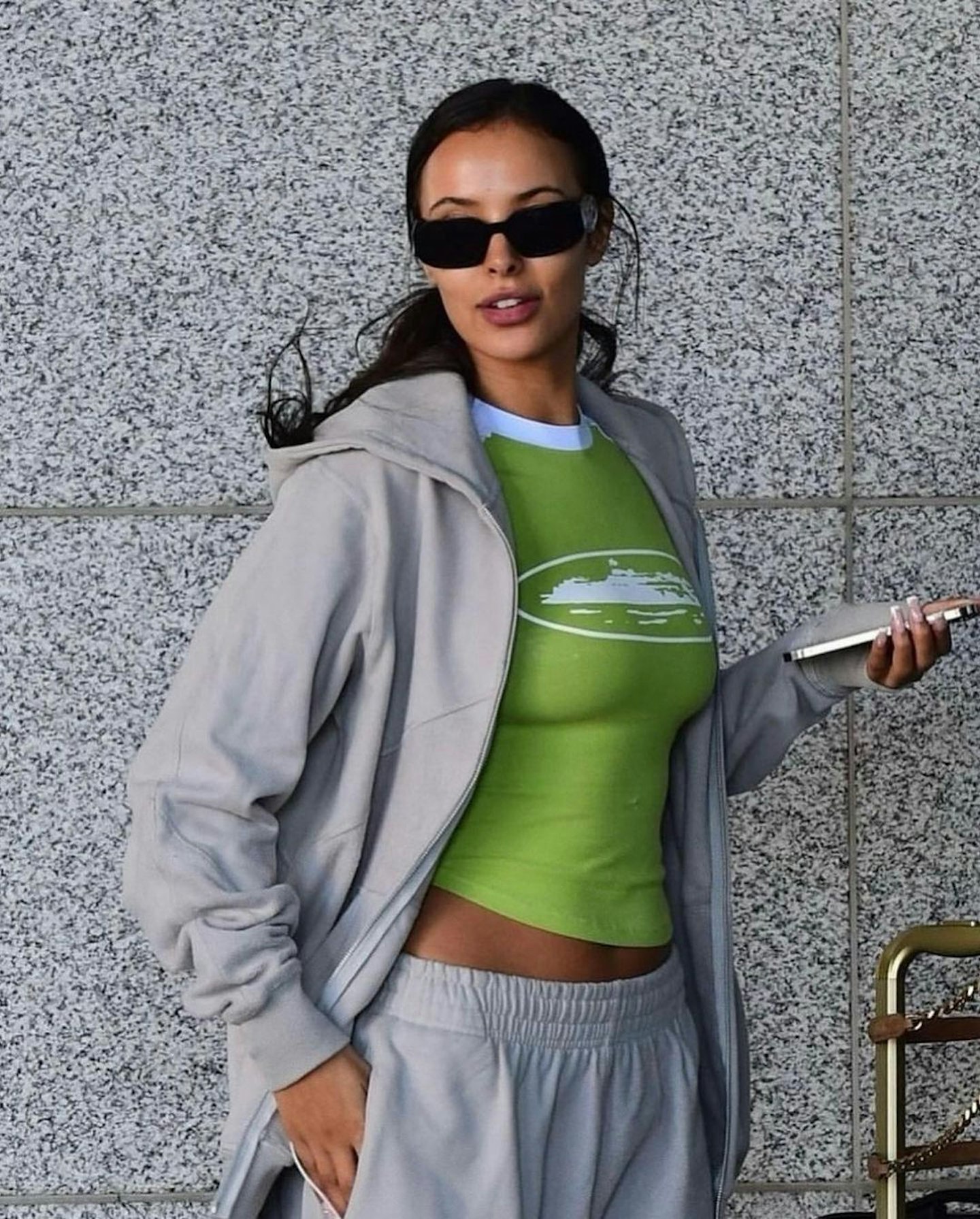 Maya Jama's cute tracksuit and baby tee combo is a great option if you're heading out shortly after arriving at the airport. Swap the hoodie for a blazer, the sweatpants for jeans and you're good to go. (The sunglasses can stay put.)
Description
Fiorucci's baby tees are the ideal travelling companion if you get hot and bothered in airports.
Description
The Frankie Shop's Nico T-shirt is cut to an ultra-cropped length that hovers just beneath your bra.
Description
Everlane's heather grey sweatshirt and matching tracksuit bottoms are the best (read: most
Ballet Pumps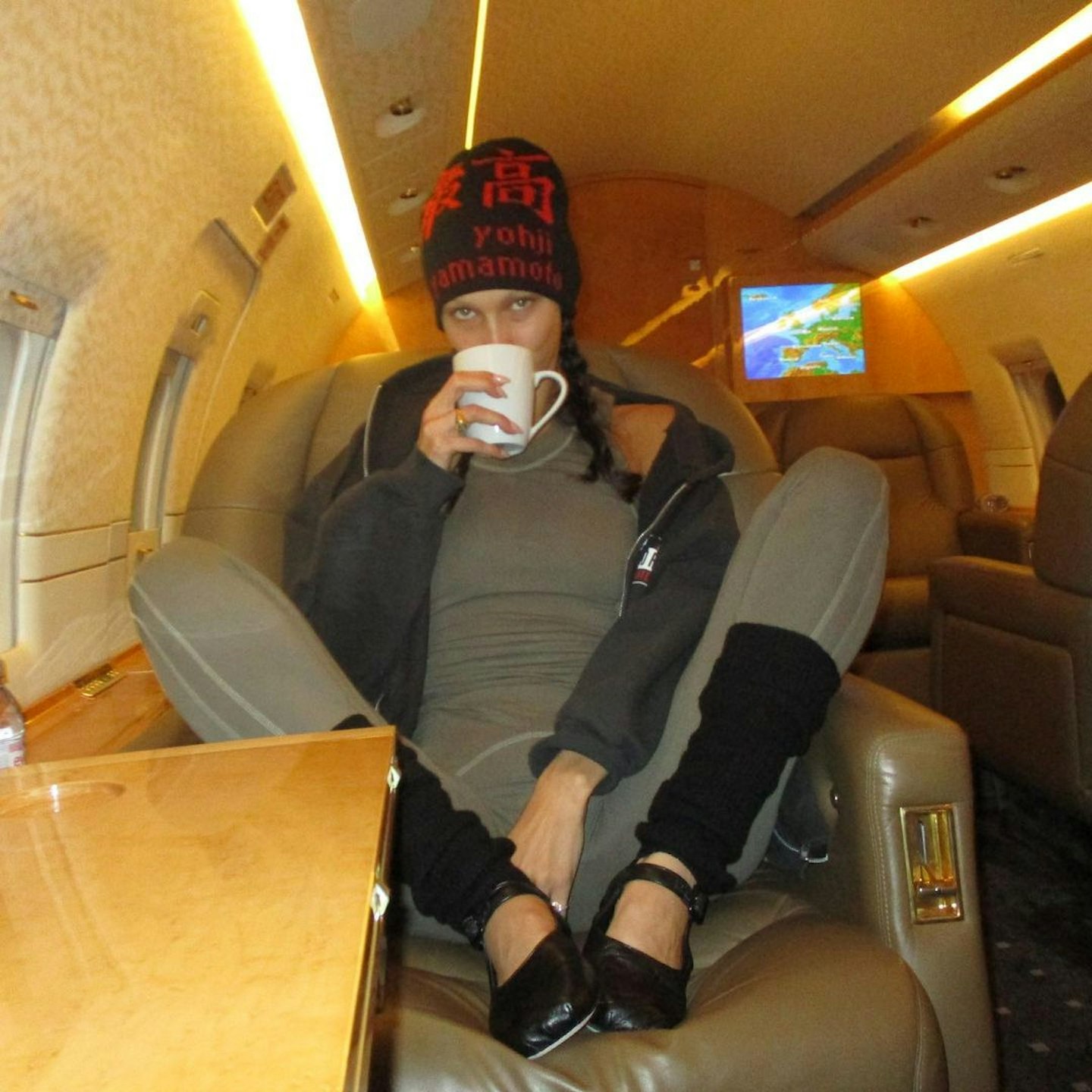 Even if you're travelling first-class, your feet can still swell up. It's a fact. So instead of wearing a constrictive pair of shoes that you'll struggle to put back on, why not try a soft pair of ballet pumps? Not only are they making a huge resurgence thanks to balletcore, but they'll be much more forgiving than loafers, court heels (shudder) and even trainers.
Description
Arket's suede ballerinas will add a touch of polish to an otherwise laid-back travel 'fit.
Description
Aeyde Mary Jane-style ballet flats are just as cute as Bella Hadid's.
The Holdall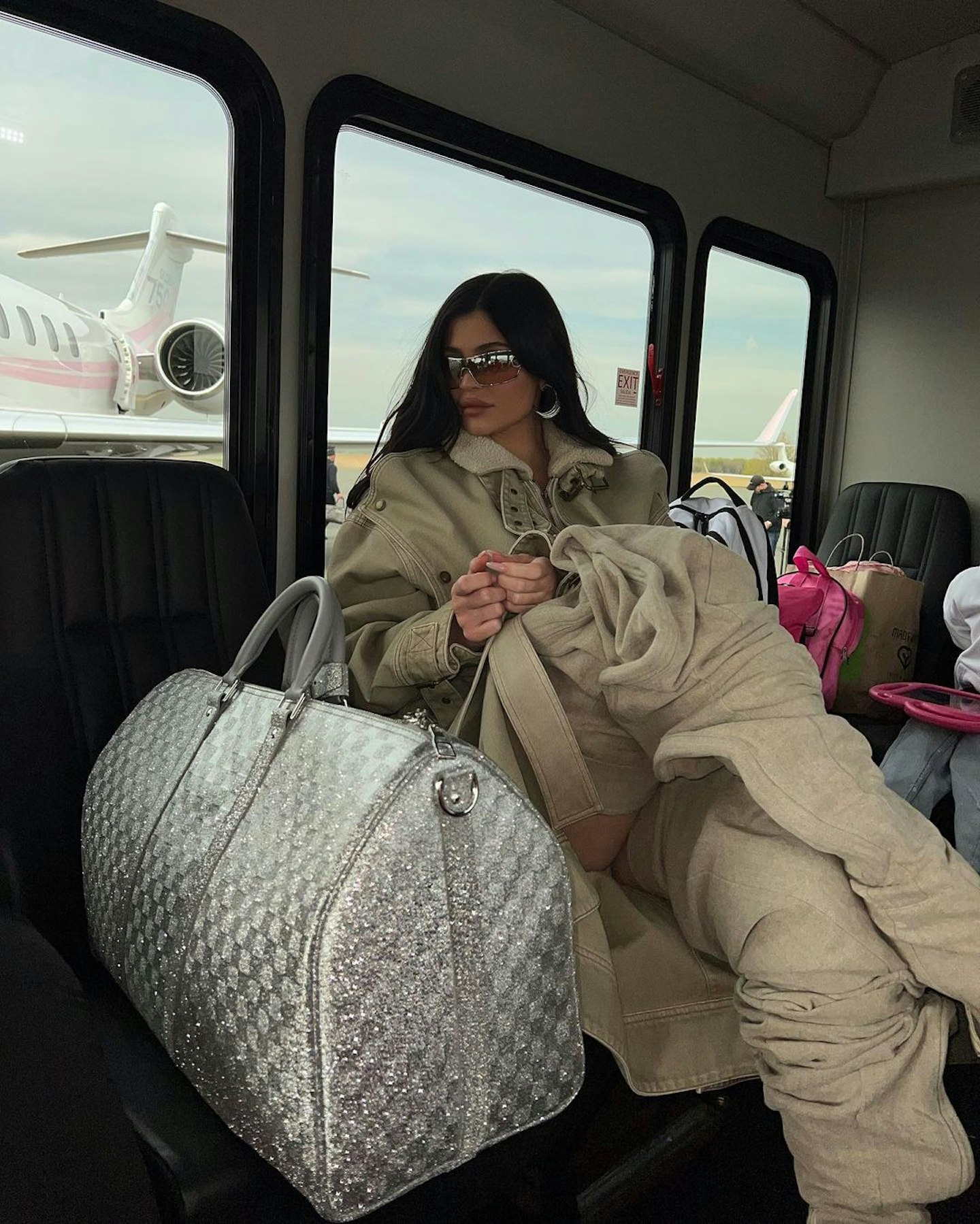 Kylie Jenner might take a glam approach to air travel - I think those might be thigh-high cargo boots - but she's still a practical girl at heart. That bedazzled holdall is the perfect size for a long weekend, no?
Description
Rains is your one-stop-shop for rucksacks and rain gear but also has some affordable weekend
Description
Sleek and simple, Luluemon's duffle bag is the ideal travelling companion if you're flying short
The Trainers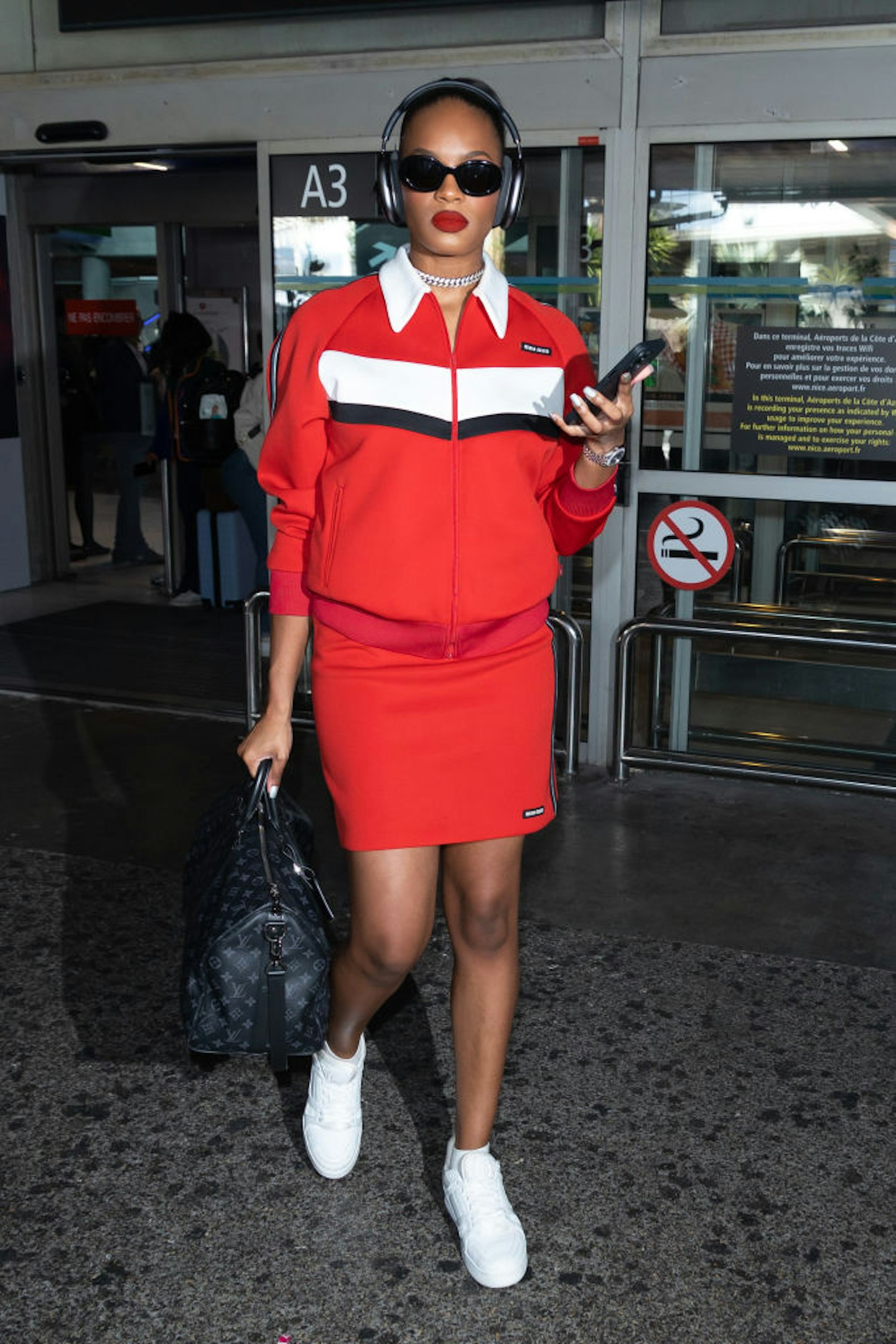 Didi Stone's bright white trainers were the perfect finishing touch to her tracksuit two-piece. Apart from sliders, I can't think of a more comfortable shoe to wear when you're feet might swell ever-so-slightly.
Description
Loewe x On is the latest sneaker collab you need to get on your radar because these shoes quite
Description
If want a slightly less high-maintenance shade, New Balance's 574 fits the bill with its take on
The Shirt Dress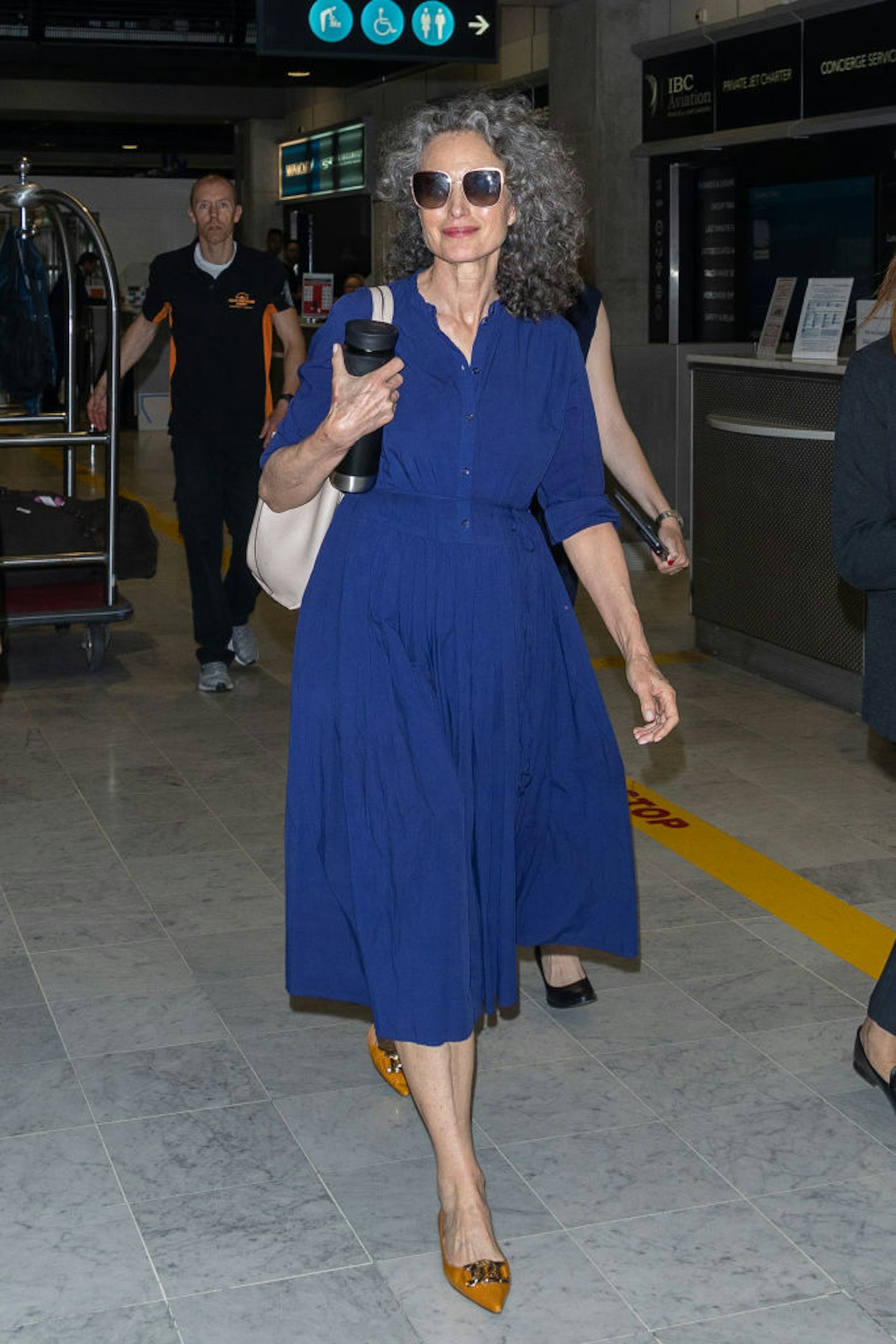 When Andie MacDowell touched down at Nice Airport, she looked like she was heading straight to a lunch meeting on La Croisette. If you're travelling for work, a non-crease shirt dress is a safe bet. Look for knitted options that won't get rumpled (even if you're sat in economy).
Description
If you stepping off the plane and heading to a meeting, you need something that won't look creased
Description
Me+Em's geometric-print shirt dress is made from 100% recycled polyester, which is much less