Cast aside your trusty ankle boots for something a little longer. Knee high boots have to power to immediately upgrade an outfit from casual to considered. So if (like me) you've been wearing sandals or trainers on repeat for the past few months, it's time to embrace new outfit ideas and try something a little different. For 2023, knee high boot outfits have a hint of nostalgia with plenty of square toes and mid heels worn with long denim or knee-length skirts - a peak early '00s girlband favourite.
My top tip? Look for options with elastic panels if you struggle to find knee high boots that fit calves properly and make sure to wear a pair of knee-length pop-socks, too. For some knee high boot outfits ideas, take a look at some of these street-style ideas...
Match Your Skirt And Boots
Match for your boots to your skirt for an easy peasy but super chic outfit - we love matching patent leather but a black leather skirt and black leather knee-high boots are also a great option.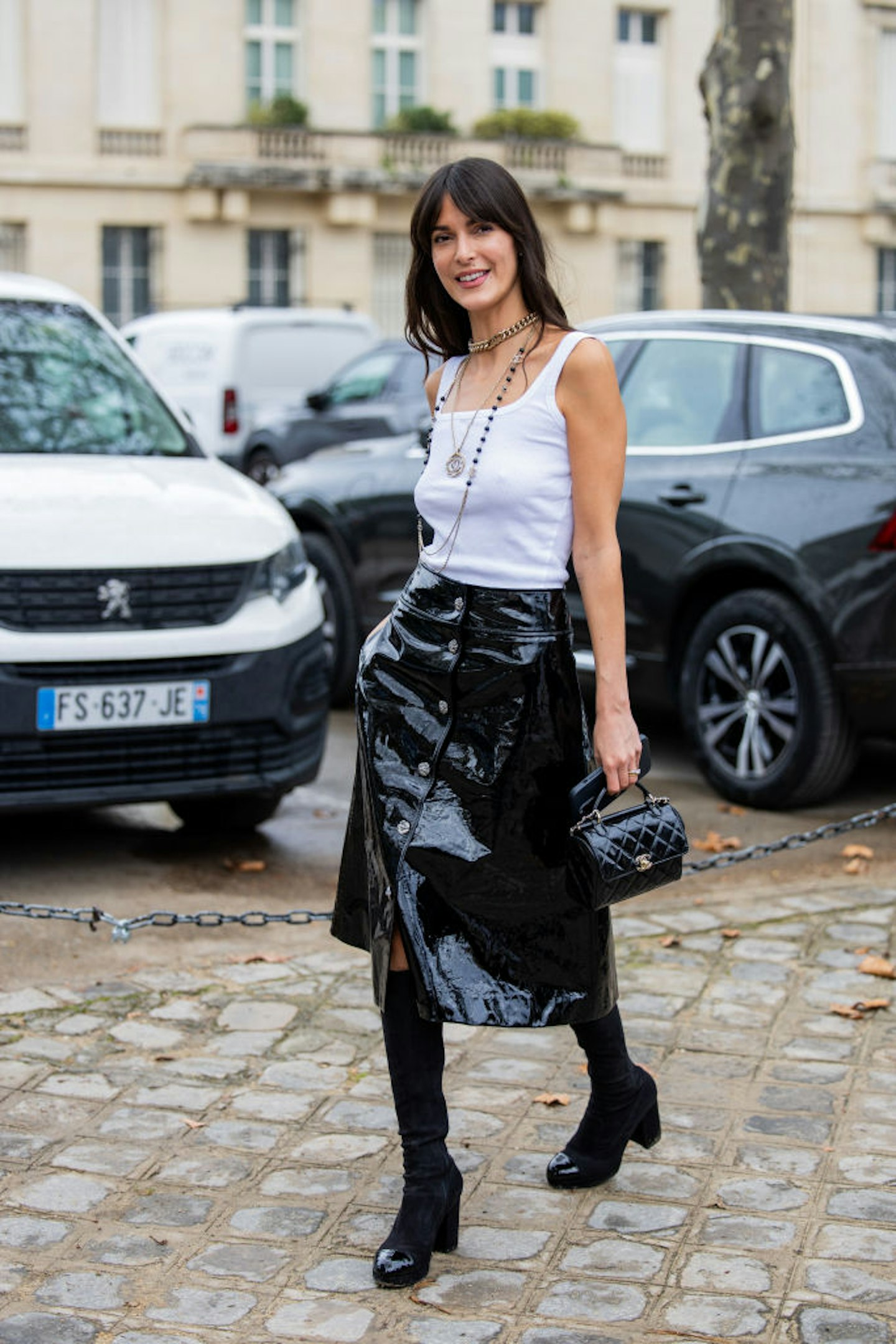 Description
Simple and sophisticated, pointed block heels black leather knee-high boots are always a winner.
Try A Statement Boot
For something bold and a little different, look for patterns, bright block colours or even embellished boots to up the sartorial ante.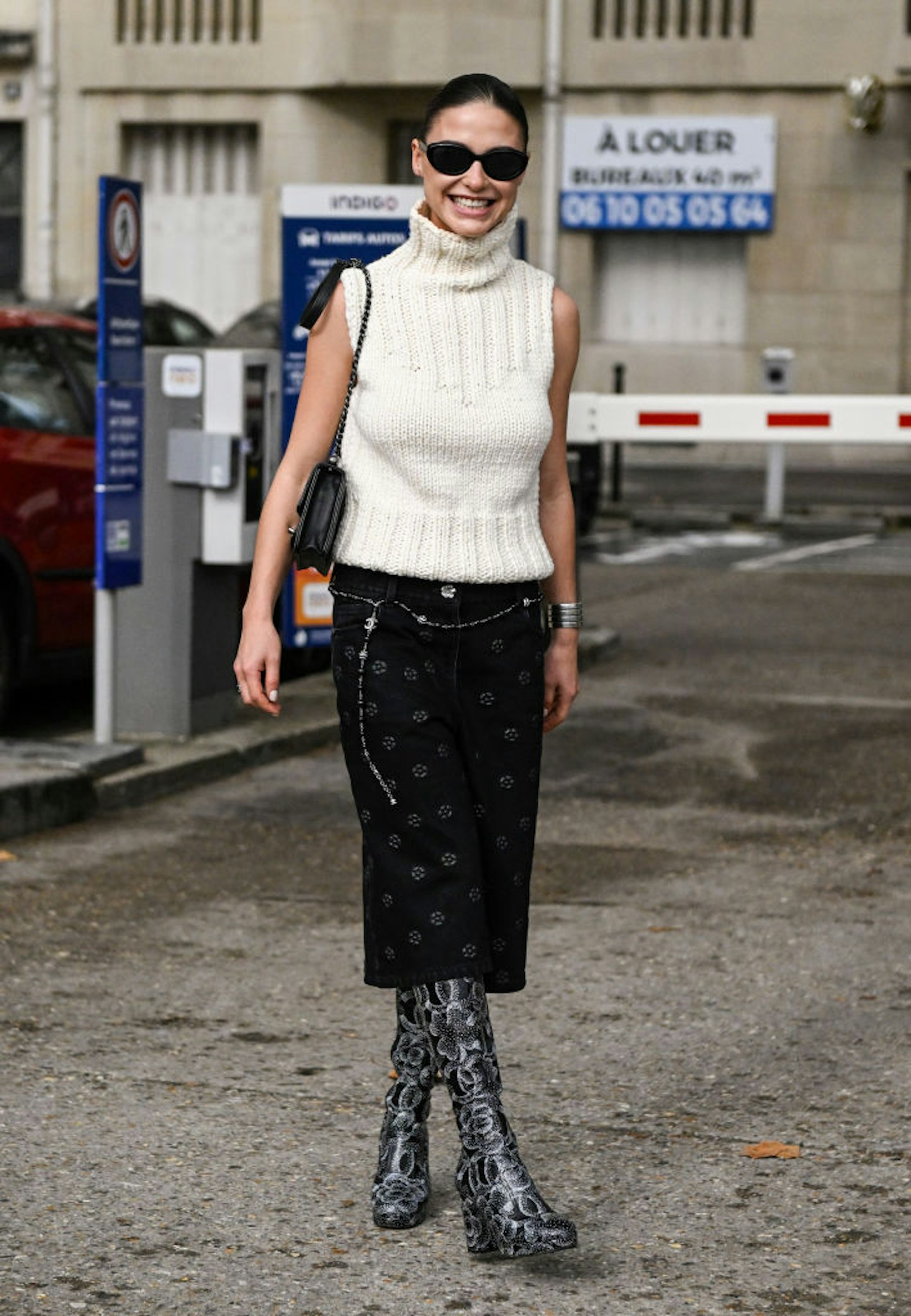 Description
Gianvito Rossi's collection of knee-high boots is to be marvelled upon, especially these bright
Go For White
If you're partial to wearing all-black, adding a bright white pair of knee high boots will instantly make your outfit a little more luxe.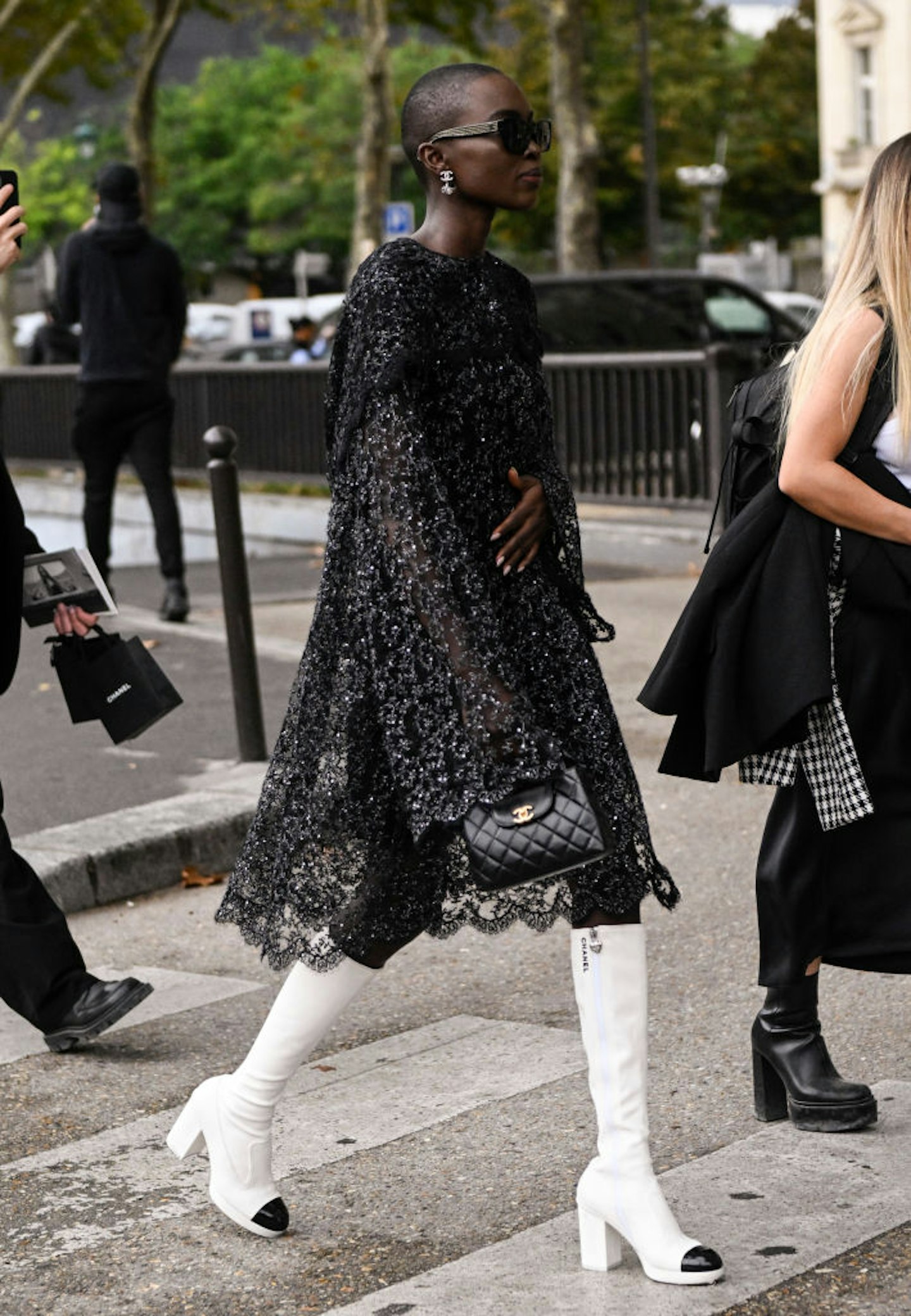 Description
A crisp tone of white leather and with the perfect heel height, these COS knee-high boots nail the
For A Night Out
Try a stiletto boots for your next night out, despite the heels looking high - there are no fiddly straps or awkward court shoes that can slip off easily.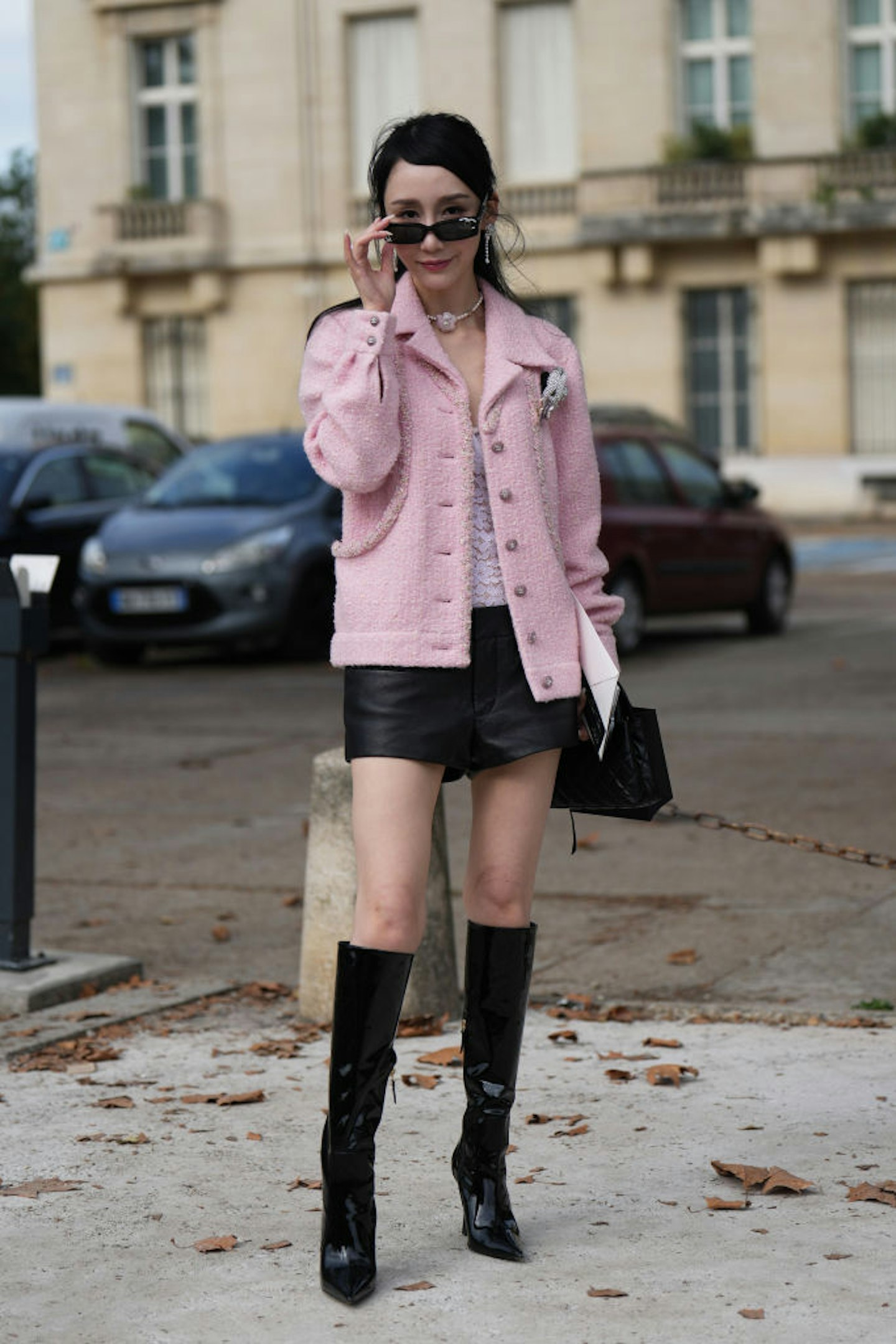 Description
Look for microfibre fabrics with a little stretch for maximum comfort, like these John Lewis
Slip Dresses + Leather
A sleek long boot instead of something more stompy is the ideal way to bring the slip dress into 2023 - and makes the perfect transitional weather look.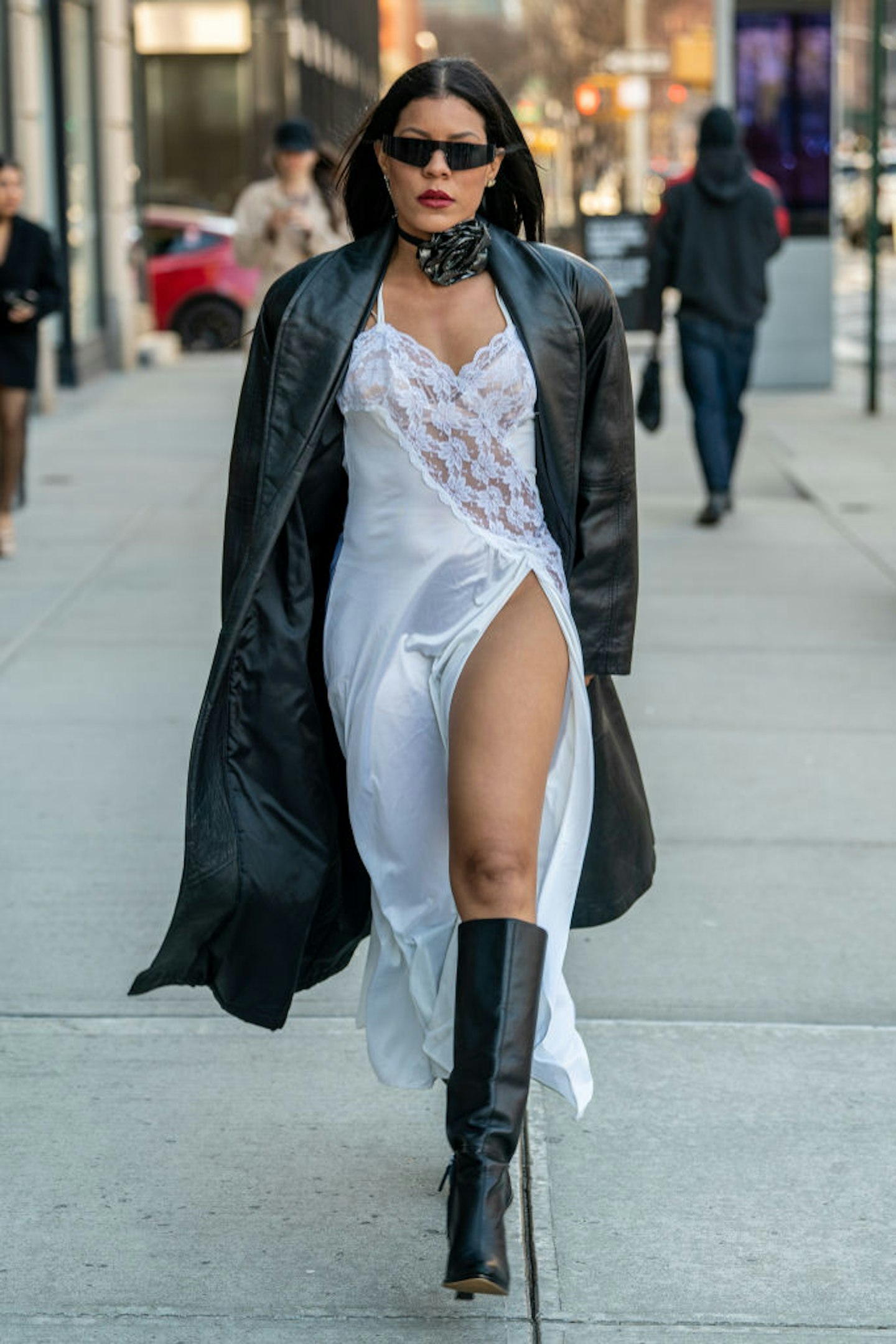 Description
By Far is a brilliant purveyor of all boots, but most especially the knee-high variety. This
Knee Length + Knee High
Think '90s girlbands or early 2000s. Our obsession with nostalgia continues with pairing knee-length skirts with knee-length boots with just a sliver of knee on show.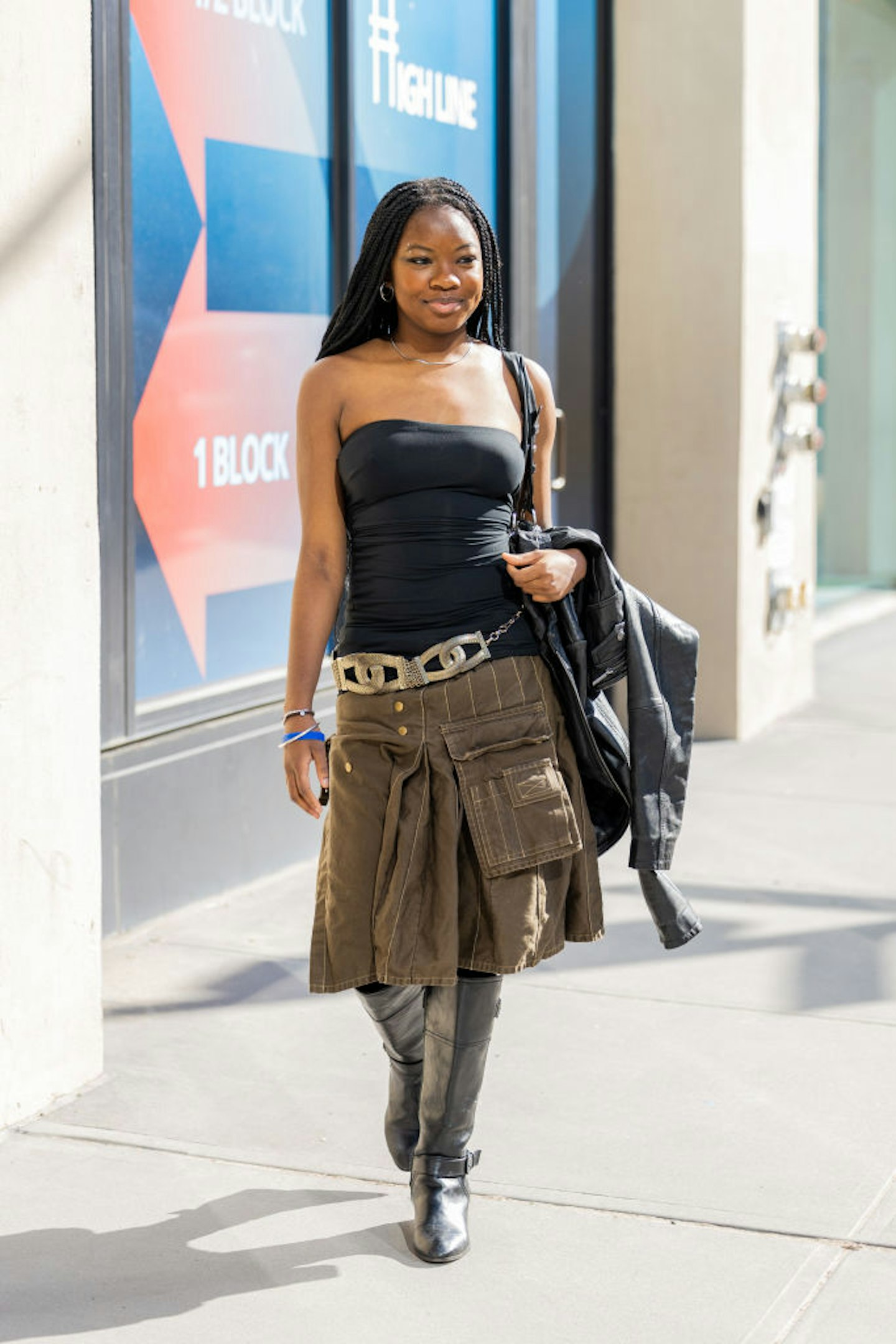 Description
Stopping slightly short of the knee, these buckled boots will look brilliant with slinky
Description
These Tory Burch boots have a curved block heel, giving you height without compromising too much
Try A Disco Boot
Put aside the plain black boots for another day and opt for dazzling metallics. Silver is a failsafe option that will go with pretty much any outfit - taking an everyday look from plain to party.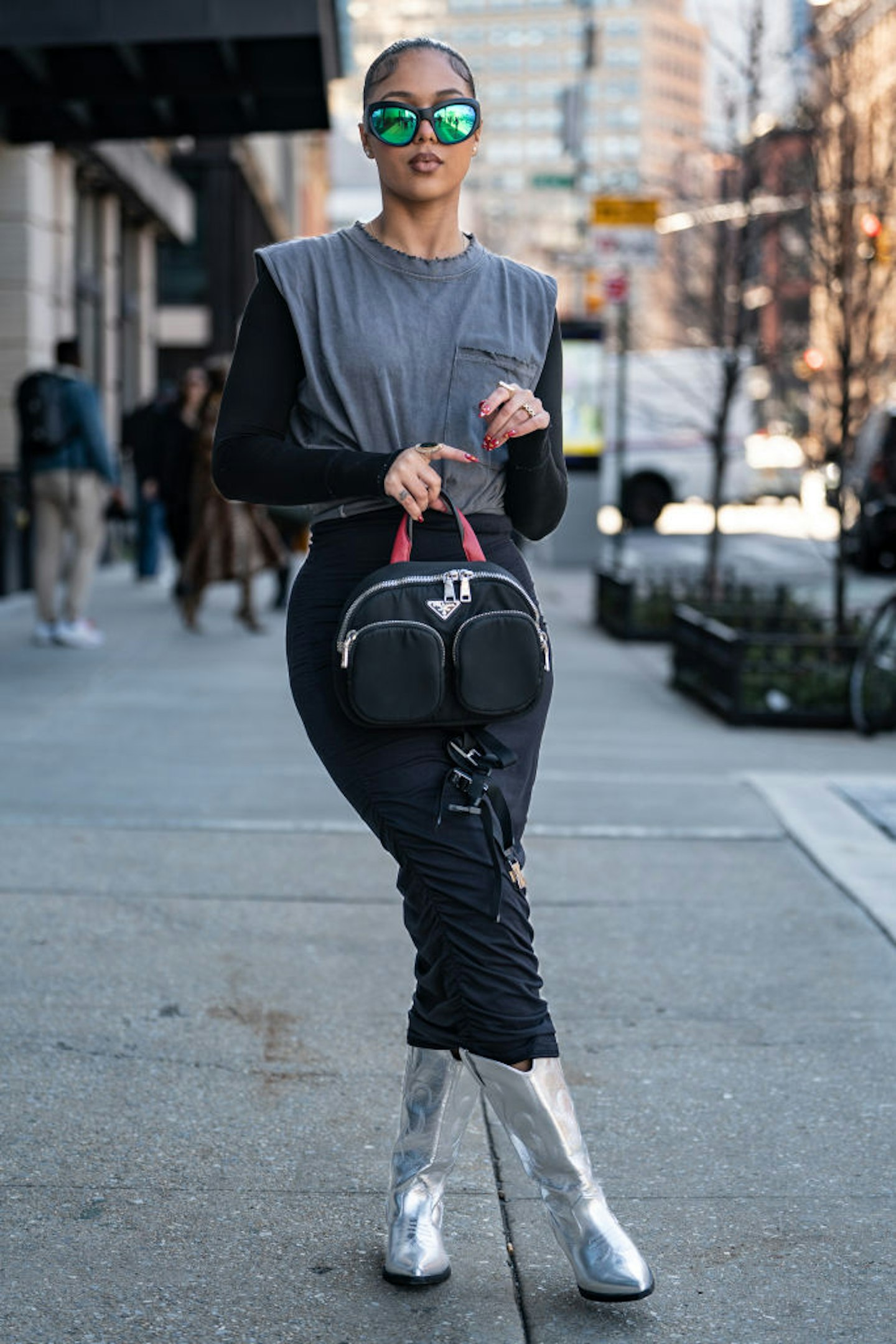 Description
These Jill Sander super silver knee-highs are currently on sale at 30% off their original price.
Boots Over Trousers
Go on, show off the boots! Try styling yours over your jeans or trousers for a new way of wearing. P.S. Tuck your trousers into your socks to avoid any bunching up.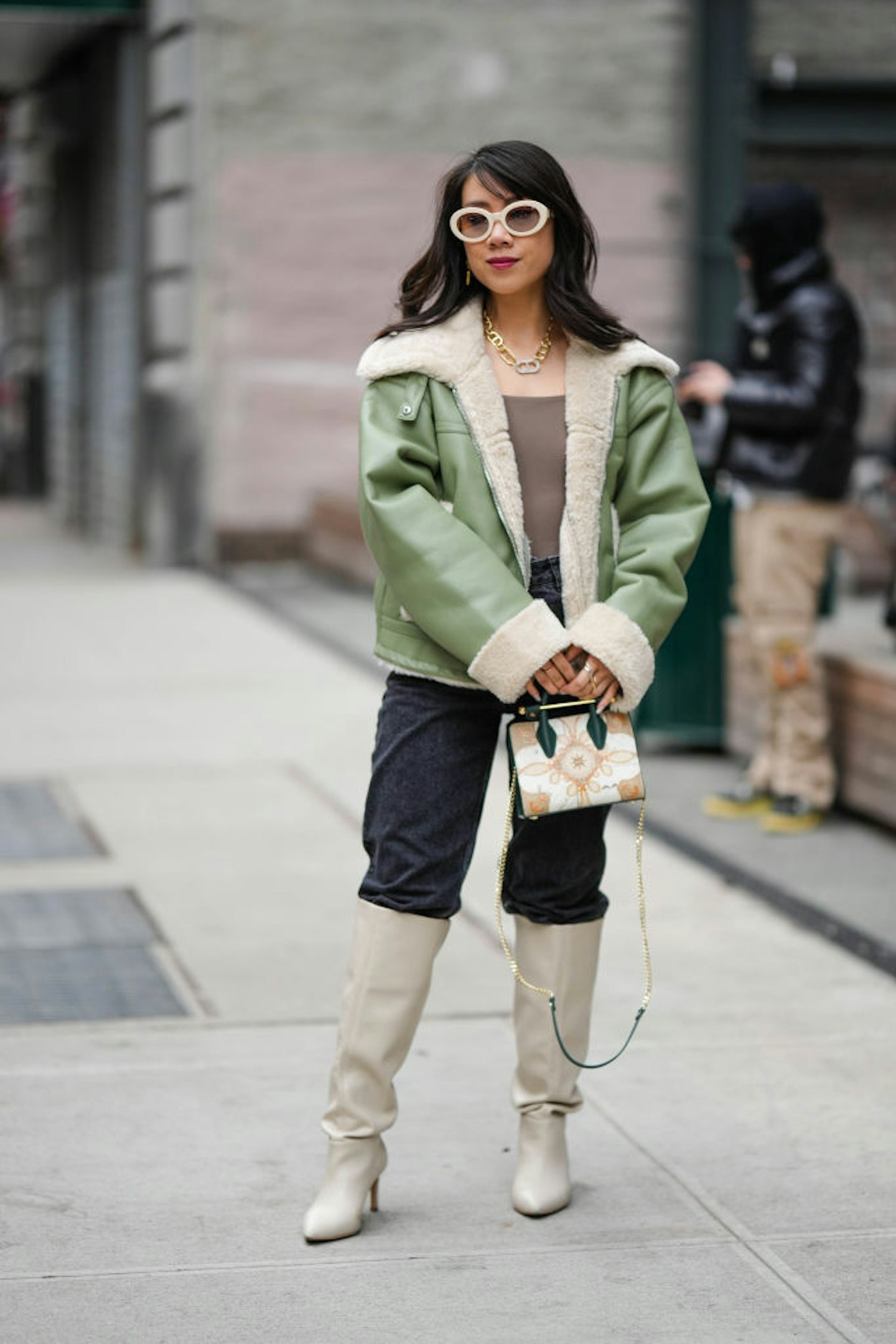 Description
Ganni's selection of cowboy boots is almost unparalleled. This white pair would look seriously
Try Them With Tights
If you don't quite fancy boots and a bare leg try super sheer 10 denier tights or fishnets for a sophisticated grown-up outfit.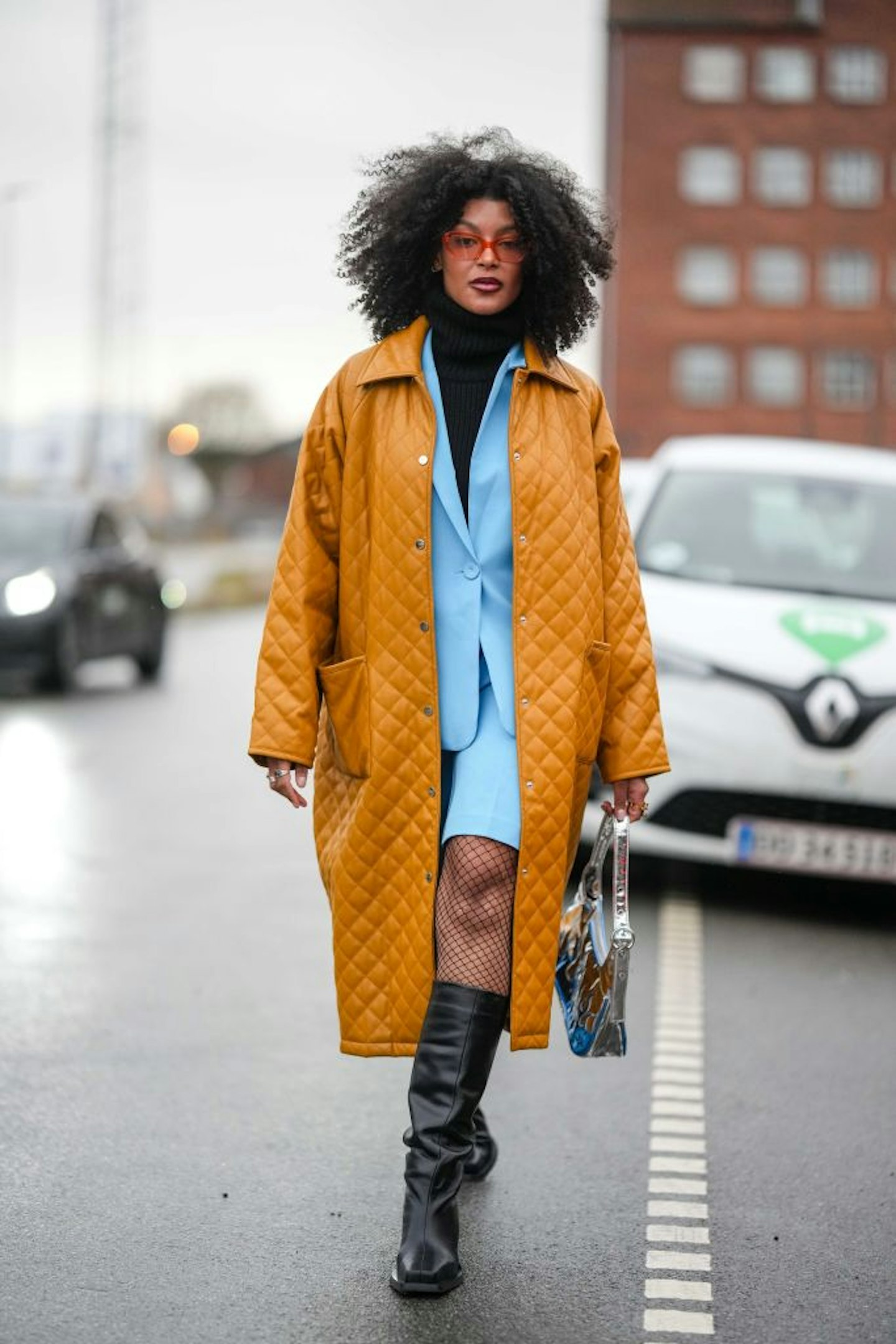 Description
Thanks to the flat sole (and buckled sturdiness) of these riding boots, they're perfect for
If In Doubt Wear With Denim
For 2023, denim is reigning supreme, and the more the better. Try a long denim skirt with knee-highs and a denim shirt in the same wash.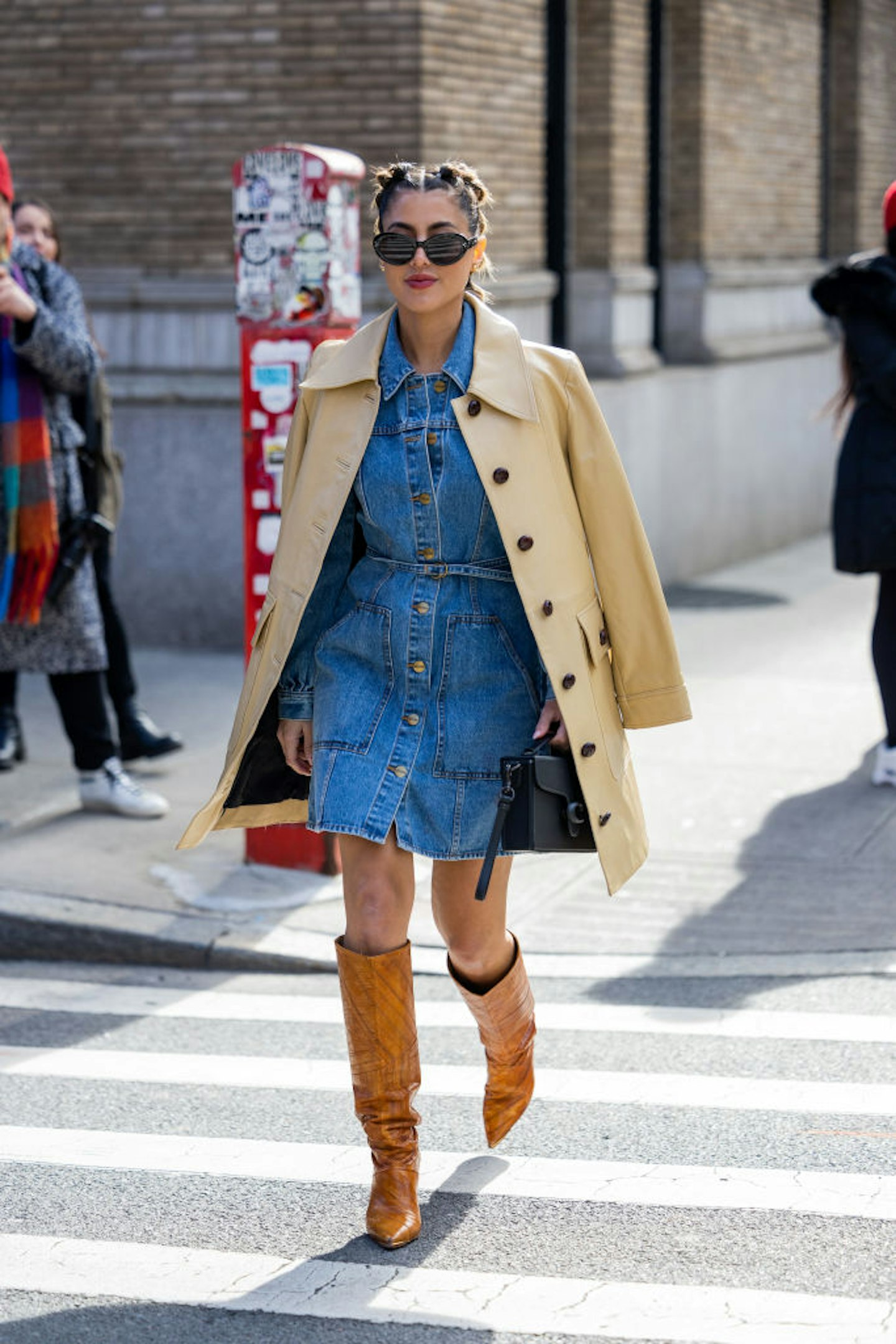 Description
Chestnut-coloured leather looks cool (and ever-so-slightly '70s) with indigo denim. These Dune
Match To Your Trousers
Wearing black leggings or trousers with long black boots can immediately give a sleek silhouette, wear with a statement coat and simple tee for a high-impact, low-fuss outfit.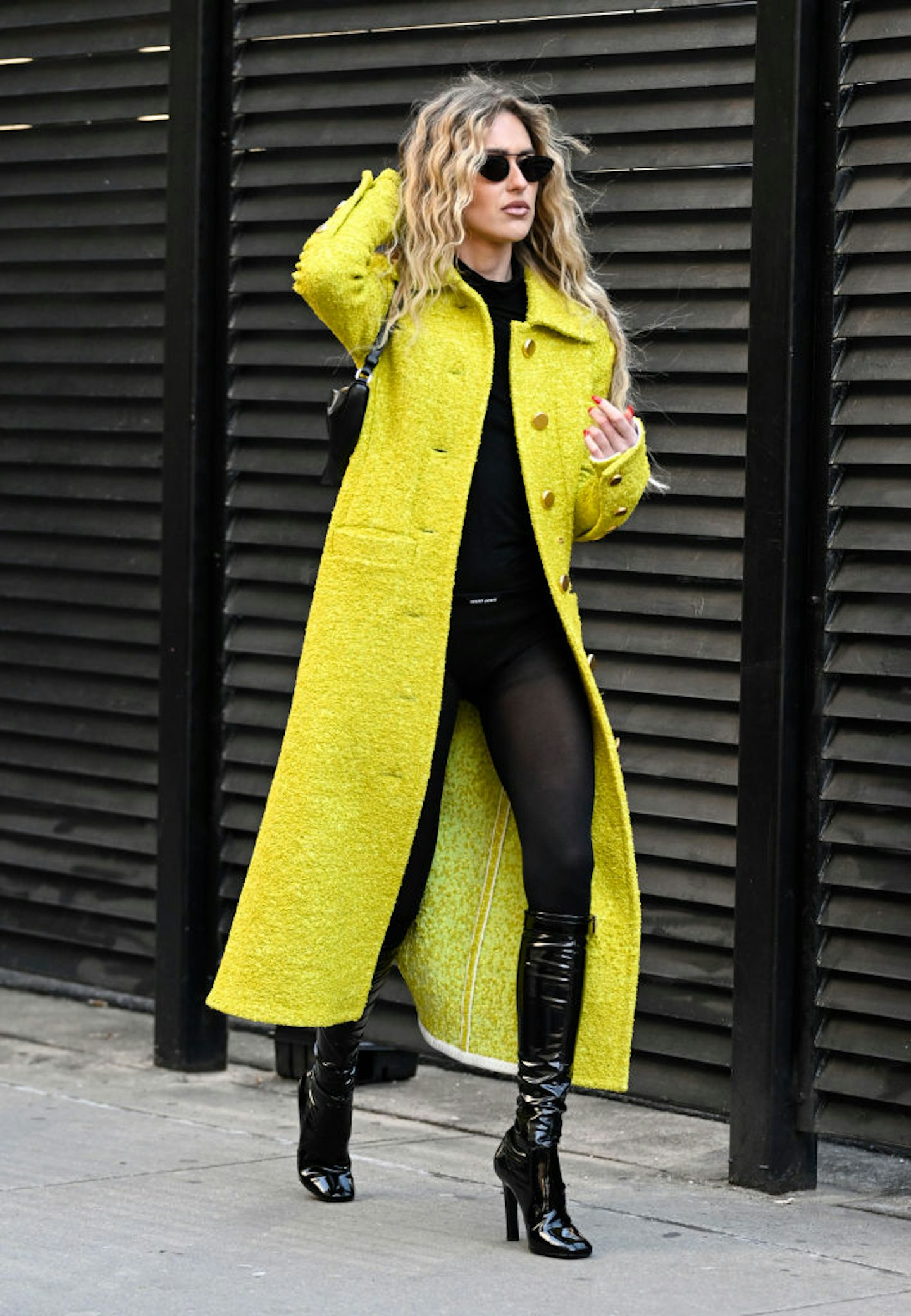 Description
Knee high boot outfits give off nothing if not main character energy. Zara's scrunched leather