Lady Kitty Spencer managed to pull off one of the most ostentatious weddings we've seen for some time – and in the midst of a pandemic. Last July, she married Michael Lewis in Rome and wore no fewer than five Dolce and Gabbana gowns. More recently, she wore the label again – this time for a party during London Fashion Week.
What was slightly surprising about Lady Kitty's appearance at LFW is that she took her siblings with her – and who knew she had twin sisters, both of whom are just as glamorous as she?
Lady Eliza and Lady Amelia are Kitty's 29-year old twin sisters, who both attended the LFW party in cut-out Michael Kors Collection dresses. The pair had arrived fresh from New York Fashion Week, where they attended the Michael Kors show.
All three Spencer women were accompanied by Samuel Aitken, their 18-year old half-brother. He is the son of their mother, Victoria Aitken and her second husband, Jonathan Aitken, to whom she was married between 2005 and 2009. And yes, he's just as good looking as the rest of his siblings.
Of course, Lady Amelia, Lady Eliza and Lady Kitty are all Princess Diana's nieces, as their father is Earl Spencer, Diana's brother. Clearly great style runs in the family.
SEE: Princess Diana's Best Looks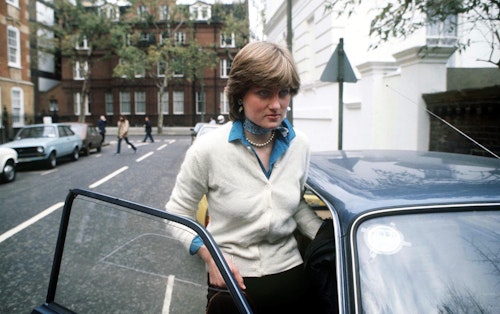 1 of 47
CREDIT: Getty Images
The young Diana Spencer wears a shirt and neck scarf in 1980 - take note if you want to channel this season's preppy vibes.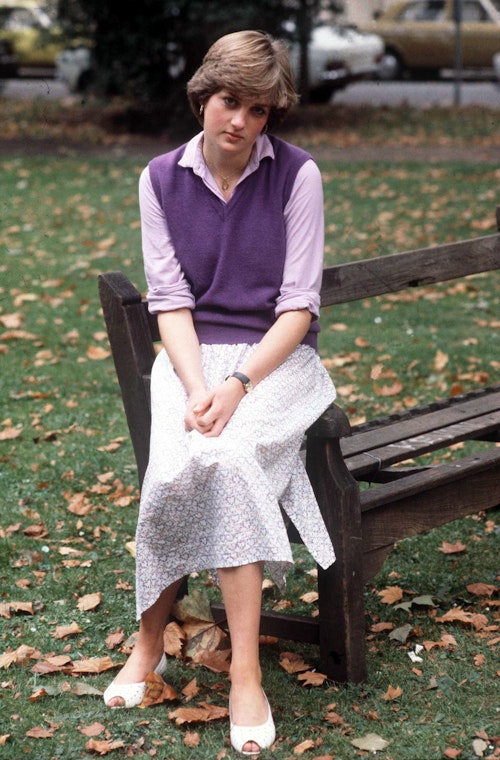 2 of 47
Into the sweater vest trend? Diana shows you how to do it.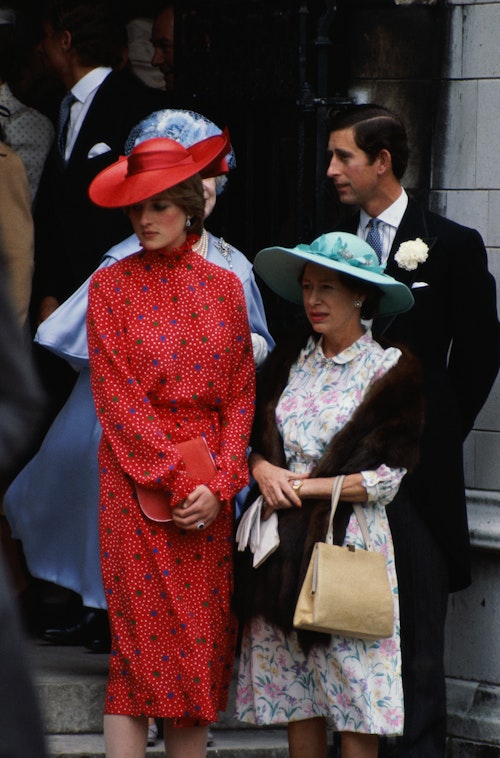 3 of 47
As a soon-to-be-member of the Royal Family, Diana Spencer mastered her hat game fast.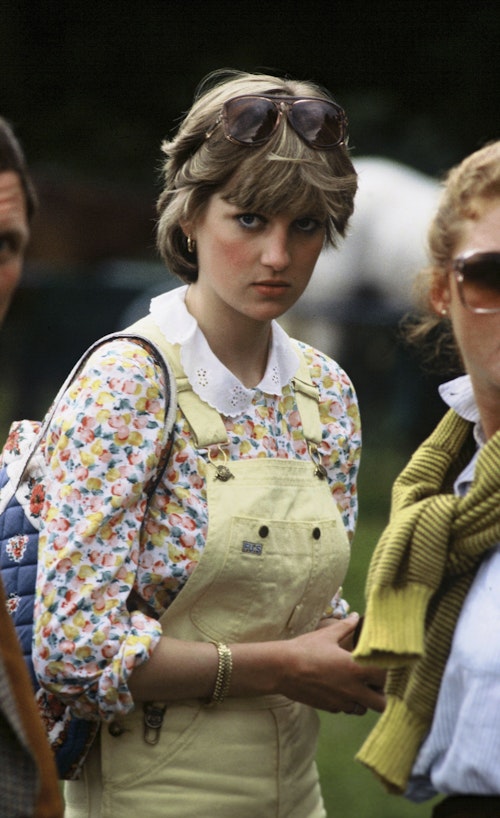 4 of 47
Sherbert dungarees and a sweet floral shirt were on the cards in 1981.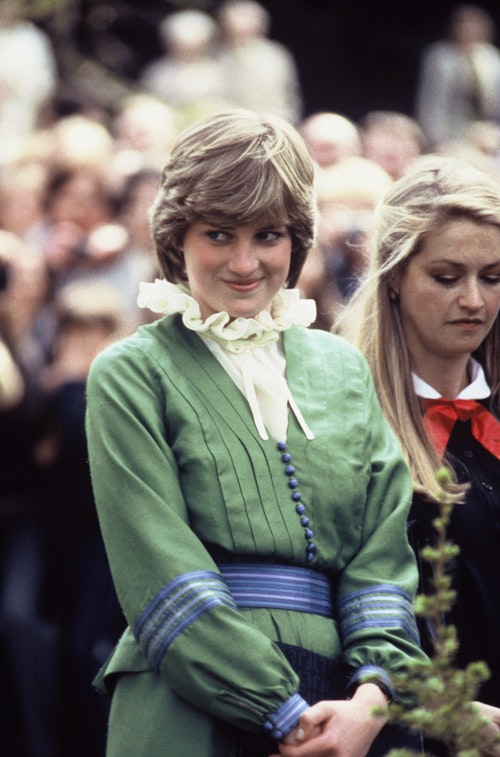 5 of 47
Doing Big Collar Energy long before everyone else got the memo.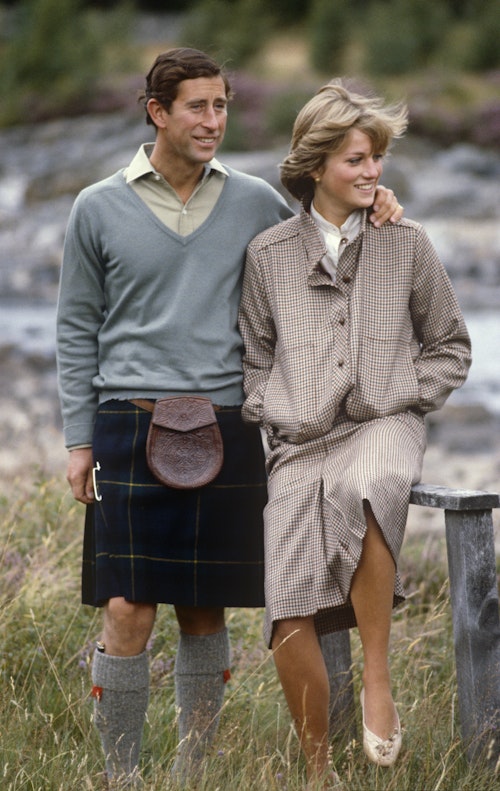 6 of 47
Heritage checks on Diana; a kilt on Charles - you get one guess where they went on honeymoon in 1981.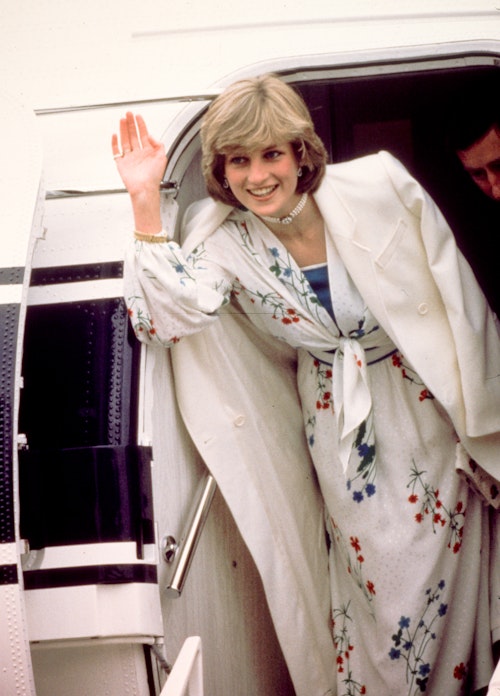 7 of 47
A shrobing masterclass, departing for her honeymoon in 1981.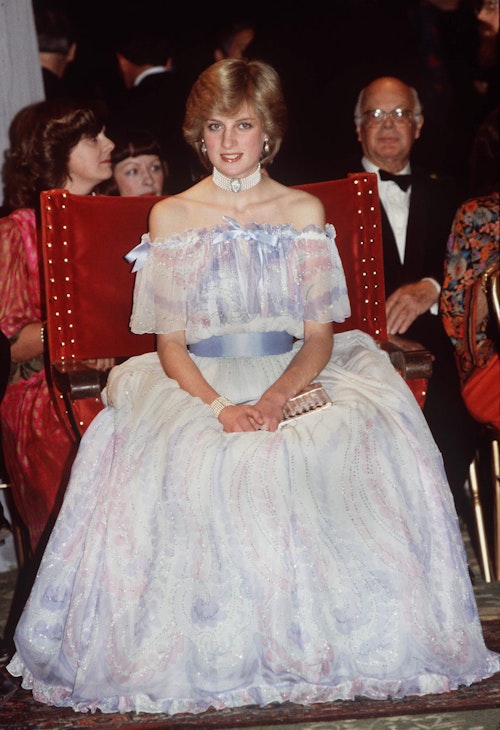 8 of 47
Leaning into her Princess role at the Victoria and Albert Museum in 1981.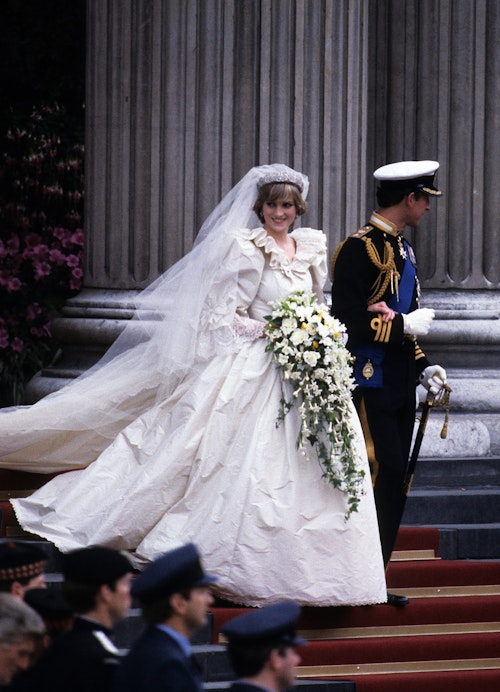 9 of 47
The ultimate wedding dress in 1981.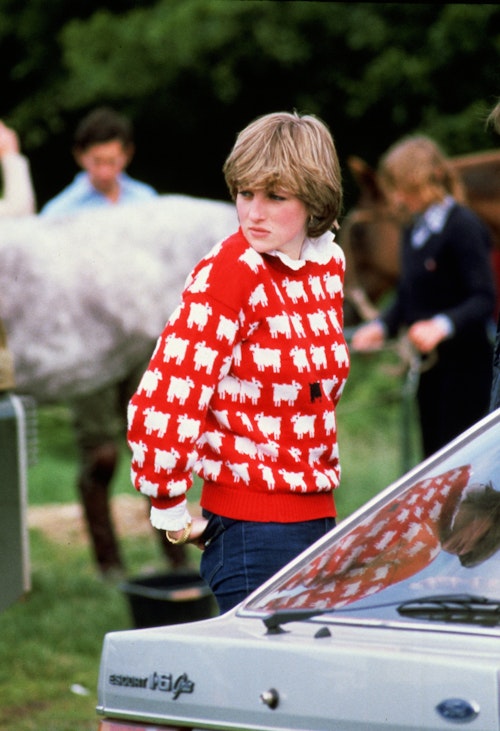 10 of 47
This black sheep sweater has been reissued by Rowing Blazers.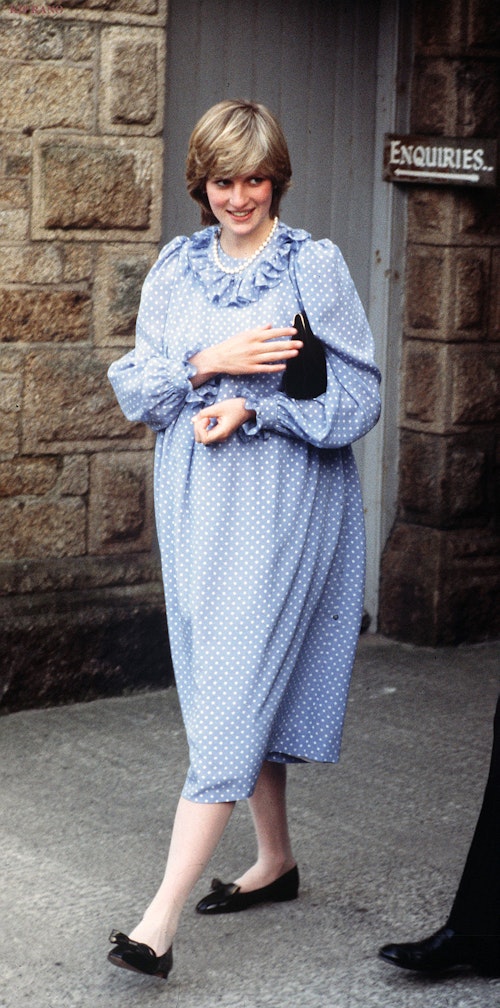 11 of 47
Polka dots, frills and a billowing silhouette in 1982. We would 100% wear this now.
12 of 47
With Prince Charles and Prince William in 1983, in the perfect autumn outfit (seriously, where can we get those boots?!)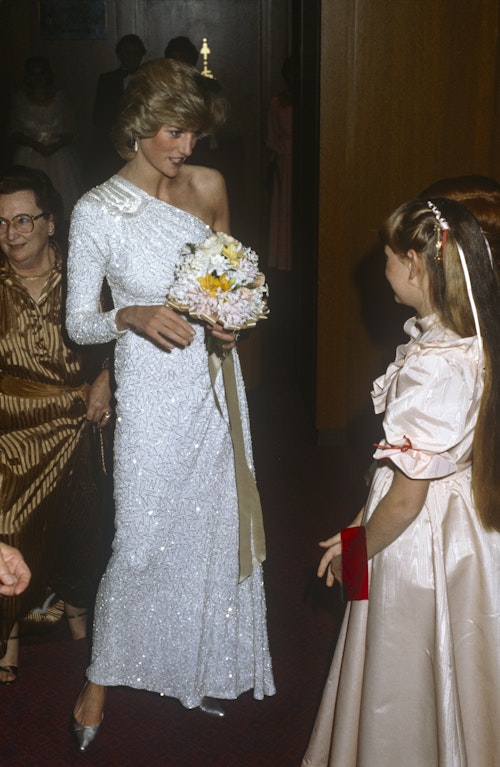 13 of 47
One shoulder dresses were another Diana favourite.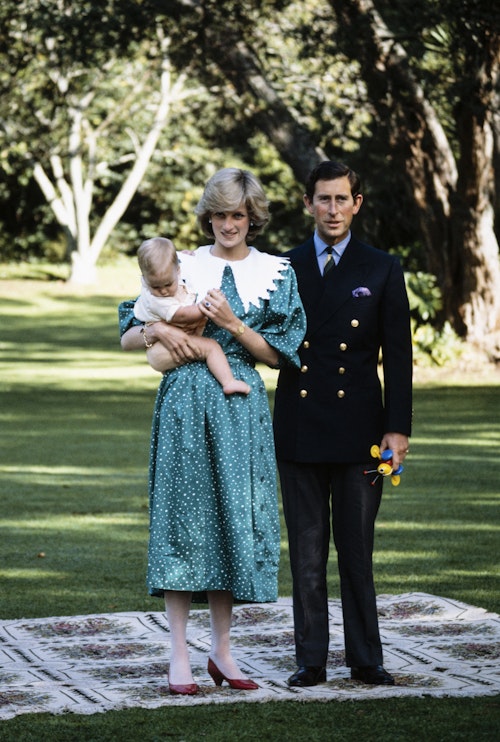 14 of 47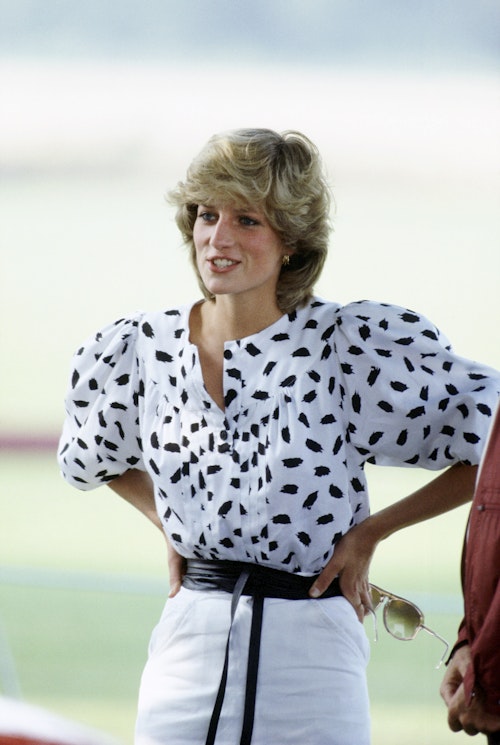 15 of 47
A puffy sleeved statement blouse for the polo in 1983.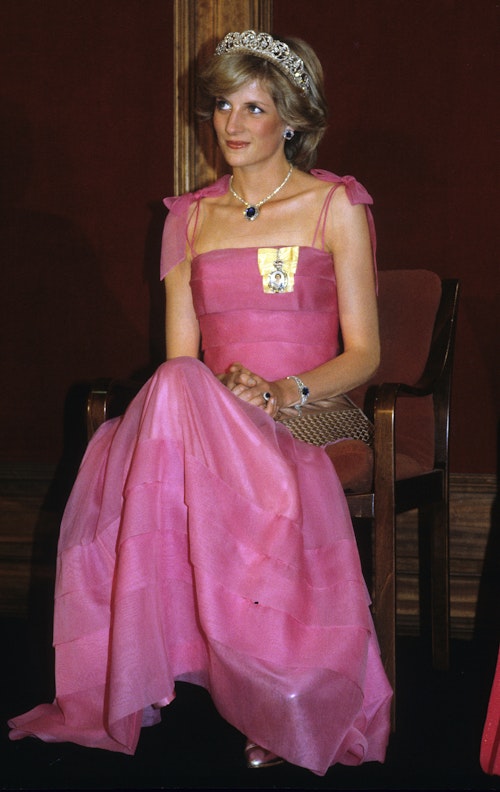 16 of 47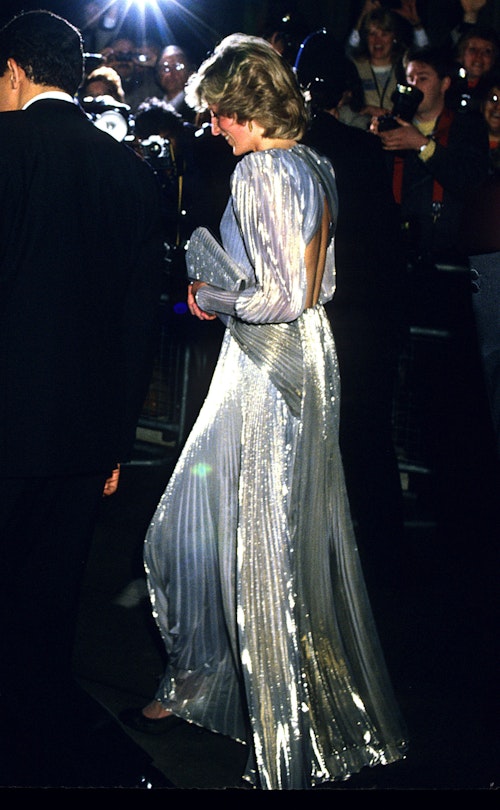 17 of 47
Demure at the front, daring at the back, in her liquid silver dress Diana ensured all eyes were on her at the A View to Kill premiere in 1985.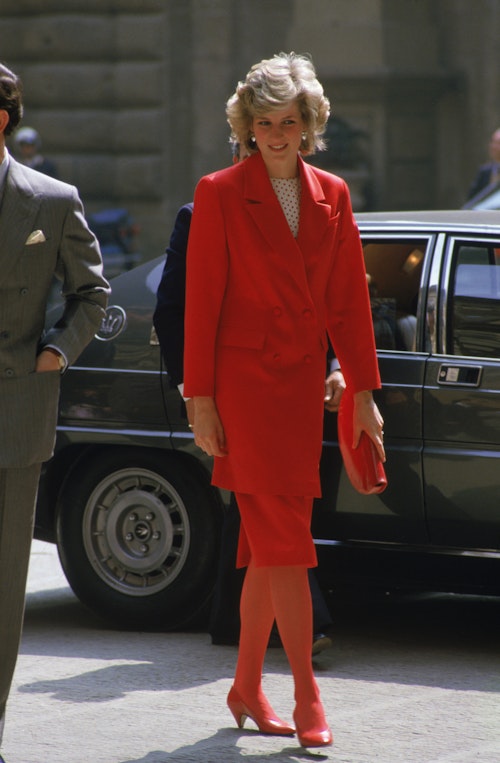 18 of 47
Why blend in when can you can stand out? Head-to-toe red in 1985.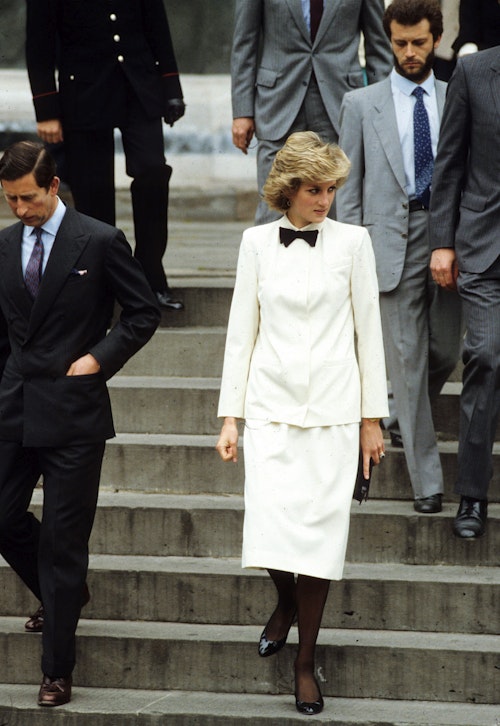 19 of 47
Diana had a thing for bow ties, wearing one here in 1985 with a Jasper Conran skirt suit.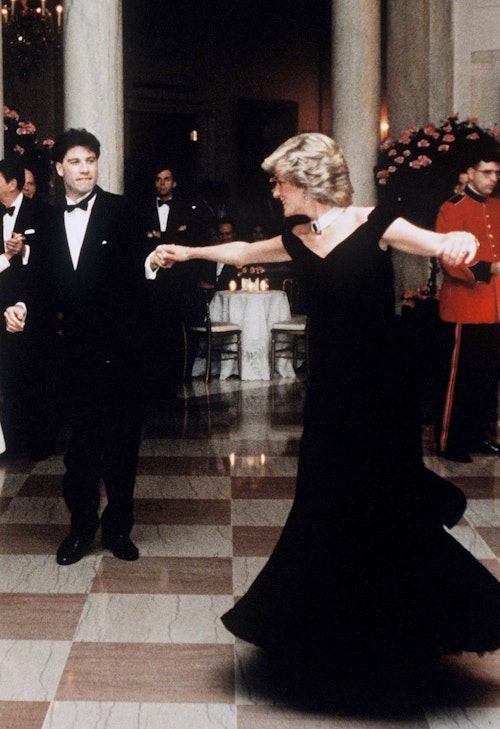 20 of 47
Dancing with John Travolta at the White House in 1985.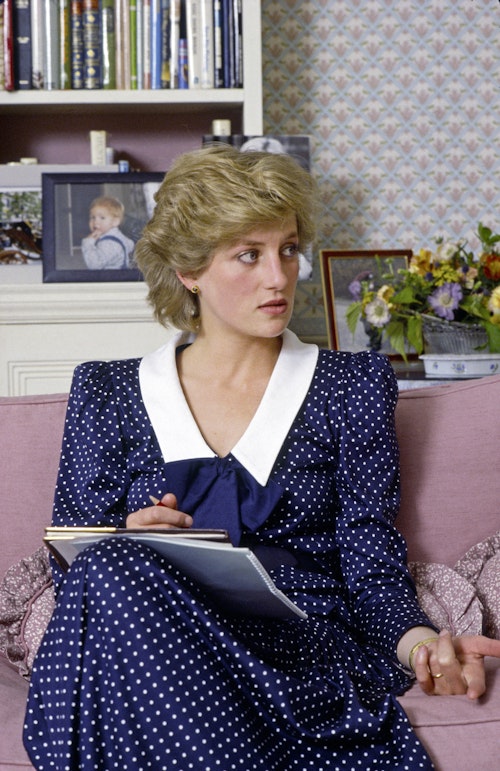 21 of 47
Is it just us, or does this bear a striking resemblance to Kate Middleton's favourite Alessandra Rich dress?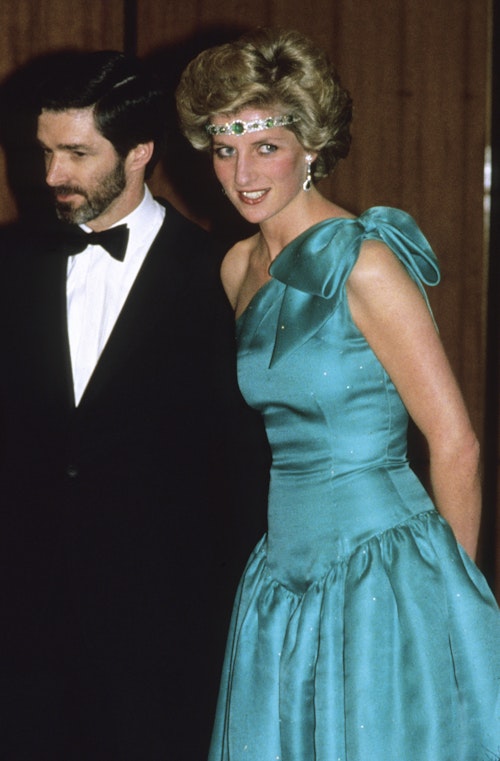 22 of 47
A bohemian take on the tiara in Australia in 1985.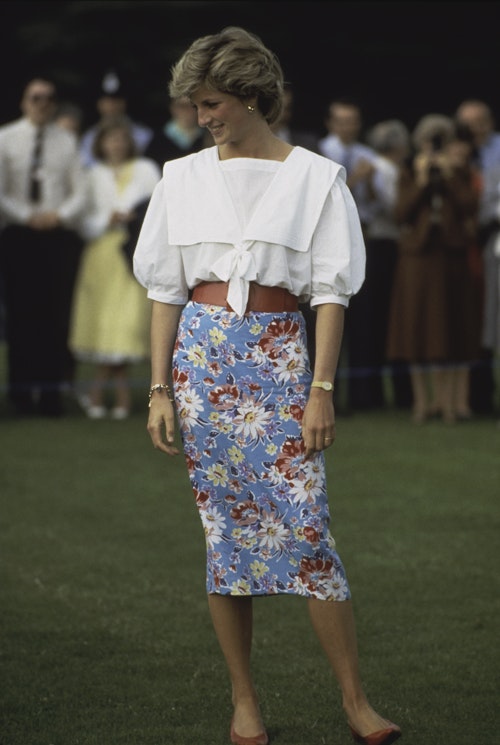 23 of 47
Pretty sure we've seen this exact shirt all over Instagram.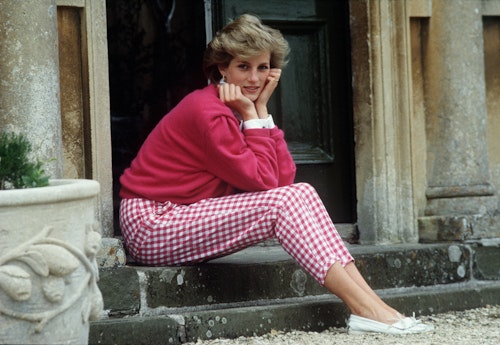 24 of 47
Colour and print weren't just for formal appearances, here in pink and white at Highgrove in 1986.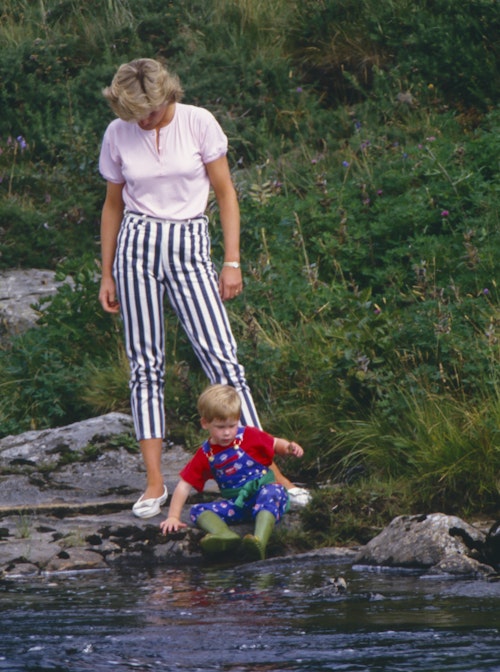 25 of 47
More printed pants in 1987.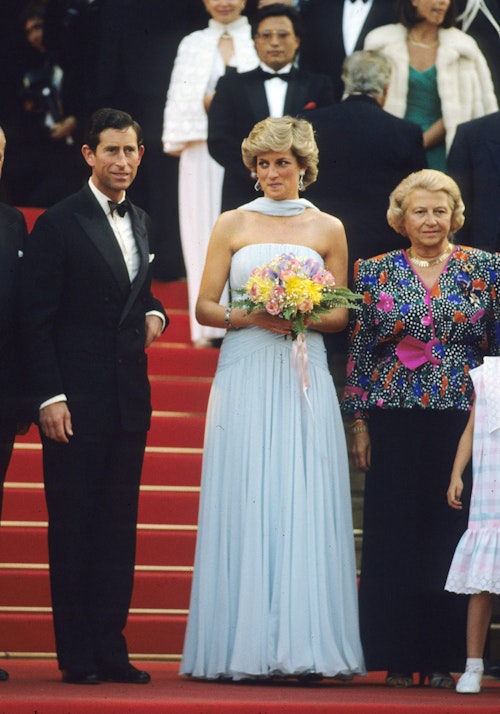 26 of 47
Stealing the spotlight from the Hollywood glitterati on the Cannes red carper in 1987.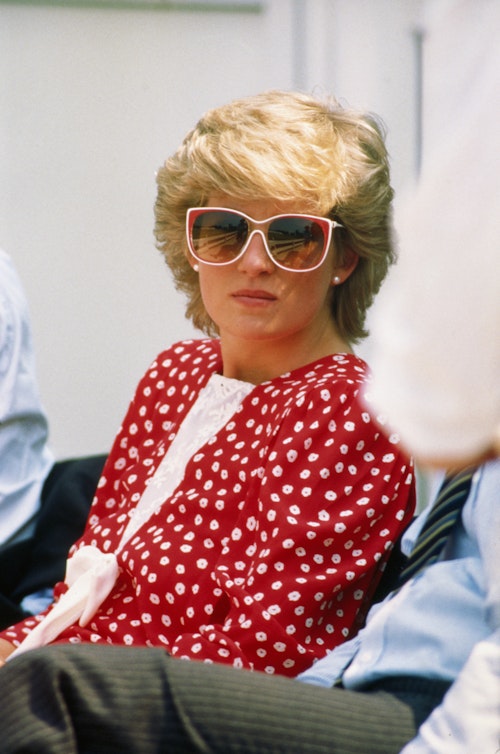 27 of 47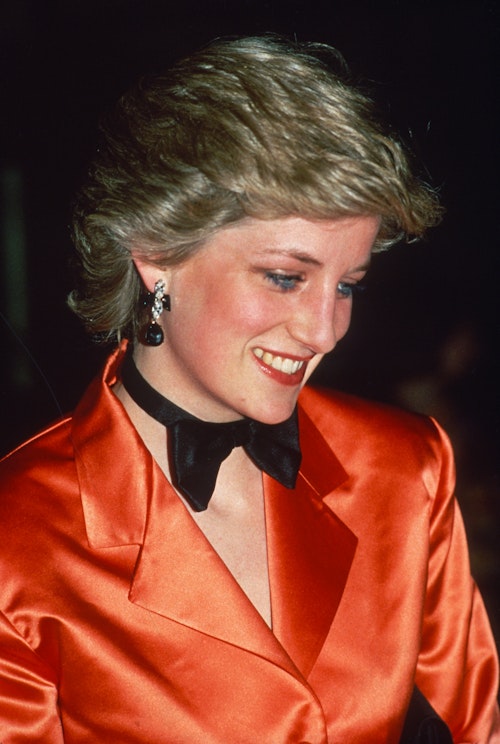 28 of 47
Another bow tie, this time in Lisbon in 1987.

29 of 47
The princess of... punk? Diana wore red leather trousers for a night out to see The Phantom of the Opera in 1987.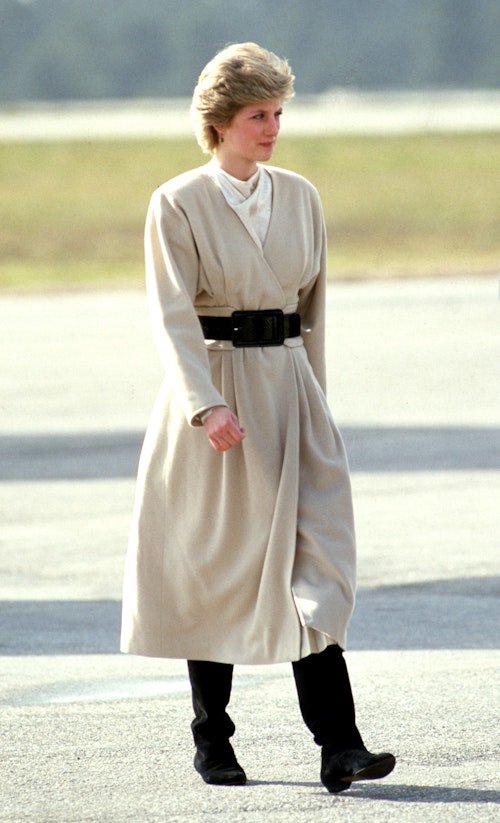 30 of 47
Perfect autumn outfit inspiration in Portugal in 1987.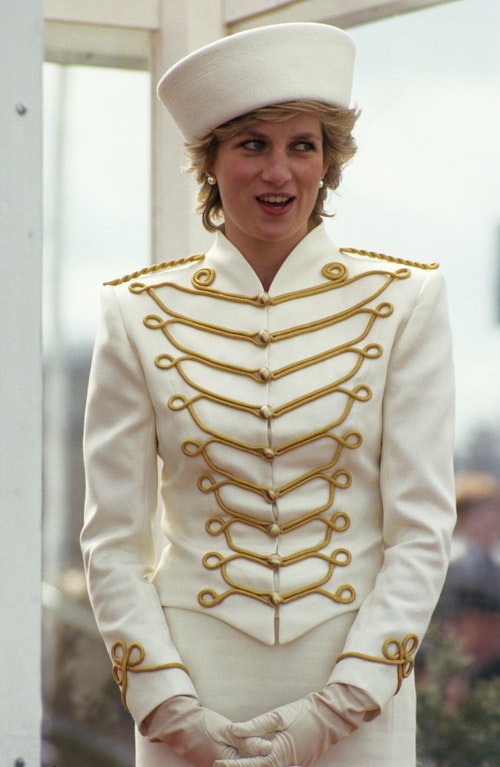 31 of 47
Embracing the military theme wearing Catherine Walker at Sandringham in 1987.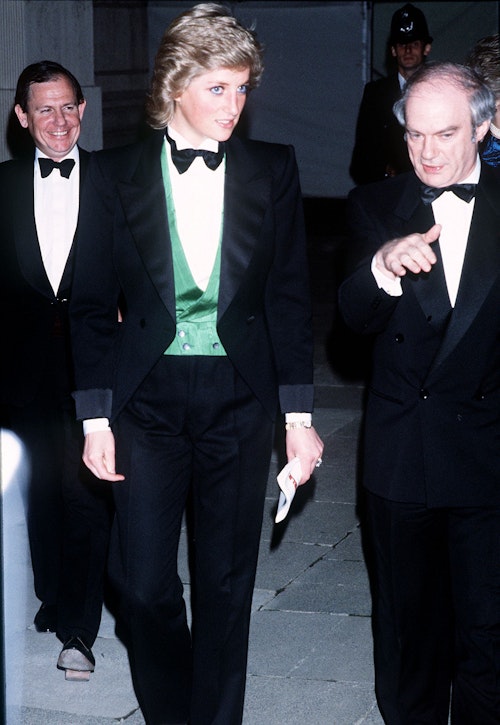 32 of 47
Diana in a tuxedo in 1988. Perfection.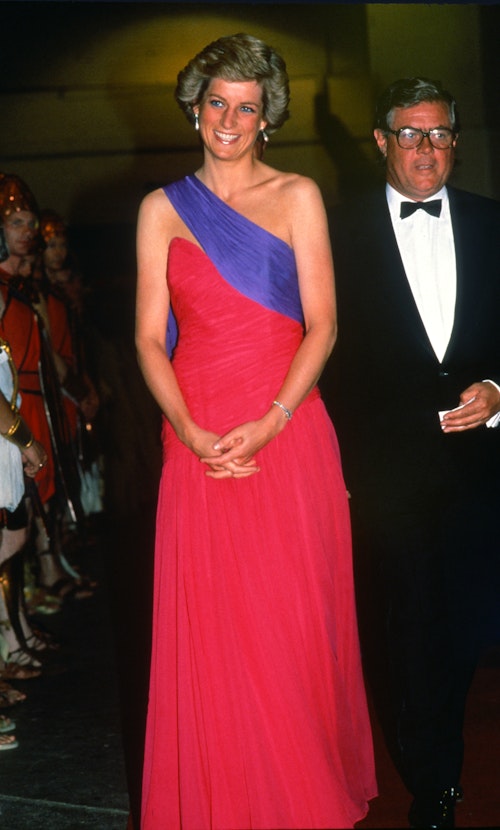 33 of 47
Red + purple = Diana's favourite power couple.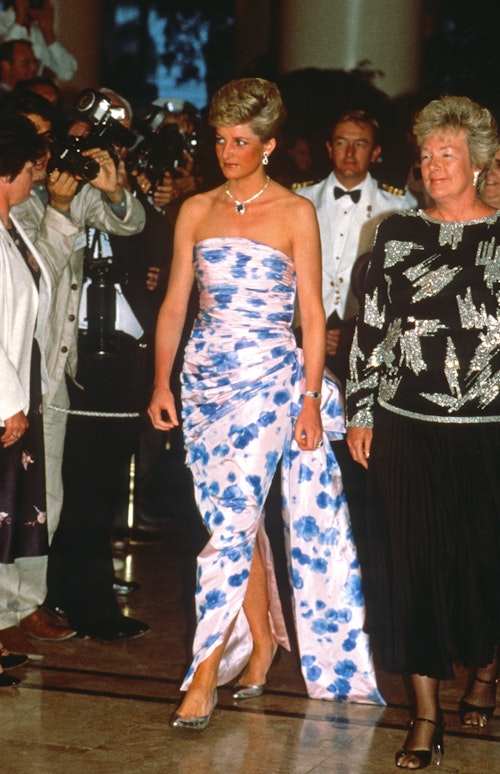 34 of 47
It was another star turn for Diana in Catherine Walker in Australia in 1988.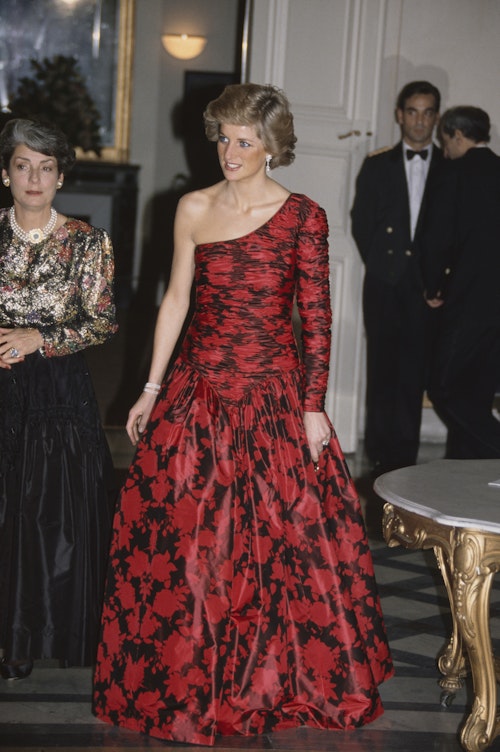 35 of 47
What did we tell you about one-shoulder dresses?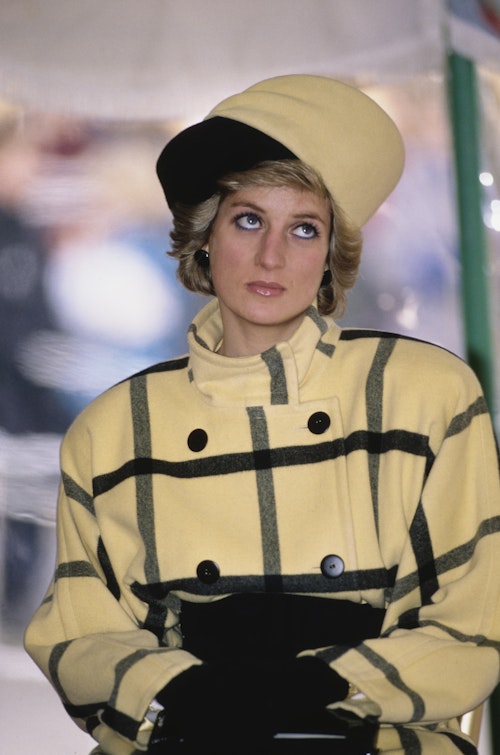 36 of 47
On the Isle of Wight in 1988.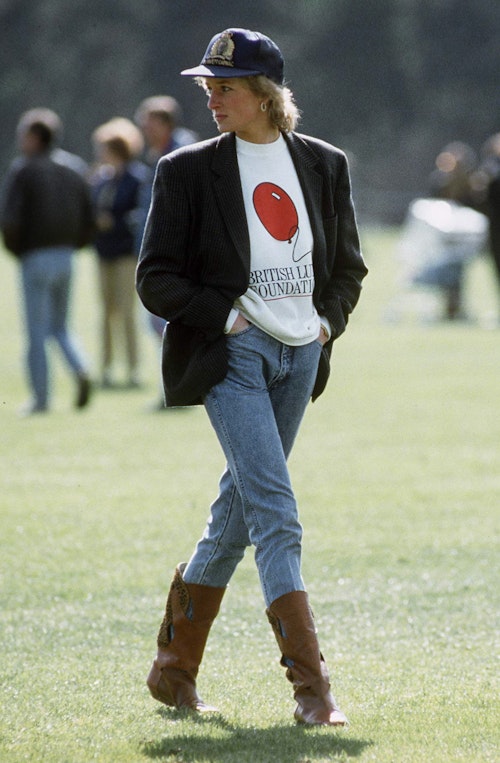 37 of 47
Such a look. Just take a moment to enjoy it fully. Western boots, jeans, a charity sweater, a mannish blazer and a cap: it shouldn't work but it does.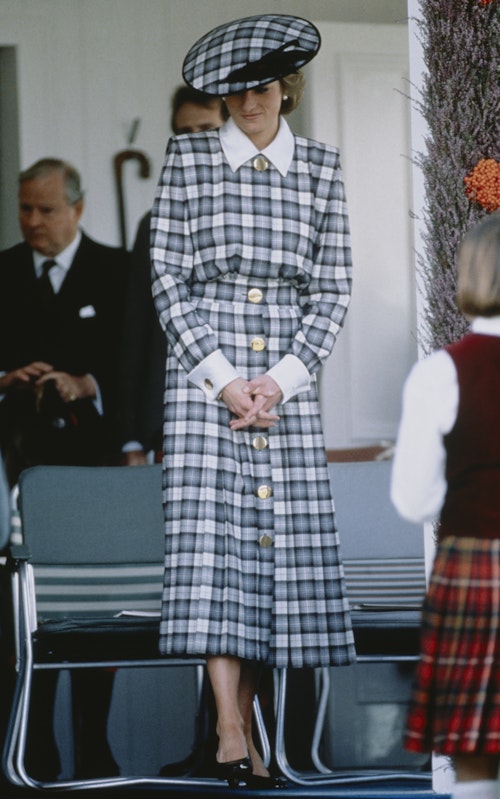 38 of 47
Head-to-toe tartan for a visit to the Highland Games in 1989.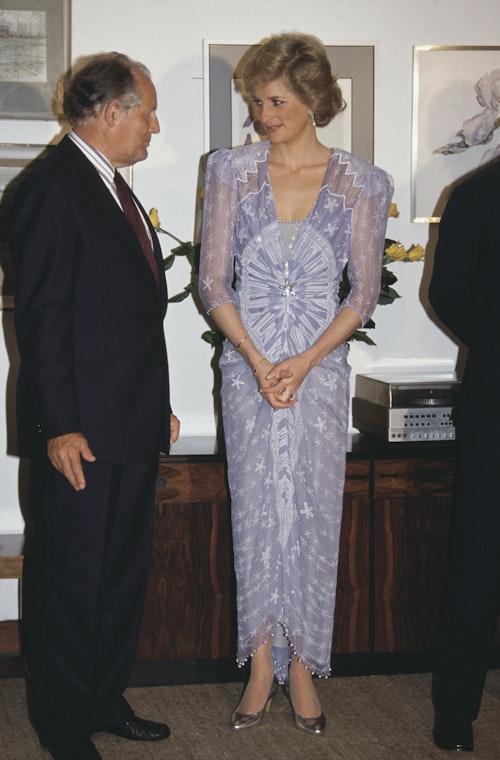 39 of 47
What we would do to get our hands on this Zandra Rhodes dress Diana wore in 1989 (actually... What wouldn't we do?)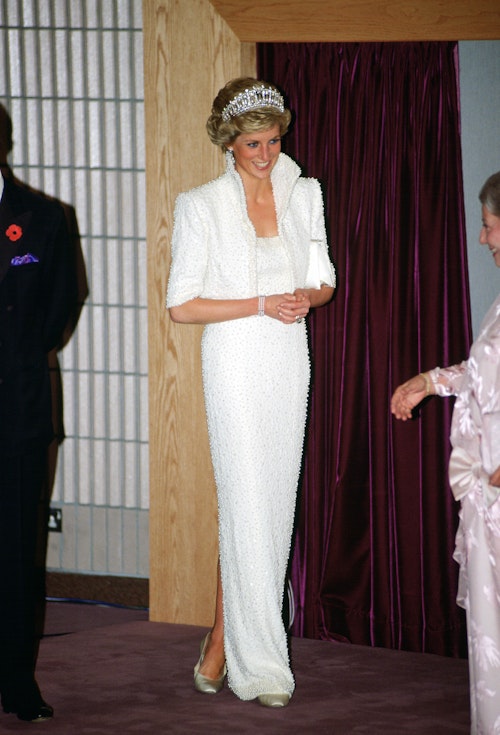 40 of 47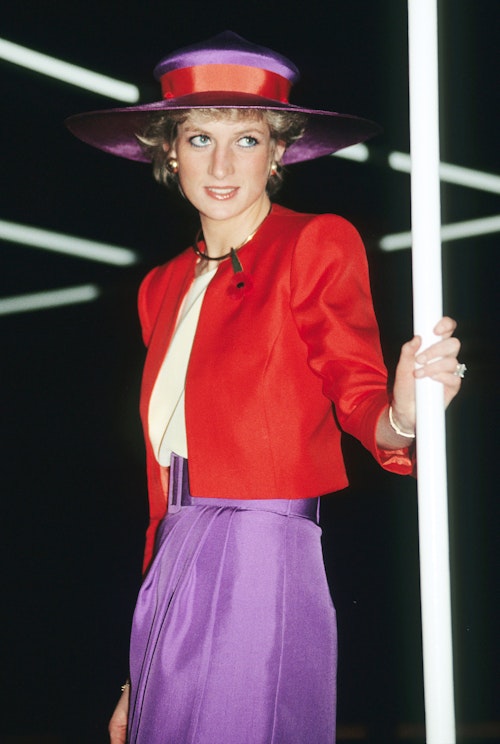 41 of 47
It's her favourite colour combination again in 1989...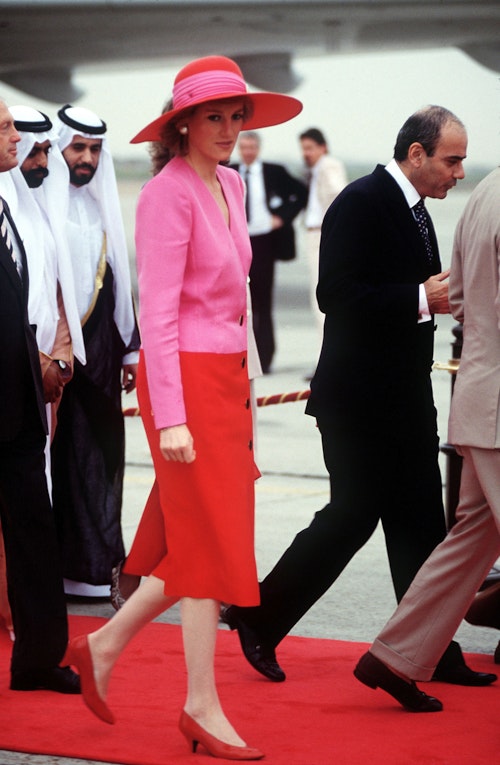 42 of 47
... Although she also had a soft spot for red and pink.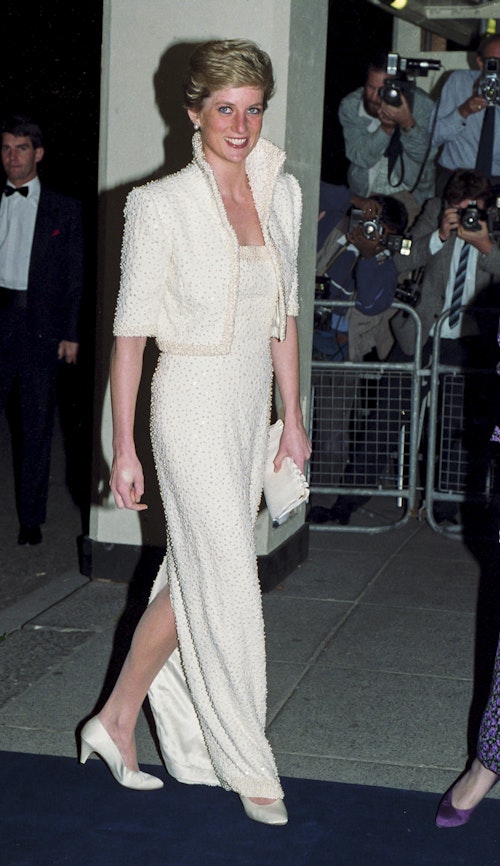 43 of 47
The 'Elvis dress' - so called for the high neck and pearl embellishment - got its debut at The British Fashion Awards in 1989.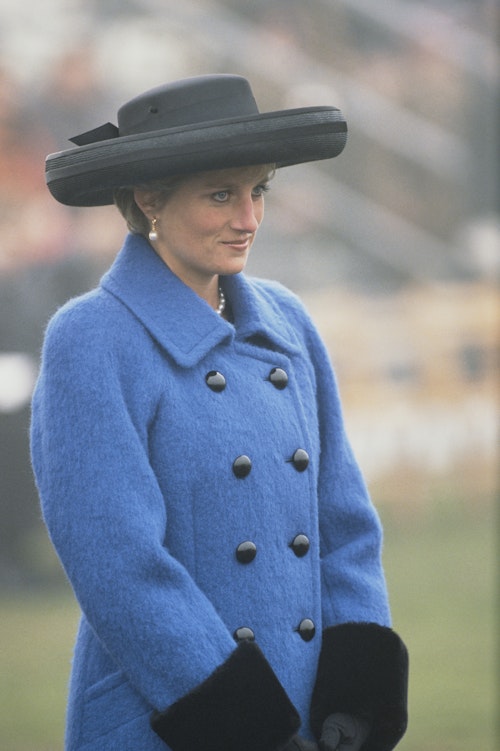 44 of 47
At Sandhurst in December of 1990, Diana debuted a statement coat that wouldn't look out of place today.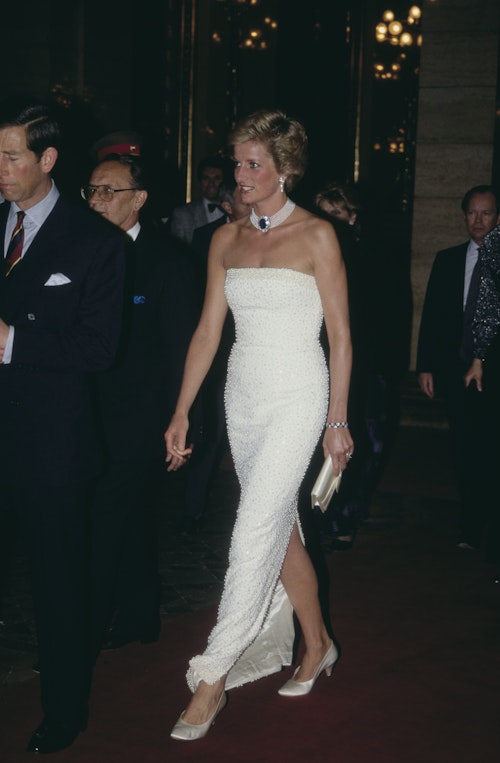 45 of 47
Another event, another white dress. This strapless beaded style was created by Catherine Walker, which Diana wore with her famous sapphire and pearl choker necklace.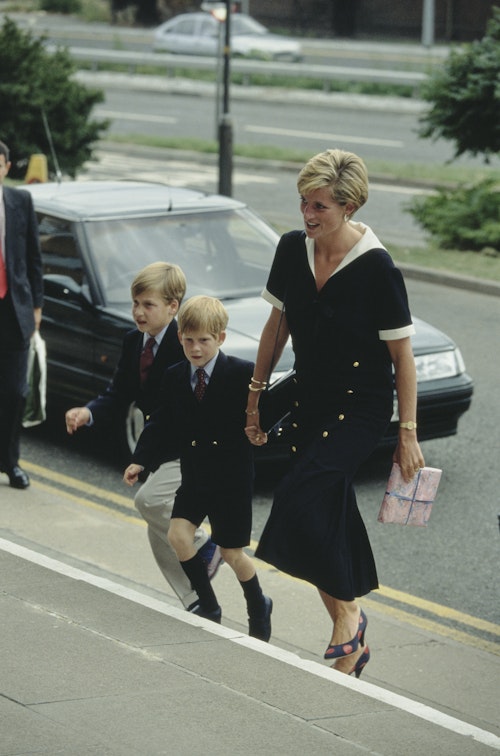 46 of 47
After Prince Charles required surgery on his arm, Diana took their sons to visit him and wore a nautical-inspired dress for the occasion with printed shoes.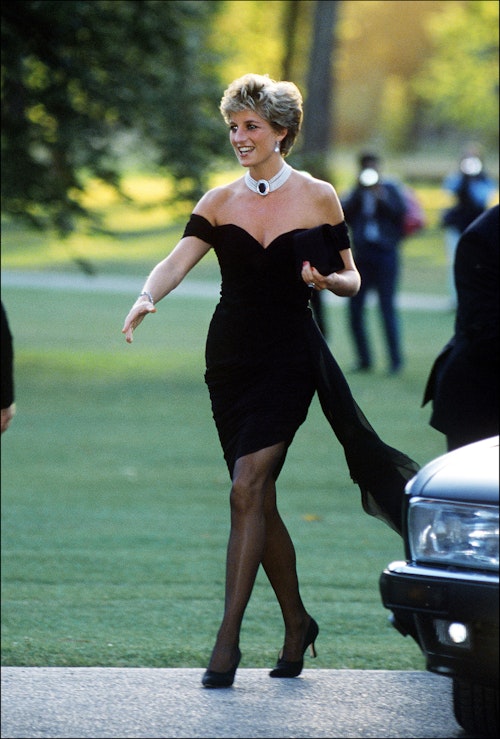 47 of 47
Designed by Christina Stambolian, this off-the-shoulder black dress became known as the 'Revenge Dress', so called because on the night Diana wore it, a documentary aired on television in which Prince Charles confessed to his affair with Camilla, now the Duchess of Cornwall.