Tell me in the early noughties you weren't wearing (or at least coveting) Von Dutch caps and Juicy Couture tracksuits and I'll ask you for photographic evidence. You'd think we'd live and learn and yet turn-of-the-millennium fashion is enjoying something of a revival at the moment, with ballet pumps, handkerchief tops and waistcoats all vying for a place in our 2021 wardrobes. But fashion loves a comeback, and it doesn't take much for 'never again' to become 'that's hot' (a catchphrase also due a revival. No? Just me?).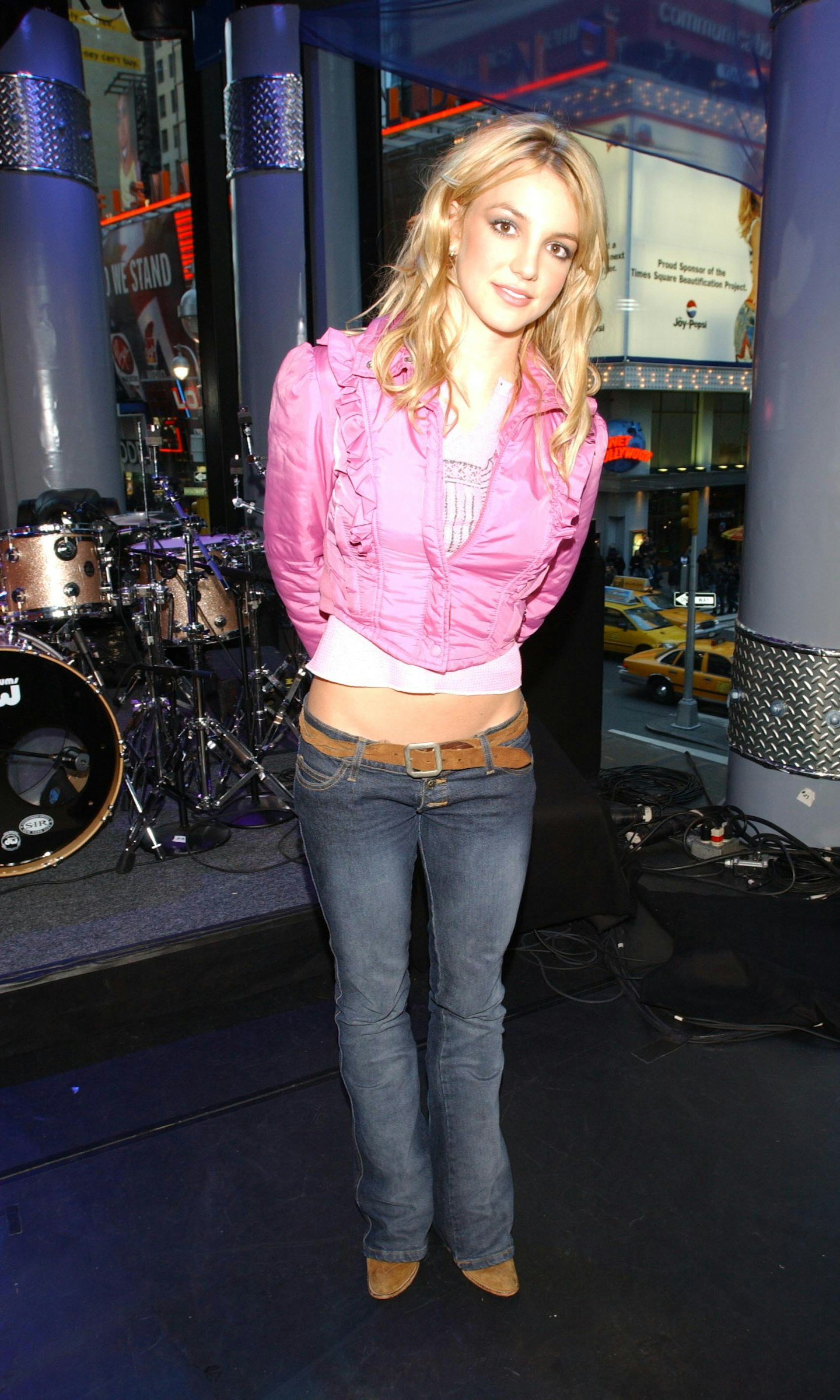 I'd wager you, like me, also spent the early noughties with half your knickers poking out of your trousers (I was once disciplined at a Saturday job for wearing customer-repelling hipsters; apparently 'builder's bum' isn't considered a professional look). And now super low-slung jeans and trousers – like those beloved by Simple Life-era Paris Hilton and Justin Timberlake-era Britney Spears – are next in line for a reboot.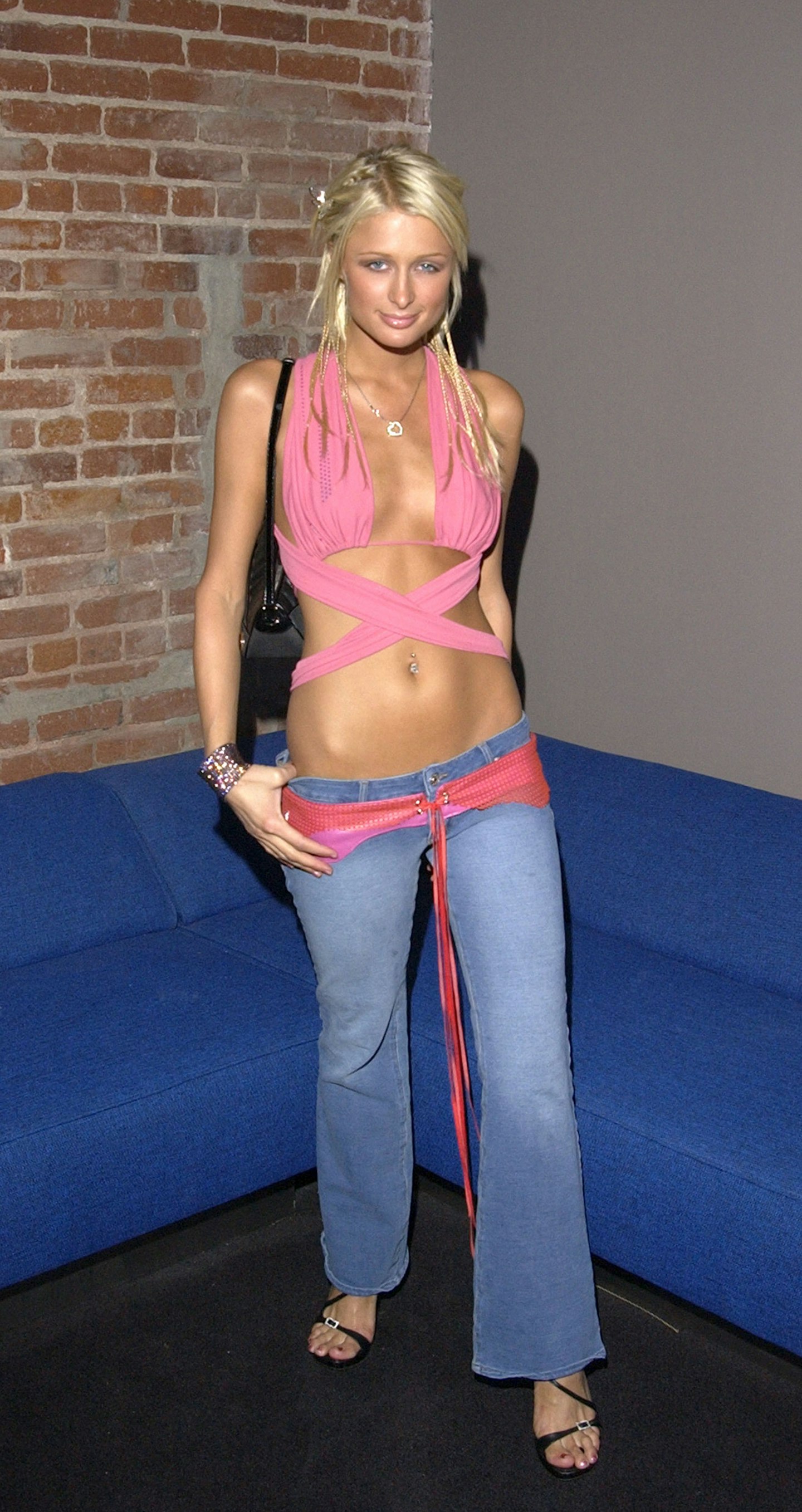 Just look to Irina Shayk this week for proof. Out in New York, the model wore a pair of low-rise jeans from Frame, paired with yet another comeback kid – the corset. Shayk joins the likes of Bella Hadid, Emily Ratajkowski and Sophie Turner, all of whom have been spotted in low-rise denim over the past year.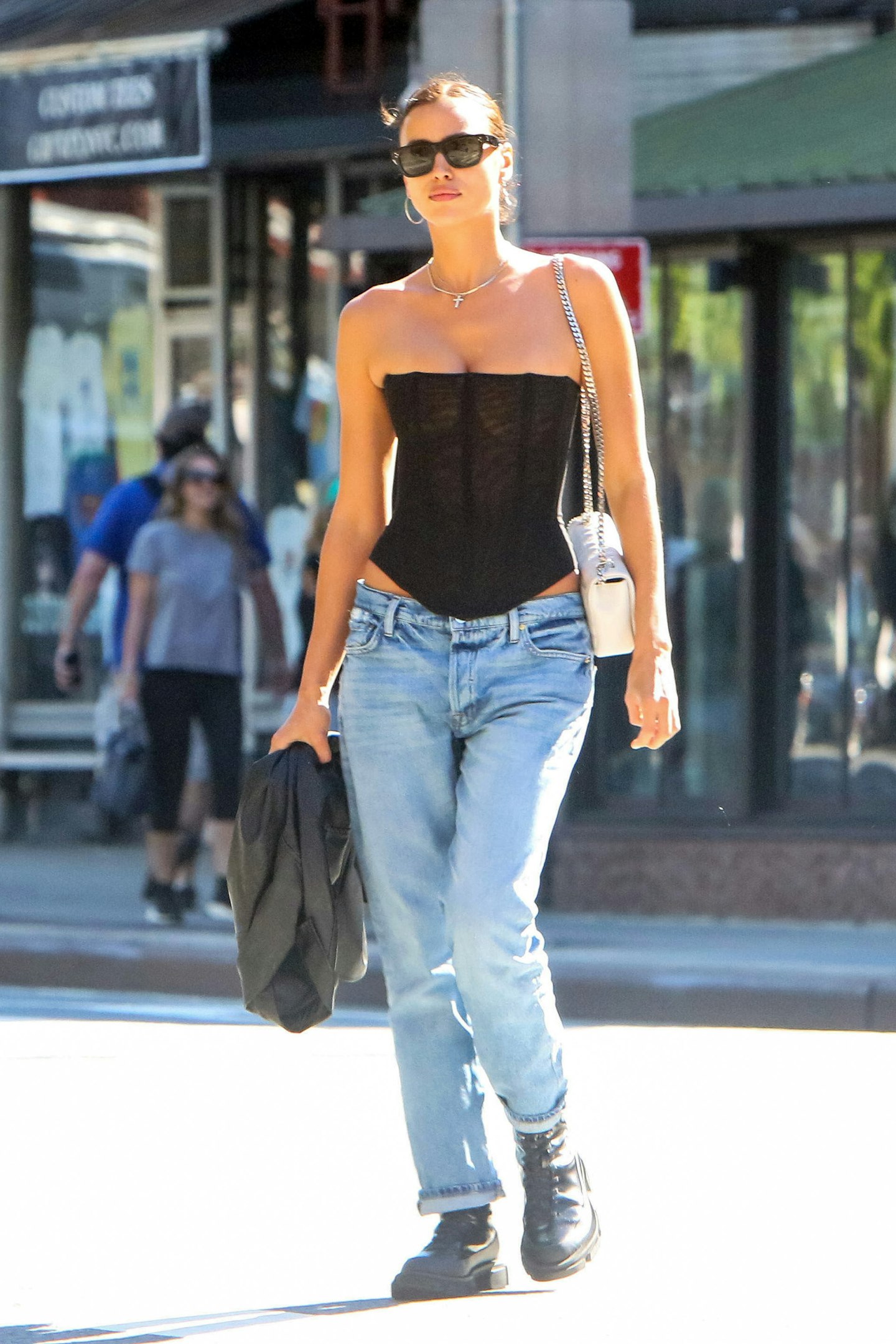 No wonder, then, that online consignment store ThredUp says it has seen a 50% increase in searches for low-rise jeans, while Lyst says there has been a 110% increase in searches for the more specific 'low-rise baggy jeans.' This is also a trend taking off on TikTok, too, where the tag #LowRiseJeans has over 43 million views.
On the catwalks, too, hip-revealing jeans are back in favour with brands including Balenciaga, Gucci, Alberta Ferretti and Balmain all jumping on the bandwagon. Feeling nervous? Don't be. The new belly-baring styles can even feel sophisticated. Just see Etro, whose distressed style teamed with florals exude a languid ease. Or look to Celine, where designer Hedi Slimane teamed low-cut styles with T-shirts and blazers for a look that felt utterly modern, not a pastiche.
If you are tempted to go low this season, one word of warning however: you'd be advised to steer clear of the visible thong. Then again, you never know…
SHOP: Low Rise Jeans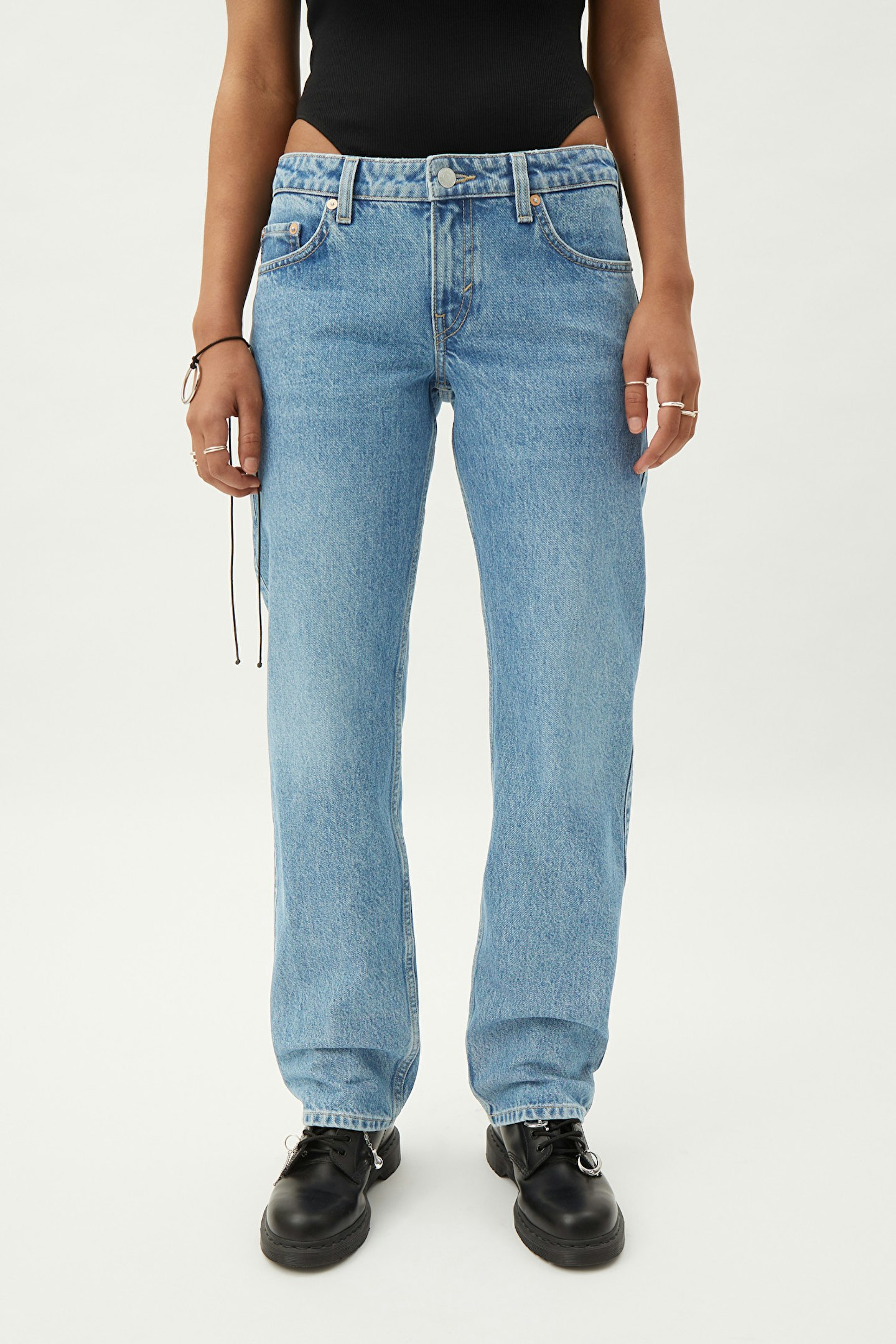 1 of 5
Weekday, Arrow Low Straight Jeans, £40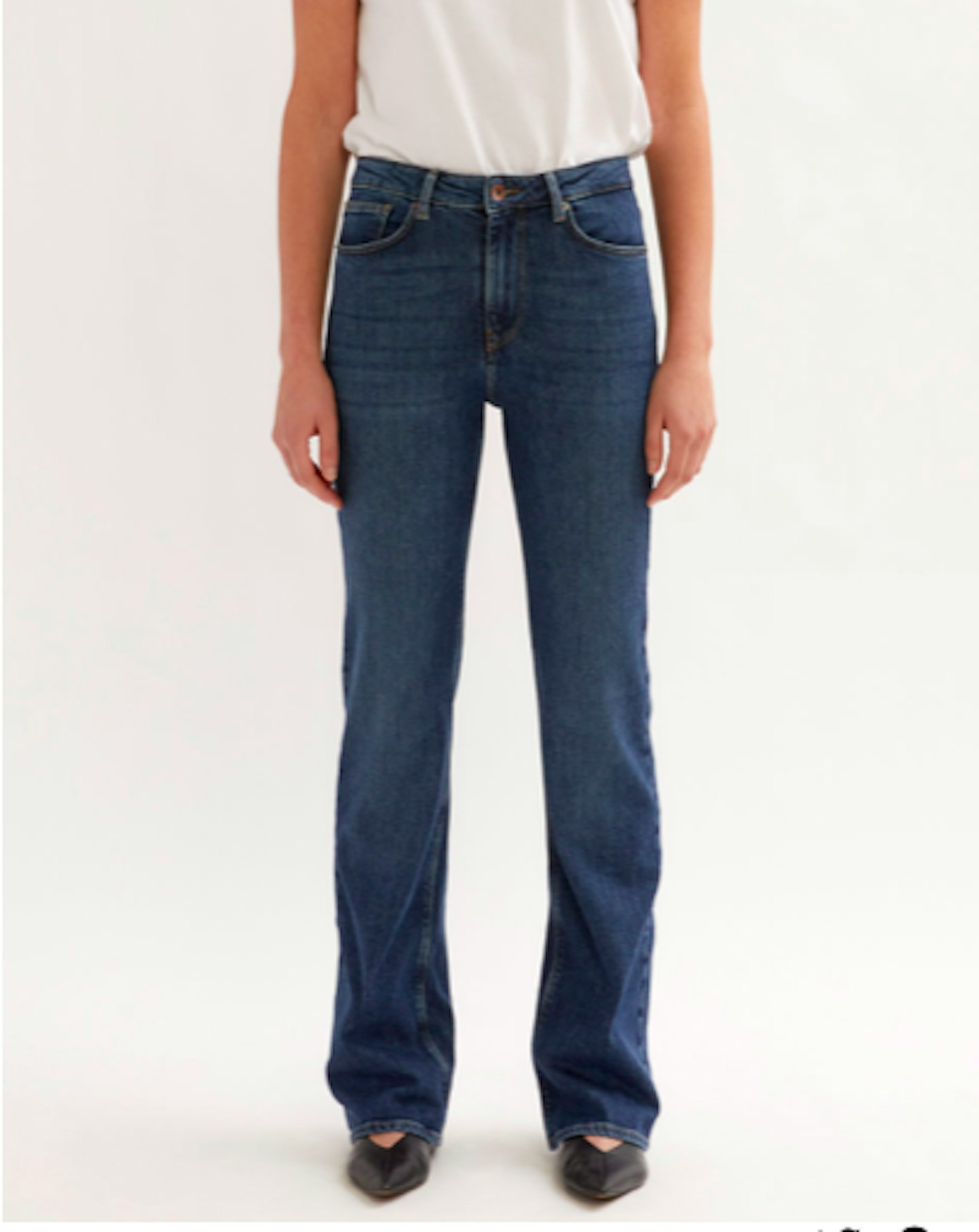 2 of 5
Jigsaw, Eltham Slim Flared Jeans, £90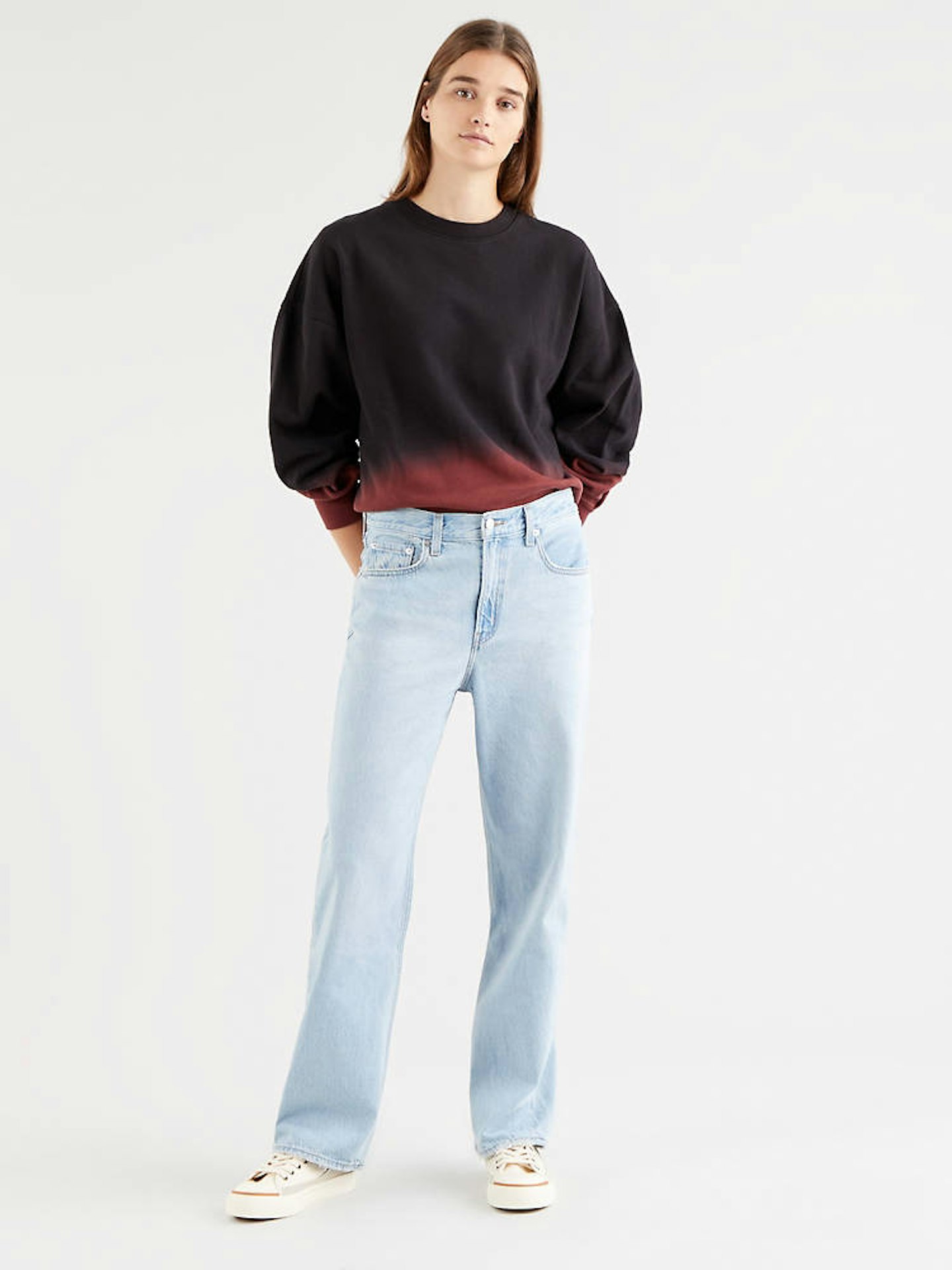 3 of 5
Levi's, Loose Straight Jeans, £110
4 of 5
Balenciaga, Trompe-L'œil wide-leg low-rise jeans, £895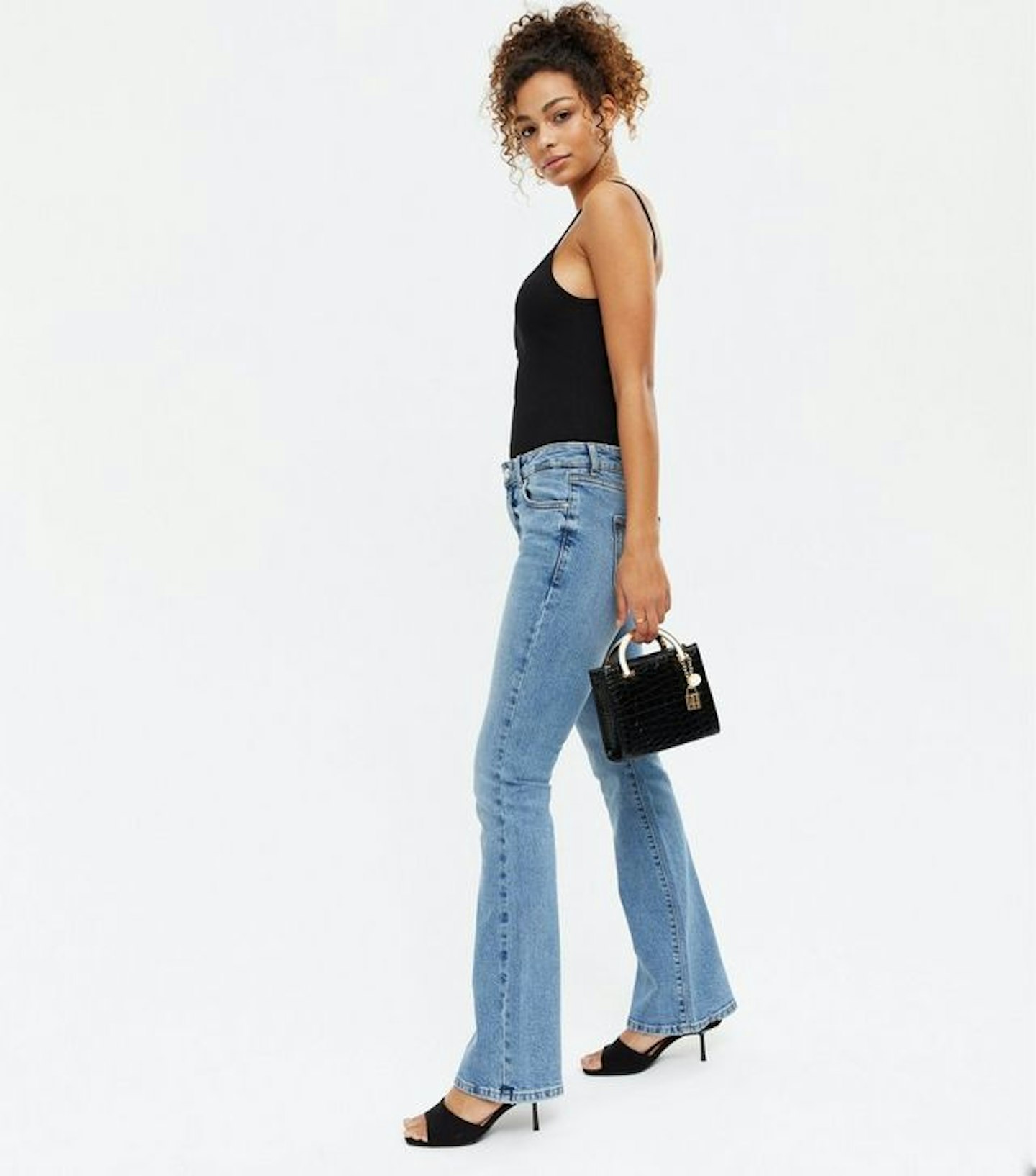 5 of 5
New Look, Blue Low Rise Flared Brooke Jeans, £29.99