Calling all brides-to-be! Tired of searching for the dress to live up to your childhood dreams? Look no further. Our favourite Scandi retailer, H&M, has saved us from our brewing bridezilla state and announced the launch of their Conscious Exclusive Collection, which features three awe-inspiring bridal gowns.
The line is set to drop on 7 April to coincide with the opening of the exhibition Fashion Forward - 300 years of Fashion at the Musée des Arts Décoratifs in Paris. Panic over, as the collection will land just in time for your summer nuptials!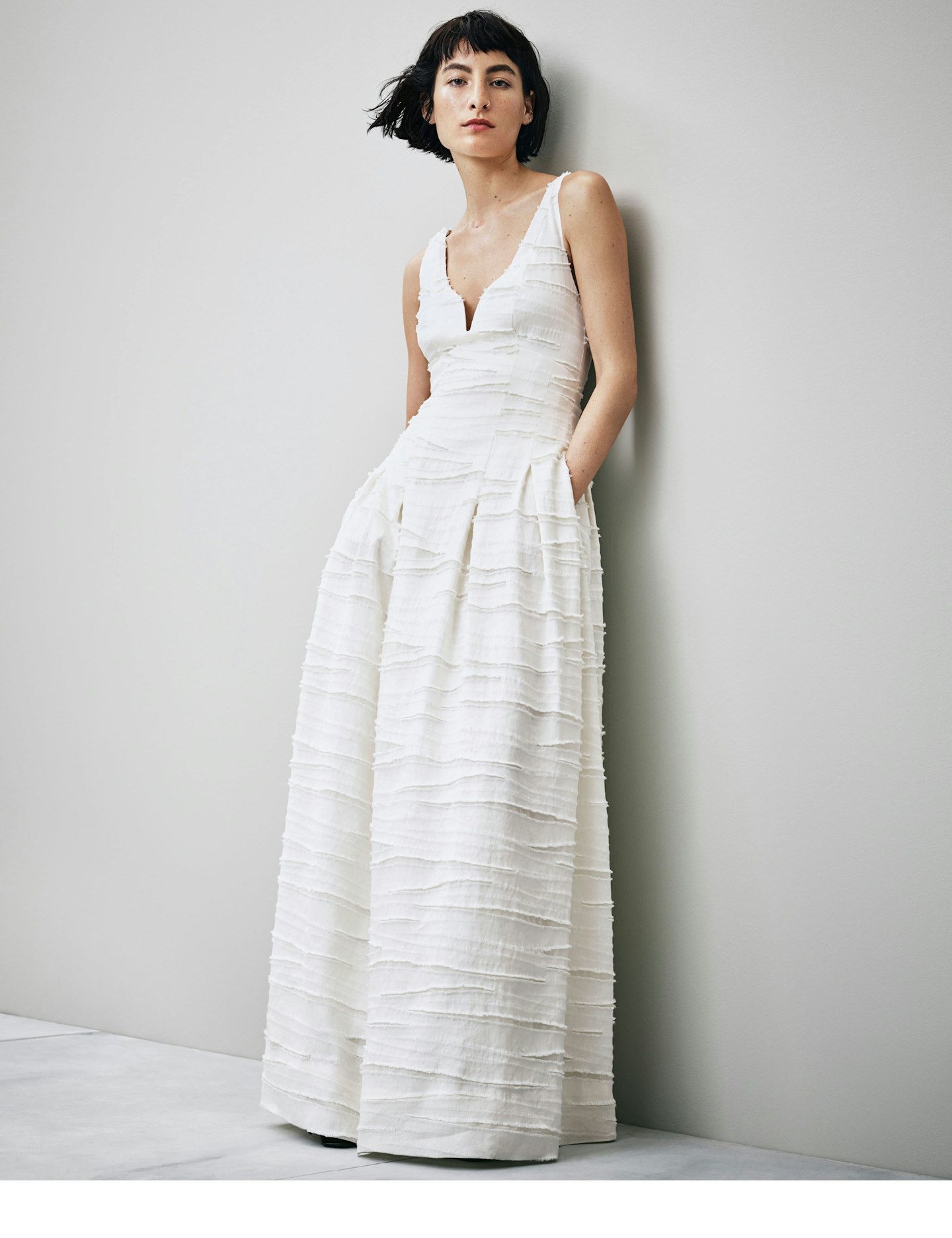 The line is the ultimate in guilt-free shopping (father of the brides rejoice), as prices start from just £149.99. Finally, just the excuse we needed for two bridal numbers (we need a quick outfit change come the after-party of course).
H&M follow in the footsteps of e-tail giant ASOS, who launched their first ever fashion line for brides-to-beearlier this month.
The design team scoured through the museum's collections of archival fashion to inspire a truly contemporary yet timeless line. With references to trompe l'oleil paintings and Botticelli, the garments are works of arts within themselves. From Victoriana lacen and structured silhouettes to ethereal ballgowns, this is by far the most beautiful bridal collection we've set our hearts on so far.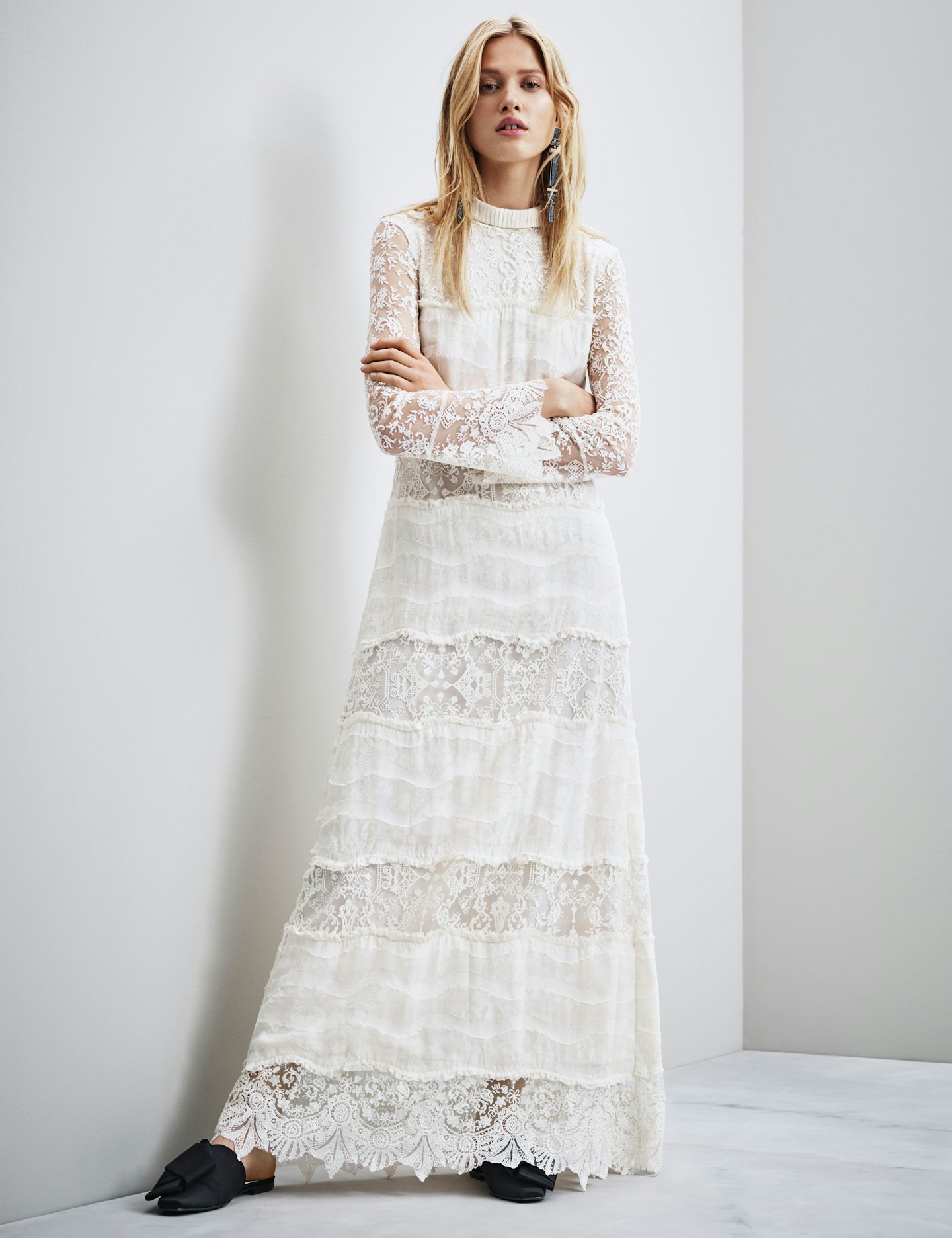 As if this isn't enough to persuade us, the collection has been designed using only sustainable materials including organic silk, recycled linen and Tencel blends. H&M are the first brand to use the latter, helping to save both the planet and our pennies. What's not to love? We're kinda regretting not popping the question on Leap Year…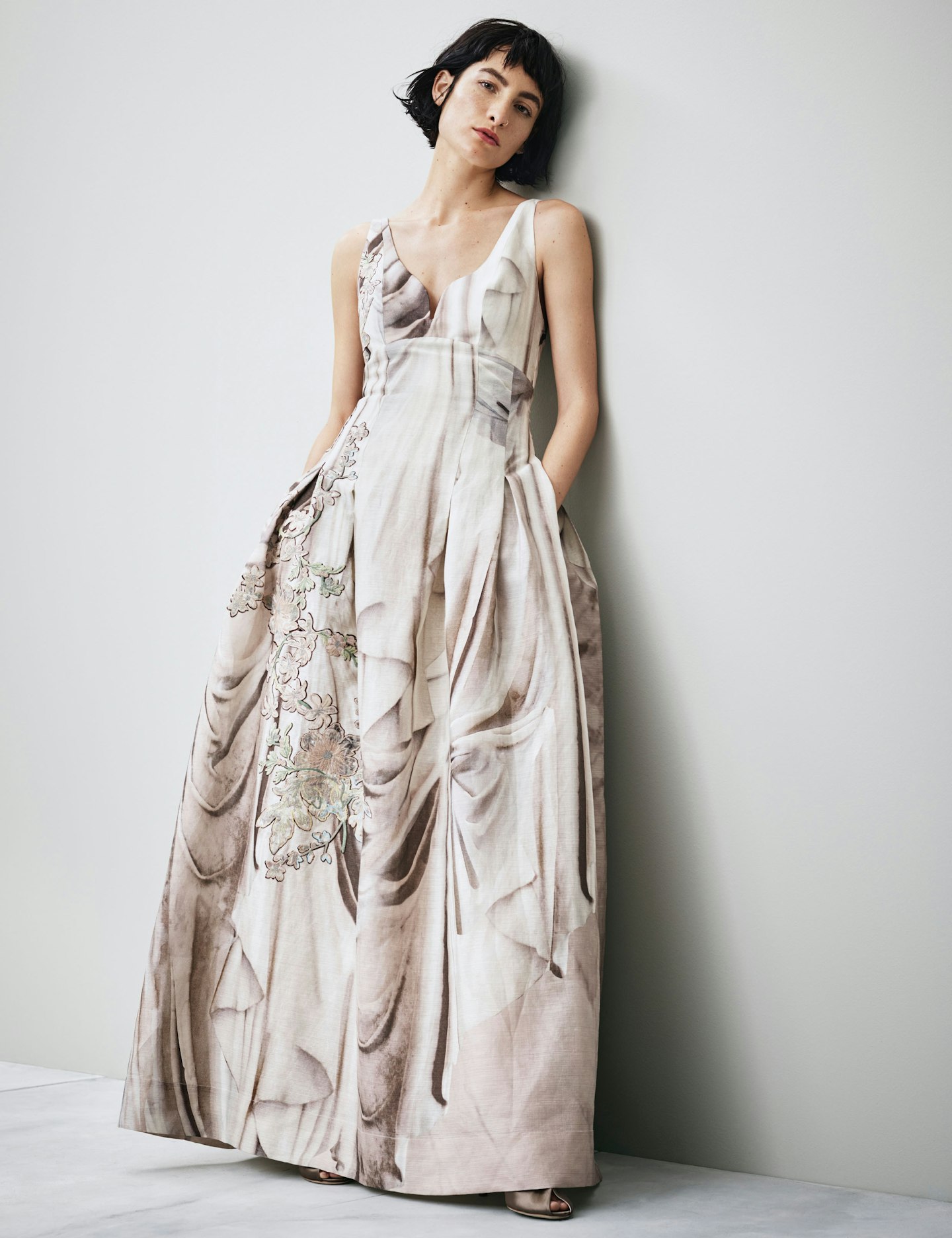 Shop the swoon-worthy dresses in our gallery. It's sure to be a sell-out:
FIRST LOOK: H&M Launch Exclusive Bridal Collection

1 of 3
CREDIT: H&M
H&M Bridal Collection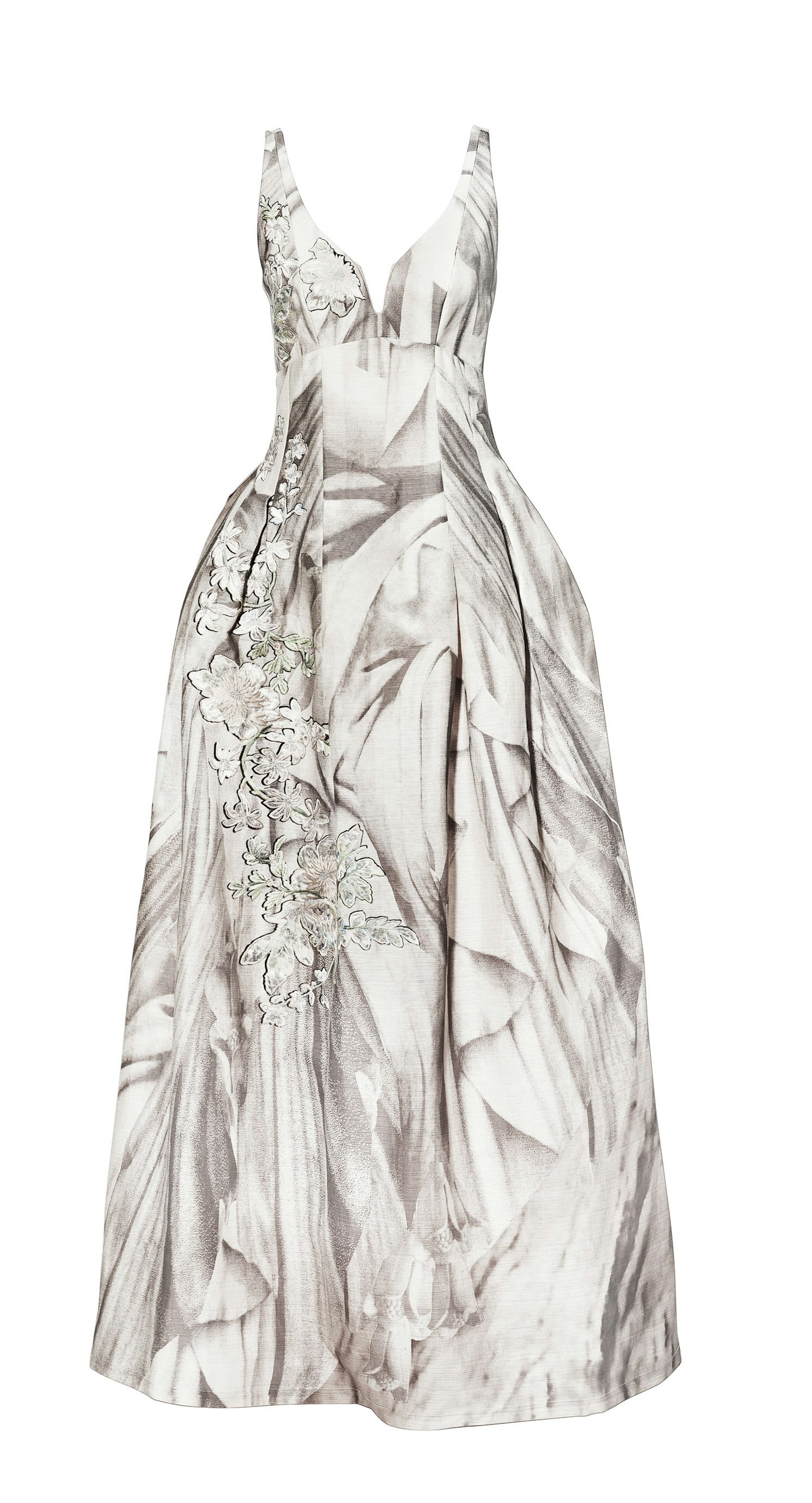 2 of 3
CREDIT: H&M
H&M Bridal Collection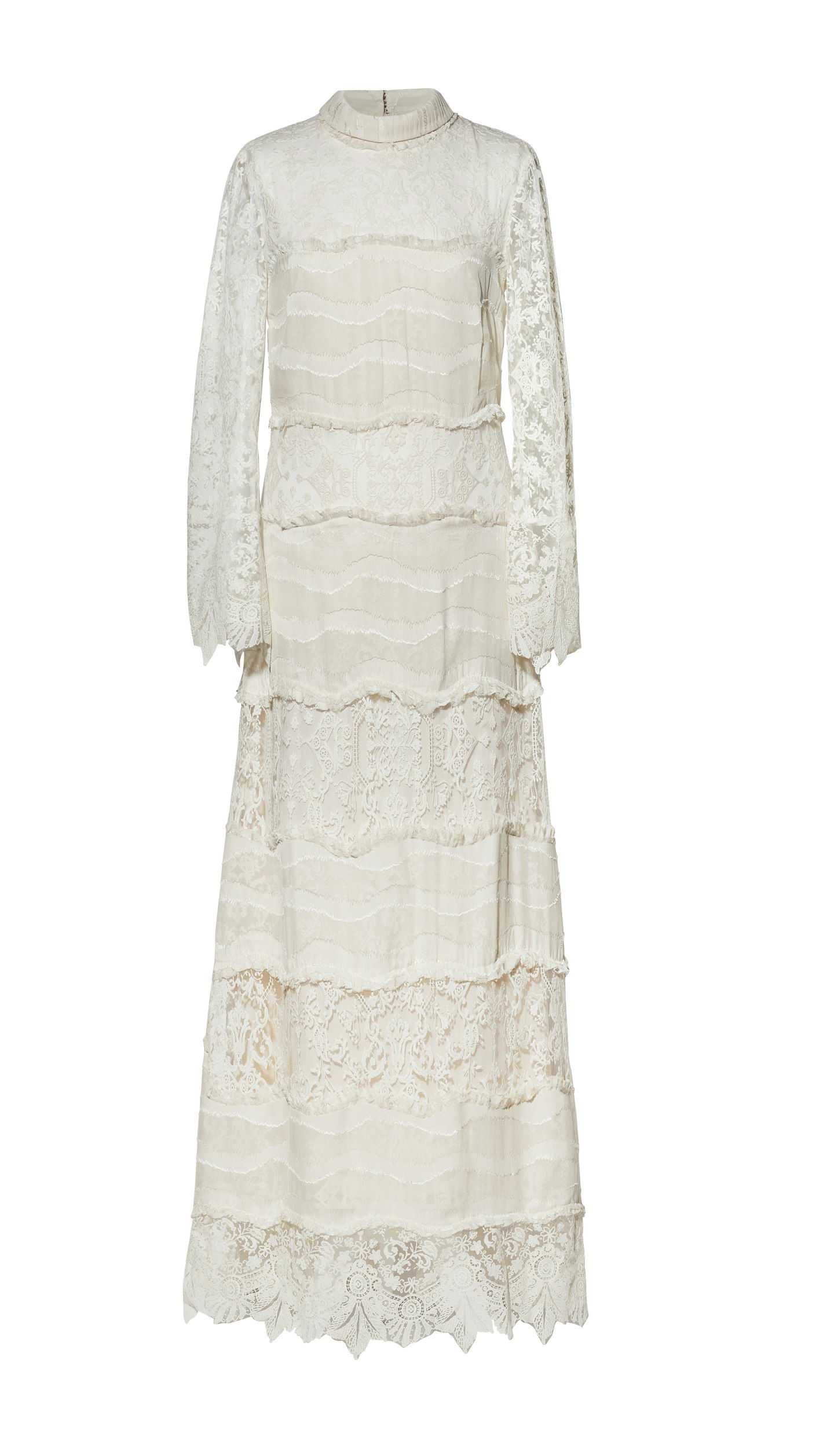 3 of 3
CREDIT: H&M
H&M Bridal Collection
READ MORE: What's Hot In Wedding Hair, By The Duchess Of Cambridge's Stylist