Selena Gomez is no stranger to the lure of the high street and affordable fashion. While her wardrobe boasts designer pieces, her affinity for brands likeMangois undeniable. Lately, the Rare Beauty business mogul has been flaunting her style with squared-toe Aldo loafers, and her latest budget-friendly discovery lies comes in the form of some rather lovely earrings.
Finding the right everyday earrings can feel like a bit of a task. There's the ongoing size debate – navigating between too big and too small. Then, you dive into the shape question – hoops or studs? And just when you think you've got it figured out, the choice of material adds another layer; that cute pair might not play nice with your ears by noon. But, Selena seems to have nailed this perfectly...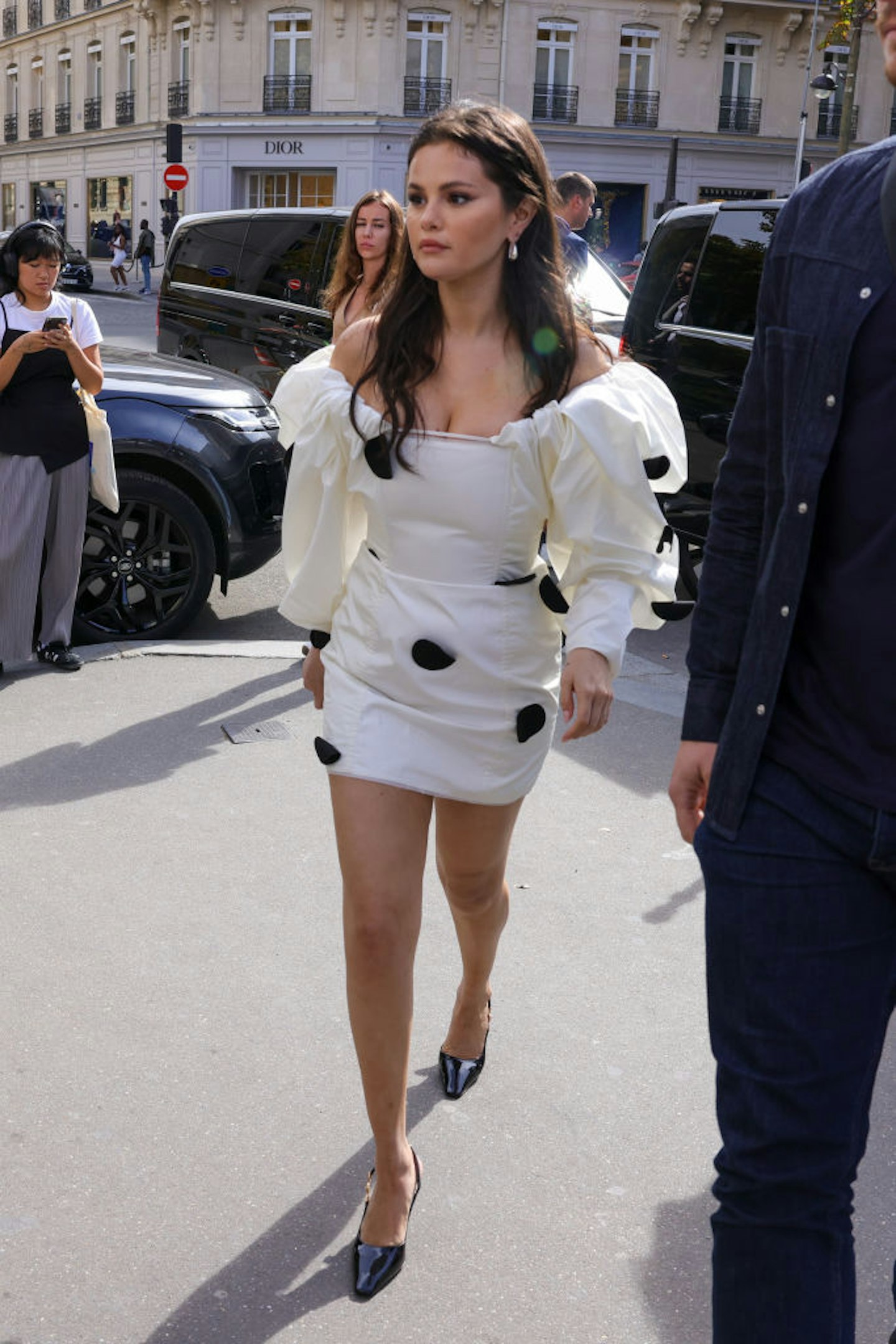 Seen in Paris she adorned herself with sustainable jewellery brand Mejuri, also favoured by celebrities like Ariana Grande. Her specific choice, is custom made but the Pyra Large Hoops come very close. The bespoke pair she wore was silver in appearance and flawlessly complemented a white puffy-sleeved dress and you can sign up for its release here.
Whilst you await the November launch, you'll be glad to know the Pyra earrings strikes a harmonious balance – not too bold, not too delicate. Effortlessly dressing up an outfit without doing too much. And the choice of material ensures a lightweight feel, allowing you to wear them all day.
Not limited to silver, Selena seamlessly transitions to the gold hoops too, showcasing their versatility for both formal occasions and everyday wear on her Instagram. If you're in search of high-quality jewellery that won't leave you with a green ear, explore these pieces below.
SHOP: Selena Gomez's Favourite Earrings
Description
Sign up to the release of Selena's custom pair here.
Description
Crafted from sterling silver this lush accessory that will spice up your everyday wear. This pair
Description
If you're more of a gold girl then you'll love this pair. This earring is made from vermeil a