The transition between summer and autumn can be a bit of an awkward one. As the warm air lingers and, autumn's cool breeze begins to make its presence known, you might find yourself in front of your wardrobe confused on what to wear, but Selena Gomez is quite literally 'loafing' into autumn, kicking off the season on the right foot.
The superstar was recently spotted sporting a pair of £56 high street loafers from Aldo, setting a new trend for the season. And funnily enough, this high street store seems to be her go-to, as the Rare Beauty business mogul has been spotted in Aldo loafers about three times this month (you might have seen her wearing that iconic cream pair)! This time, taking to her Instagram, she went for a triple black look and styled her square-toed loafers with a mini skirt and completed the ensemble with a leather jacket embellished with silver punctures.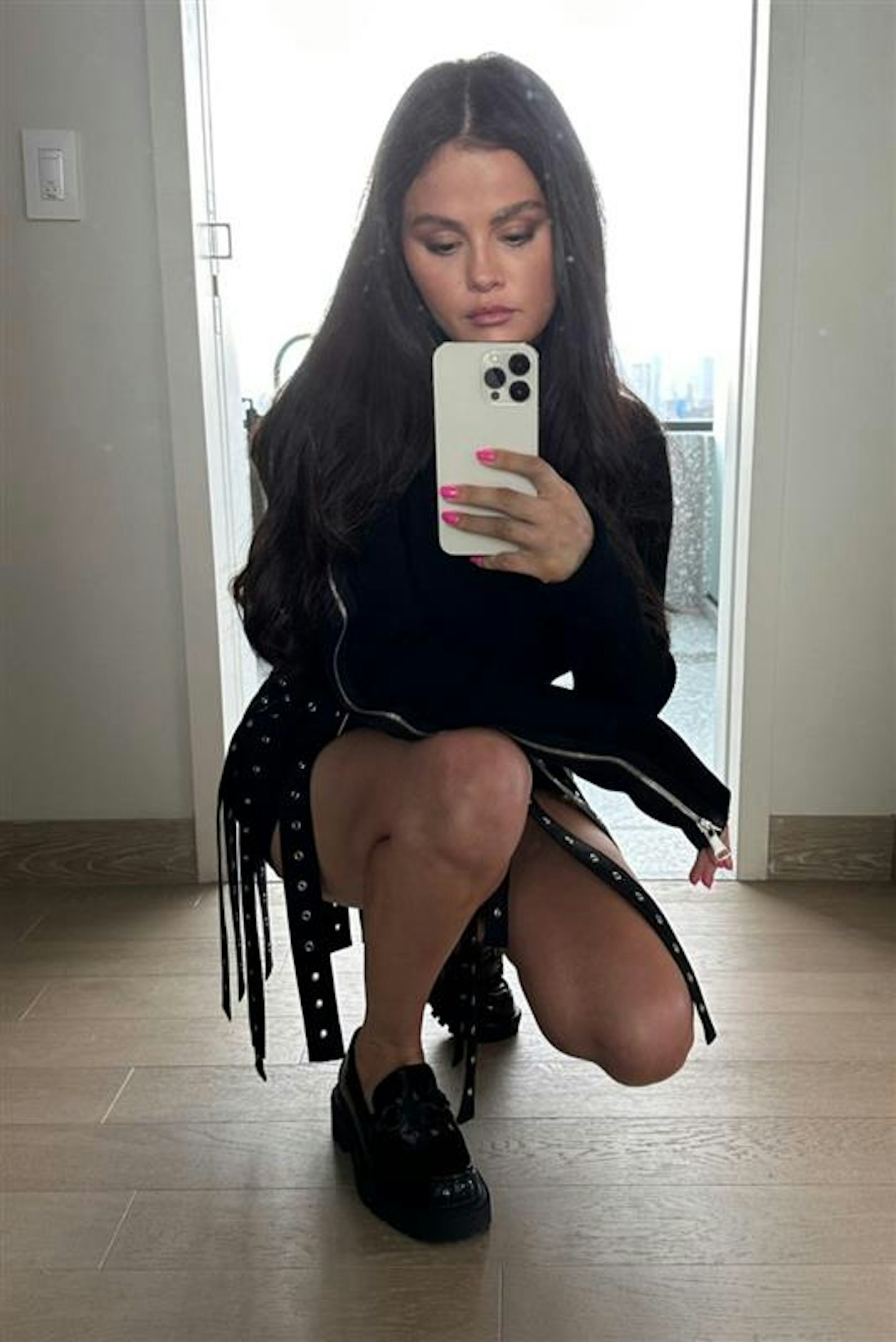 Aldo shoes have quite the celebrity fan club, being donned by Hollywood's finest; Sophia Bush, Kacey Musgraves, Dixie D'Amelio and Emma Roberts. We suggest you run and don't walk, because these shoes will not stay in stock for too long.
Shop: Selena Gomez's Loafers And Similar Styles
Description
These are the pair Gomez wore! Grab them whilst stock still lasts.
Description
Loafers are the perfect transitional piece for those days you don't know what to wear.
Description
What's a loafer without a chunky heel? We can see this paired with a fuzzy cardigan and some wide