No one knows how to do personalised necklaces better than the royals. Remember when Prince Harry took the game to a whole new level when he appeared on The Late Show with Stephen Colbert and revealed that the two pendants on his neck were in fact his children's heartbeats? Yes, really! And, when it comes to timeless style, Kate Middleton takes the crown. More times than not, Kate can be seen paying a sweet tribute to her children in the form of jewellery - and intricate lettering is usually her go-to. So it came as no surprise when performing her duties yesterday morning, the Princess of Wales donned a personalised gold chain which stood out against her amethyst Alexander McQueen suit. Taking a closer look, the personalised disc from Daniella Draper was embellished with stars and beautifully engraved with 'G C L' for Prince George, Princess Charlotte and Prince Louis.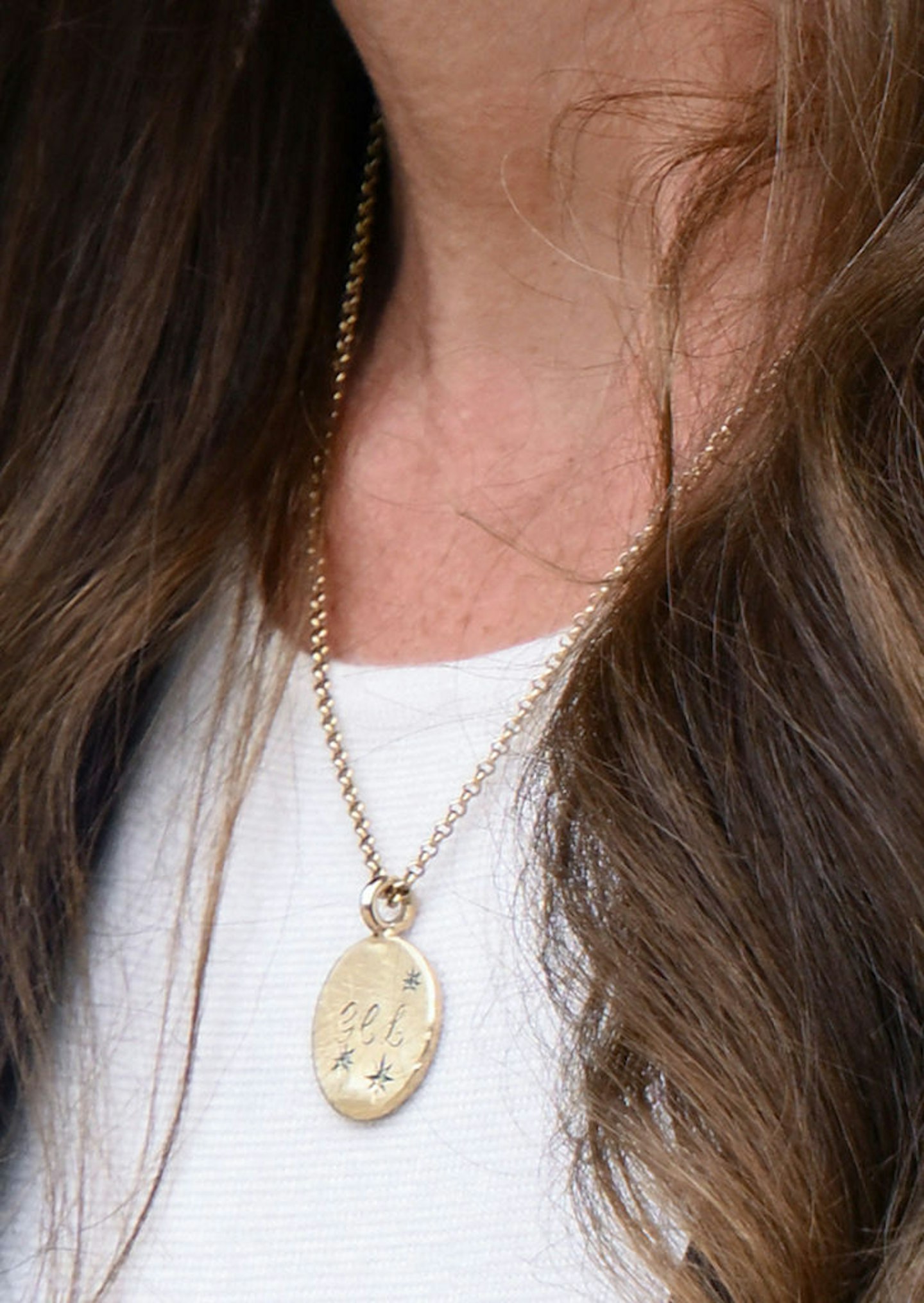 Personalised gifting brands are currently a huge market. If you're after something classic, letters may be your safest bet. For something a bit more interesting we also have you covered, keep scrolling for our best picks.
SHOP: The Best Personalised Necklaces For Parents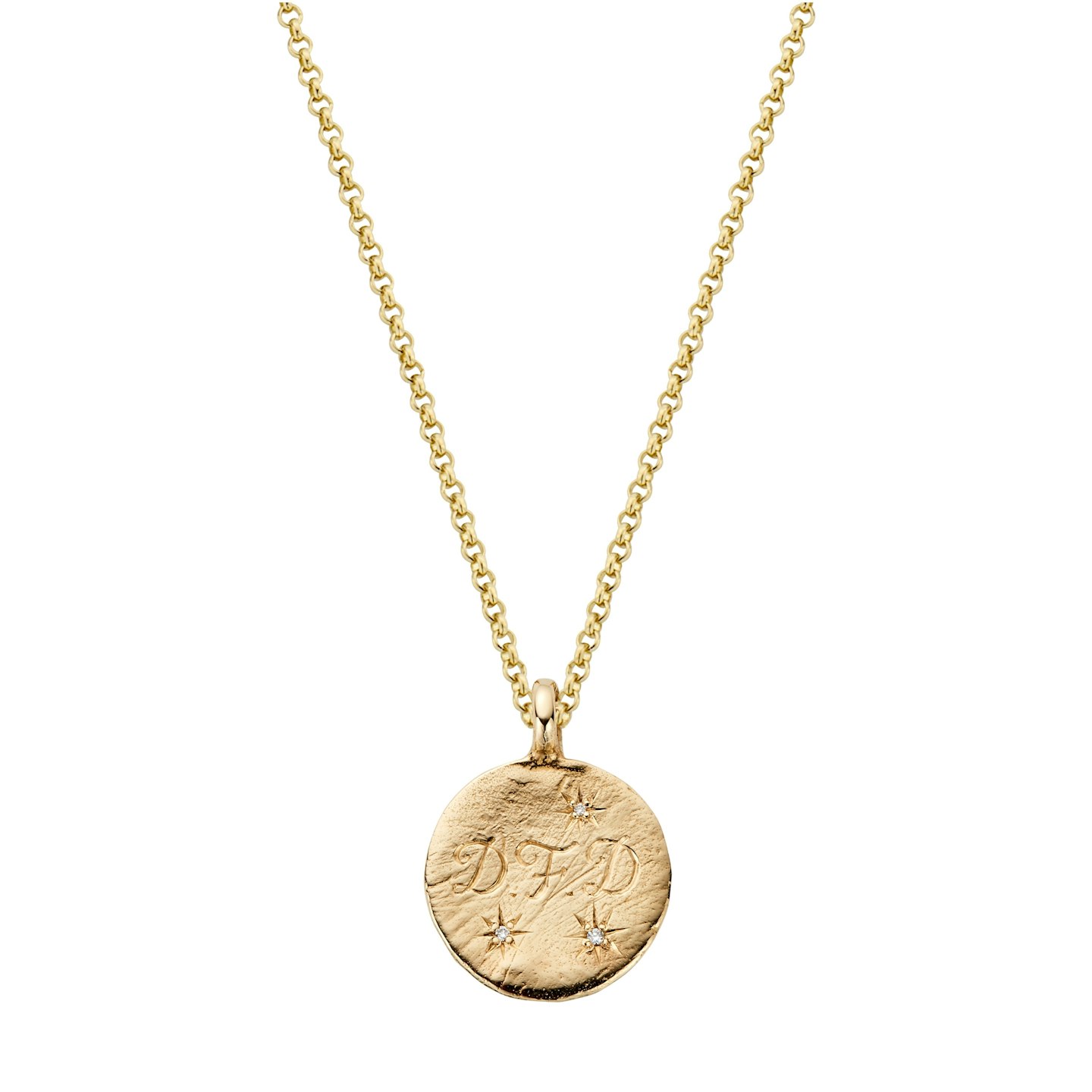 1 of 13
Daniella Draper, Gold Trio Diamond Midnight Moon Necklace
Kate Middleton's favourite personalised necklace is by Daniella Draper.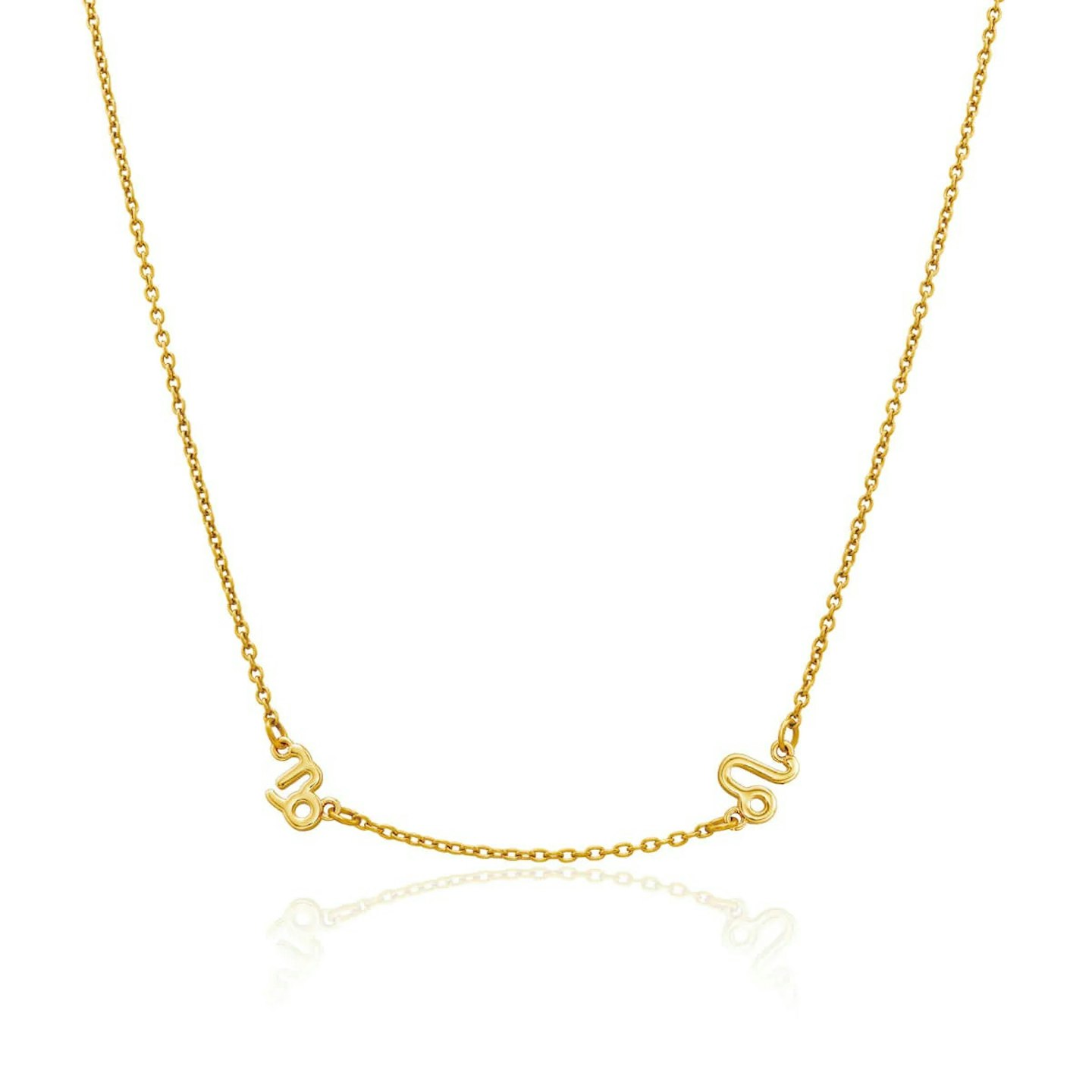 2 of 13
Abott Lyon, Double Zodiac Necklace
Abbott Lyon's necklace allows you to choose not only your baby's star sign but also yours. Clever, no?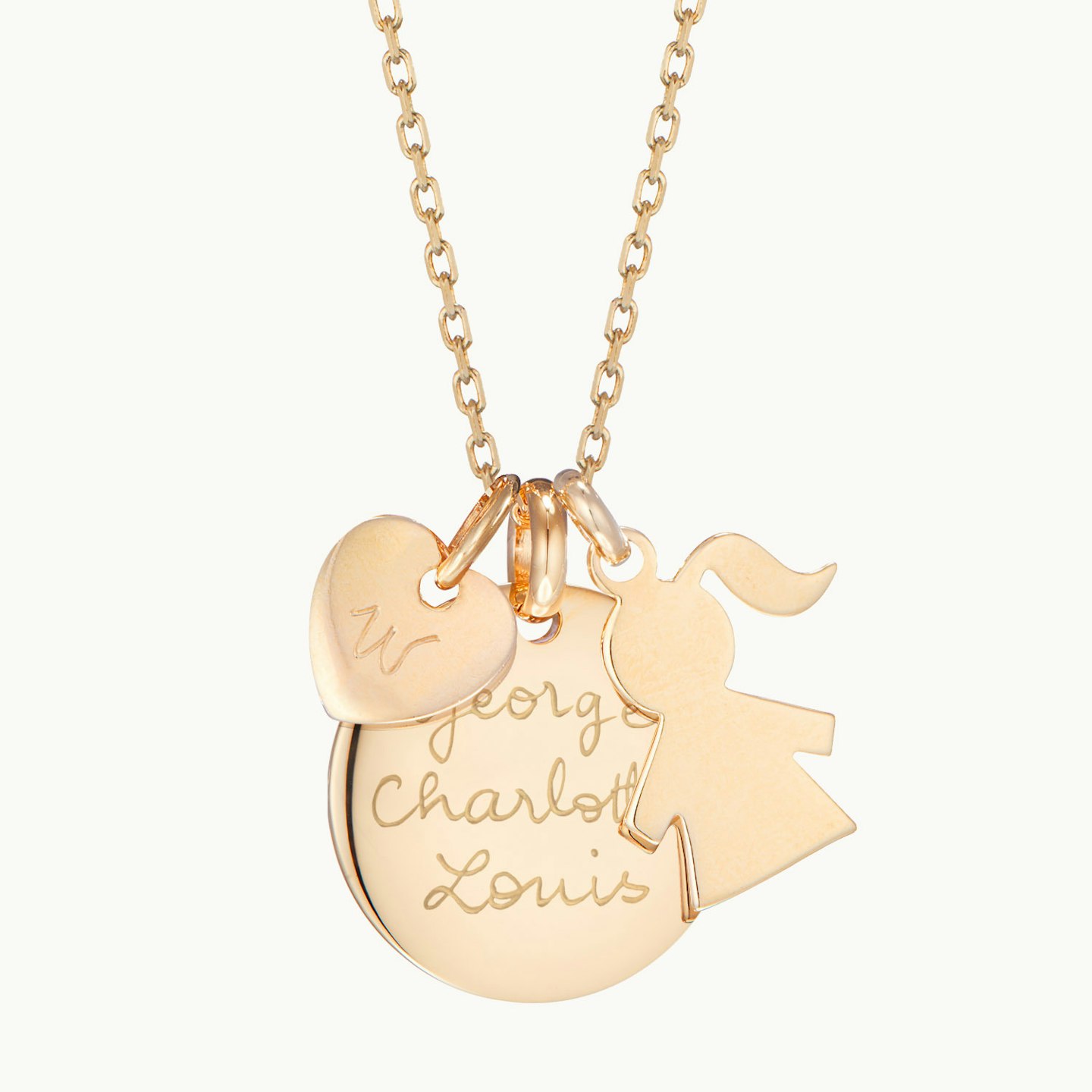 3 of 13
Merci Maman, The Duchess Necklace
Kate Middleton owns this necklace, which you can customise with different chains, metals and engravings for a truly personalised set of pendants.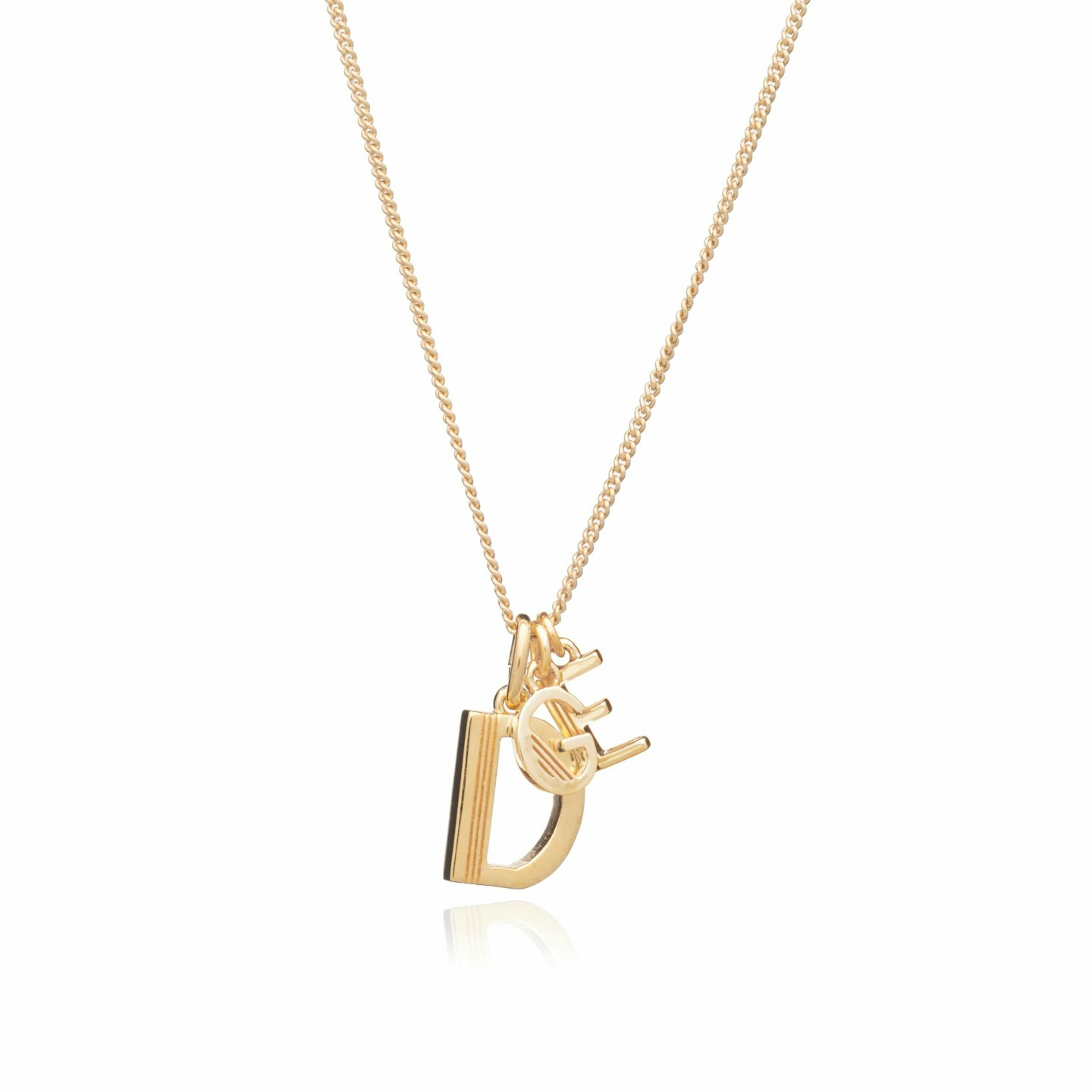 4 of 13
Rachel Jackson, Art Deco Family Initials Necklace
Rachel Jackson's necklace allows you to chose big and little letters to create a family of pendants.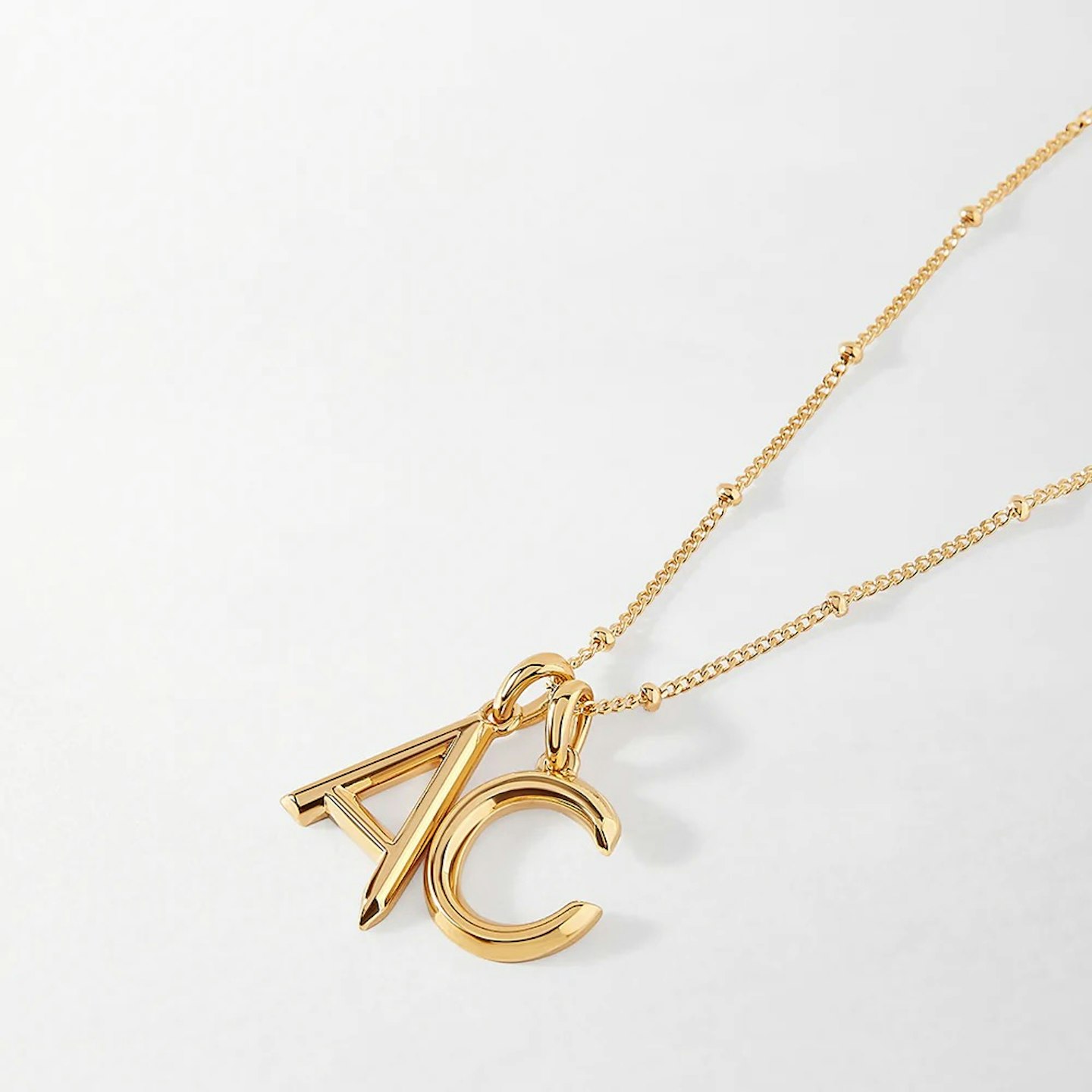 5 of 13
Edge Of Ember, Double Initial Necklace
This best-seller double-charm necklace is an elegantly simple take on the personalised pendant.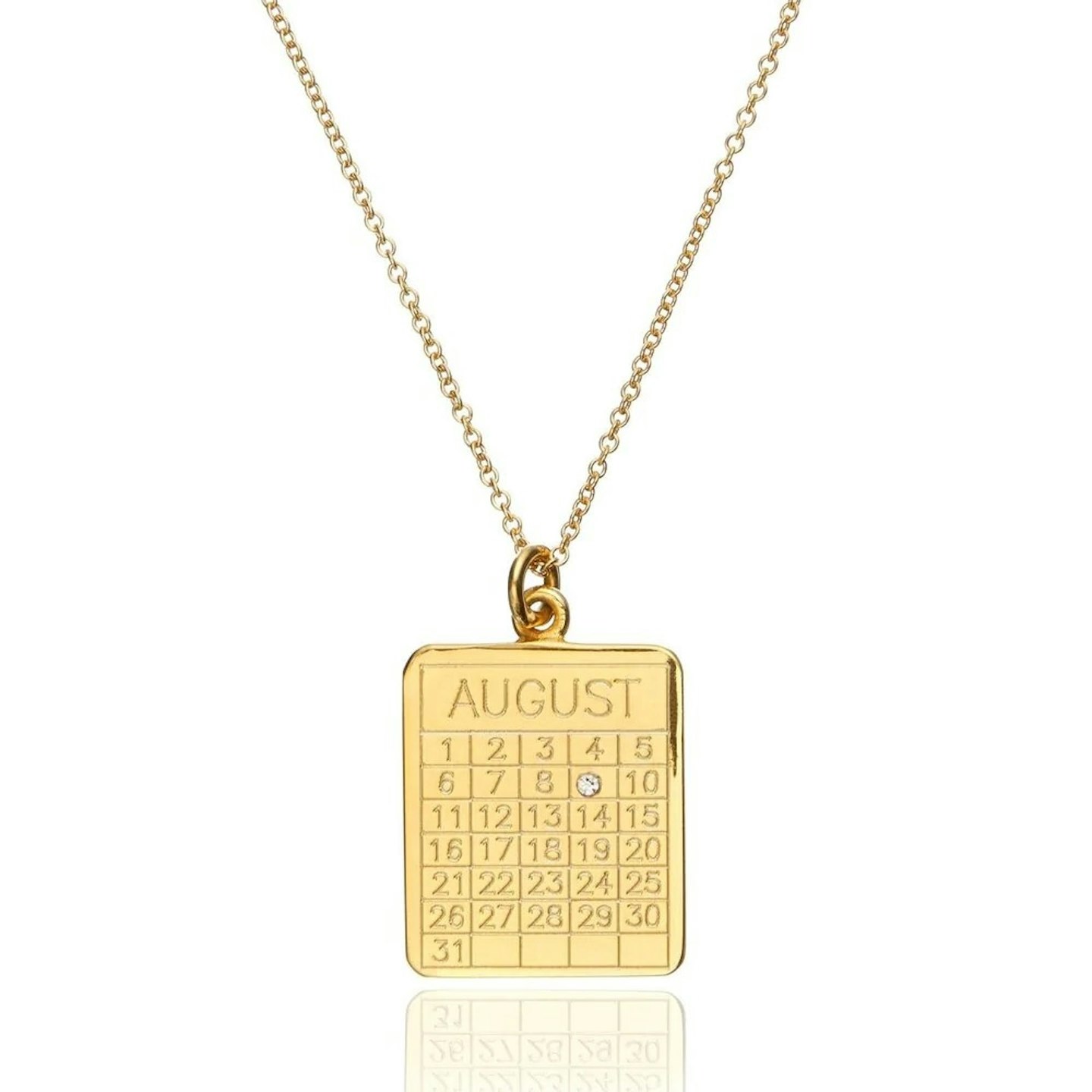 6 of 13
Lily & Roo, Gold Special Date Calendar Necklace
This calendar pendant, with a birthstone on their birthday, is another unique choice.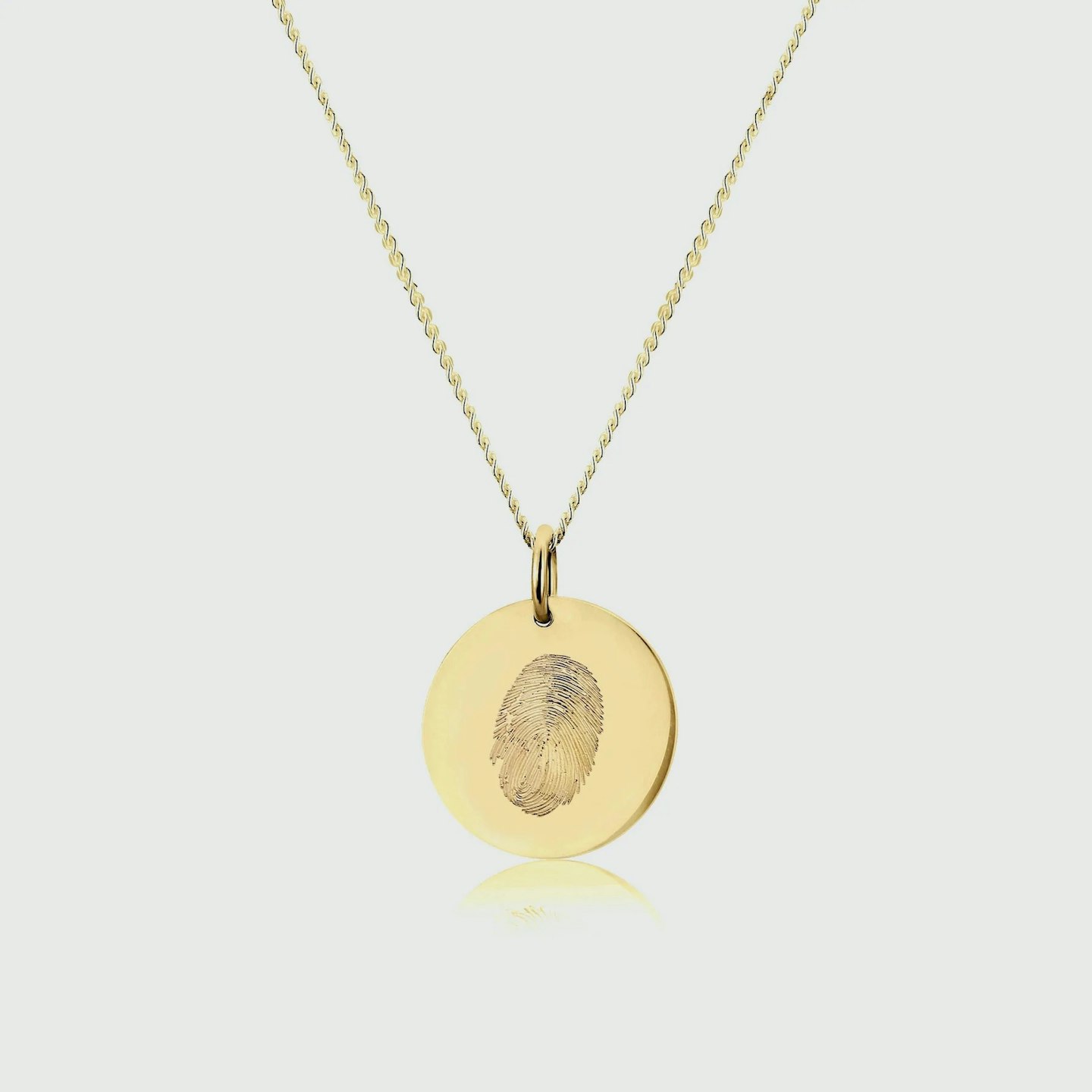 7 of 13
Auree, Northcote 9ct Gold Fingerprint Pendant
For something you'll truly wear forever, why not get your little one's fingerprint engraved on a pendant?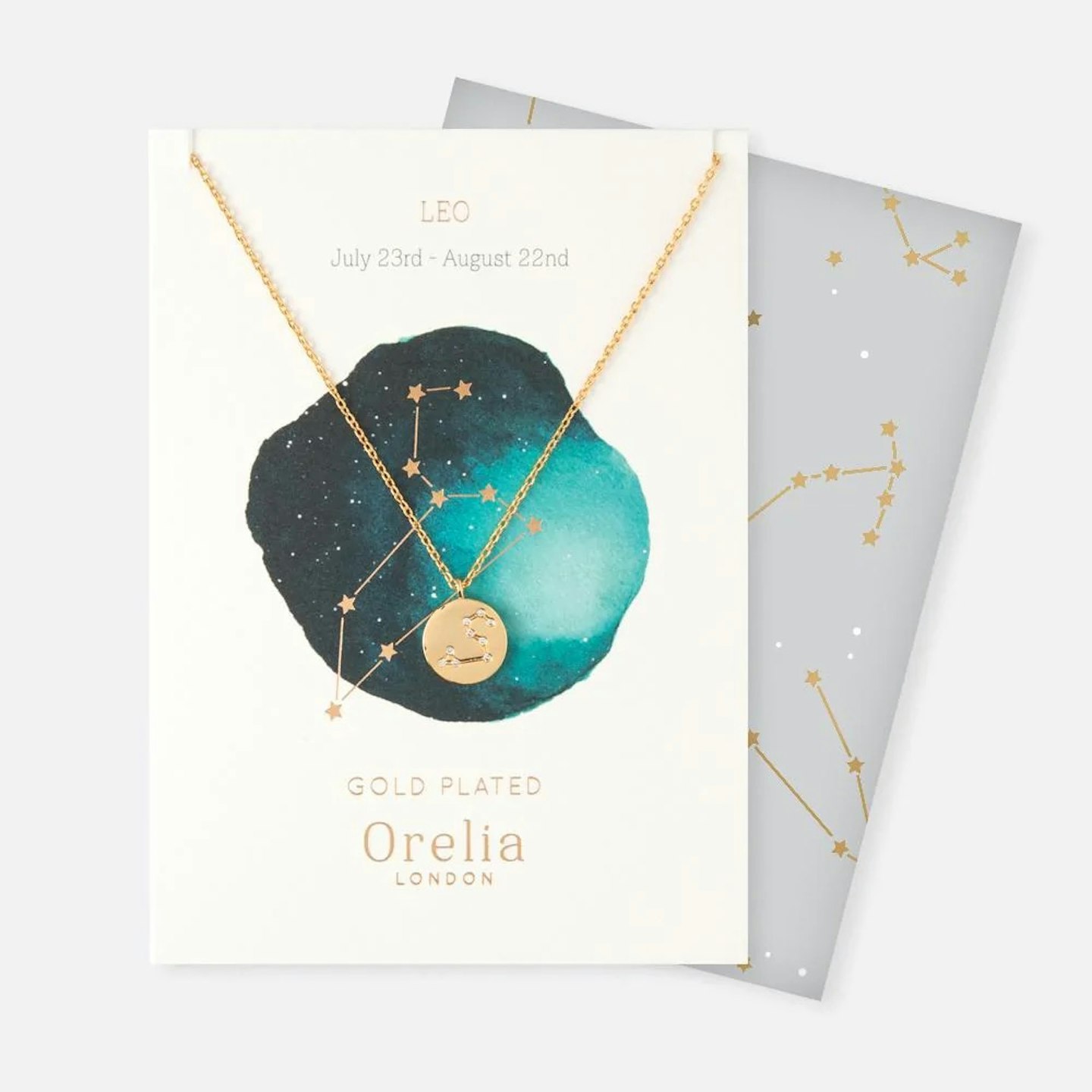 8 of 13
Orelia, Constellation Star Sign Disc Necklace
If you want something a little more left-field, try wearing your child's constellation.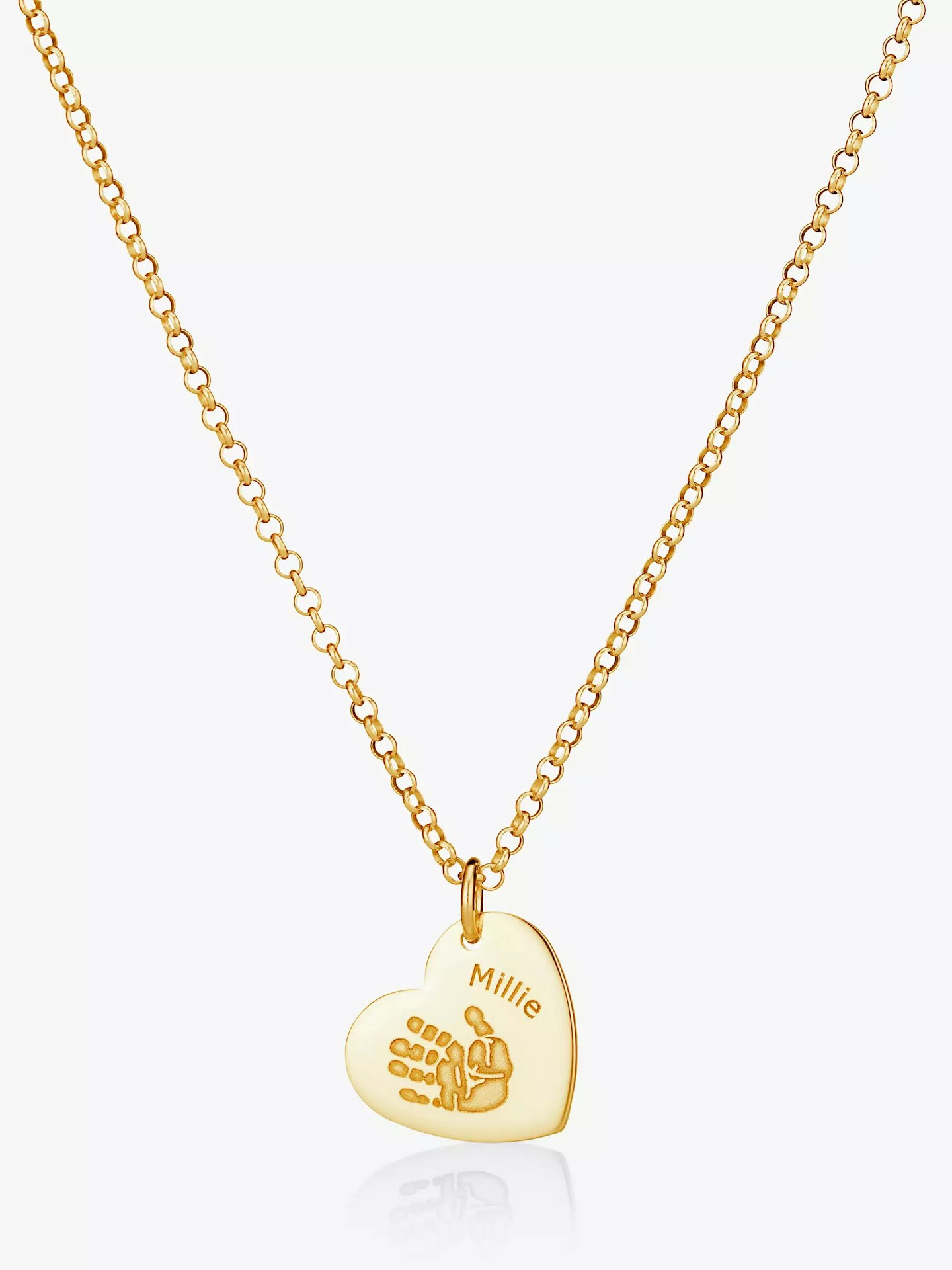 9 of 13
Under The Rose, Personalised Hand Or Foot Print Heart Pendant Necklace
Again, why settle for initials when you wear your baby's hand or footprint around your neck?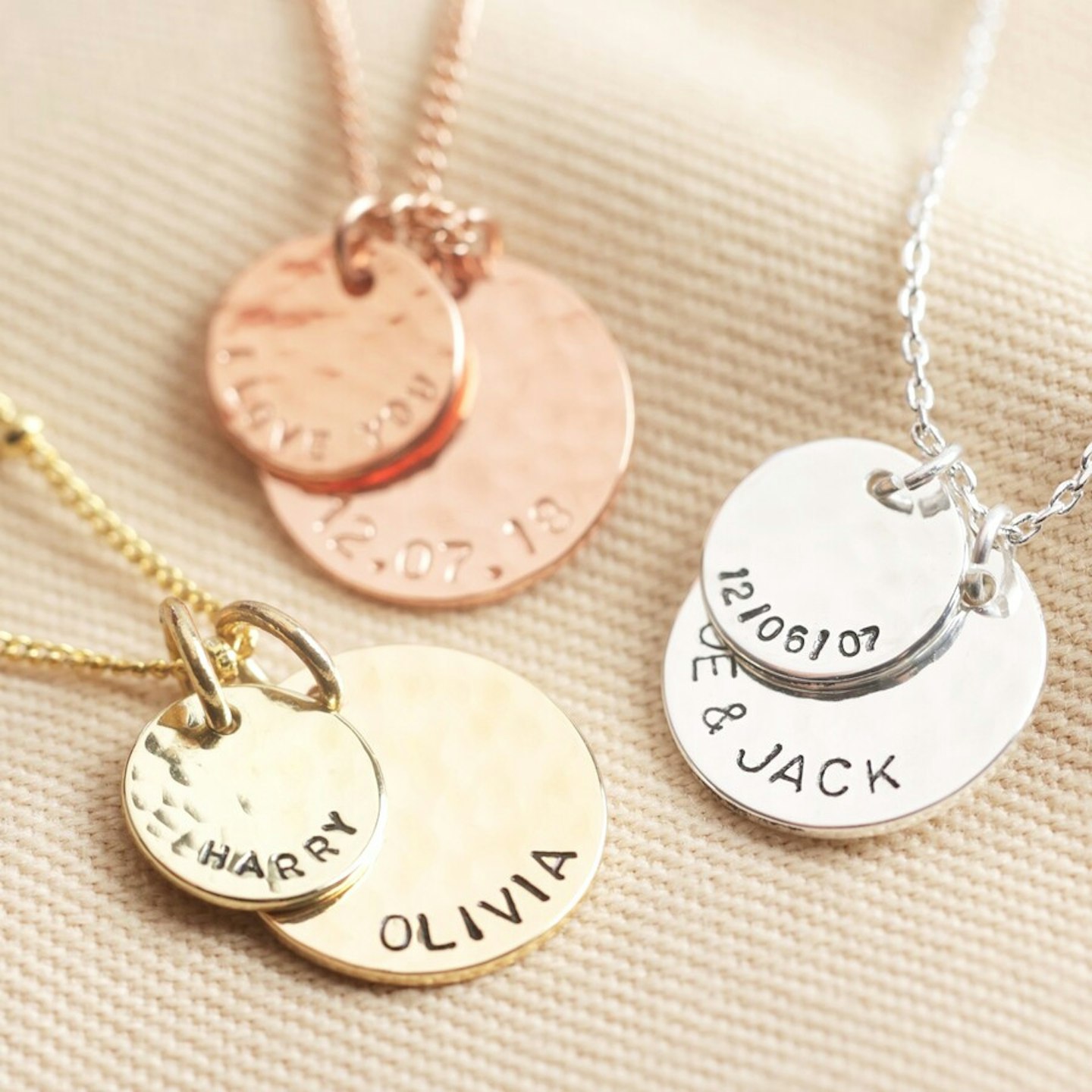 10 of 13
Lisa Angel, Personalised Hammered Double Disc Charm Necklace
Available in gold, silver and rose gold, this double disc necklace is a charming option.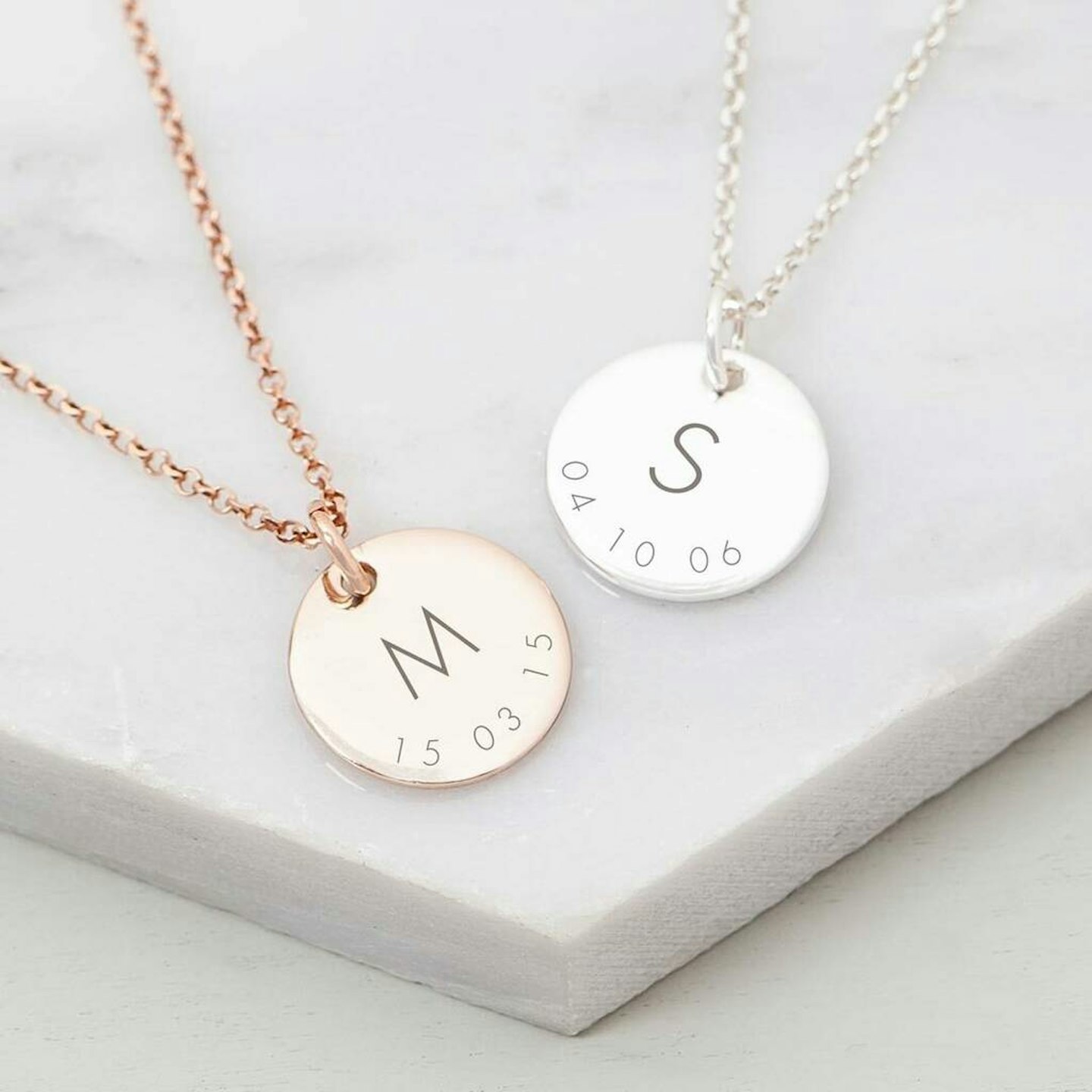 11 of 13
Bloom Boutique, Personalised Initial And Date Necklace
With space for an initial and a date, this necklace gives you the best of both worlds.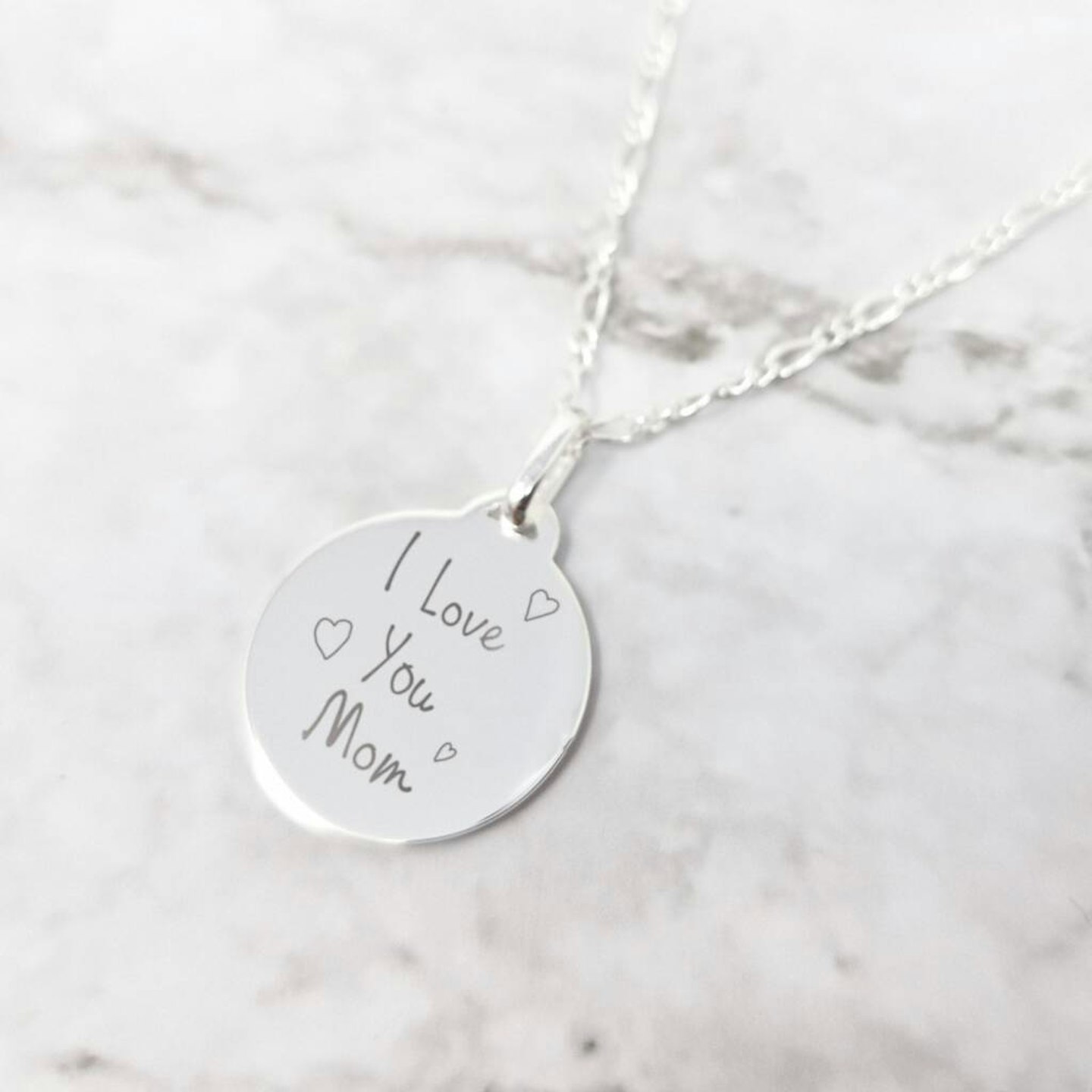 12 of 13
Harfi, 925 Sterling Silver Actual Kids Drawing Necklace
Preserve your little one's first scribbles by engraving them on a pendant necklace.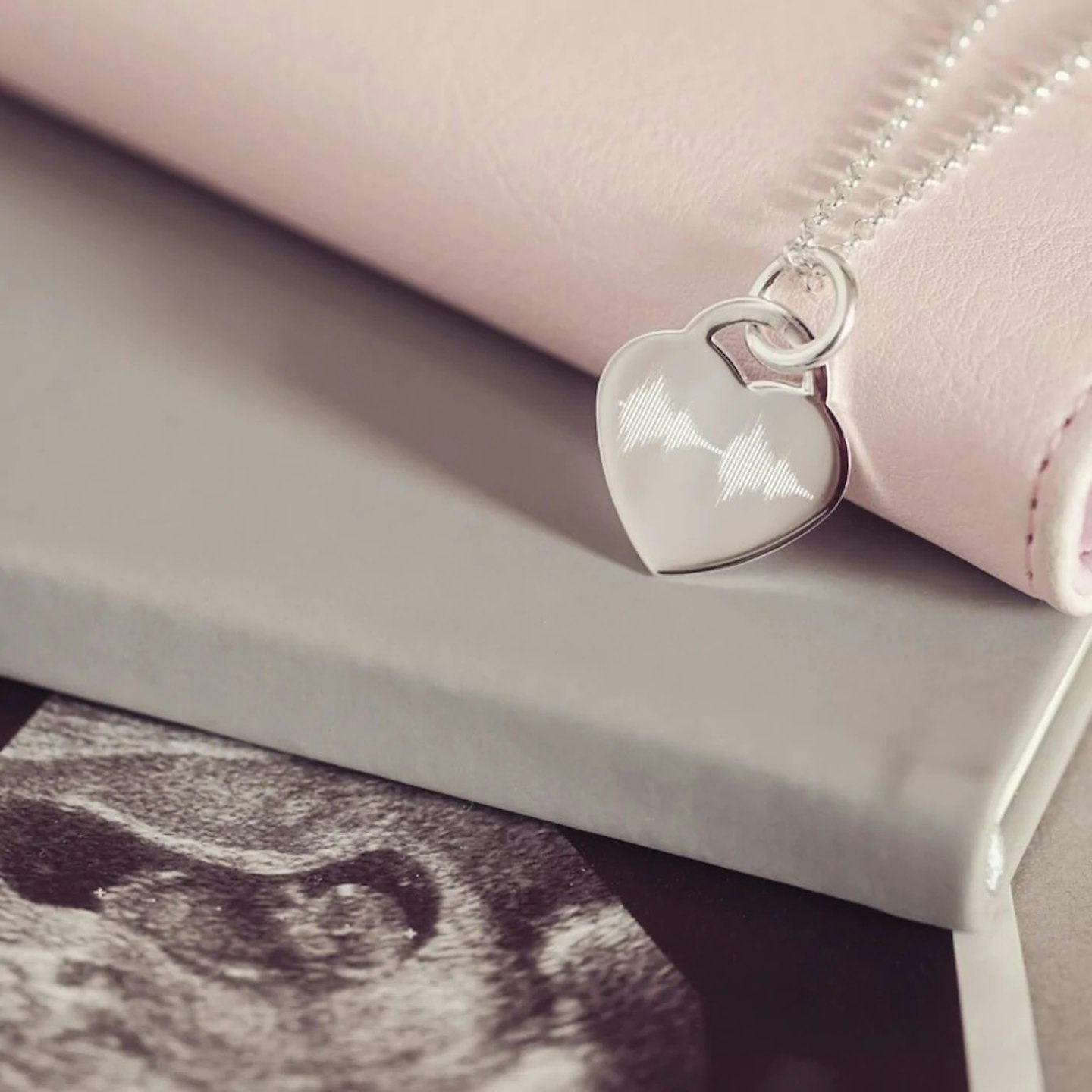 13 of 13
Hand On Heart, Baby Heartbeat Heart Necklace
And finally, like Prince Harry, you too could wear your baby's heartbeat around your neck thanks to Hand on Heart.