Fans of Abbott Lyon's personalised jewellery and affordable takes on designer looks, your Christmases have come all at once with the launch of the brand's personalised jewellery advent calendar. Every year it seems like beauty, fashion and jewellery companies are upping the stakes when it comes to advent calendars and this one goes a step further than other jewellery advent calendars by not only being packed with hundreds of pounds of jewellery, but being personalised.
Description
The Abbott Lyon advent calendar is worth £450 but is currently available for £249 - a saving of
As well as being known for celebrity fans (and collaborations) including Stacey Solomon and Gemma Owen, Abbott Lyon is known for its personalisation. And the best thing about the Abbott Lyon advent calendar is that you get to personalise not only the calendar itself but pieces of jewellery within it, too. When you order the calendar, it asks for your name (or that of your very lucky recipient), initial and birthstone for personalised pieces hidden inside. Entitiled '12 Days of Love' the calendar has 12 boxes filled with a piece each day – the question is, can you wait until December 12 or will you start on December 1 and pace yourself?
The calendar is currently selling for £249, but is actually worth £450, meaning there's more than a 44% discount.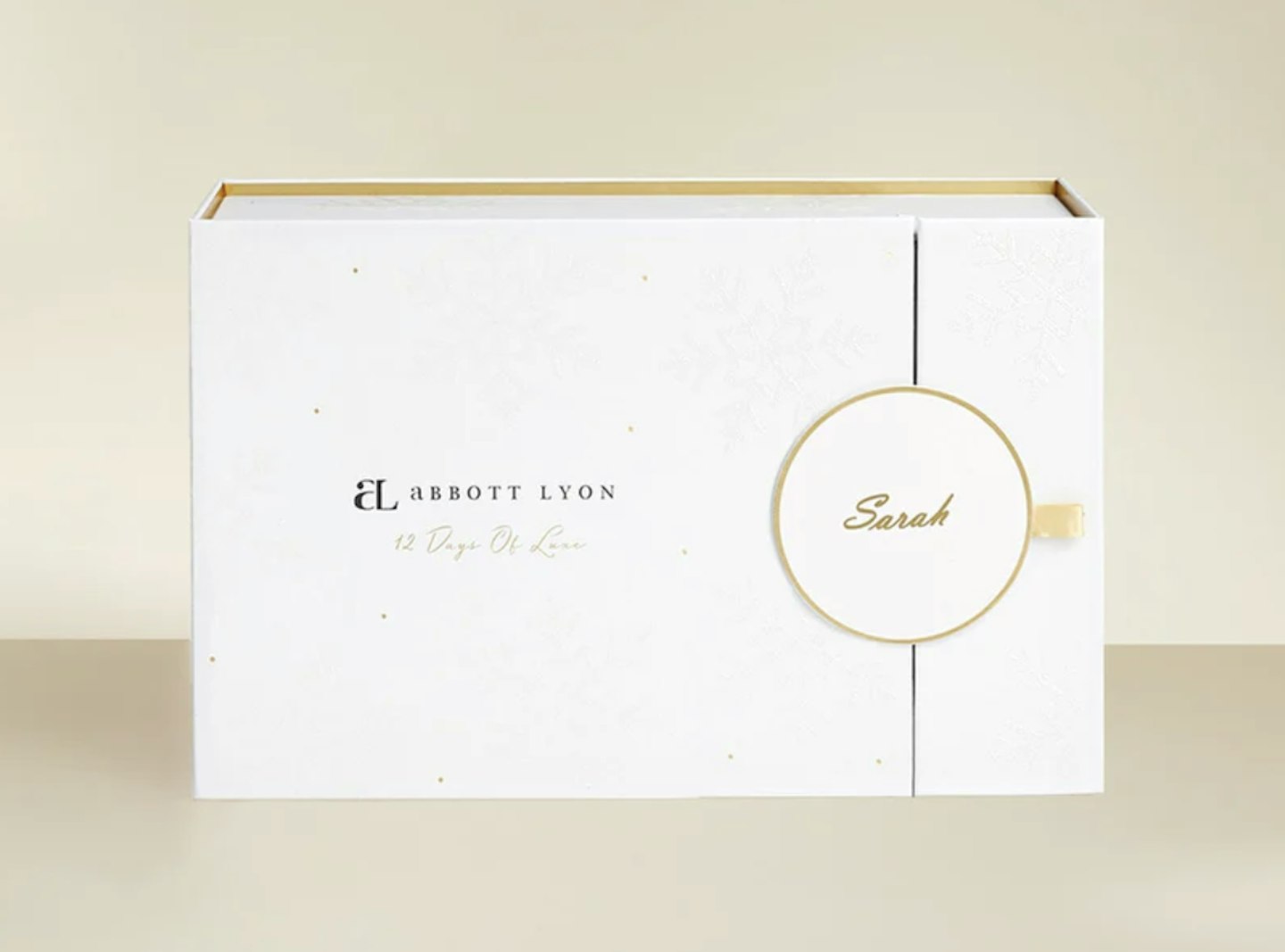 Behind each door, you can find beautiful birthstone pieces, luxe crystal and initial pendants, or signature Abbott Lyon layering pieces. The calendar is available now from Abbott Lyon's website and with just over a month left until advent starts, now's the time to pick your favourite calendar before it sells out.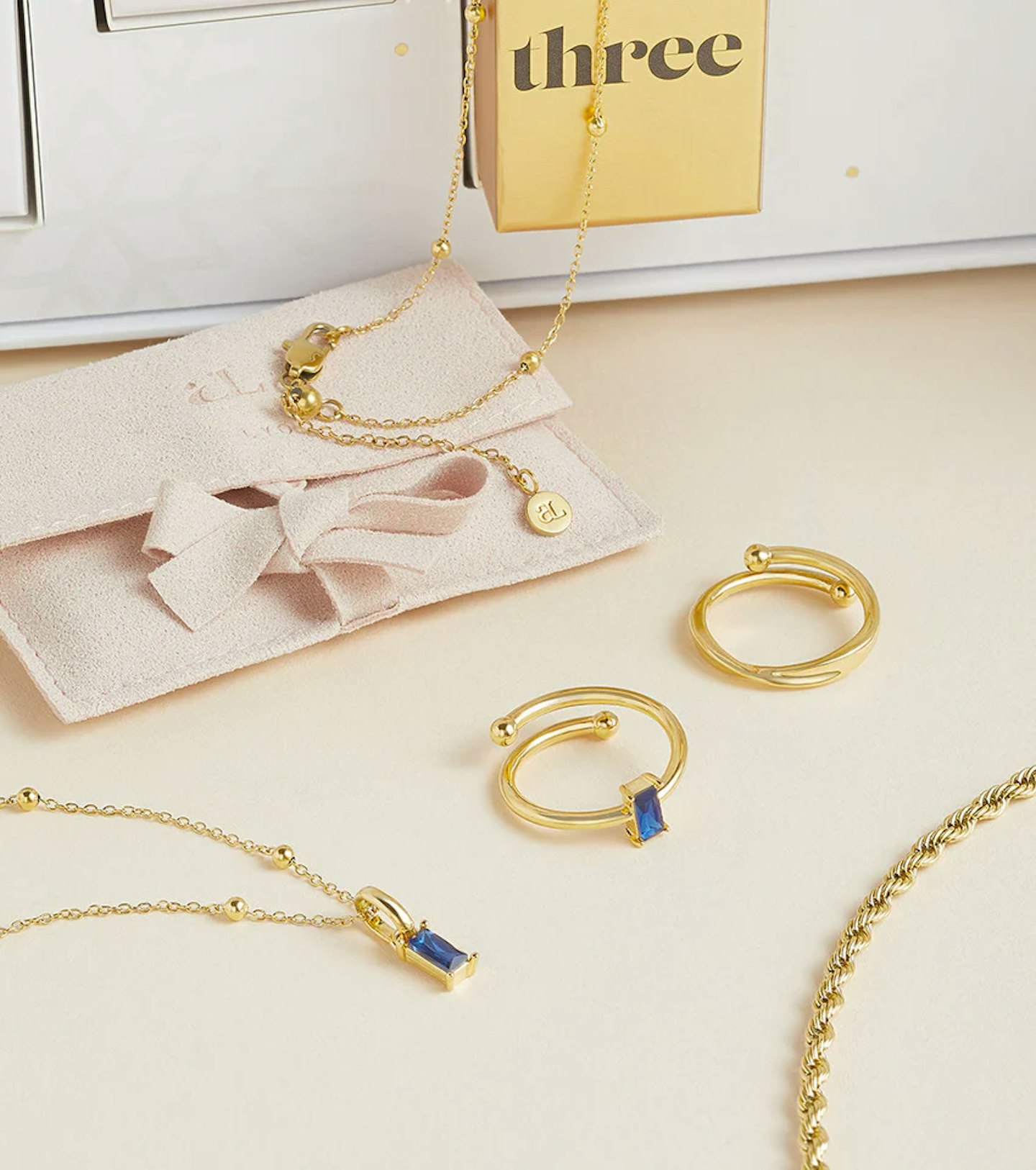 The pieces are made from luxury 18k gold and silver stainless steel, they include a two-year quality and plating guarantee and also include the brand's innovative anti-tarnish protective coating and are water, sweat and heat-resistant.
The jewellery all comes in perfect-sized pouches, which are great for use throughout the rest of the year when travelling with your jewellery.
Made of more than 60% recycled materials, the box can also be used in years to come as an advent calendar, or throughout as a jewellery box for your favourite pieces.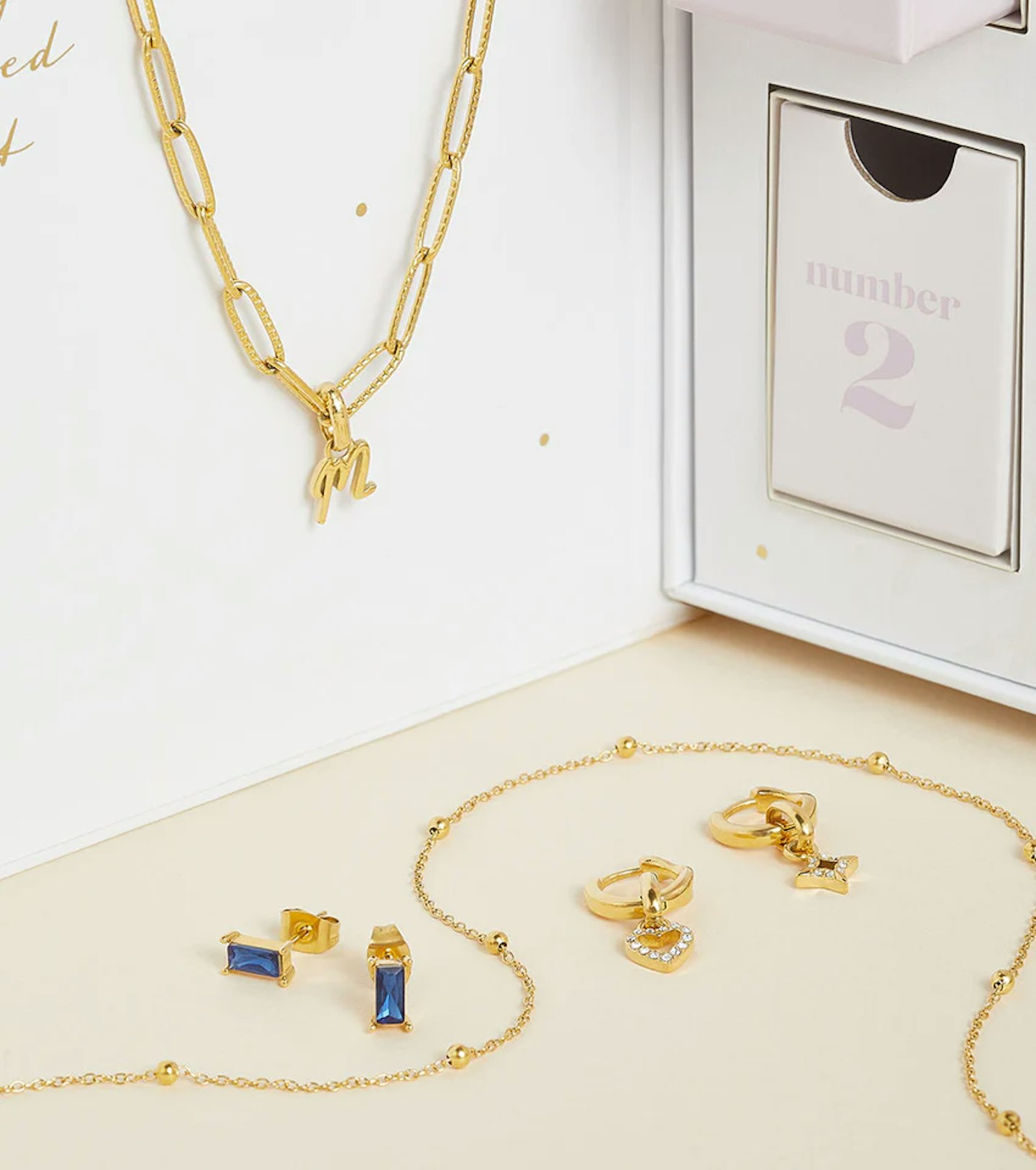 The calendars are limited edition and are sure to sell out - they are dispatched just in time for Christmas on November 27.
We know some people don't like spoilers, so read no further if that's you.
But if you're still deciding whether it's the advent calendar for you this year, here's what you need to know.
What's Inside The Abbott Lyon Jewellery Advent Calendar?
Ok, spoiler warning complete - here's what you can expect in the advent calendar in either silver or gold - and of course featuring your initial and birth stone...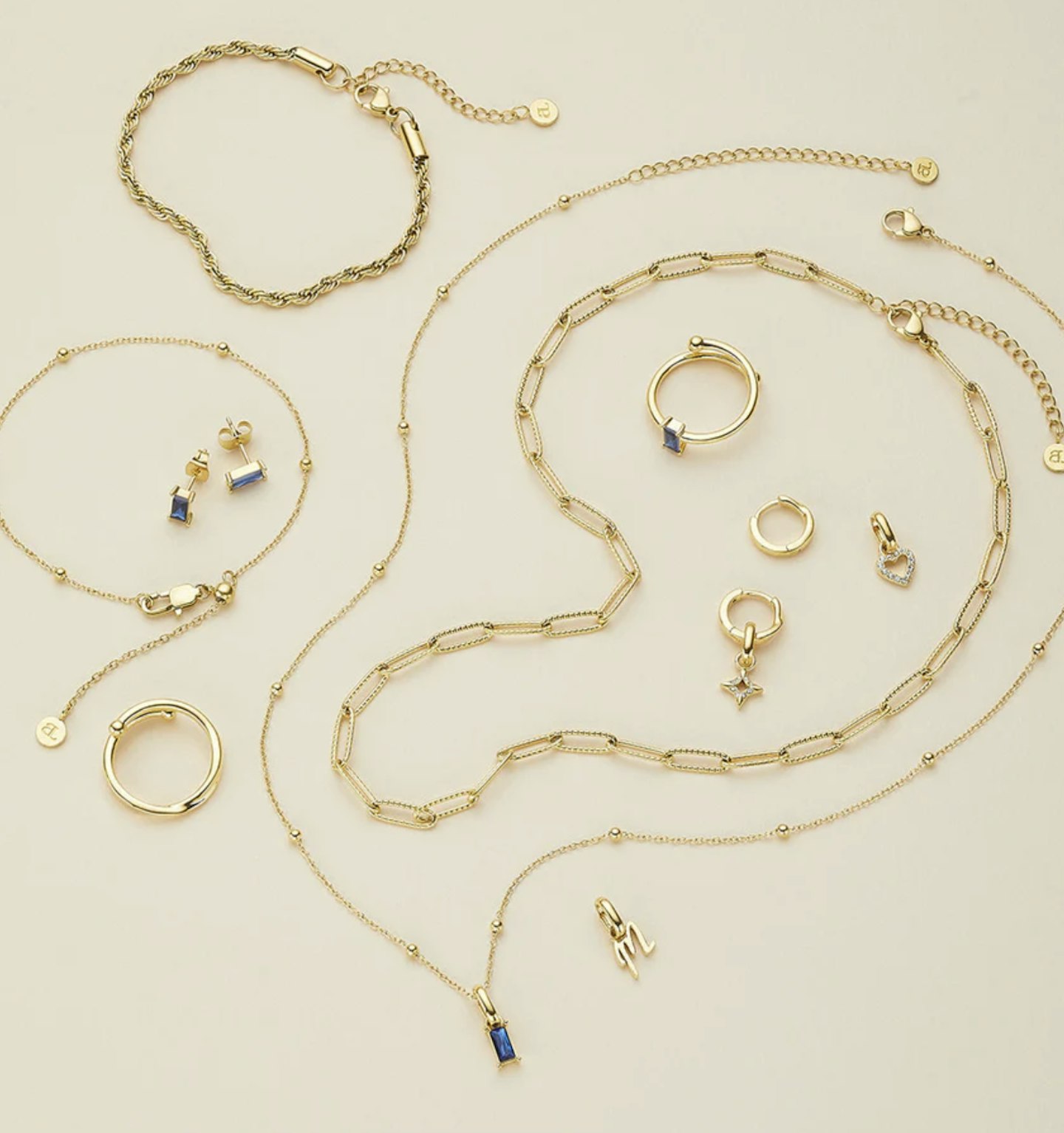 Sphere Chain Necklace - 18-20 inch - worth £45
Paperclip Chain Necklace - 16-18 inch - worth £45
Sphere Chain Bracelet - worth £35
Small Rope Chain Bracelet - worth £39
Baguette Birthstone Pendant
Signature Initial Pendant
Crystal Heart Pendant
Crystal Star Pendant
Baguette Birthstone Ring
Twisted Ring
Baguette Birthstone Studs
Twisted Huggie Earrings