Celebs, they're just like us! Need some cold, hard evidence to back up such an audacious claim? Well, their love for Mango is a good place to start. It's probably not even worth listing the famous people who have worn pieces from the high street giant – I haven't got all day – but not even A-list types like Sienna Miller, Alexa Chung and Katie Holmes can avoid buying the same coat as each other. Speaking of coats, the latest Mango sighting comes in the form of Emily Ratajkowski and her excellent leather jacket. And whaddya know? It's in the Black Friday sale already.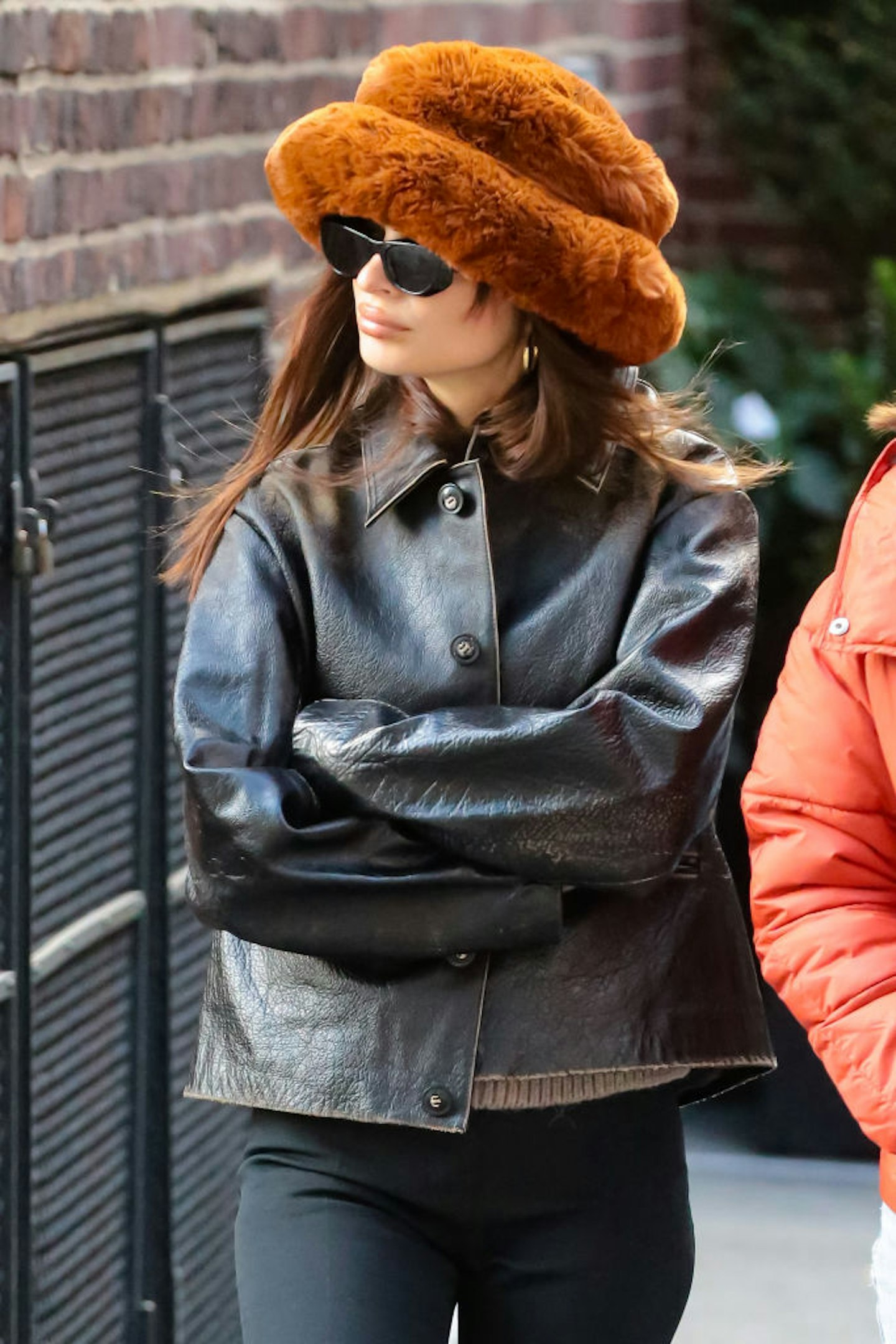 Perfectly oversized, the worn effect gives it that 'I-bought-this-from-a-vintage-shop-100-years-ago' vibe that is only achievable if you actually have time to rummage through the rails of a cool, slightly under-the-radar thrift shop in New York. Clearly, Emily is too busy for that. And so are you! So, luckily, you can buy this from Mango instead.
1. Mango Leather Jacket with Worn Effect
It's currently £40 cheaper in Mango's Black Friday sale. Given that you could wear this with just about anything you already own (and it's v. good for layering), £259.99 doesn't seem too wild for a leather jacket that'll last forever.
Or at least until you donate it to a thrift shop in 50 years time and it then becomes the aforementioned vintage discovery. Will thrift shops even exist? Who knows! But this is no time for an existential crisis – the sale, unlike your new jacket, won't last forever.