Joining the cast of 2023, controversial former Ukip leader Nigel Farage is heading into the I'm A Celebrity jungle. It's thought that Nigel is set to follow a similar path on the ITV show to former health secretary Matt Hancock, who was forced into doing the majority of last year's challenges. But it could take more than a few critters down under to spook Nigel – with the I'm A Celeb 2023 contestant already having faced a near-death experience. Because, Nigel Farage was in a plane crash over a decade ago - and it sounds quite haunting. What happened when Nigel Farage was in a plane crash? Here's the full story.
When was Nigel Farage in a plane crash?
Back in 2010, the former Ukip leader was involved in a plane crash while campaigning ahead of the general election. Nigel escaped with minor head injuries after the two-seater aircraft, towing a 'Vote Ukip' banner, crashed in Northamptonshire.
At the time of the accident, the plane was towing a banner that read 'Vote for your country – Vote Ukip.' It was decided that Nigel would attend in the plane as a passenger, with the politician allegedly joking 'I just hope the plane doesn't blow up and crash.'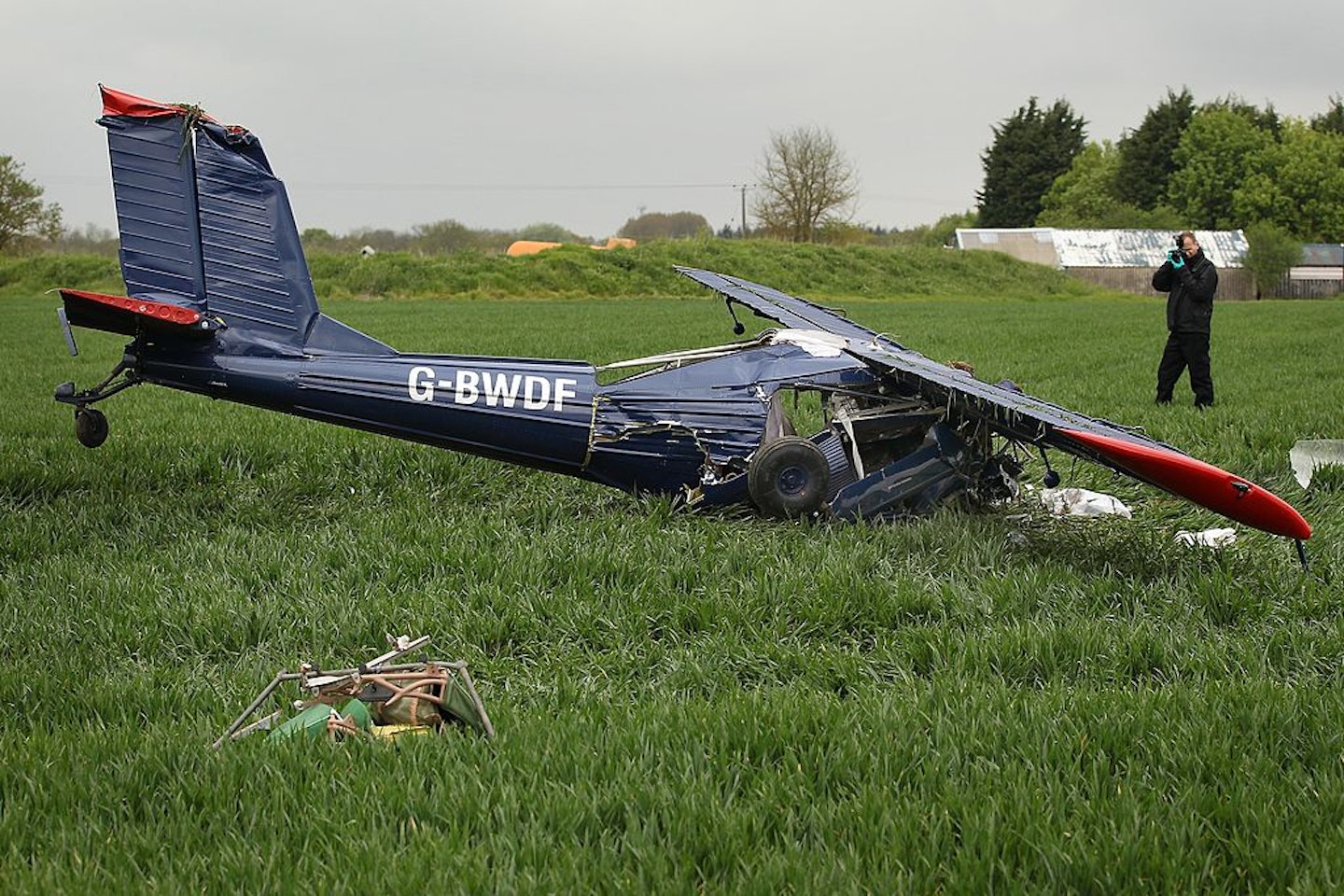 Why did Nigel Farage's plane crash?
However, it wasn't a smooth ride. According to eye witnesses, the banner became caught up in the plane's tail fin – with the pilot yelling 'Banner's wrapped around the tail and rudder! This is an emergency. Mayday! Mayday!'
Onlookers then said the plane nose-dived to the ground, with an eyewitness recalling, 'It just fell out of the sky and flipped over on its front. It was all over in a couple of seconds. I thought they had both died.'
Did Nigel Farage sustain injuries from the plane crash?
After the two-seater plane went down, Nigel was seen walking out of the aircraft covered in blood before being taken to Horton hospital in Banbury. At the time, there were conflicting reports over how serious the politician's injuries were – before a spokesperson for Ukip insisted 'He's going to be fine.'
Opening up about the accident, his agent told BBC News that Nigel had been 'drifting in and out of consciousness and is now being X-rayed.' It was later revealed that he suffered a punctured lung, two chipped vertebrae, a fractured sternum, and several fractured ribs.
But while Nigel escaped relatively unharmed, the pilot of the aircraft was faced some more serious back injuries after being cut out of the plane.
A Ukip spokesperson said, 'We've had unconfirmed reports that either the banner got snagged up or there was cross-winds and it was an unfamiliar airfield to the pilot, who had to be cut out of the plane.'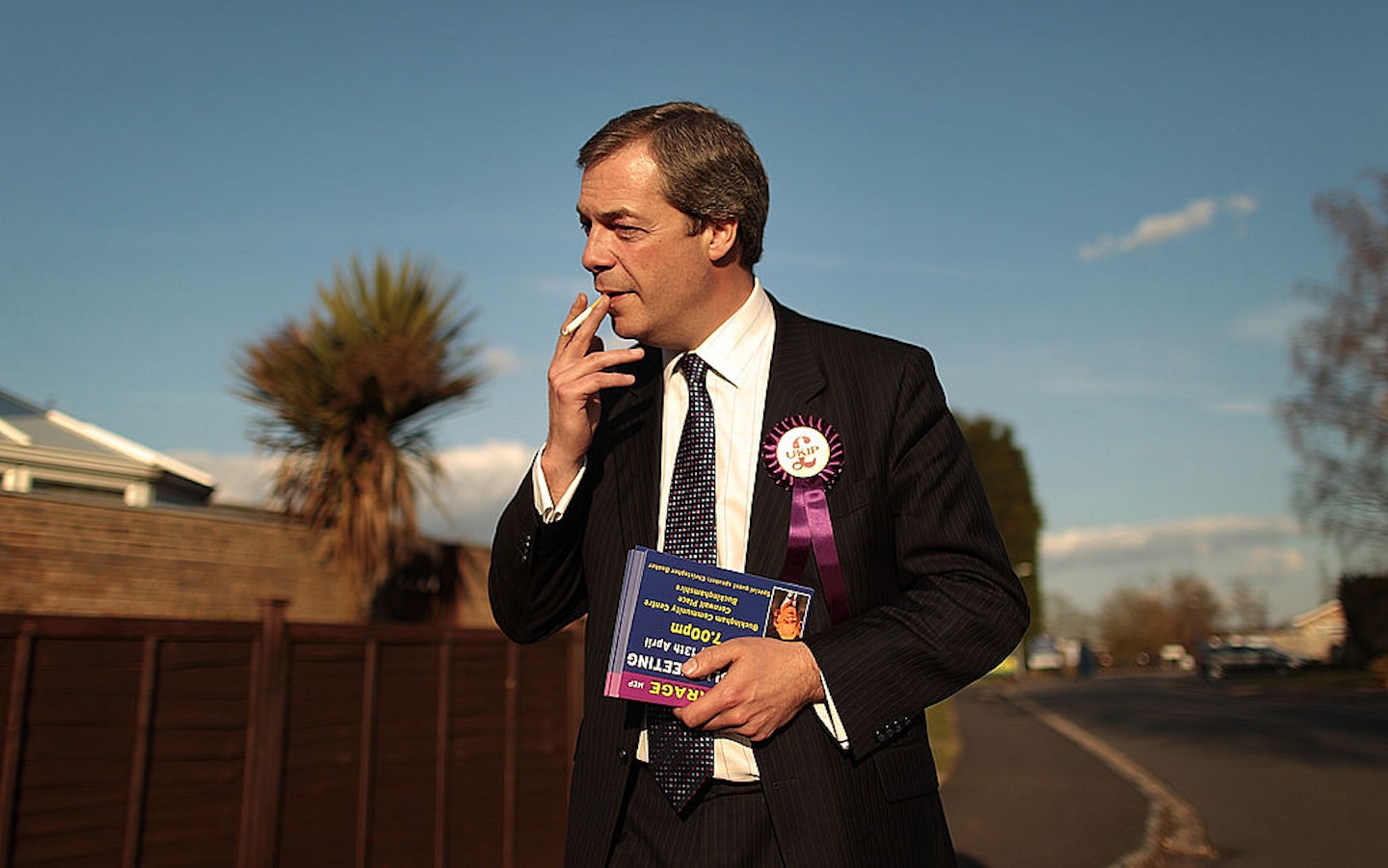 Opening up in his memoir, Nigel later said that the crash made him reassess his life and decide to devote more time to the things he loved doing. He also recalled that his first move after the accident was to 'light a fag,' adding 'not a great idea close to aviation fuel.'
However, the pilot of the plane had a much different experience.
What happened to the pilot in Nigel Farage's plane crash?
The pilot, Justin Adams, found his mental health deteriorated while waiting for the official air accident report. His business and marriage collapsed, before he then made threats to kill both Mr Farage and the Civil Aviation Authority investigator over a three-day period.
In a recorded call to the police, he said, 'I've lost my wife, my house, my child. I've only got eight bullets, but I only need four.'
In 2011, Mr Adams was prosecuted on five charges of threatening to kill. Having already spent six months in custody, he was given a two-year community order instead of a prison sentence. He was found dead at his home two years later; police said there were no suspicious circumstances.
Here are the pictures from when Nigel Farage was in a plane crash
As Nigel Farage's plane crash happened during his Ukip campaigning, there were actually a lot of photojournalists present to capture the moment - and many of the photos of Nigel Farage's plane crash were shared at the time.