If you think back to the teen hearthrob that dominated the 2010s, your mind will instantly go to Zac Efron. Teenage girls swooned over the actor's every move and his charisma and charm has transcended every generation since.
Whilst his acting and singing talents are undeniable, Zac Efron's outward appearance also played a major part in his star power. Teenagers plastered their walls with his face and he was named 'The Sexiest Male Alive' in 2017. One can only imagine the pressure of maintaining this image.
Alas, in recent years, the discussion around his appearance has changed drastically - and it's setting a dangerous precedent.
Zac Efron is currently doing a lot of promo for his upcoming film The Iron Claw which he stars in alongside The Bear's Jeremy Allen White and Harris Dickinson of Where The Crawdads Sing fame. And - as before when he was spotted on holiday in Saint Tropez earlier this year - people have felt the need to take to social media and comment on his changed appearance.
After Entertainment Weekly posted what could be the sexiest promo clip for any film ever on Instagram, followers took to the comments to share their unnecessary thoughts on his new appearance.


And this isn't the first time Efron's face has been cruelly dissected online.
Back in 2021, the High School Musical star appeared in a promotional video for Earth Day, which quickly went viral as many pointed out that his jawline looked different to usual. Overtime, 'Zac Efron face transplant' and 'Zac Efron plastic surgery' dominated Google Trends with many speculating over what was the root cause of the changes in Zac's appearance. He was ruthlessly trolled online and his physical appearance continues to be the subject of many memes and ongoing mockery.
As a result, in October 2022, the actor opened up about the plastic surgery rumours in his Men's Health cover story and insisted that there was no truth to them. Zac Efron revealed that the changes to his face were due to a 2013 injury he sustained after slipping over in his home and smacking his chin against the edge of a fountain. He passed out and woke up to his 'chin bone hanging off' his face. The severe incident left his jaw completely shattered.
The actor told the outlet that as a result of his injury, his chewing or 'masseter muscles' had to overcompensate. 'The masseters just grew,' he insisted. 'They just got really, really big.' Zac added that he wasn't made aware of the online furore about his appearance until he received a phone call from his mum, as he deliberately keeps away from social media.
He explained in an interview with Entertainment Tonight, 'My mum told me. I don't really read the Internet, so I don't really care.'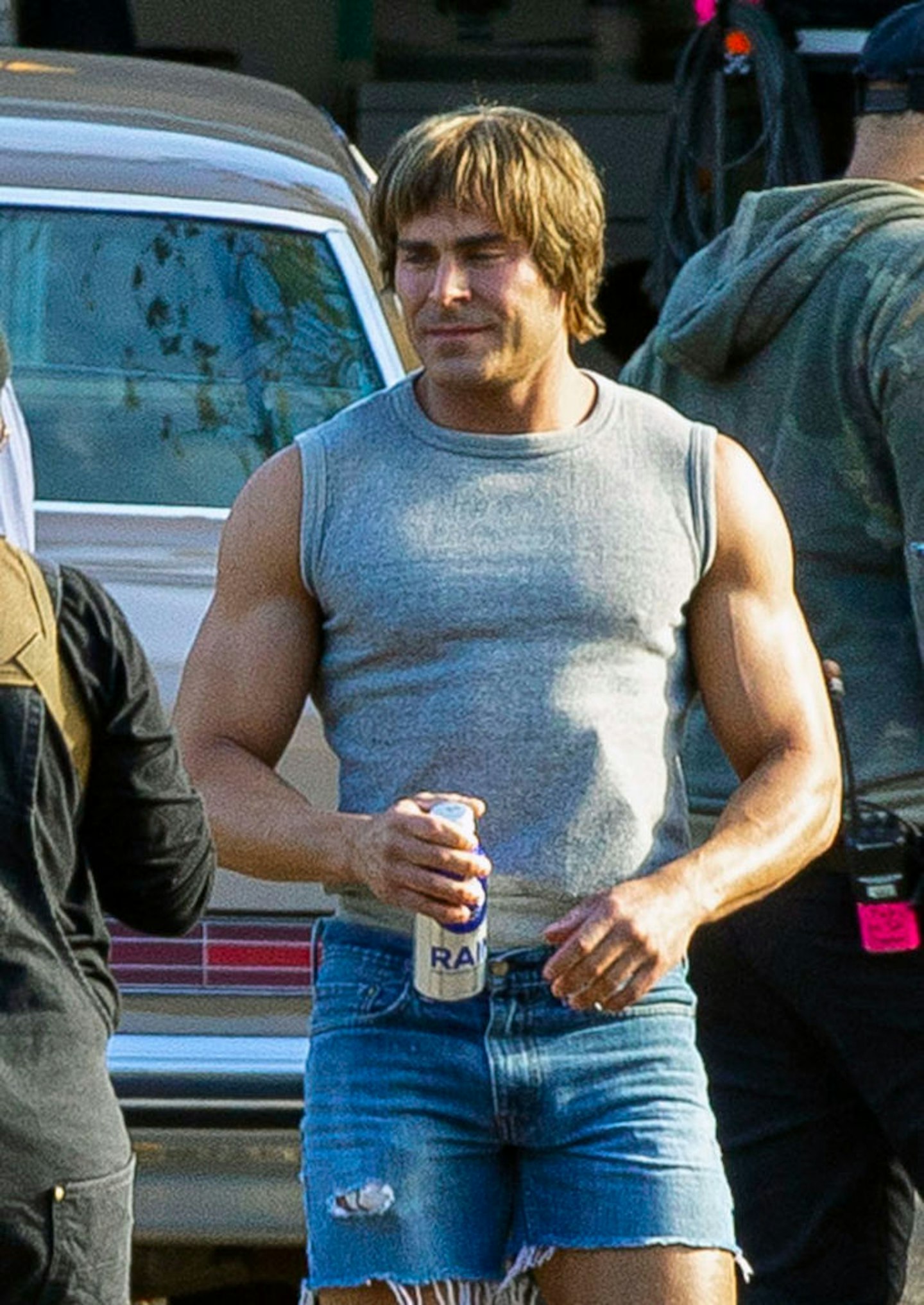 The actor expressed that after noticing the 'direction' that the rumours were going in that 'maybe it was time' he spoke up about it. The thing is, he shouldn't have had to address it at all. With celebrities, there is a misconception that we are owed an answer, but for such an intimate topic we're not. As a society, we have to be extremely careful about how we speak about a celebrity's physical appearance, because it's not just them that falls foul to the damaging narratives about beauty standards displayed online.
Naturally, female celebrities bear the brunt of this nit-picking, people dissect every little line change on women's faces, but if we won't stand for people pulling apart women's looks online - surgically altered or not - we should have the same energy for male celebrities.
We also never know the full extent of anyone's health. Indeed, Zac Efron later revealed that he 'almost died' from the initial fall. Knowing his injuries were the result of physical trauma, the mockery is truly disgusting.
Even though Zac Efron dealt with the cruel rumours like a trooper, this entire incident further reinforced his belief that it's better to stay away from the Internet's opinions. He explained, 'If I valued what other people thought of me to the extent that they may think I do, I definitely wouldn't be able to do this work.'
These days, with the help of memes and twitter fan accounts, stanning the heart-throb is easier than ever. The 'internet's boyfriend' doesn't always have a particular look or type, but one thing they do seem to have is a rabid online fandom and a propensity for real-life charm to add to their overall reputation.
However, the pressure of maintaining societies expectations - especially with previous heart-throb status - is probably all consuming. Although Zac Efron doesn't look at the headlines, it clearly affected him to the level of needing to voice something.
In short: we shouldn't view anyone's appearance as an object with which the public can scrutinize or mock – whether they've changed it on purpose or not.