The Crown has cast its new Queen: British actress Olivia Colman is set to play Queen Elizabeth II in seasons three and four of the hit Netflix drama, taking over from the show's outgoing monarch Claire Foy.
43-year-old Olivia is best known for her role as DS Ellie Miller in the ITV thriller Broadchurch, which won her a BAFTA for best leading actress in 2014, as well as film work in The Lobster, Tyrannosaur and The Iron Lady. For some viewers, however, she'll be forever associated with Mark Corrigan's put-upon girlfriend turned ex-wife, Sophie, in Channel 4's pitch black comedy Peep Show.
Given the fact that each ten episode series spans around a decade, The Crown's showrunner Peter Morgan has always been clear about his intention to re-cast roles after two seasons (rather than, say, deck out Claire, Matt Smith, Vanessa Kirby and co in distracting prosthetics as the thirty-something stars attempted to take their characters into old age.)
'I feel that when we reach 1963-64 we've gone as far as we can go with Claire Foy without having to do silly things in terms of makeup to make her look older,' Morgan revealed to ScreenDaily earlier this year. 'She can't help the fact she's as young as she is.'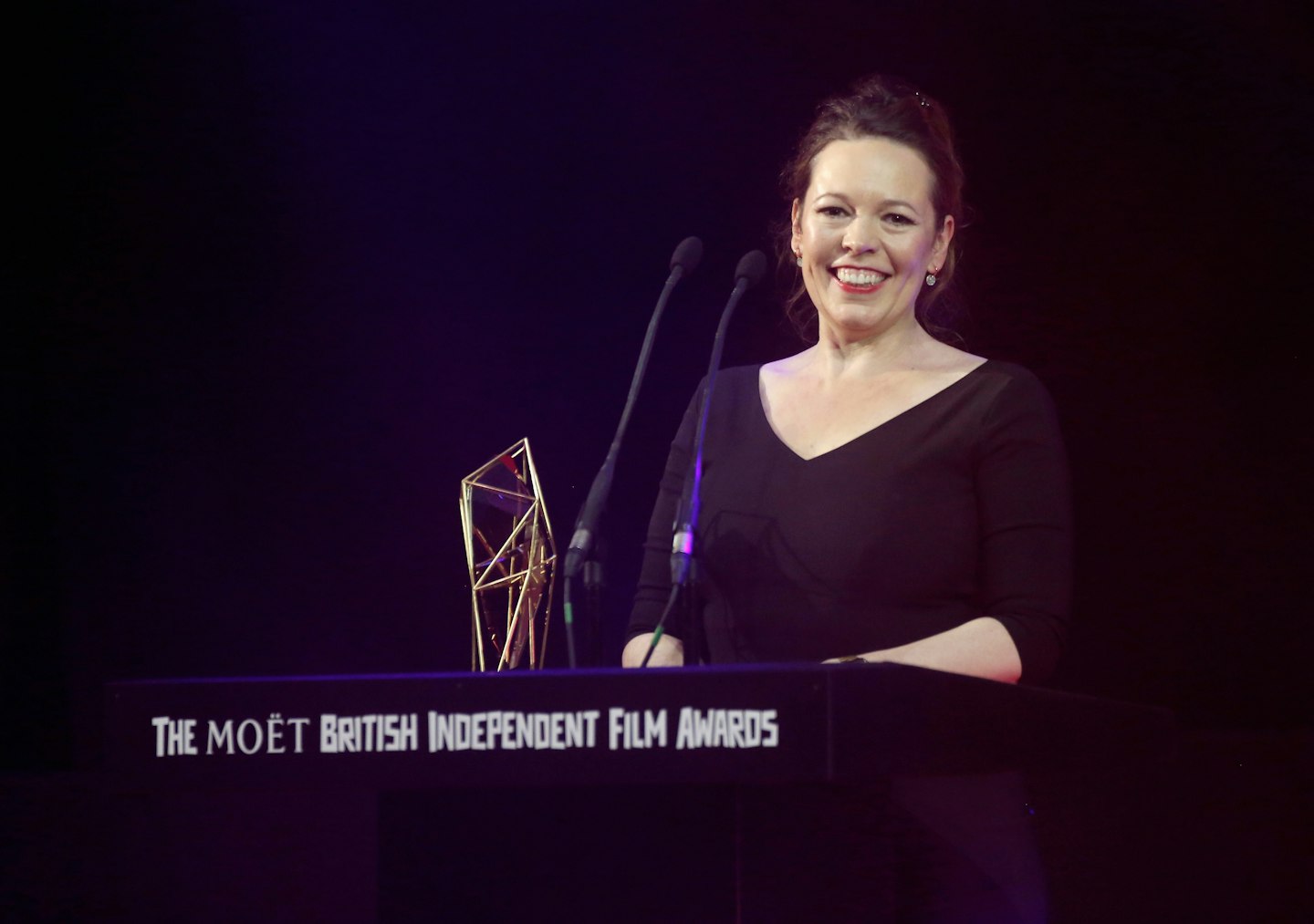 Claire, who earned a Golden Globe and a SAG Award earlier this year for her portrayal of Elizabeth, dropped hints as to the casting announcement in October, when she told reporters: 'I know who's doing it and I'm not telling you. It's really exciting and great and amazing!'
Olivia will begin filming next year, with the third season not slated to arrive on Netflix until early 2019. Once she has wrapped up a fourth series, the producers will begin their search again to find an actress to take the Queen from her sixties to the present day.
The show's second season, meanwhile, is set to debut on December 8th, and will see a handful of new faces joining the cast. Downton Abbey's Matthew Goode will play Princess Margaret's future husband Anthony Armstrong-Jones, while Dexter star Michael C. Hall and South African actress Jodi Balfour will play John and Jackie Kennedy in an episode examining the 1961 presidential visit.
READ MORE: Unpicking The Costumes On Netflix's The Crown With Michele Clapton