Season six of The Crown is here - and fans are more than ready to jump back into royal life. Picking up from season five, the show will explore more of Princess Diana and Dodi Fayed's romance, before handling their tragic death.
While The Crown is addictive TV, there is often a need to pause it every two minutes to check if something actually happened in real life, or if the writers took some creative licence. With a show that covers all the biggest moments from the British monarchy's past, it can be hard to tell what's fact and what's fiction.
Don't worry; we're here to help. As a new season kicks off, we're casting our minds back over previous seasons for some fact checks. From royal romances to intruders in the palace, here's how the biggest moments in previous seasons of The Crown stack up to real life...
It goes without saying, of course, that you'll find spoilers below... But when a show is grounded in history, do they really count as spoilers?
The Crown season 6: fact or fiction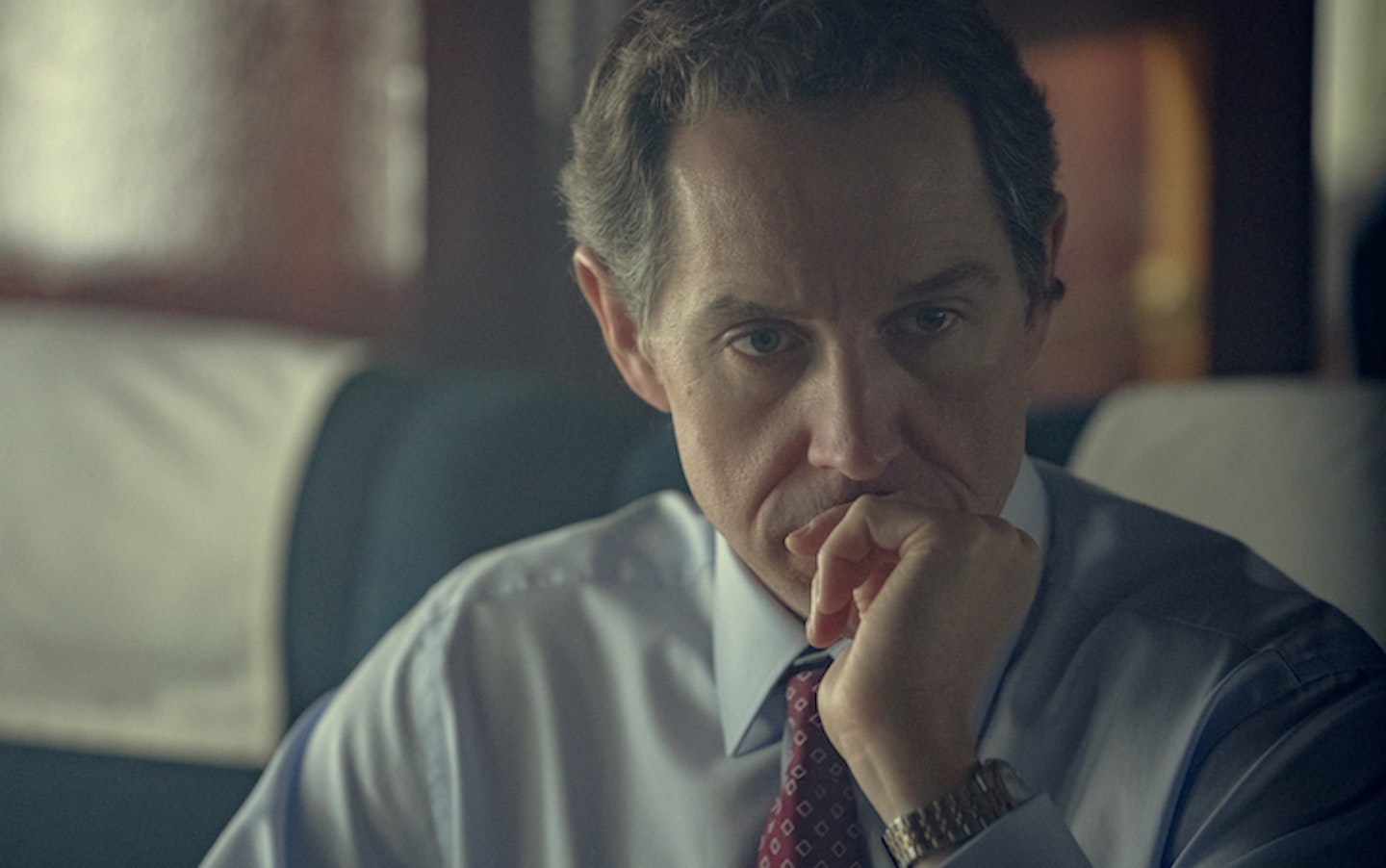 1 of 4
Did Diana visit Tony Blair at Chequers shortly before she died?
Yes, the former Prime Mindset met with Diana and William at Chequers in July 1997, the month before her death in Paris. While The Crown portrays it as an upbeat visit, in Blair's 2010 autobiography he says he had a difficult exchange with Diana when he asked about Dodi Fayed, who he 'thought was a problem'.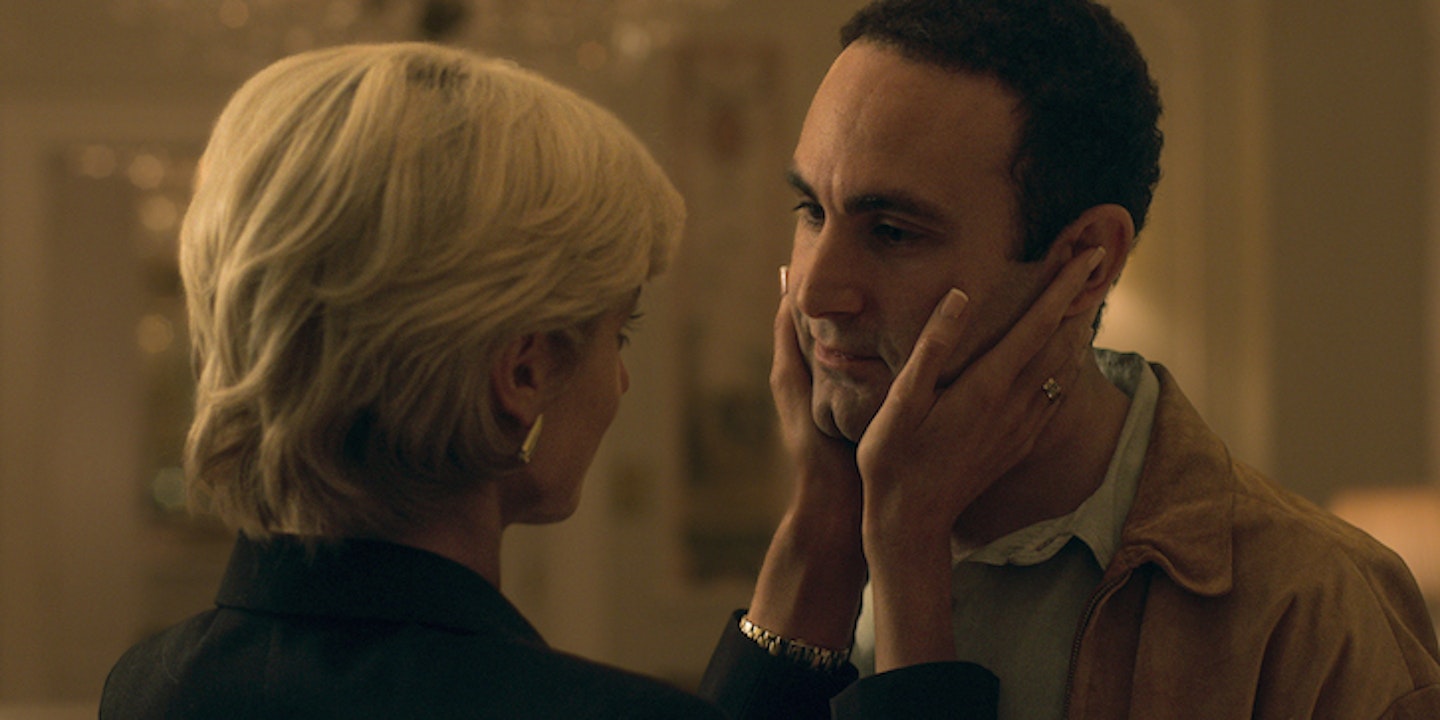 2 of 4
Did Dodi propose to Diana the night before the accident?
While The Crown depicts Dodi's thwarted attempt to propose to Diana on the night of their fatal car crash, it's not clear whether he did actually ask Diana to marry him. 
After Dodi and Diana tragically died, a ring was found in his apartment, the infamous 'Dis-moi Oui' ('tell me yes') ring, there was also reportedly a receipt for an engagement ring.
During the High Court inquest into Diana and Modi's death, Modi's father, Mohamed Al Fayed claimed that the couple called him to announce their iengagement an hour before the crash, but according to a Guardian report, 'he later seemed unclear about whether he had been told his son was about to propose, or that Dodi had done so and Diana had accepted.'
So ultimately we will never know if there was a proposal, and if Diana accepted.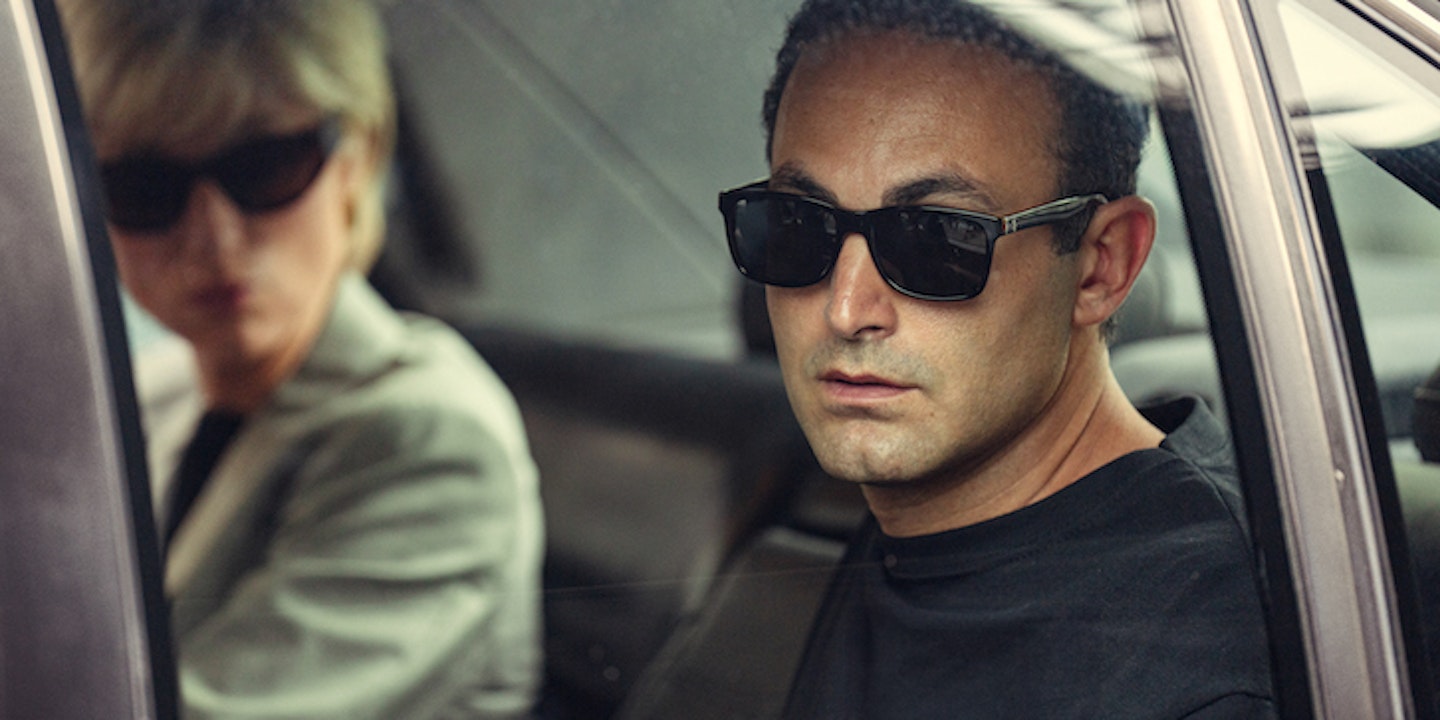 3 of 4
Had the driver of Diana and Dodi's car been drinking?
In The Crown we see driver Henri Paul finish his drink at the bar of the Ritz before getting into the car to drive Dodi and Diana back to Dodi's apartment. 
Henri Paul was also killed in the subsequent crash. 
Following the fatal incident the Paris public prosecutors' office said in a statement: 'The blood analysis revealed that the alcohol level was illegal.'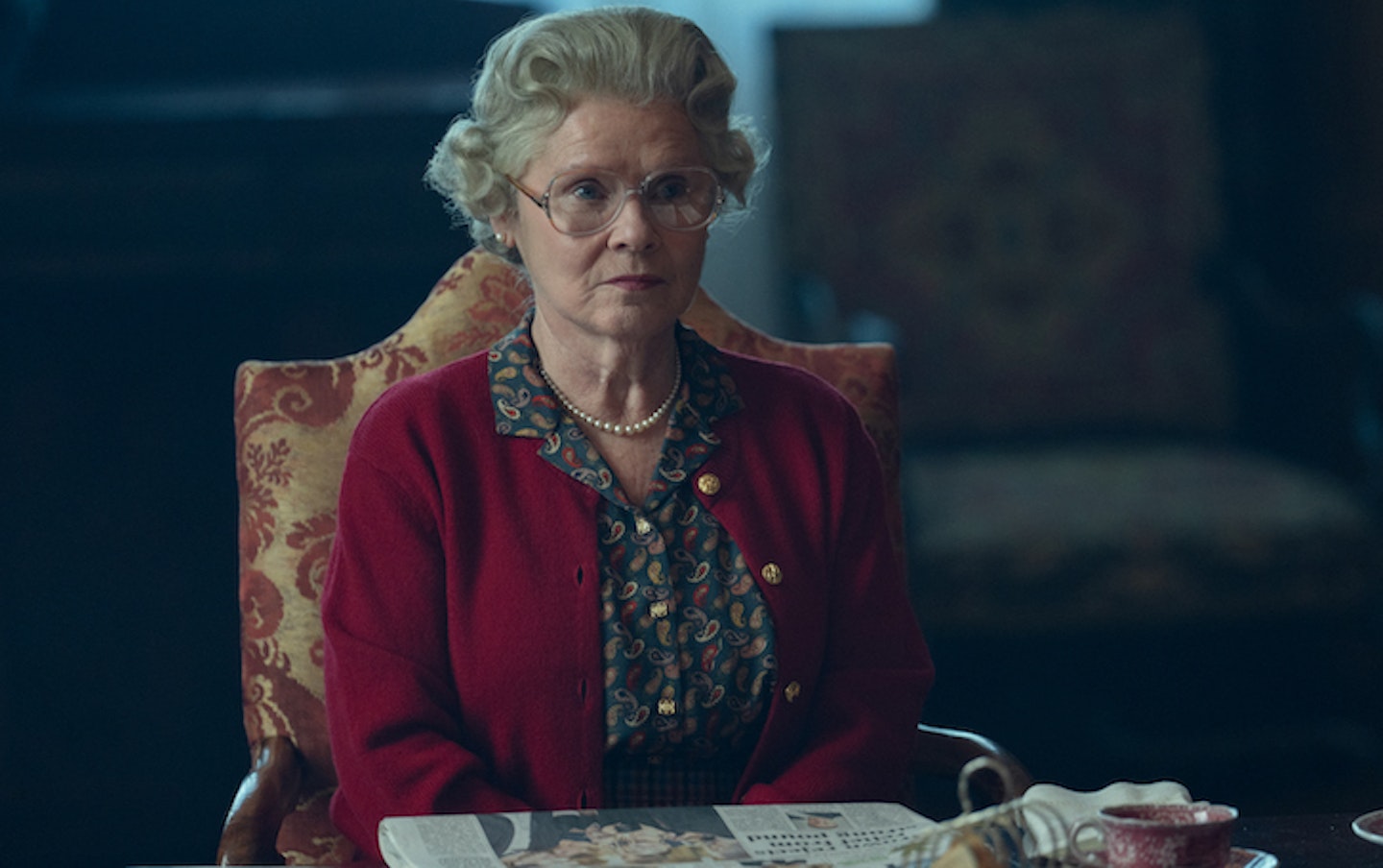 4 of 4
Was The Queen reluctant to have a state funeral for Diana?
The reaction of the Queen and Royal Family in the aftermath of Diana's death has been explored on screen before, most notably in the 2006 film The Queen, with Helen Mirren. 
In The Crown, the Queen (Imelda Staunton) and Prince Philip are reluctant to send a royal plane to repatriate Diana's body ('We have to be seen to be doing it by the book') and need persuading into agreeing to a full state funeral for Diana. 
At the time Buckingham Palace issued a statement denying claims that the Queen wanted to give Diana a private funeral. The Palace said that while there had been 'some minor difference over points of detail' regarding the funeral arrangements these had been 'swiftly and amicably resolved'.
The Crown season 5: fact or fiction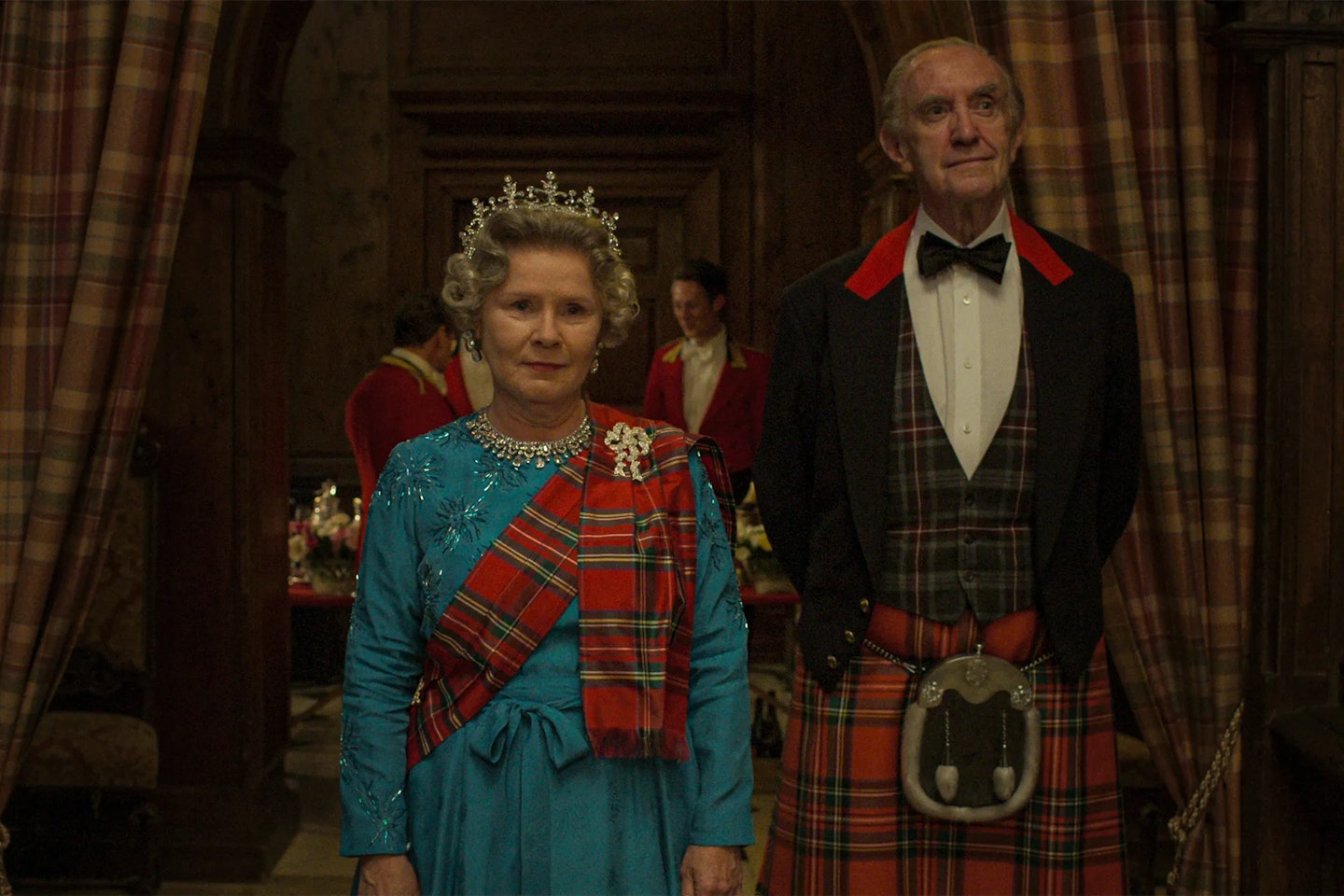 1 of 4
CREDIT: Netflix
Did Prince Philip's DNA help to identify Romanov remains?
This one's true! The Crown recreated Queen Elizabeth and Prince Philip's 1994 trip to Russia, as well as how Prince Philip's DNA helped identify the remains of the Romanovs - who were executed by the Bolsheviks decades before in 1918.
When the Romanov family's remains were discovered, both Prince Philip and Prince Michael of Kent provided DNA to help with identification. The tsarina was Queen Victoria's granddaughter — Philip's great-aunt — which meant that she shared mitochondrial DNA with Prince Philip. Giving researchers a blood sample, they were able to confirm that the bodies were indeed those of the Romanovs.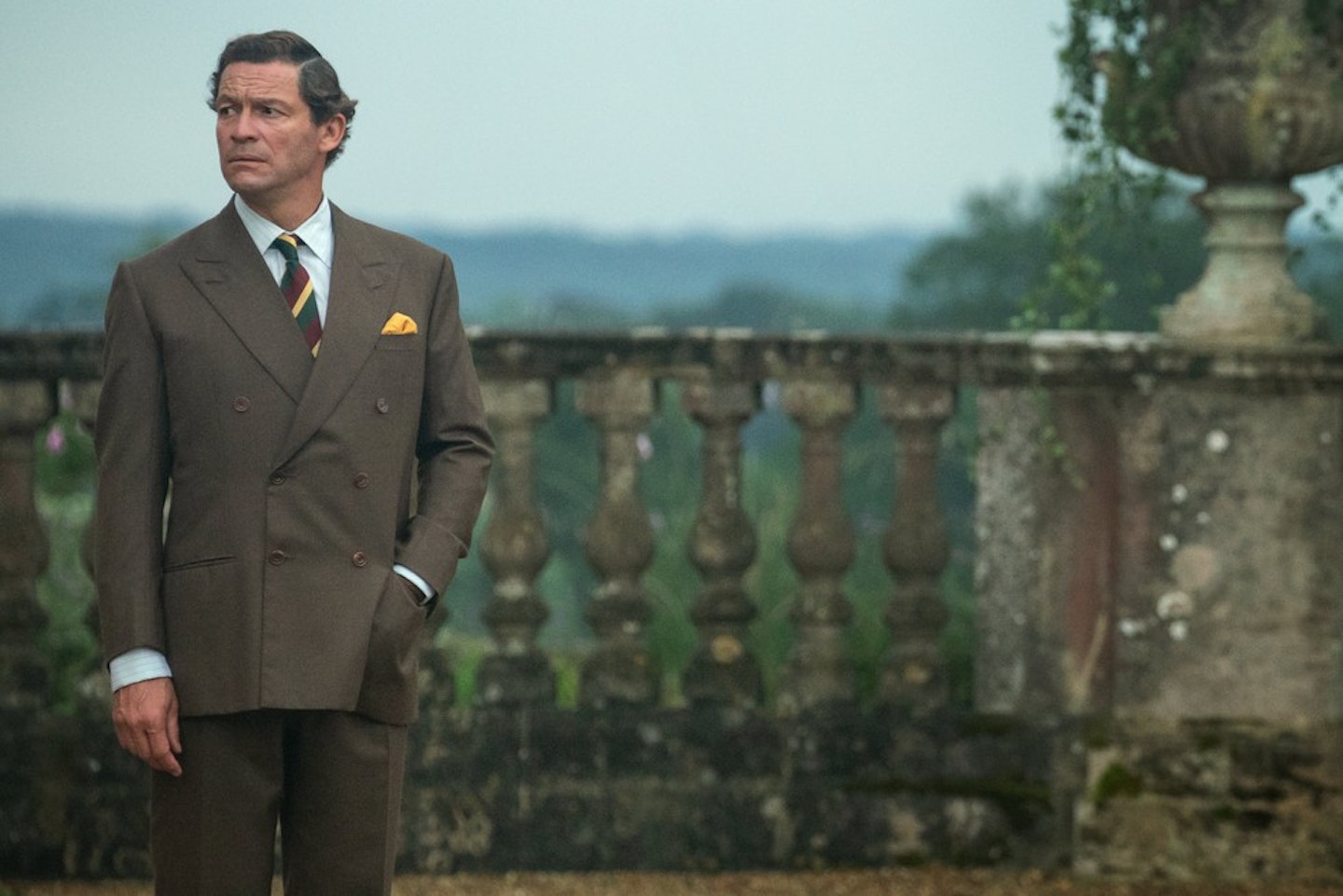 2 of 4
CREDIT: Netflix
Did Prince Charles have a secret meeting with Prime Minister John Major to discuss Queen Elizabeth abdicating?
It turns out, no. John has denied the meeting ever took place, with his office saying, 'Discussions between the monarch and prime minister are entirely private and, for Sir John, will always remain so. There was never any discussion between Sir John and the then Prince of Wales about any abdication — nor was such an improbable and improper subject ever raised by the then Prince of Wales (or Sir John).'
However, Princess Diana's private secretary Patrick Jephson revealed that Charles did have a conversation of that nature - but it wasn't with Major...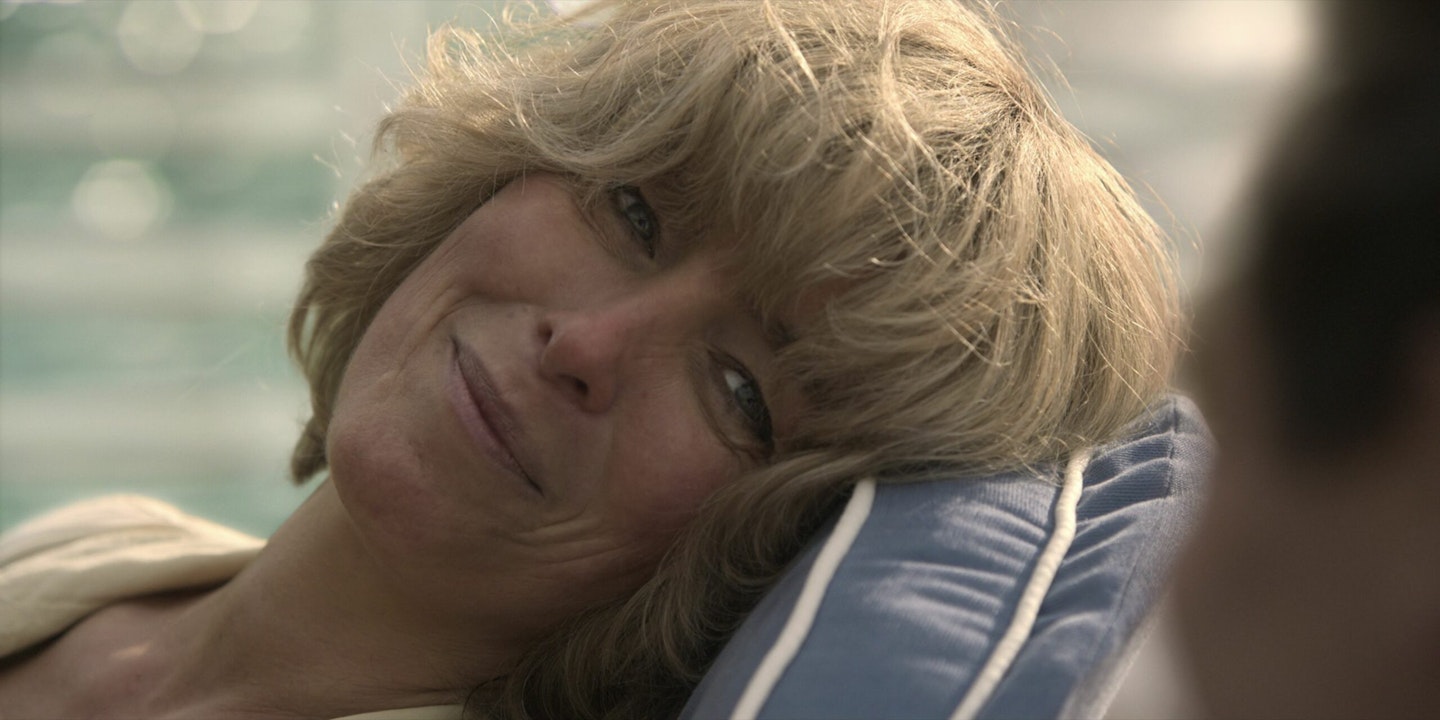 3 of 4
CREDIT: Netflix
Did Camilla work with a public relations agency to help change public opinion?
Season 5 detailed Camilla working with a PR agency to try and shift public opinions of her into a much more positive light - and this really did happen! As shown in the show, Charles employed Mark Bolland as a deputy private secretary, tasked with not just improving Charles' image, but gaining public acceptance for Camilla.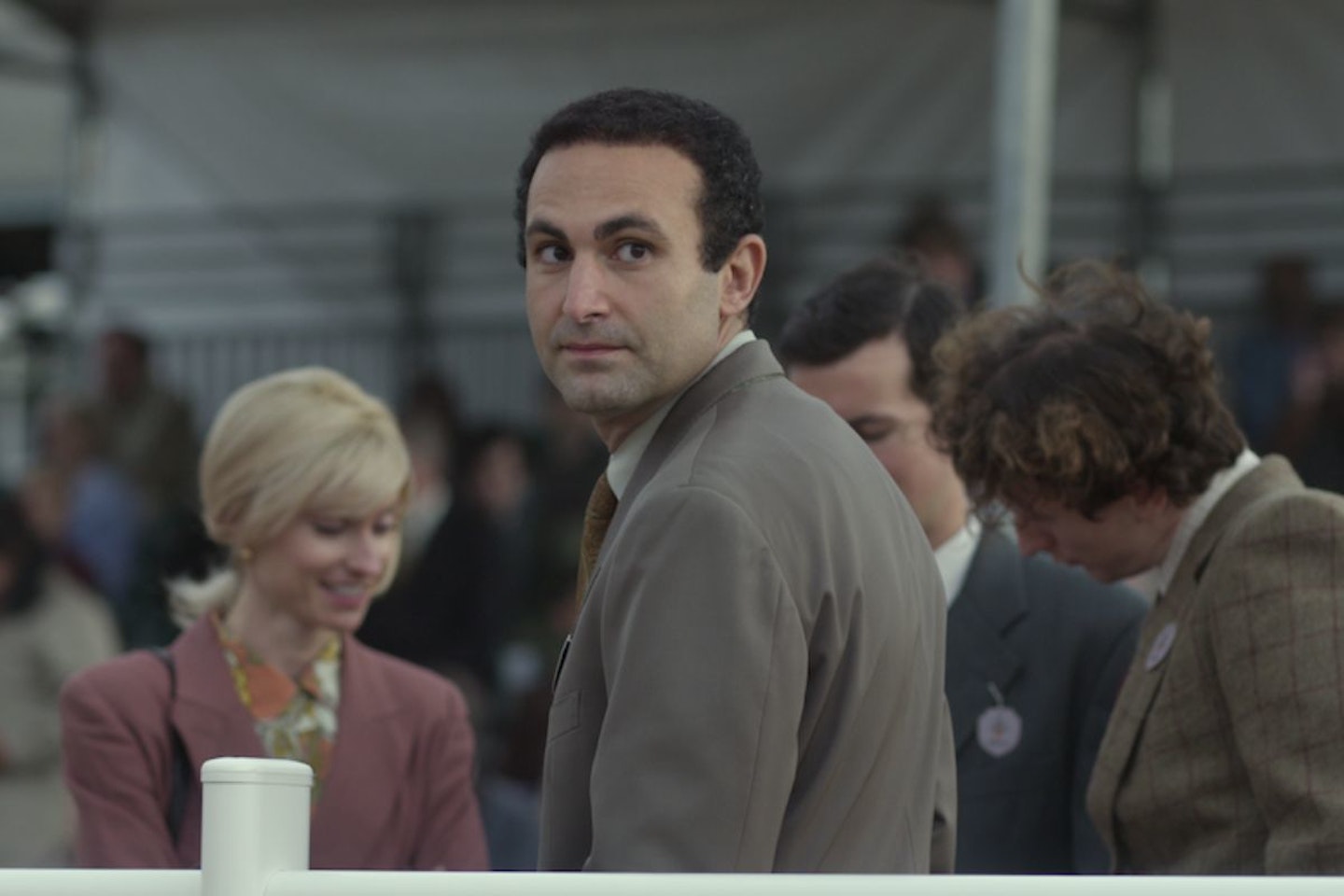 4 of 4
CREDIT: Netflix
Was Dodi Al-Fayed engaged to someone else when he met Princess Diana?
Allegedly, he was. Before getting together with Diana in the summer of 1997, Dodi was allegedly engaged to American model Kelly Fisher. Kelly later filed a lawsuit against her former partner for jilting her and not paying the money she was promised. Her lawyer at the time said, 'Kelly suffered greatly because of the break up with Mr. Fayed. She was engaged to him, and they had planned to marry on August 9, 1997.'
Following the couple's deaths, the lawsuit was dismissed by Kelly 'out of respect for the tragedy and tremendous loss the Fayed family has suffered.'
The Crown season 4: fact or fiction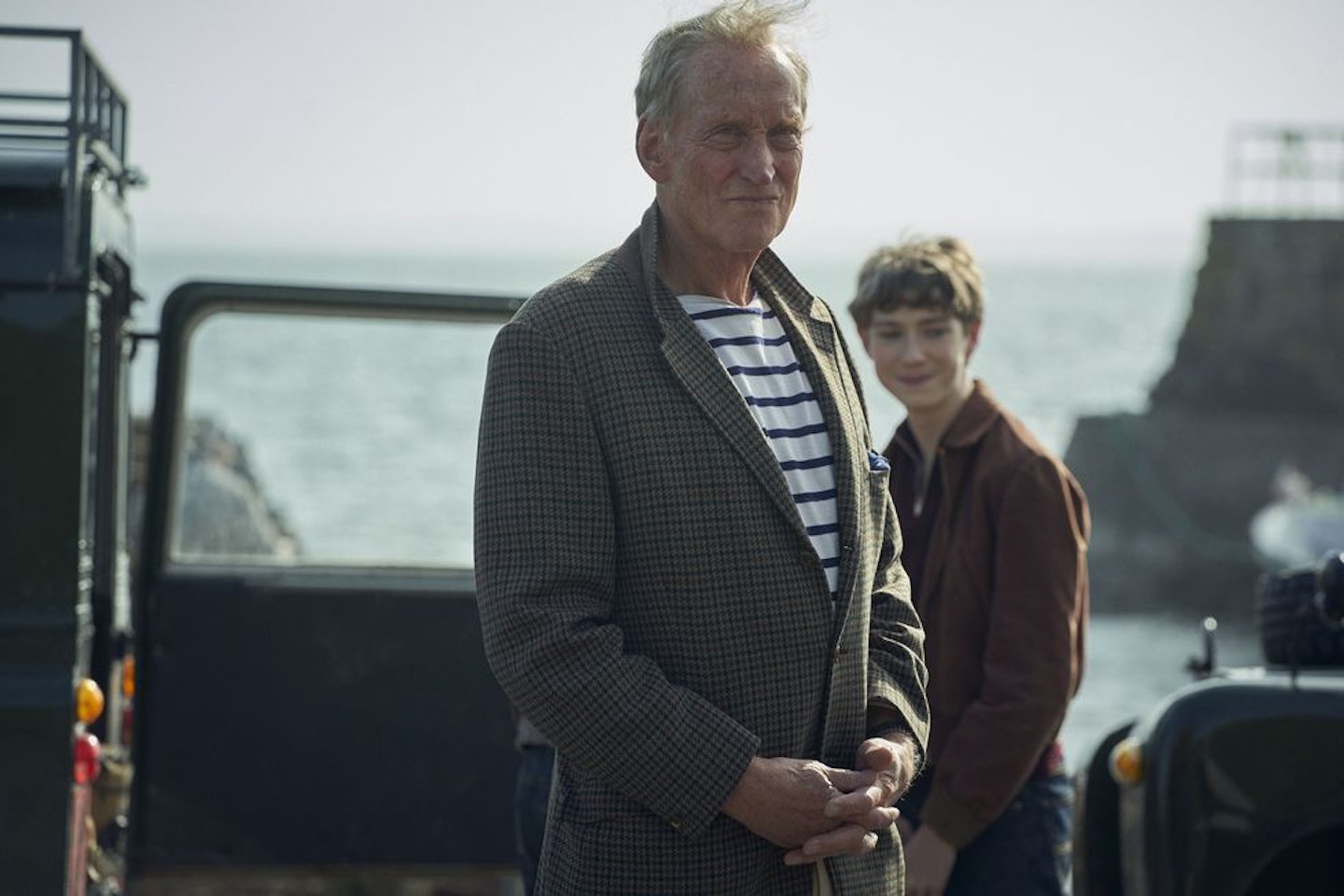 1 of 4
CREDIT: Netflix
Was Lord Mountbatten killed in an assassination blast?
This one's kind of true. The first episode of season 4 showed the death of Lord Mountbatten, who was killed in an IRA bomb explosion. Now, the event did happen in the way it's shown - but he wasn't killed immediately in the blast. He was actually pulled from the wreckage alive, but died as he was being brought to shore.
2 of 4
CREDIT: Netflix
Did Margaret Thatcher's son go missing?
Margaret Thatcher's son did indeed go missing in the desert - however, it's been said the timing of it in the show is slightly off. We'll let this one slide.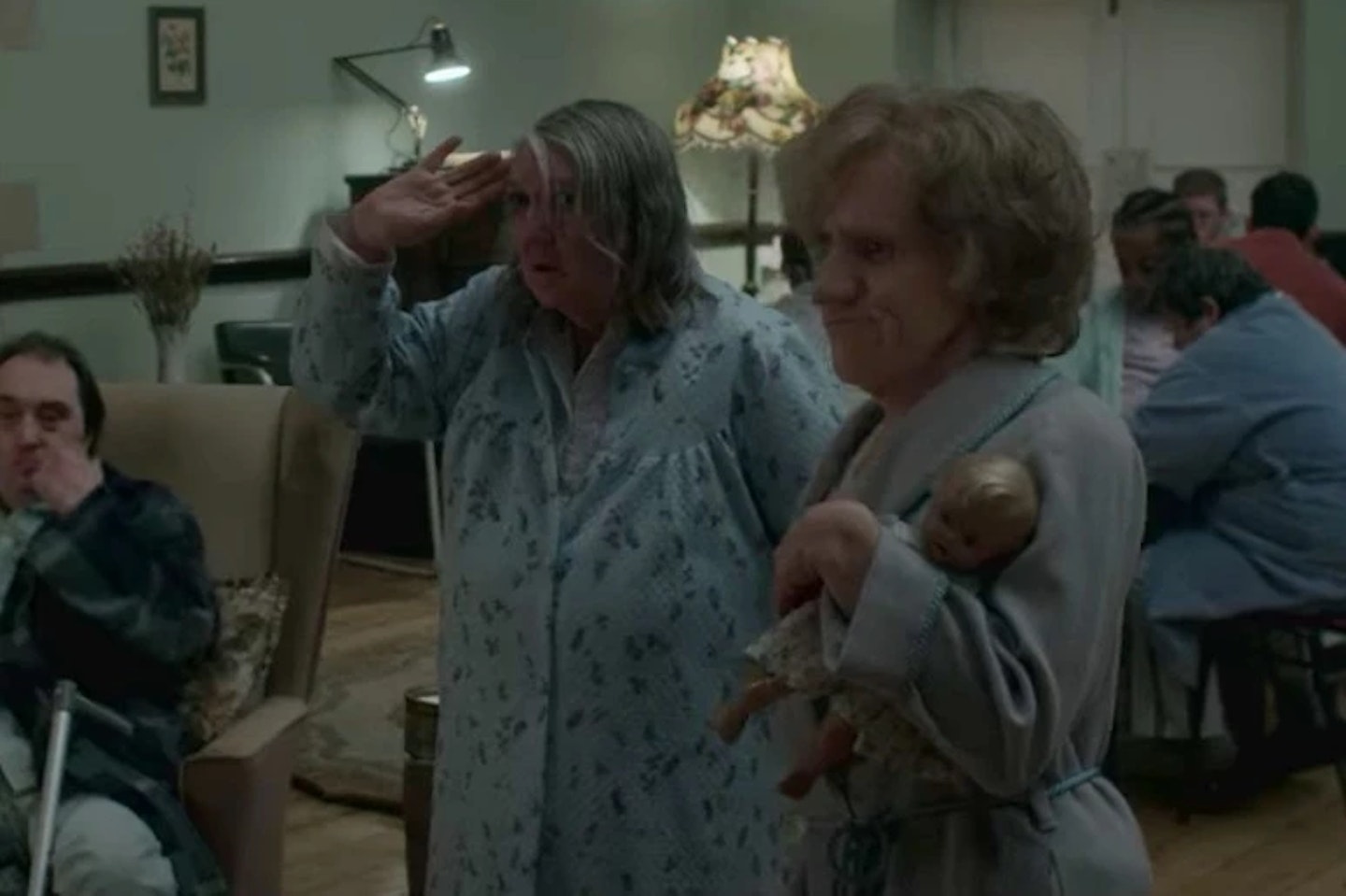 3 of 4
CREDIT: Netflix
Did the Bowes-Lyon sisters actually exist?
One of the show's most surprising moments comes later in series 4, when Princess Margaret (played by Helena Bonham Carter) discovers her secret cousins. This is true - Katherine and Nerissa Bowes-Lyon are real people, and they were the daughters of the Queen Mother's brother John Herbert Bowes-Lyon, and his wife, Fenella.
Both girls were born with severe learning difficulties, and were admitted to an institution following the death of their father. Their cousins Idonea, Etheldreda and Rosemary – the daughters of Fenella's sister, Harriet – also had a similar disability, and were admitted to the state-funded hospital on the same day.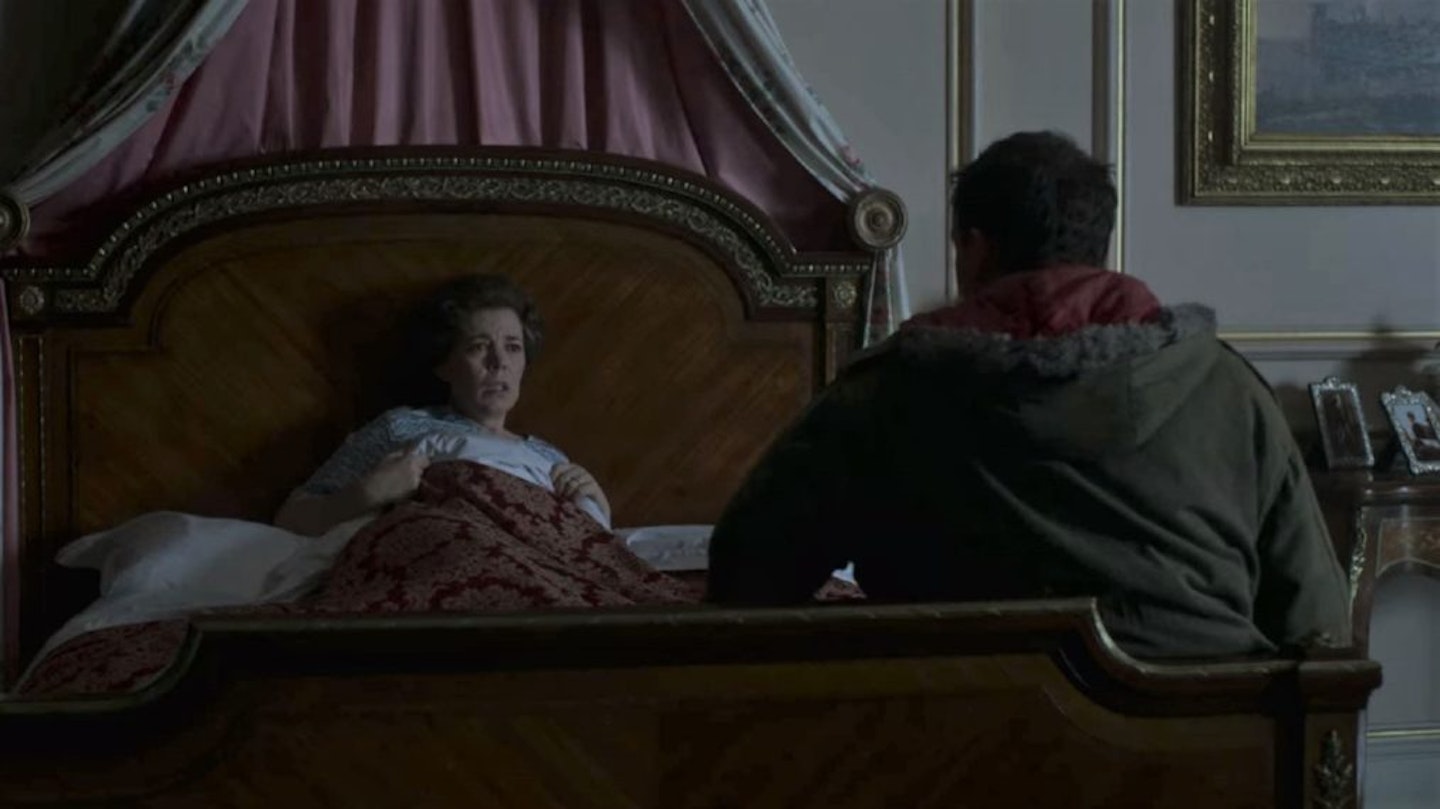 4 of 4
CREDIT: Netflix
Did Michael Fagan break into Buckingham Palace?
Episode 5 shows intruder Michael Fagan speaking to the Queen after breaking into Buckingham Palace in 1982. This actually did happen - Fagan is renowned for climbing the railings of the Queen's residence and entering via an open window.
But it's not all good news. According to Michael himself, he says he struggles to remember what prompted him to break in - and the pair never spoke about Thatcher as the series suggested. He also revealed that The Crown didn't quite get the set right either, insisting the Queen never had a four poster bed.
The Crown season 3: fact or fiction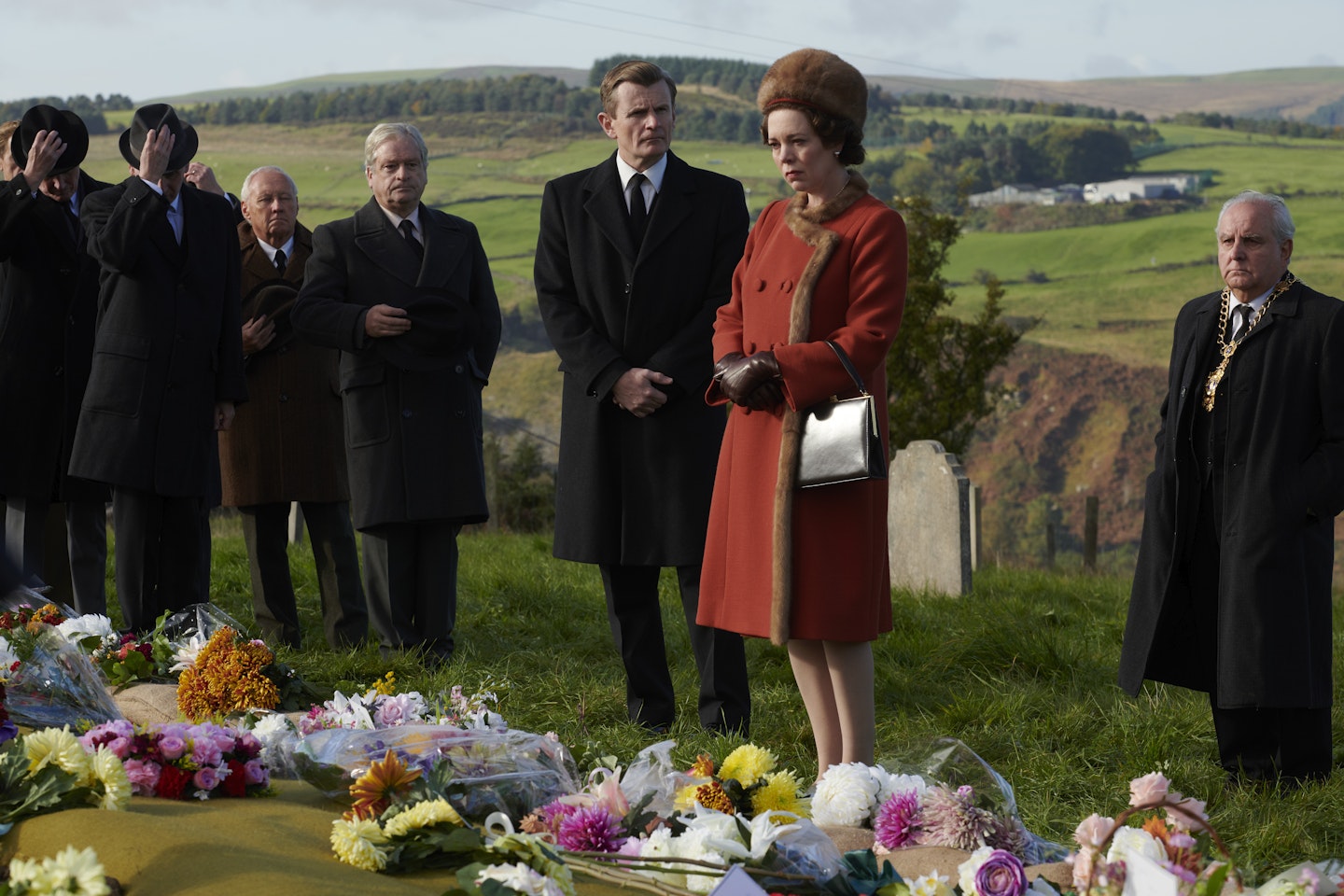 1 of 9
Did the Queen really wait over a week to visit Aberfan?
The third episode of season 3 deals with one of the most tragic evens of the 1960s, the Aberfan disaster in Aberfan, South Wales. On the morning of 21 October 1966, a man-made landslide made of debris from a mining pit, which was situated in a 'tip' above the village, demolished a primary school and several homes, killing 116 children and 28 adults. If it had happened a day later, no children would have been at school as it was the Friday before half-term. Immediately after the tragedy, people from all over Wales and the rest of the UK travelled to Aberfan to help with the rescues, but it took a week for all the bodies to be found. Lord Snowdon Antony Armstrong-Jones, the husband of Prince Margaret, was the first royal to visit the site, arriving at daybreak the next day and staying for several days immersing himself in the community. Prince Philip also arrived later that day. Notably, the Queen didn't visit Aberfan until over a week after the disaster, something she was heavily criticised for. Reportedly, this is her biggest regret during her reign.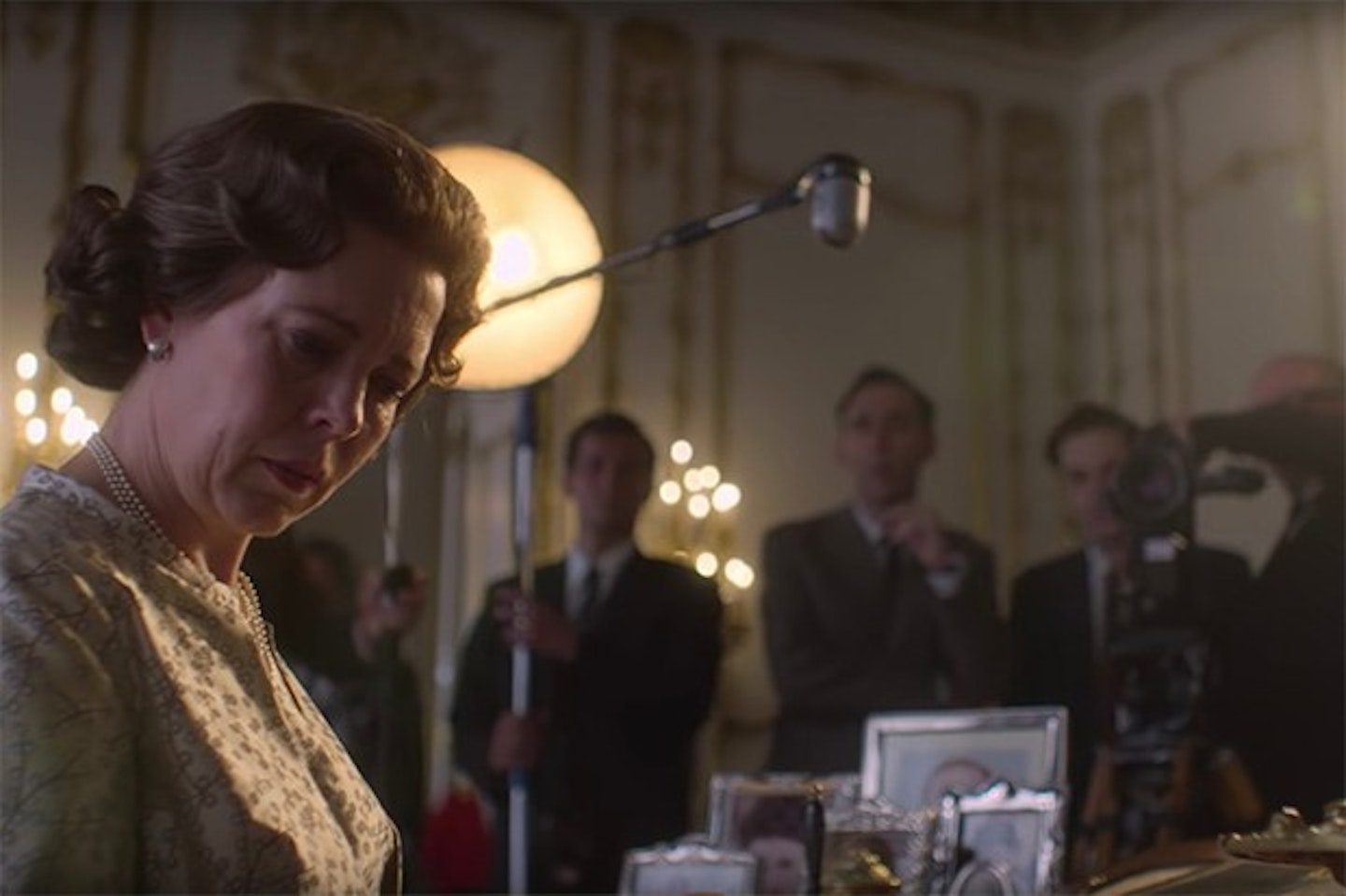 2 of 9
Was there really a documentary on the royal family?
Yes, but you can't watch it. The fourth episode of season 3 shows cameras descending on the palace as an attempt on behalf of Prince Philip and royal press secretary William Heseltine to improve the public image of the royal family. They wanted the royal family to be seen as an ordinary family with extraordinary responsibilities. The documentary was produced by the BBC and ITV and it was 110 minutes long, watched by an incredible 30.6 million people in the UK. At first, the royal family loved the documentary, viewing the whole thing as a success. Ultimately, however, the Queen changed her mind - which is probably why it's been nowhere to be seen since the 1970s.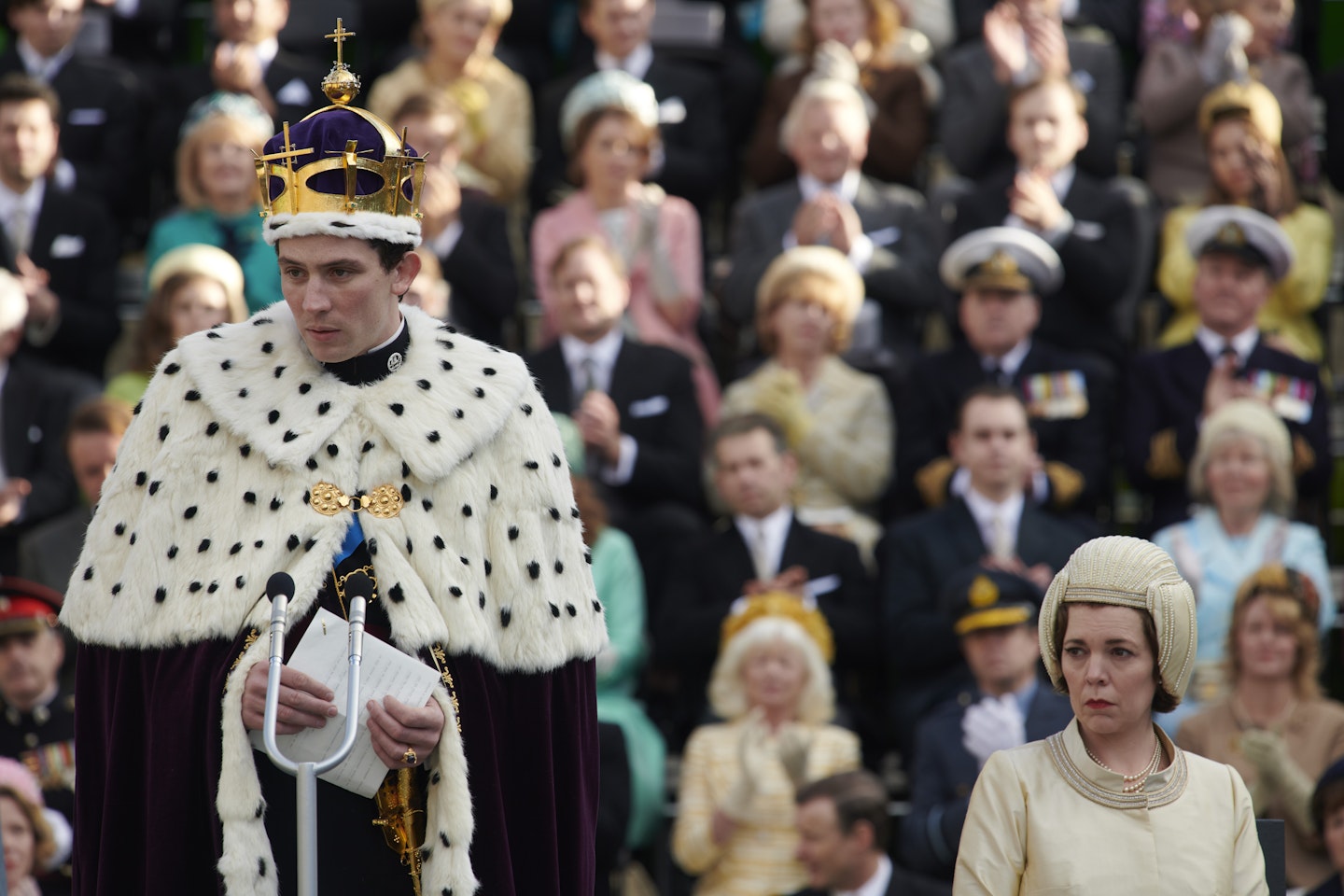 3 of 9
Was Prince Charles sent to Wales before his Investiture?
In season 3 we see a young Prince Charles, played by Josh O'Connor, sent to Aberystwyth to study the Welsh language and culture before his investiture. This is true! During his second year at Cambridge, Charles was sent to spend a term at the University College of Wales to prepare for his investiture (much to his dismay.)
4 of 9
How involved was the Royal Family with the moon landings?
During one episode of The Crown, Prince Philip was shown reflecting on his own life achievements after watching the astronauts on the Apollo 11 mission in 1967, while the young royals enjoy a space-themed party. The Queen herself sent a message to the astronauts to be brought to the moon: 'On behalf of the British people, I salute the skills and courage which have brought man to the moon. May this endeavour increase the knowledge and well-being of mankind.' This is all true, and three of the astronauts actually visited the royal family at Buckingham Palace in October 1967. However, they didn't have a private residence with Prince Philip, as seen on the show.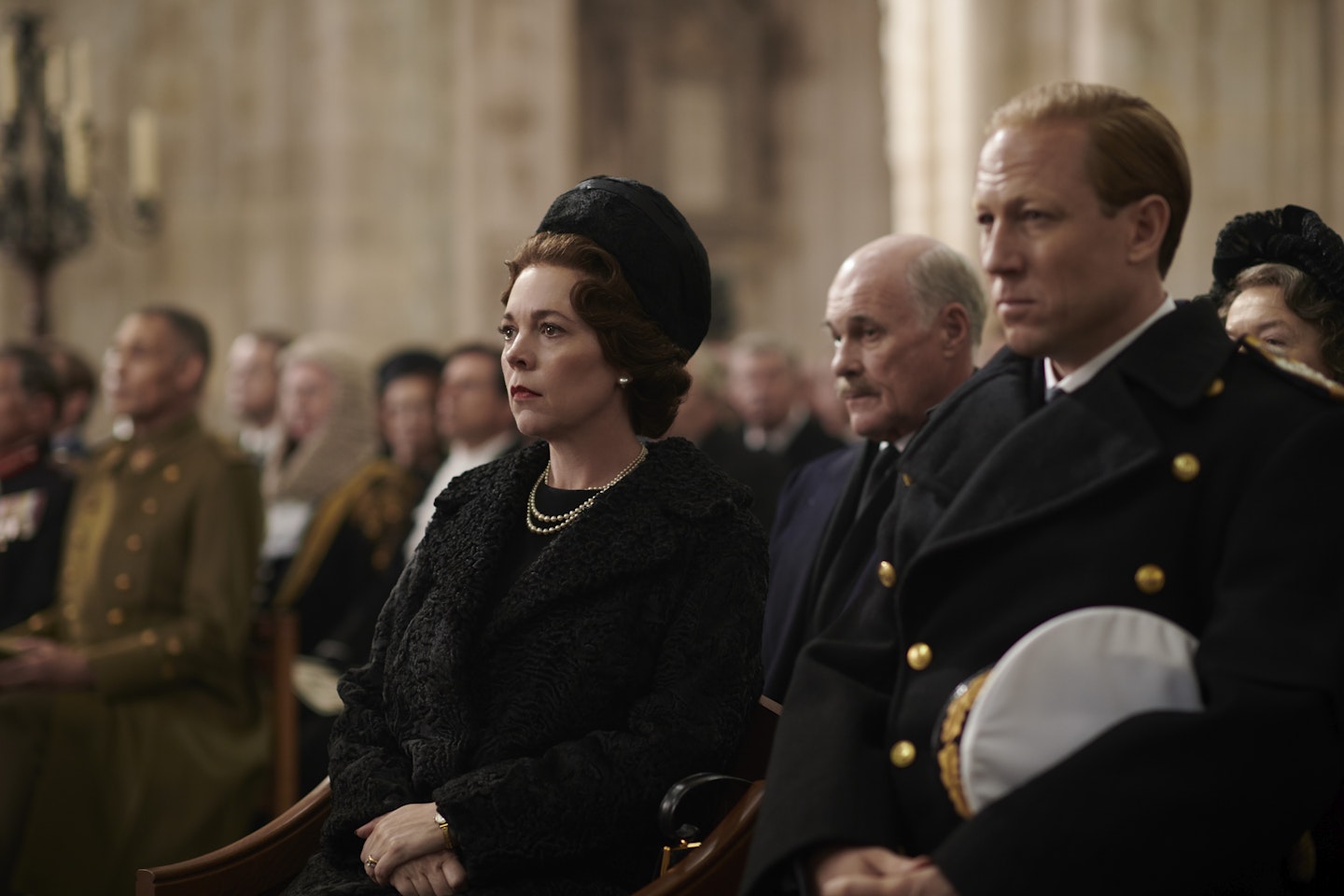 5 of 9
Did the Queen visit Winston Churchill before his death and attend his funeral?
Season 3 sees the Queen and the rest of the UK say their final goodbye to Winston Churchill. In the show, the Queen visits Churchill, saying, 'You were my guardian angel. The roof over my head. The spine in my back. The iron in my heart. You were the compass that steered and directed me. Not just me, all of us. Where would Great Britain be without its greatest Briton?' It's safe to say the two shared a close relationship.
Churchill died on 24 January 1965, but plans for his funeral had been made in 1953 after he suffered a stroke. Queen Elizabeth ordered that Churchill should have a Lying-In-State and a state funeral, an honour that hadn't been granted to a commoner for more than a century. Churchill's body lay in state for three days and his funeral took place on 30 January. The Queen did attend his funeral, which went against all custom and precedent.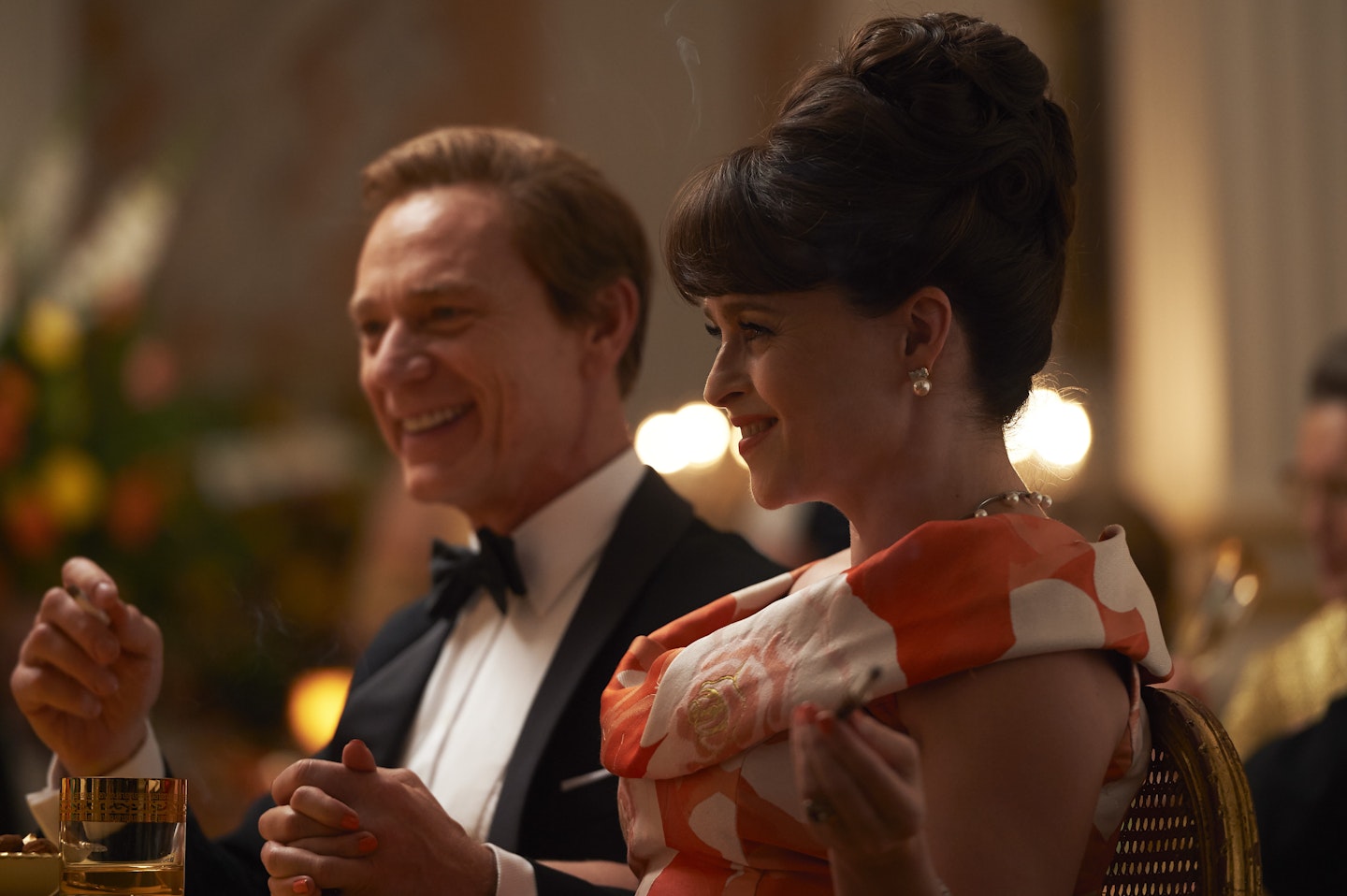 6 of 9
Did Princess Margaret enlist Americas help to bail out the UK?
Desperate to prove her worth to the rest of the royal family, Princess Margaret (played by Helena Bonham Carter) in heads out on a royal tour of the US with her then-husband Lord Snowdon. While in the US, the royal couple attended parties and dinners with all of Hollywood's A-Listers. Most notably, President Lyndon B. Johnson and his wife, First Lady Lady Bird Johnson, hosted a dinner dance at the White House in honour of the princess. But before she departs for the US, Princess Margaret is told by her sister the Queen that Britain needs at least £1 billion from the US to fix their deficit of £800 million. In actual fact, there's not much proof that the country was that far in deficit: In July 1966, the US did help to bail out Britain's sterling, but following that the pound was devalued in November 1967.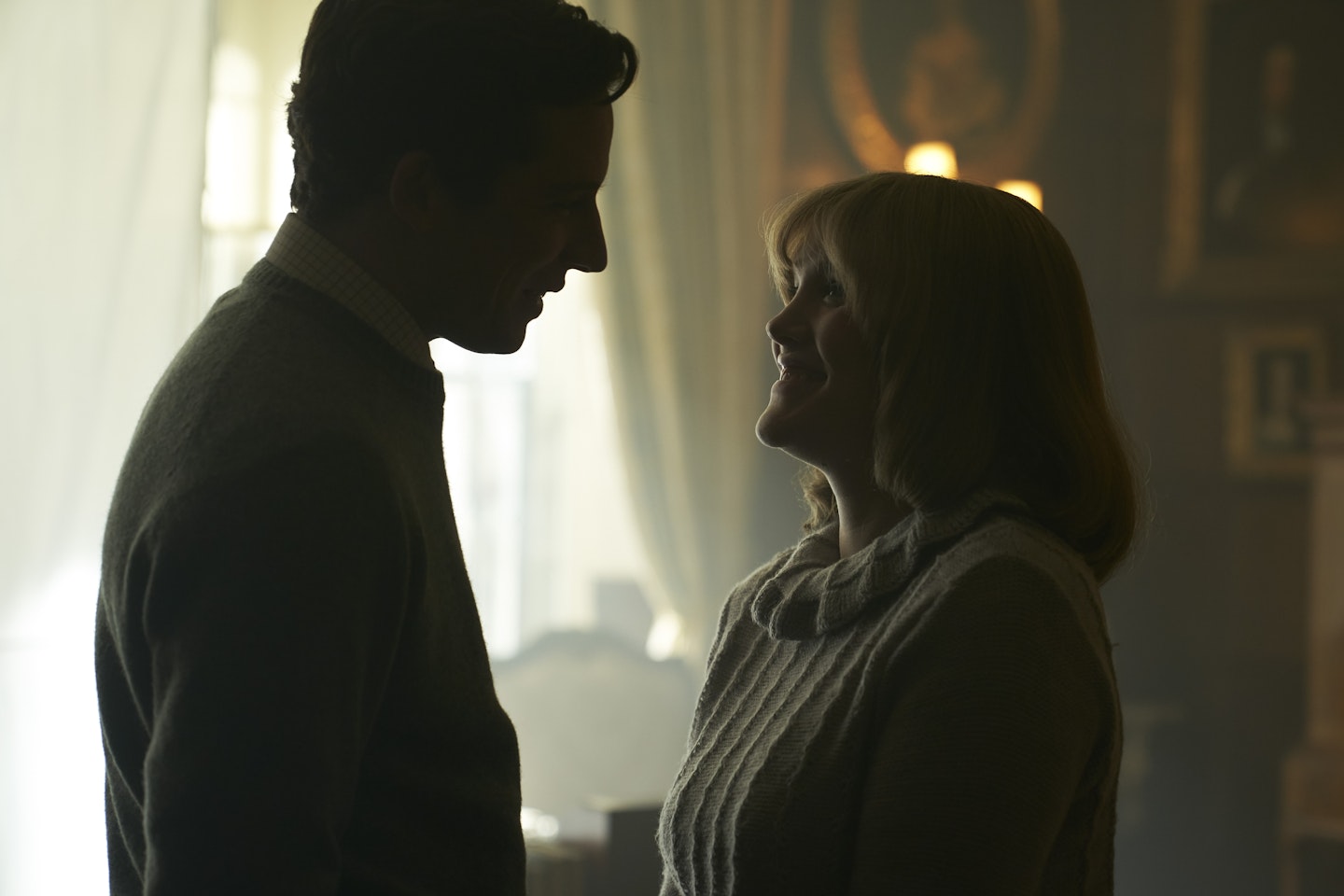 7 of 9
Did Charles and Camilla meet at the polo? And what about this love quadrangle?
Okay, this bit gets a little confusing... In the show, Charles and Camilla meet by locking eyes across during a polo match in which Charles was playing against Camilla's boyfriend, Andrew Parker Bowles. This part is true. They did meet at a polo match and begin dating shortly after when the future king was 22, and Camilla was 24. To make matters more complicated, Princess Anne, Prince Charles's sister, and Andrew were then romantically linked - but only for a short while, as his Catholic upbringing wasn't considered a good enough match for her. Similarly, Camilla was not viewed as a suitable match for Charles as she wasn't nobility. So both couples split up, and Andrew and Camilla were married in 1973. Princess Anne then went on to marry Captain Mark Philips later that same year, and a heartbroken Charles waited several years before meeting his future wife Lady Diana while he was dating her sister, Lady Sarah. Talk about complicated. Camilla and Andrew were both unfaithful and divorced in 1995, Charles and Camilla were married in a civil service in 2005 following the death of Princess Diana in 1997.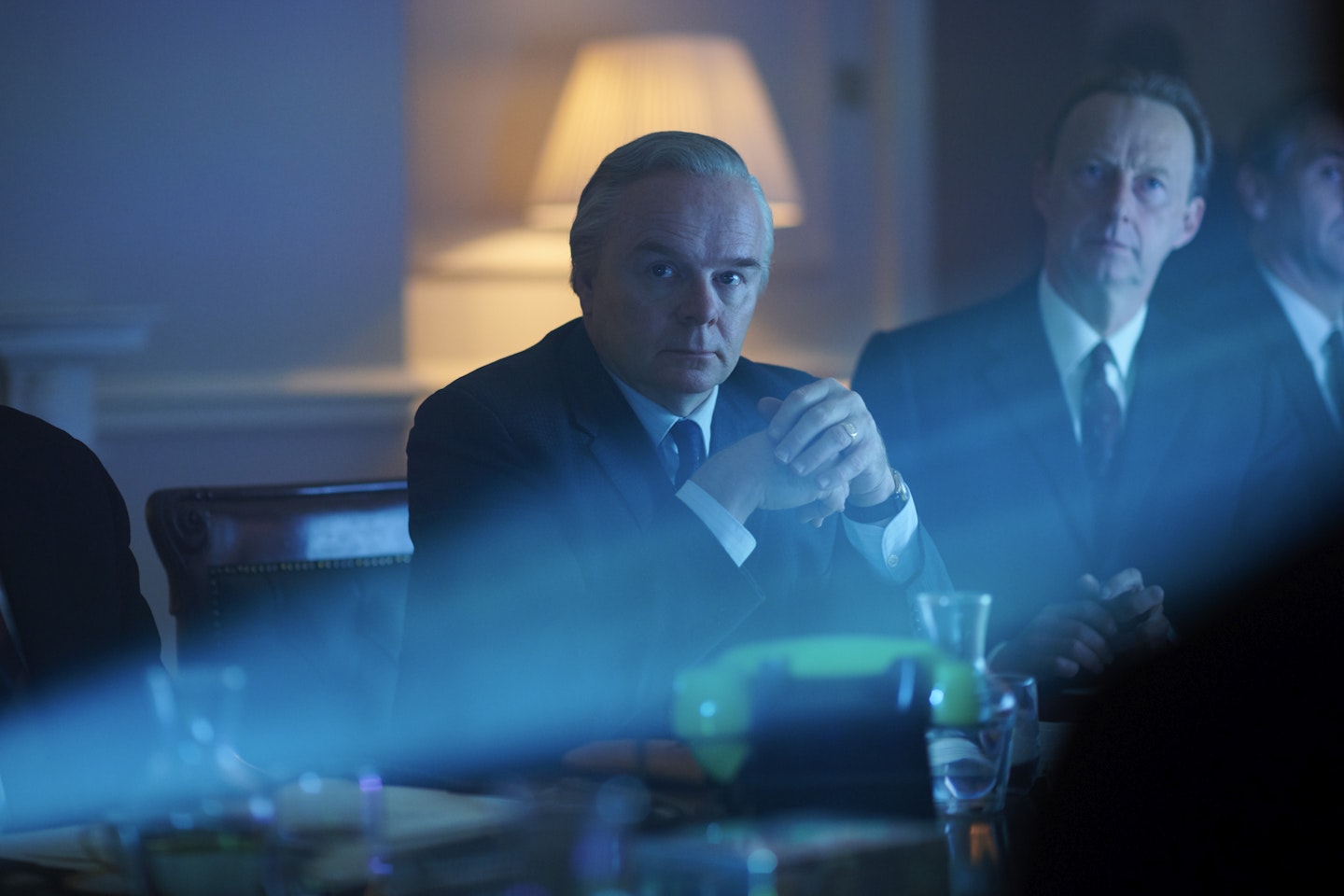 8 of 9
Was Prime Minister Harold Wilson a soviet agent?
Wilson became the Prime Minister in 1964 and held the role until 1970, before returning once more as Prime Minister in 1974 until 1976. But was he a soviet agent? Short answer: no. Long answer: he was very friendly towards the Soviet Union early in his career and the KGB did consider him for recruitment, but there is no solid evidence that he was ever recruited. That being said, Sir Anthony Blunt, a character from season 3, actually was a double agent! After being originally hired by the Queen as her official art advisor and surveyor of her pictures, Blunt was discovered to be a member of the Cambridge Five Spy Ring and an undercover soviet agent forwarding information to the Russians. Shockingly, this information was kept under wraps until Margaret Thatcher outed him in 1979.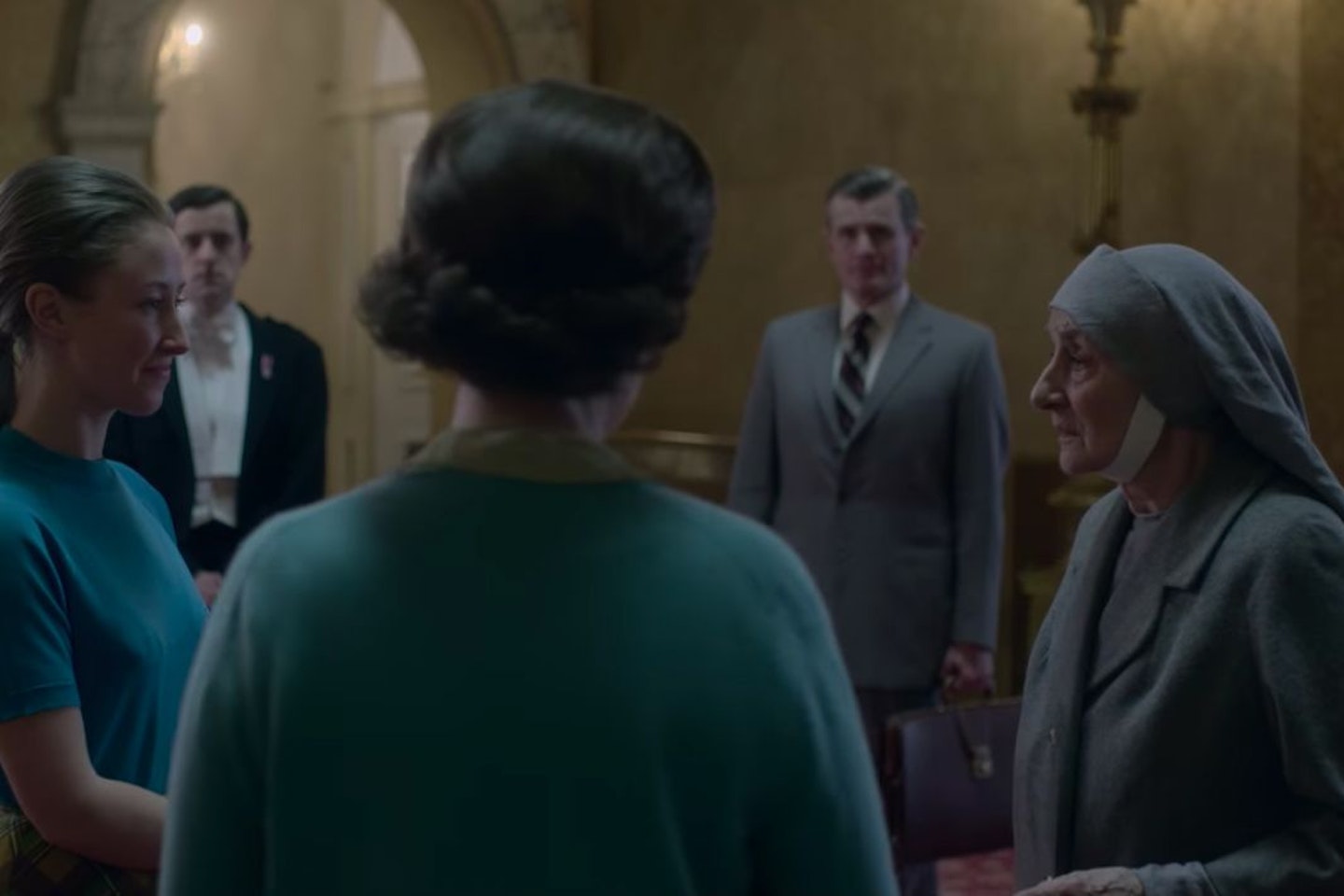 9 of 9
Was Prince Philip's mum actually a nun?
Yes! Princess Alice of Battenberg was born in Windsor Castle and was a great-granddaughter of Queen Victoria. She married Prince Andrew of Greece and Denmark as a teenager and had five children, four daughters and a son, - who was of course Prince Philip. In the early 1920s, after the Greek royal family was taken over, she fled to Paris with her children. Born deaf, she was later diagnosed with paranoid schizophrenia and treated by Sigmund Freud in Germany. She was then sent to a sanitarium in Switzerland where she stayed for several years.After escaping the sanatorium, she returned to Greece throughout the second World War, where she sheltered Jews and, when the war was over, founded an Orthodox order of nuns. When military rule was imposed in Greece in 1967, she returned to the UK to live with Prince Philip and the Queen.
While you're at it, check out the fact vs fiction of seasons 1 and 2 AND 3...
The Crown fact versus fiction - Grazia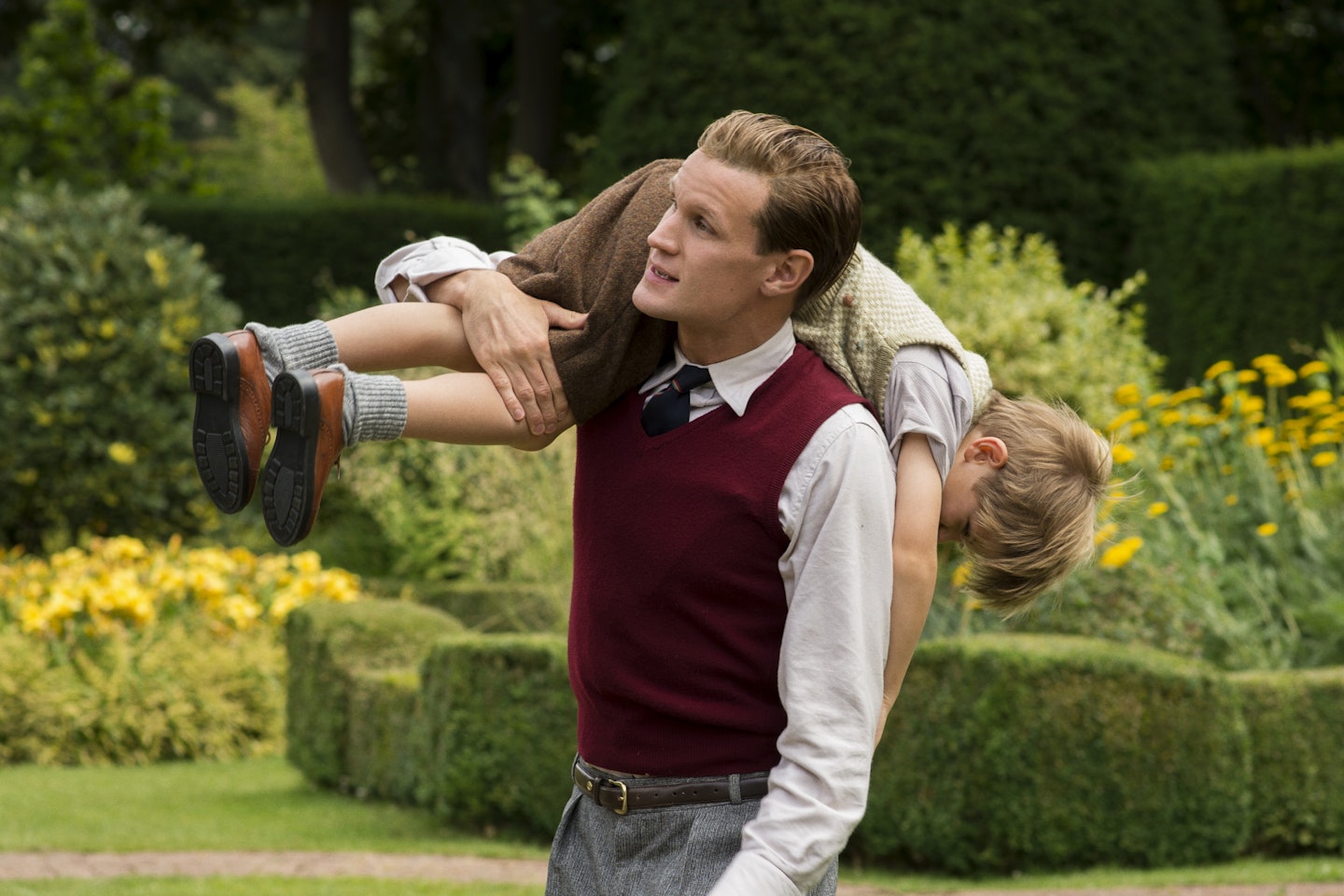 1 of 8
CREDIT: Netflix
Did Prince Philip want his children to take his last name?
As well as nodding to the global crises of the day, The Crown is about balancing the political with the personal, and this is seen nowhere better than in writer Peter Morgan's take on the dynamics of the Queen's marriage. The first series sees the pair struggling with the power shift that comes after Elizabeth's accession to the throne – a shift that, for Philip, made to walk several steps behind his wife, seems potentially emasculating. While many of the scenes alluding to this (Philip's reluctance to kneel during his wife's coronation, for one) are pure speculation, the Duke of Edinburgh did want his children to take the name Mountbatten – and wasn't happy when this was denied. In fact, Philip is thought to have told friends, 'I am the only man in the country not allowed to give his name to his children. I'm nothing but a bloody amoeba.'This clearly remained a point of contention for the couple in real life, with these tensions continuing to bubble well into season two of The Crown. While expecting her third child, the Queen asked then Prime Minister Harold Macmillan for his help in reaching a better solution. In 1960, it was announced that while the Royal Family would remain as 'the House of Windsor,' any future grandchildren who lacked the title of 'Royal Highness' would take Mountbatten-Windsor as their surname.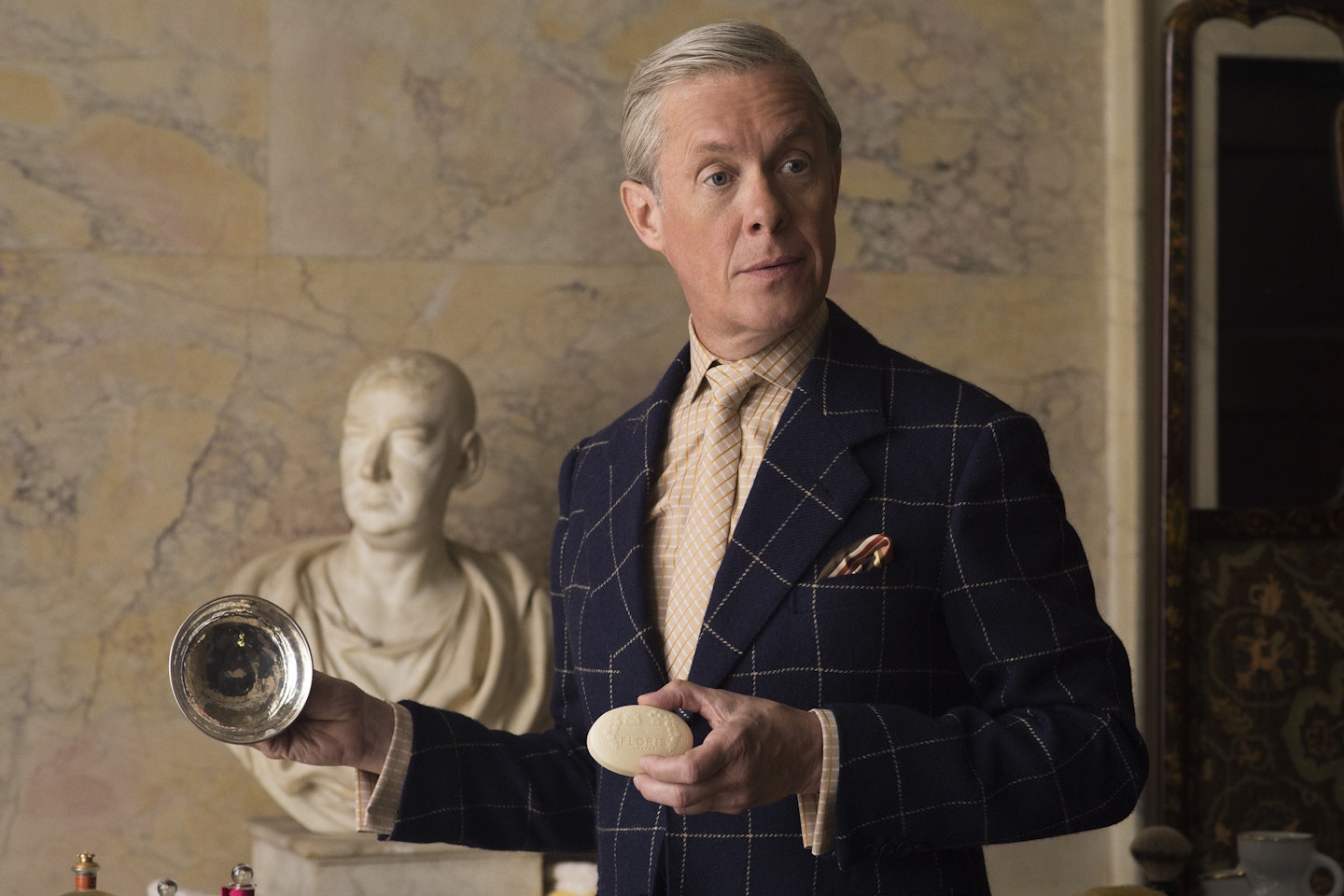 2 of 8
CREDIT: Netflix
Did the Duke of Windsor really have nicknames for the Royal Family?
In taking on the story of the Duke of Windsor and Wallis Simpson, Morgan has stuck closely to historical fact - as this is one storyline that barely needs embellishing. Forfeiting his place on the throne for marriage with the twice divorced Simpson, Edward VIII's abdication in 1936 (after less than a year as King) was one of the biggest scandals to ever grip the nation.It's no surprise, then, that the Royals didn't look kindly upon the black sheep of the family - nor is it surprising that the newly titled David, Duke of Windsor pulled no punches when discussing his relatives in private. Episode Two of The Crown Season One sees the Duke using a handful of nicknames, ranging from the mildly patronising (the Queen becomes 'Shirley Temple,' in reference to the curly-haired child star) to the outright offensive (the Queen Mother, played by Victoria Hamilton, is dubbed 'Cookie', thanks to Simpson noticing a likeness between her and the couple's Scottish cook). This is entirely true to life - the Duke and his wife would use code names for the Royals throughout their correspondence. Even Churchill, it seems, wasn't immune - he was referred to as 'Cry Baby' by the couple.To paraphrase the old adage, the truth is often nastier than fiction, and the Duke of Windsor's letters in The Crown (often read in voiceover as he reports back to Wallis) are 100 percent authentic. And as for the messages in which the Duke describes his relatives as 'a smug stinking lot [...] a seedy worn-out bunch of old hags' and 'ice-veined bitches?' Those are real, too. Talk about bad blood...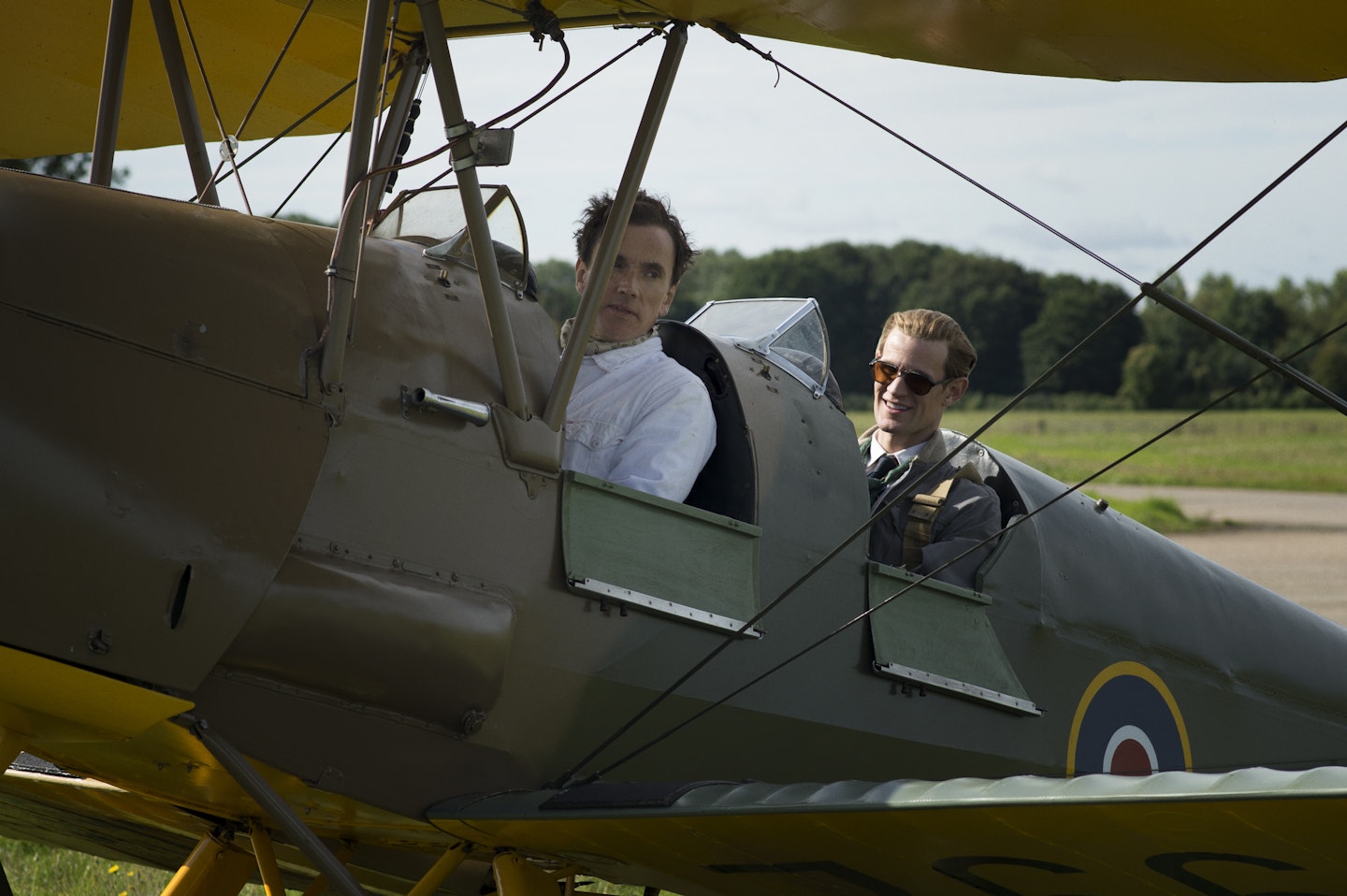 3 of 8
CREDIT: Netflix
Did Prince Philip take flying lessons?
After having to give up his promising naval career in order to support his wife, Philip is shown to become obsessed with learning to fly. His lessons, led by his sister-in-law's lover Peter Townsend (a Group Captain in the RAF during World War Two), are shown to be a way of blowing off steam for the Prince. Philip did begin his training in 1952 at White Waltham airfield in Berkshire, though he wasn't helped by Townsend – Flight-Lieutenant Caryl Ramsay Gordon was in charge of his training. Philip earned his 'wings' a year later (a badge awarded to members of the RAF upon their completing flight training).In The Crown, Churchill is outraged upon learning of the Prince's apparent 'recklessness,' while a tragedy within Philip's own family (his sister Cecile and her husband were killed in a plane accident in 1937) makes his mania for flying all the more unusual. Were the lessons really such a source of concern for the Prime Minister? Probably not, although Philip was never permitted to fly with the Queen alone. By 1997, when he hung up his pilot's goggles for good, he had accrued 5,986 hours in the air.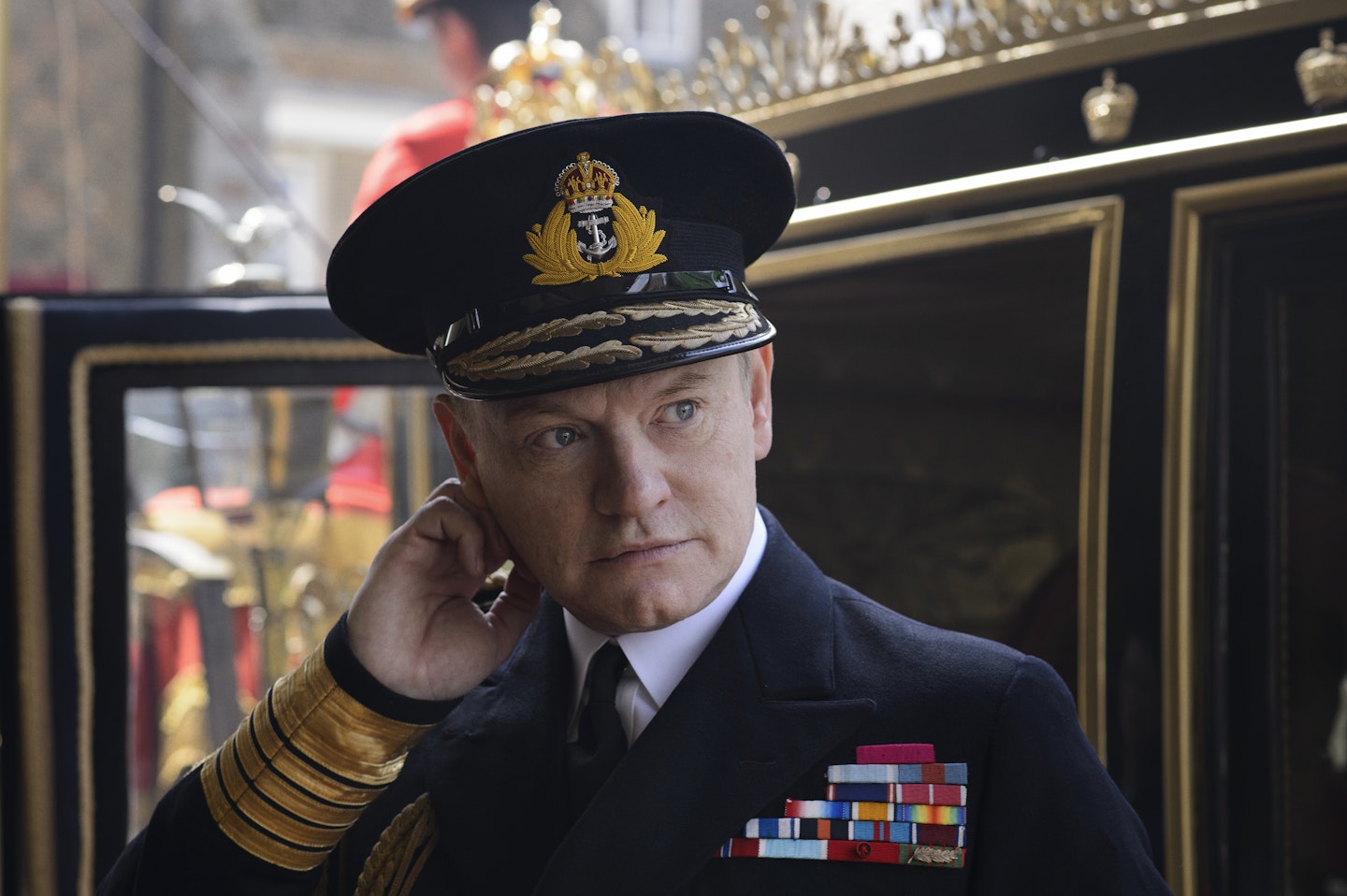 4 of 8
CREDIT: Netflix
Did King George really have emergency surgery in Buckingham Palace?
From the very first scene of Episode One, which opens with the King coughing up blood (albeit very decorously) into a palace toilet, it's made pretty apparent that George VI is not a well man. After being diagnosed with cancer, the King undergoes an operation - shown in graphic detail - to remove his left lung, which takes place not in a run-of-the-mill hospital, but in Buckingham Palace itself. This did actually happen - and to keep things as realistic as possible, director Stephen Daldry decided that a team of surgeons from Guy's Hospital should carry out the procedure. According to registrar Pankaj Chandak, 'once we settled in, it felt like a normal day in the operating theatre. The prosthetic body was incredibly life-like, complete with a beating heart, and there was meticulous attention to detail on set to recreate the surgical world from 1951.'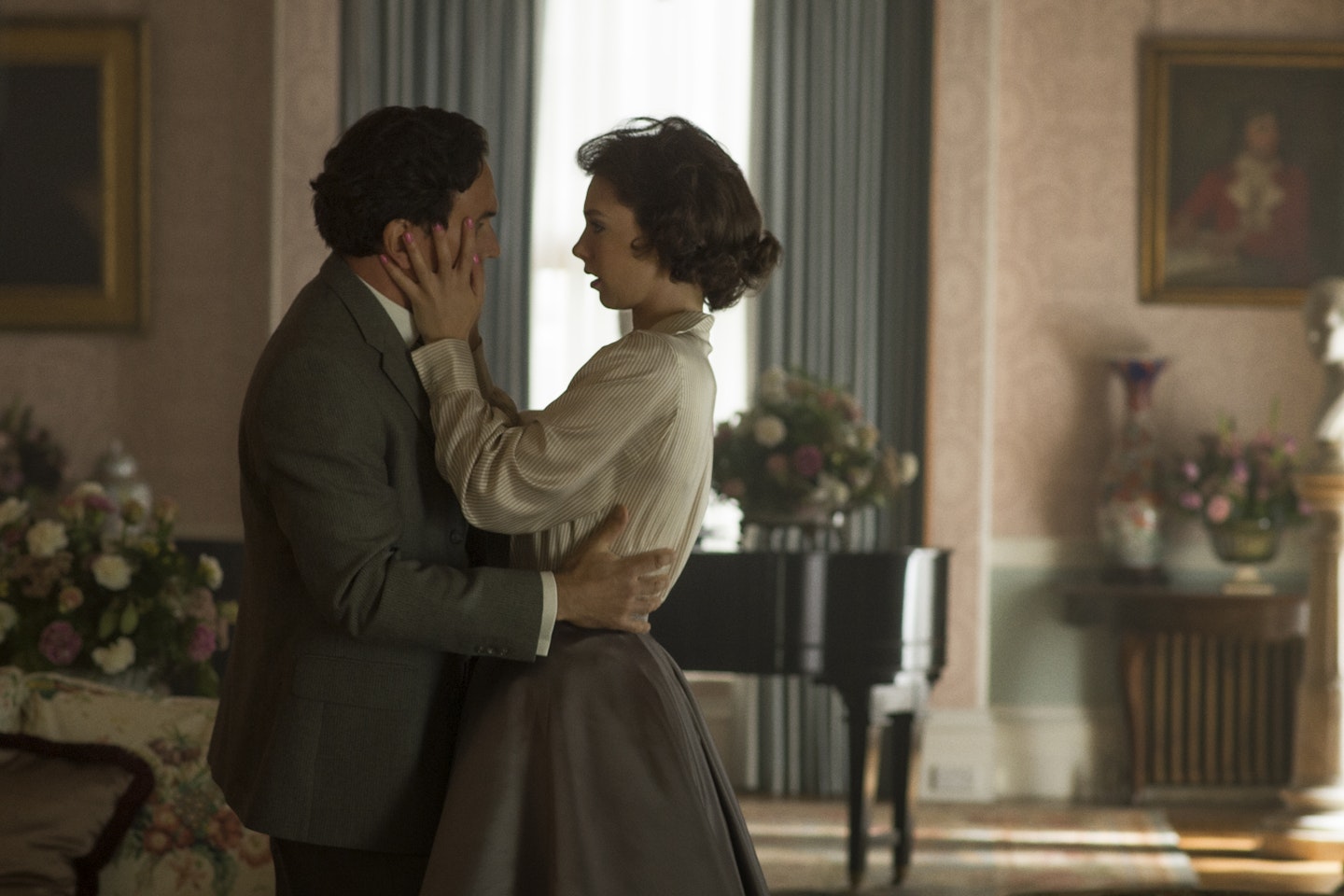 5 of 8
CREDIT: Netflix
Did the Queen stop Princess Margaret from marrying Peter Townsend...
The Crown paints Princess Margaret and Group Captain Townsend as a pair of very posh star-crossed lovers; the Queen meanwhile, with her deference to tradition and 'the done thing,' is cast as an obstacle to their happiness.Having her sister marry a divorcé could have caused an uproar on the scale of the Wallis Simpson affair and Elizabeth, acting under pressure from Churchill's government, dispatched Townsend to Brussels, where he would remain for the next two years.Once this period was up, the then Prime Minister Anthony Eden (who had himself divorced and re-married) was keen to reach a compromise, suggesting that the Royal Marriages Act could be amended in order to remove Margaret and her future children from the succession. The Queen agreed, and in a letter sent by Eden to Commonwealth leaders, he wrote that 'her Majesty would not wish to stand in the way of her sister's happiness.'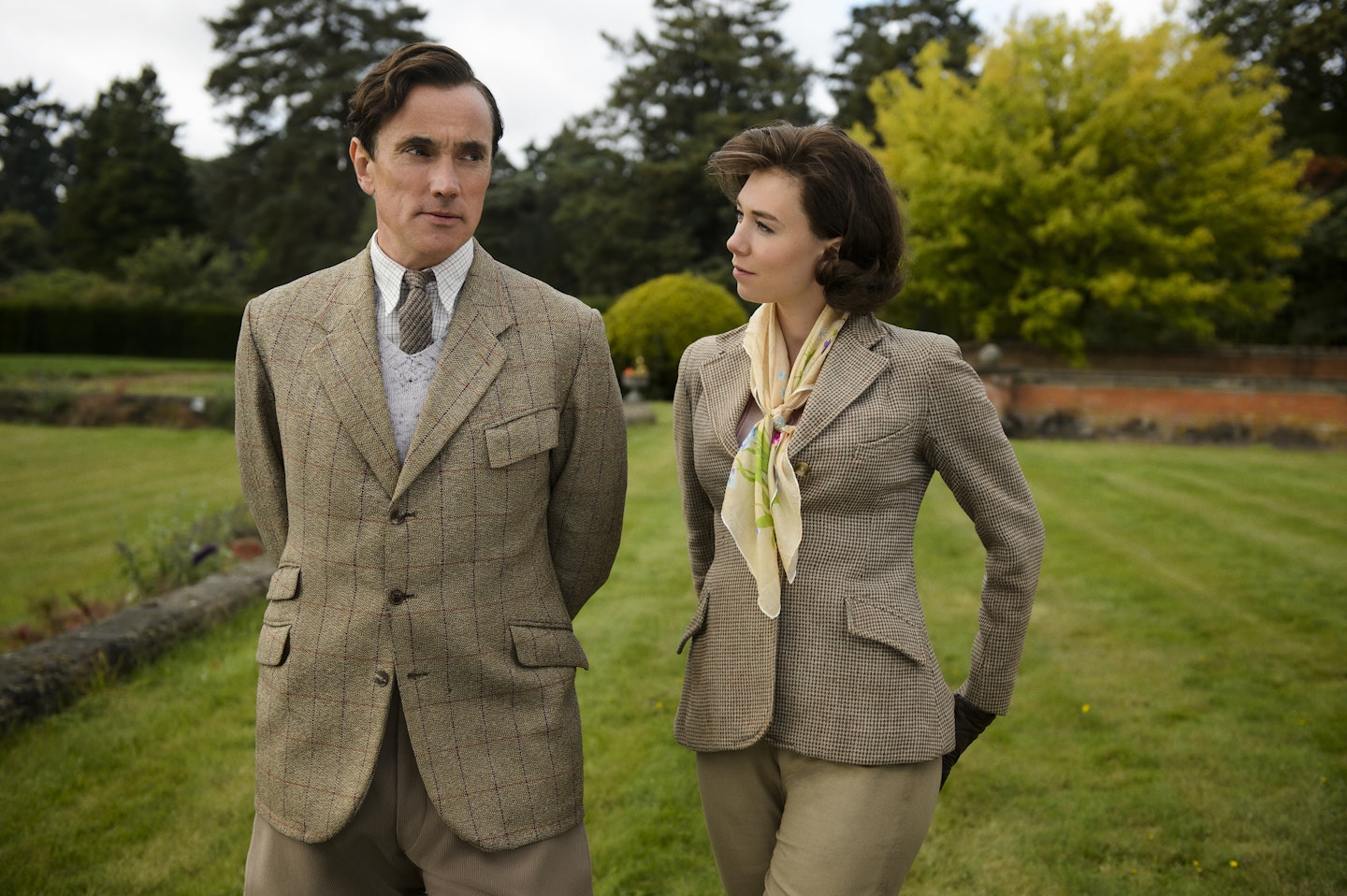 6 of 8
CREDIT: Netflix
Or did Princess Margaret change her mind?
It was actually Margaret who pulled a volte-face, which came shortly after her first meeting with Townsend in over two years. In October 1955, she announced that 'I would like it to be known that I have decided not to marry Group Captain Peter Townsend [...] Mindful of the Church's teaching that Christian marriage is indissoluble, and conscious of my duty to the Commonwealth, I have resolved to put these considerations before any others.'The reason behind Margaret's decision, of course, can only be speculated upon (though it's likely that having to forfeit her Royal title and income would have had something to do with it.) Both the Princess and Townsend went on to marry others: Margaret's volatile marriage to photographer Anthony Armstrong-Jones, which ended in divorce in 1978, will doubtless receive attention in future seasons of The Crown...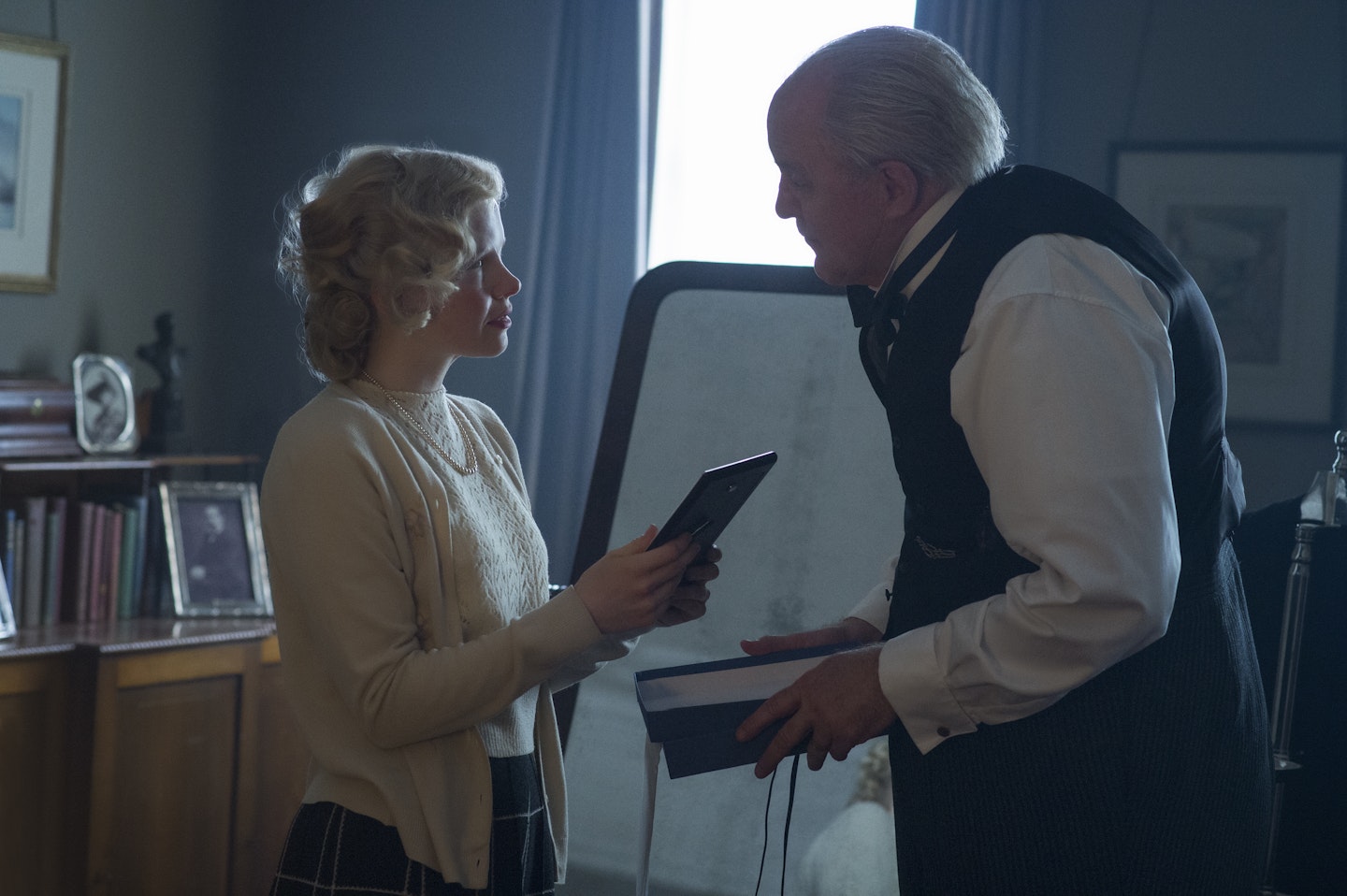 7 of 8
CREDIT: Netflix
Who Was Venetia Scott?
That blonde-haired secretary who catches Winston Churchill's eye in The Crown's opening episodes, then (spoiler alert) meets her end in melodramatic fashion during the 'Great Smog'? Venetia Scott is one of very few characters who are entirely fictional, and has been conjured up by Morgan to help shift the plot along (in this case, she's basically a catalyst for Churchill to finally take action, adding a little emotional heft). And if you recognise actress Kate Philips, it's probably thanks to brief turns in other prestige period pieces like the BBC's take on Wolf Hall (where she also co-stars with Claire Foy, playing Jane Seymour to her Anne Boleyn) and War and Peace.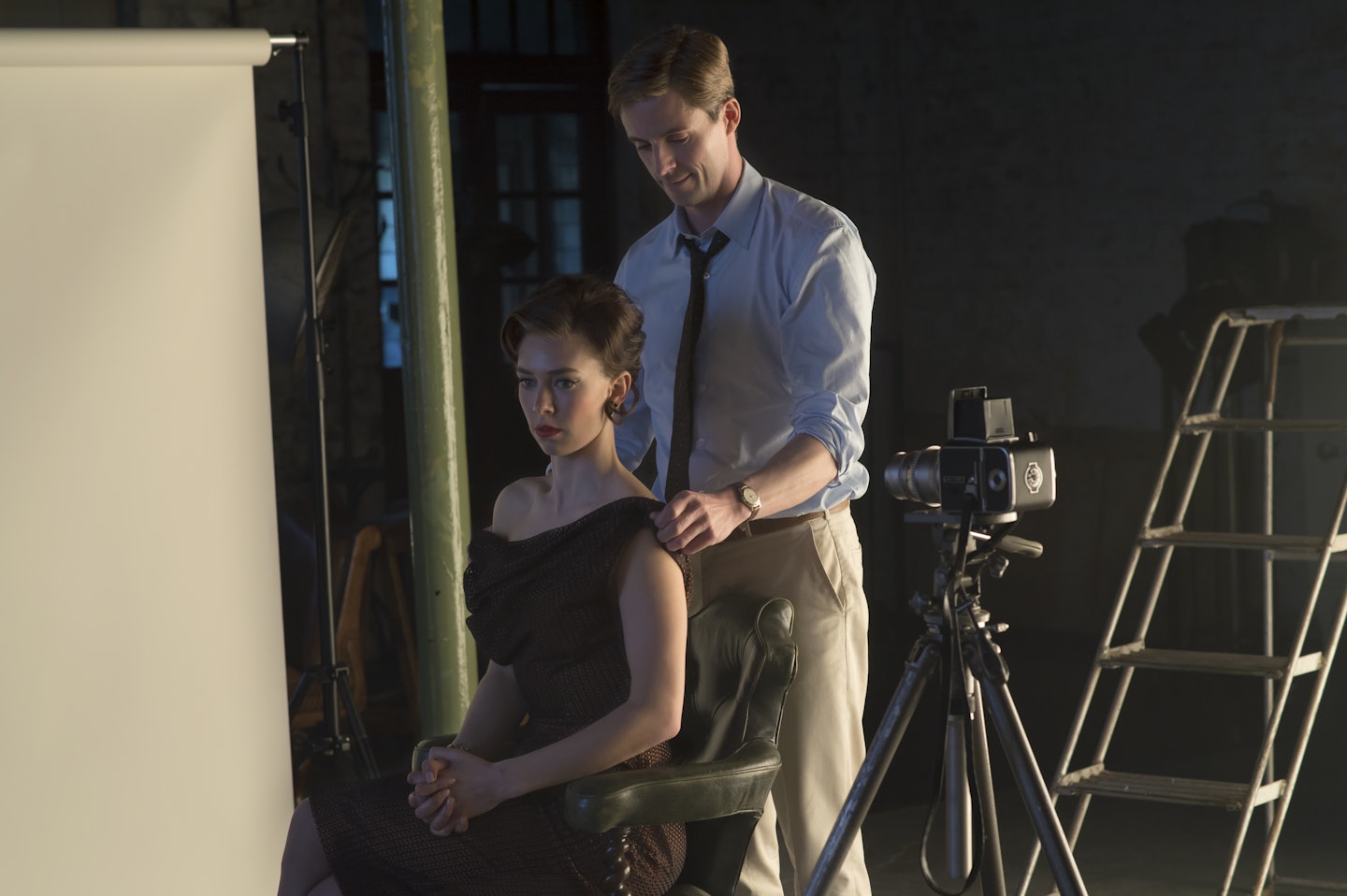 8 of 8
CREDIT: Netflix
Did Princess Margaret really pose 'naked' for her portrait?
After crossing paths with Anthony Armstrong-Jones in season two, it's not long before Princess Margaret is headed to the photographer's studio to shoot a more experimental (read: slightly risqué) portrait. The image we see on screen has not one but two real-life counterparts. Tony did shoot Margaret's birthday portrait in 1959, and while the resulting picture is not identical to The Crown's (it's more traditional in style), it did crop in on the Princess with bare shoulders, lending the appearance of nakedness. While this earlier picture is certainly an influence, the image which Margaret's on-screen portrait most resembles is one which was in fact taken in 1967, seven years in to her marriage to Armstrong-Jones. In this portrait, the Princess stares over a bare shoulder, her face framed by the dark background.
The Crown Season 4: Fact or Fiction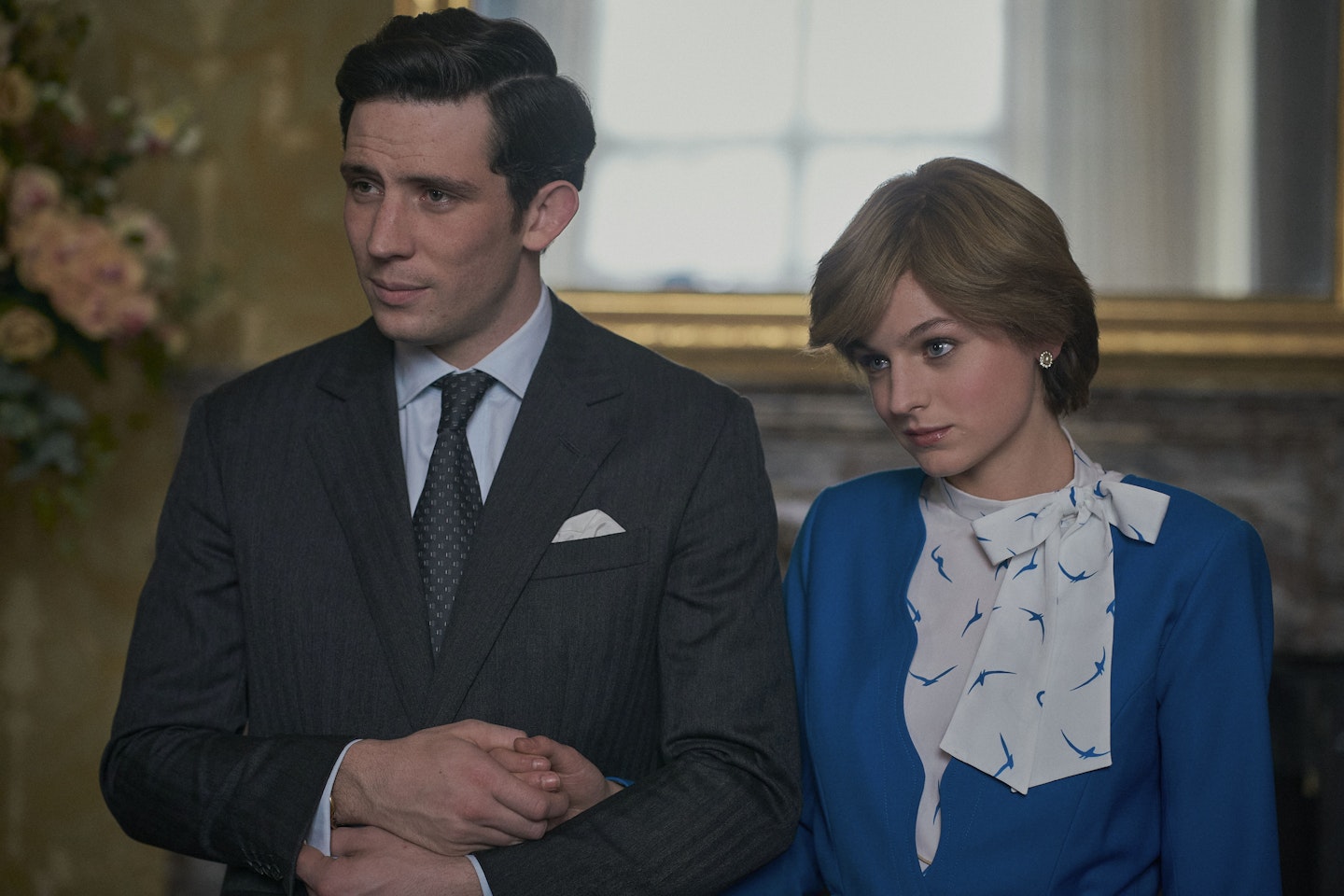 1 of 3
CREDIT: Netflix
Did Prince Charles really date Princess Diana's sister first?
In first episode of season 4 titled 'Goldstick' they chronicle how Princess Diana and Prince Charles first met. Prince Charles actually DID date Diana's older sister Lady Sarah Spencer first. In 1977 Charles began dating Sarah who was 22 at the time. Since then there have not been many details about their brief romance in the press but it is thought that they even took trip together to the Swiss Ski resort in Klosters. However, The Crown showed that the Prince first encountered 16-year-old Diana dressed as Puck from A Midsummer Night's Dream. This encounter is fictional; in real life, Charles first met Diana at a grouse hunt at Althorp, the Spencer family's home, in November 1977.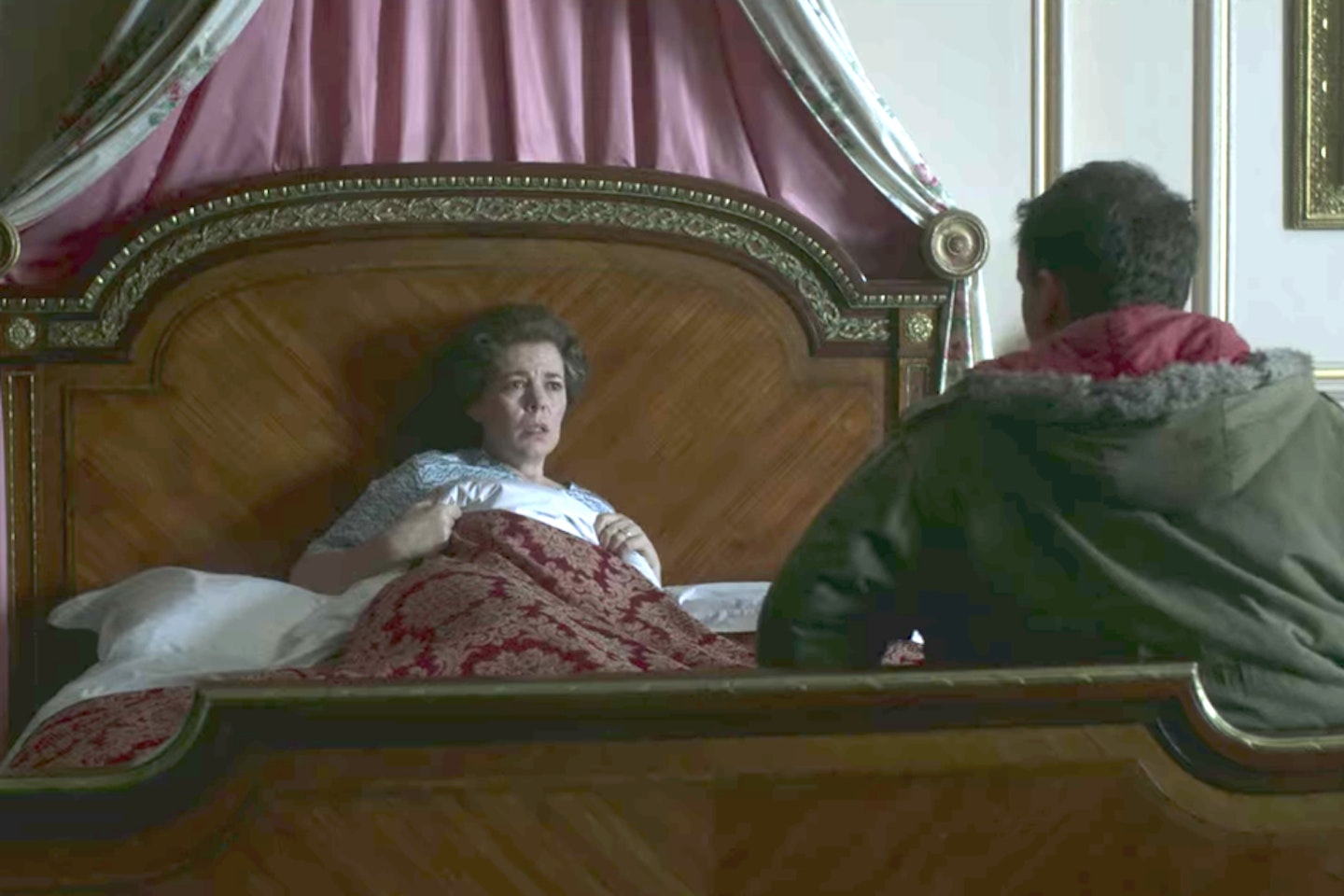 2 of 3
CREDIT: Nertflix
Michael Fagan
Episode five of season 4 of recreates the time(s) when Michael Fagan famously broke into Buckingham Palace in the summer of 1982. The first time, he shimmied up a drain pipe and scared a scullery maid, who called security. Fagan fled without being caught. On his second visit to the London landmark, he gained access to The Queen's apartment in the Palace and sat in her bedroom. He was arrested, both on The Crown and in real life. But Peter Morgan's version depicts Fagan breaking in to express his anger with the government and Prime Minister Margaret Thatcher directly to The Queen. In reality, Fagan himself says he broke in on a whim: 'something just got into my head'.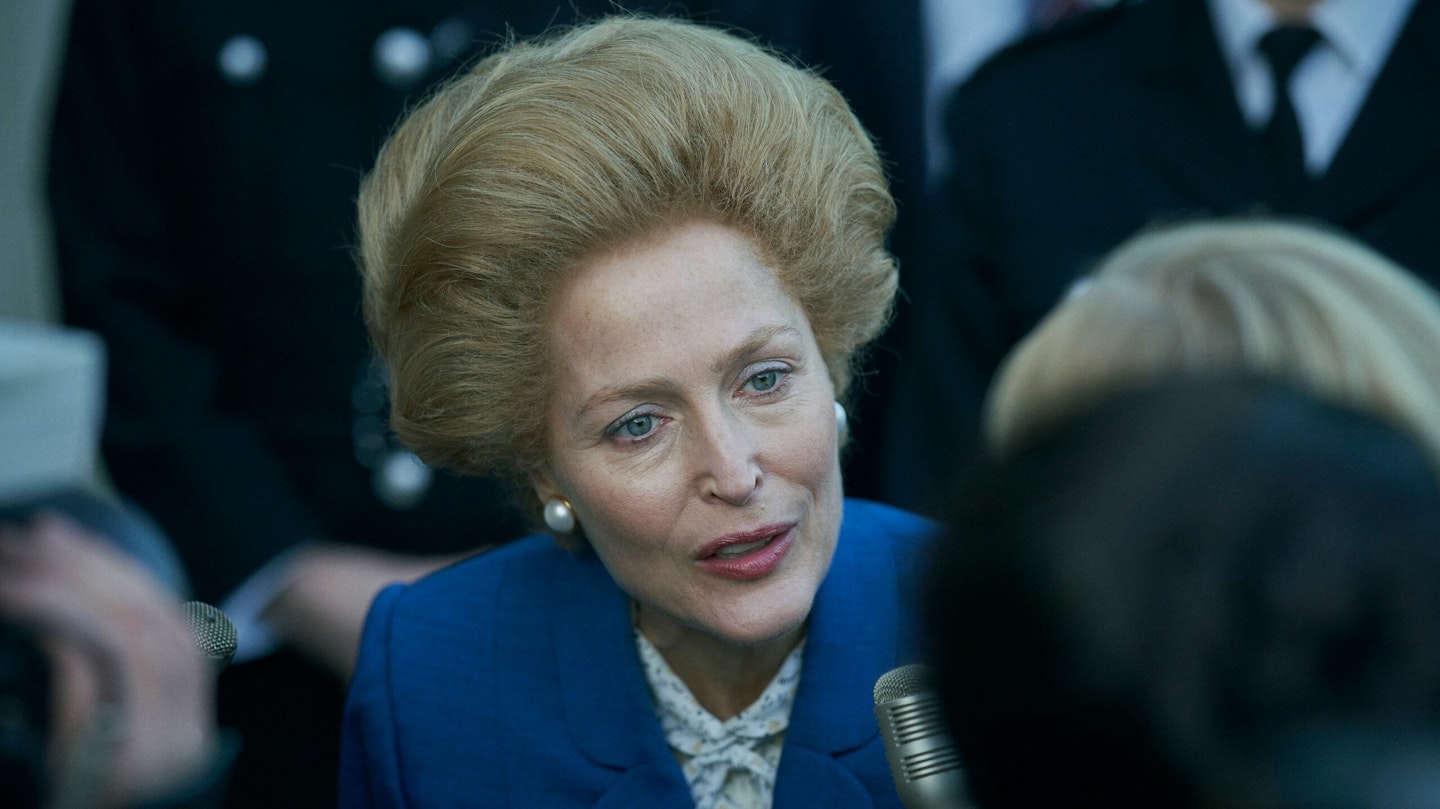 3 of 3
CREDIT: Getty
Thatcher 2
A little sprinkling of dramatic license was also used in the retelling of the disappearance of Mark Thatcher, son of PM Margaret Thatcher (Gillian Anderson) in 1982. Mark, a keen but inexperienced motor racer, went missing for six days while competing in the Paris-Dakar Rally, dropping off the face of the earth while winding his way through the Sahara Desert. In The Crown, this disappearance weighs heavily on The Prime Minister, just as the Falklands conflict is beginning, even implying the unfortunate incident had an impact on the PM's decision to go to war over the sinking of the Belgrano. However, this is not entirely accurate as the conflict did not begin until almost three months after Mark returned safely to the United Kingdom, rather than the very same time as the series implies.
READ MORE: Helena Bonham Carter Throws Shade At Co-Star Olivia Colman
READ MORE: Princess Anne Is Actually The Most Fashion-Forward Member Of The Royal Family
READ MORE: Netflix Thought Nobody Wanted To See The Queen Having Sex On The Crown, According To Vanessa Kirby