Mary Fitzgerald and Romain Bonnet have been part of the Selling Sunset family since day dot, aka 2019, when it burst onto our screens. Fans of the real estate reality show have witnessed an array of their relationship milestones unfold on screen, from the highs (tying the knot) to the lows (suffering a miscarriage).
Despite cementing themselves as a powerhouse pairing, there has been a little bit of confusion over the years about when they actually became husband and wife.
But after doing some deep diving into the Bonnets, here is a timeline of their love story.
June 2017: Mary Fitzgerald and Romain Bonnet start dating
In season one of Selling Sunset, Mary and Romain marked their one-year anniversary with a romantic dinner. What's interesting to note is that filming commenced in June 2018 and aired the following March, meaning their relationship is assumed to have begun in summer 2017.
Frenchman Romain, 30, is reported to have met Mary, 43, only two days after touching down in Los Angeles to pursue modelling opportunities.
Speaking to Women's Health in August 2020, Mary revealed, 'Romain flew out to look at some homes in the area and I was his agent. We hit it off from there. His modelling agency encouraged him to relocate because of all the bookings in the LA area.'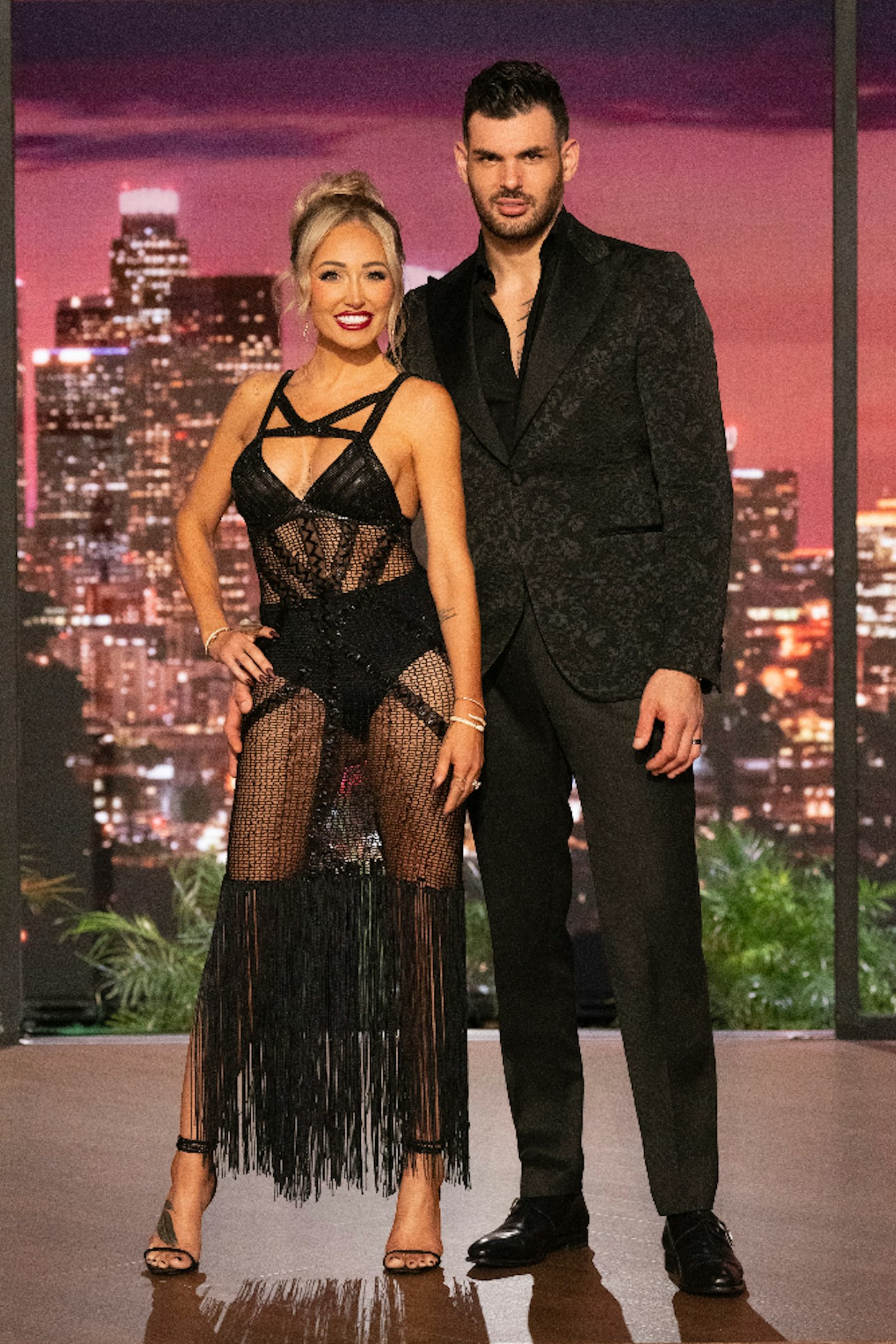 9 March 2018: Mary Fitzgerald and Romain Bonnet get married
Avid Selling Sunset viewers will remember watching Mary and Romain say, 'I do' during the season two finale, which was filmed in October 2019. Central storylines up until that point had focused on their engagement (which is understood to happened in 2018) and the lead-up to their big day.
But in August the following year, TMZ revealed that the couple actually got hitched in March 2018 – months before the inaugural season began filming.
According to the publication, their nuptials were held at Ventura Courthouse, California, and fellow Selling Sunset agent Nicole Young served as a witness.
The couple's representative told Us Weekly, 'Mary and Romain had a civil union a couple of months before the show began filming in June of 2018, but they chose not to tell any of their friends or family, as they were still trying to see if their relationship would work out in the long term.
'In their minds, they weren't properly married until the wedding that was filmed during the show.'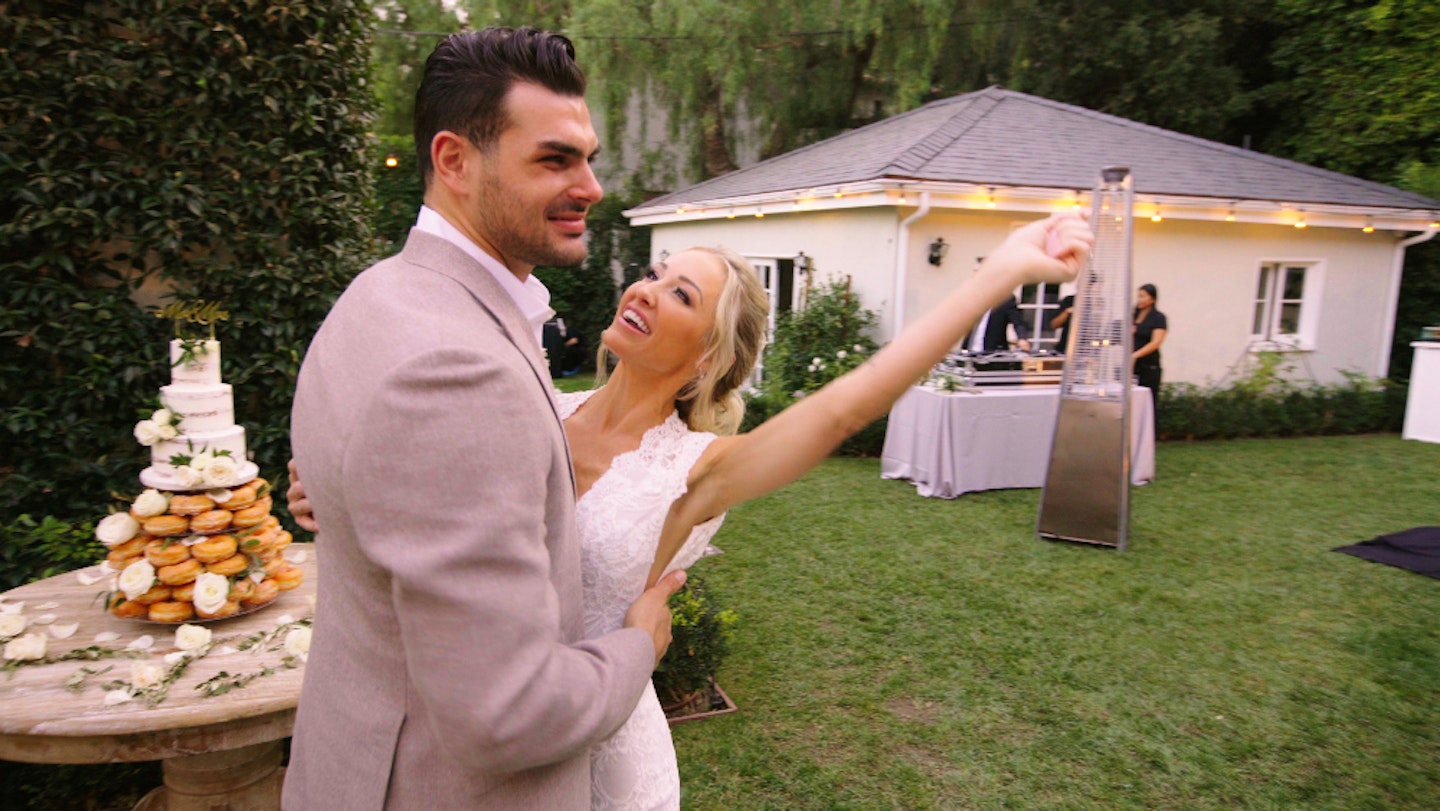 October 12 2019: Mary Fitzgerald and Romain Bonnet's 'official' wedding
Filmed in October 2019 and aired in May 2020, Mary and Romain wed again in front of 80 guests, including their Selling Sunset co-stars.
Mary told People that it was their 'dream wedding', explaining, 'Neither of us are big, showy kind of people, and we just wanted the people closest to us, where it just felt sincere and comfortable. So that's what we did.'
The venue was a private residence in LA, which had been owned by a client who had listed the property with Mary. The bride even sold the estate in the middle of getting ready for her big day. Talk about hard graft…
'Everyone thought I was out of my mind, but I told the seller when he allowed me to book it for the wedding venue that I won't let the wedding planning or doing it there get in the way of selling it,' she laughed.
March 2023-now: Mary Fitzgerald opens up about suffering a miscarriage
Mary – who is mum to a 26-year-old son Austin from a previous relationship – revealed in March this year that she had suffered a septic miscarriage after falling pregnant months earlier in Bali.
The heartbreaking news was documented for season seven of Selling Sunset, with Mary recently revealing that she filmed gutwrenching scenes – including sharing her grief with co-star and close friend Amanza Smith – just 24 hours after learning she had lost the baby.
Speaking to MailOnline last week, Mary said, '[Producers] also wanted to have like, the raw emotions and the moment and I understand that,' she continued.
'It's hard for me to do it, but I understood it. If I share the pregnancy, I also have to be open about miscarriage and so yeah, it was tough.'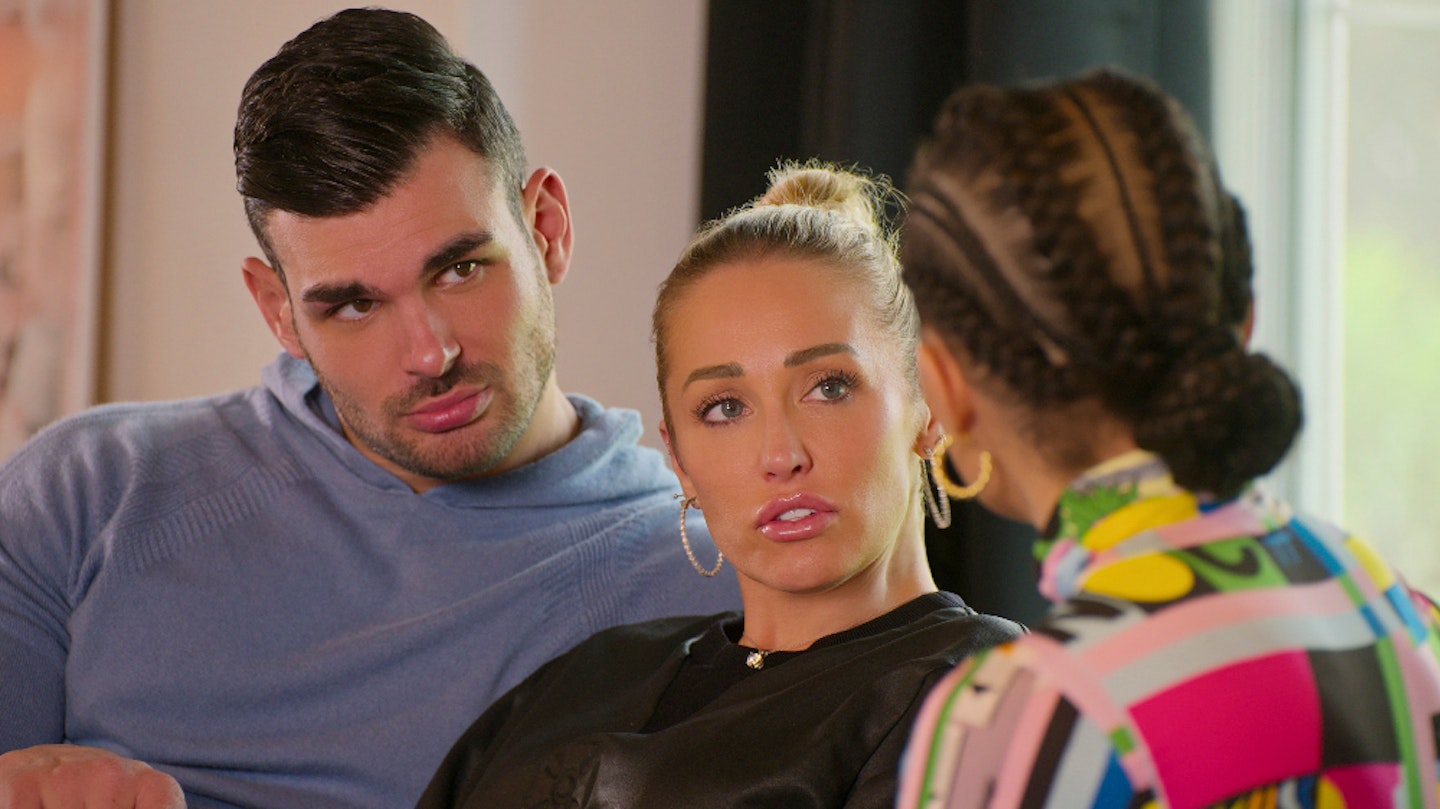 On the show, Mary credited her spouse for his support. 'Romain is everything. I love him so much. He's the best husband ever and one day we'll be able to have a family together, I hope,' she said.
Mary recently took to Instagram with a personal message for her 2.2million Instagram followers.
She wrote, 'Sending you all love & light, if anything I went through on the season resonated with you I hope you feel the giant hug I am giving each and every one of you.
'I also want everyone to know that I am reading all the comments and messages. Thank you to everyone for sending Romain and I so much love. This season was very personal for us but we appreciate the support more than you know.'