AHAs, BHAs and acid-based liquid exfoliants have quietly been generating buzz in expert circles for a long time. Now, buoyed up with the guarantee of a more even, glowing complexion, reduced pores and fewer fine lines, they're breaking through into the beauty mainstream.
To the uninitiated, the word 'acid' might seem a little intense, even scary, which is why we've broken down everything you need to know from the benefits to the star ingredients and the application mistakes you should avoid in this beginner's guide…
What is a liquid exfoliant?
Also known as exfoliating toners, a liquid exfoliant uses chemicals like Alpha Hydroxy Acids (AHAs) and Beta Hydroxy Acids (BHAs) to sweep away dulling dead skin cells, leaving skin smoother and more radiant. Thanks to the active ingredients, they're often far more effective than traditional scrubs. 'A physical exfoliant will only ever remove the dead skin cells on the surface; a liquid will do exactly that but also work deeper into the skin, ungluing the bonds between cells,' explains facialist and skincare expert Abigail James.
With interest on the rise (searches are up +110% for 'liquid exfoliants' on Google), it appears that lots of us have been adding this savvy skincare step into our beauty regime. While Pixi's Glow Tonic, £18, secured a top spot on Lookfantastic's and Selfridges' best-sellers list of 2020, Paula's Choice Skin Perfecting 2% BHA Liquid Exfoliant 118ml, £28, stole the show on Cult Beauty. For a curated edit of our top picks, scroll on down...
SHOP: 12 Best Liquid Exfoliants
Best Liquid Exfoliants - Grazia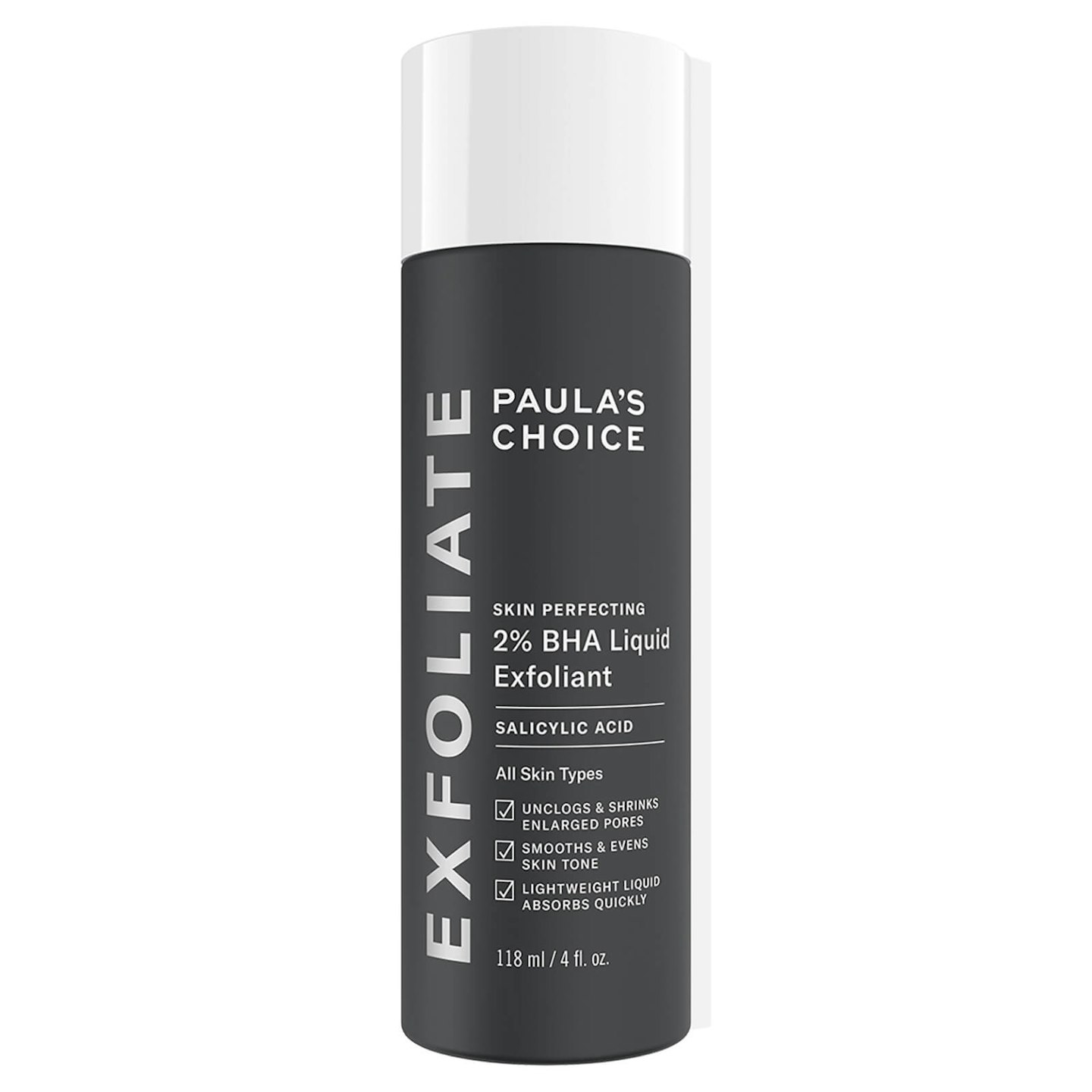 1 of 12
Paula's Choice Skin Perfecting 2% BHA Liquid Exfoliant, £28
Ideal for blemish-prone skin, this liquid exfoliant is jam-packed with salicylic acid to help minimise pores and slough away dead skin.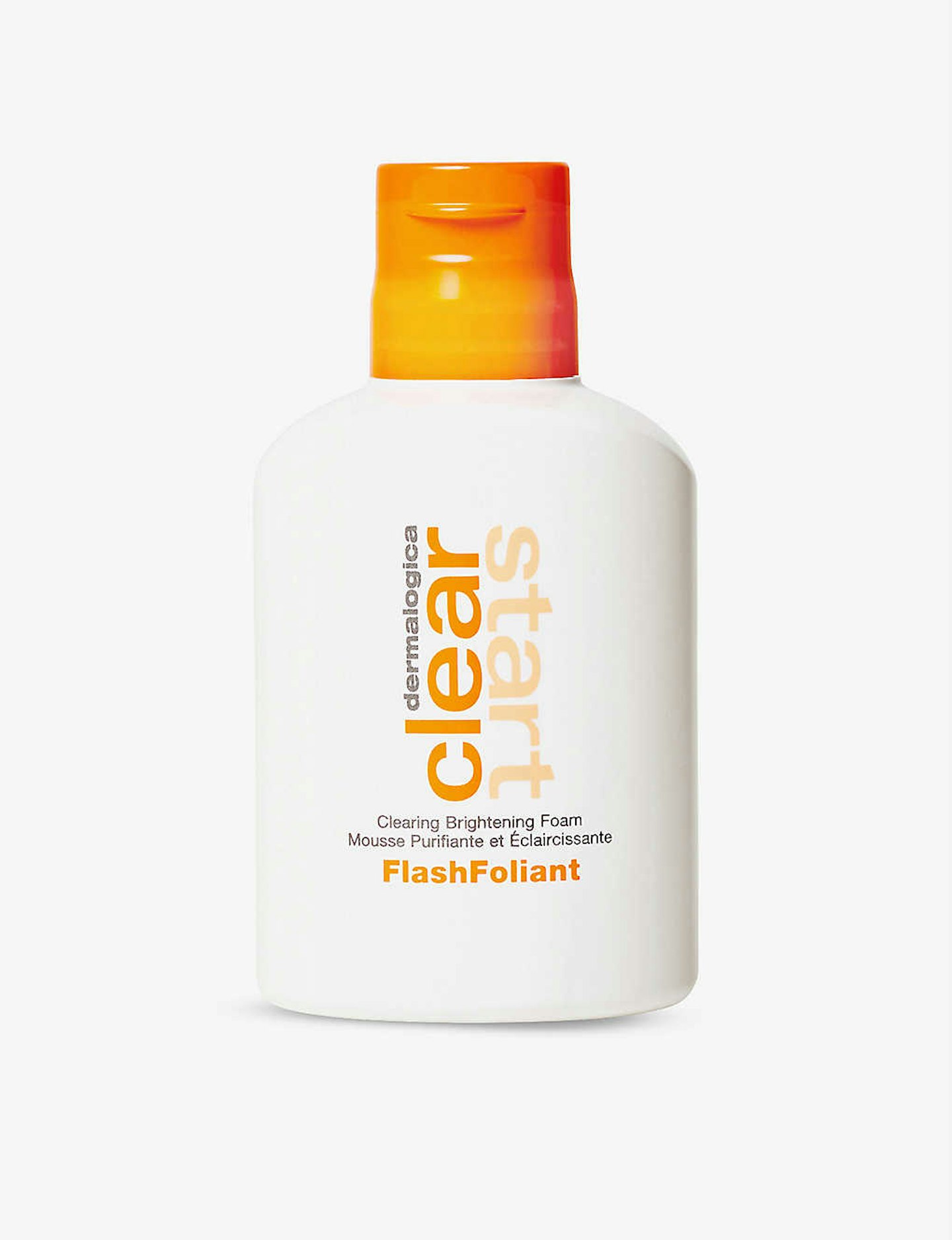 2 of 12
Dermalogica Flashfoliant Clearing Brightening Foam, £19
Laced with pore-purging salicylic acid and brightening tangerine peel extract, this gentle foaming exfoliant is designed to be applied and left on as the product absorbs.
3 of 12
Nip+Fab Gylcolic Fix Gentle Pads, £16.95
Suitable for sensitive skins, these exfoliating pads can be used daily to gently cleanse and resurface skin with glycolic and fruit acids. Added aloe vera helps soothe and moisturise too.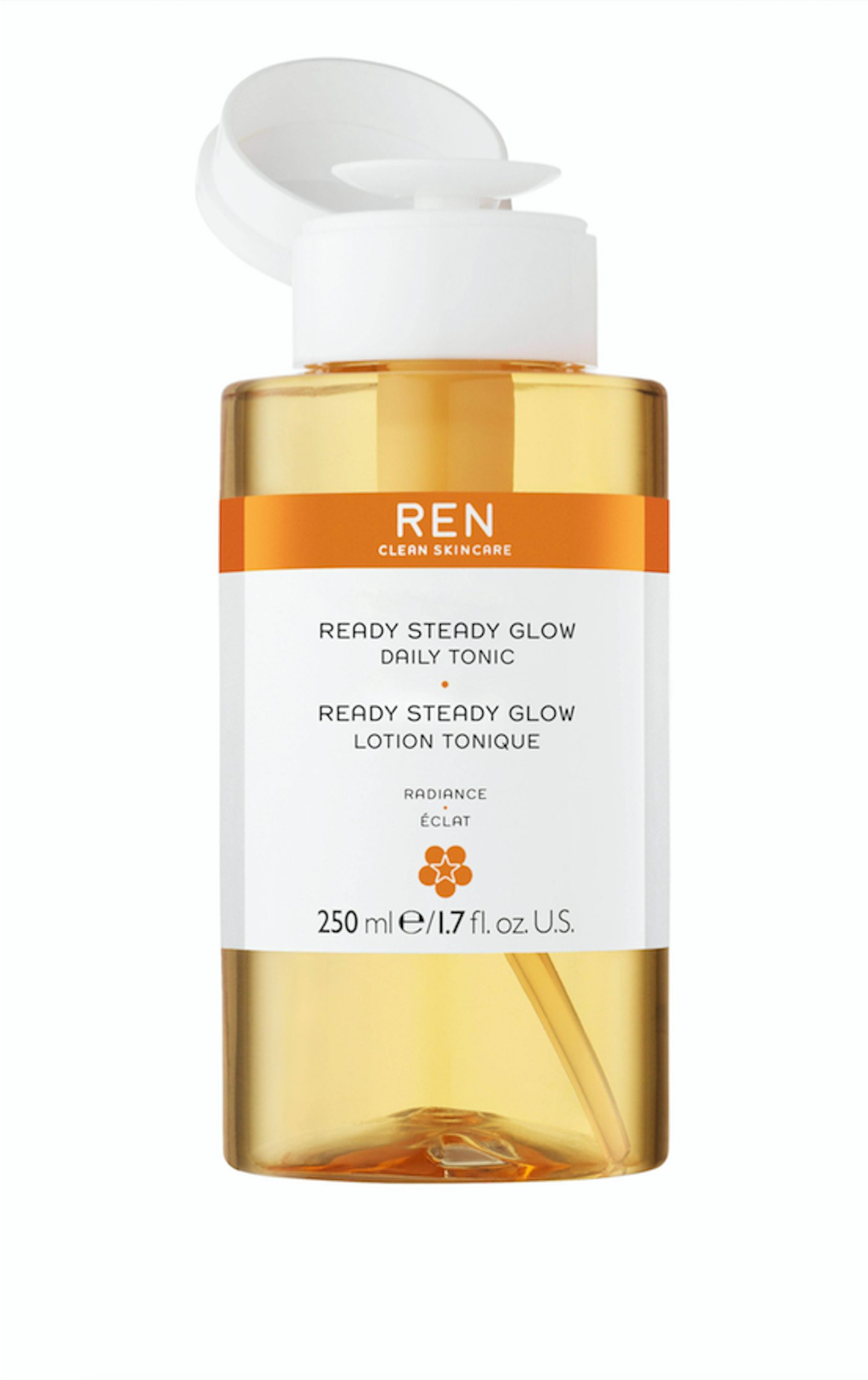 4 of 12
REN Ready Steady Glow Daily AHA Tonic, £27
REN's glow tonic has been specially formulated to be light enough for everyday use.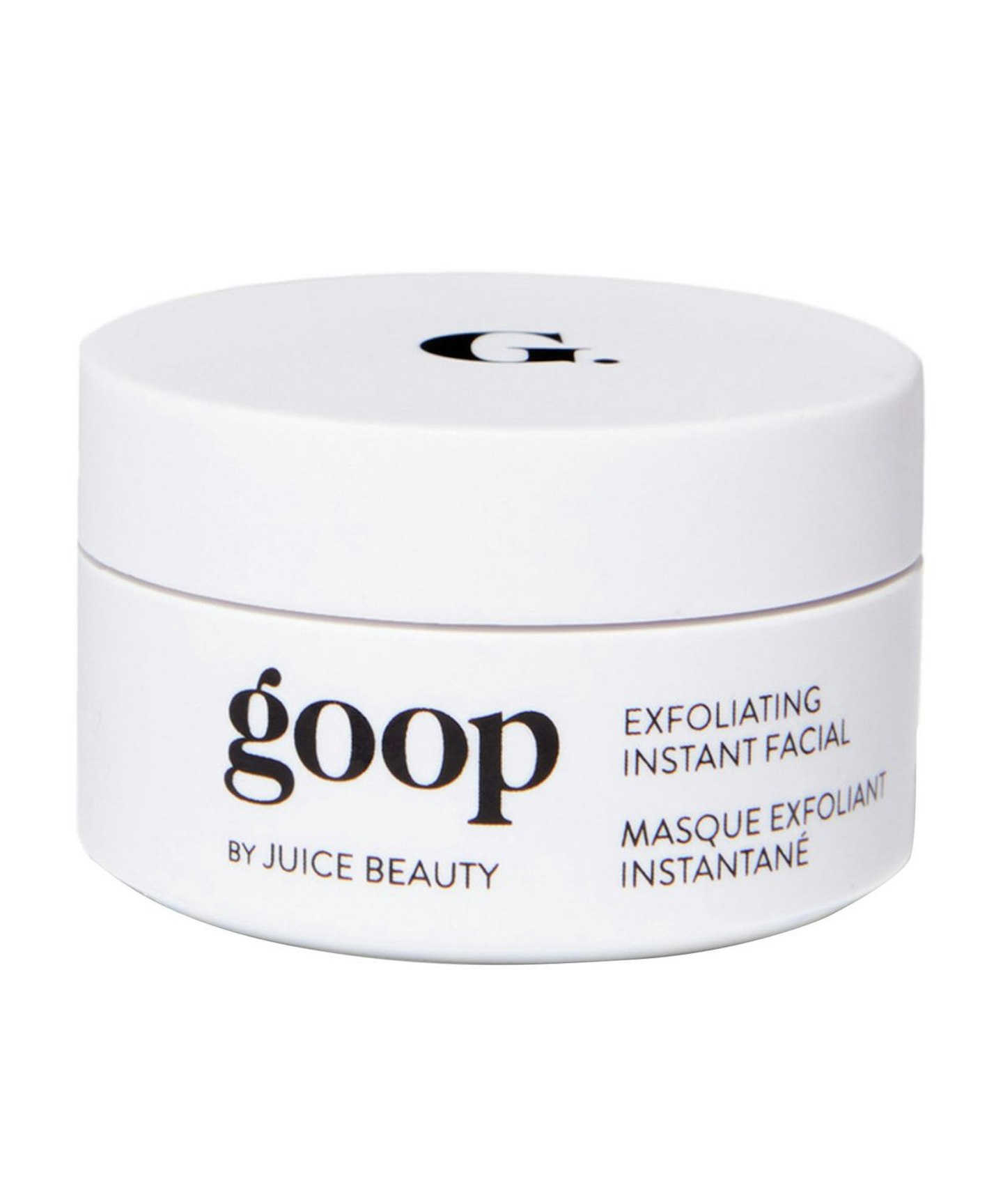 5 of 12
Goop Exfoliating Instant Facial, £38
So not technically a liquid, but fans of Gwynnie will love this natural combination of BHA's, AHA's and plant cellulose beads to be rid of dry skin. It's a best-seller for good reason!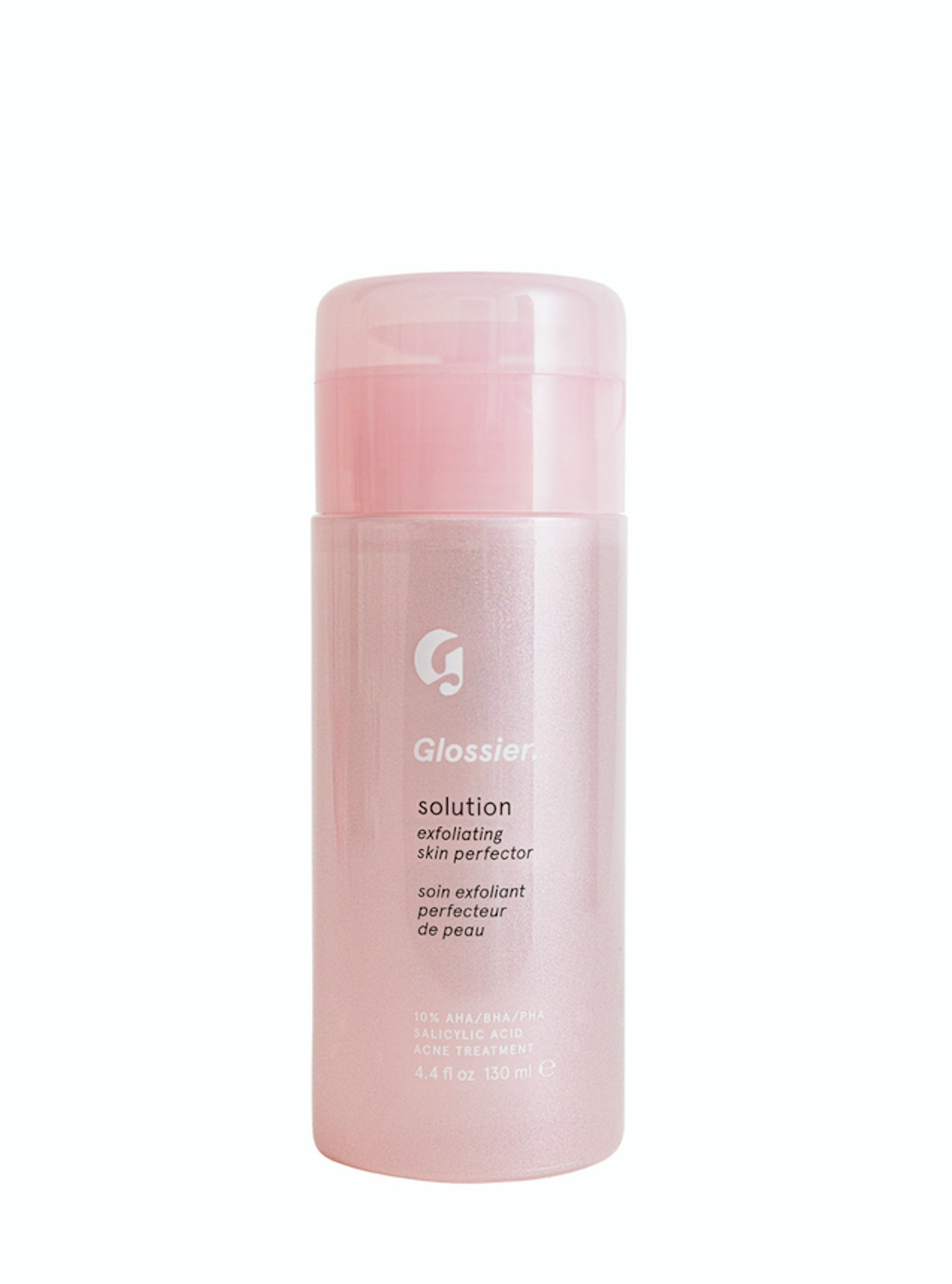 6 of 12
Glossier Solution, £19
Glossier's solution uses three acids for maximum results: AHAs, BHAs and PHAs (polyhydroxy acid, FYI). The before and after pictures speak for themselves...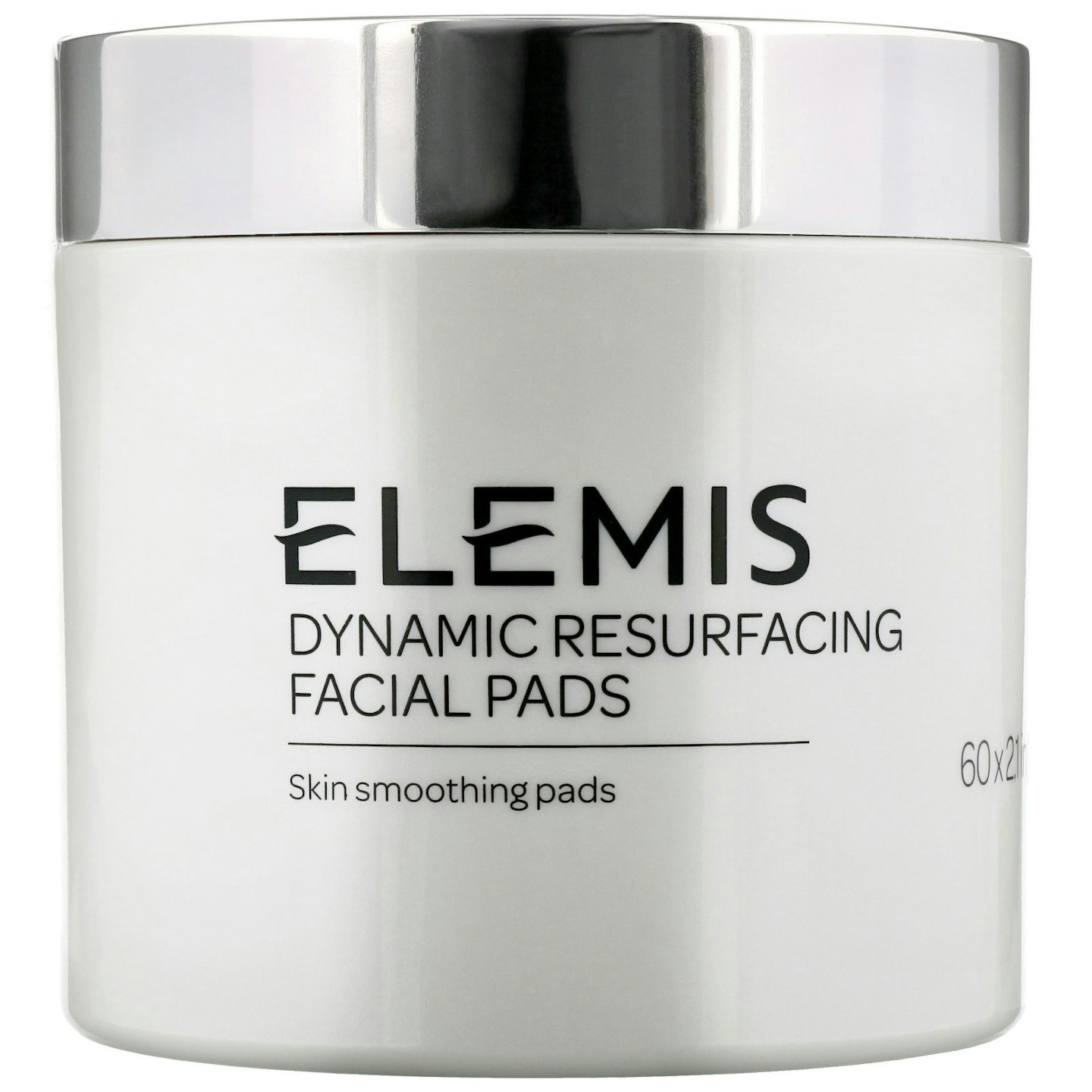 7 of 12
Elemis Dynamic Resurfacing Facial Pads, £40
Powered by Lactic acid, these easy to use pads gently exfoliate skin whilst hydrating at the same (as lactic acid acts as a humectant drawing in moisture).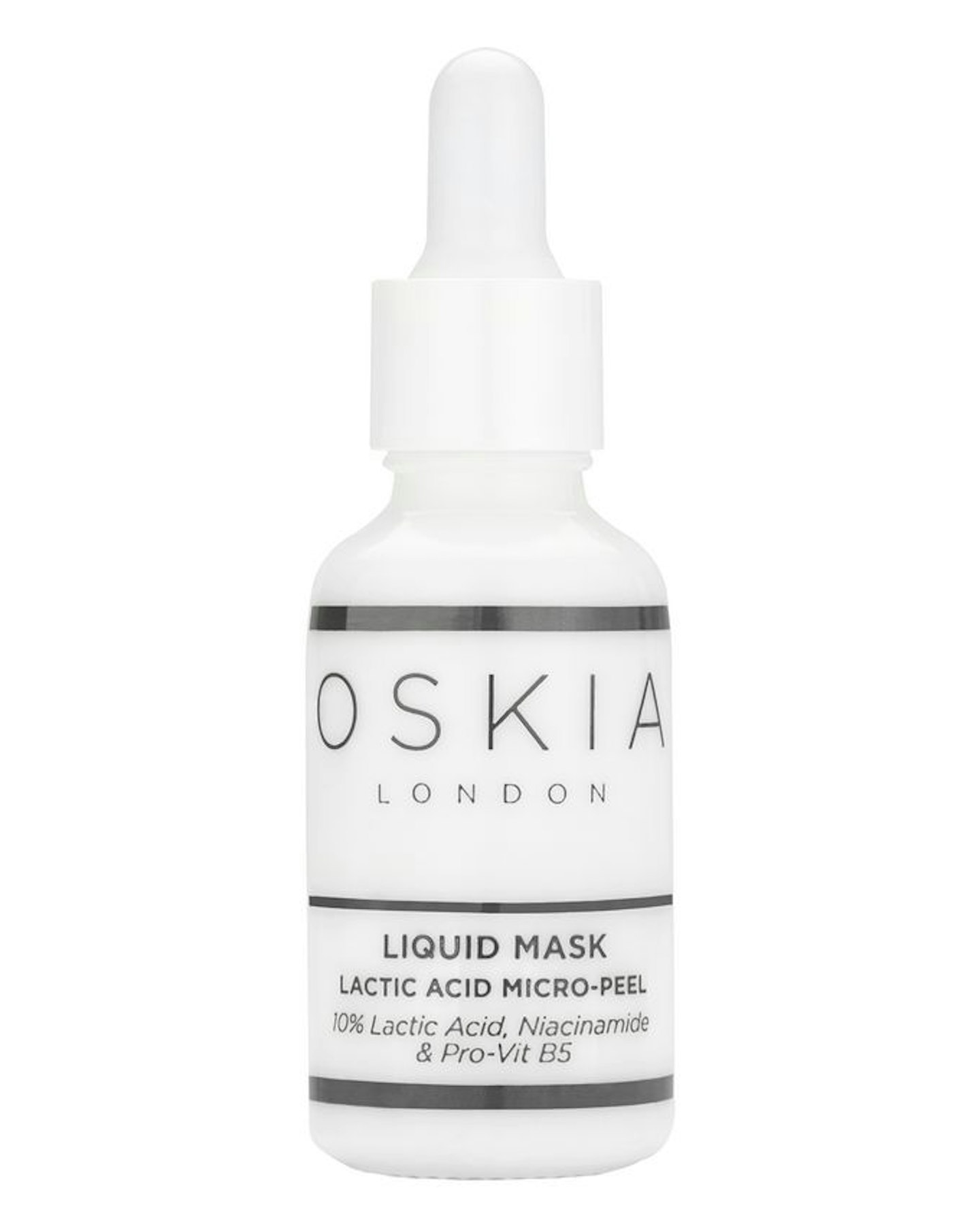 8 of 12
Oskia Liquid Mask Lactic Acid Micro-peel, £66
For an intense treatment try this overnight liquid mask formulated with 10% lactic acid, hyaluronic acid and niacinamide to smoothe, brighten and hydrate skin whilst you snooze.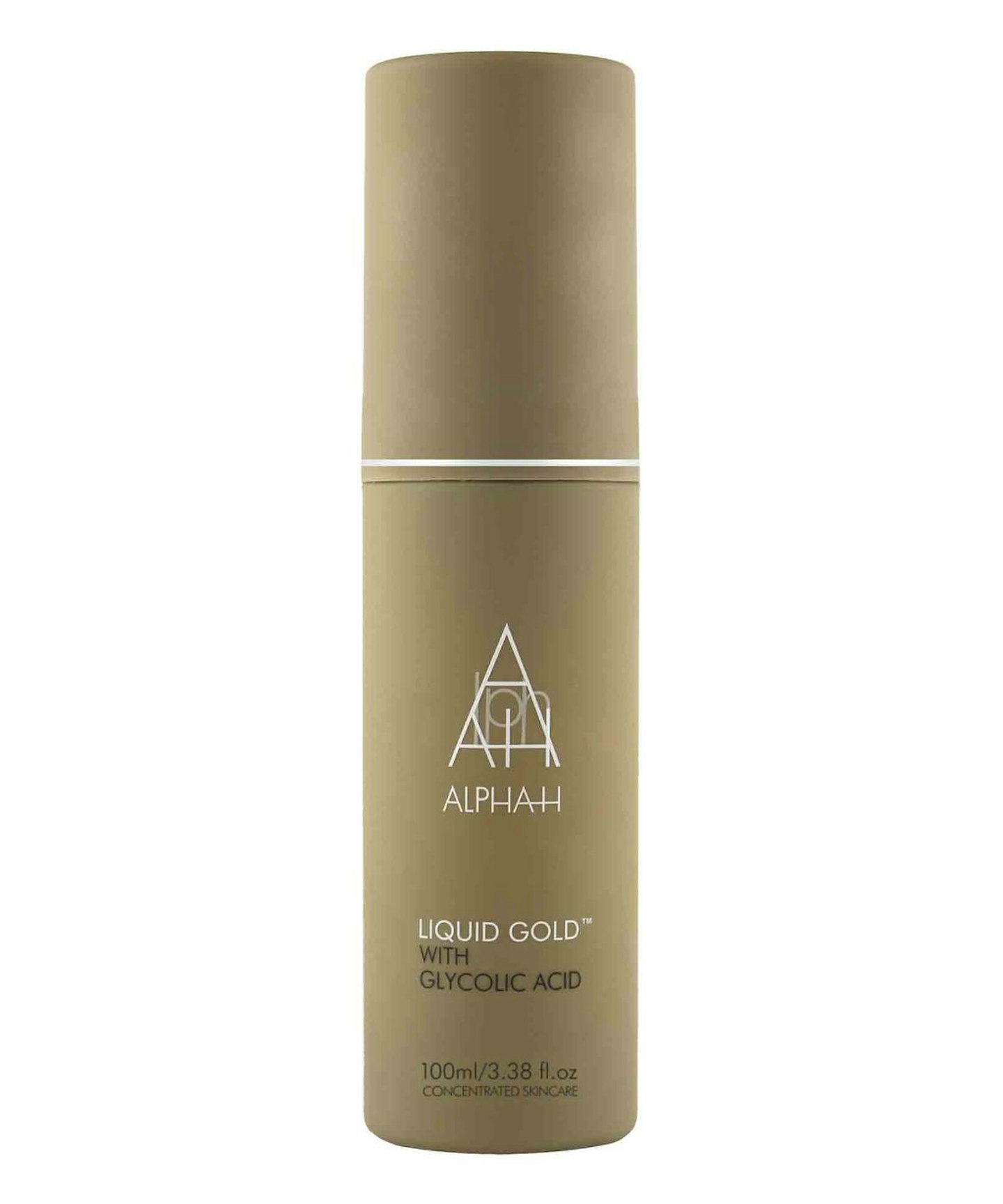 9 of 12
Alpha-H Liquid Gold, £33.50
Alpha H's cult favourite uses glycolic acid to slough away dead cells and encourage skin renewal.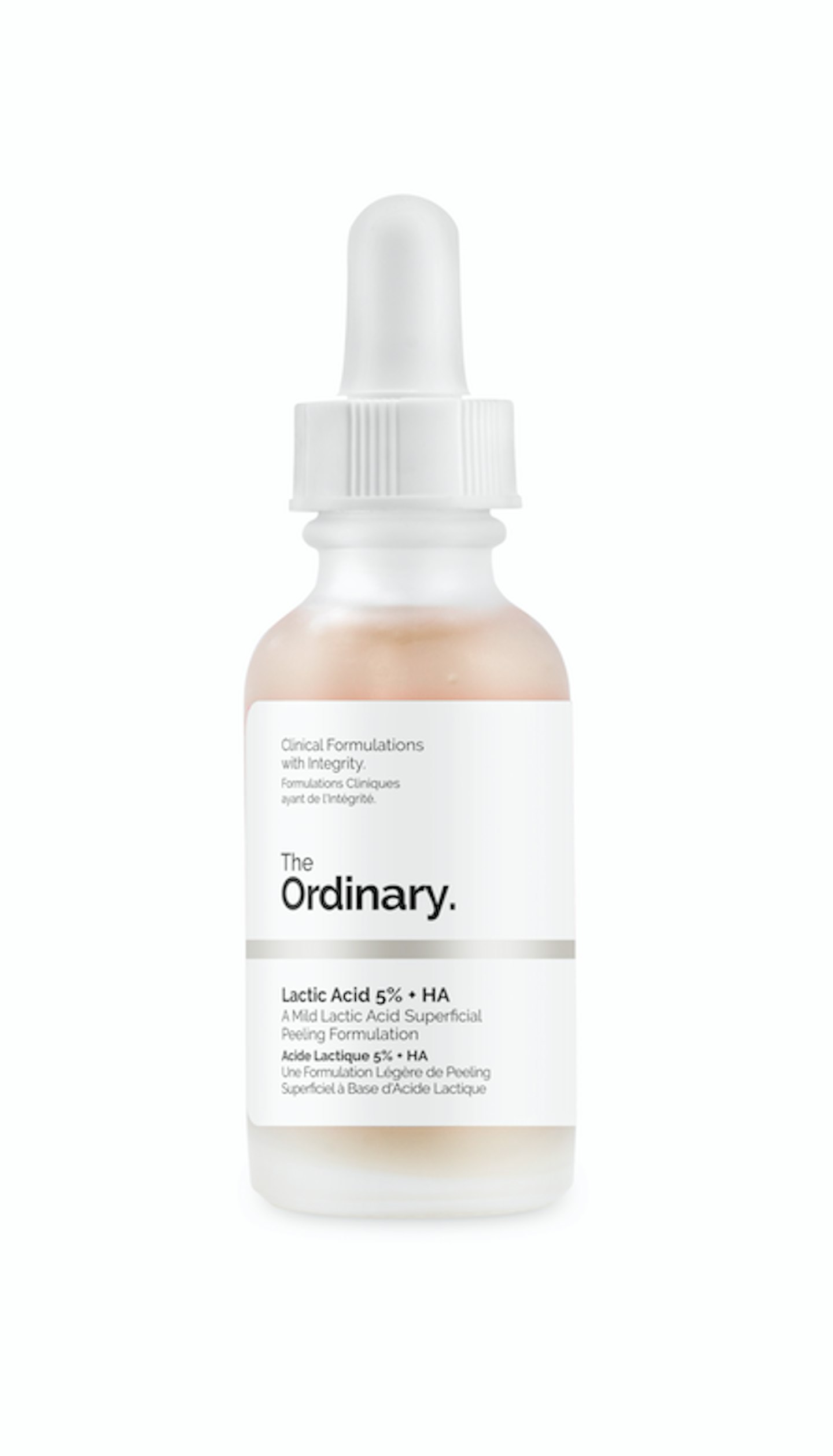 10 of 12
The Ordinary Lactic Acid 5% + HA 2%, £5.50
Introduce your skin to AHAs with a lower concentration of Lactic Acid, like The Ordinary's purse-friendly option.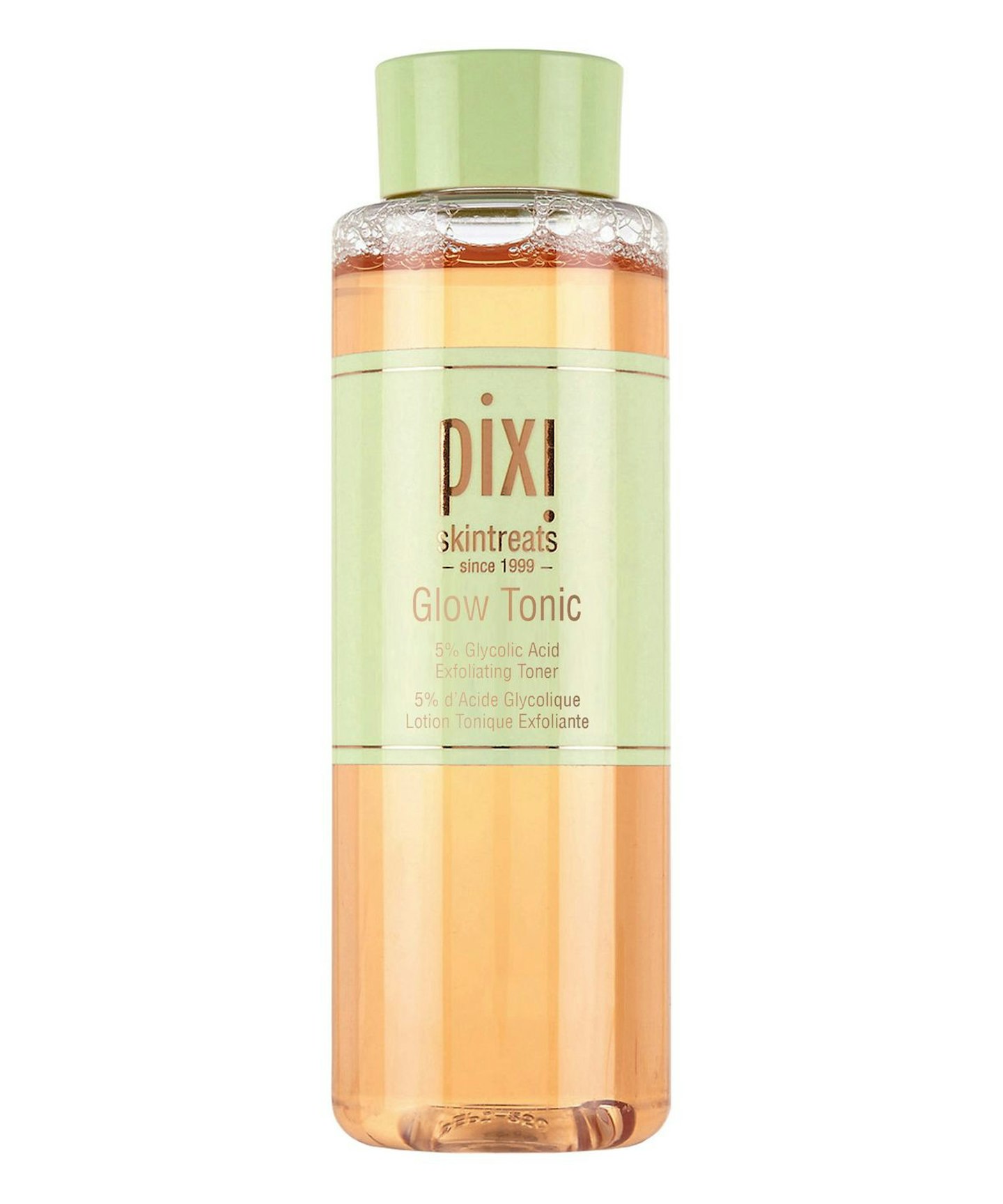 11 of 12
Pixi Glow Tonic, £18
One of the best-known and best-loved AHA exfoliants around, Pixi's Glow Tonic is mild enough for use on all skin types.
12 of 12
First Aid Beauty Facial Radiance Pads, £24
First Aid Beauty's easy-to-use exfoliating pads are soaked in glycolic and lactic acid.
What are AHAs and BHAs - and what's the difference between them?
An AHA is an Alpha Hydroxy Acid. 'These are usually derived from a natural or plant source, and are water soluble,' says James. 'Simply put, AHAs are dead-skin blasters. If you picture your skin as a brick wall, AHAs work by loosening the cement in between the bricks (or cells) allowing them to fall away more easily, revealing brighter, healthier new walls beneath.'
Beta Hydroxy Acids (or BHAs) meanwhile, are oil soluble, meaning that they're particularly effective for spot-prone complexions. 'BHAs can travel into the pores for an extra deep clean-out,' says David Delport, Global Head of Education for REN Skincare.
Sometimes nicknamed fruit acids - lactic, citric and glycolic acidare among the AHAs most commonly used in skincare products. Salicylic acid, a mainstay of anti-breakout remedies, is probably the best-known BHA.
What are the skincare benefits of AHAs and BHAs?
Wondered why every skincare brand under the sun seems to be rushing to jump on the AHA/BHA bandwagon? It's because, when used correctly, acid-based products have a whole host of complexion-boosting benefits. 'They target uneven texture, sluggish skin turnover, congested pores, pigmentation and can even act as a booster to allow better absorption of our favourite serums and moisturisers,' says Delpole. That's not to say that finding the right product is a case of 'one size fits all.'
'Not all AHA and BHA liquid exfoliators are made equal,' Delpole stresses. 'Sensitive skin types should gravitate towards enzymatic exfoliators, lactic acid and BHAs. Darker skin tones need to be sure that the product isn't triggering redness due to incorrect pH, as this can cause a pigmentation response after inflammation.'
Is it possible to use both AHAs and BHAs?
Yes! 'They have separate benefits,' explains Delport. 'AHAs are more about sloughing dead skin cells, while BHAs are for pore cleaning, inflammation reduction and spot prevention.' Some products, like Glossier's Solution, are formulated with both.
What ingredients should I be looking out for?
Salicylic acid: 'This is anti-bacterial and anti-inflammatory, although derived from aspirin – don't use if you have an allergy to this,' explains James.
Glycolic acid: James describes the smallest alpha-hydroxy acid as 'a bit old school but a good all-round exfoliant.'
Lactic acid: 'This is our go-to because it's a larger molecule than glycolic, meaning that while it takes a little longer to penetrate, the skin has a moment to adjust to the drop in pH,' says Delport. 'Lactic acid has the ability to not only exfoliate but also hydrate.'
Kojic acid: A by-product in the making of sake, this is great for pigmentation, according to James.
Mandelic acid: 'Derived from bitter almond, this is good for acne and pigmentation,' she adds.
What's the best way to introduce AHAs, BHAs and other acids in my skincare routine?
Start with a lactic acid: 'Don't get over-excited with the strongest offering,' says Delport. 'The skin isn't easily fooled – if you're going red or your skin burns after an AHA product, then you're triggering ageing inflammation.' If your skin is left flushed and red, 'scale it down to something lighter and work your way back up. The Ordinary's Lactic Acid comes in 5% and 10% formulations, allowing your skin to adapt to a lighter acid before moving on to a higher concentration.
Do a patch test: Delport recommends testing out acid-based products on the neck first.
Start with just one application a week: This will give your skin time to get used to the pH change. Use your liquid exfoliator after cleansing in the evening.
Use SPF: SPFshould already be a building block in your daily skincare routine, but it's even more crucial when you're using an acid-based exfoliator. While they can help fade pigmentation brought on by UV exposure, both AHAs and BHAs can also – ironically increase skin's sensitivity to the sun's rays.
How often should they be used?
Once your skin is used to acid-based products, two to three times a week should be enough, although 'it all depends on the strength of the formula,' says Delport (some AHA products, like REN's Ready Steady Glow tonic, are light enough for daily use).
'I'd suggest a specific at-home peel once a week for normal skin,' adds James. 'For problem skin, you might include BHAs daily.' It's certainly worth starting small and slow, giving yourself time to fine-tune the ingredients which work well for your complexion (and to minimise any adverse reactions).
READ MORE: Salicylic Acid: How It Works, What It Does & Where To Find it
READ MORE: What Is Azelaic Acid And How Does It Help Combat Acne and Redness?