Hot off the trails of Emily in Paris season three, our desire for that chic French girl aesthetic has only gotten stronger. As has our desire to drop everything and move to the south of France - but that's a story for another time.
While the sartorial elegance of the classic Parisian woman might be tricky to emulate, TikTok has shed light on one product that every French girl wears. And spoiler alert: it's not a piece of clothing.
Perfume influencer @ohuprettythingstook to TikTok at the end of last year to reveal that the one perfume every French girl swears by is none other than Narciso Rodriguez Musc Noir Rose. The video amassed over 15 million views with viewers being quick to add the perfume to their carts.
Self-proclaimed fragrance geek Jess (AKA @ohuprettythings) has since released another video taking a deep dive into the scent herself, in it she explains 'Musc Noir Rose is a very musky rose perfume. This is a cold weather perfume, it's very heavy. If you're not a fan of musk you will not like this. This would be perfect for date night, but i would never wear this in the day personally.'
Likening its overpowering nature to that of Dior Poison, £45, Jess says 'I think it's very seductive and sexy, it's a great performer and it's going to last you all night and well into the next day.' While this specific scent caught the eye of millions of TikTokers, Jess confirms it is in fact Narciso Rodriguez For Her, £72, that is predominantly worn by the French women she has met.
Musc Noir Rose is best described as mysterious and seductive, owing to the rare musk oil lying at the heart of the scent. With notes of bergamot oil, pink peppercorn, as well as creamy vanilla, you're getting the epitome of luxury and eloquence, bottled. Does it get more French than that?
Unsurprisingly, the fragrance sold out almost immediately after the TikTok went viral, but The Fragrance Shop has just restocked the popular perfume in every size. Shop the TikTok viral 'French-girl' perfume below, and don't blame us when the compliments come flooding in.
SHOP: The TikTok-Approved Narciso Rodriguez Musc Noir Rose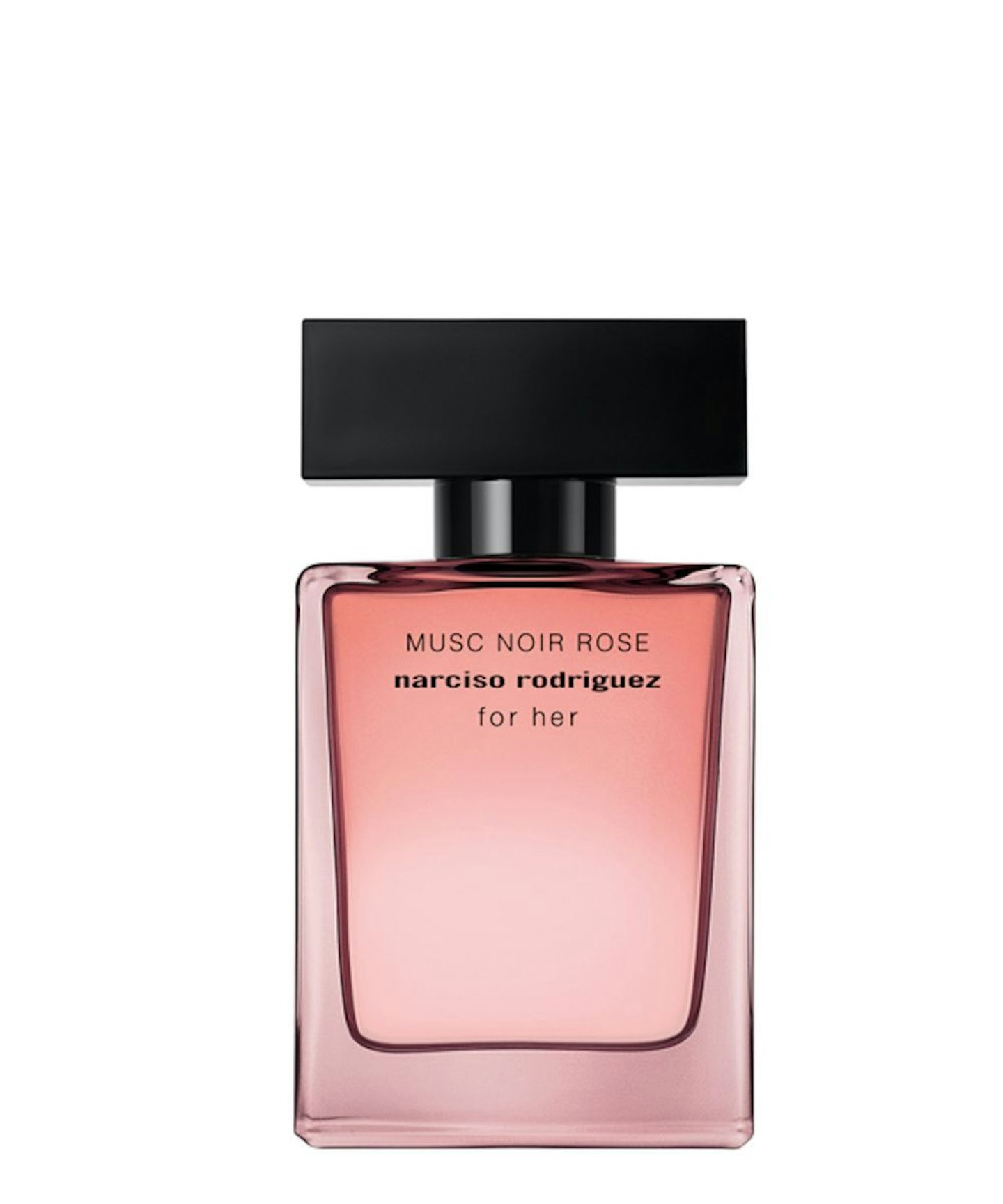 1 of 1
Narciso Rodriguez Musc Noir Eau De Parfum, 30ml