Amidst the whirlwind of premieres and appearances that followed the release of Barbie this year, Margot Robbie's skin remained unscathed and radiant. How did she maintain that flawless glow amid the chaos? Enter the CurrentBody Skin x ZIIP Lift and Brighten Kit – her secret to looking perpetually photo-ready.
In Robbie's own words, 'I've been using this nanocurrent and microcurrent device called ZIIP which has given me noticeable results. I'm not paid by the brand or anything, it's really, really good.' The ZIIP uniquely blends nanocurrent and microcurrent therapy to stimulate collagen and elastin all while strengthening and sculpting facial muscles to provide a more toned and defined complexion. Thanks to the Black Friday sale, you can pick up Robbie's go-to skin tool alongside another big beauty gadget trailblazer, CurrentBody's Skin LED Light Therapy Face Mask, which is available in the CurrentBody Skin x ZIIP Lift & Brighten Kit - Black Friday Offer, £453 (was £678).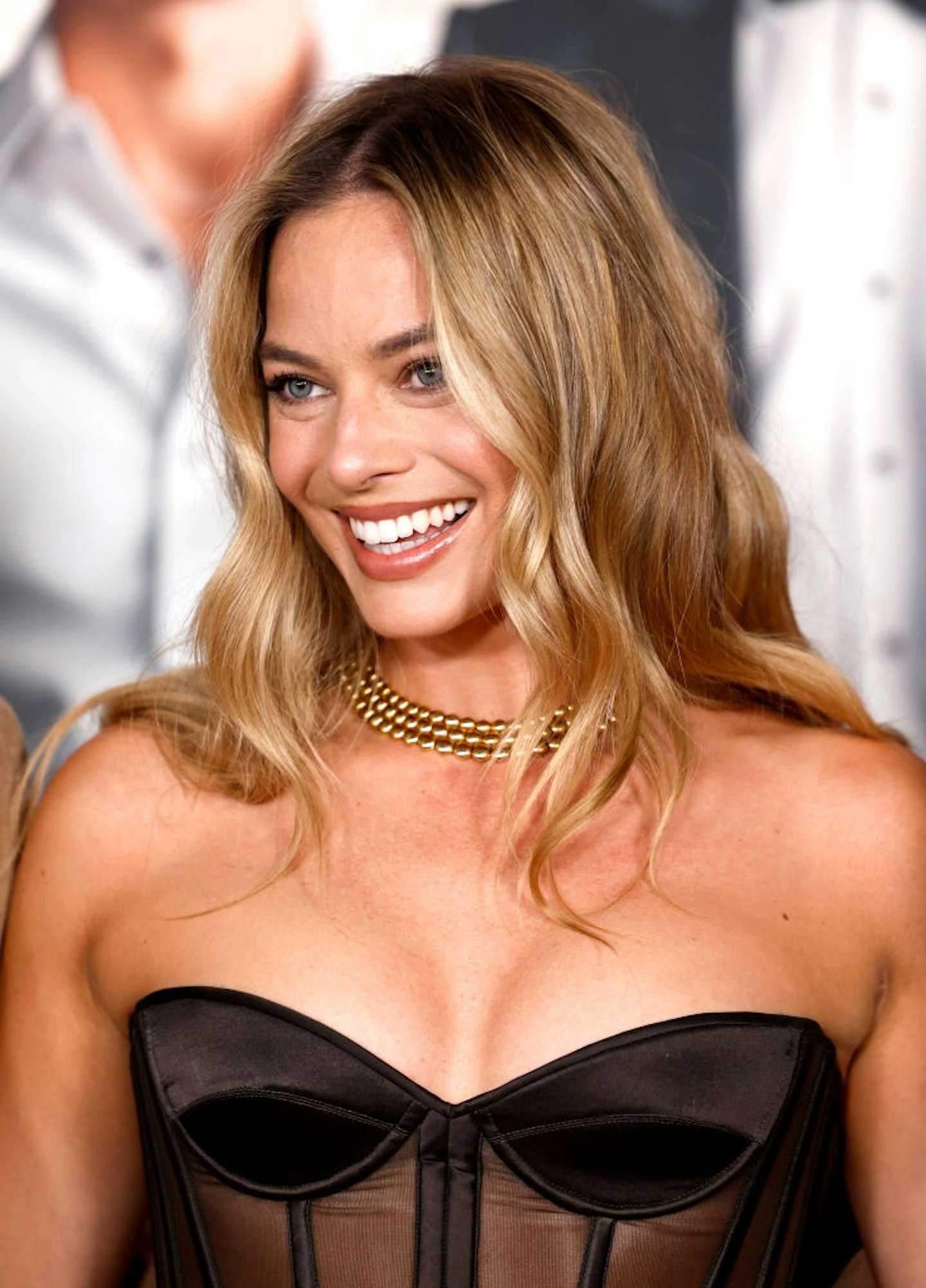 This single LED face mask has managed to surpass its countless competitors and has found itself in the hands of celebrities aplenty – everyone from Kate Hudson to Victoria Beckham, Halle Berry and Carey Mulligan are known to be major fans. In fact, it comes so highly rated it even got a cameo in Netflix's Emily In Paris, during the first scenes of Season 3 where we were met by an anxious Emily indulging in some much needed self-care.
Rarely do such beauty products reach such starry heights – in becoming the go-to for A-listers both on screen and off-screen – all while having the backing of skincare experts. But CurrentBody's offering is no ordinary LED Mask.
Hailed as one of the best-selling LED face masks on the market, CurrentBody claims that with four weeks of use 95% of customers have seen improvements in skin tone, texture and firmness with the help of 132 LED bulbs that deliver the same clinically-proven wavelengths as professional salon machines. The effective treatment is an easy, fuss-free solution to maintaining healthy skin at-home. If you've ever considered investing in one, now is the best time thanks to the Black Friday sales. Keen to get your hands on one? Here's everything you need to know before you do.
SHOP: The Best CurrentBody LED Skin Products In The Black Friday Sale
Description
Whether you're looking for an immediate glowing complexion before an event or you want to
Description
If you're looking to treat yourself or a loved one, CurrentBody offer an complete gift set. Every
What is LED light therapy?
Light emitting diode (LED) therapy was originally used to help treat wounds and aid healing, and has since been repurposed in the beauty space as a non-invasive, pain-free treatment that uses light at different wavelengths to trigger the skin's renewal process at a cellular level. NHS GP and the founder of The Facebible Clinic, Dr Raj Arora, says, 'LED wavelengths enter the skin's layers and stimulate the skin's natural healing mechanisms. A well-known popular led light therapy is red light. This uses wavelengths to help treat wrinkles and also skin conditions like psoriasis. Blue light therapy has also proved a popular way to treat acne.'
Red light waves have been proven to help accelerate the production of new collagen, soothe redness, heal the skin, and even improve skin tone. It is also known to boost blood circulation by bringing oxygen and nutrients to cells.
How do LED face masks work and how do they benefit the skin?
LED face masks emit light at different wavelengths to address specific skin concerns. 'As light wavelengths increase so do the depth of penetration. Red light therapy can be emitted from the mask to help reduce fine lines and wrinkles, encourage collagen production and can help reduce inflammation. LED light therapy can also be used to kill acne causing bacteria, thus reducing breakouts and hyperpigmentation. LED therapy is also used to help treat skin conditions such as eczema and rosacea. Most masks emit either one wavelength or a range of wavelengths so that treatments can be programmed to address different skin concerns,' Dr Arora points out.
Many professionals claim that regular use of an LED face mask helps to firm skin too.
How does the CurrentBody Skin LED Light Therapy Face Mask work?
This mask is regarded as a medical grade tool that has been FDA-Cleared and clinically proven to deliver transformative results to the skin. A clever combination of 132 LED (light-emitting diode) bulbs, 66 red (633nm) and 66 near-infrared (830nm) wavelengths, and patented Pillow Technology™ ensures that the entire skin surface receives coverage with wavelengths reaching up to 4cm of skin tissue to stimulate cells from beneath the surface, in the way professional salon machines would.
The 132 LED bulbs that emit the clinically proven wavelengths CurrentBody's tools are famed for is supported by patented Pillow Technology™ and flexible silicone, which together enhances the distribution and efficacy of high quality LED wavelengths and ensures even coverage on the skin's surface that leaves little chance for areas to go untreated.
How to use CurrentBody Skin LED Light Therapy Face Mask
First run a sensitivity or patch test. Then, once you know your skin reacts well to the light, cleanse and dry your face, and apply a few drops of a calming serum like CurrentBody Skin Green Tea Serum, £45. Fix the mask into place and adjust the strap around your head. Now for the best part, sit back and relax for 10 minutes as the mask works its magic. Once complete clean your mask and stow away safely. For best results use three to five times a week.
Renee Washington, Grazia's Digital Fashion and Beauty Assistant, lives online. With a penchant for wispy lashes and streetwear, she writes about the worlds of fashion and beauty from the viewpoint of the modern fashion girlie.