In the past 18 months, TikTok has taken the beauty industry by storm. The social media app, that's especially popular among Gen Z, has generated myriad viral beauty trends from contour mapping to peachy make-up (thanks Hailey B) and several transformations in-between (to discover more viral TikTok trends, click here).
For make-up, it's clear to see that the bolder and brighter it is - the better. Over in skincare, however, it's a slightly different picture. While many of the make-up moments are harmless fun, in the skincare sphere, the implications of a badly-advised beauty hack can have far-reaching consequences.
In April alone, searches for 'TikTok skincare' increased by a whopping 9100% proving that lots of us are turning to this app for advice and recommendations from 'skinfluencers'. While some hacks are useful, others are darn right dangerous. Here to talk us through the most popular TikTok skincare trends (and what NOT to try) is health practitioner and skin specialist, Tammy Richards at Pure Optical.
1. Sunscreen Contouring
You may have already seen the backlash from Gwyneth Paltrow's daily skincare routine tutorial for Vogue whereby she placed SPF atop her cheekbones and nose – 'the area where the sun really hits' - leaving the rest of her face with minimal protection. In a similar vein to this, sunscreen contouring is a trend created by TikTok user Eli Withrow that involves applying SP5 50 on some areas of the face and SPF 30 under her cheekbones. Why? So that the cheekbones develop a deeper tan due to less protection from the sun.
'Not only can excess exposure lead to early signs of ageing, such as wrinkles and fine lines, but it can also lead to skin cancer,' Tammy warns. 'In essence, tanning occurs when the skin is exposed to UV rays. To protect the skin, melanin is produced, causing a tan. Ultimately, a tan is actually the product of skin damage, encouraging the skin to tan is a no go.' Rather, you should apply SPF 50 every single day, all over the face and even in the colder months.
READ MORE: 15 Of The Best Ultra Light SPFs To Prepare Your Skin For Spring
2. Homemade Face Treatments
DIY skincare treatments have been doing the rounds on TikTok. From homemade face masks with natural yoghurt to DIY face scrubs and exfoliators. 'Although exfoliating is an important part of a skincare routine, it's not a great idea to use so-called natural exfoliants to do the job,' says Tammy. 'For example, the viral TikTok trend of using coffee grounds as a face scrub is actually quite bad for your skin, as it's abrasive and harsh, especially if your skin is sensitive.' Rather, Tammy recommends using chemical exfoliators like AHAs and BHAs.
Best Liquid Exfoliants 2021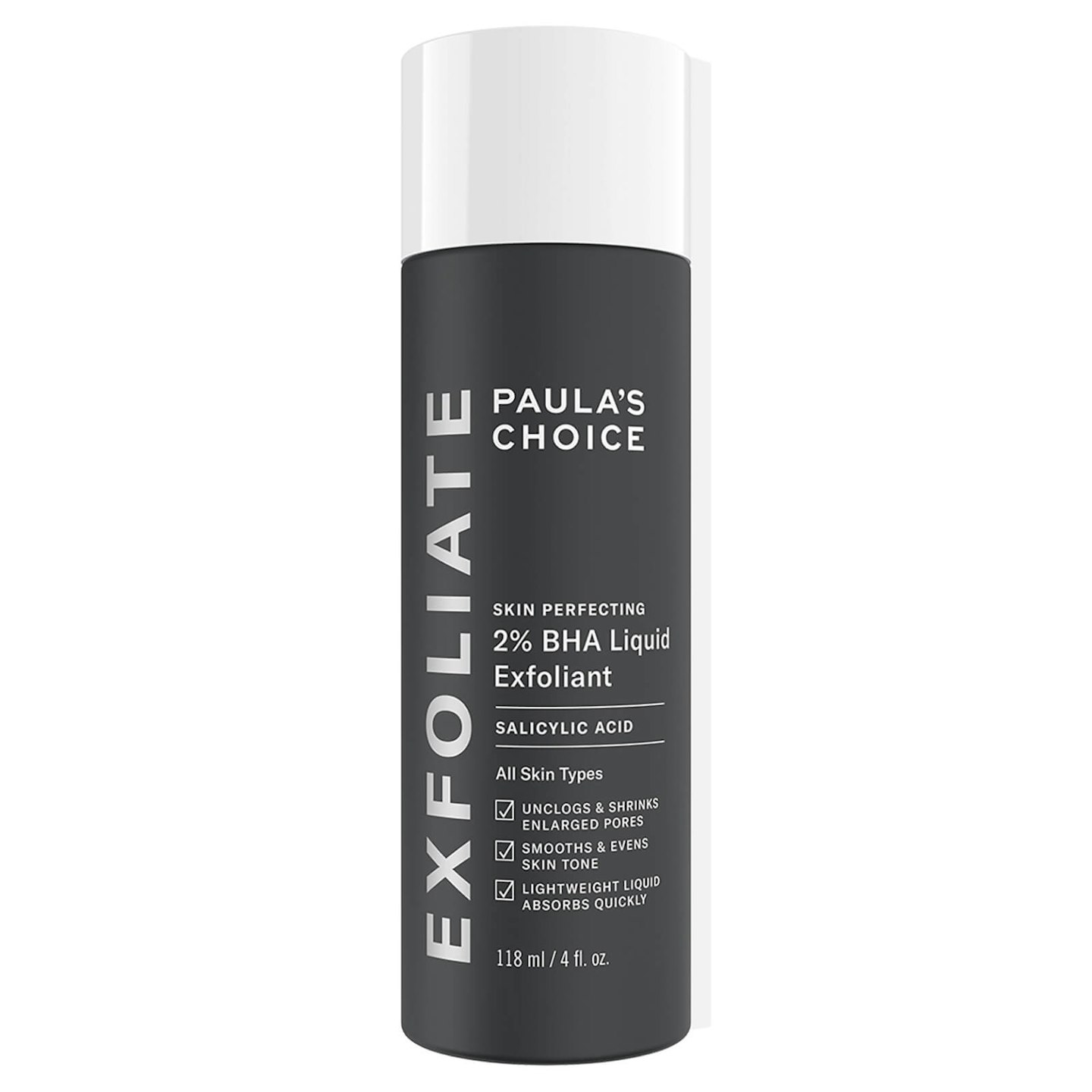 1 of 12
Paula's Choice Skin Perfecting 2% BHA Liquid Exfoliant, £28
Ideal for blemish-prone skin, this liquid exfoliant is jam-packed with salicylic acid to help minimise pores and slough away dead skin.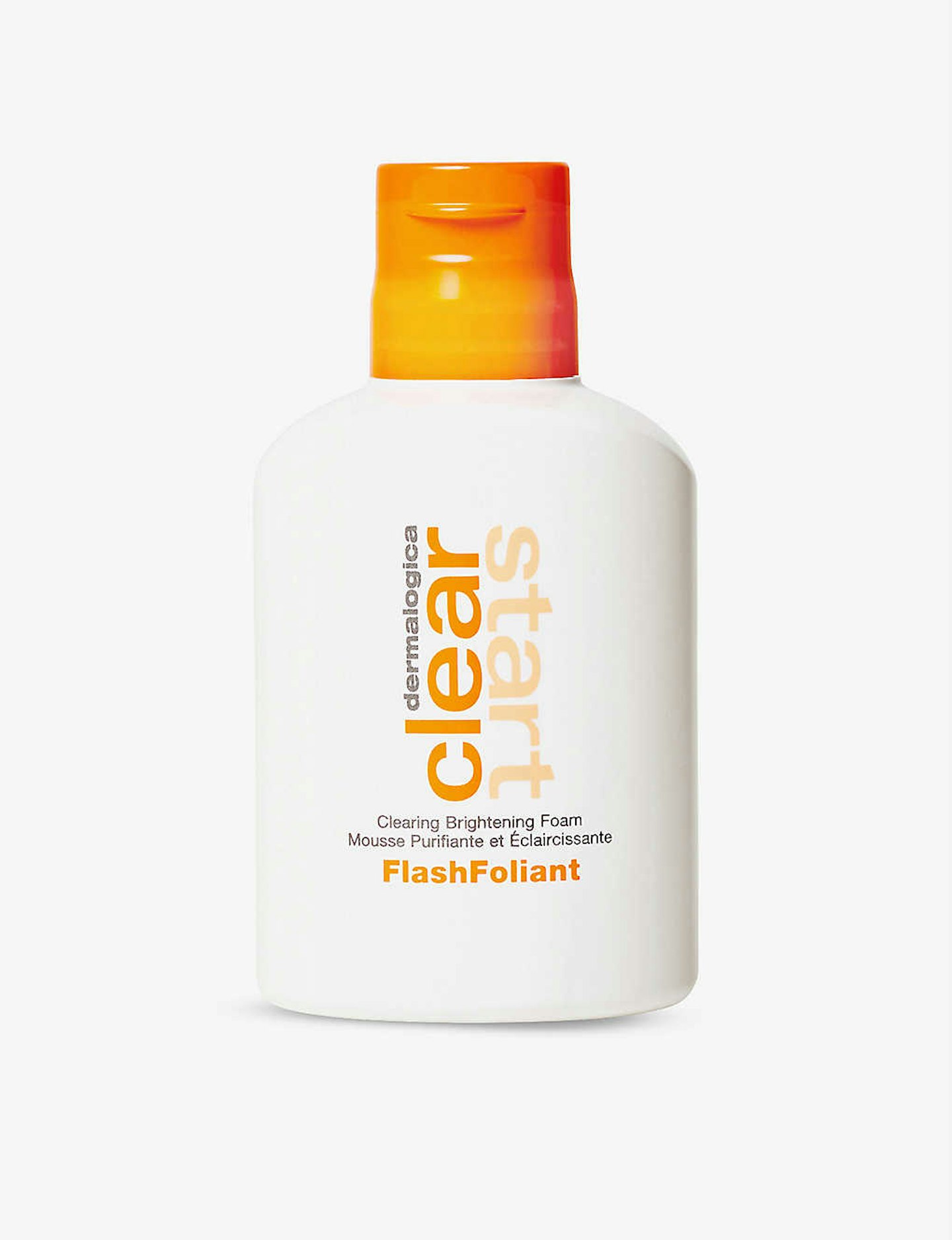 2 of 12
Dermalogica Flashfoliant Clearing Brightening Foam, £19
Laced with pore-purging salicylic acid and brightening tangerine peel extract, this gentle foaming exfoliant is designed to be applied and left on as the product absorbs.
3 of 12
Nip+Fab Gylcolic Fix Gentle Pads, £16.95
Suitable for sensitive skins, these exfoliating pads can be used daily to gently cleanse and resurface skin with glycolic and fruit acids. Added aloe vera helps soothe and moisturise too.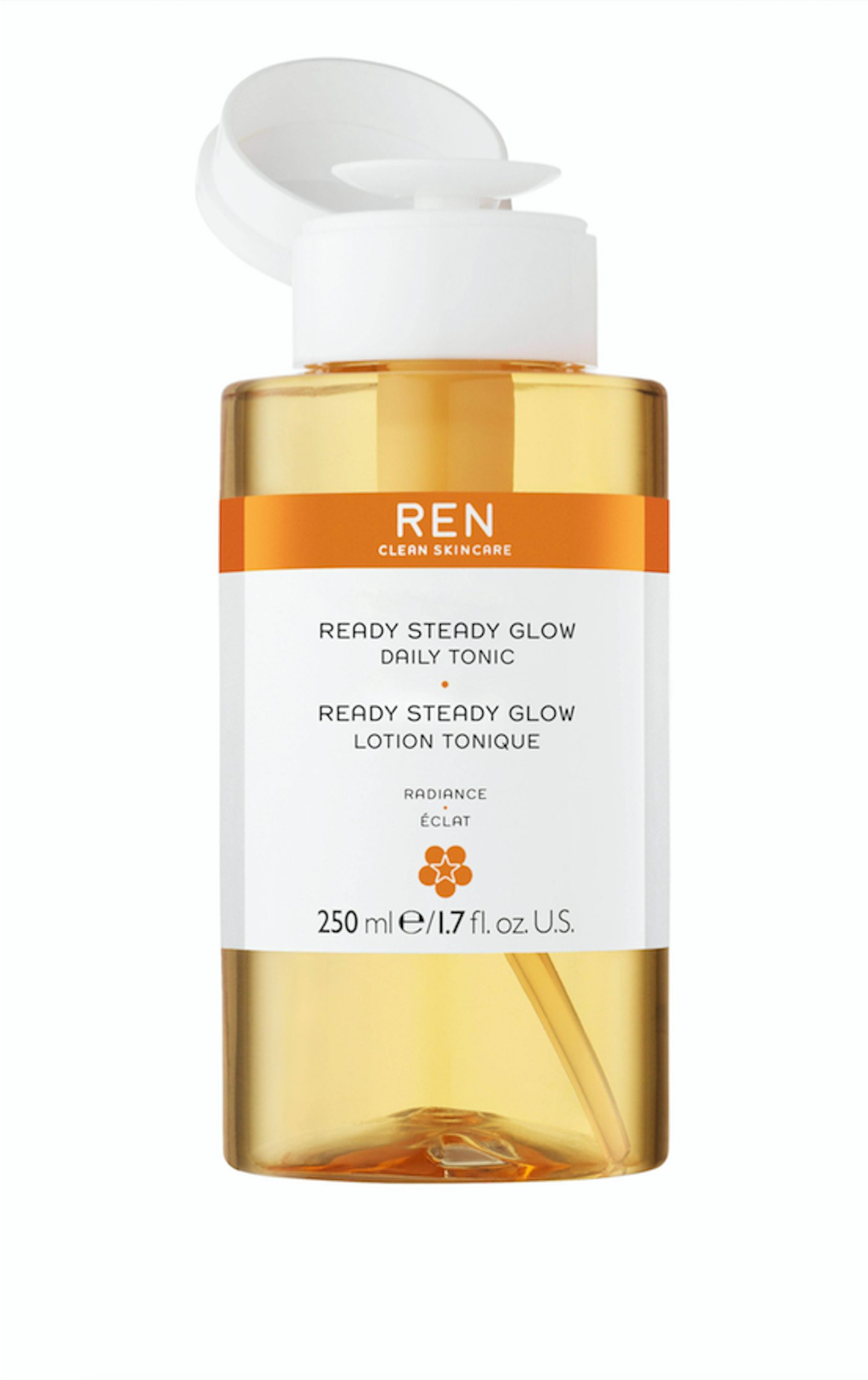 4 of 12
REN Ready Steady Glow Daily AHA Tonic, £27
REN's glow tonic has been specially formulated to be light enough for everyday use.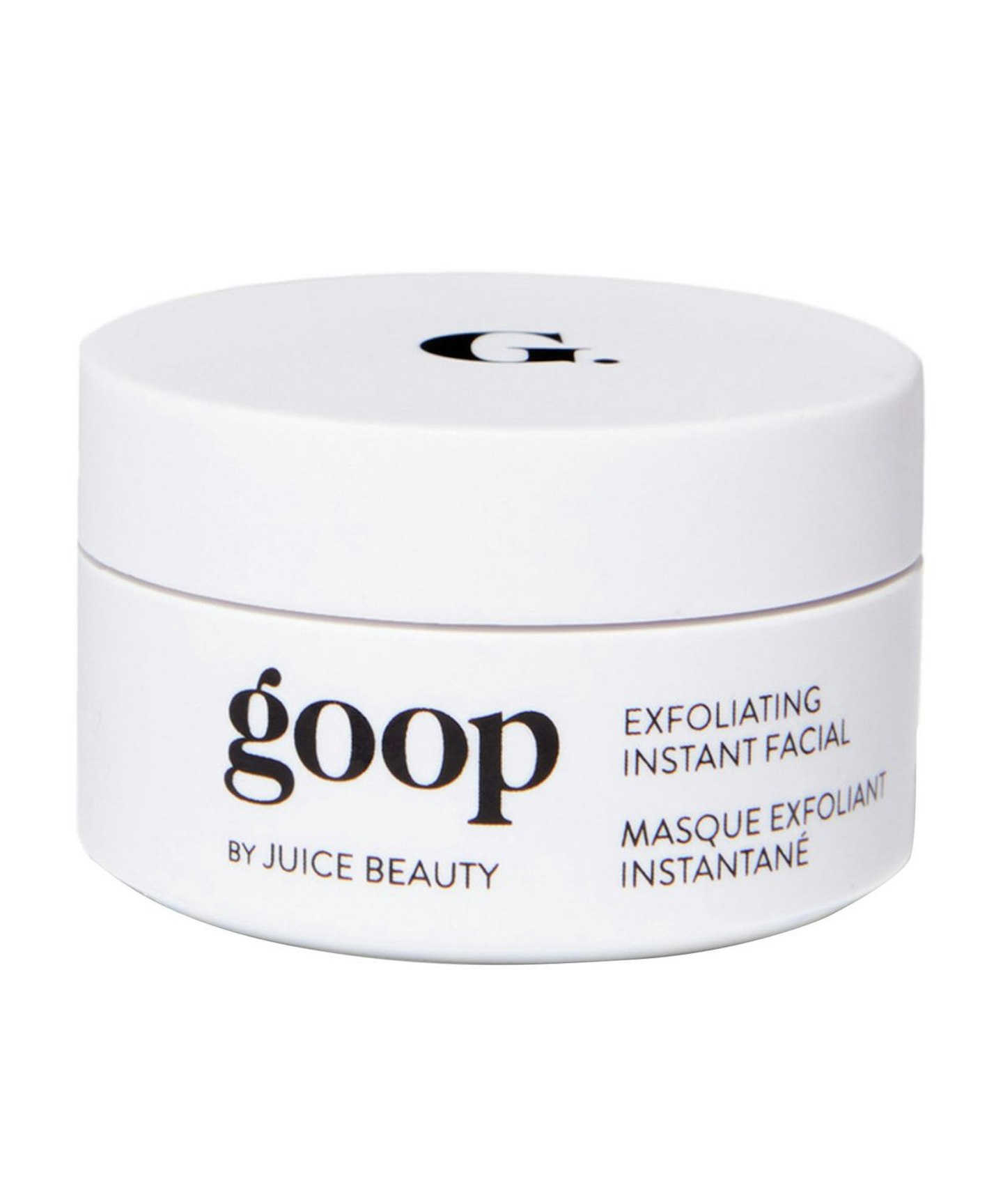 5 of 12
Goop Exfoliating Instant Facial, £38
So not technically a liquid, but fans of Gwynnie will love this natural combination of BHA's, AHA's and plant cellulose beads to be rid of dry skin. It's a best-seller for good reason!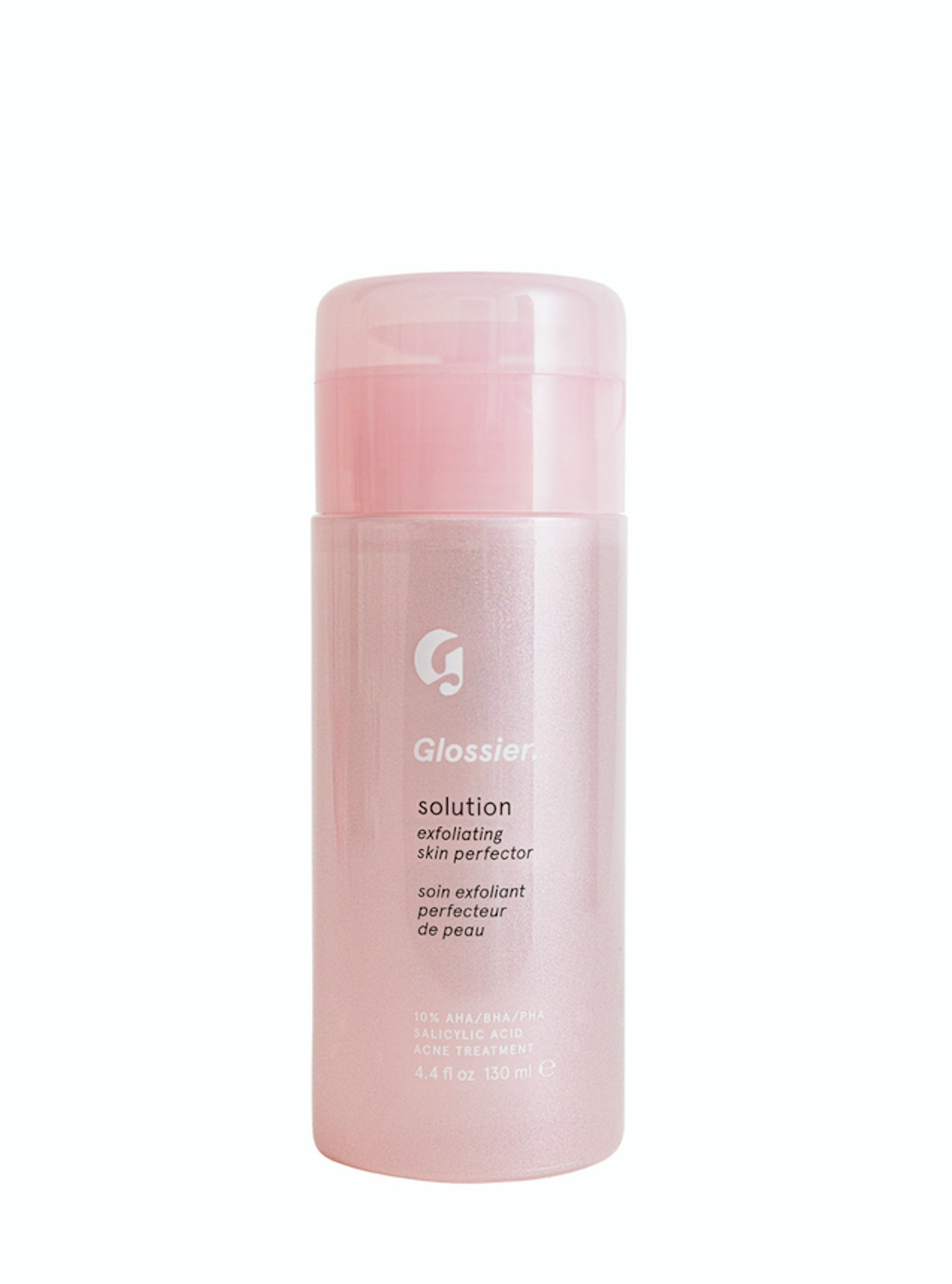 6 of 12
Glossier Solution, £19
Glossier's solution uses three acids for maximum results: AHAs, BHAs and PHAs (polyhydroxy acid, FYI). The before and after pictures speak for themselves...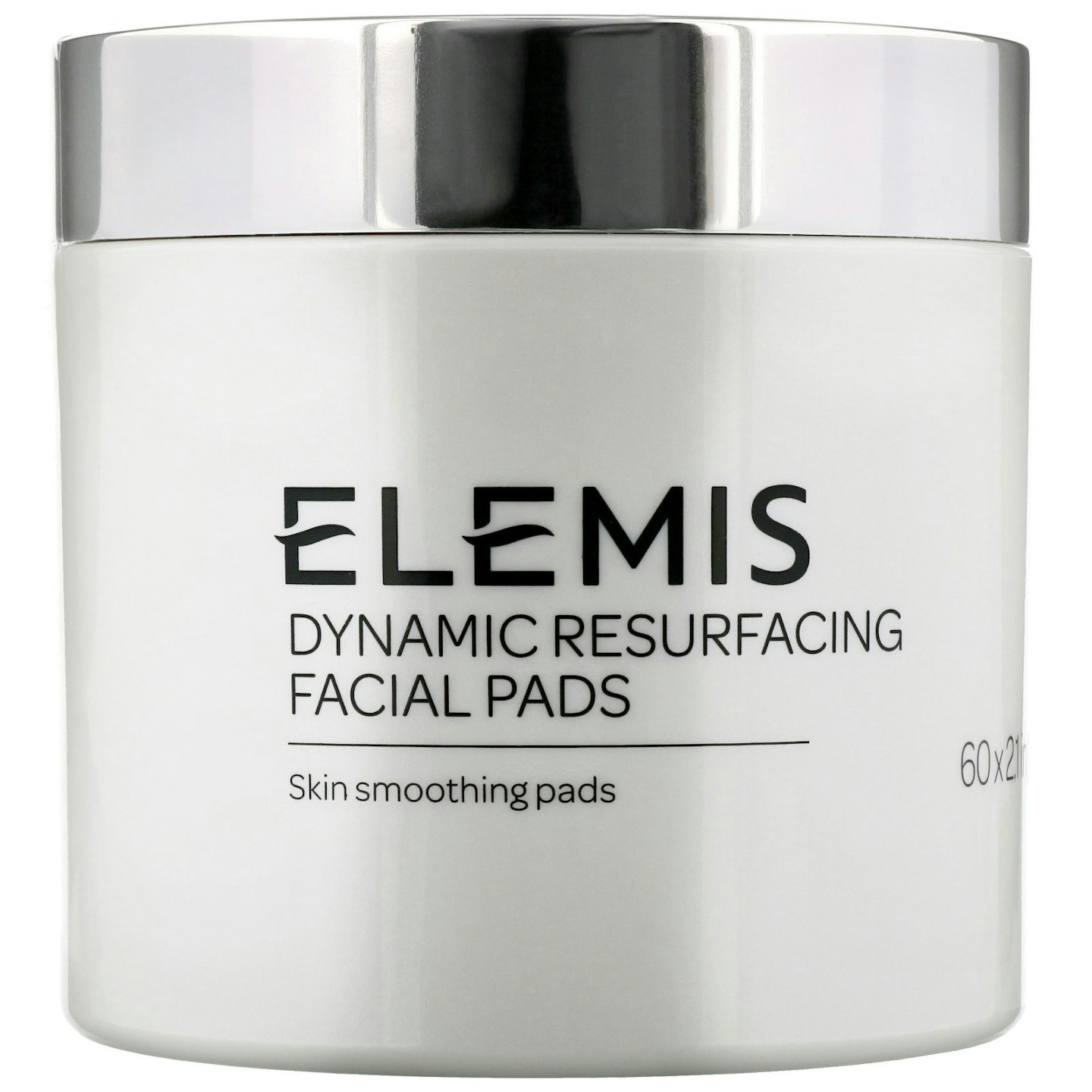 7 of 12
Elemis Dynamic Resurfacing Facial Pads, £40
Powered by Lactic acid, these easy to use pads gently exfoliate skin whilst hydrating at the same (as lactic acid acts as a humectant drawing in moisture).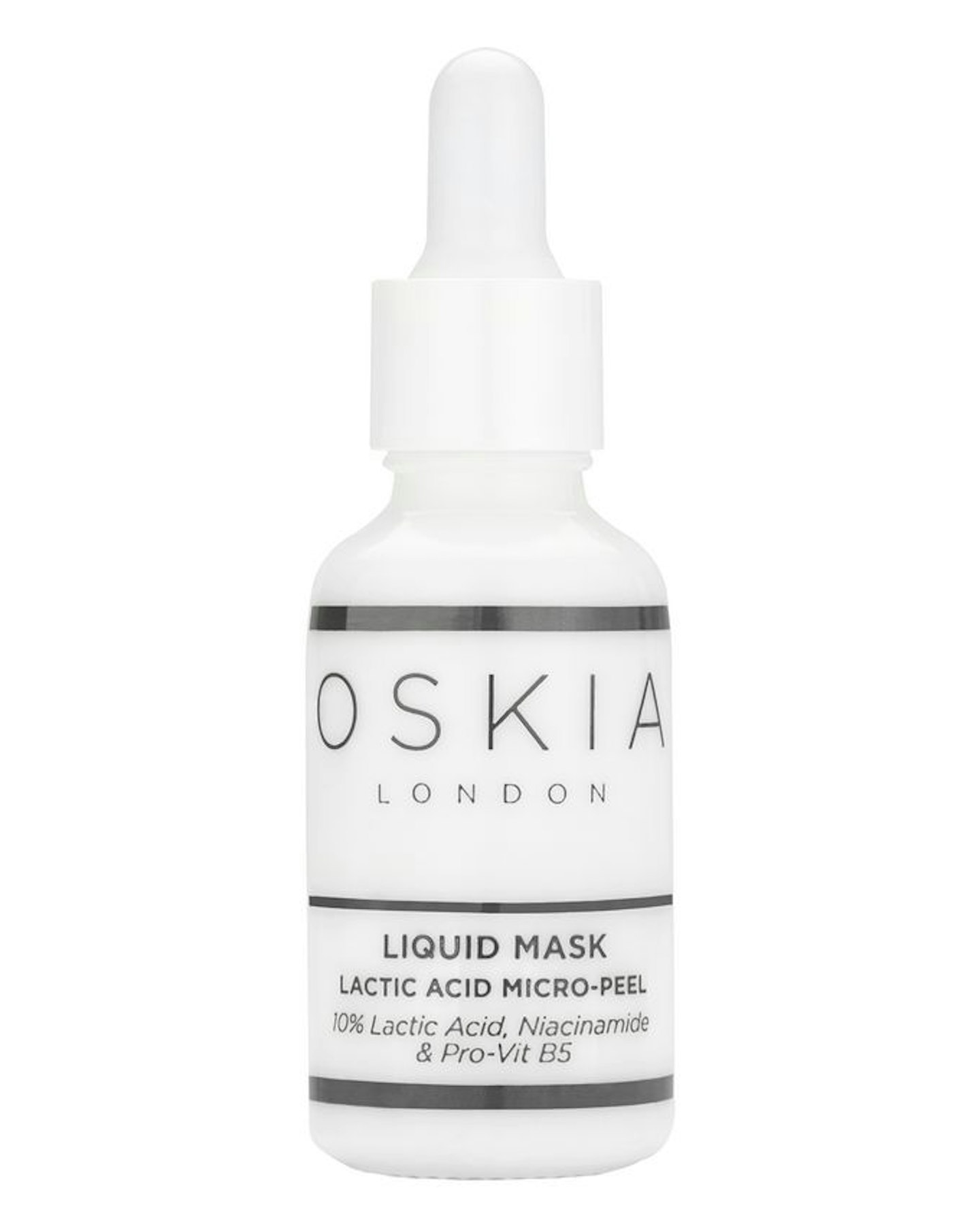 8 of 12
Oskia Liquid Mask Lactic Acid Micro-peel, £66
For an intense treatment try this overnight liquid mask formulated with 10% lactic acid, hyaluronic acid and niacinamide to smoothe, brighten and hydrate skin whilst you snooze.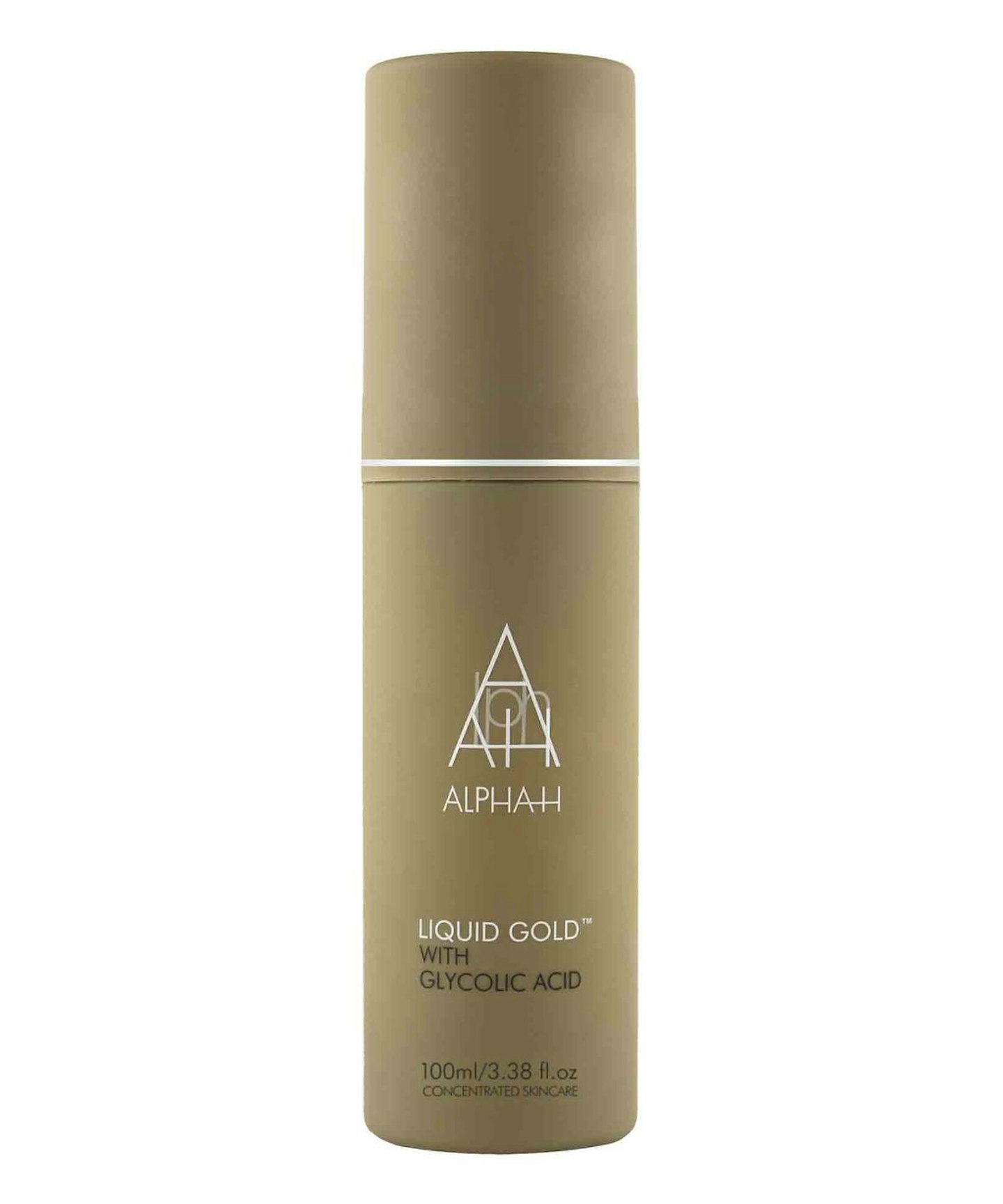 9 of 12
Alpha-H Liquid Gold, £33.50
Alpha H's cult favourite uses glycolic acid to slough away dead cells and encourage skin renewal.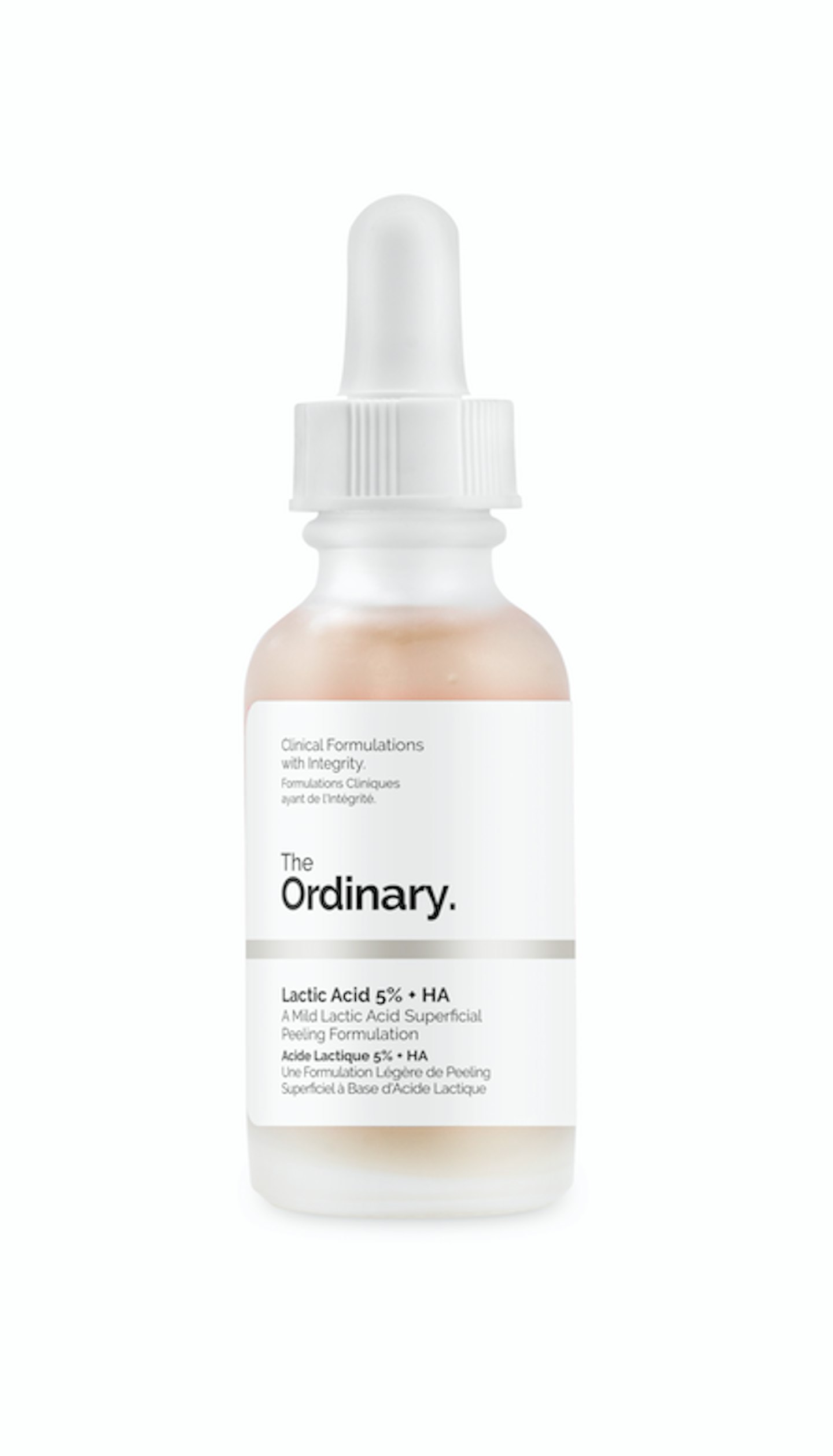 10 of 12
The Ordinary Lactic Acid 5% + HA 2%, £5.50
Introduce your skin to AHAs with a lower concentration of Lactic Acid, like The Ordinary's purse-friendly option.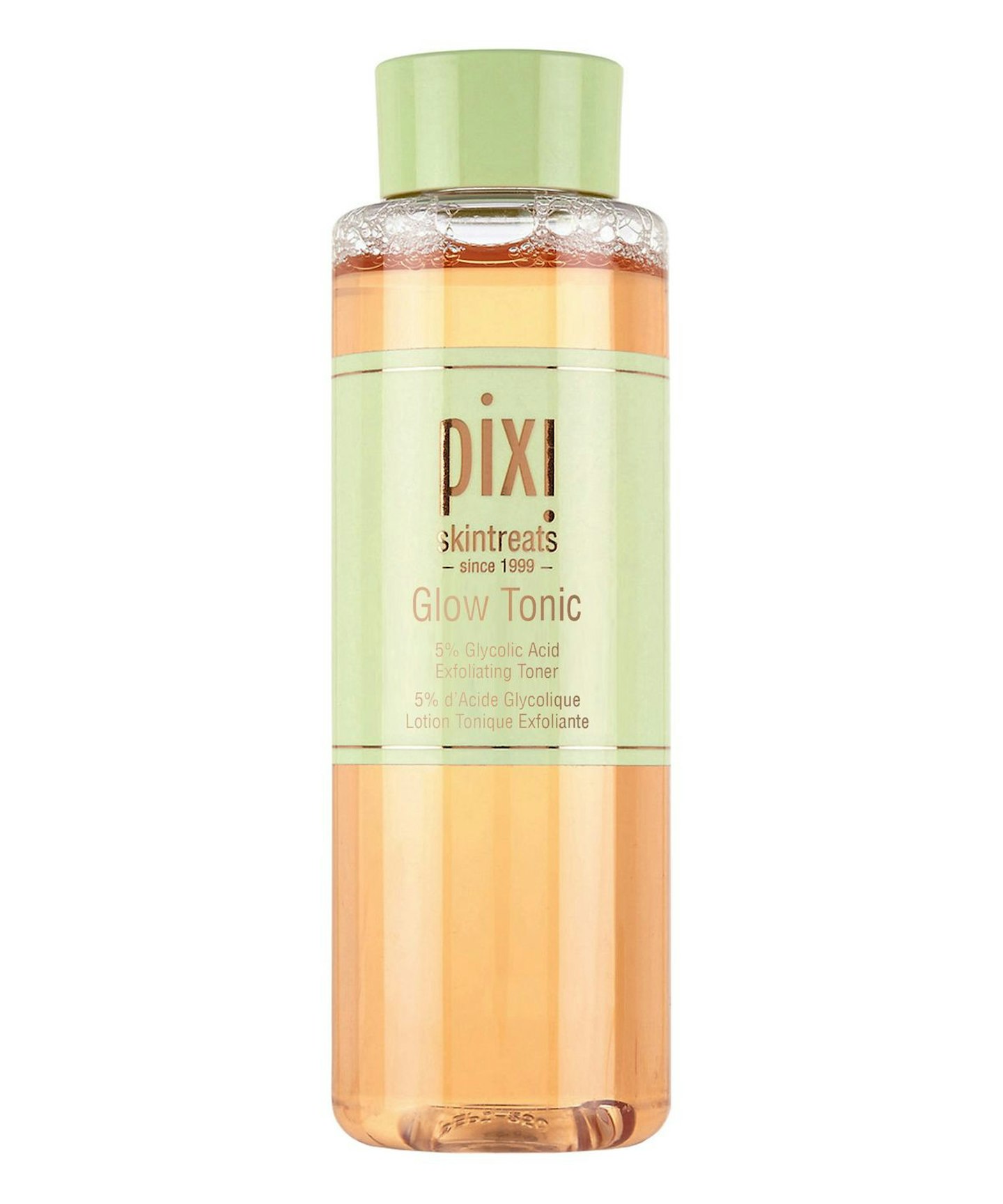 11 of 12
Pixi Glow Tonic, £18
One of the best-known and best-loved AHA exfoliants around, Pixi's Glow Tonic is mild enough for use on all skin types.
12 of 12
First Aid Beauty Facial Radiance Pads, £24
First Aid Beauty's easy-to-use exfoliating pads are soaked in glycolic and lactic acid.
3. Slugging
What exactly is slugging, I hear you ask? Not new, slugging is a K-Beauty trend which has been making headway for some time. 'Slugging means coating your skin in a thick layer of petroleum-based products before bed, which then acts as a means of preventing water loss from your skin,' explains Tammy. The results? Supposedly softer skin.
'Like most skincare, somethings will work better for some than others, and although slugging isn't necessarily dangerous, it still shouldn't be treated lightly. While layering up petroleum-based products can help with dry patches, using it on already oily skin will not only make your skin shinier, but it could also lead to redness and enlarged pores,' adds Tammy.
4. Dermaplaning
Made popular by Cleopatra, Marilyn Monroe, Elizabeth Taylor, and more recently, Huda Katan, dermaplaning involves a surgical-grade blade to remove dulling dead skin cells and peach fuzz for a smoother skin surface. 'It's completely up to the individual if they choose to try dermaplaning, and women should never feel pressured into doing so. If you do decide to give it a go, then I would advise against trying it at home, to avoid potentially damaging your skin.'
Best left in the hands of the experts and as Tammy suggests steer clear if you have rosacea or acne as dermaplaning can irritate the skin further and trigger flare ups.
READ MORE: Everything You Need To Know About Dermaplaning, The Face Shaving Treatment For Glowing Skin
5. DIY Microneedling
[Microneedling](http://Microneedling: Everything You Need To Know About Victoria Beckham's Go-To Skin Treatment) involves making very small punctures in the skin using a microneedler or dermaroller. These tiny punctures send the body into repair mode, prompting your skin to produce more collagen for a smoother, firmer complexion. While home devices are available and have made regular appearances on TikTok, do not buy from unreputable brands and be VERY careful if attempting at home.
Tilly Whitfield, a contestant for Australian Big Brother, shared her experience on Instagram posting a picture of her inflamed, red and angry skin as a result of an 'at-home beauty procedure'. The procedure in question? 'I literally shoved needles deep into my skin,' Whitfield explained in the caption, which sounds like microneedling. She warns her followers: 'please please don't try any "DIY" or "at home" procedures - I ended up in hospital with temporary loss of vision in my eye due to swelling and was very sick from the infection, not to mention my face was somewhat unrecognisable.'
READ MORE: Microneedling: Everything You Need To Know About Victoria Beckham's Go-To Skin Treatment
READ MORE: 2021's Viral TikTok Beauty Trends, Tried and Tested By Team Grazia