I've struggled with my skin for as long as I can remember. It seems there's always something to contend with, whether it's enlarged pores, hormonal acne, body blemishes, (or the tell-tale scars they leave behind). Unsurprisingly, my relationship with my complexion continues to be tricky one - although it is improving. My job has helped. As a beauty editor, I'm lucky enough to be privy to some of the best products going – meaning I can test, swatch, blot and blend until my heart's content. I've found the most effective £14 treatment for scars, as well as the £46 spray that cured my back acne. If you're someone who also deals with temperamental skin, be rest assured that the products I recommend have truly worked and I'm hopeful that they have the potential to work for you too. My latest discovery? A newly launched blemish-buster– a product that managed to shrink the appearance of my pores in just two weeks.
Firstly, some context. I'm not exactly blessed with the daintiest of noses - to put it mildly. My nose takes up considerable face space, so it's probably unsurprising that the pores there are sizeable, too. Blackheads, excess oil, spots…you name it, my enlarged pores have dealt with it. Over the years I've tried many a product in a frantic bid to minimise the look of my nose pores. I had slight success with the viral Paula's Choice Skin Perfecting 2% BHA Liquid Exfoliant, £35 – the toner did help keep blackheads at bay, but it did little to minimise the appearance of the pores themselves. Enter Bioderma Sébium Serum for Adult Acne, £27. House in a luminous green, medicinal looking bottle, first impressions suggest it could be potent stuff. Described as 'a multi-purpose treatment that soothes the appearance of blemishes,' I was eager to give it a whirl – anything that would keep my acne-prone complexion from misbehaving. I applied a small droplet to my freshly cleansed skin each night for two weeks, concentrating on my t-zone. It was at the end of the second week that I noticed my pores. They were decidedly cleaner, clearer, and, most importantly, appeared much less noticeable. To say I was overjoyed? An understatement.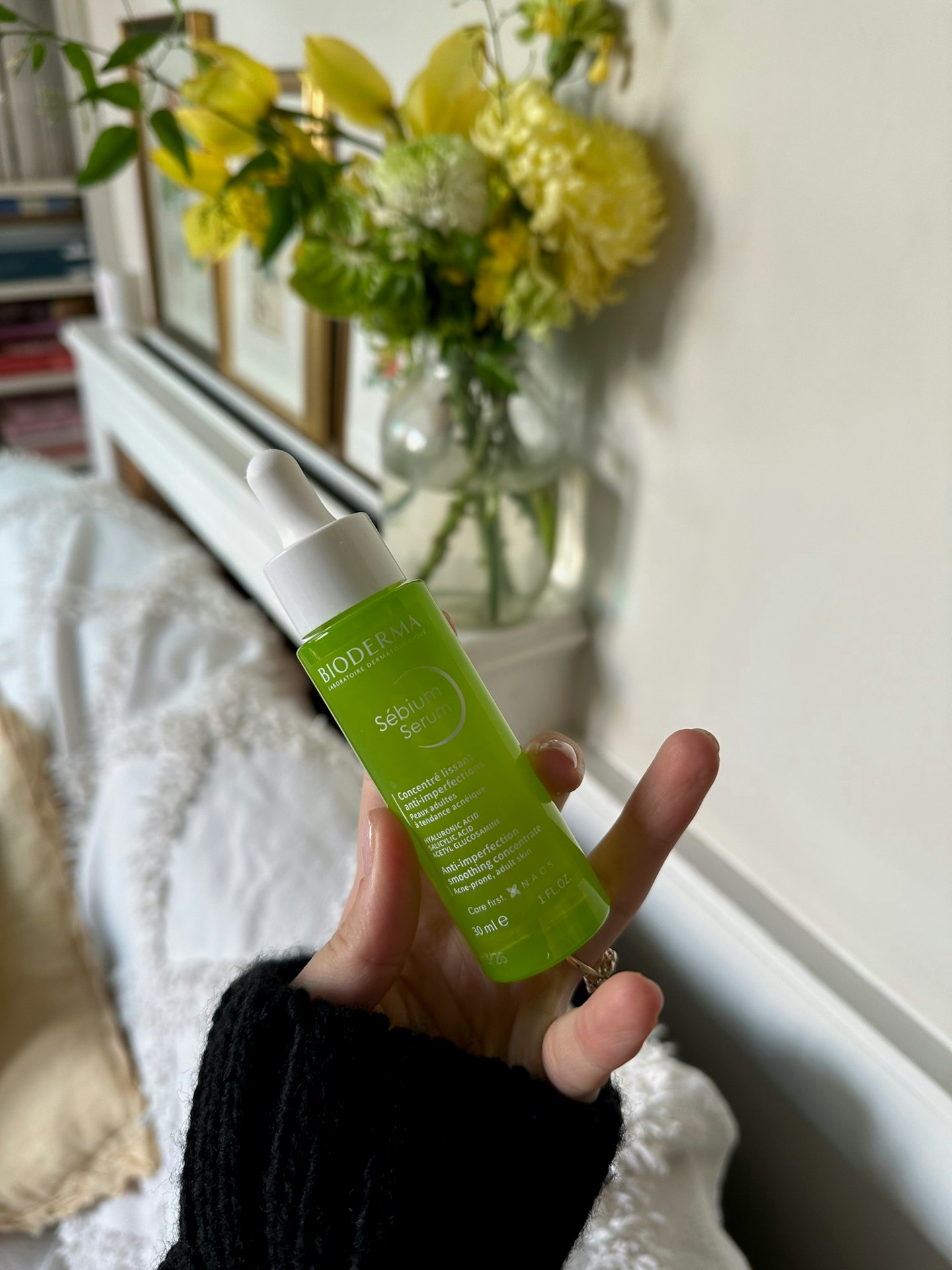 It makes sense, of course – it's a serum made with a hefty dose of salicylic acid, an ingredient well known for its ability to to decongest the pores and slough away dead skin cells. And sensitive skin types can rejoice too, as it also contains hyaluronic acid to soothe, calm and aid balance. Bonus points for the fact it may have also diminished the look of my fine-lines - my overall complexion appeared more even with a smoother, softer texture. All in a mere two weeks. I'm impressed.
Shop: The Ultimate Pore Minimising Serum
Best for minimising pores
Description
This salicylic acid-enriched serum visibly minimised the appearance of my pores. Stock up, as I
How We Tested It
Rachael says: 'I tested the Bioderma Sébium Serum over the course of several months, but managed to see results within the first two weeks - I should note that it's quite rare for me to see genuine results so quickly despite being consistent in my application. I immediately knew this one had the potential to become a staple in my bathroom cabinet. The nature of my job means I have a lot of products at my disposal, so it can be tempting to swap others into my daily routine. I was totally strict throughout the testing process however, and only used the Bioderma serum.'
Overall rating
The Bioderma Sébium Serum truly minimised the look of my pores - and it did so quickly. I'd rate this 5 out of 5.
Rachael Martin is Grazia's Junior Beauty Editor where she covers all things beauty, health and wellness.