Love a classic smoky eye but find it an absolute pain to achieve? You're not alone. No matter how many times we're toldhow to perfect a smoky eyesome of us just can't lock down the ultimate technique. That pro effect is elusive. Until now that is. Because thanks to the wonder of TikTok a new eyeshadow hack has surfaced and it looks set to make applying the perfect smoky as easy as painting by numbers. Scroll on down to see how it's done:
The viral tutorial involves brushing on slightly angled lines of eyeshadow shades lengthways down your eyelid (starting from the darkest shade on the outer corner of your eye, to the lighter colours on the inside of your eye) before blending it all together with a single brush.
The whole method is really quite mesmerising to watch and seems to simplify a DIY smoky eye like nothing else. Our top takeaway? Make sure your brushes are ultra clean and take your time when blending.
Finish off with a slick of liner, a layer of mascara et voilà - smoky eyeshadow complete!
Try TikTok's Viral Eyeshadow Hack With Our Edit of The Best Eyeshadow Palettes
Grazia's Best Eyeshadow Palettes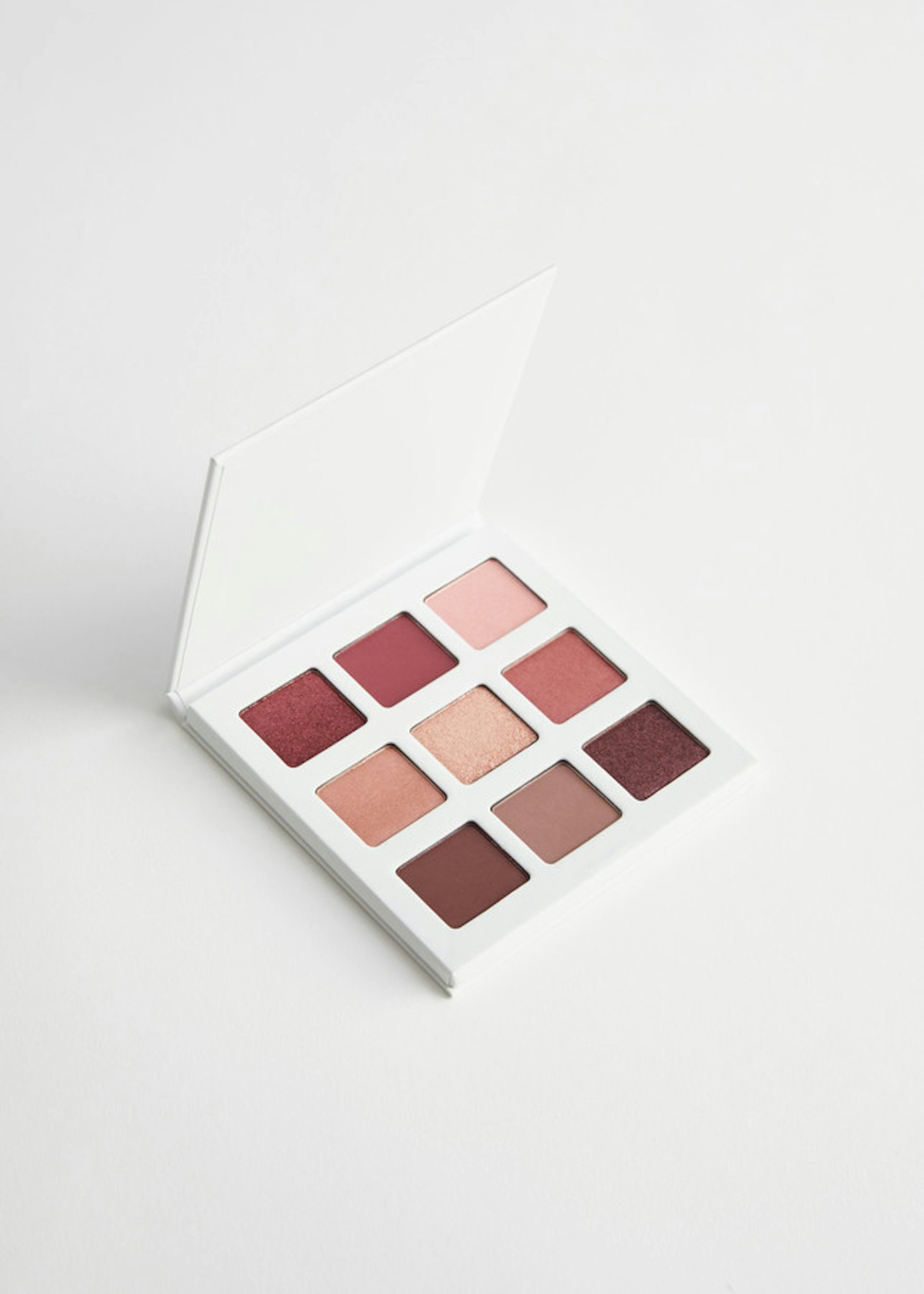 1 of 12
& Other Stories Magnificent Nine Large Eyeshadow Palette
Was: £27Now: £12Summary: Smooth textures, rich pigments and berry tones make for the perfect winter palette. Mix and blend to your hearts content for a beautiful colourful look. Product detail: Nine eyeshadow shades - including three matte, three shimmering, and three glitter-infused colours.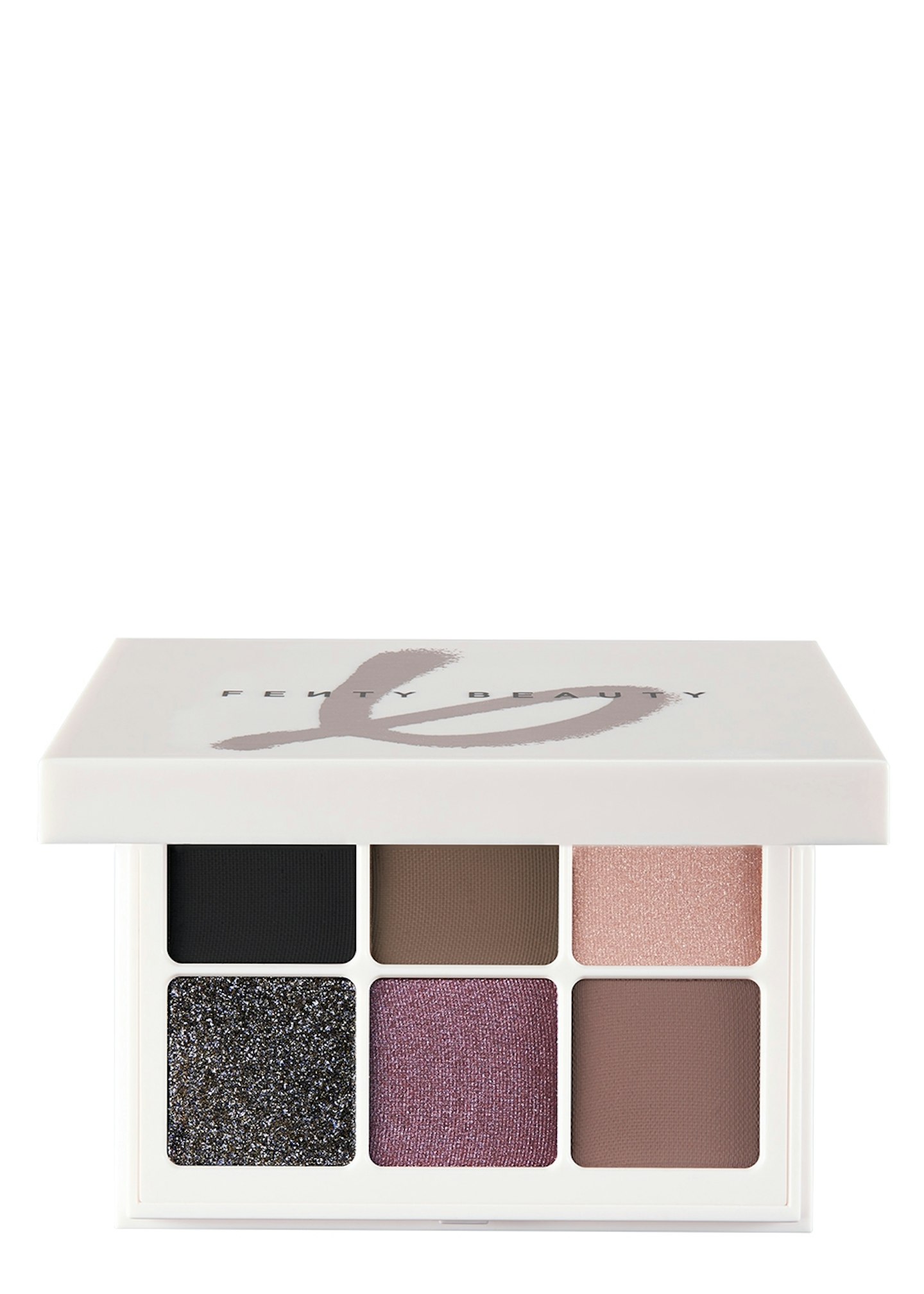 2 of 12
Fenty Beauty Snap Shadows Eye Shadow Palette
Was: £21Now: £16.80Summary: 6-pan palette with unique colours to be mixed and matched for every type of eye look, from smoky to neutral to pastel. Can even be mixed with another 6-pan palette for limitless looks.Product detail: Global Makeup Artist for Fenty Beauty, Hector Espinal, recommends using two to three shadows to create the perfect smoky eye. First up, enhance the crease with a warm brown before running a black liner along the lash line. Next, apply the shimmer shadow to the centre of the eyelid and voila - you've got a sultry, smoky eye.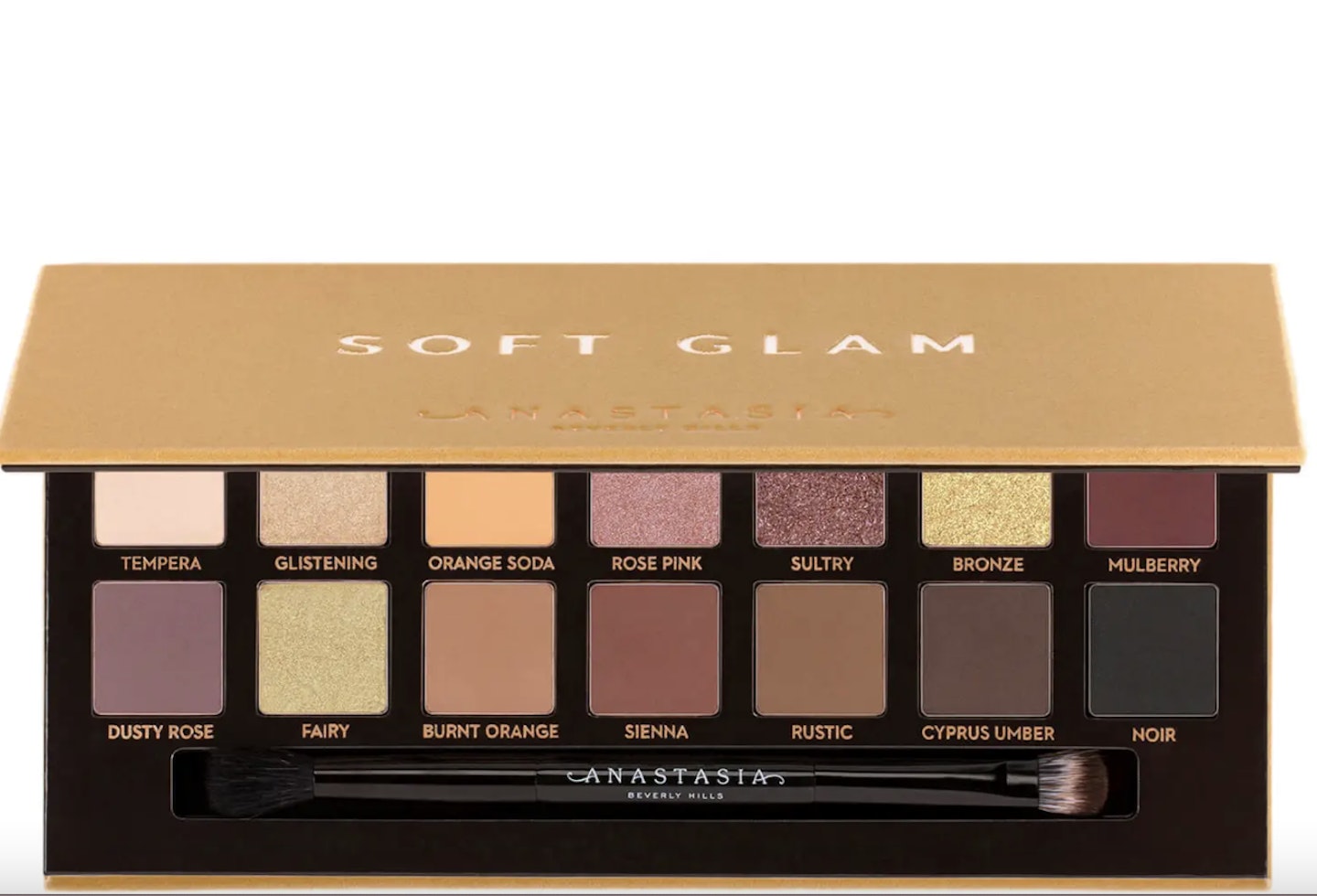 3 of 12
Anastasia Beverly Hills Soft Glam Eyeshadow Palette
Was: £46Now: £36.80Summary: The high-pigmented formulas make up the universally flattering neutrals. Transforming your look for desk to date, from day to night. Product detail: This palette comes with a mirror in the palette and also includes a brush. It has 14 different shades of brown and nude tones work well to create the ultimate soft glam look. The shade 'Smudge Noir' is perfect for using on the lash line to give a smokey look. The metallic and shimmer shades work best when applied with a damp brush.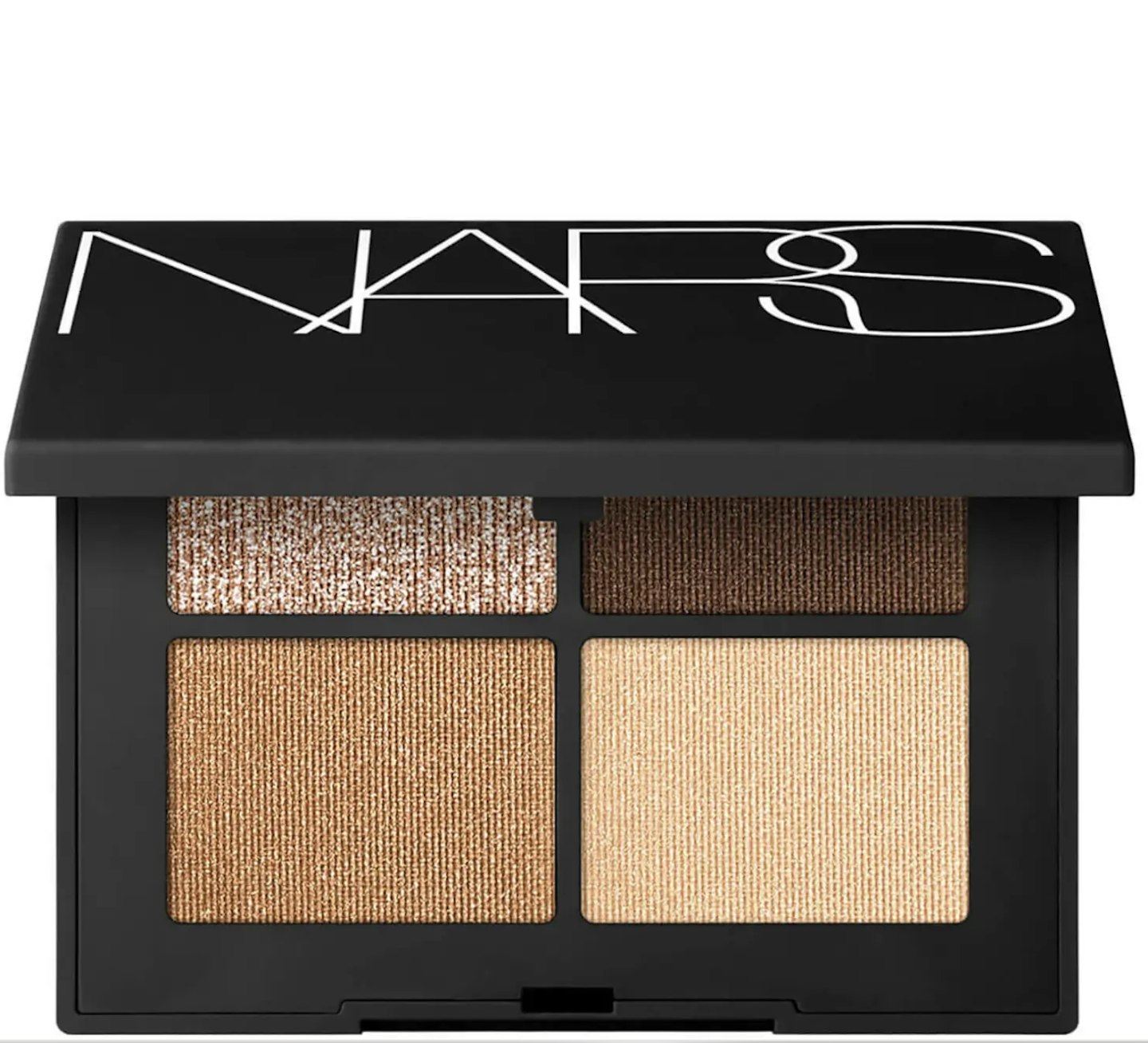 4 of 12
NARS Eyeshadow Quad, Mojave
Was: £40Now: £32Summary: NARS make some of the most buttery and blendable eyeshadows to know, and this quad houses every colour you need to create a warm smokey eye. Product detail: Inspired by the Mojave desert, there are earthy shades here in 3 different textures: a rich matte brown, shimmering rose and golden brown, as well as a truly unique pearlescent cream hue.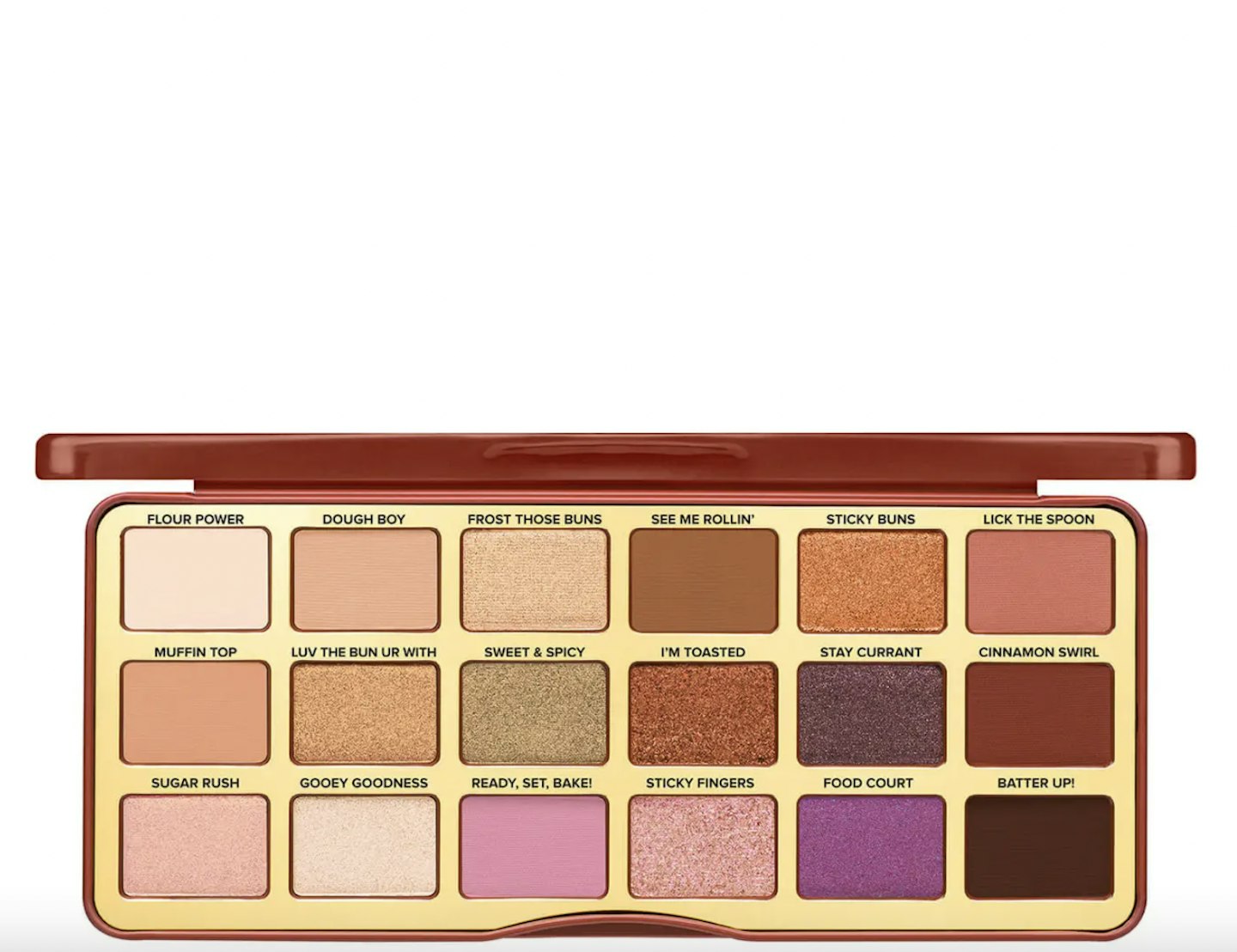 5 of 12
Too Faced Cinnamon Swirl Palette
Was: £40Now: £28Summary: Too Faced sure do know their way around an eyeshadow palette. These warm shades actually smell like their namesake, too: open the palette and you'll smell the sweet, sweet cinnamon.Product detail: You'll find a whopping 18 shades here, ranging from creamy mattes to the most dazzling shimmers. It's never been easier to take your look from day to night, either: one swipe of the shade 'I'm Toasted' over the eyelid is a steadfast way to take your look to new heights.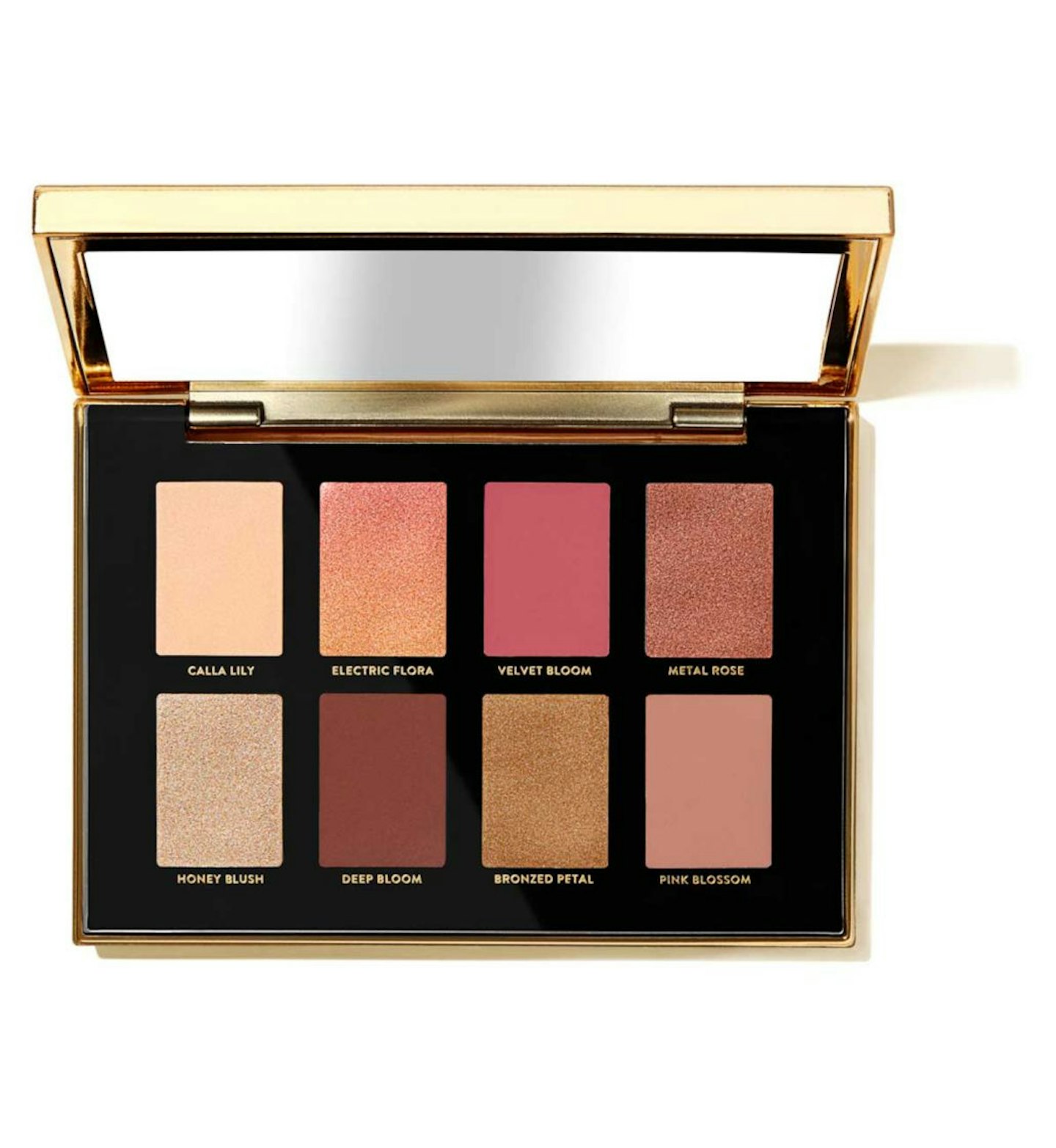 6 of 12
Bobbi Brown Luxe Metal Rose Palette
Was: £48Now: £32Summary: These shades from Bobbi Brown feel more like a cream than a powder. They're beautifully pigmented, depositing intense colour in one swipe. Product detail: There is a rainbow of 8 warm pink shades in this luxe palette. Electric Flora is a shade not to be overlooked: a peach-pink hue, that shifts beautiful glitter when under direct sunlight.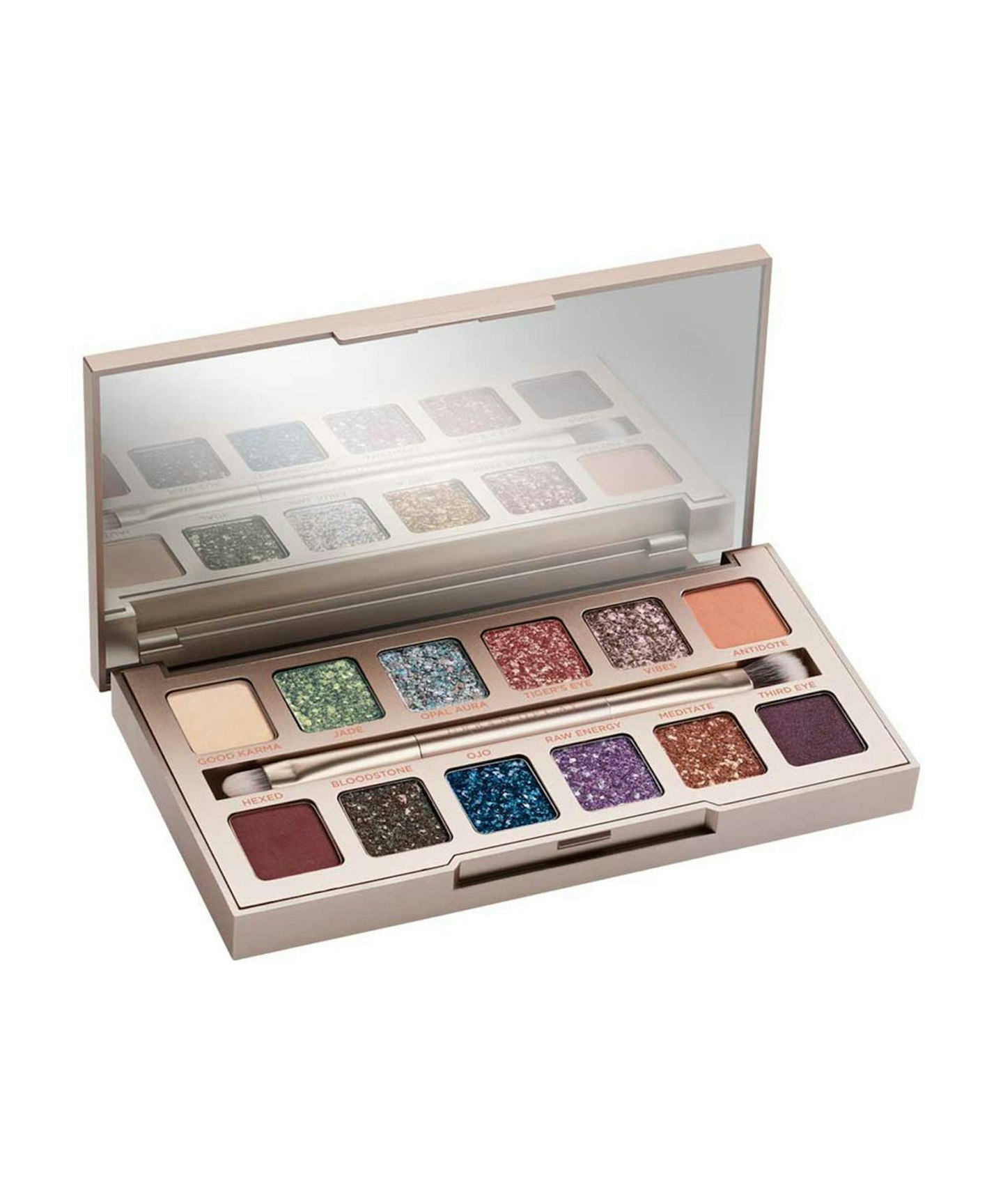 7 of 12
Urban Decay Stoned Vibes Eyeshadow Palette, £32.50
Summary: Update your smoky eye for winter with Urban Decay's Stoned Vibes palette housing 12 crystalline shadows. Spanning from amethyst to topaz – you can create a swarm of different dazzling looks. Product detail: This palette has eight creamy prismatic shimmers with four grounded matte colours. Start the look with the mattes to colour and shape the eye, and follow with the shimmers which work best being applied with your fingertips.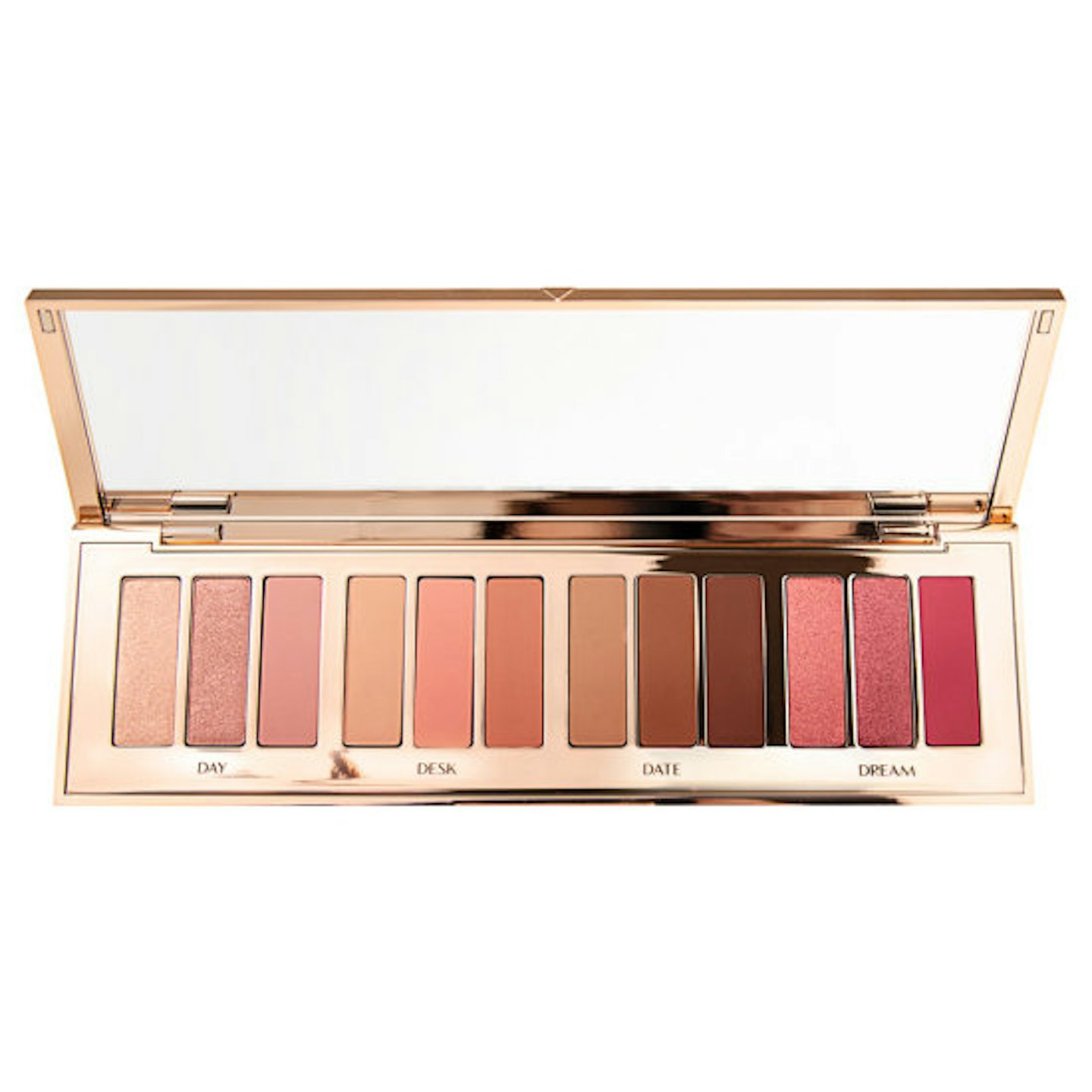 8 of 12
Charlotte Tilbury Instant Eye Palette, £60
Summary: If there's a woman who knows her way around an eyeshadow palette, it's Charlotte Tilbury. This Instant Eye Palette is the ultimate day-to-night beauty tool, offering you four different eye looks, all clearly labelled to make it easier to use. You'll wonder how you ever did your make-up without it. Product detail: This palette contains 12 eyeshadow colours, split into four different looks. The colours are various champagne, caramel and pink tones - from soft to matte to metallic finishes - a look for every occasion.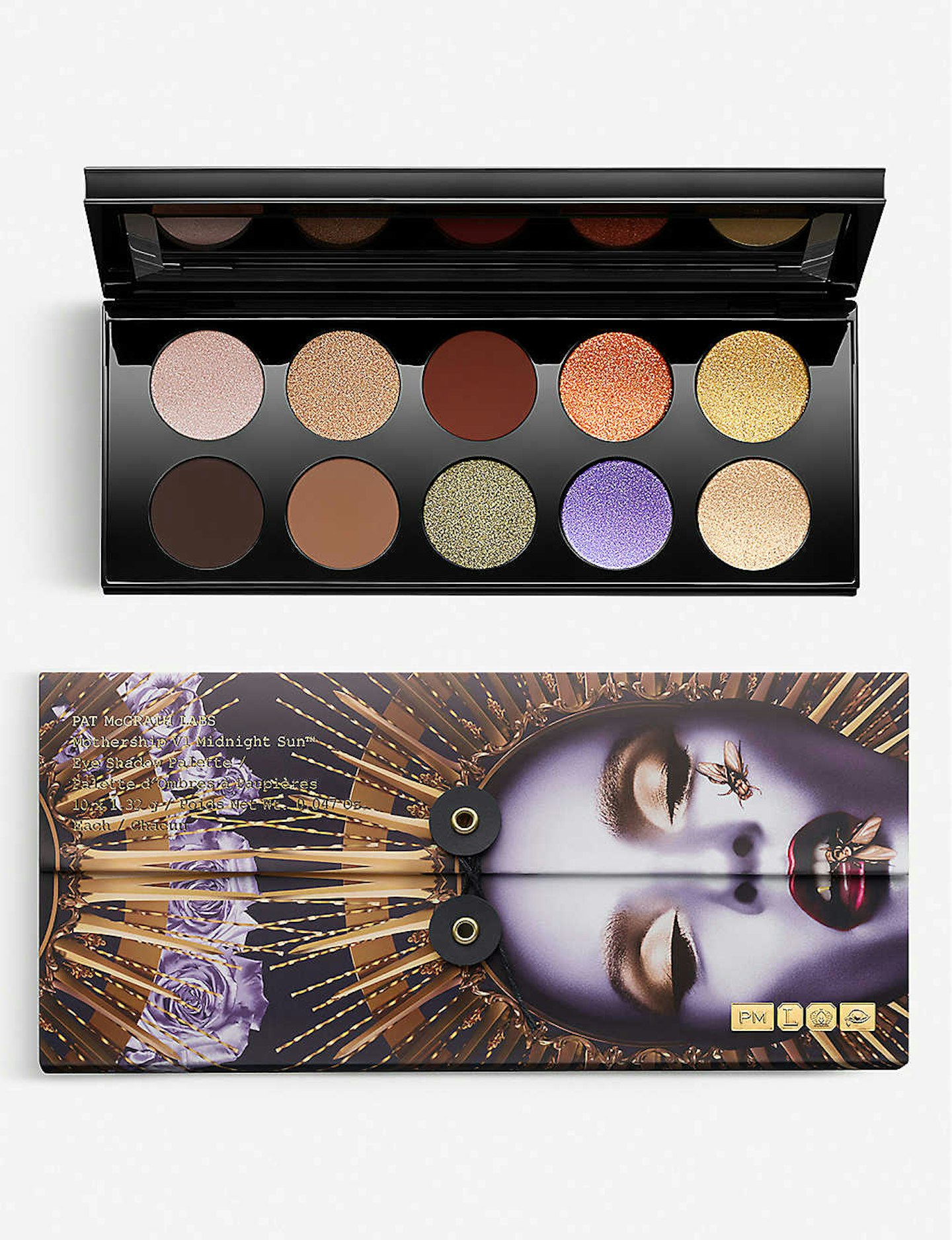 9 of 12
Pat McGrath Labs Mothership VI Eyeshadow Palette Midnight Sun, £115
Summary: If you're looking for rich pigments and bold colours, all housed in a beautiful palette then this is for you. Pat McGrath has created the Mothership palette. Product detail: 10 shades of coppers, bold bronzes, crimsons, glittering golds and violets, which can all be mixed and blended together to create a truly spectacular make-up look.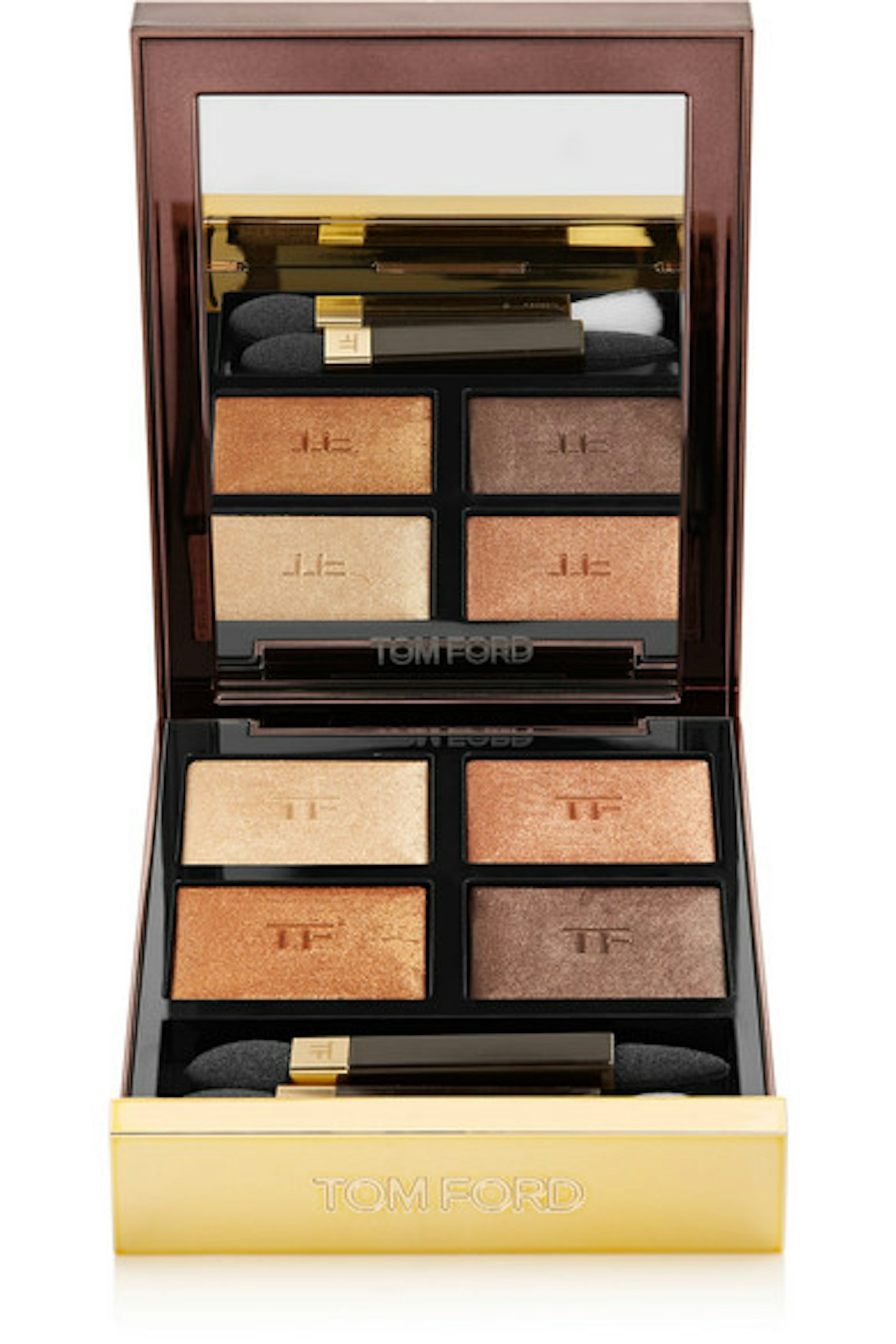 10 of 12
Tom Ford Beauty Eye Color Quad, £68
Summary: If you want to feel more bougie than ever before, treat yourself to one of Tom Ford's eyeshadow palettes. There are a number of different quads to choose from and it even comes with its own travel pouch. Product detail: The quad palettes come in natural shades to more glam shades. The colours in each individual palette compliment each other to complete an eye look, quickly and easily.
11 of 12
Huda Beauty New Nude Palette, £56
Summary: With cool and warm tones, this palette houses the perfect nude for everyone. 'I wanted to reinvent the traditional nude palette with unexpected shades and textures because today everyone has their own interpretation of nude', says Huda. We're obsessed with Barely There for day and Lace for night.Product detail: This palette is so versatile allowing you to create so many various eye looks, with them all working beautifully on their own or layered with other shades. There are 18 shades - consisting of 11 mattes, four reflective, two glitter, and one pressed pearl.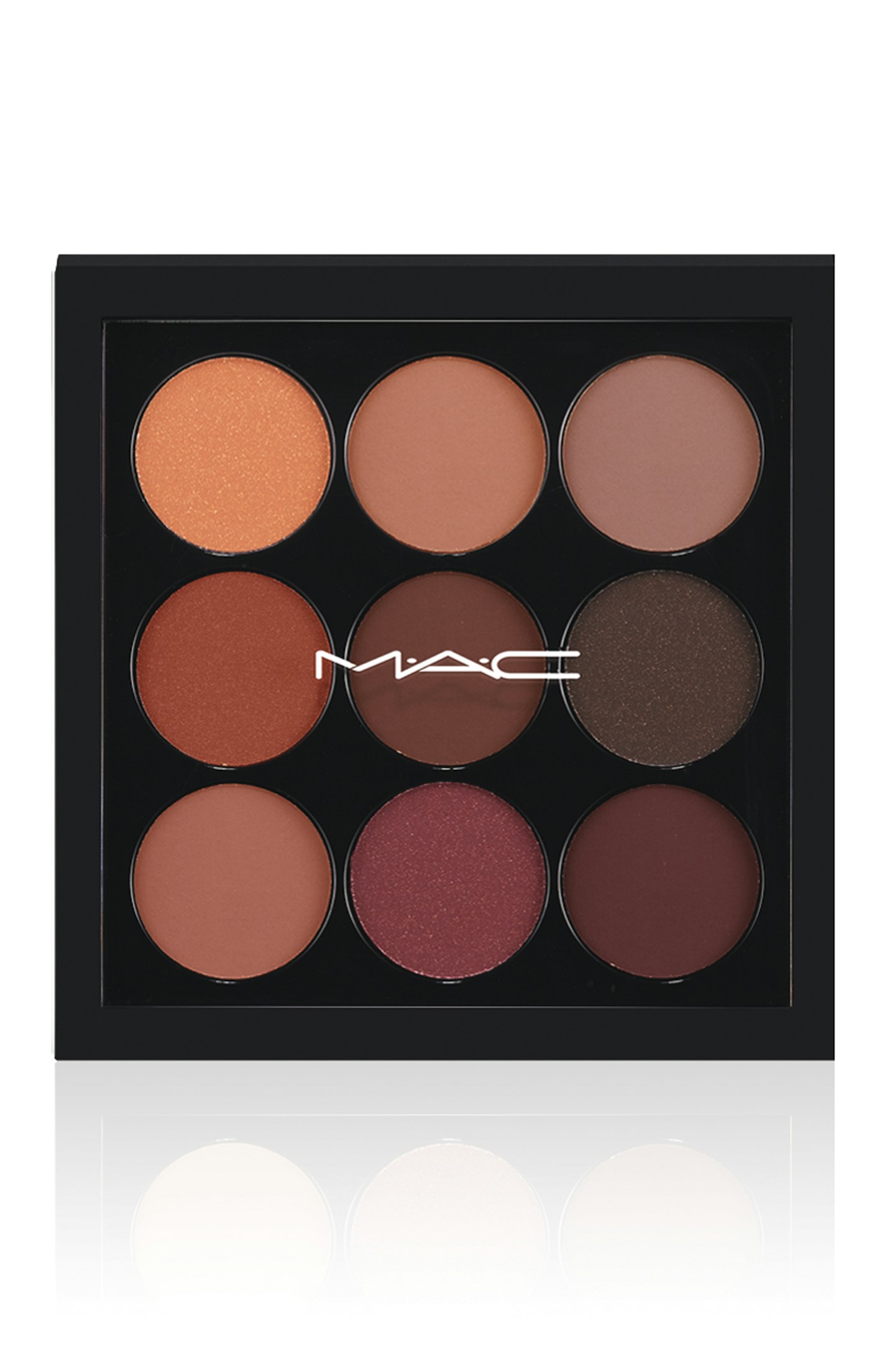 12 of 12
Mac Eyeshadow x 9: Burgundy Times Nine, £26
Summary: Honey Lust, Embark and Star Violet look as good as they sound and can be blended together for the ultimate smoky plum lid.Product detail: Nine-pan palette full of soft burgundy tones, ideal for both day and night looks. Includes various textures from matte through to velvet.
UP NEXT: Copy Hailey Bieber's Iridescent Eyeliner Look For Just £11.95