When Fenty Beauty launched back in 2017, the entire beauty world (and Rihanna's squillions of Instagram followers) jumped for joy. Not only did Rhi create a collection of expertly formulated products at a rather reasonable price, she addressed the issue of the lack of inclusivity in the beauty industry, bringing women of colour to the forefront. Her mission was clear: to create a collection where women everywhere felt included.
Involved in the entire production process from start to finish, Rihanna made sure the formulas worked for all skin types, including 'traditionally hard-to-match' skin tones. The Pro Filtr Longwear Foundation's (the first foundation of the collection) boundary-breaking range of 50 shades has set the mark for the cosmetics industry. Other brands have followed suit, expanding their base make-up offering to be more inclusive (widely dubbed as 'The Fenty Effect').
After expanding into Boots in 2019, allowing us to shop A-list beauty on our high street, the line has reached stratospheric new heights. It was the brands foray into skincare that really got everyone talking in November 2021, though. And after conquering the cosmetics andfragrance industry, it made total sense that Rihanna's next move would be glow giving skincare. Enter, Fenty Skin.
"Good make up starts with good skin, and Rihanna is a stickler for making sure there is no build up" says Priscilla Ono, Global Make Up Artist at Fenty Beauty. "Facials are a key part of Rihanna's routine before events, so she wanted to come up with something for before photoshoots and events for that luxurious spa feeling. Rih has sensitive skin so needed to be gentle and not irritating - and so we have the Pre-Show Glow. This treatment can be used twice a week, for all skin types".
And the most used product in Rih's make up bag? Highlighter of course, more precisely, the Liquid Killawatt Fluid Freestyle Highlighter. "The Killawatt powder comes in niche colours, but the liquids are true to skin tones" advises Priscilla. Apply with fingers, and layer with the powder version for extra definition. It's all pearl, no glitter or sparkle, so can be used as a lip shade or a topper". Her top tip? "Mix a little with Eaze Drop Skin Tint, £27, to make a tinted moisturiser, it dries down to almost powder."
The latest launch? Fenty Icon Lipsticks. A collection of densely pigmented, long wearing lipsticks in Rhi's signature reds and neutrals, they're formulated with skin-kind ingredients for all day hydration. They're also the brands first refillable cases too, nodding towards a sustainable future.
A lot to love. Here's all the products that team Grazia love from the range, so you can shop inspired next time you step foot into Boots. Thank you, Rhi Rhi.
SHOP: Grazia's Favourite Fenty Beauty Products
SHOP: The Best Fenty Beauty Products 2022
1 of 9
Fenty Icon Semi-Matte Refillable Lipstick, £18
"Struggling to find a universal red that works with darker skin tones? Icon covers every shade from warm terracottas to cool toned, blue reds, in a highly pigmented, semi matte finish. I am evangelical about recommending them. I love shade Grill Master for an everyday red, and the precise bullet means no need for a lip liner to get neat colour." Remy Farrell, Fashion and Beauty Assistant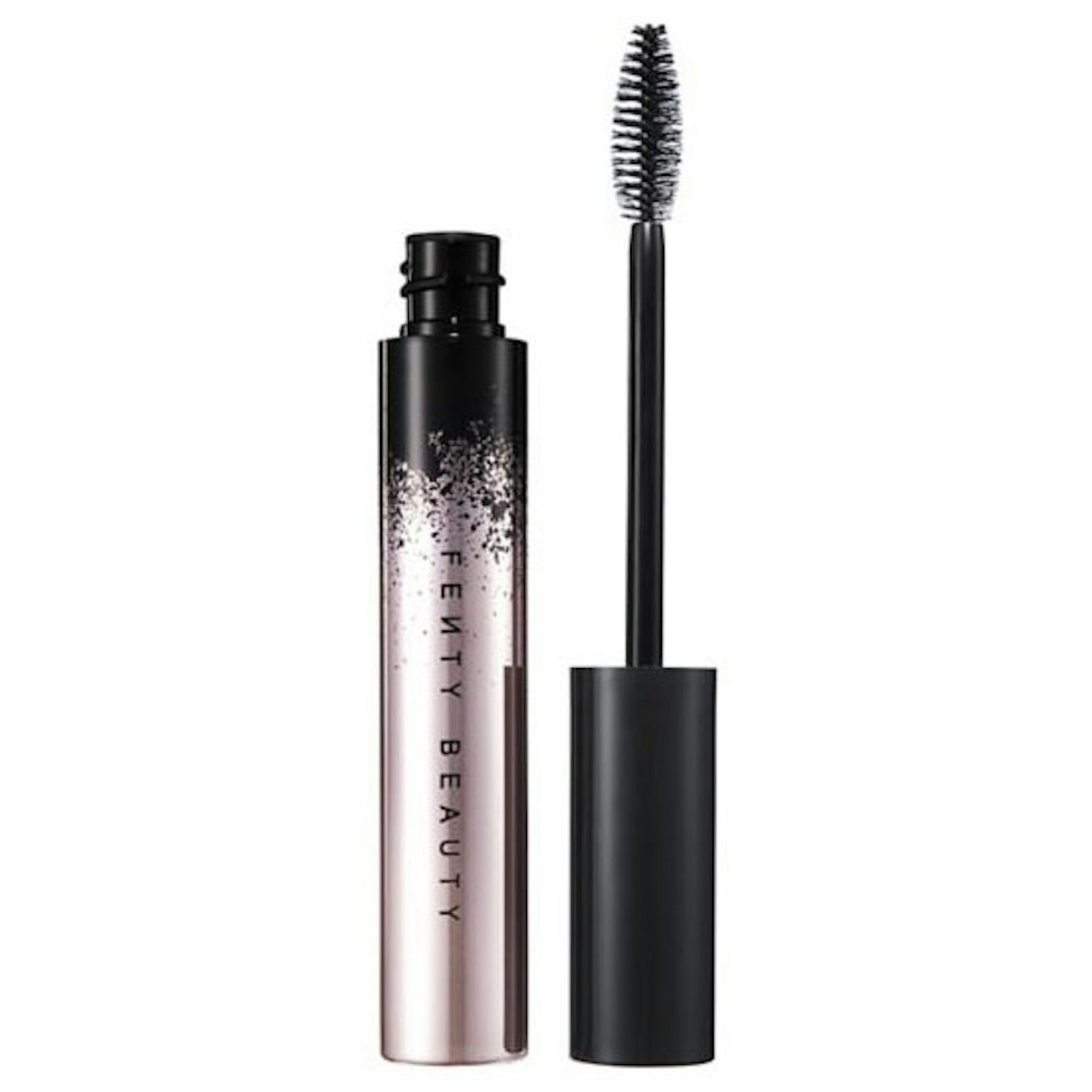 2 of 9
Fenty Beauty Full Frontal Volume, Lift & Curl Mascara, £21
'I'm a mascara junkie (it's in the job description), so I like to think I know a thing or two about the best wands out there. This impresses me. Its unusual, 'flattened teardrop' shape put me off at first, but I quickly got the knack of pressing the flat side up against lashes, before pulling upwards (rather than rolling) and using the other, comb-like side to separate and fan individual lashes out (this side works wonders for bottom lashes, too).' Beauty Director, Joely Walker.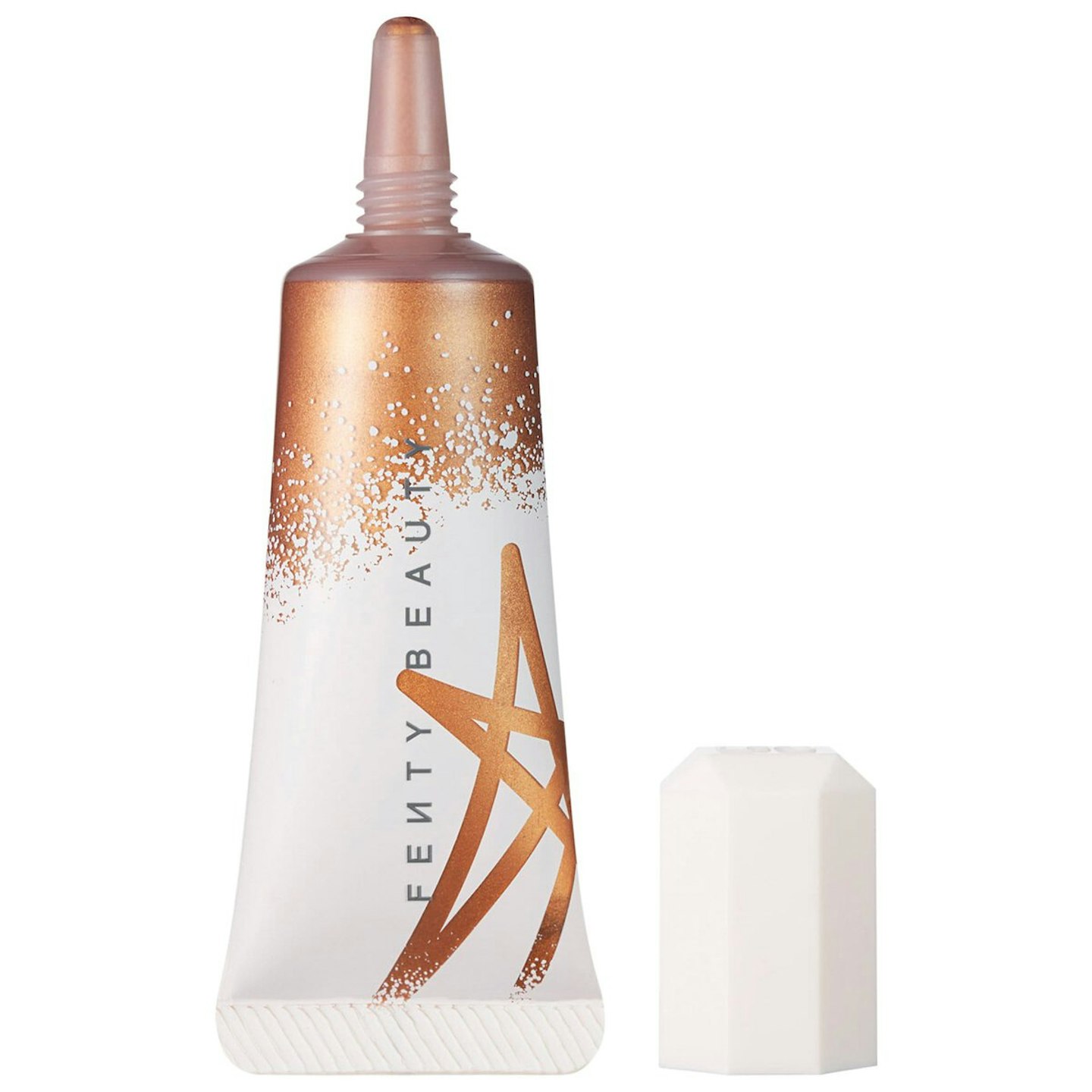 3 of 9
Fenty Beauty Liquid Killawatt Fluid Freestyle Highlighter, £24
"I'm a magpie when it comes to gold, and I can't help but be drawn to buying new highlighters. My latest favourite is the Liquid Killawatt in Honey Hawtie. A little dab goes a long way, and unlike some powder highlighters, there's no chalky finish: just a supreme glow." Remy Farrell, Fashion and Beauty Assistant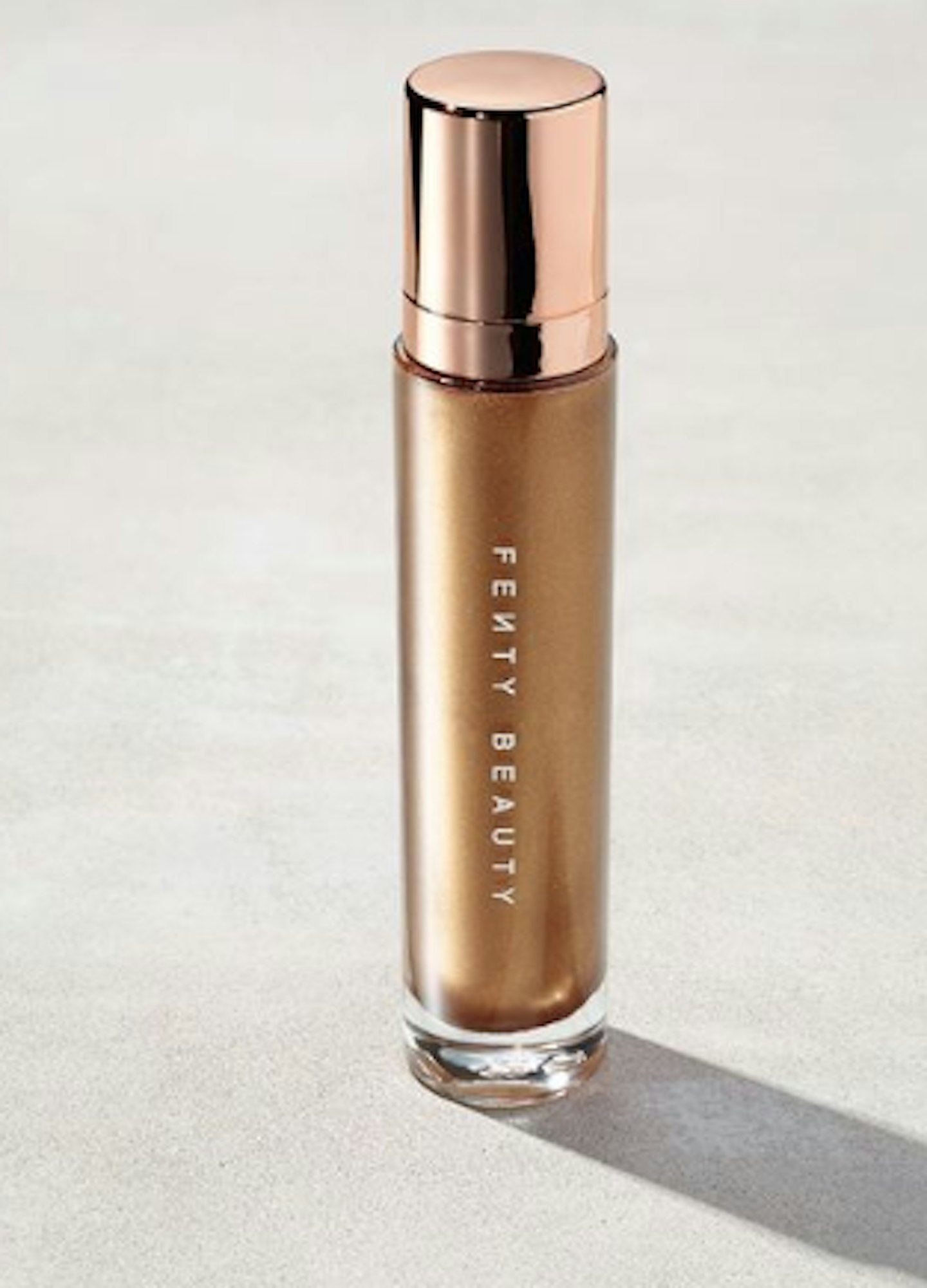 4 of 9
Fenty Body Lava Body Luminizer, £46
'This is my Fenty fail-safe. Whether I'm baring shoulders via a Bardot top in a beer garden, or my legs are finally getting to see the light of day in the beach bar on holiday, it's this finishing touch that I reach for. That lustrous dose of shimmer luxes my look up a treat.' Beauty Editor, Annie Vischer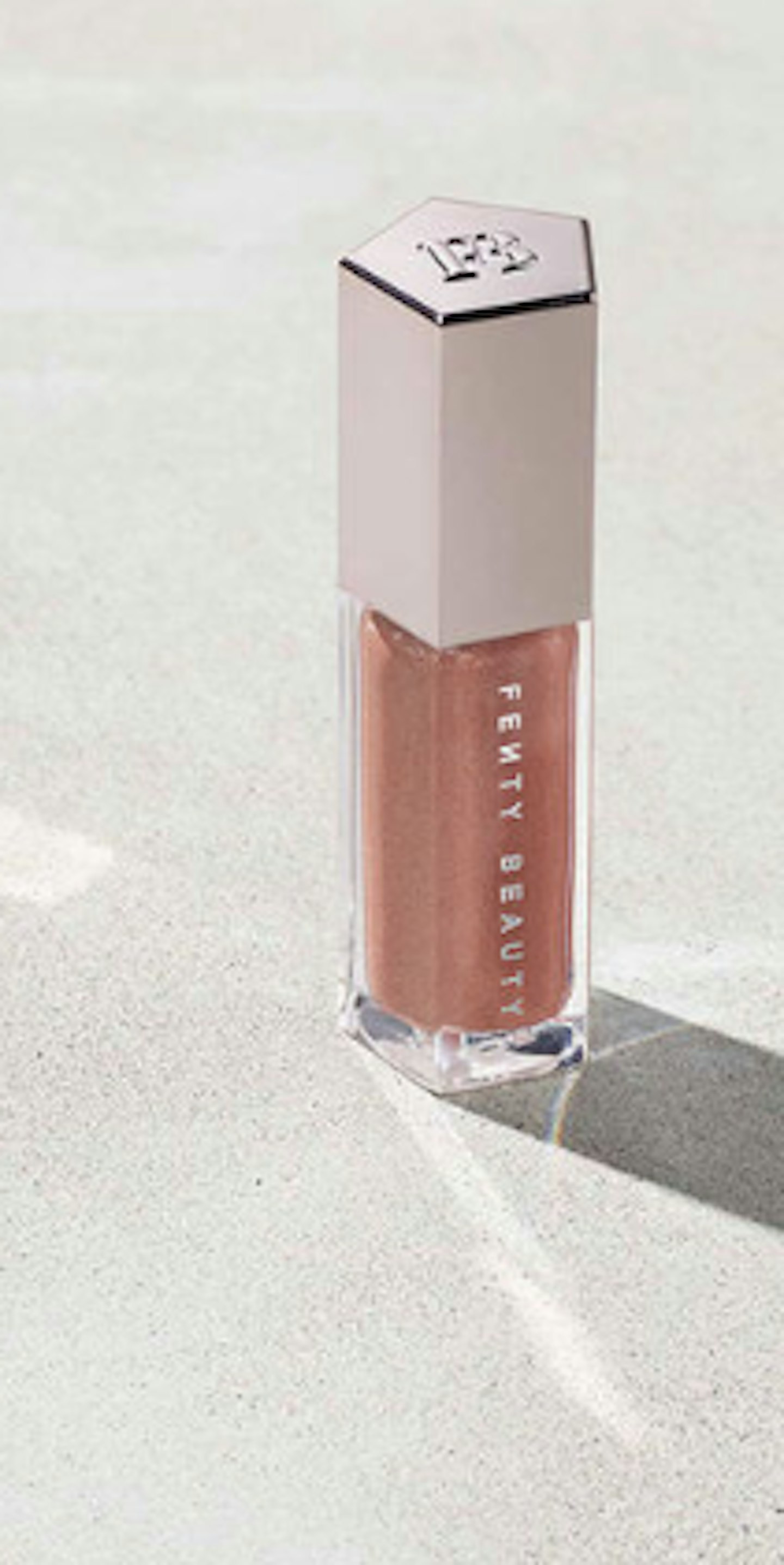 5 of 9
Fenty Beauty Gloss Bomb Universal Lip Luminizer, £17
'As an unapologetic wearer and lover of lip gloss, I am a ride or die Gloss Bomb stan. I keep multiple shades (Hot Chocolat, Fenty Glow and Glass Slipper) in my arsenal at all times.' Former Fashion Director, Kenya Hunt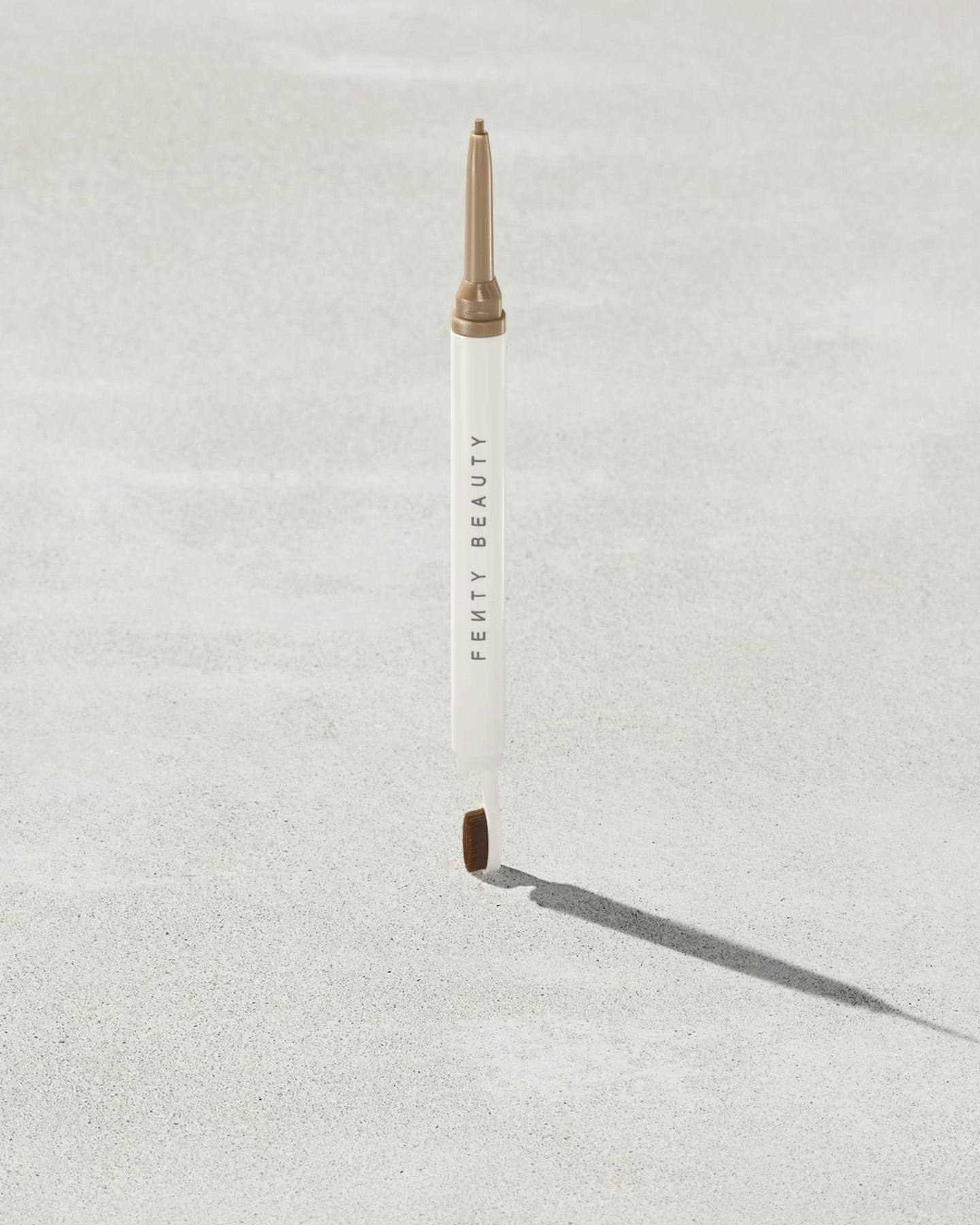 6 of 9
Fenty Beauty Brow MVP, £17
'I would say I'm scared to touch my brows but this is so easy to use – and effective without being 'obvious'. Mine has currently run out and I am at a loss! It is a gamechanger.' - Fashion News and Features Director, Laura Antonia Jordan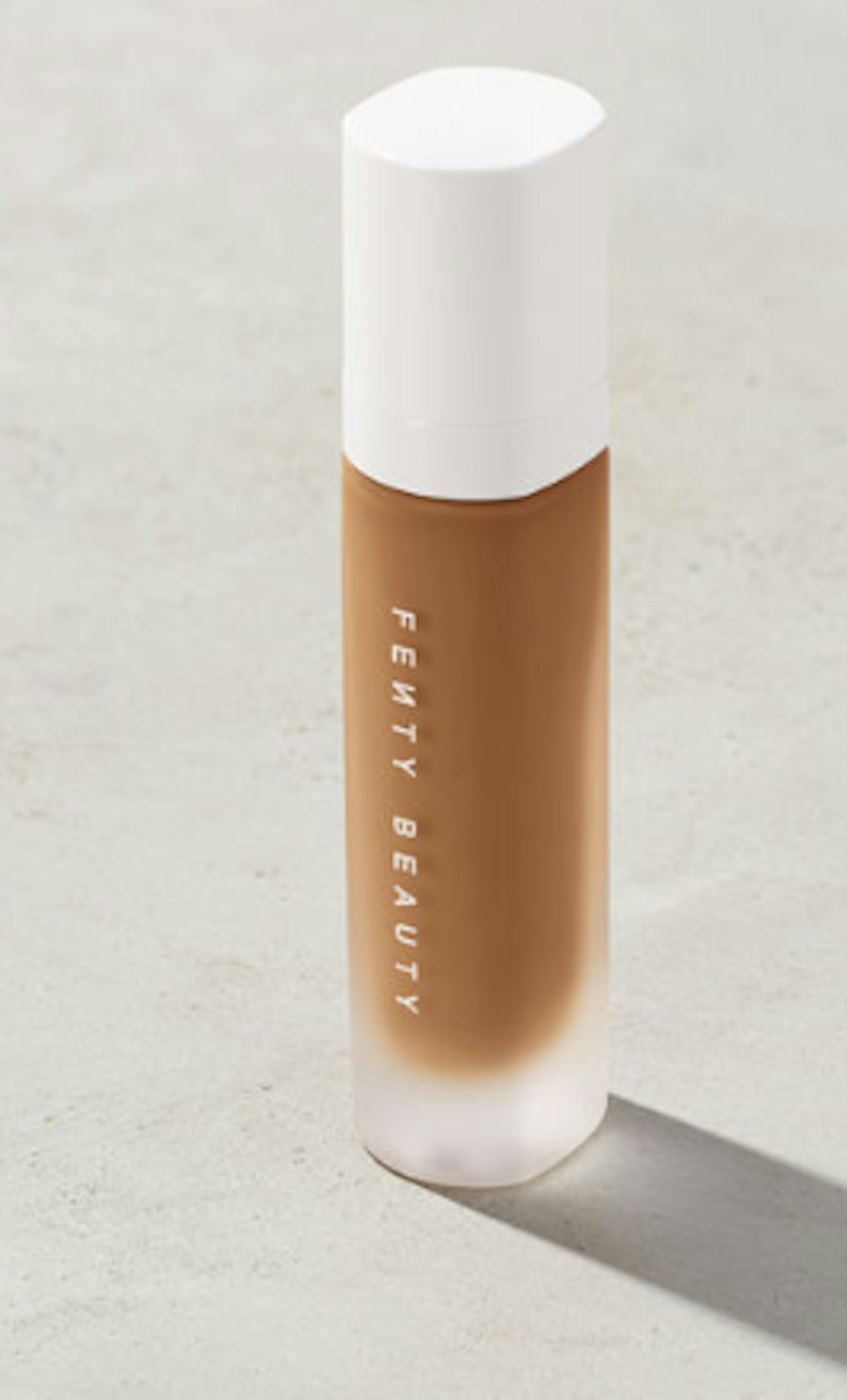 7 of 9
Pro Filt'r Foundation - £27
'I love a matte finish, and that's why this is is my go-to - it hydrates my skin without being shiny. Being mixed race can sometimes make it hard to find a true match for my complexion, but this foundation comes in 50 shades which meant I could find mine perfectly.' Former Castings and Bookings Assistant, Chloe Medley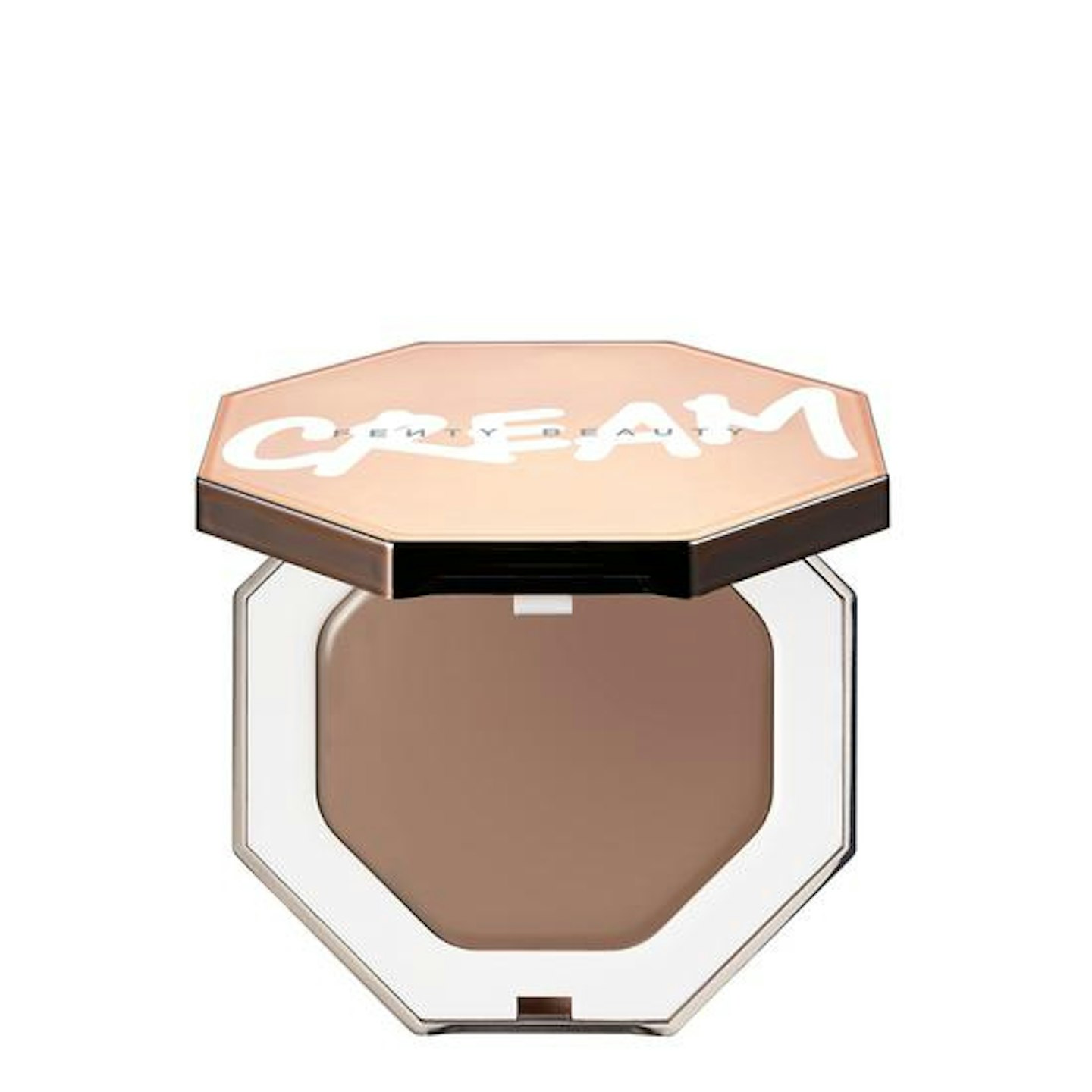 8 of 9
Fenty Beauty Cheeks Out Freestyle Cream Bronzer, £28
'I'm calling it: cream bronzing is the way to go, especially with this cream bronzer. It has such a lightweight, sheer consistency you can slowly build it up (I used a big, bristled brush for this) to carve out your cheekbones and warm up your face. There's 7 shades to choose from spanning both cool and warm undertones.' Former Beauty Writer, Emma Stoddart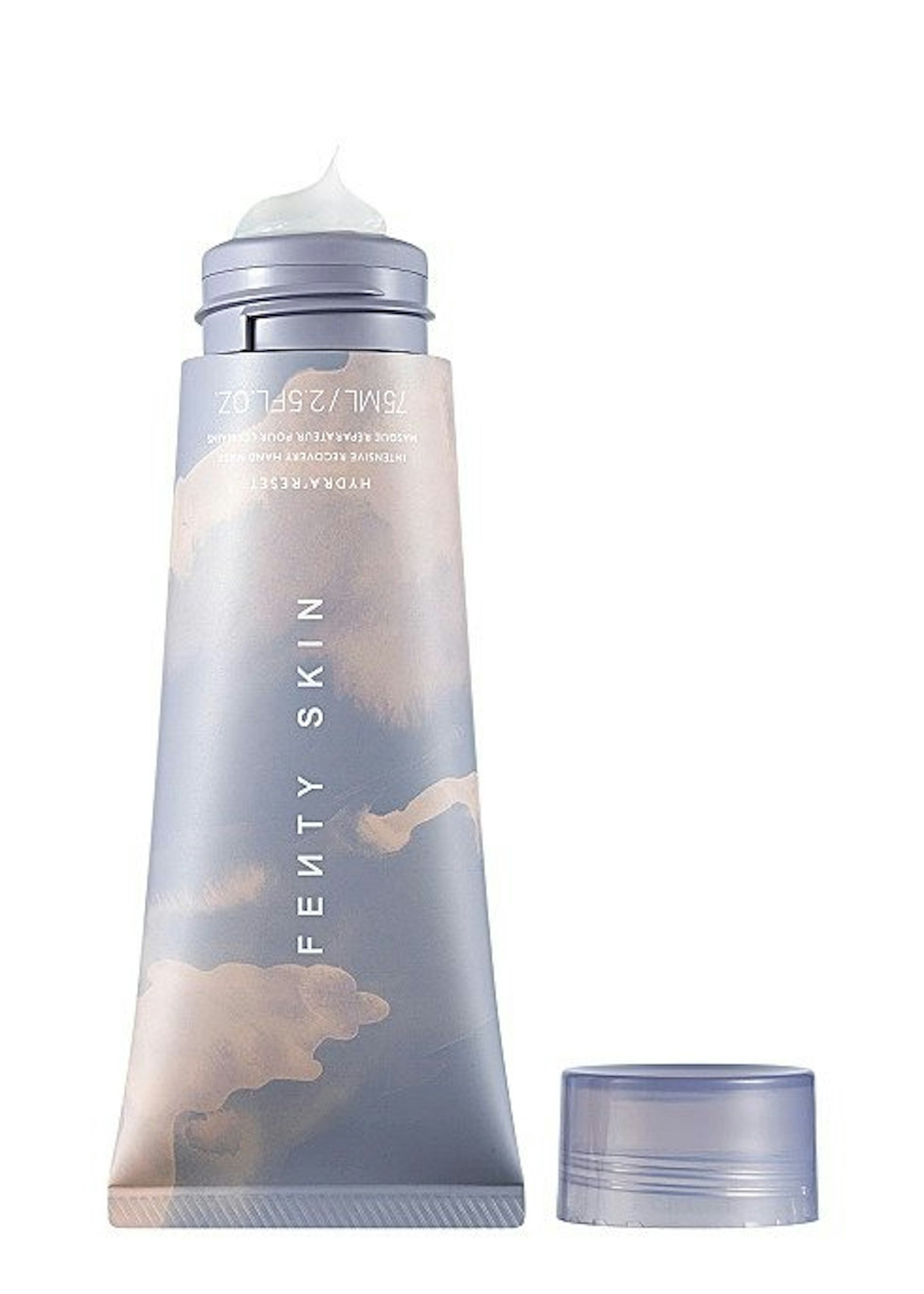 9 of 9
Fenty Skin Hydra'Reset Instant Recovery Glycerin Hand Mask, £18
"After 2 years of feverish washing and sanitising, it felt only right to treat my hands to something a little bit more nourishing. This has the same tropical scent as the Butta Drop body moisturiser I already love, and locks in hydration with a glossy sheen. Is there anything more decadent than applying a mask before bed and letting it do all of the work?" Remy Farrell, Fashion and Beauty Assistant
READ MORE: How Rihanna Revolutionised The Beauty Industry Forever
READ MORE: Team Grazia Share Their Favourite Charlotte Tilbury Products