There is a whole load of fanfare any time a new Charlotte Tilbury product arrives on shelves. Be it a new shade of lipstick, a brilliant base or a skincare staple, there are a lot of us who, quite simply, want in.
New beauty brands are never in short supply, so what is it that keeps Tilbury's appeal so enduring? Jazzy, golden packaging aside, put simply, the formulas work. It helps that Charlotte herself is a make-up artist, and began her career assisting the industry great, Mary Greenwell. She's been at the production helm for brands such as Tom Ford, and probably has some input in your favourite product behind the brand.
We all know (and love) CT's ultimate magic moisturiser, her jaw-dropping red-carpet highlighter, the skin illuminiser that has been dubbed the Paris filter in bottle, and (a personal favourite of ours) - the blush that broke the internet, but which other products (classic and new) are a must-add to your collection? We've got all the need-to-know intel.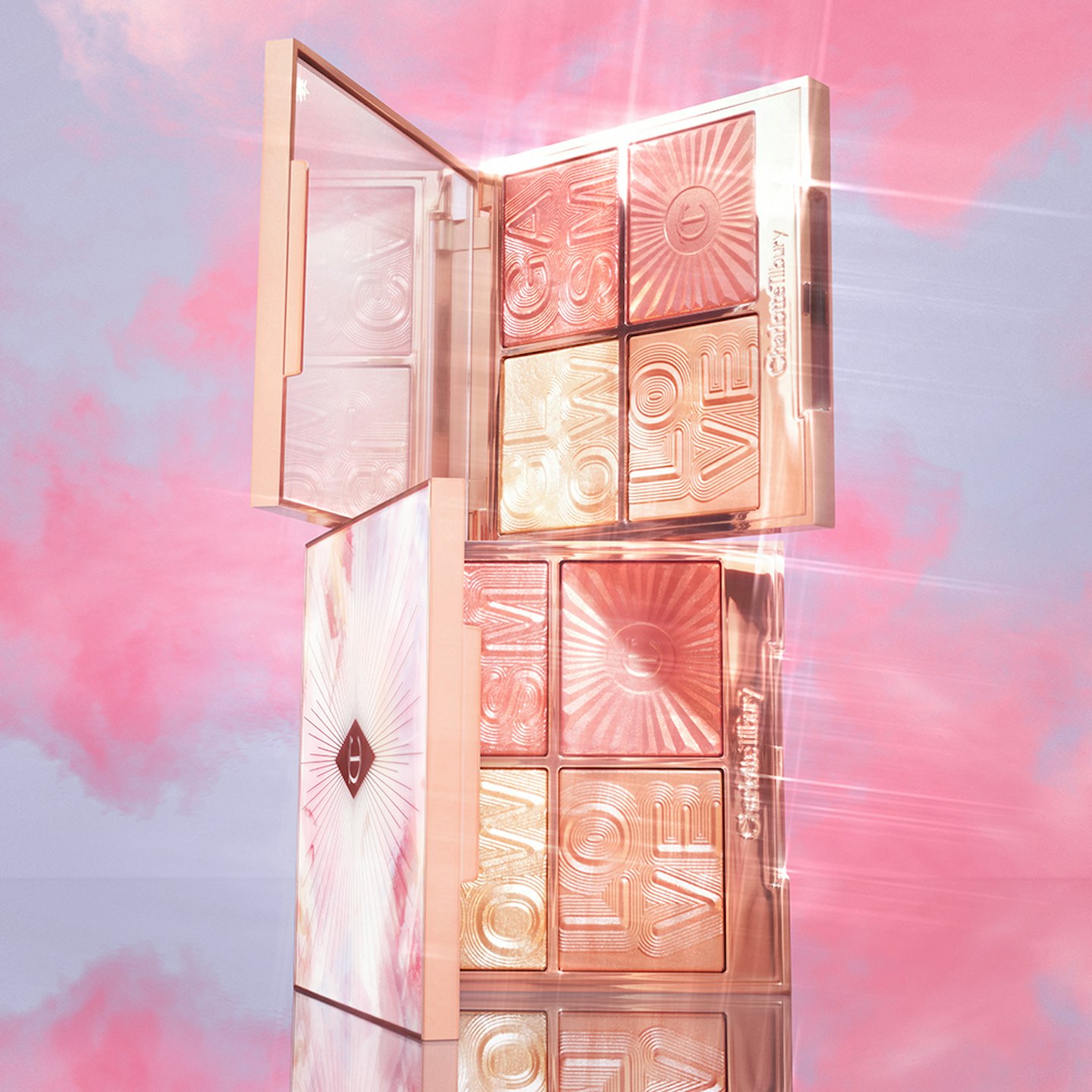 Searching for CT newness? The make-up mogul is spoiling us once more, with a selection of new launches to obsess over this summer.
Most recently, the brand has announced its partnership with Disney. Disney 100 x Charlotte Tilbury celebrates 100 years of the former and a decade of the latter, with some of the most beloved CT products getting a limited-edition Tinkerbell makeover. From glorious make-up bags to special versions of the Beauty Light Wand, there are even guides to achieving flawless make-up looks inspired by your favourite Disney characters.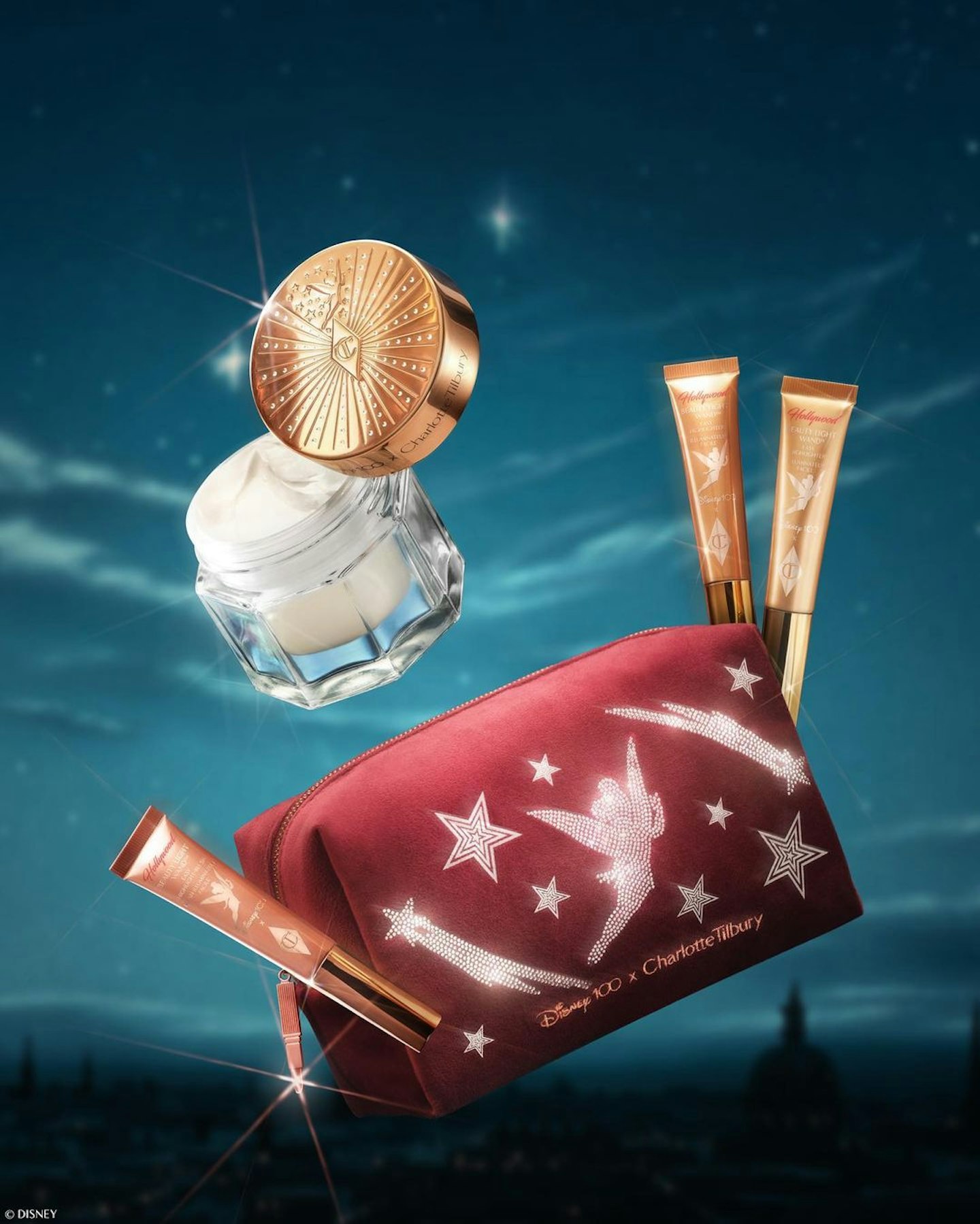 Looking for an effortless summer glow? Enter: the LOVEGASM collection. Say hello to the GLOWGASM Face Palette, PINKGASM Jewel Lips and the PINKGASM Sunset Beauty Light Wand. Fans of the brand will no doubt recognise the palette, first released in 2019, which is now back by popular demand.
Shop the brand-new releases below, as well as more of Charlotte Tilbury's iconic products below. See you at the checkout, dahhhhling.
SHOP: Team Grazia's Favourite Charlotte Tilbury Products
Description
This is the ultimate kit for any beauty obsessives. It includes collector's editions of the iconic
Description
This limited collector's edition gold liquid highlighter is so good, you'll want to wear it every
Description
It's back and it's more beautiful than ever before. Featuring blush, highlighter and bronzer
Description
This hydrating, plump-effect lip gloss comes in a pearlescent pink
Description
The easiest liquid highlighter you'll ever use, the rose-pink of PINKGASM Sunset looks stunning on
Description
Launched at the British Fashion Awards in 2023, if you love glowing, supermodel skin, you need to
Description
Available in four shades, Pink Pop, Peach Pop, Pillow Talk and Dream Pop, the recently launched
Description
Emulate a glowing, Instagram filter on your skin with this iconic base product. This multi-use
Description
Charlotte's Pillow Talk lip range has become iconic in its own right. The rosebud, natural lip
Description
The Airbrush Flawless Finish powder will be your best friend if you're looking for a new product
Description
If you like your creams rich, beeline this. This lends real moisture to the skin, plumping it up
Description
A cream, radiant bronzer is the best way to achieve a sun-kissed glow all year round. Charlotte's
Description
You might've seen this dreamy blush all over TikTok and Instagram. Charlotte's Beauty Light Wands
Description
With a unique brush shape – flat, with a diamond-shaped, tapered nib and two different-sized
Description
Treat your skin to an at-home facial with instant results. Charlotte's Radiance Resurfacing Facial
Description
Setting spray is a step never to forget in your make-up routine. Looking to ensure your make-up
Description
While this industry is never short of glowy primers, this one is just so delightful. The honeyed,
Description
Blendable, pigmented and intensely buttery. The matte shades from CT tick all of these boxes.
Description
A creamy, blendable concealer that reduces the appearance of any unwanted dark circles and hides
Description
If you LOVE a full-coverage foundation that doesn't feel heavy on the skin, the Airbrush Flawless
Description
Looking for a new eyeliner that promises not to budge, looks super pigmented but is creamy?
Description
Available in three summer-ready shades, this multi-stick balm can be swiped across cheeks and lips
Description
Enhanced with hydrating hyaluronic acid, brightening niacinamide and fatigue-fighting kombu
Description
The brand answered our prayers with this one. This year, Charlotte's first iconic backstage