We all know that Justin Bieber can dance, sing, rock a backwards baseball cap, but who knew he was a make-up maestro too? He and wife Hailey took to Facebook Watch to showcase him trying his hand at making over his beloved. We're not talking a simple touch of lippy here by the way - Justin got stuck right in. That said he benefited from serious guidance from Hailey. Kicking things off by staring dumbfounded at her collection of brushes on the table, Justin fesses up, 'I have no idea how to do this.'
First off? Foundation, Justin rightly points out that it's the logical first step as 'you have to lay the foundation right?'. Hailey's foundation of choice? The bareMinerals Complexion Rescue Hydrating SPF25 Foundation Stick, £29. He worked through the motions of buffing it in, from stippling to dabbling, before finally hitting on small circular motions at Hailey's suggestion. Next comes concealer, specifically bareMinerals bareSkin Stay-In-Place Liquid Concealer, £24, and then we're on to bronzer. Hailey asks Justin to keep in mind that it's really dark, and points to where he should apply it, in the hollows of her cheekbones to contour and up around her temples.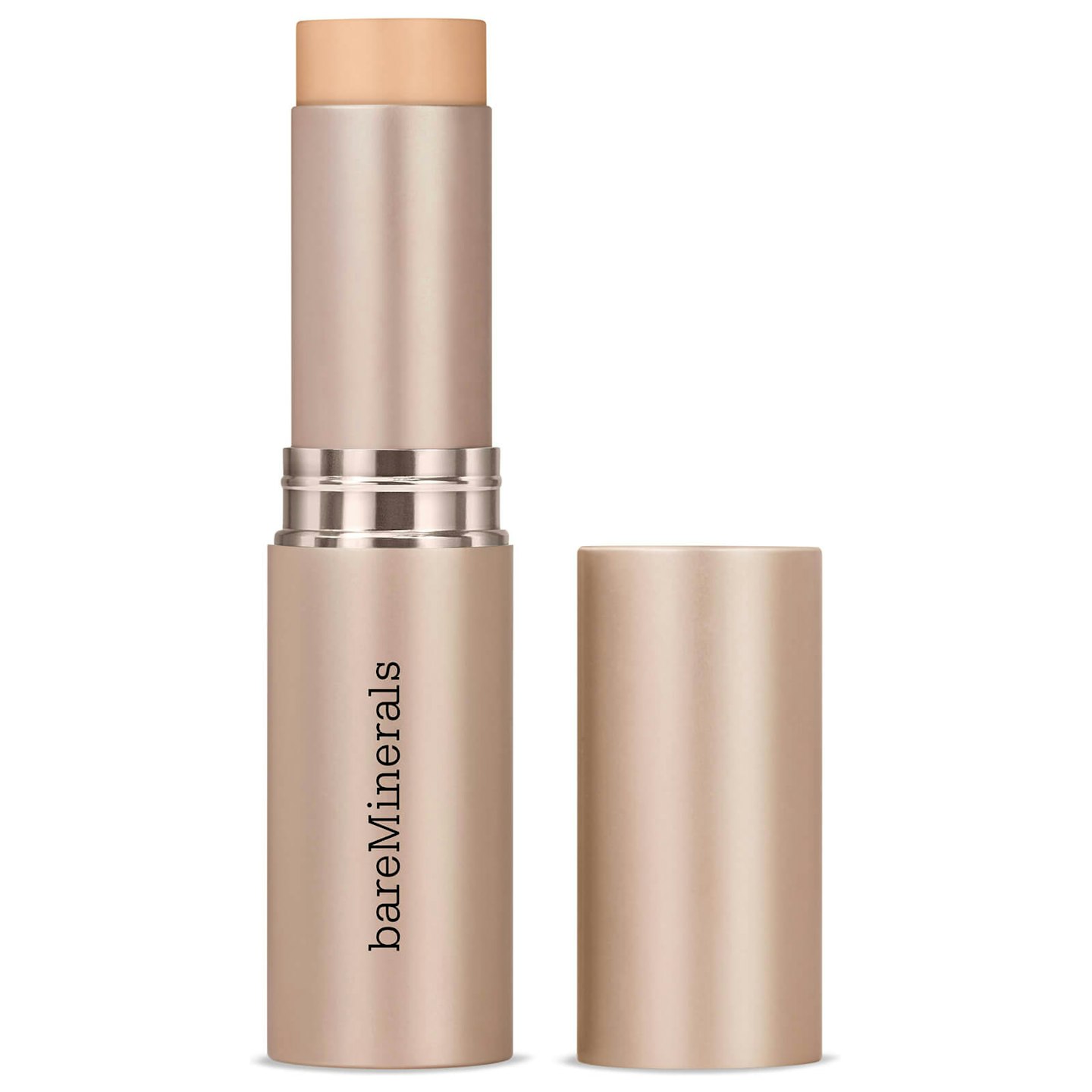 Next, Justin moves on to blush. The bareMinerals Gen Nude Glow Blusher, £23, that Hailey asks Justin to apply to the apples of her cheeks. Now comes the tricky part, eyeshadow. Faced with a palette of different shades, Justin gets to work with a single shade, despite Hailey's prompt to mix different ones, stating 'I don't want it to turn out bad'. Fair play Justin, fair play. Then comes mascara time, and Justin is confident straight out of the gate. 'Do you think you can do it?' Hailey asks, 'I know I can do it', Justin replies. Loving the confidence Justin.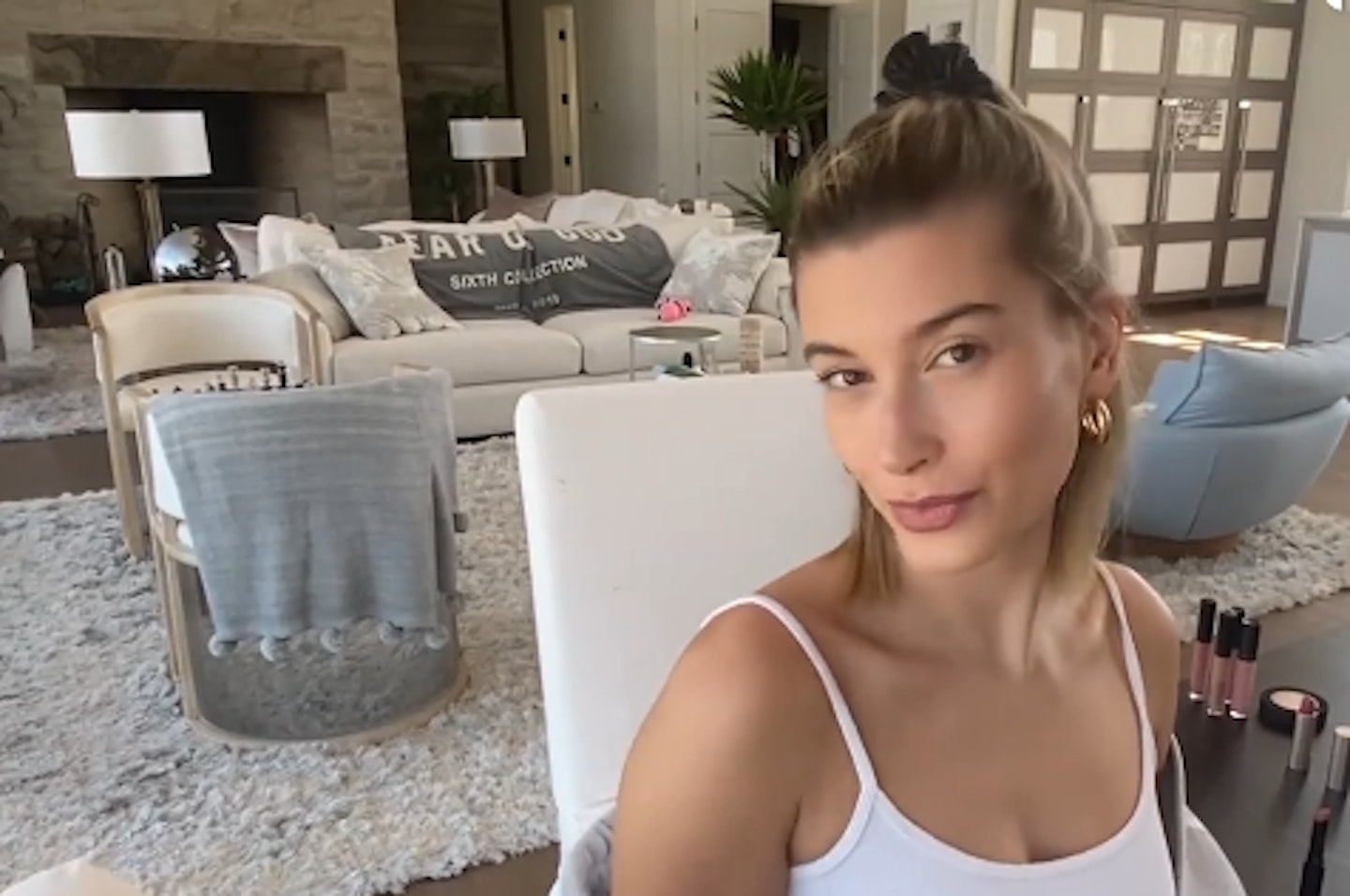 Predictably mascara hits eyelid, and whilst most make-up artists might make a grab for some micellar water and a cotton bud at this point, Justin goes in with spit and a fingertip. Not the most hygienic, granted. On to highlighter that Justin adds to the tip of Hailey's nose and the top of her cheekbones. Hailey notes 'it catches the light' whe Justin asks why he has to do this. A bit of loose powder to set the look, and a slick of lip colour and gloss later and Hailey's good to go! He might have had a fair bit of help, but that's some pretty good going!
Shop: The Best Of The Best New Beauty Products To Buy Now
The Best New Beauty Products You Should Buy Now 2020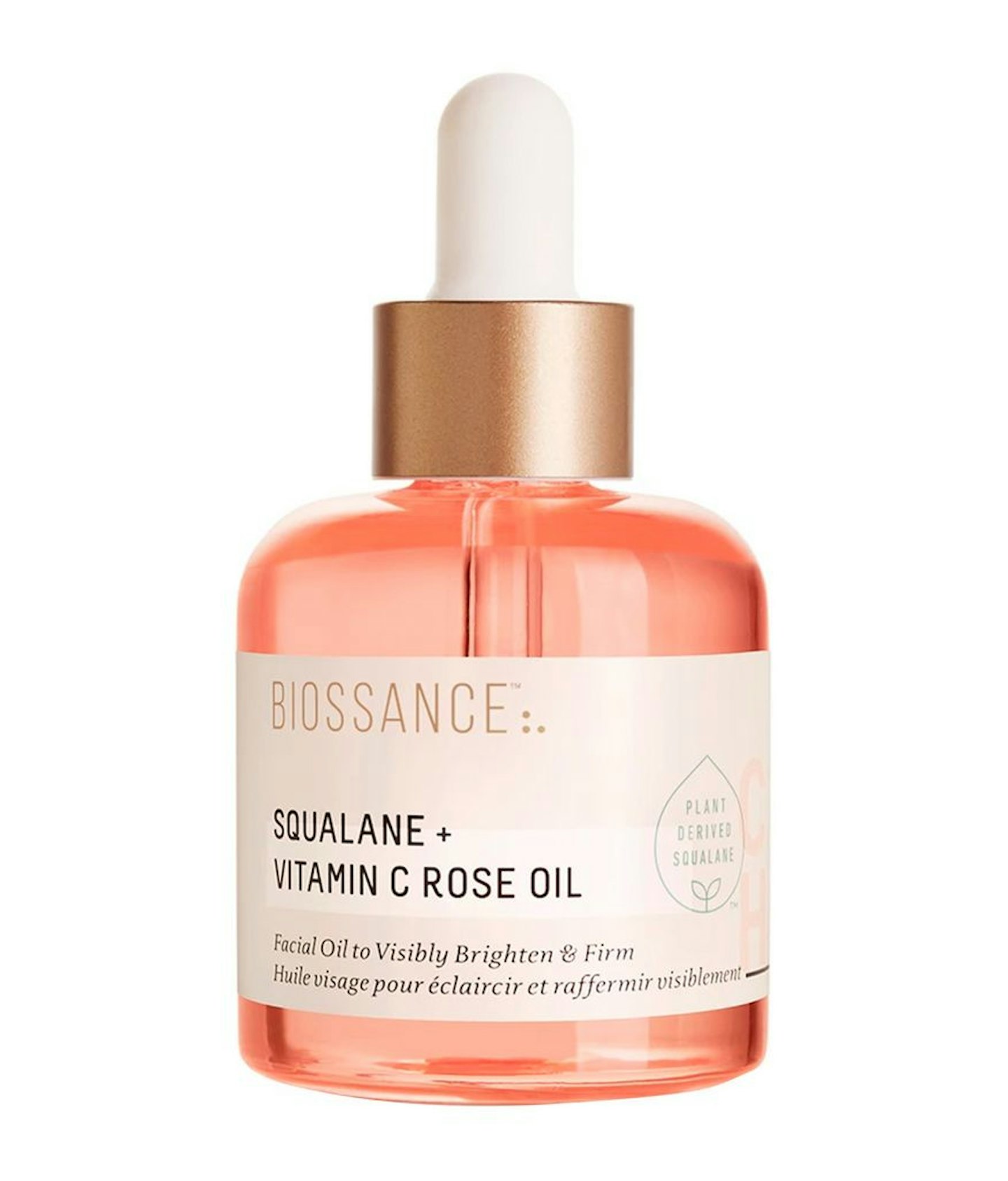 1 of 45
Biossance Squalane + Vitamin C Rose Oil, £61
Not a fan of oils? We can guarantee this lightweight, potent blend will convert you. Powered by hydrating squalene and brightening vitamin C, skin looks positively radiant after use.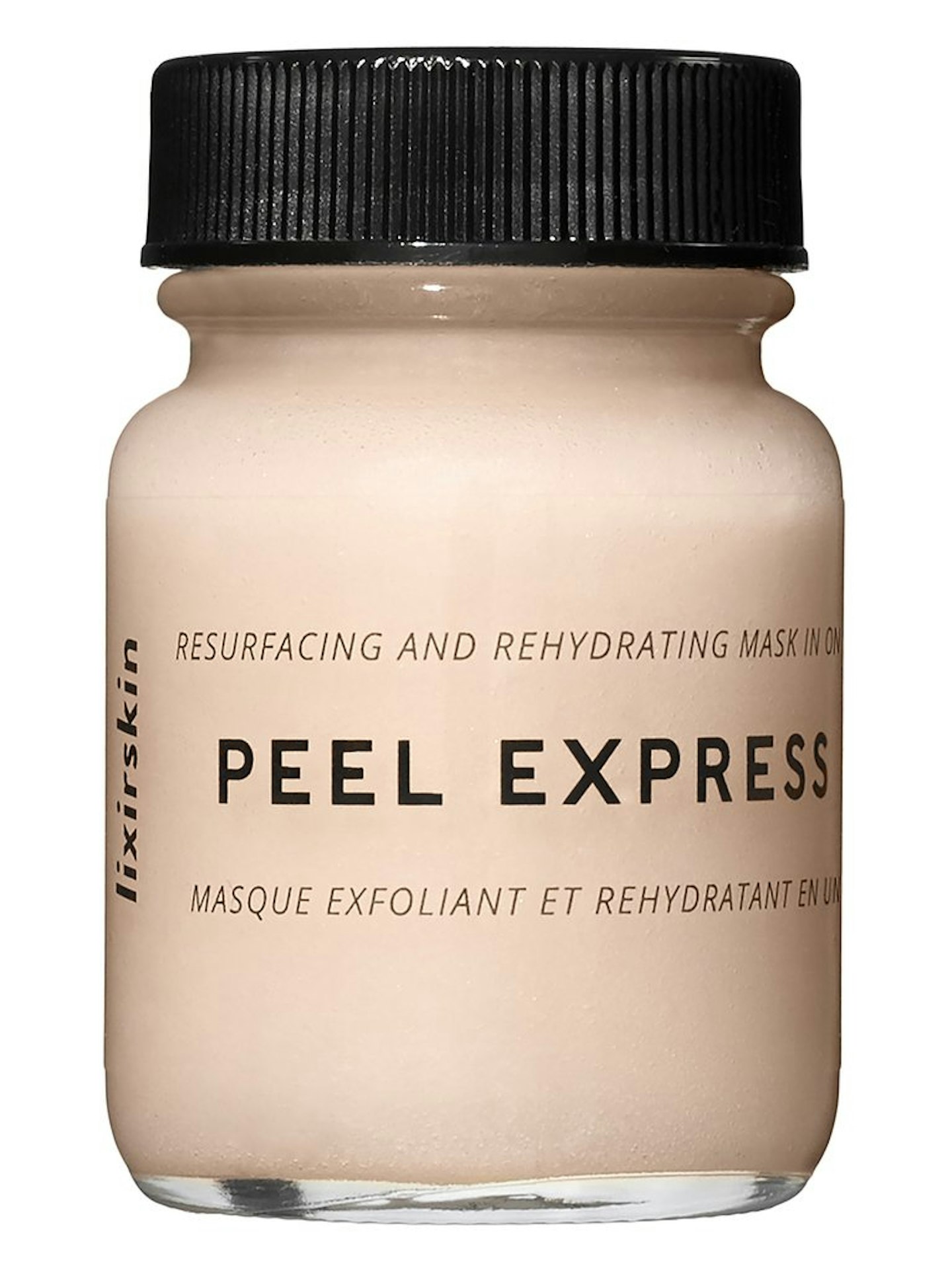 2 of 45
Lixirskin Peel Express, £31
For spa-worthy skin that bestows a post-facial glow, give this potent peel a whirl. Packed with acids and enzymes, massage into skin and leave on for 20-minutes before rinsing off to reveal your new found radiance. (NB: not suitable for very sensitive skin)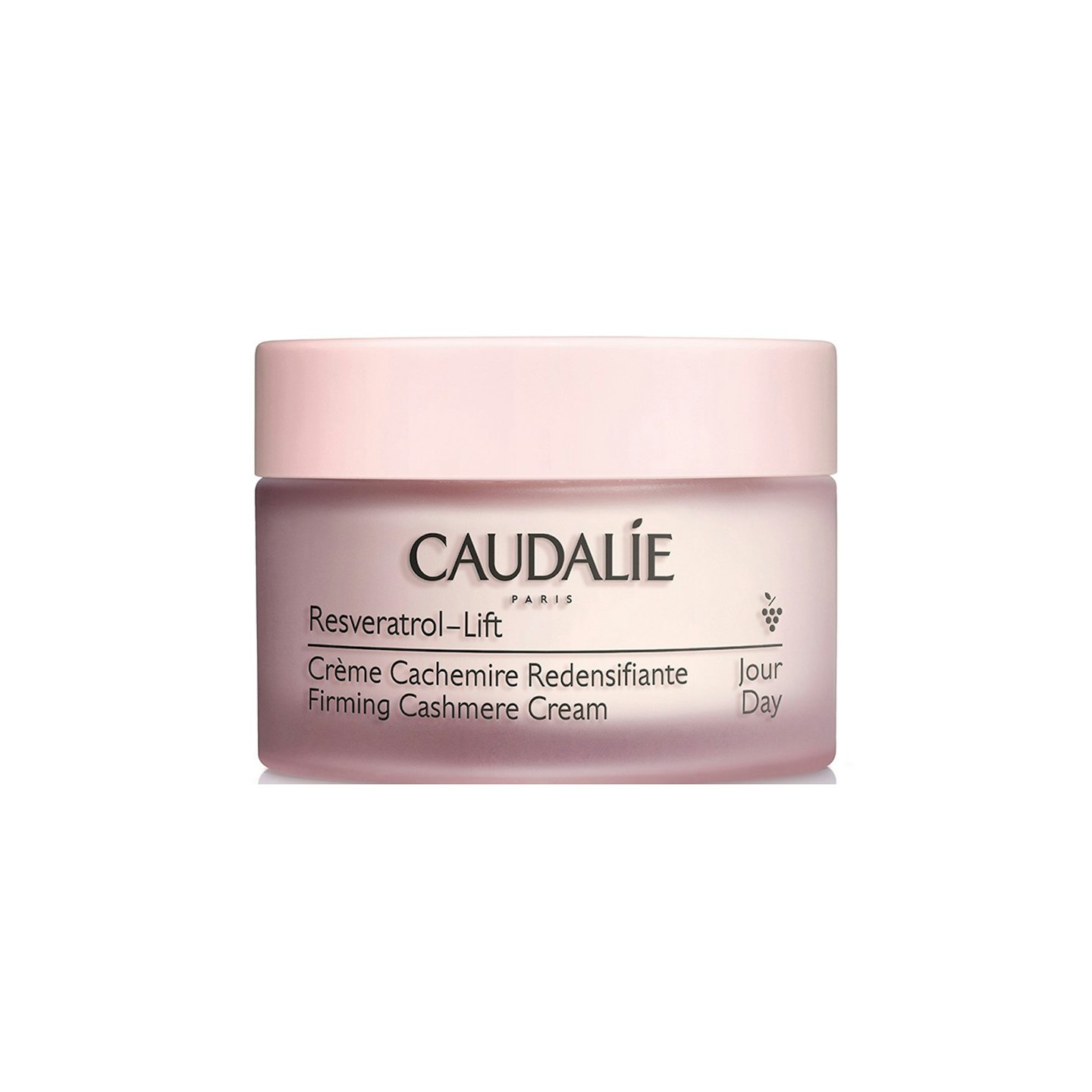 3 of 45
Caudalie Resveratrol Lift Firming Cashmere Cream, £42
Formulated with a patented collagen booster, expect skin to look plumper, firmer and a lot perkier after using this daily.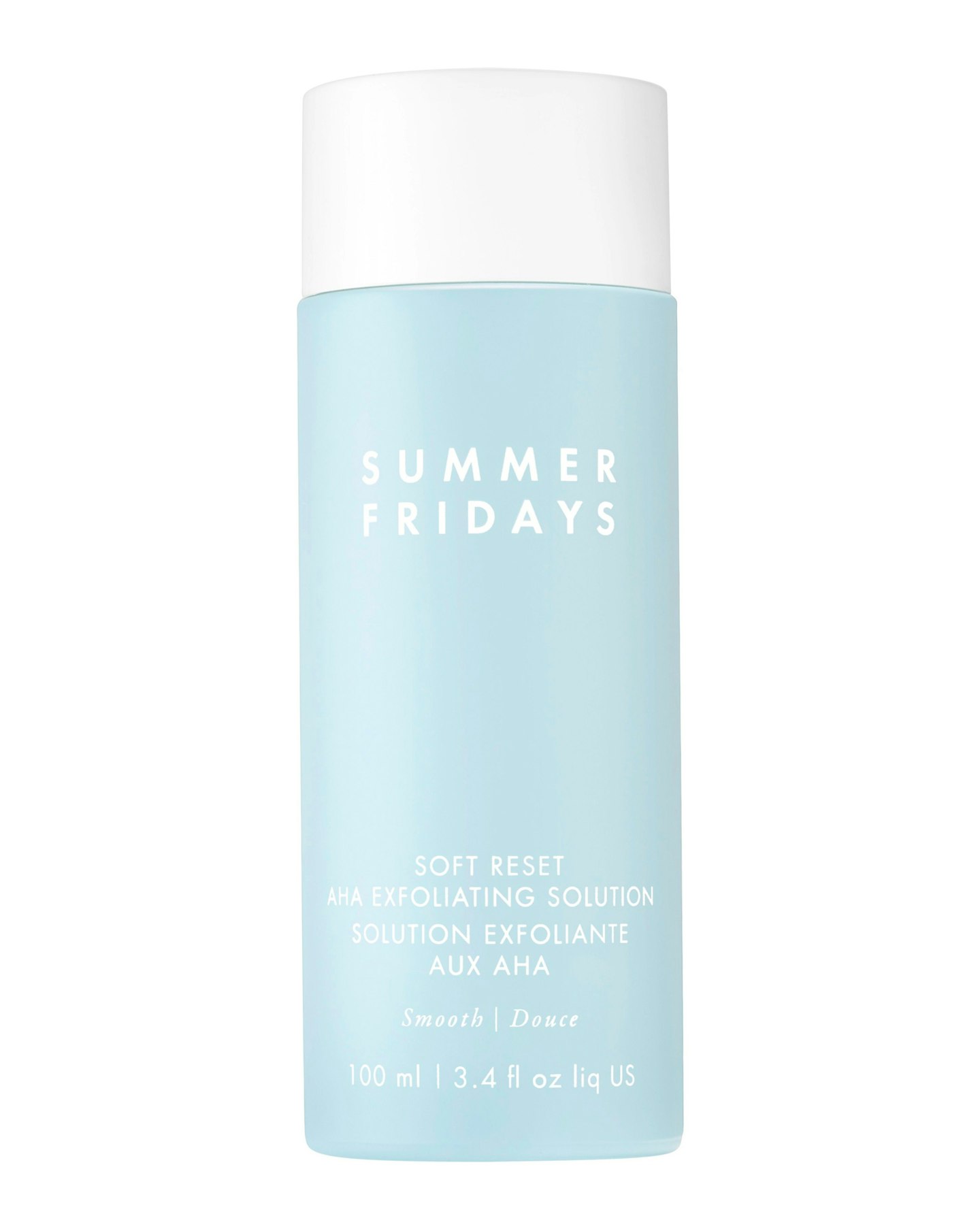 4 of 45
Summer Fridays Soft Reset AHA Exfoliating Solution, £49
Saturate a cotton pad and swipe this solution of AHAs onto clean skin daily to sweep away dulling dead skin cells and restore some radiance.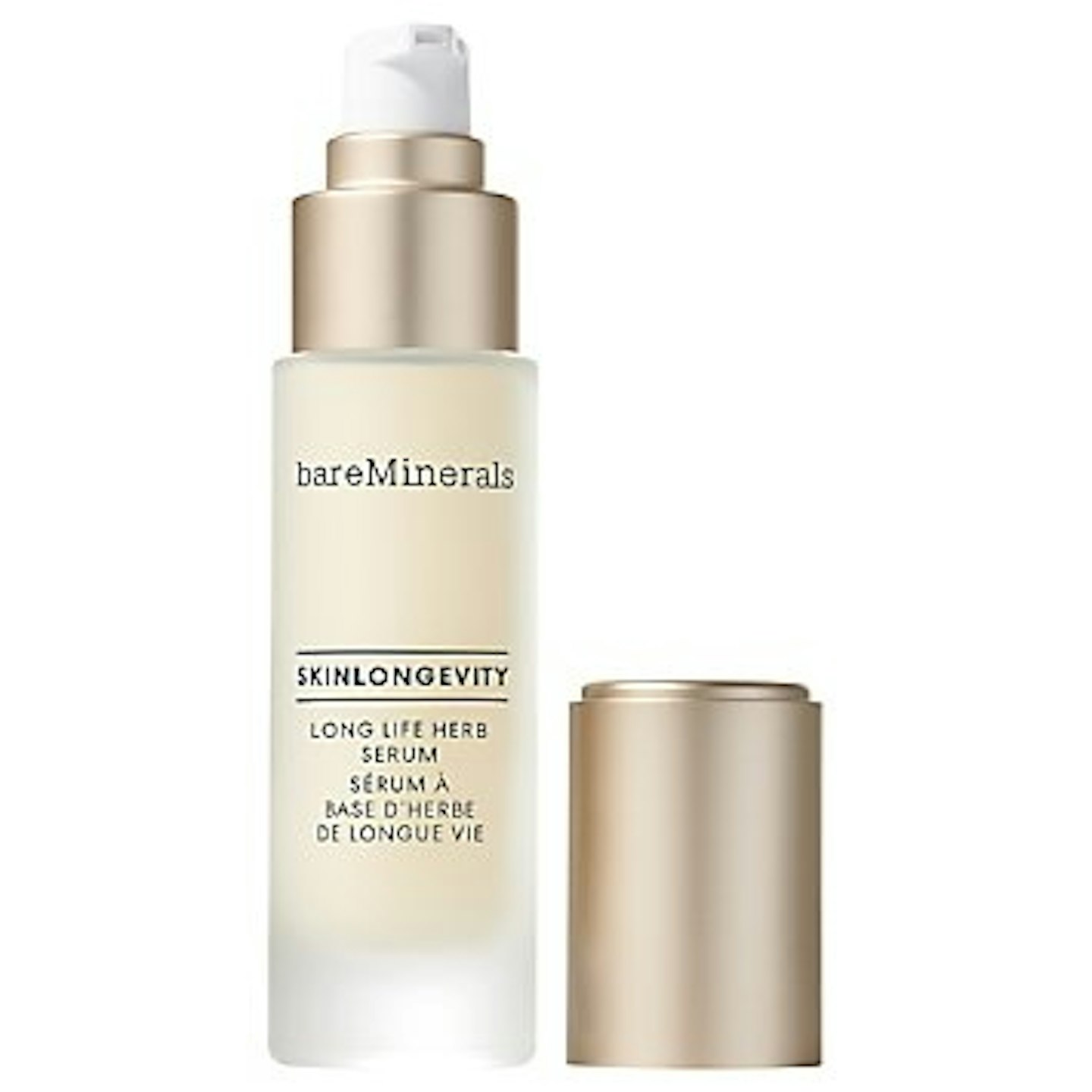 5 of 45
bareMinerals Skinlongevity Long Life Herb Serum, £37.50
Clinically proven to strengthen the skin's barrier, this serum wards off environmental aggressors (including pollution) while plumping fine lines with the powerful long life herb from Japan.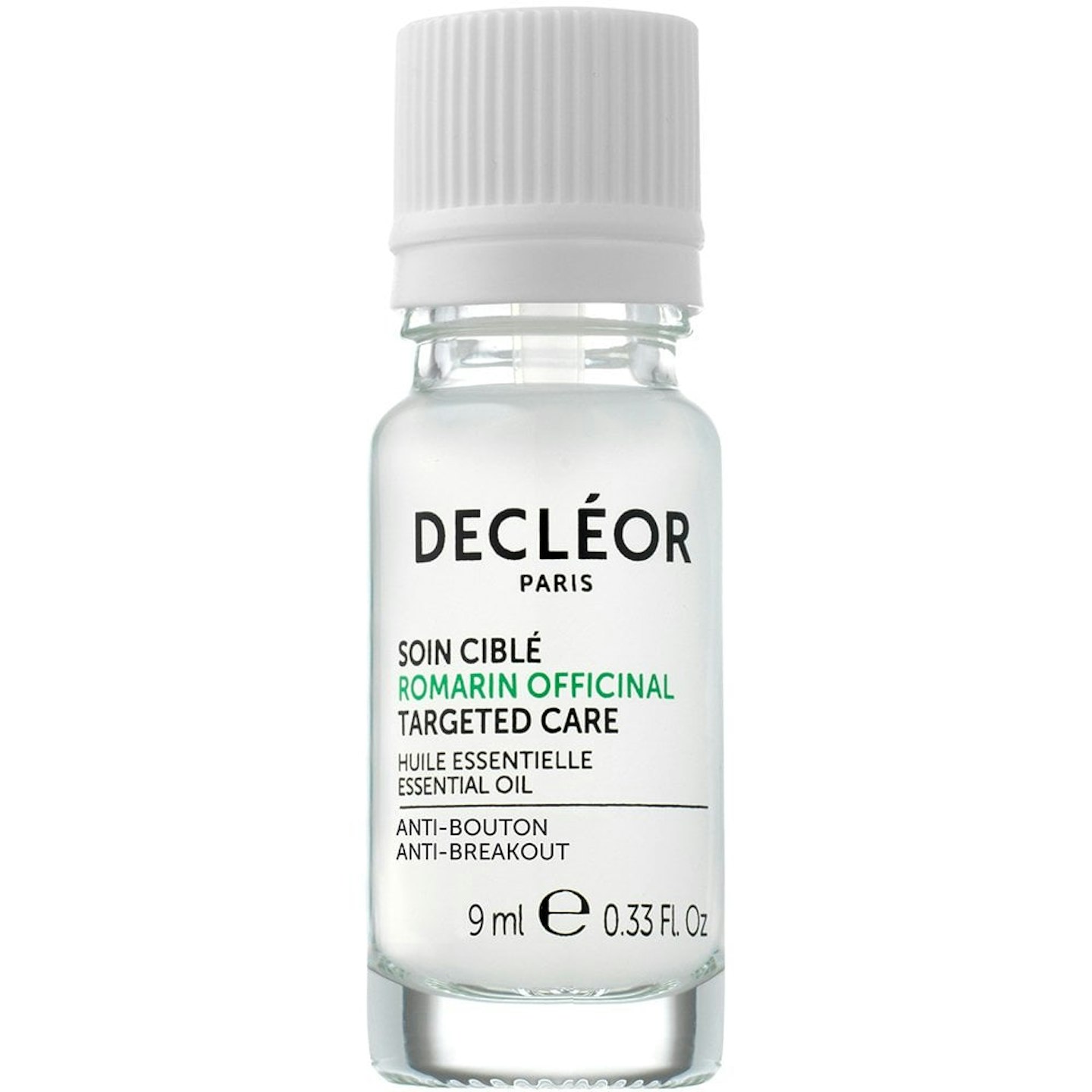 6 of 45
Decleor Rosemary Officinal Targeted Care Solution, £18.50
Tackling maskne? Try this blemish banishing solution from Decleor. Blended with a mix of essential oils, it will calm down redness and help to balance oil regulation.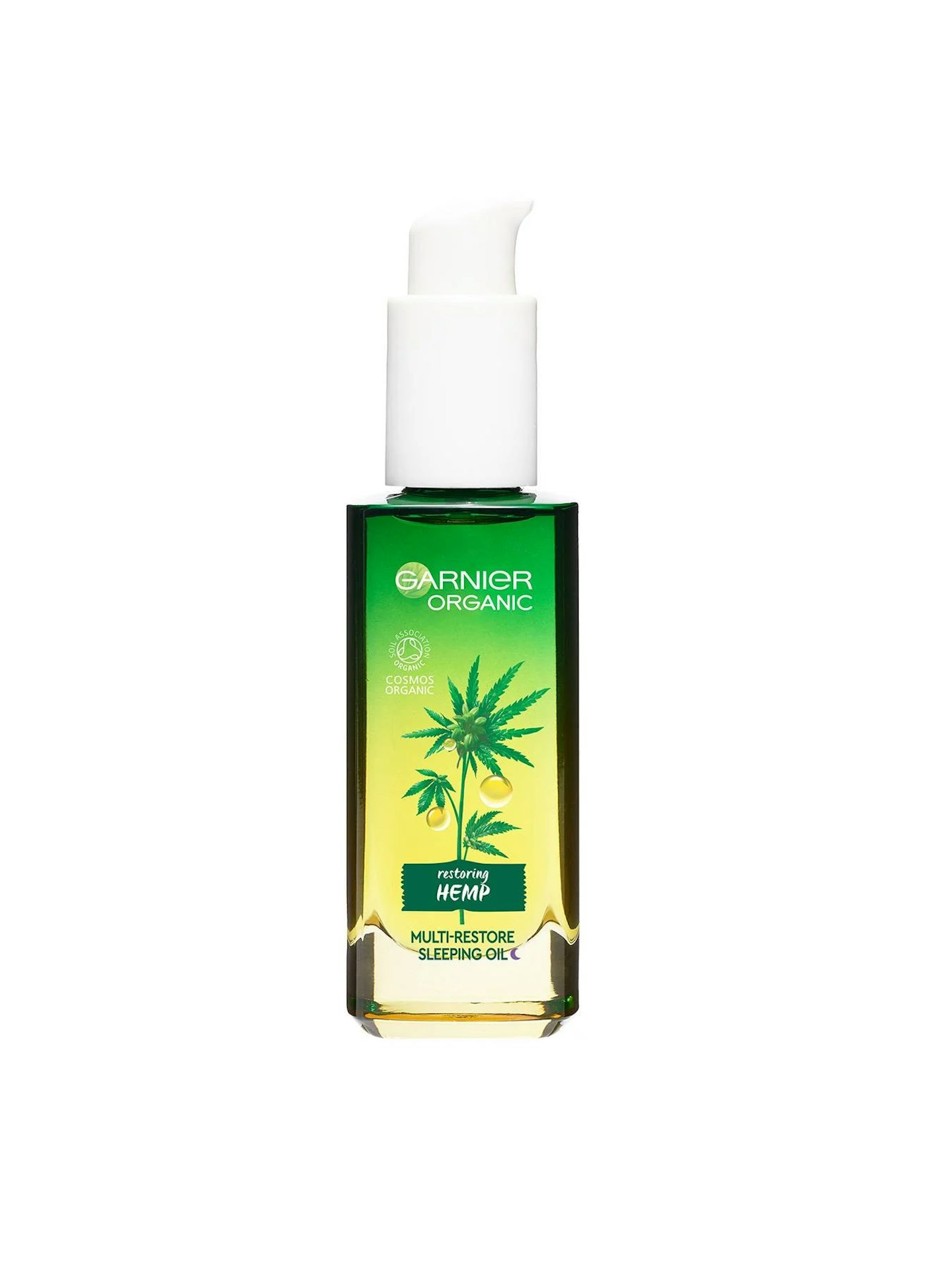 7 of 45
Garnier Organic Hemp Facial Oil, £11.99
Hailed for its calming and soothing skincare properties, this hemp facial oil is a godsend for stressed out, sensitive skin.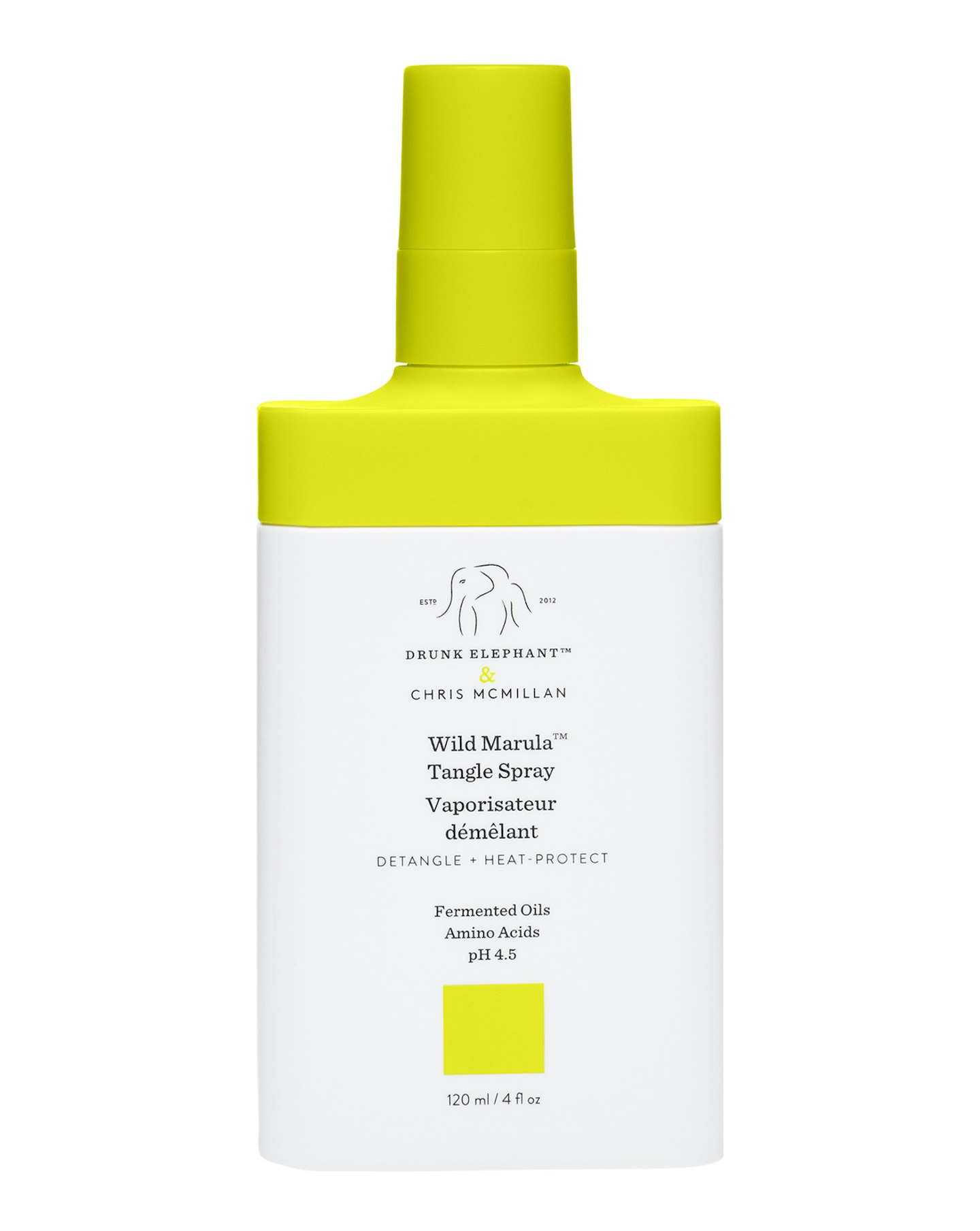 8 of 45
Drunk Elephant Wild Marula Tangle Spray, £21
Spritz this lightweight, leave-in mist on to damp hair before blow drying for smooth, shiny and bouncy results.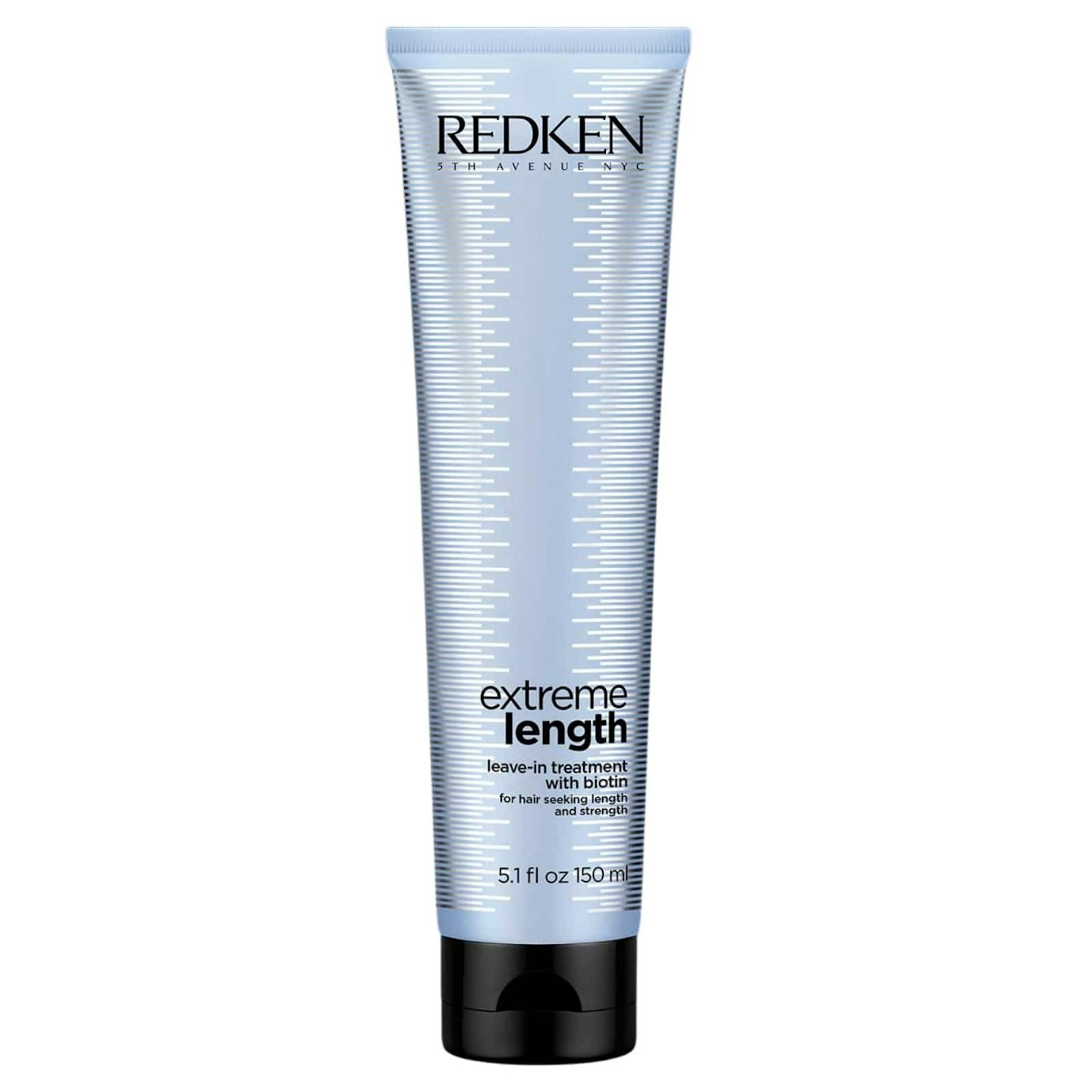 9 of 45
Redken Extreme Length Sealer, £19.50
Covet long, luscious lengths? Turn your head to this leave-in treatment from Redken, pronto. Powered by biotin, the cream seals split-ends and moisturises the hair from the inside out. Double win!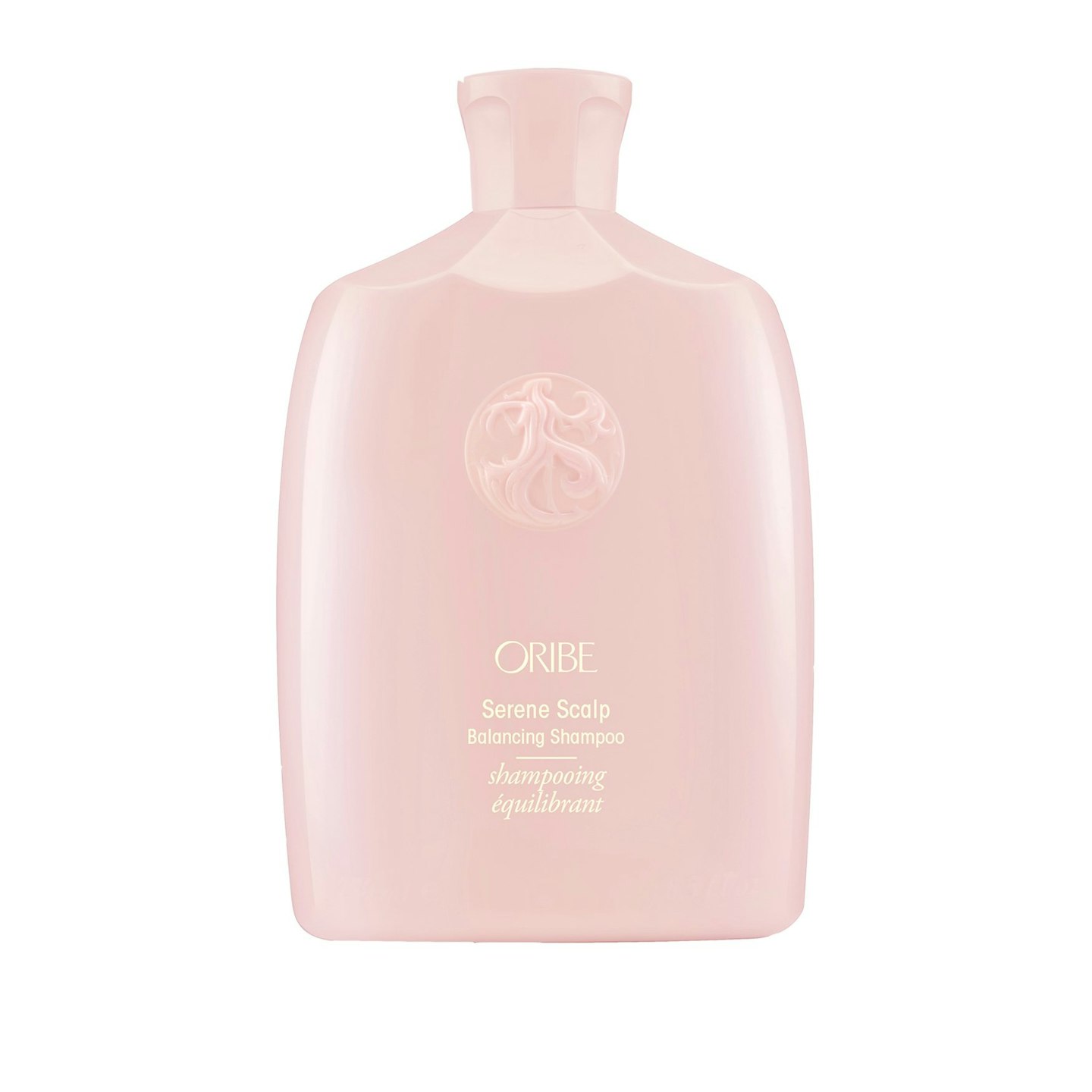 10 of 45
Oribe Serene Scalp Balancing Shampoo, £45.50
Yes, it's expensive. But this clever formula tackles itchy, irritated scalps with exfoliating salicylic acid. It also helps to strengthen strands with pea shoot while lemon and orange extracts maintain healthy, hydrated hair.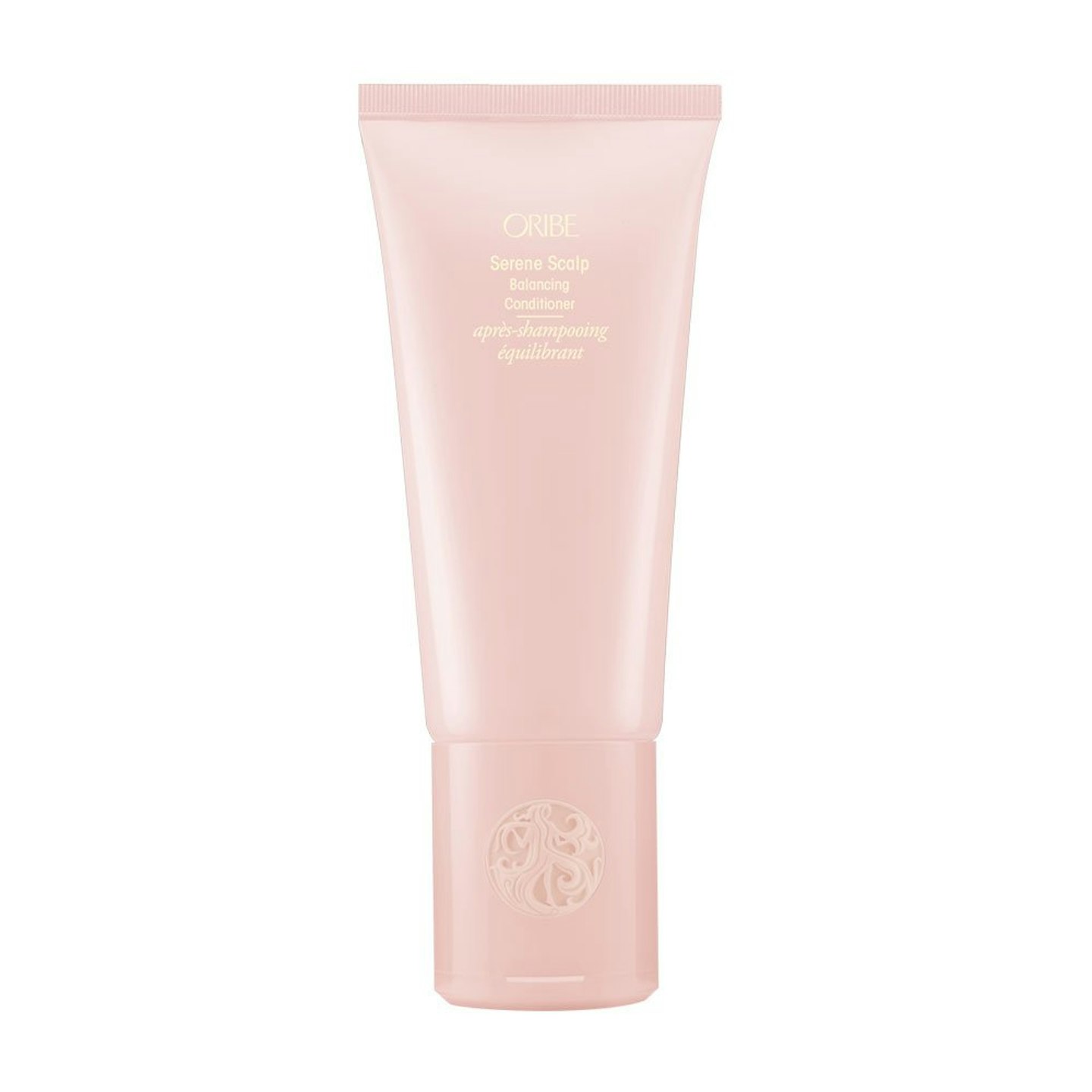 11 of 45
Oribe Serene Scalp Balancing Conditioner, £49
For a real scalp treat, double up and invest in the luxury conditioner too. Formulated with hydrating shea butter and strengthening quinoa - say hello to shiny, happy hair.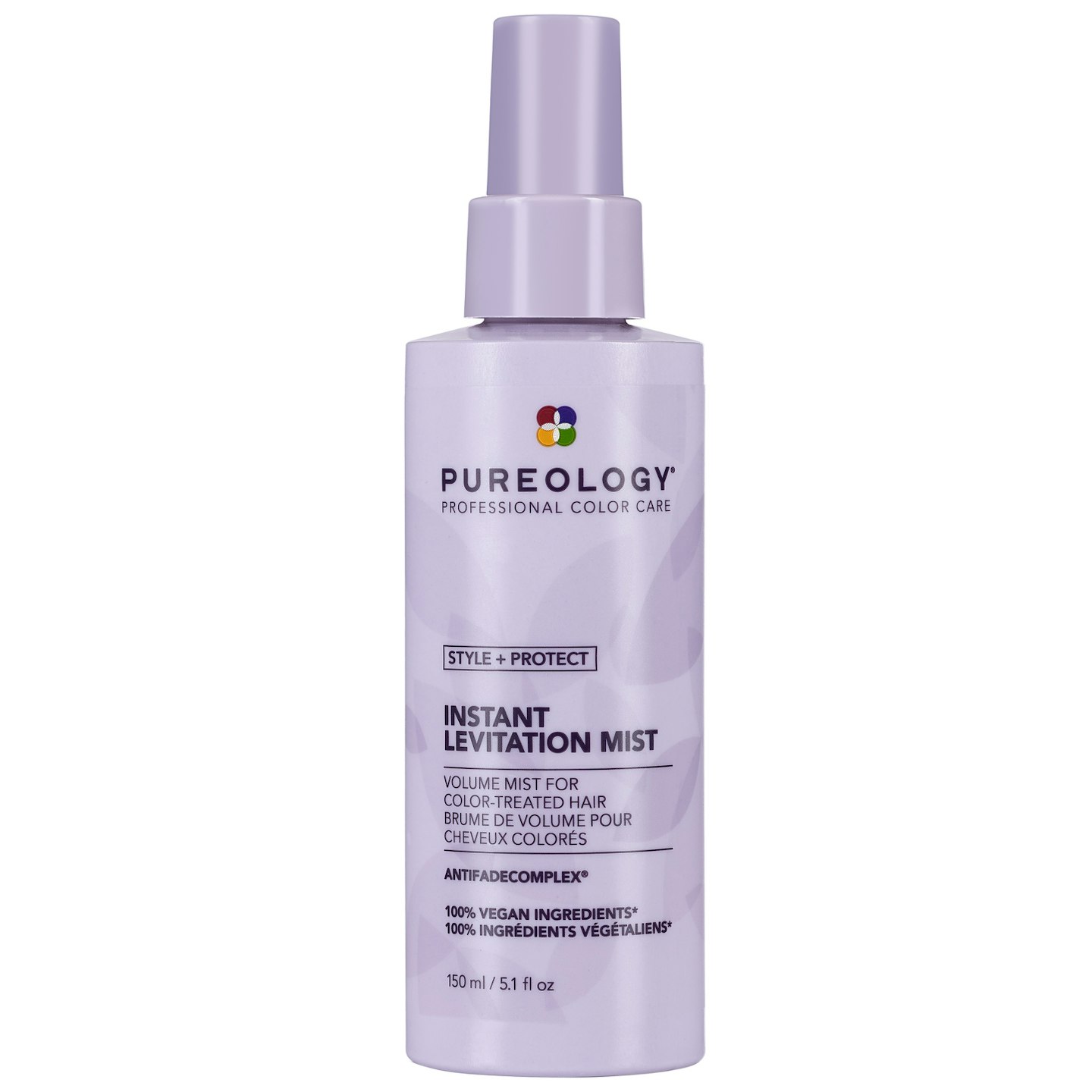 12 of 45
Pureology Instant Levitation Mist, £26
Mist this spray through damp roots to add volume and bounce in an instance. The clever formula also provides heat protection as well as protection from environmental aggressors with vitamin E and sunflower seed.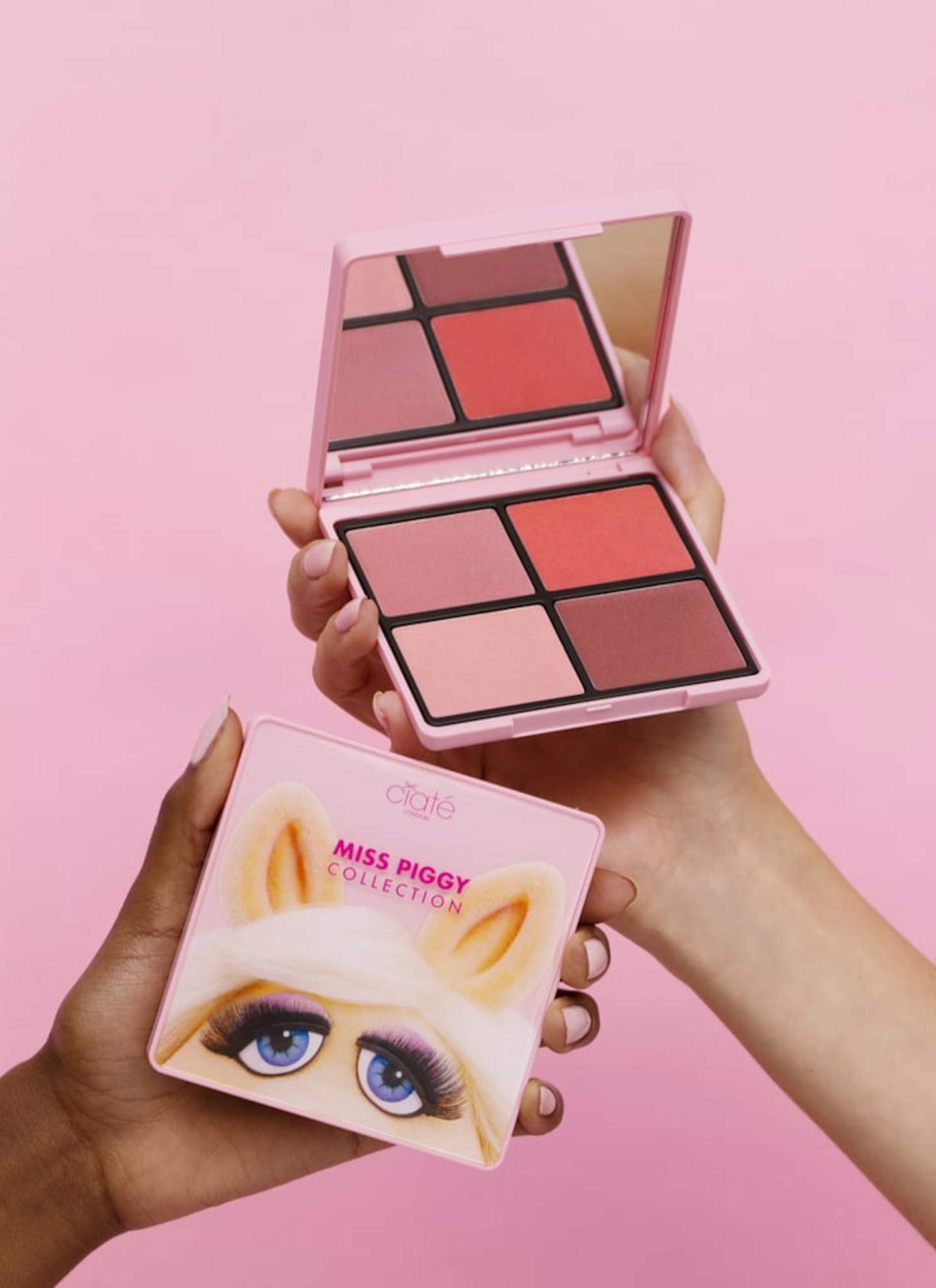 13 of 45
Ciaté London x Miss Piggy Collection All About Moi! Cheek Palette, £29
Take a trip down memory lane with this joyful, pretty-in-pink make-up collaboration between Ciaté London and Miss Piggy. The standout? This creamy blusher palette housing four rosy shades with matte, sheen and glow formulas.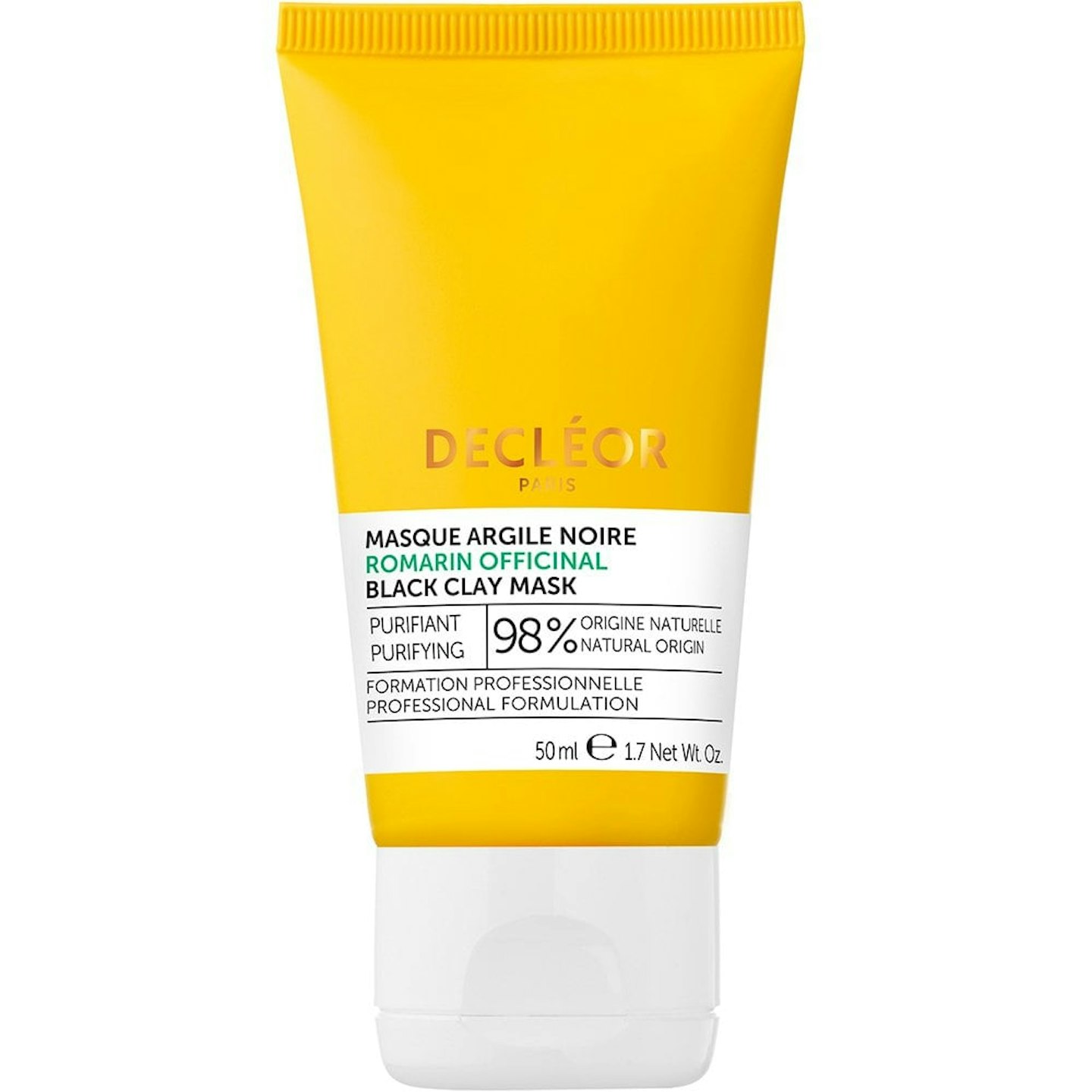 14 of 45
DECLÉOR Rosemary Mask, £41.50
Blended with black clay and salicylic acid, this luxurious mask works to minimise the appearance of breakouts and blemishes - ideal for 'maskne'.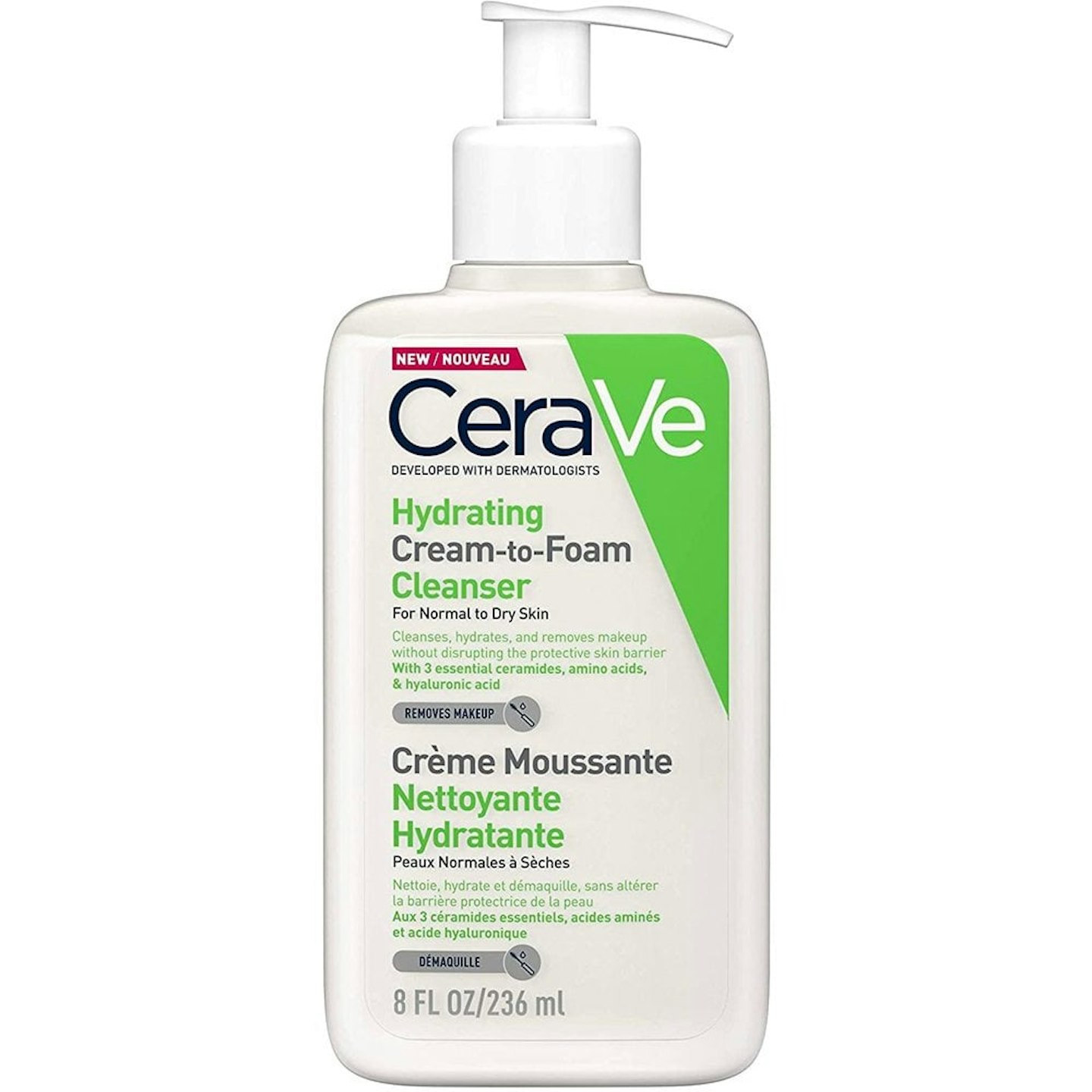 15 of 45
CeraVe Cream to Foam Cleanser, £12.50
Obsessed with CeraVe? Us too, which is why you need to try this cream-to-foam cleanser asap. Lightweight and gentle, it does a stellar job at removing make-up, grime and pollution.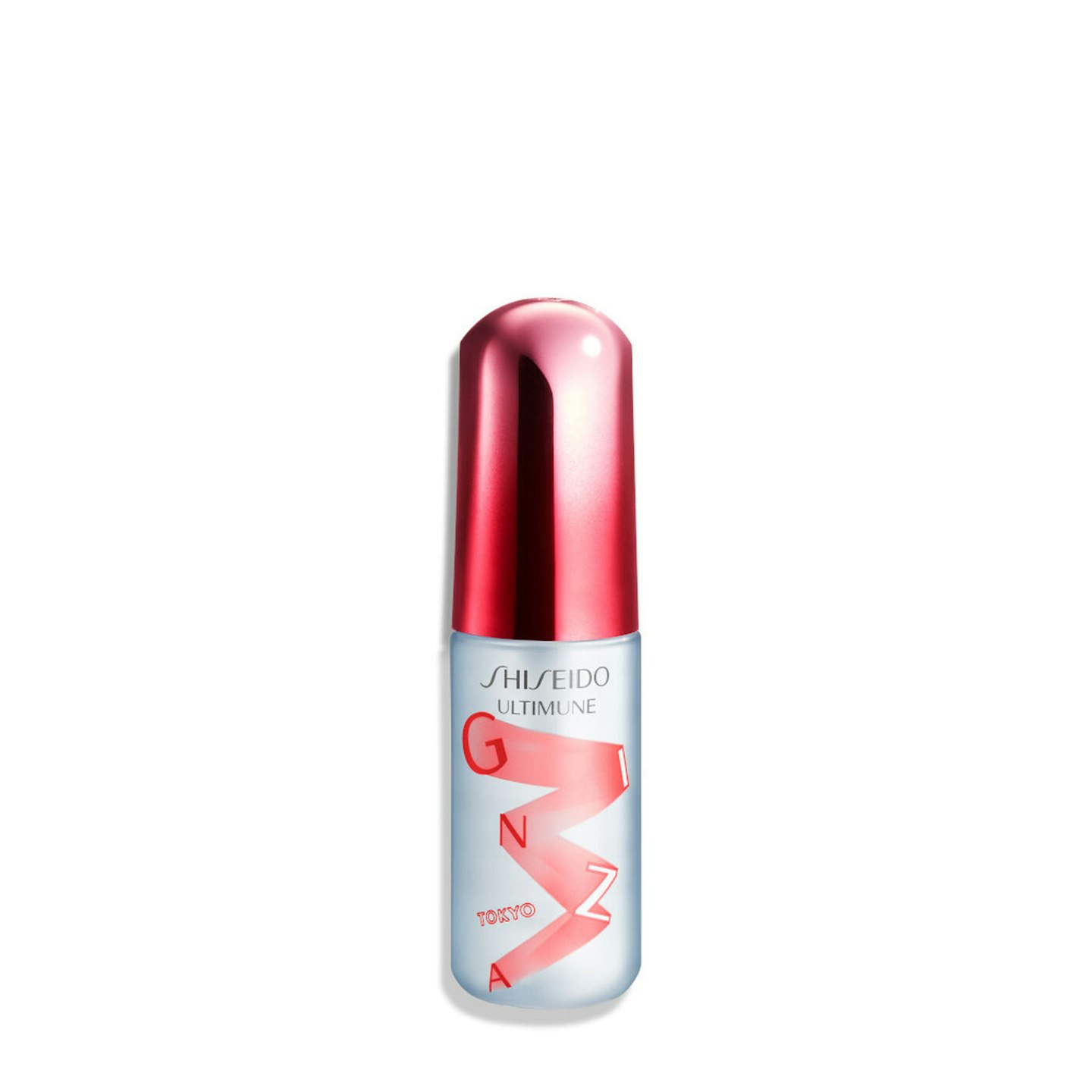 16 of 45
Shiseido Ultimune Defense Refresh Mist, £56
Dry, thirsty skin? Keep this spray within arms-reach and mist your face whenever you need a pick-me-up. Plus it comes with a refill for when you run out.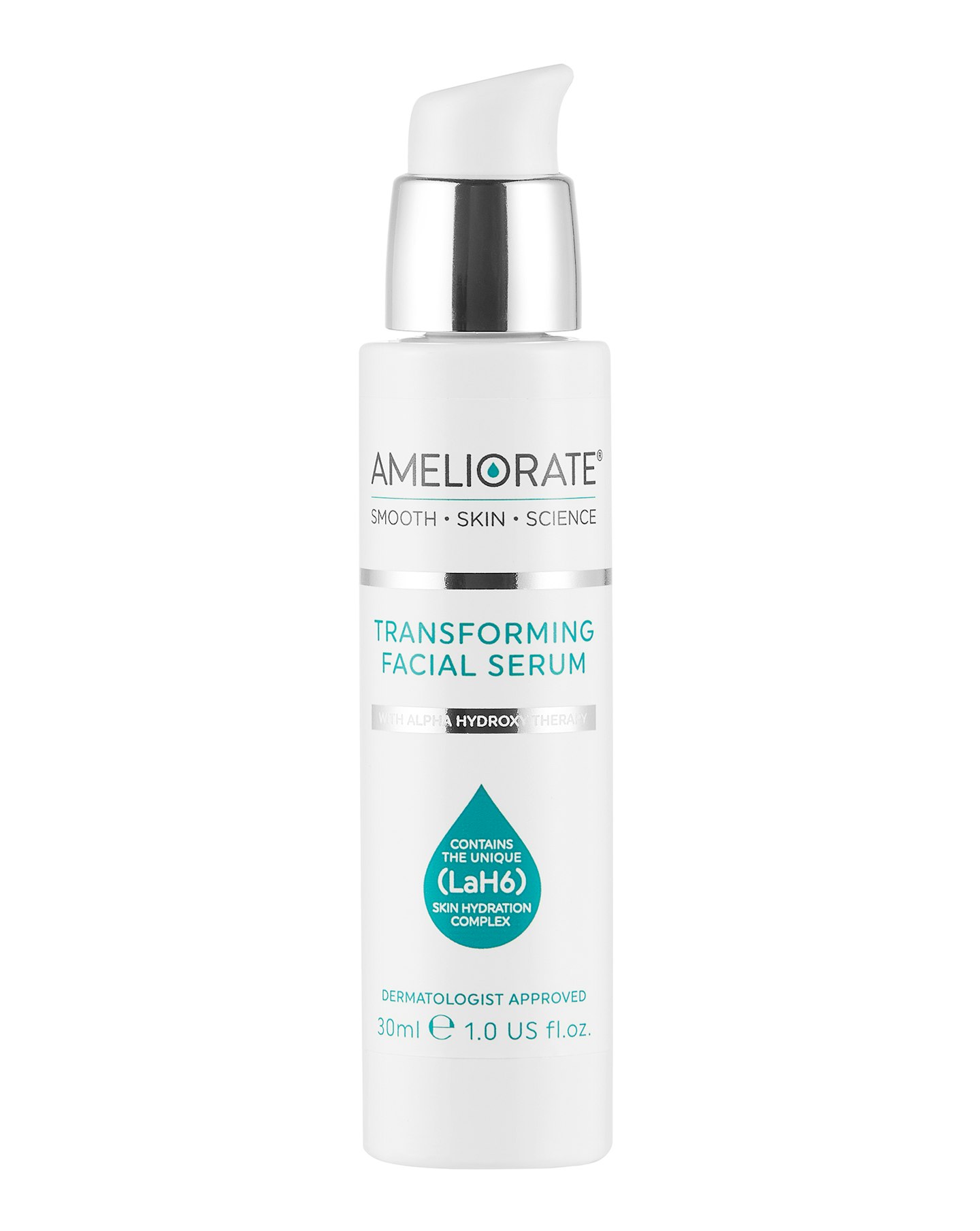 17 of 45
Ameliorate Transforming Facial Serum, £33
The brainchild behind our favourite Transforming Body Lotion, Ameliorate has just dropped a collection of products to target the skin on our face. The hero? This hydrating, nourishing serum that gently exfoliates skin with Lactic Acid.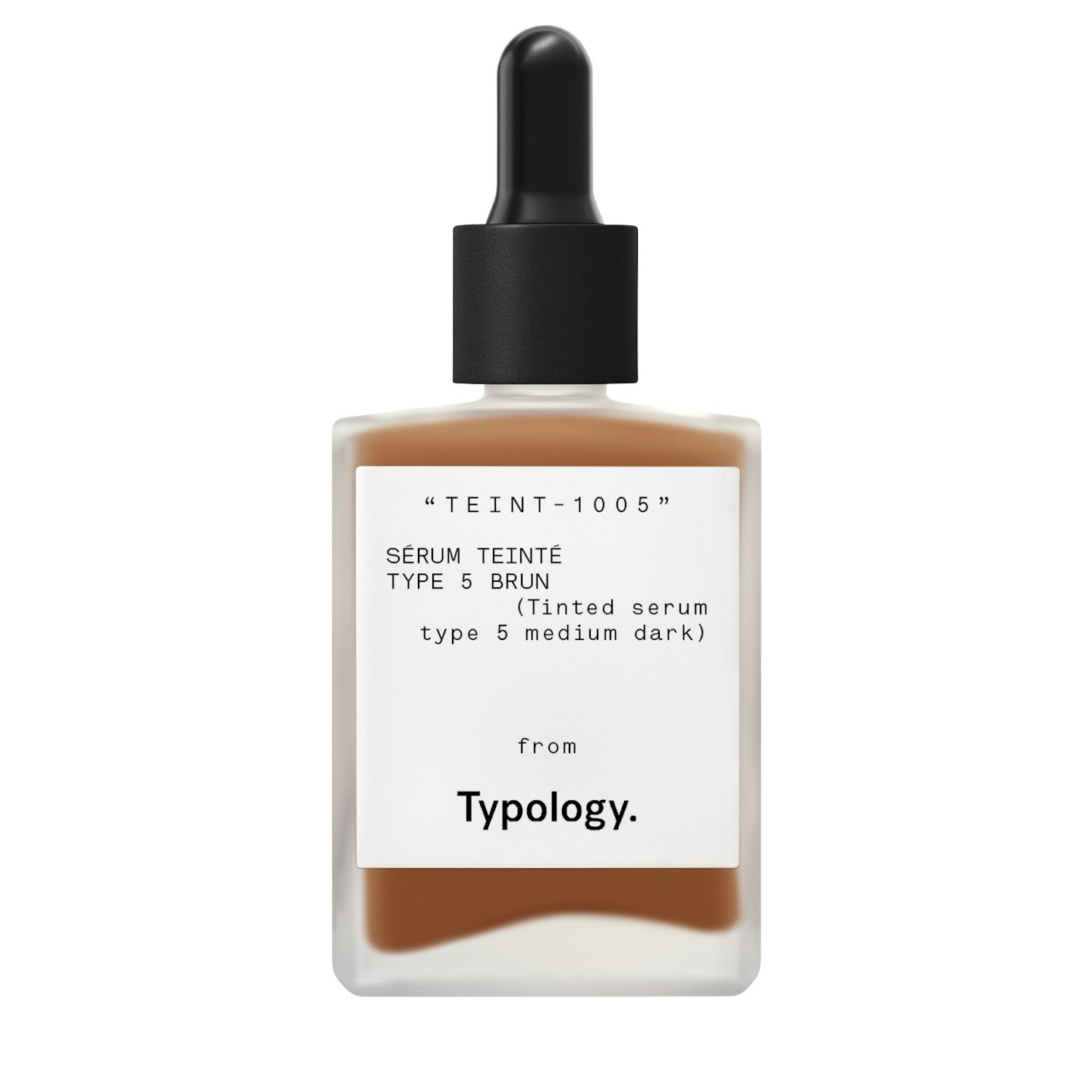 18 of 45
Typology Tinted Serum, £24.80
New brand from Paris, Typology hit the mainstream earlier this year with its curated edit of simplified skincare solutions using naturally-derived ingredients. Now, venturing into make-up - the brand has just launched this incredibly lightweight tinted serum packed with vitamin C and aloe vera to brighten and hydrate skin while providing good coverage.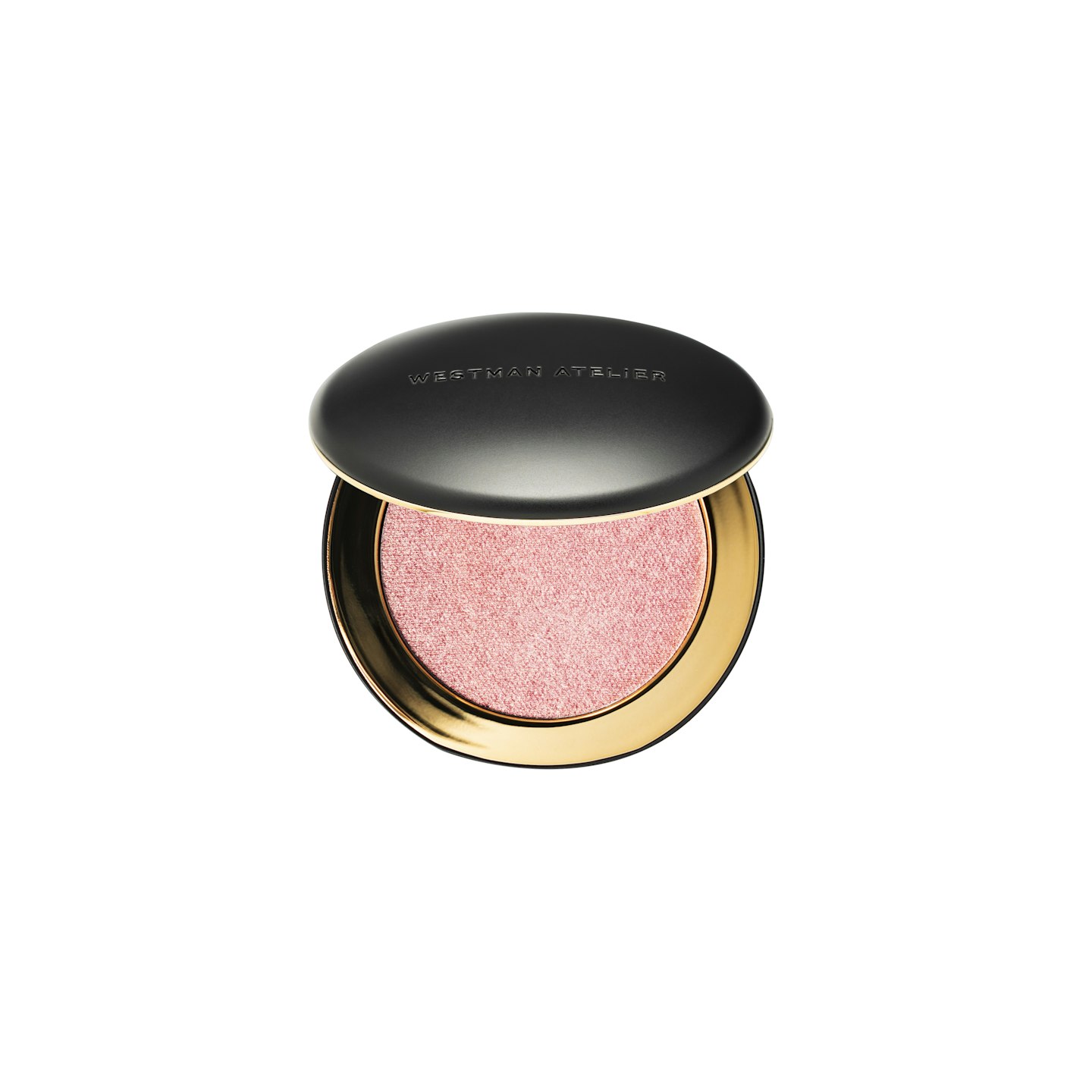 19 of 45
Westman Atelier Super Loaded Tinted Highlight - Peau de Rosé, £65
This looks like a powder, but in fact it's a creamy highlighter that delivers just the right amount of shimmer. Top tip? Gucci suggests skipping foundation and wearing Peau de Rosé on bare skin with just a brushed up brow.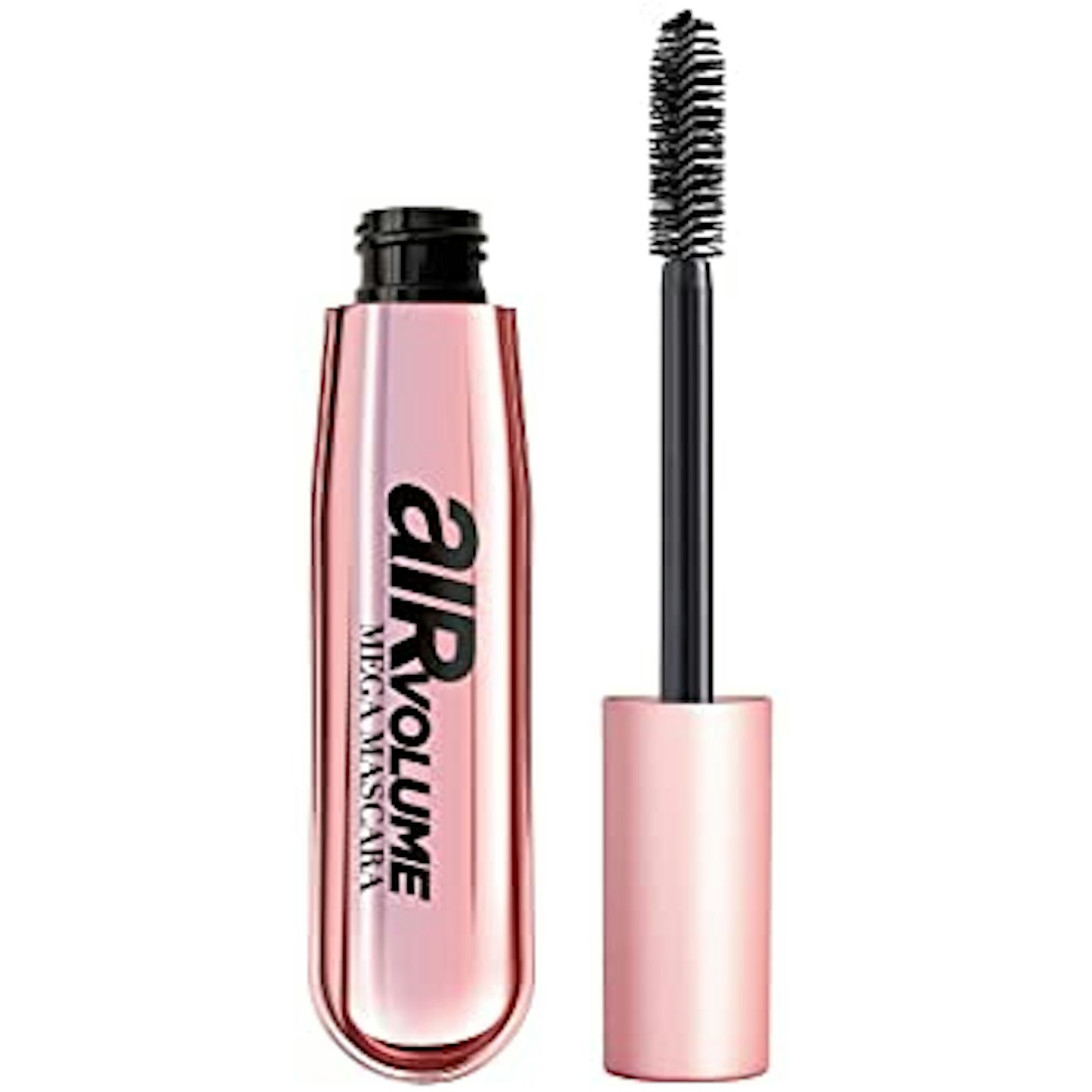 20 of 45
L'Oreal Paris Air Volume Mega Mascara, £10.99
Oh this mascara is a goody. With a thick, bristled brush that coats every single lash - you get lots of volume without lashes feeling weighed down or clumpy.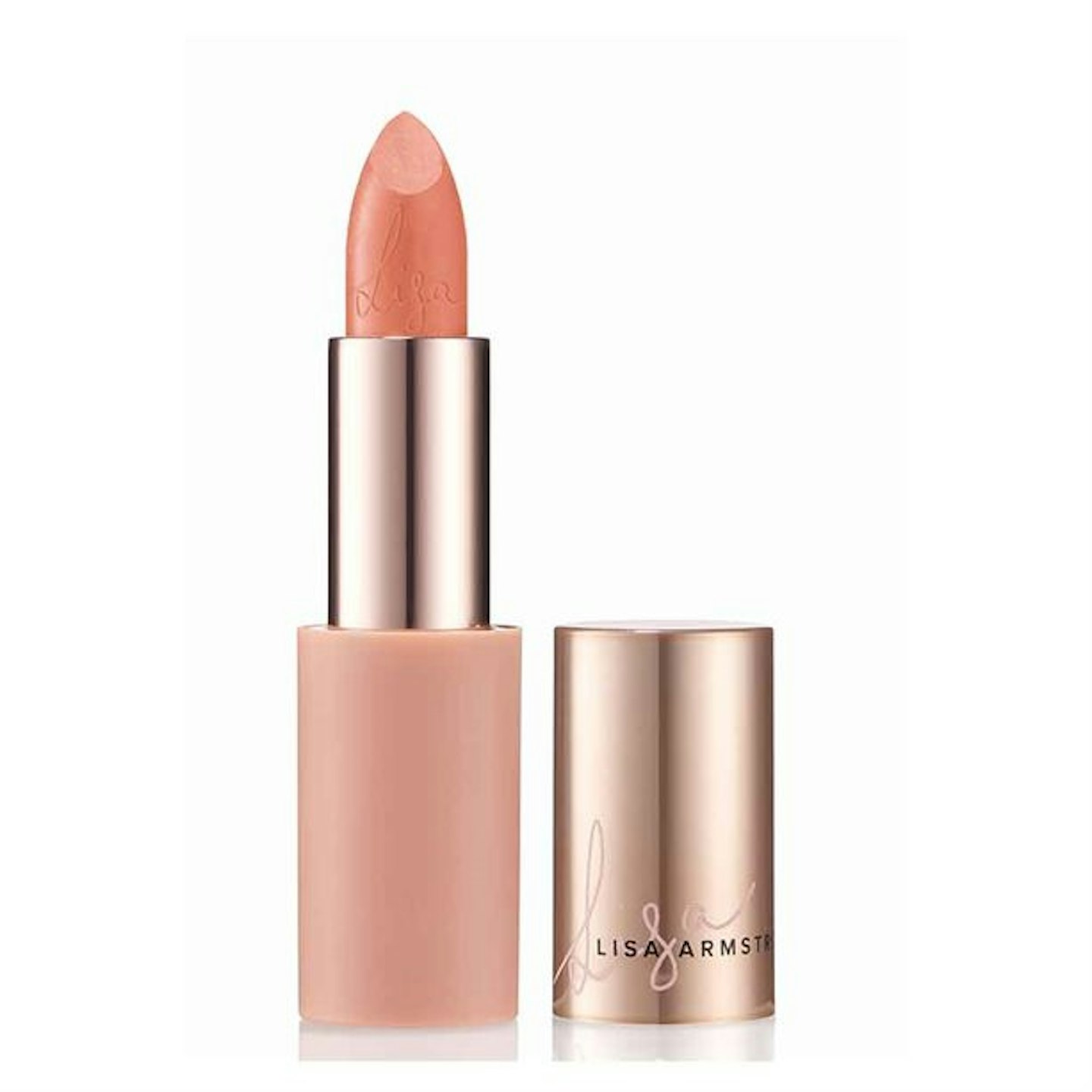 21 of 45
Lisa Armstrong MATTEiculous Lipstick, £12
Matte but non-drying, these affordable lipsticks from make-up artist, Lisa Armstrong, are creamy and moisturising with impressive staying power.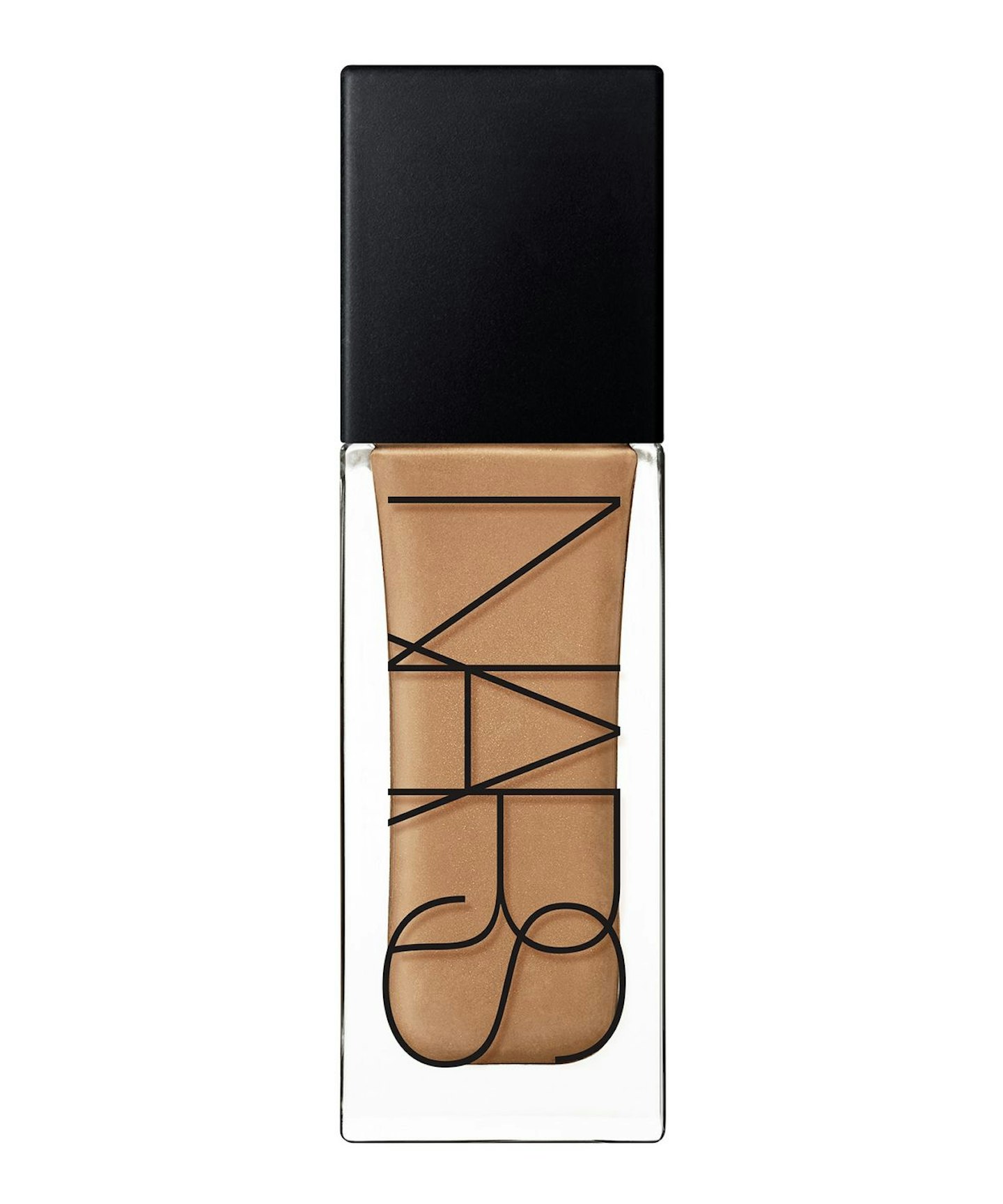 22 of 45
Nars Tinted Glow Booster, £28
New in from Nars, this glow-bestowing tinted cream is blended with pearlescent pigments to create a luminous finish. Use alone, under foundation or on top as a highlighter.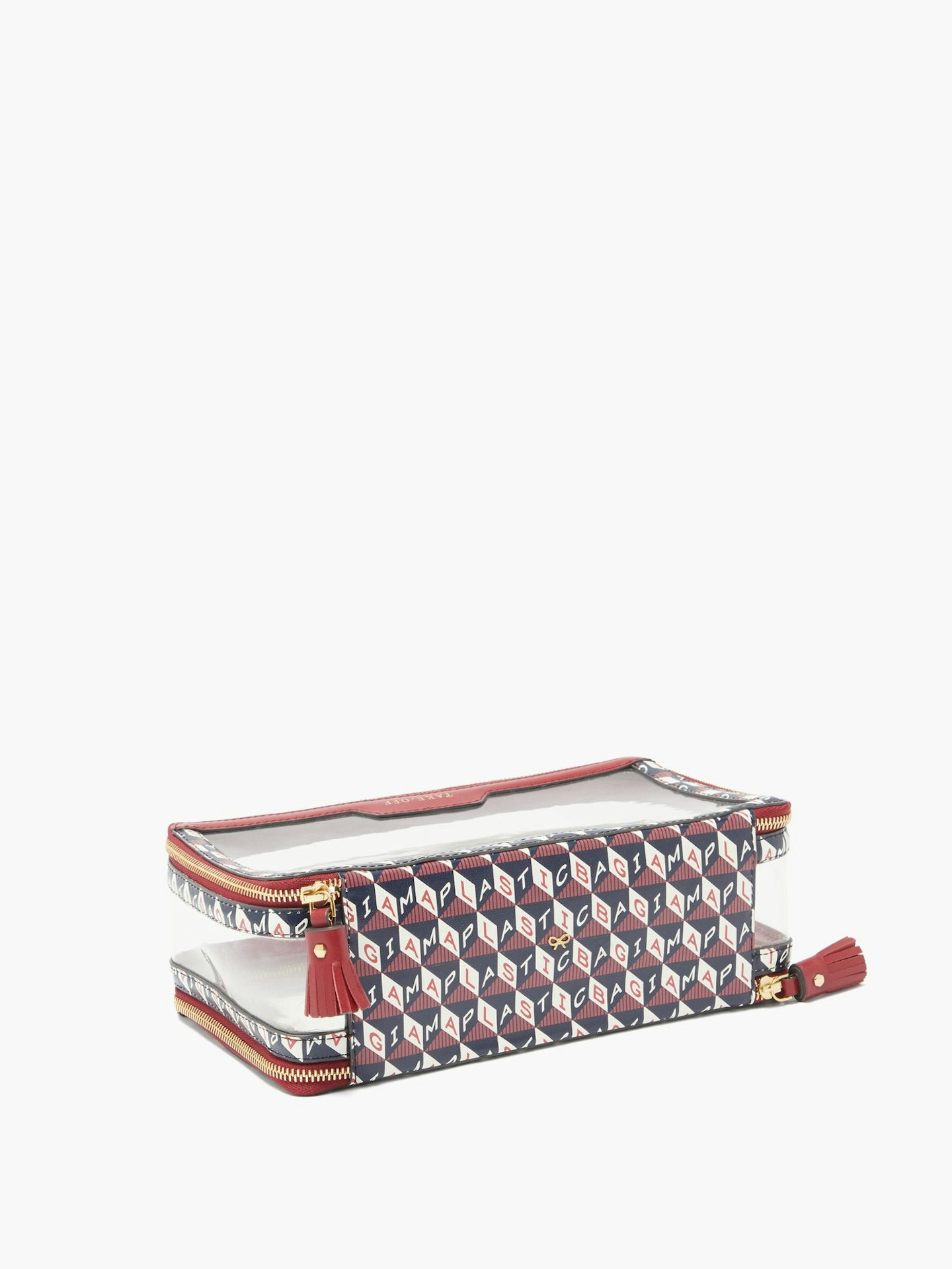 23 of 45
Anya Hindmarch In-Flight I Am A Plastic Bag travel bag, £250
Travel bags don't come much chicer than this. And while, yes, we're not travelling as much at the moment - this recycled nylon bag is the perfect size for weekends away and staycations.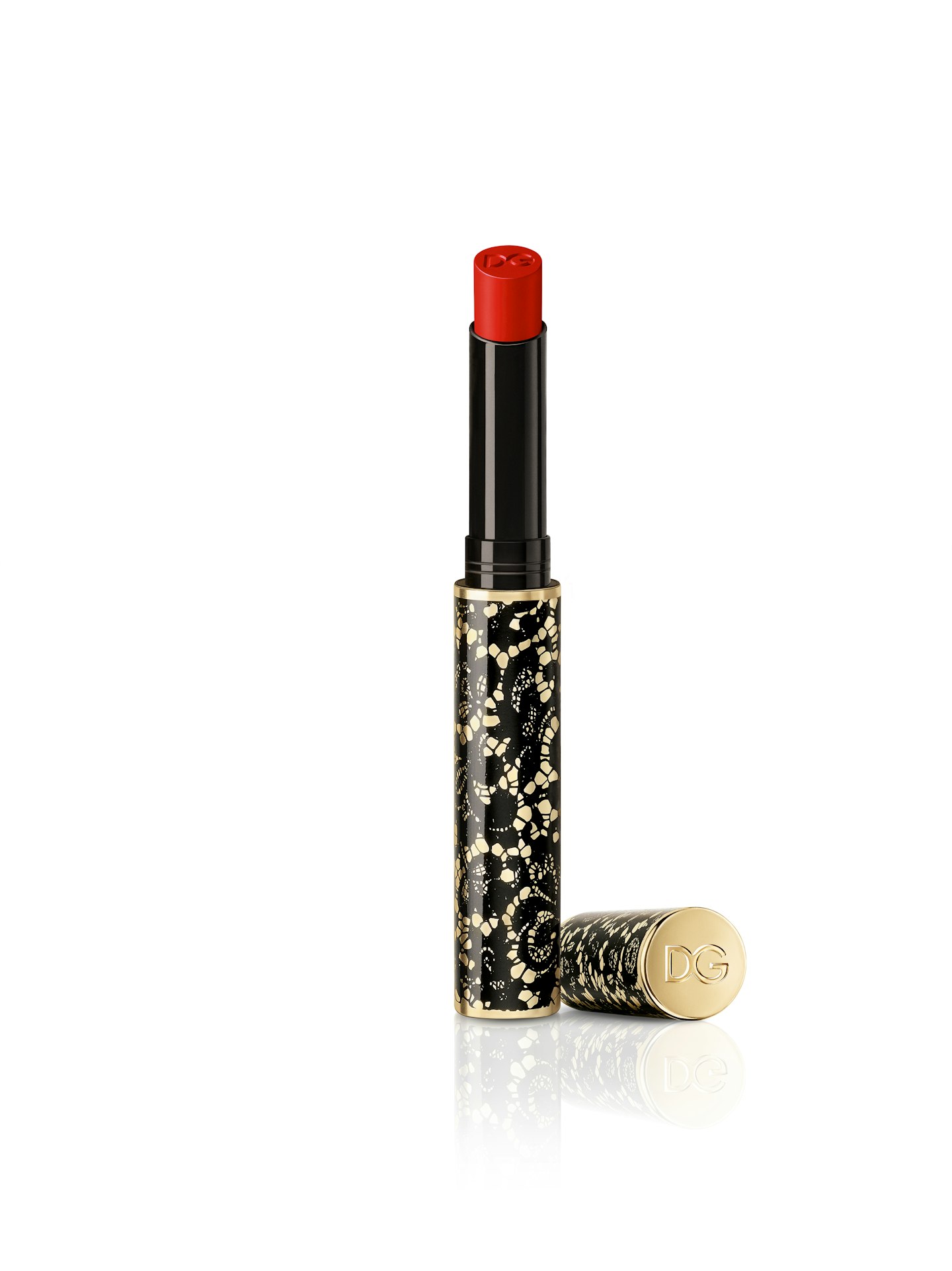 24 of 45
Dolce & Gabbana Passionlips Lipstick, £36
Of course you need another new lipstick. Specifically, this cream-to-powder skinny lip pen that glides on for a soft, matte finish. Available in 16 shades, we love this poppy red for autumn.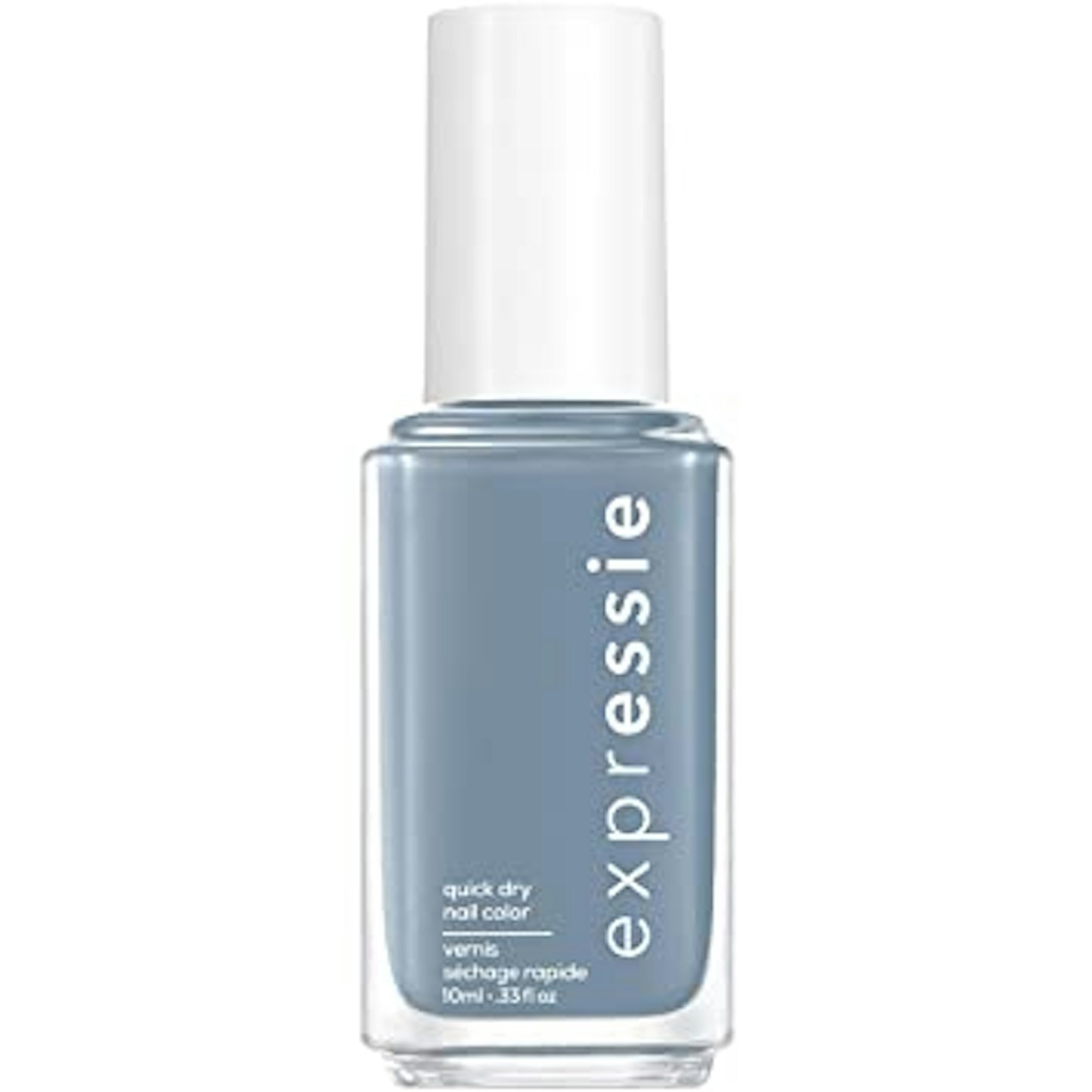 25 of 45
Essie ExprEssie Quick Dry, £7.99
Love having your nails painted but hate the drying time? Turn your talons to this quick drying polish that takes just one minute to dry (we're not kidding). Available in 20 shades spanning everything from olive green to burgundy and grey - this is the perfect nail collection to match your Autumn/Winter wardrobe.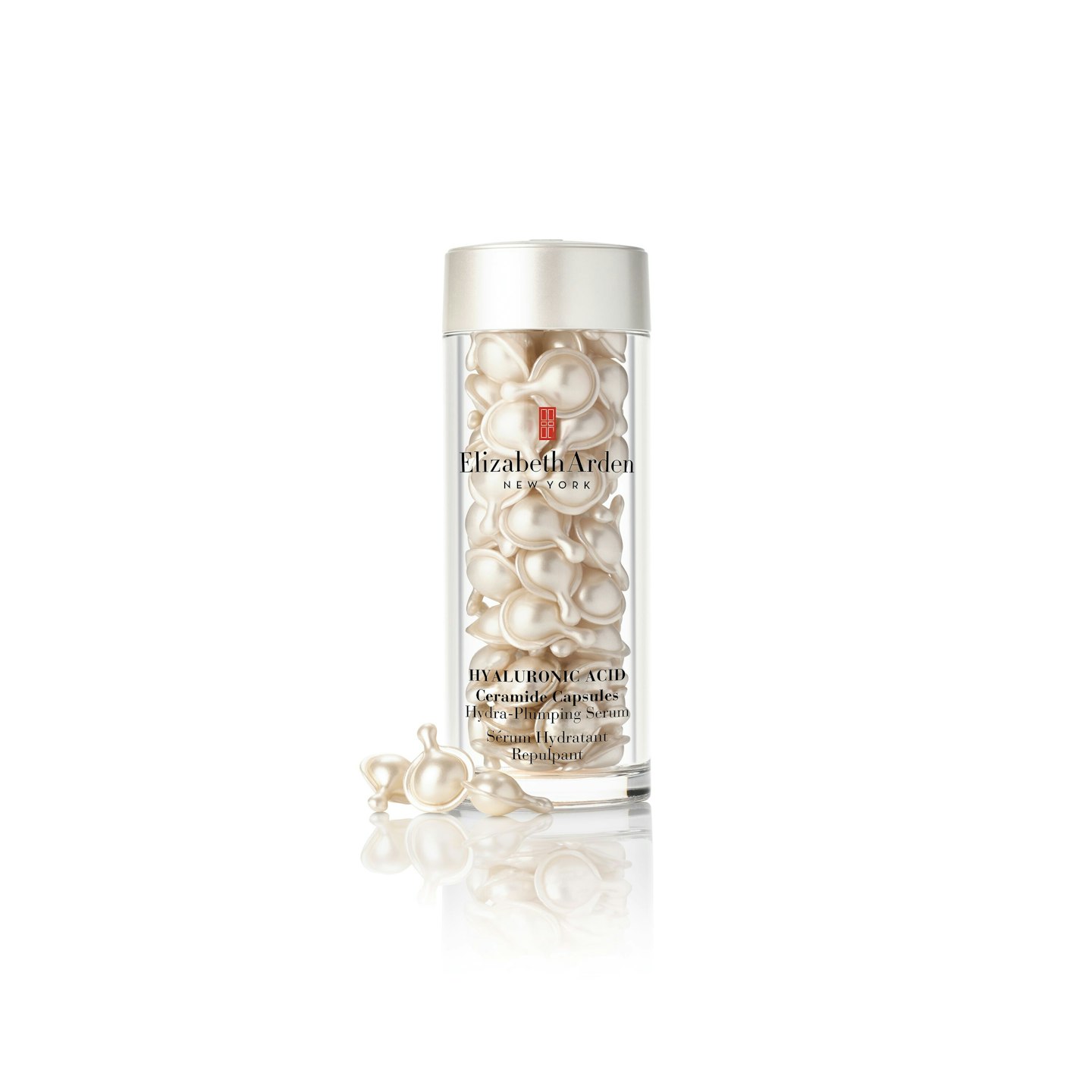 26 of 45
Elizabeth Arden Hyaluronic Acid Ceramide Capsules Hydra-Plumping Serum, £75
Serving up a daily dose of hyaluronic acid and ceramides, these travel-friendly ampoules hydrate and strengthen the skin's barrier.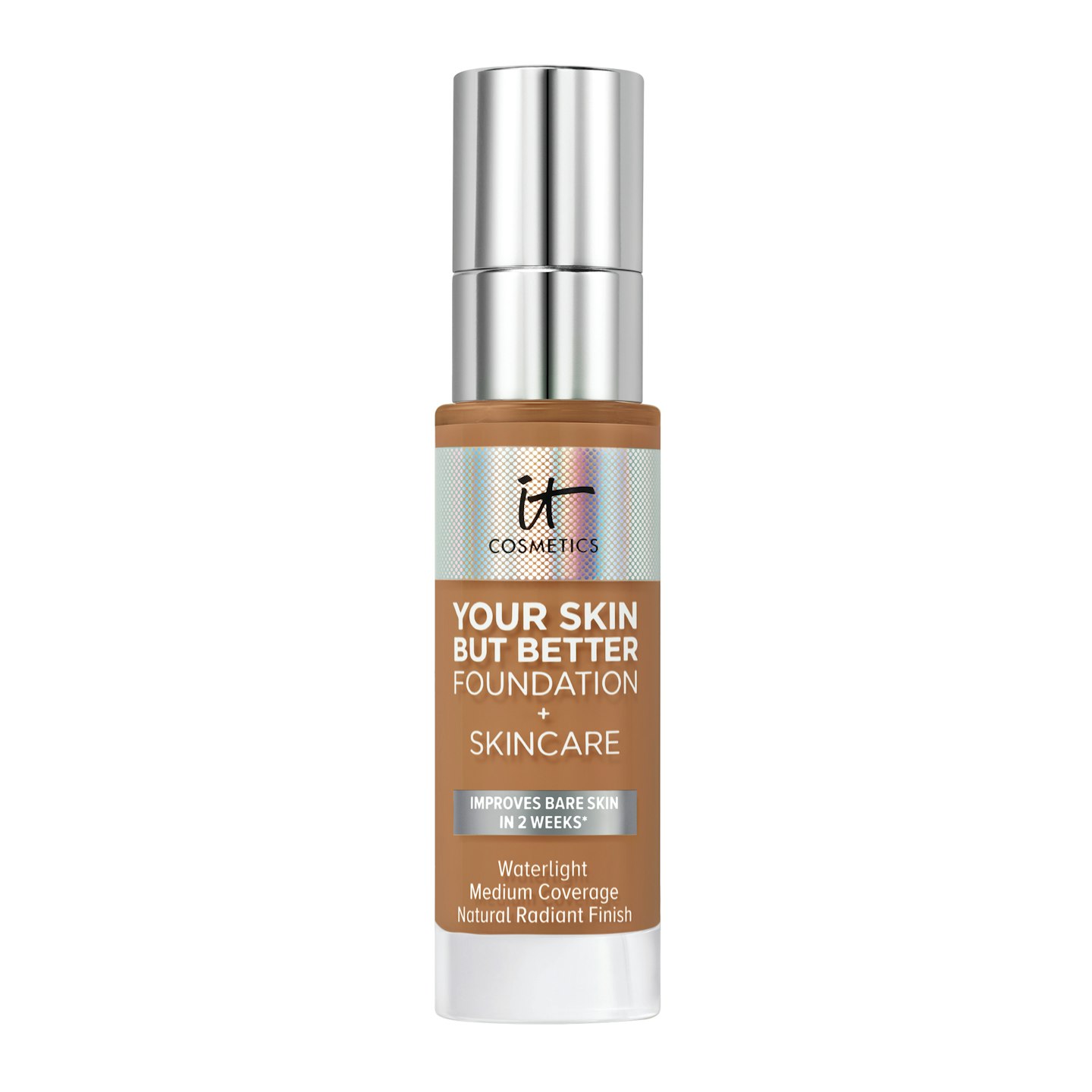 27 of 45
It Cosmetics Your Skin But Better Foundation + Skincare, £32
Responsible for creating the best CC cream out there, It Cosmetics are back with a brand new expertly formulated foundation. Combining skincare with great coverage, this lightweight base lends skin a dewy, even glow while toning and smoothing the skin's surface over time, too.
28 of 45
Jo Malone Townhouse Candle Green Tomato Vine, £90
Unsurprisingly, sales of candles have shot up during lockdown. As we're spending more time at home we want it to be a cosy, warm and relaxing environment. To elevate your living room aura, invest in this chic ceramic candle from Jo Malone's latest collection.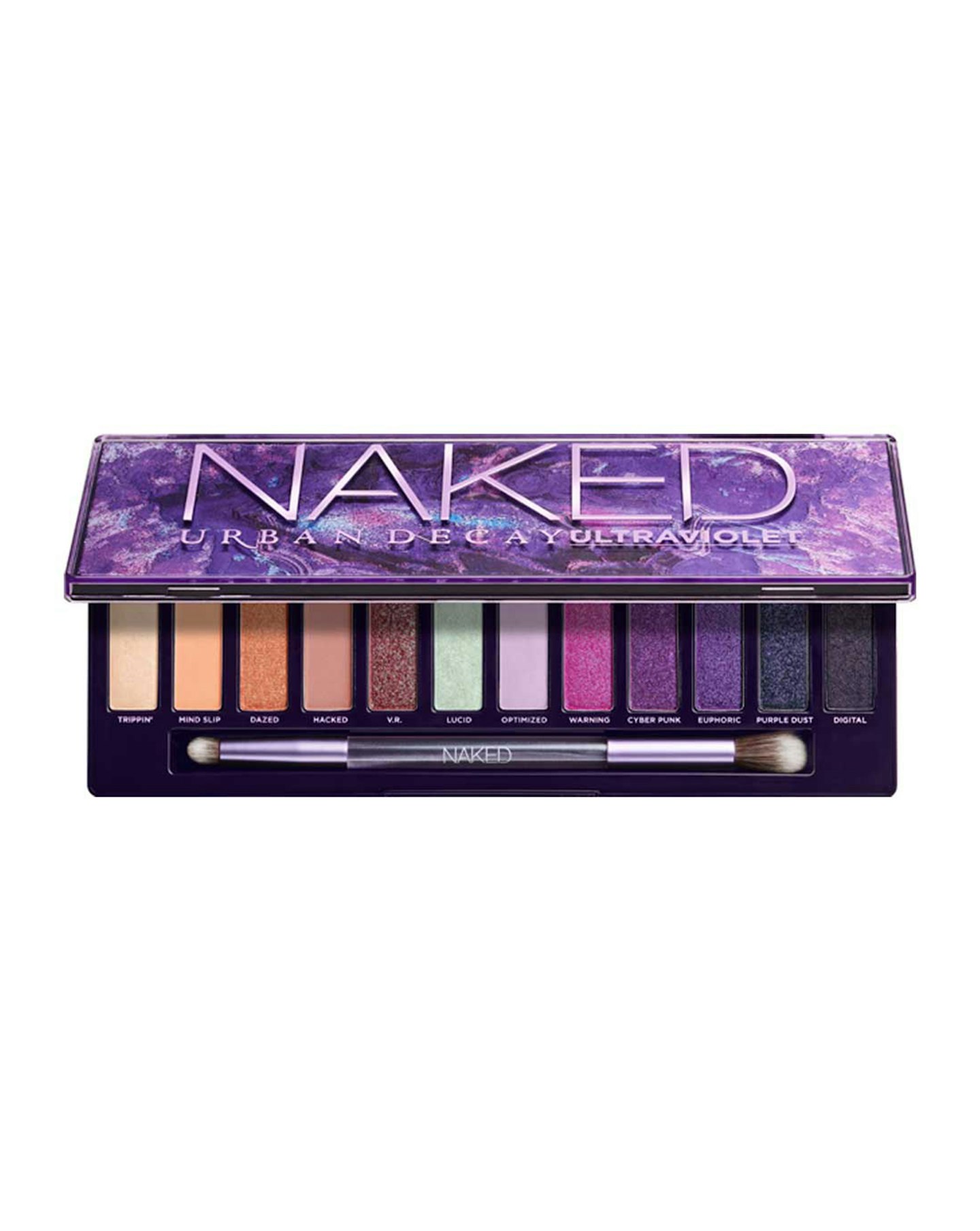 29 of 45
Urban Decay Naked Ultra Violet Palette, £43
When it comes to eyeshadow palettes, Urban Decay always deliver. The latest Naked edition comes complete with 12 beautiful shades spanning from warm neutrals to cool mint and deep, rich purples. Get experimental and have fun blending.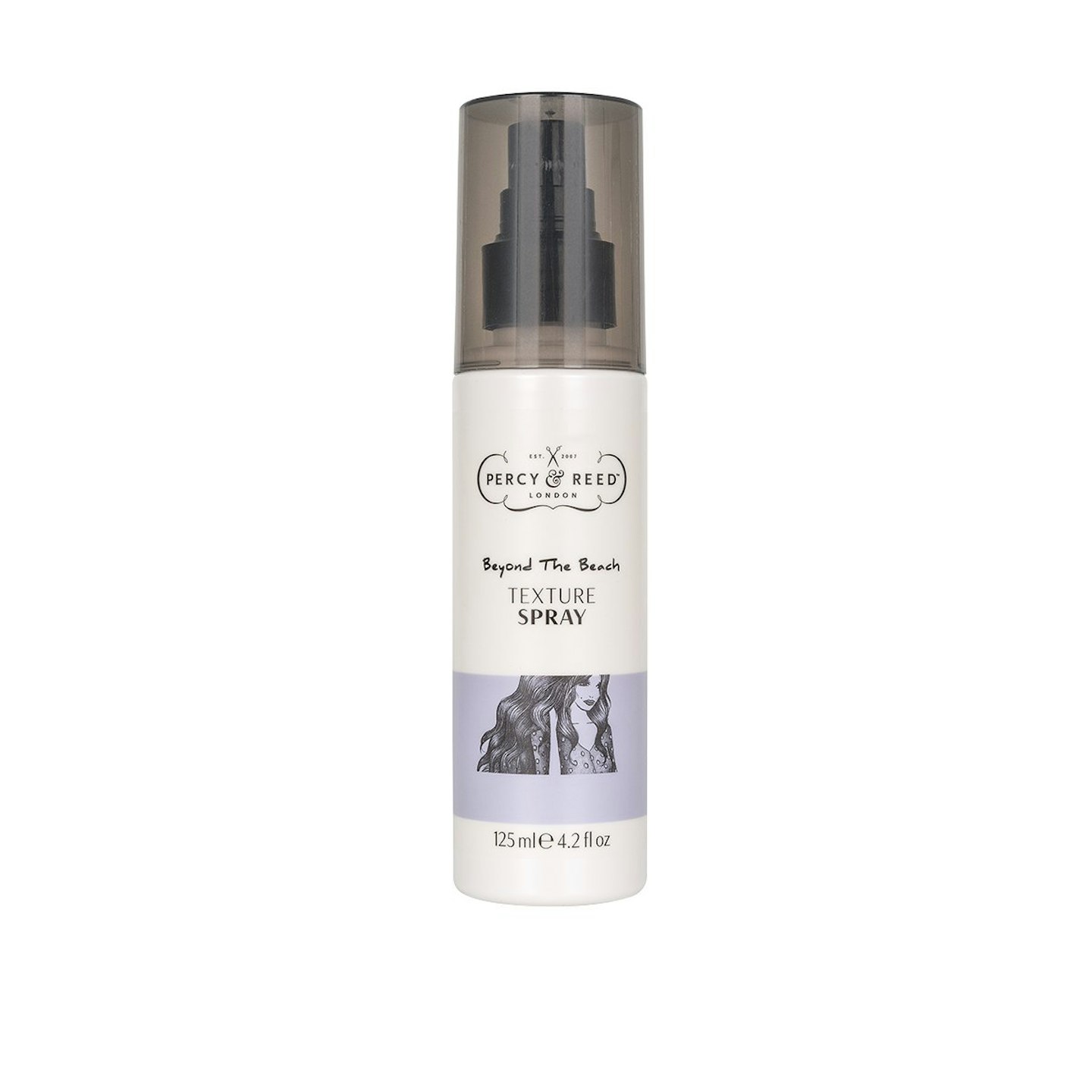 30 of 45
Percy & Reed Beyond The Beach Texture Spray, £16
For that gorgeous, beachy texture, get misting this wave spray blended with Cornish sea salt to amp up texture and create hold for those wavy hair 'dos.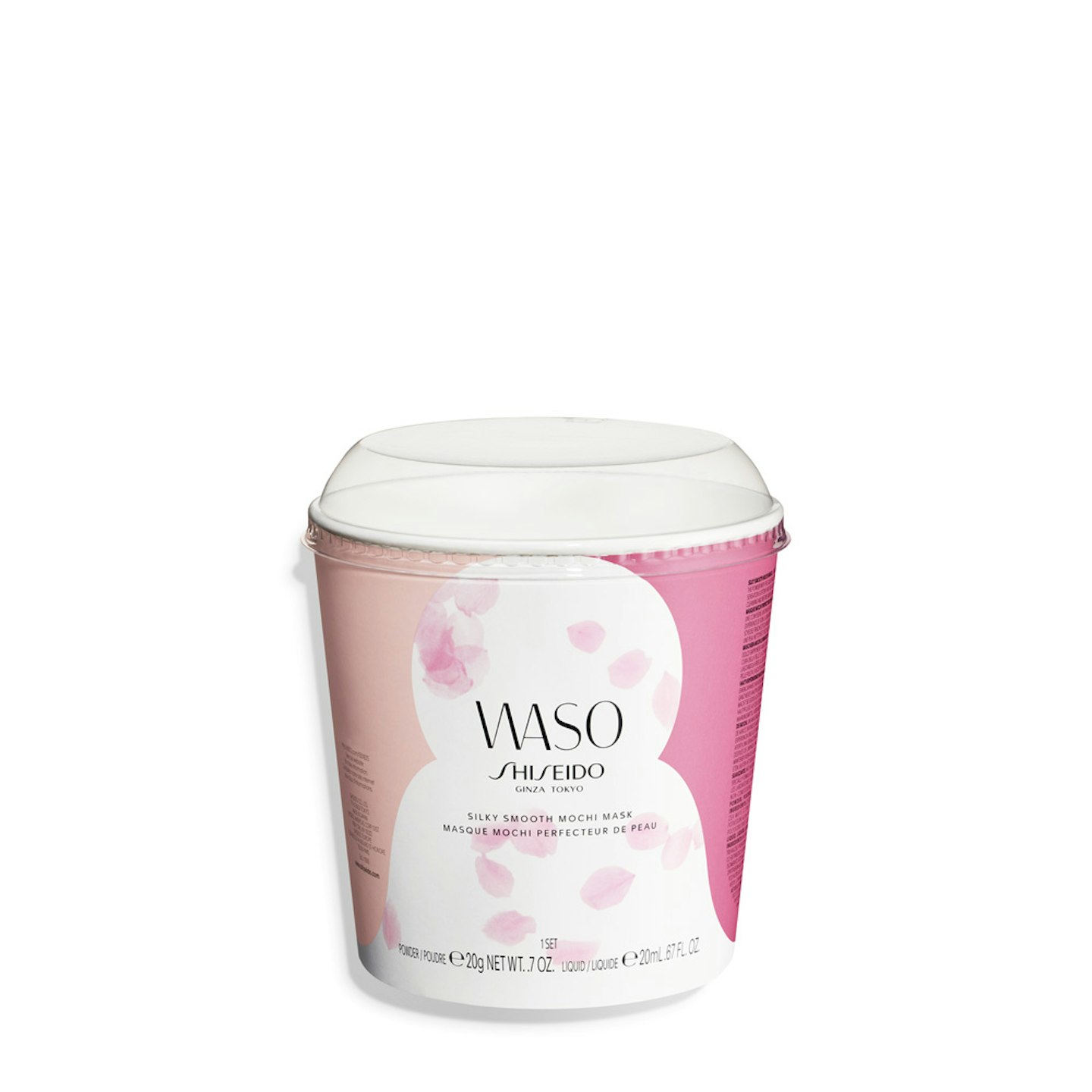 31 of 45
Shiseido WASO Silky Smooth Sakura Mochi Mask, £10
Elevate your Sunday spa session with this easy-to-mix face mask. Simply pour the powder into the cup and add the liquid agent. Stir the mixture before spreading it onto cheeks. After 5 minutes, take it off and revel in your new found glow.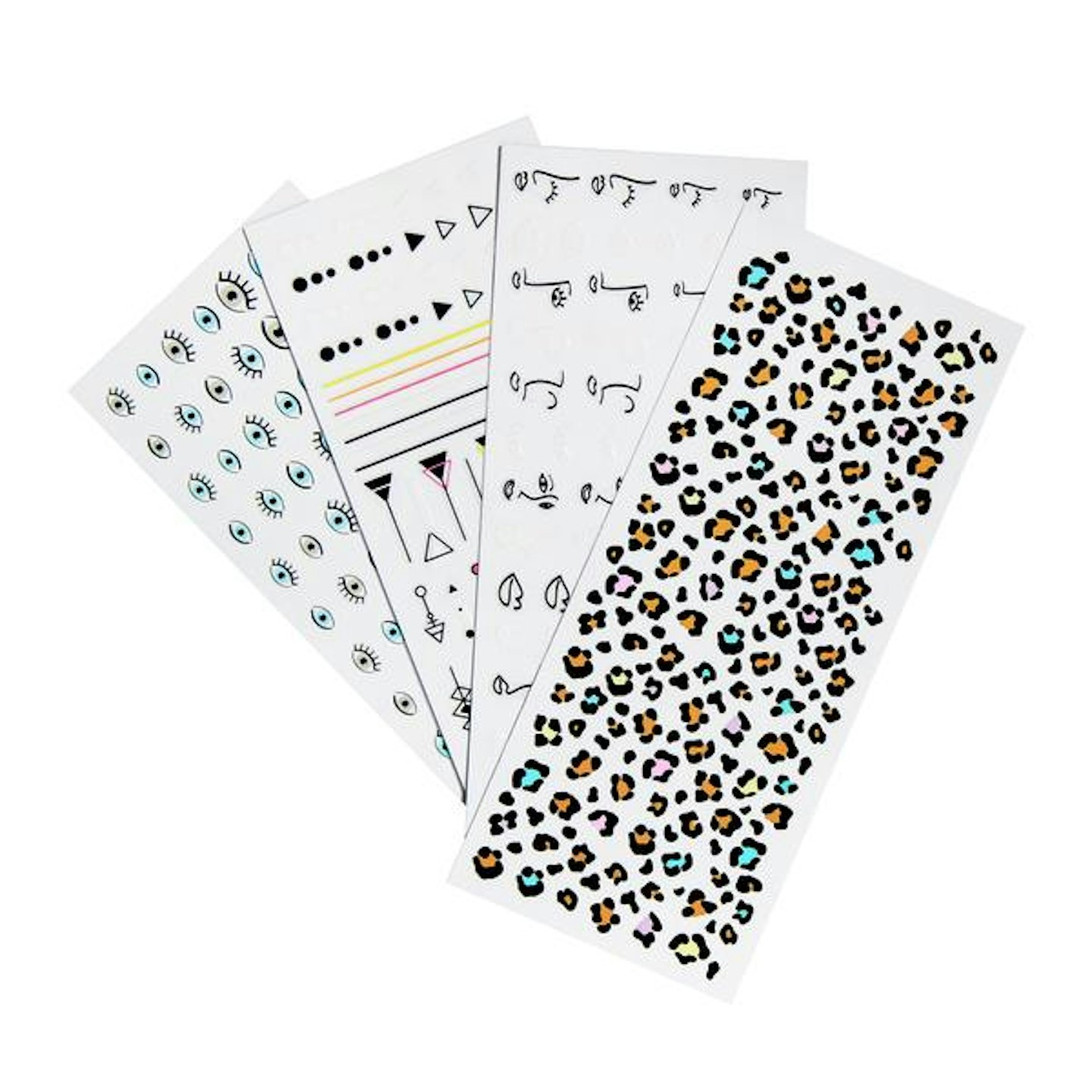 32 of 45
Ciate London Cheat Sheets, £16
These nifty nail art stickers look so good you'd be fooled into thinking they're the real deal. Simply choose an individual sticker, press onto bare or dry nails and seal in with a slick of top coat.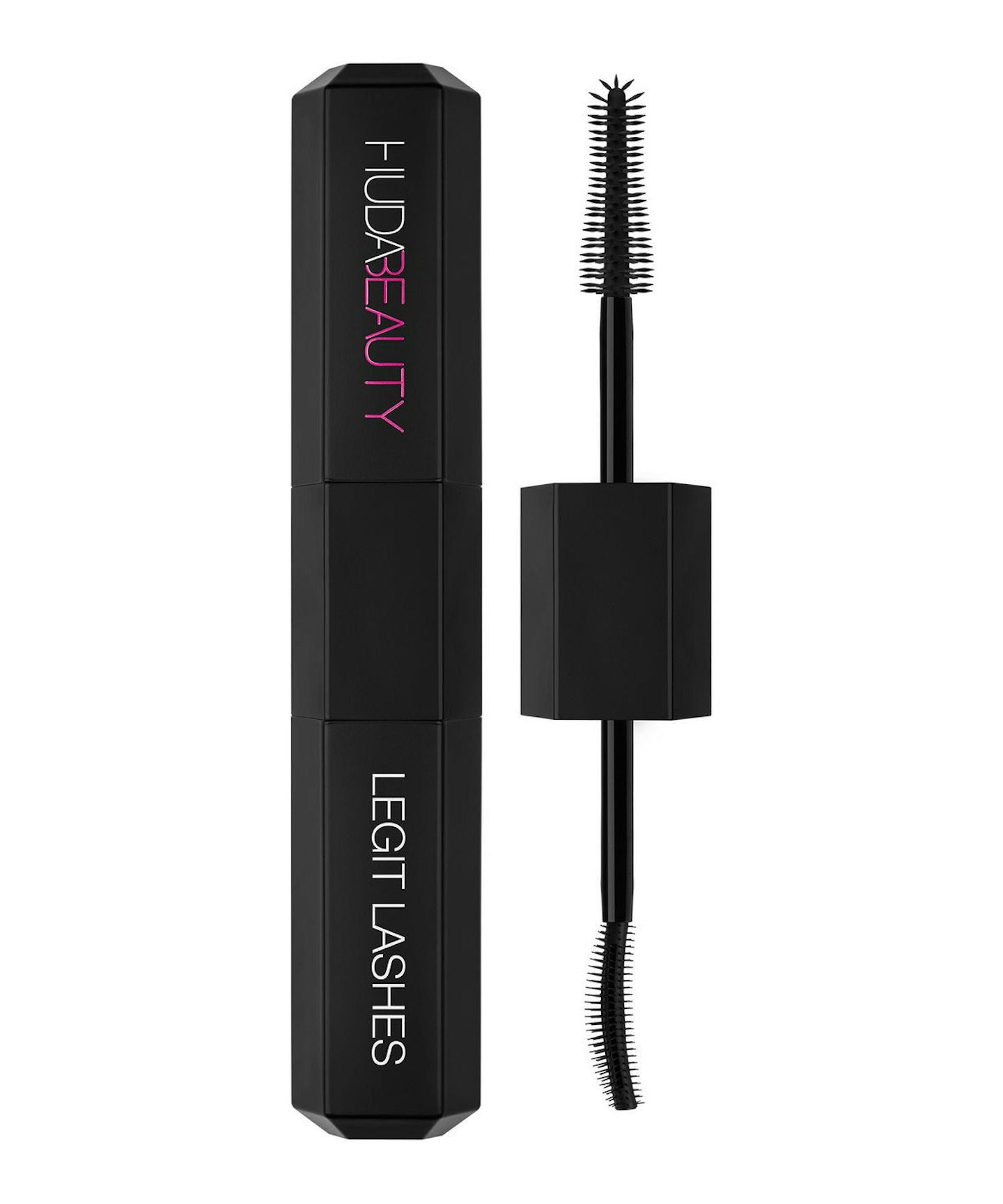 33 of 45
Huda Beauty Legit Lashes Mascara, £24
News flash: the queen of full-impact lashes, Huda Kattan, has just launched her first ever mascara and it has not just one, but two wands and formulations. 'Curl & Length' is a curved brush that grips on to every single lash, pulling them upwards and outwards. 'Volume' is an hourglass-shaped wand that really plumps up the lashes for a fluttery, full finish.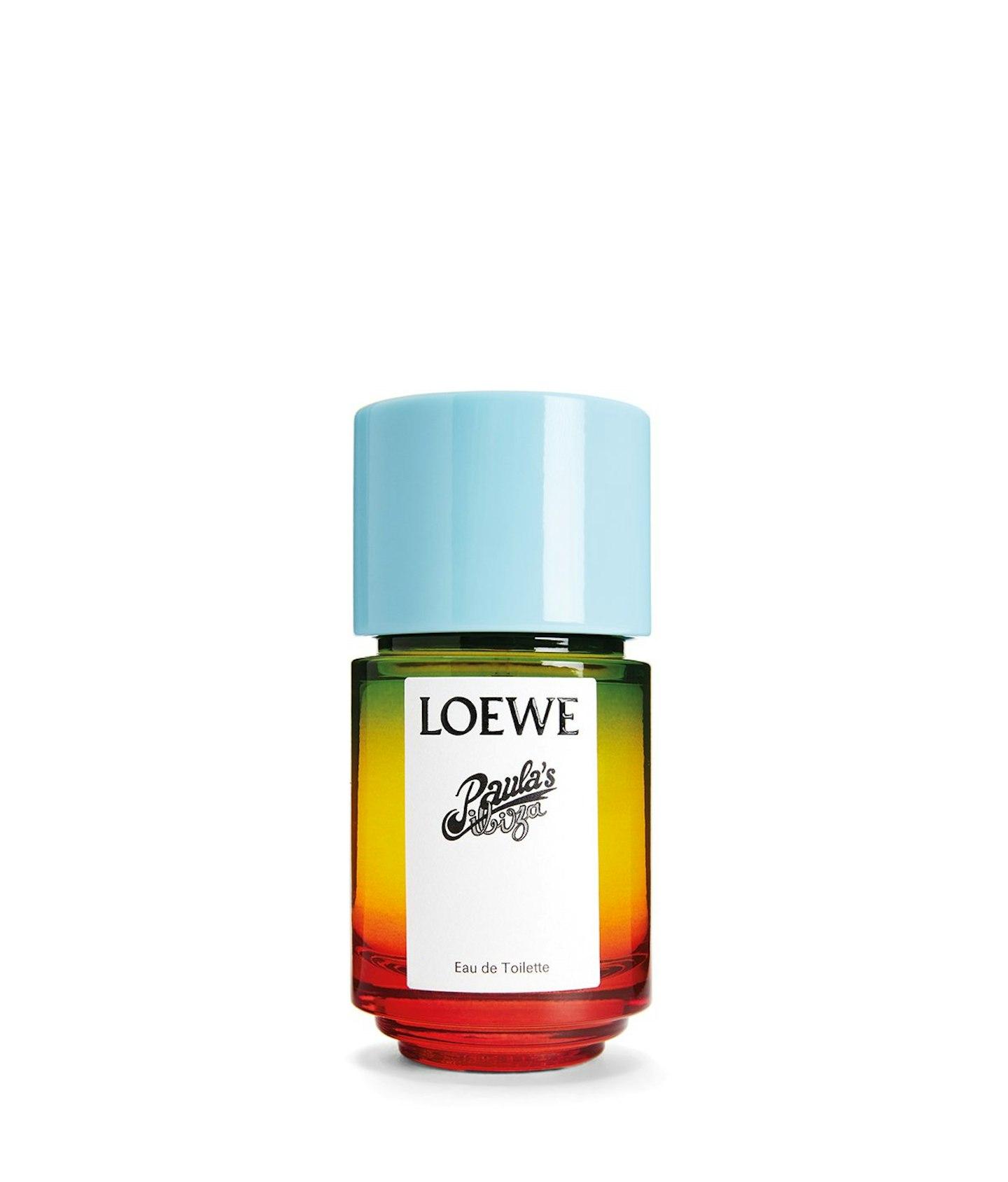 34 of 45
Loewe Paula's Ibiza Perfume, £70
All salty air and sexy musk, this concoction of coconut water, mandarin oil and frangipani flower is White Isle summers, bottled.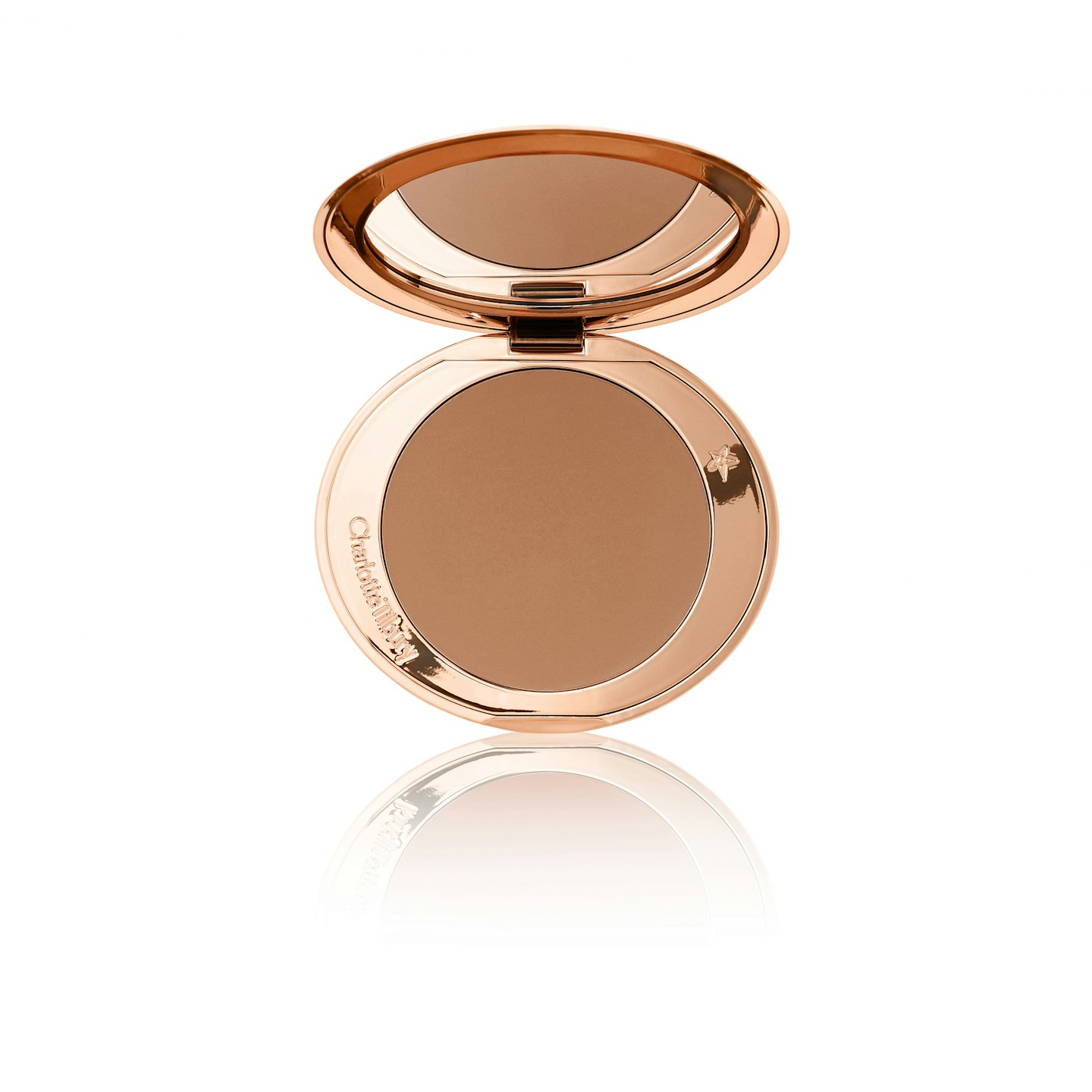 35 of 45
Charlotte Tilbury Airbrush Bronzer, £39
This is your partner in crime for setting off a tan. From cheekbones to temple, collarbones to shoulders, a bit of this perfectly matte bronzing powder will get you that J-Lo glow in no time.
36 of 45
Biossance Squalane + Lactic Acid Resurfacing Night Serum, £56
Vegan, cruelty-free and sustainable, Biossance is the latest beauty brand to get behind that doesn't skimp on efficacy. Apply this gentle yet powerful 10% lactic acid serum before you hit the hay and wake up to a bright, bouncy complexion.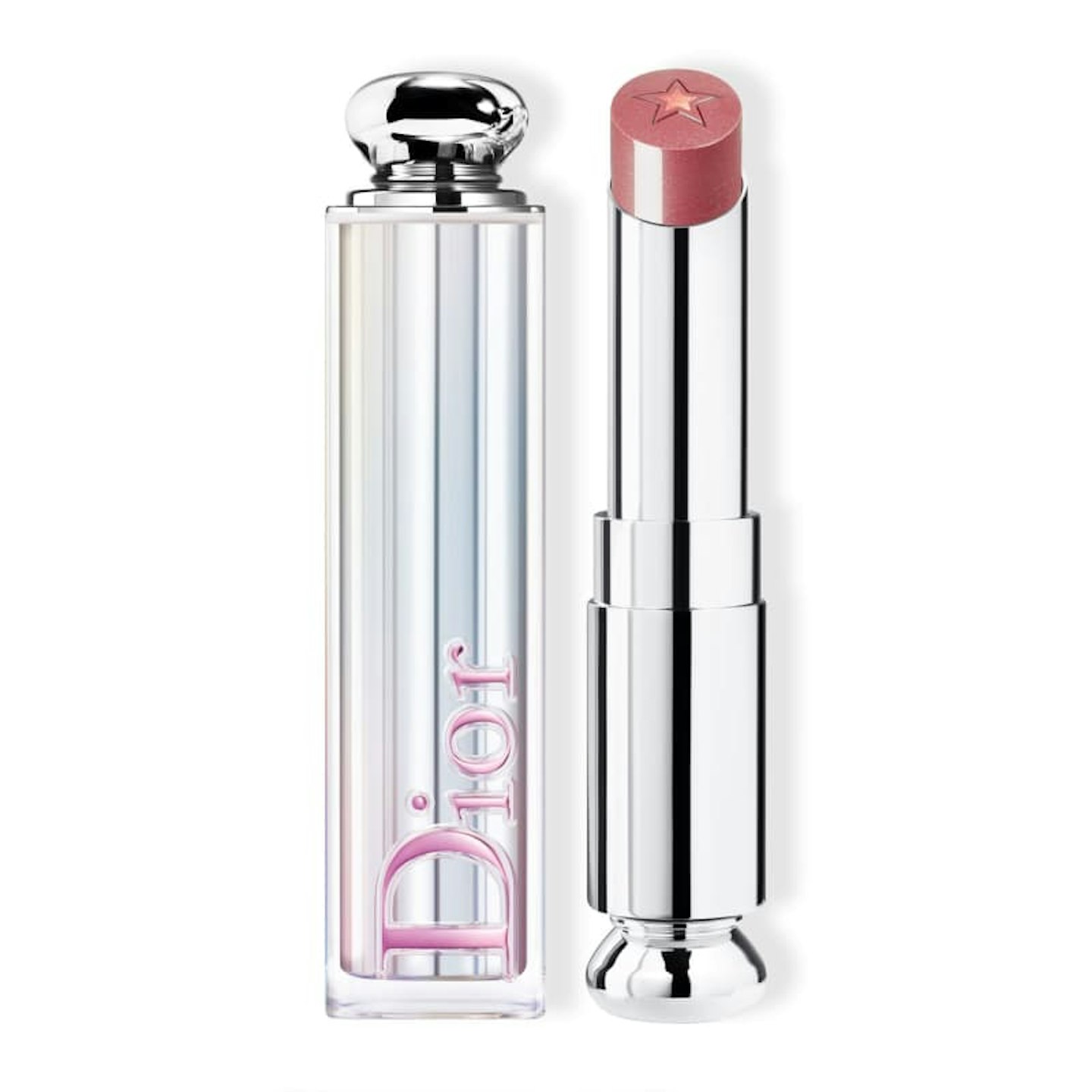 37 of 45
Dior Addict Stellar Halo Shine Lipstick, £30
As comfortable as a balm and as pigment packed as a lipstick, Dior's new starry lip shine lends lips a shimmery, glossy glow.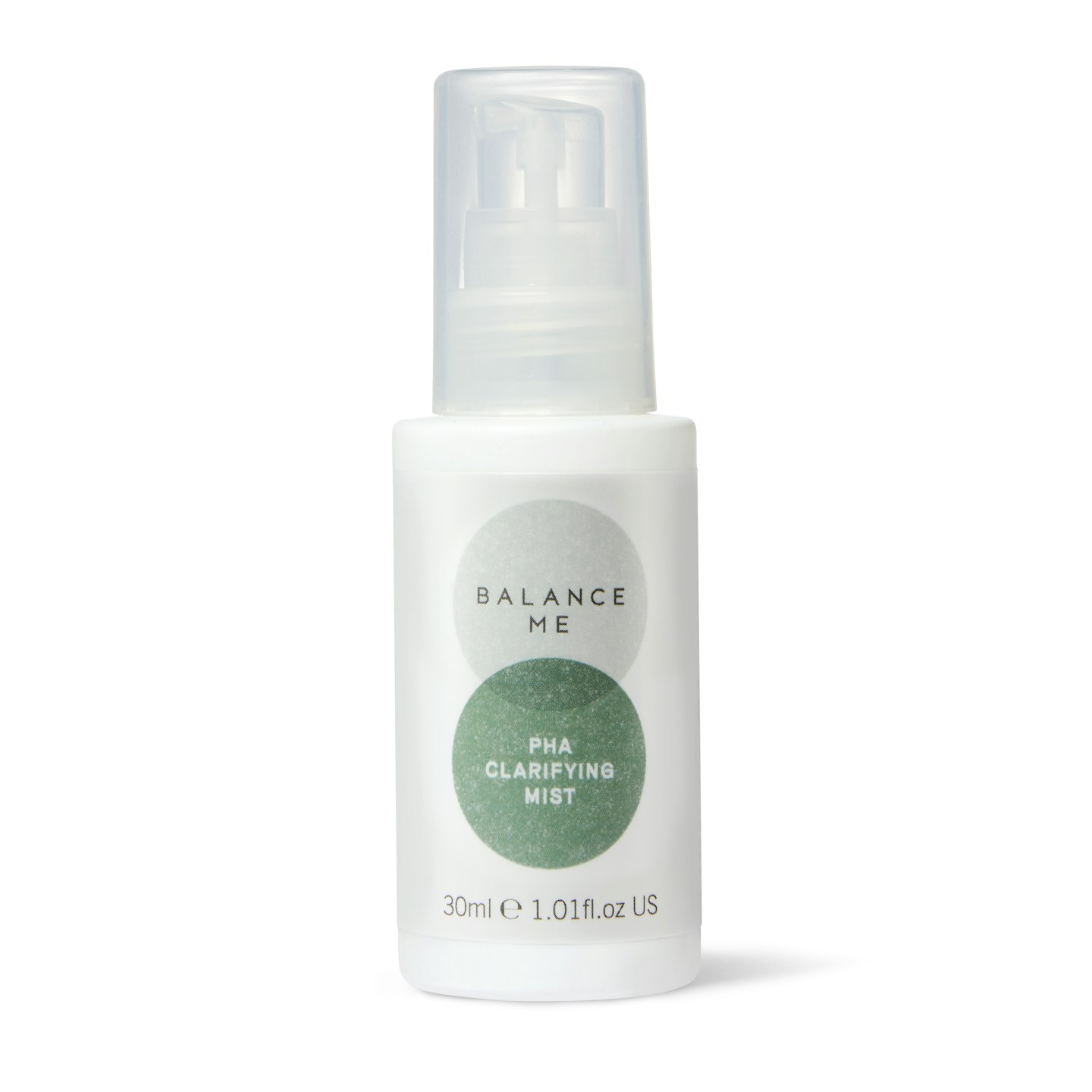 38 of 45
Balance Me PHA Clarifying Mist, £18
Ideal for oily and blemish-prone skin, Balance Me's new Facial Mist is packed with powerful PHAs to gently exfoliate skin as well as several antibacterial ingredients to tackle shine and calm irritation.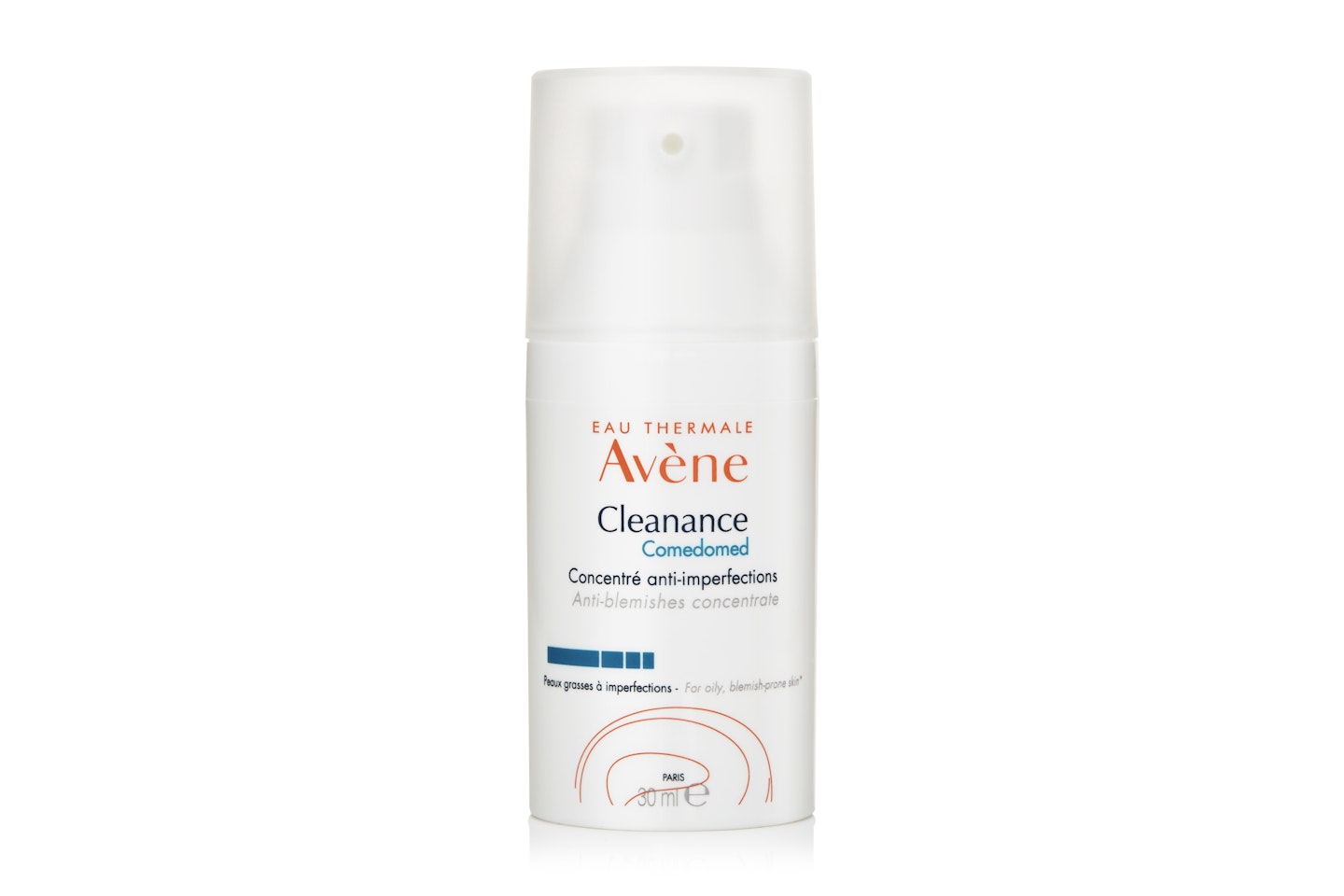 39 of 45
Avène ComedoMed, £18.50
Avène's new cream regulates sebum production whilst reducing the appearance of active blemishes. In clinical trials, 90% of users reported clearer skin in just 7 days. Impressive.
40 of 45
Elf Cosmetics Liquid Glitter Eyeshadow, £5
Totally foolproof with zero fallout, glide this liquid glitter shadow across lids and press in with fingertips for a dazzling, Zoom party look.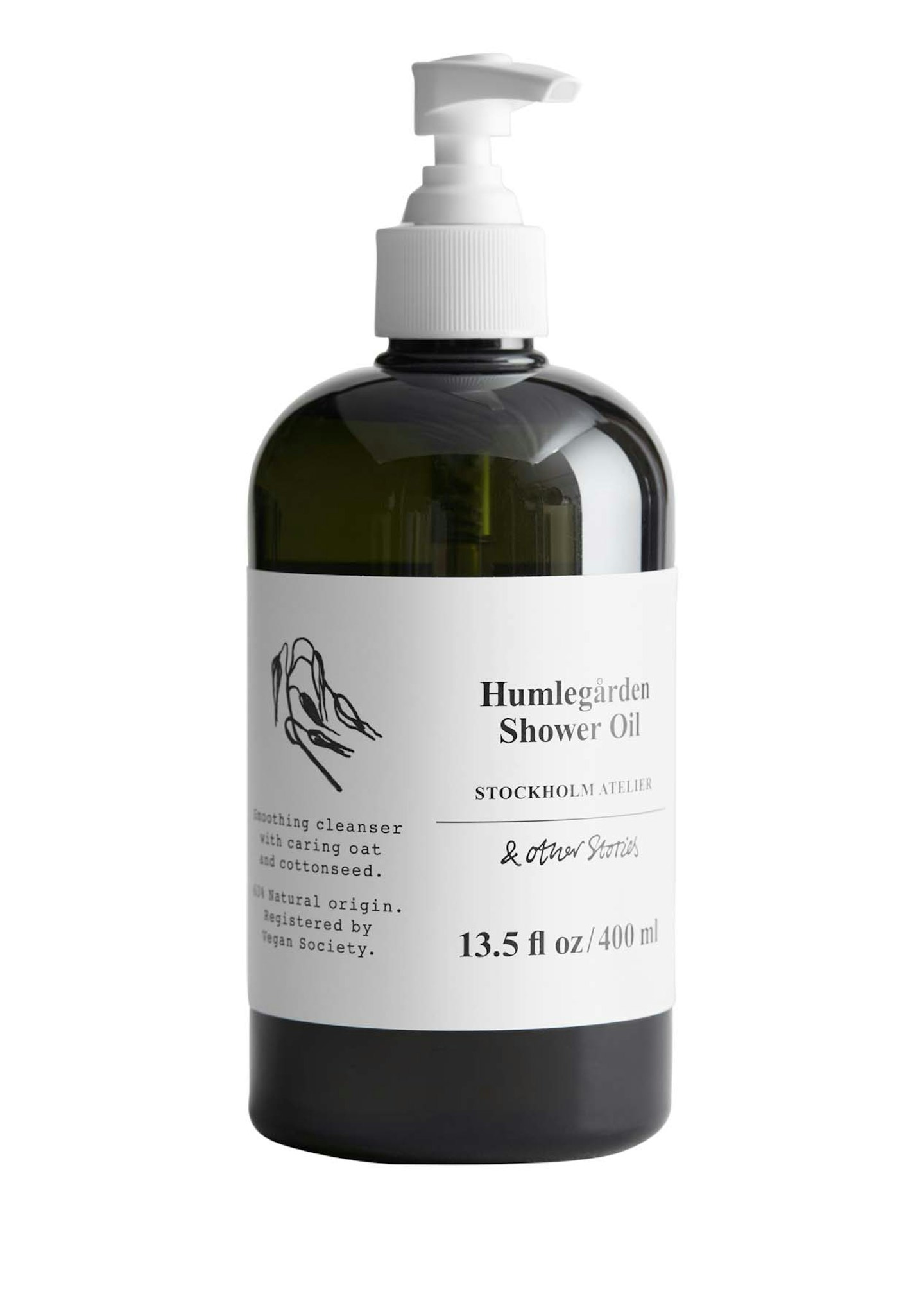 41 of 45
& Other Stories Humlegarden Shower oil, £13
Leaving limbs smooth and scented of clean cotton, this shower oil gently cleanses while moisturising skin. Formulated with ingredients of 63% natural origin.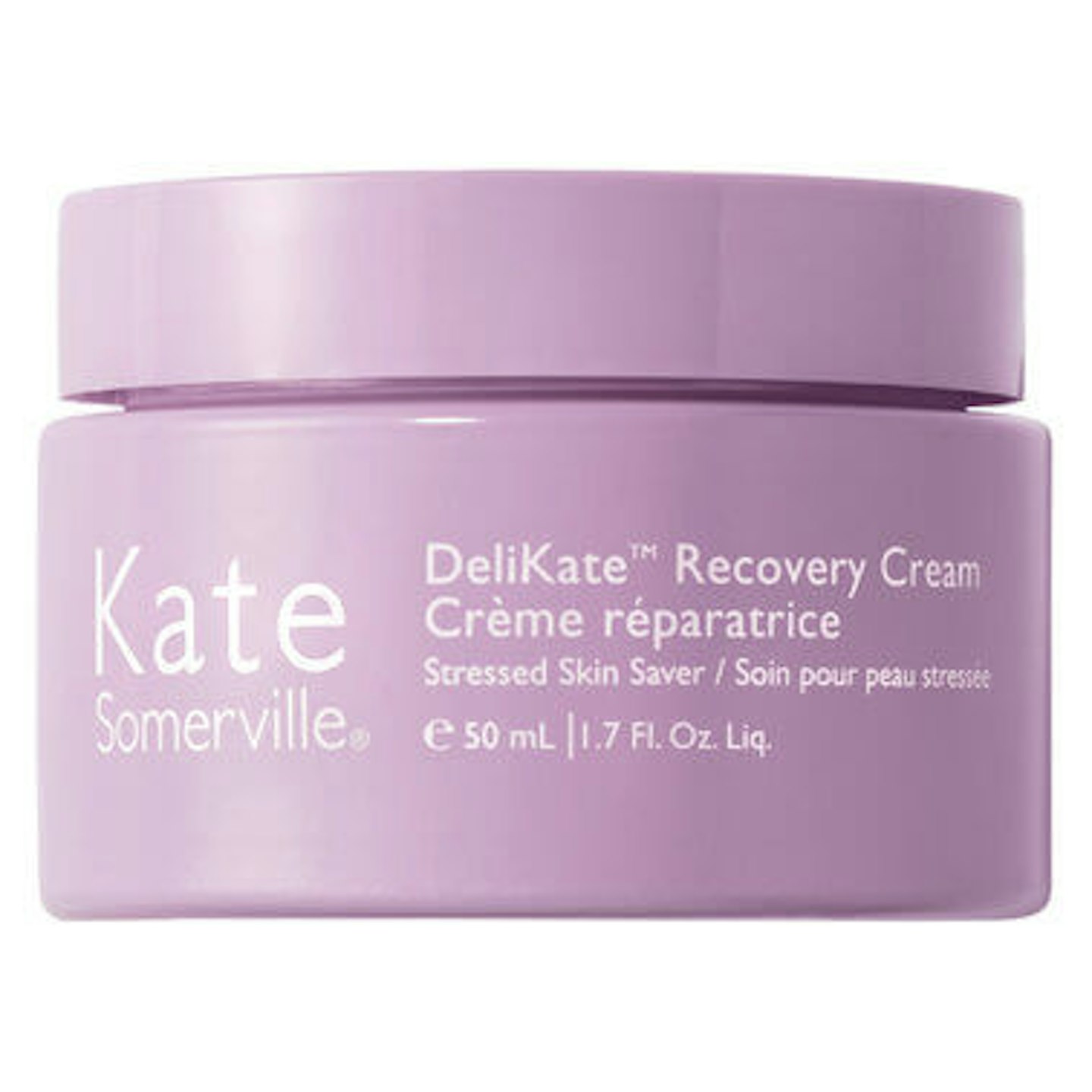 42 of 45
Kate Somerville DeliKate Recovery Cream, £69
Stressed, sensitised skin? Give Kate Somerville's DeliKate Recovery Cream, £69, a whirl. Blended with skin-soothing peptides and barrier-supportive ceramides, it will calm and restore stressed out skin back to its former glory.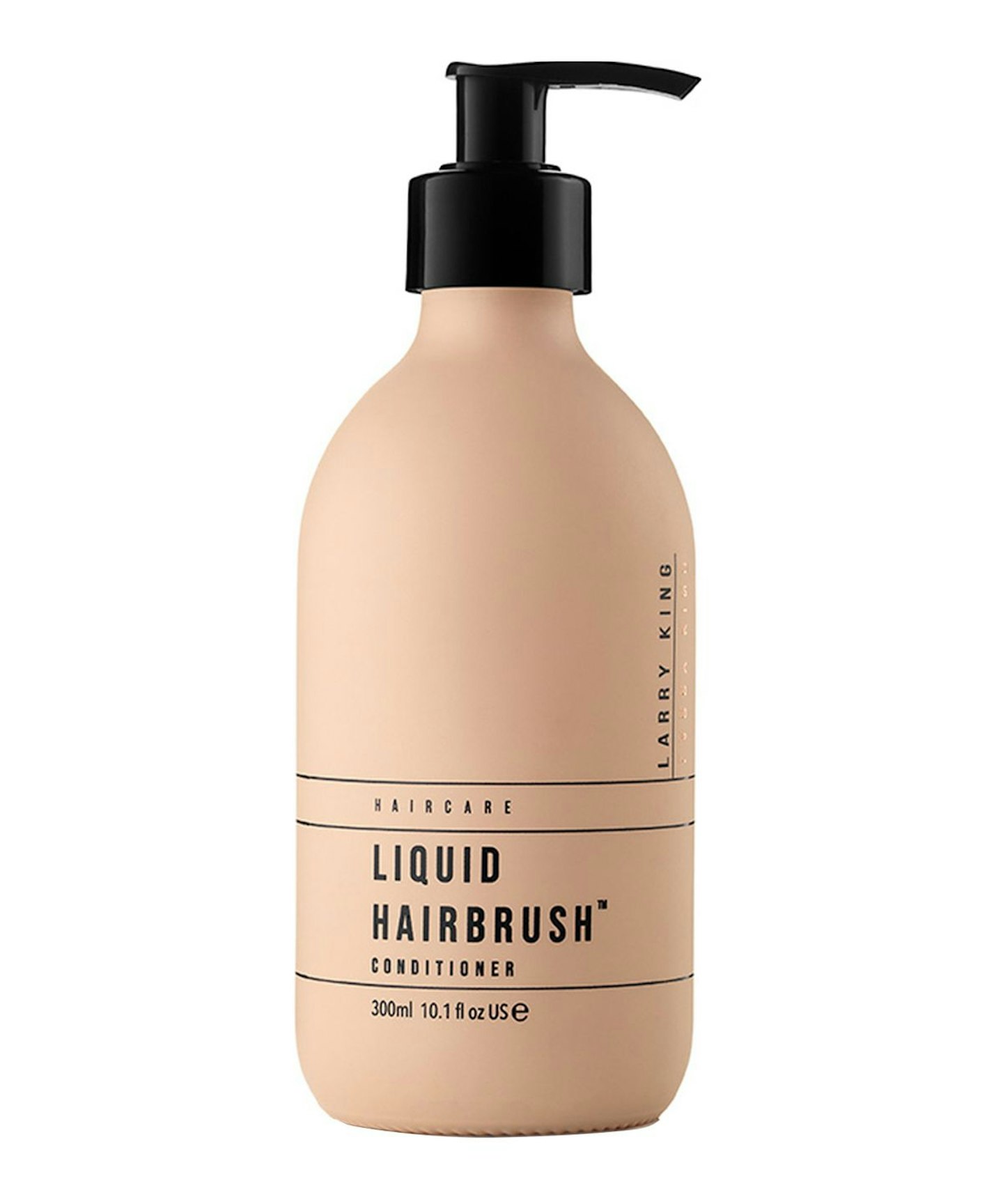 43 of 45
Larry King Liquid Hairbrush Conditioner, £42
Hair, meet Larry King's savvy Liquid Hair Brush - a mane-changing, detangling conditioner that smooths and seals strands so battling with a hairbrush becomes a thing of the past.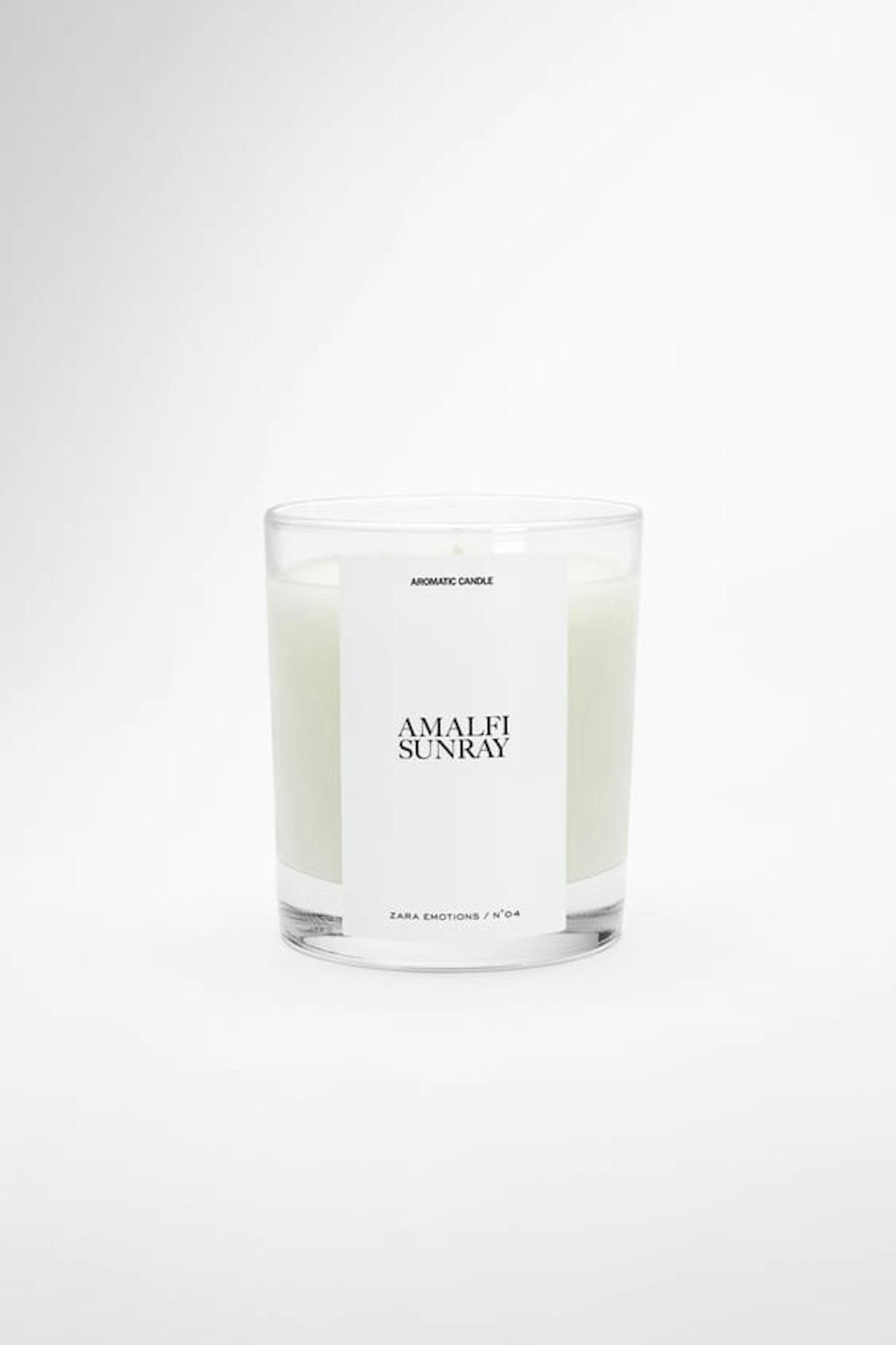 44 of 45
Zara Amalfi Sunray Candle, £15.99
Inspired by a sun-baked stroll through Italian streets, this candle will scent your home of bergamot, mandarin and orange flower. Bliss.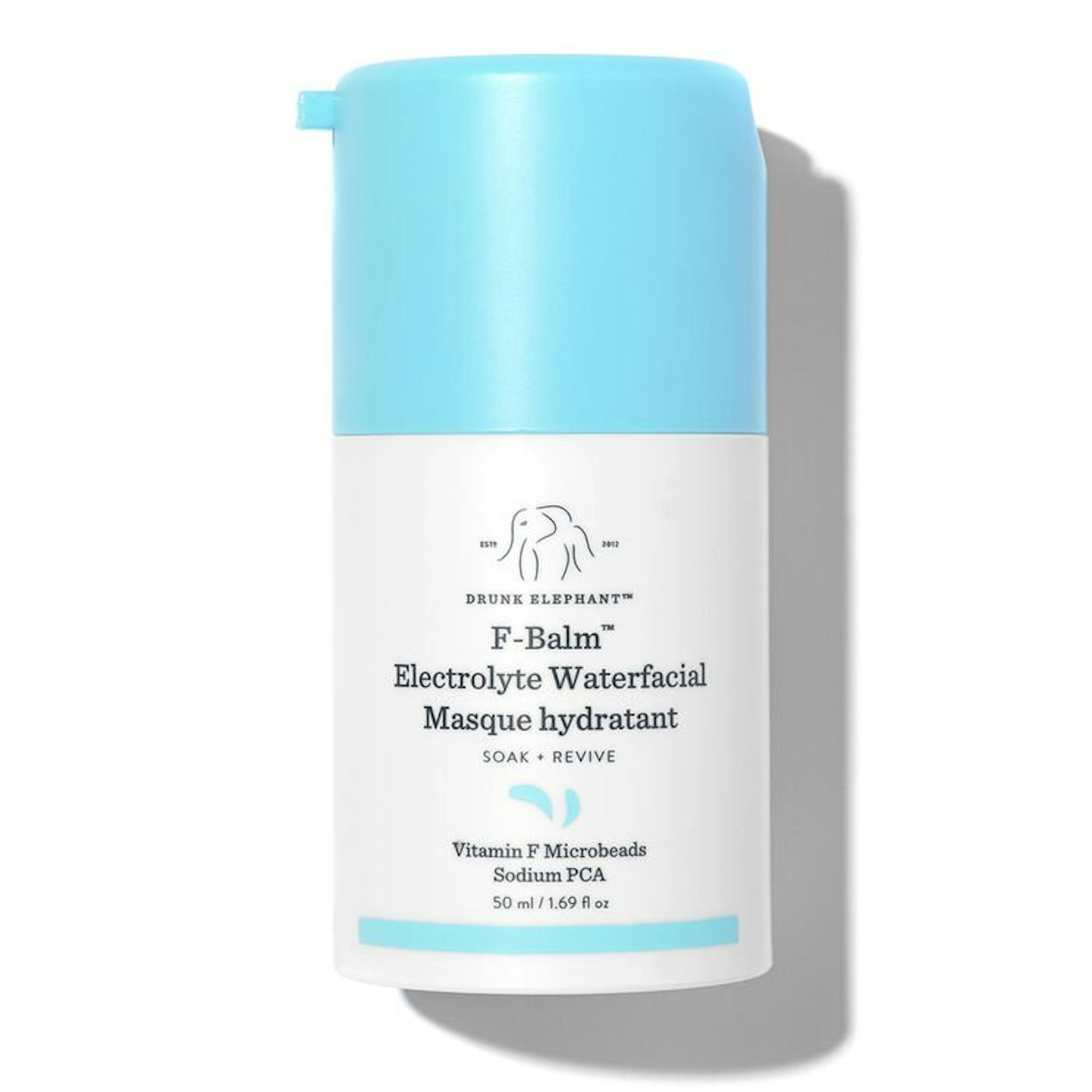 45 of 45
Drunk Elephant F-Balm Electrolyte Waterfacial Hydrating Mask, £44
Bring Zoom-hungover, dehydrated skin back from the brink with this ultra-hydrating overnight face mask. Featuring a smart combination of skin-loving ingredients like niacinamide, ceramides and squalane - skin feels pillowy-soft and hydrated come morning.
READ MORE: Pink Hair Is Officially A Lockdown Trend And Here's How To Do It Right
READ MORE: The Best Of The Best New Beauty Products To Buy Now