When The Ordinary Skincare first launched, we were beyond excited about the range of no-nonsense, straight-talking skincare products. On the low end, they cost less than a salad at Pret; on the more expensive end, less than a bottle of bubbly. Basically, the products range from £4.20 to £28.90, with serums starting at £5.
In a world where some cult moisturisers sell for a whopping £355 a pop, this budget beauty range from 'The Abnormal Beauty Company' caused quite the stir. No less because the branding is completely transparent with ingredient percentages listed on the front, but also that they cover every single hero ingredient out there. To find out more about the brand, including The Ordinary skincare reviews, scroll on down.
SHOP: our round-up of the best The Ordinary products here
The Ordinary Best Buys
1 of 4
CREDIT: Deciem
The Ordinary Granactive Retinoid 2% in Squalane, £7.80
Summary: A high strength retinoid serum without the usual redness and flaking side effects. Details: The Ordinary combines 2% Granactive Retinoid with Squalane to soften fine lines, improve pigmentation and bolster glow over time. Be sure to apply SPF the following day as it can make skin more sensitive to UV radiation.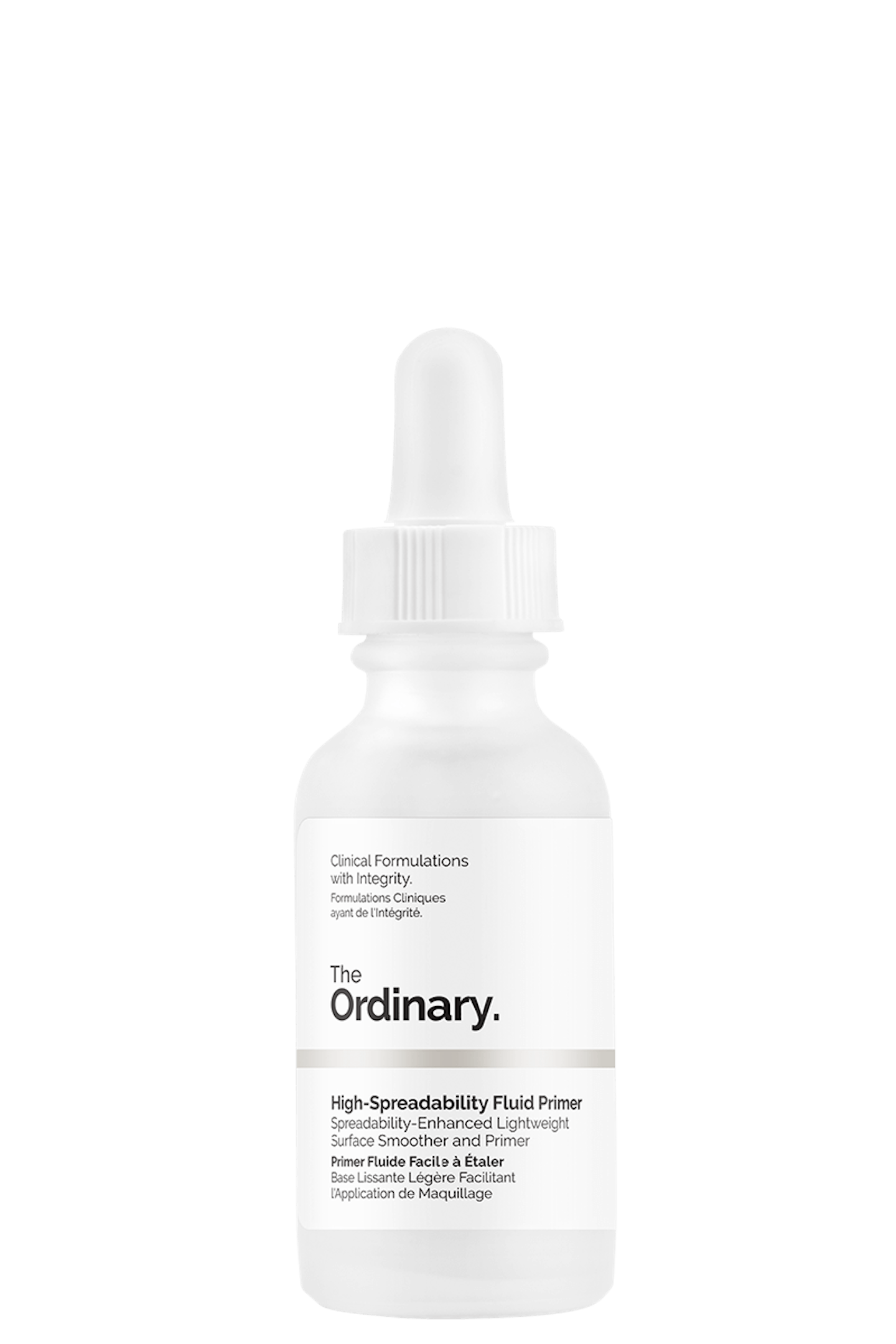 2 of 4
CREDIT: Deciem
The Ordinary High Spreadability Primer, £5.50
Summary: A lightweight, serum-like primer that's designed to help make-up blend in and spread easily.Details: Free from alcohol, water and oil, this silky primer sinks in to hydrate skin while providing the best base for your foundation.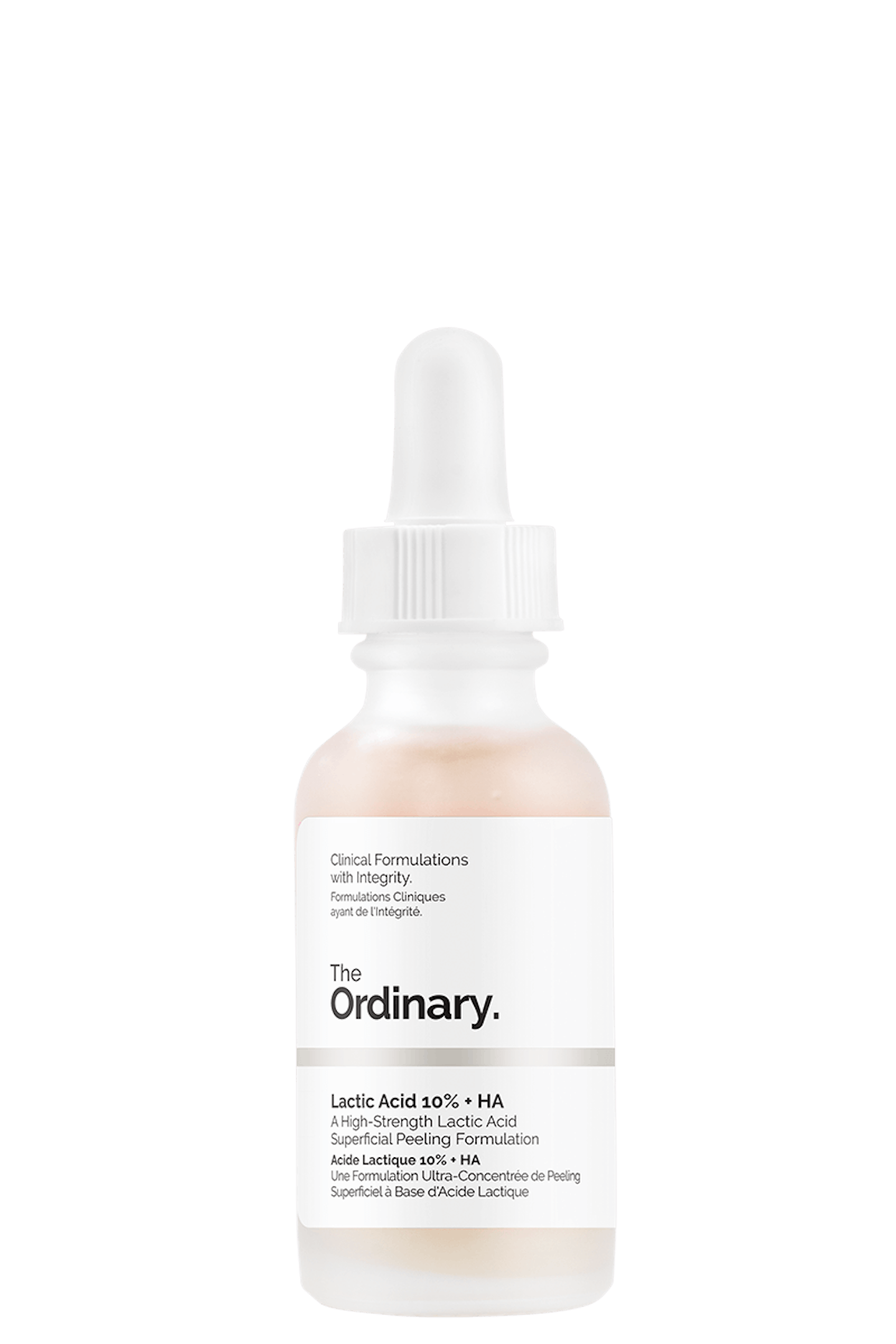 3 of 4
CREDIT: Deciem
The Ordinary Lactic Acid 10% + HA, £5.80
Summary: Formulated with 10% lactic acid (an AHA), this gentle serum exfoliates skin, improving texture and fading acne scars. Details: Unlike some acid serums, this one doesn't cause any irritation thanks to soothing Tasmanian pepperberry and hydrating hyaluronic acid.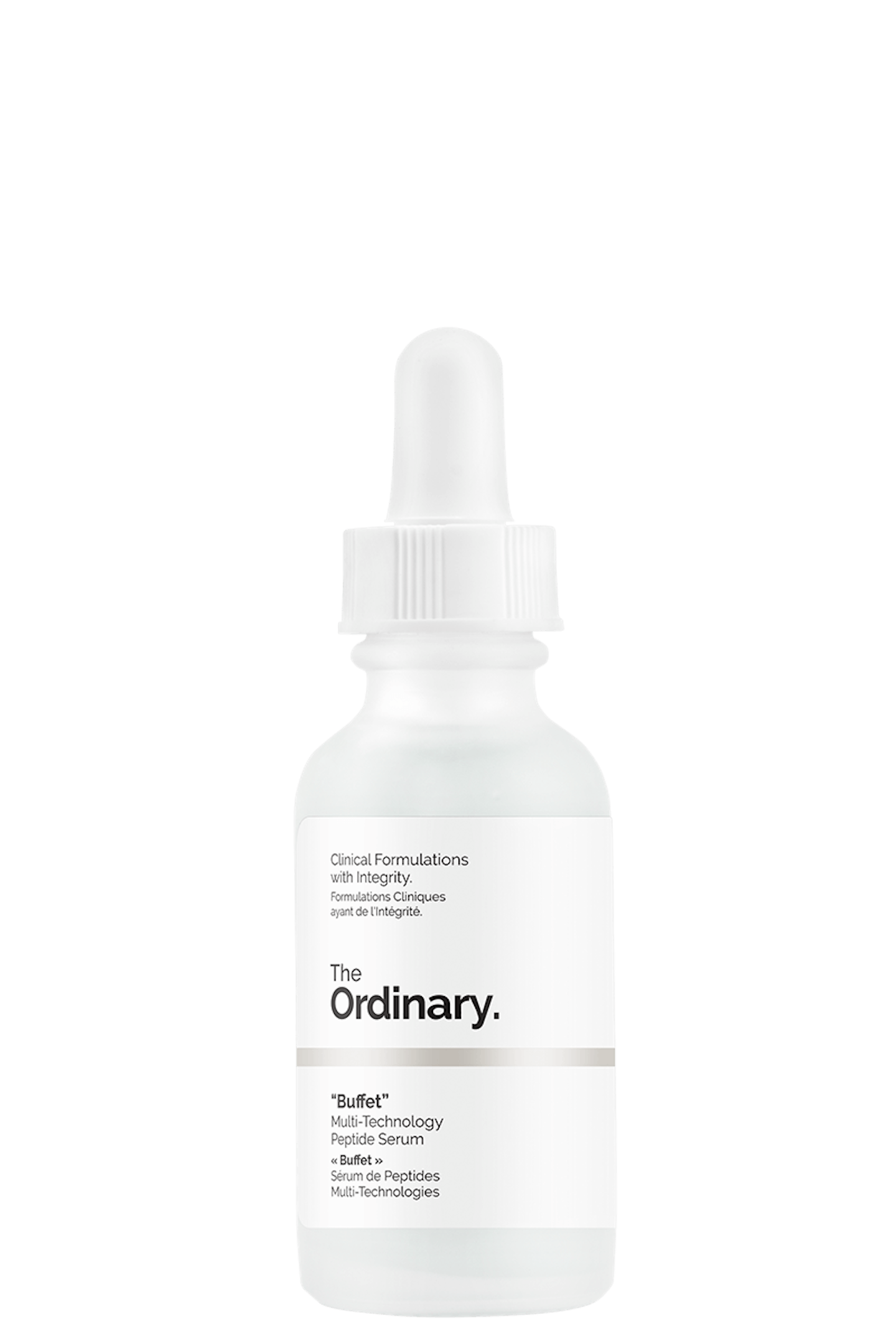 4 of 4
CREDIT: Deciem
The Ordinary "Buffet", £12.70
Summary: A multi-peptide serum that over time plumps up skin and softens fine lines.Details: Formulated with advance anti-ageing technologies, this serum stimulates collagen production and hydrates deep into the dermis to reveal healthier, happier skin.
Why is The Ordinary Skincare Serum so cheap?
The founder, Brandon Truaxe, invented The Ordinary because 'brands continue to disguise commodity innovation for ingenuity through creative use of packaging, communication and pricing.'
To keep the prices low, The Ordinary took the in demand compounds people were after, split them across serums, and kept the margins low and standard. So, for instance, whilst some serums containing the popular L-Asorbic Acid (a form of Vitamin C) are charging over £80 for their serums, the amount used in The Ordinary's Vitamin C Suspension (23%) costs just 15-23p, which means they charge just £4.90.
The Ordinary's most popular products
One of the most popular serums is the Niacinamide 10% + Zinc PCA 1%, £5, which contains niacinamide - a member of the Vitamin B group. This serum is particularly good for acne-prone skin as niacinamide visibly reduces enlarged pores, whilst zinc is anti-inflammatory and helps to heal skin. Another popular offering is the Hyaluronic Acid 2% + B5, £5.90, which is good for hydration and theGranactive Retinoid 2% in Squalane, £7.75, which softens fine lines without causing irritation.
The Ordinary Buffet review
In Buffet, the most expensive serum, you'll find a veritable smorgasbord of peptide complexes with ingredients that are difficult to pronounce including 'palmitoyl tripeptide-38', 'dipeptide diaminobutyroyl benzylamide diacetate' and 'acetylarginyltryptophyl diphenylglycine'. The benefits? These peptides work together to tackle signs of ageing - smoothing skin and boosting moisture levels.
One Grazia member tested Buffet and here are her first thoughts:
'It has a nice smell. Not chemically. Not flowery or fruity. It's neutral. Which is nice.

I'd say you need slightly more than your average serum to cover your face. About a third of a dropper. It's easy to spread, doesn't feel greasy (I've got oily skin), and it absorbs in seconds.

Applying moisturiser over the top is simple. Ditto for make-up. No greasy slide offs here.'
Do The Ordinary skincare serums work?
People really love The Ordinary. One customer online said of the Advanced Retinoid 2%, £8; 'I have been using this for a week now. Let me tell you.... It works! The wrinkles are still there, but my skin is looking better.... Finally! And at that price point? I am a convert.' Another customer said - 'Having used the product [Hyaluronic Acid 2% + B5, £5.90] for two weeks I can confirm that it appears to work just as effectively as its more expensive counterparts.'
READ MORE: 10 Face Masks For Under £35, No Matter What Your Skin Type Is
READ MORE: What Is Niacinamide And Why Is It Good For Treating Acne?