Whether you're a seasoned Bumble user or new to the dating app that encourages women to make the first move, it can be tricky to decide on an opening line that'll take you beyond, 'Heyyyy waving hand emoji'. Seriously, when did making conversation with someone new become so hard that it requires 22 WhatsApps to the group chat between every response?
But don't you panic just yet: making the first move is a good thing. It enables you to start the future relationship off on a more even keel. After all, we're in the 21st century, people - we should be messaging guys first.
And with that in mind, we've scoured the internet to find some seriously funny, cute and downright creative Bumble opening lines, which might just help you take that match off-app.
Our Favourite Bumble Opening Lines: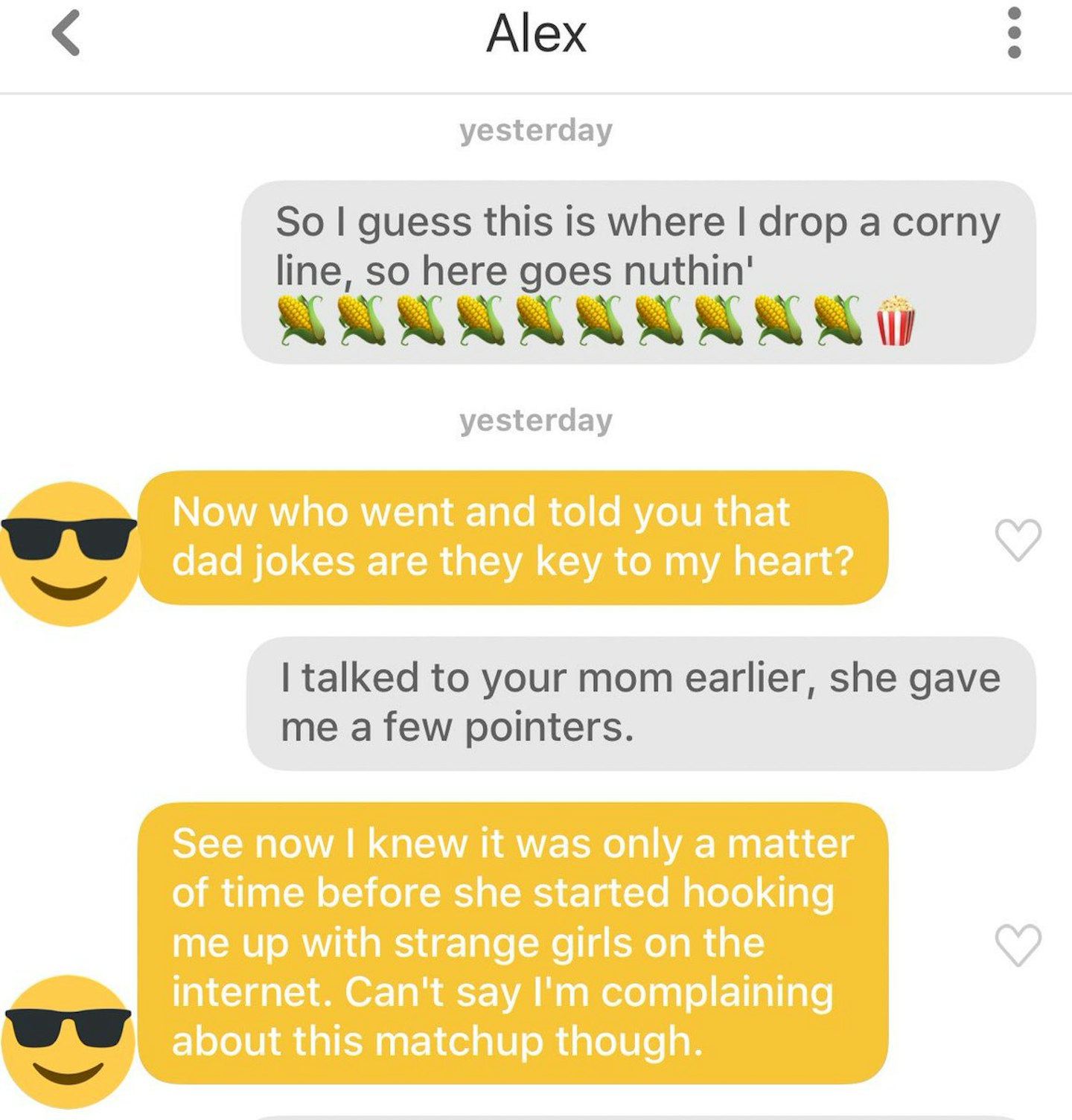 1 of 14
CREDIT: bumble
bumble opening lines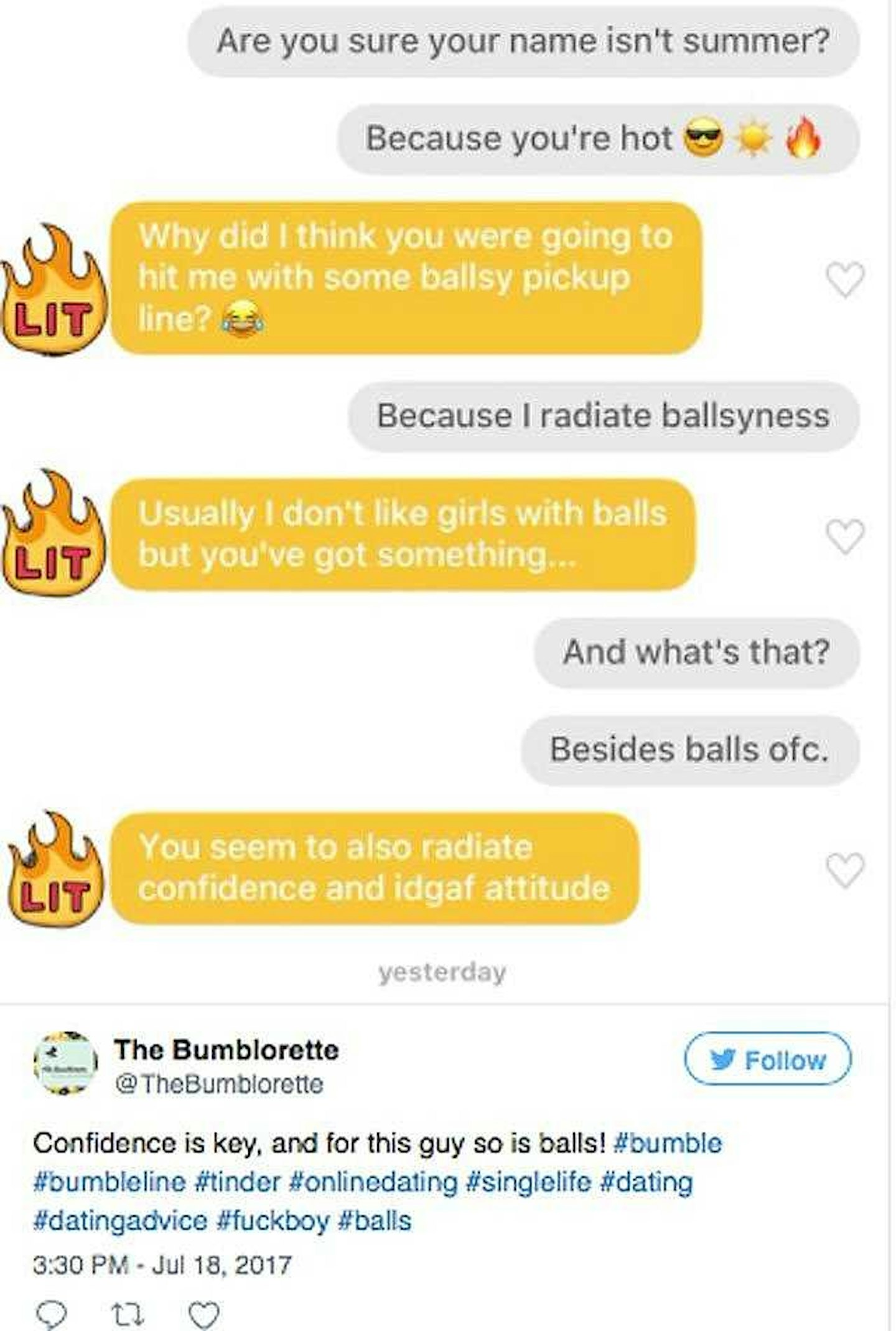 2 of 14
CREDIT: bumble
bumble opening lines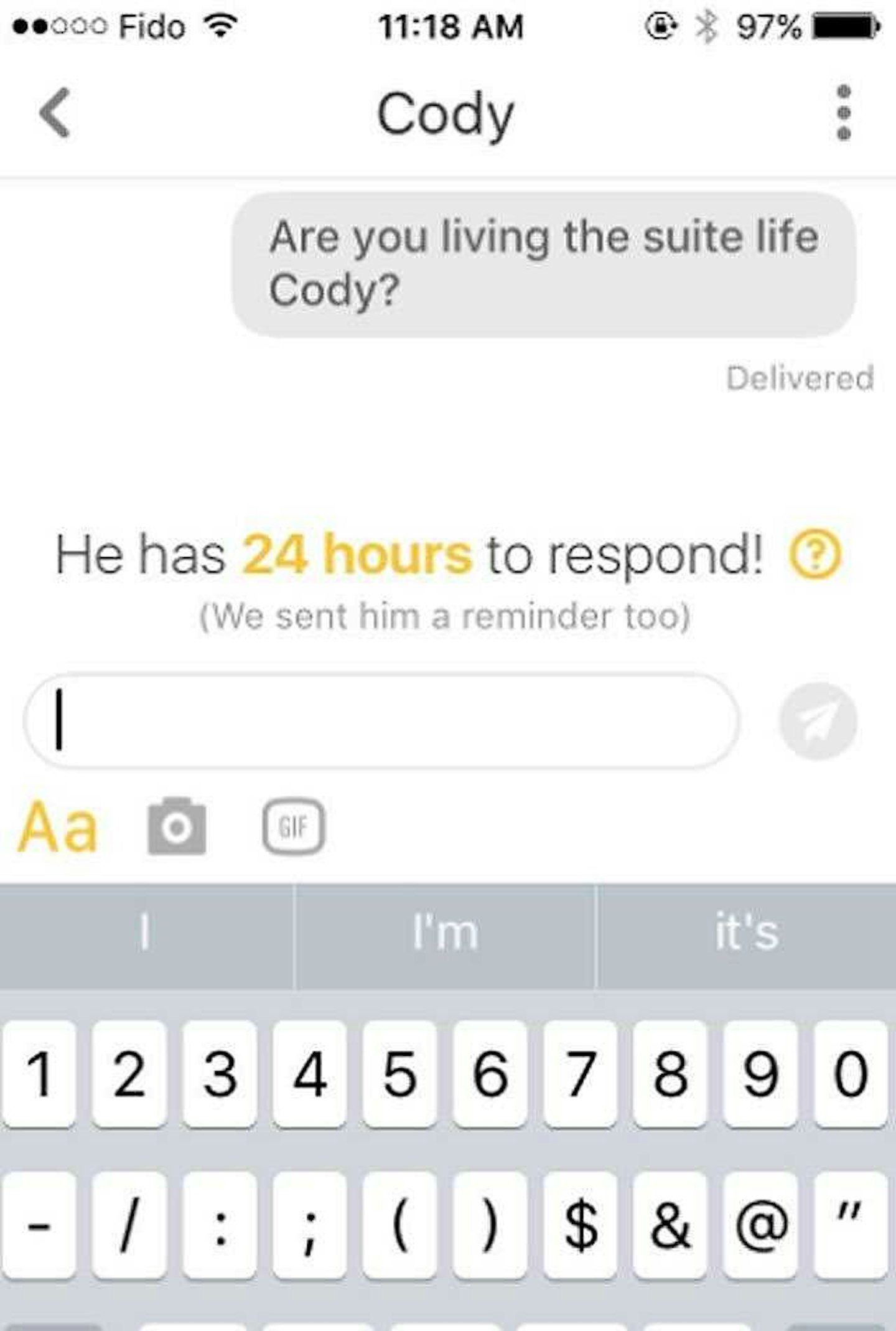 3 of 14
CREDIT: bumble
bumble opening lines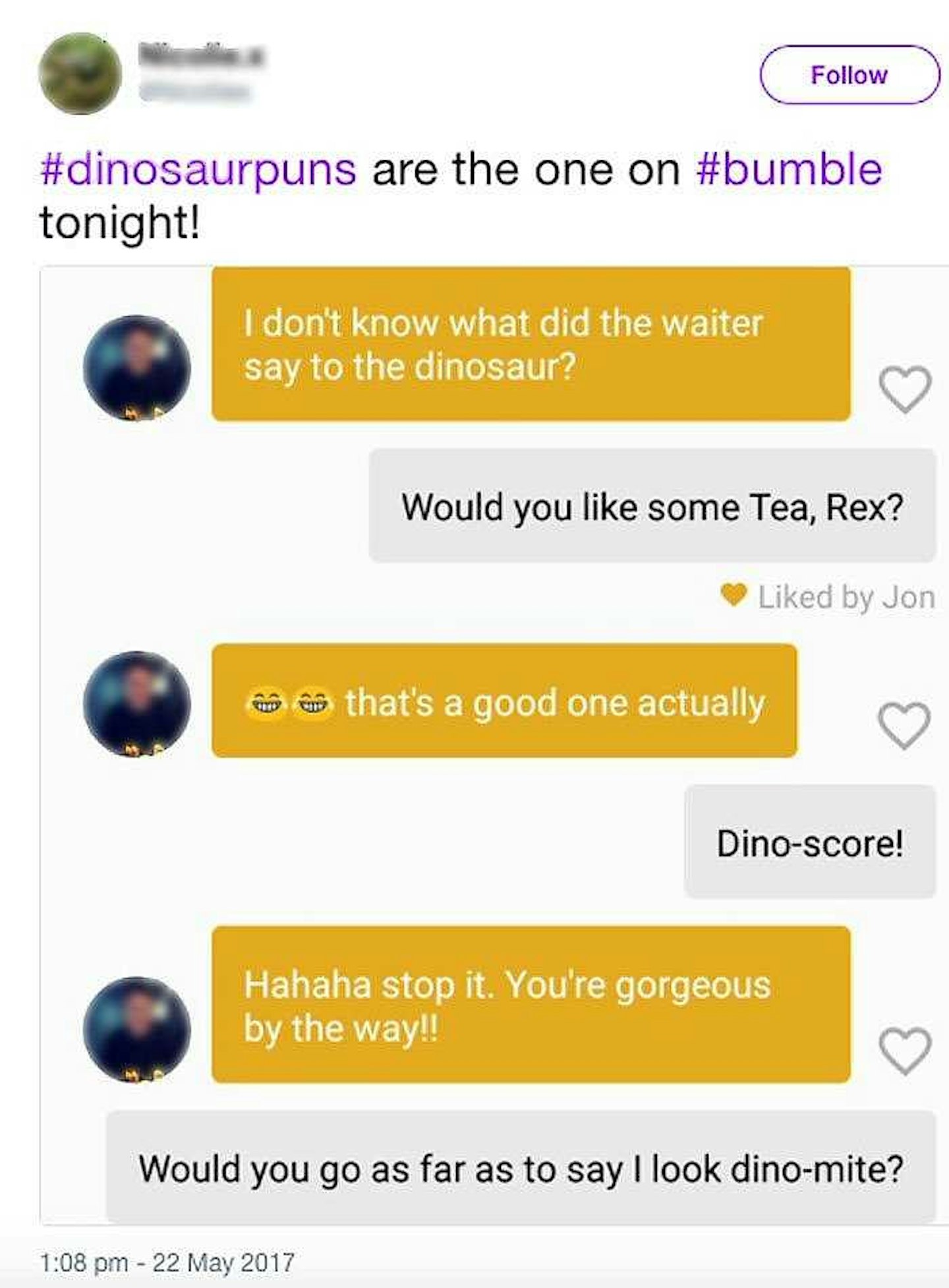 4 of 14
CREDIT: bumble
bumble opening lines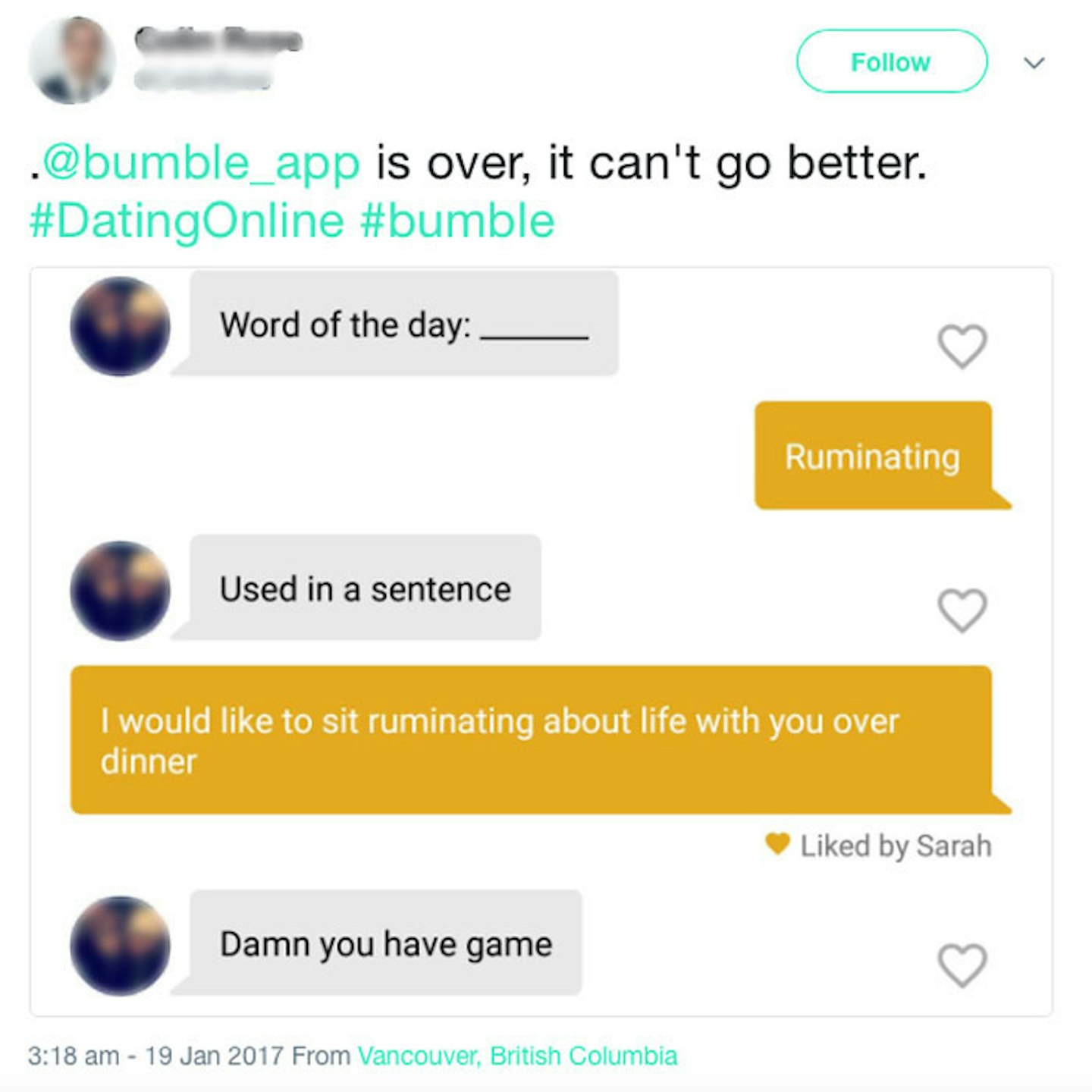 5 of 14
CREDIT: bumble
bumble opening lines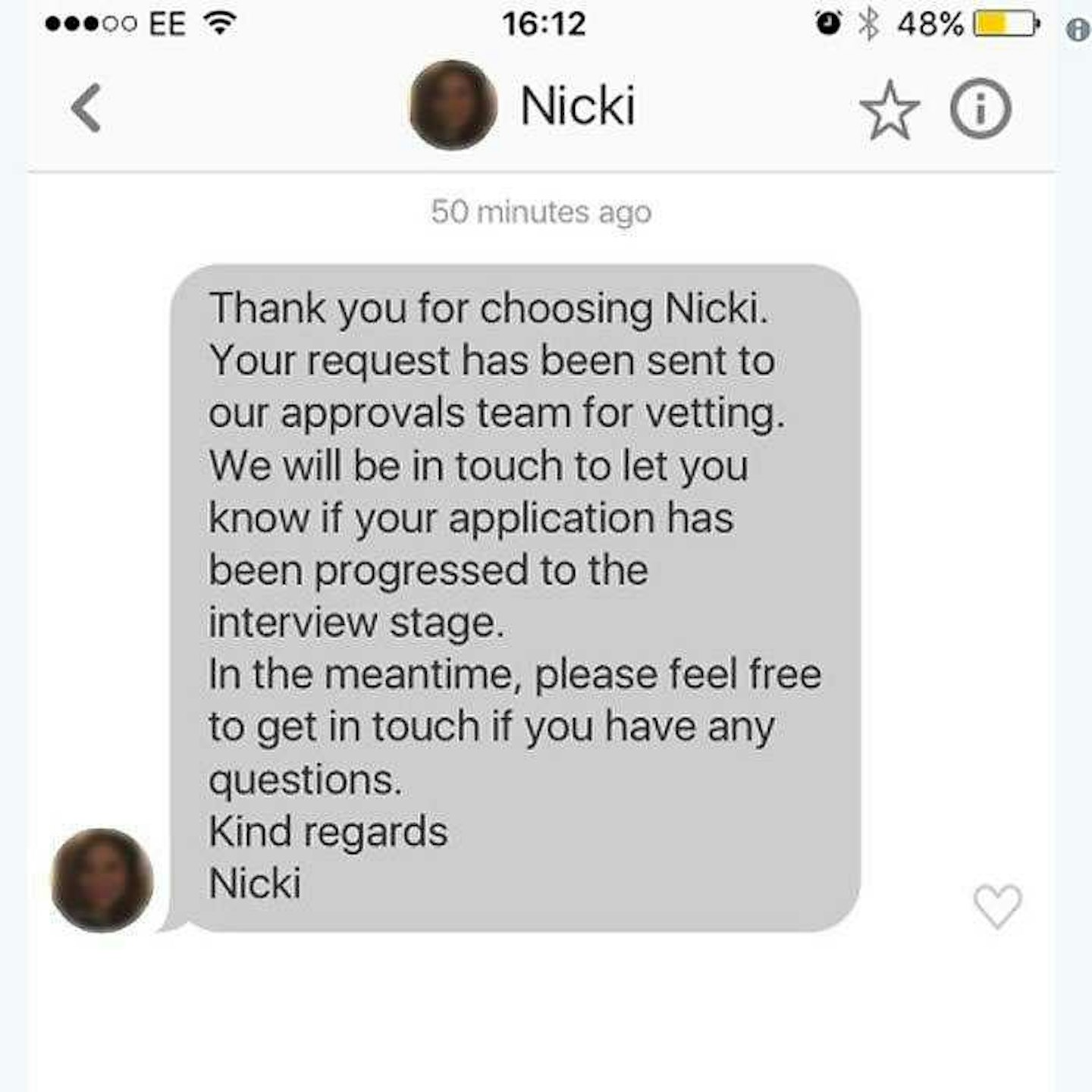 6 of 14
CREDIT: bumble
bumble opening lines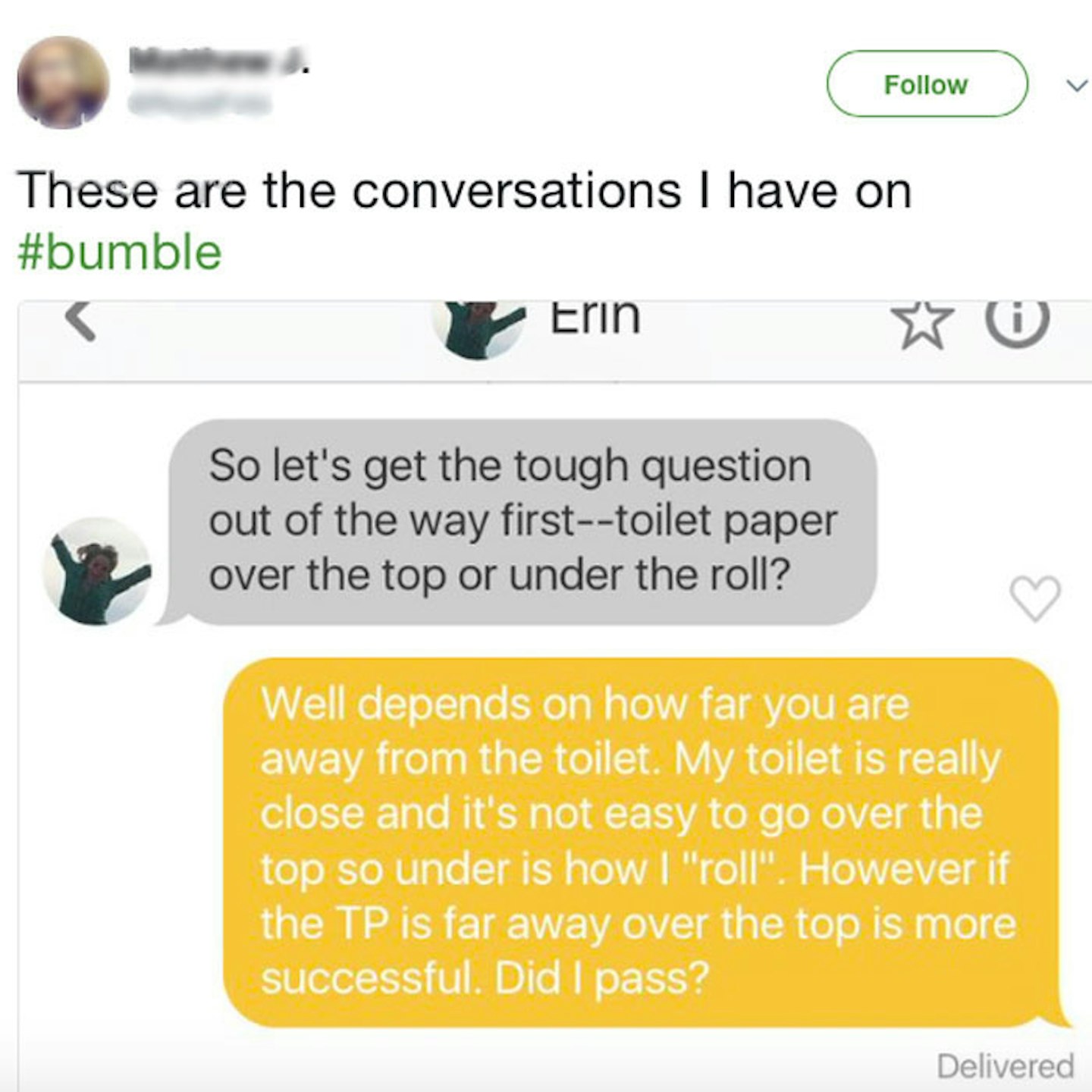 7 of 14
CREDIT: bumble
bumble opening lines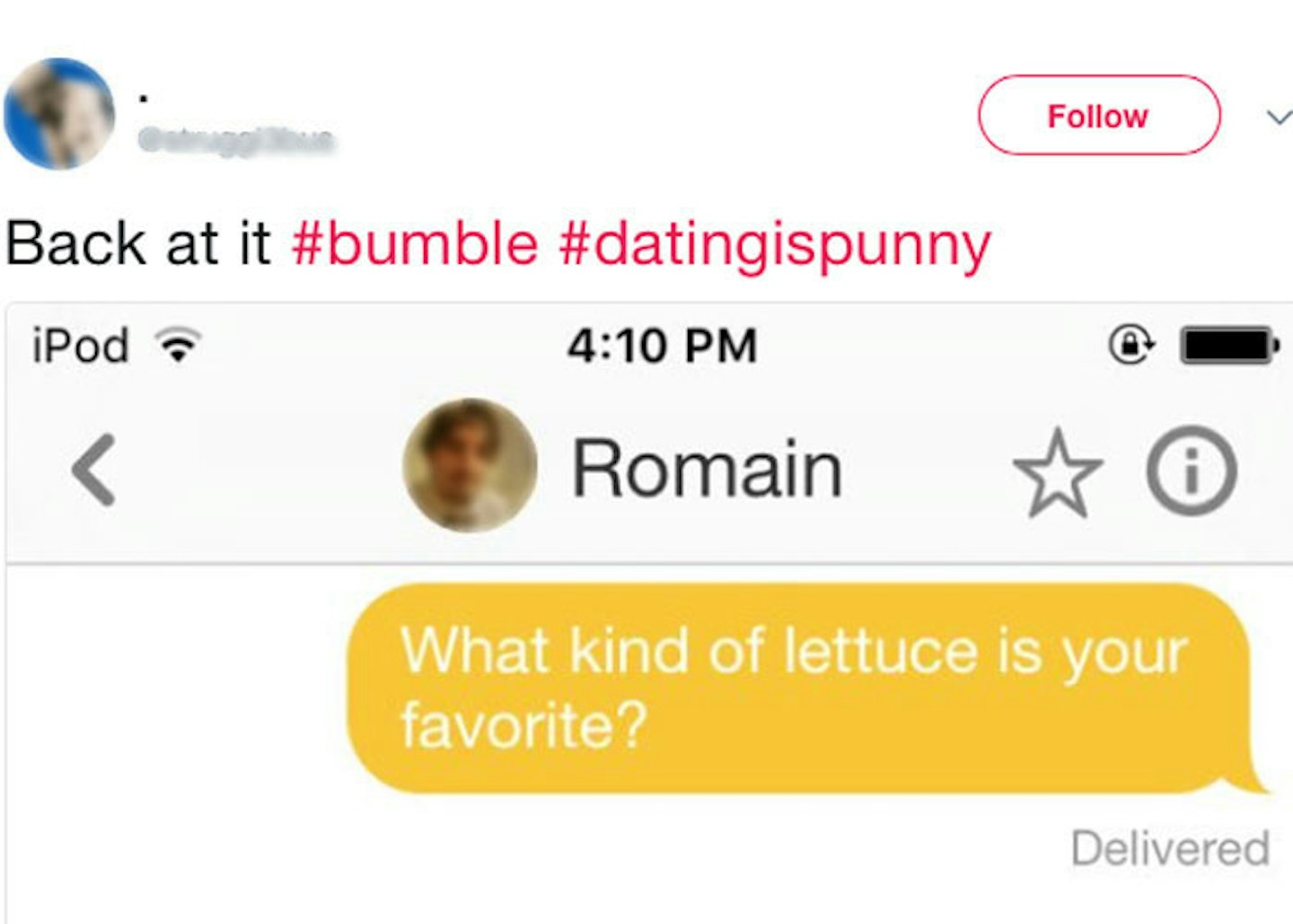 8 of 14
CREDIT: bumble
bumble opening lines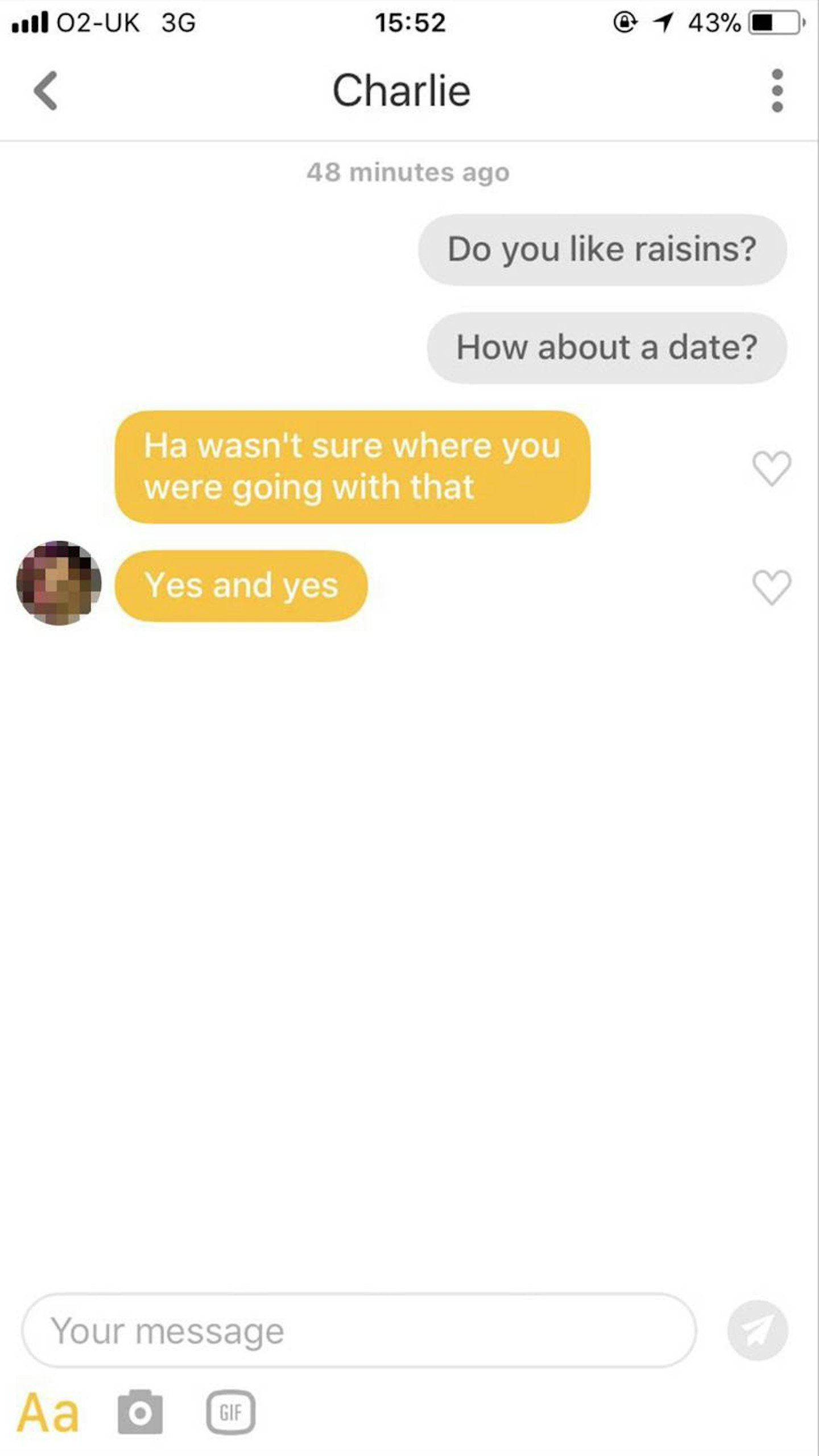 9 of 14
bumble opening lines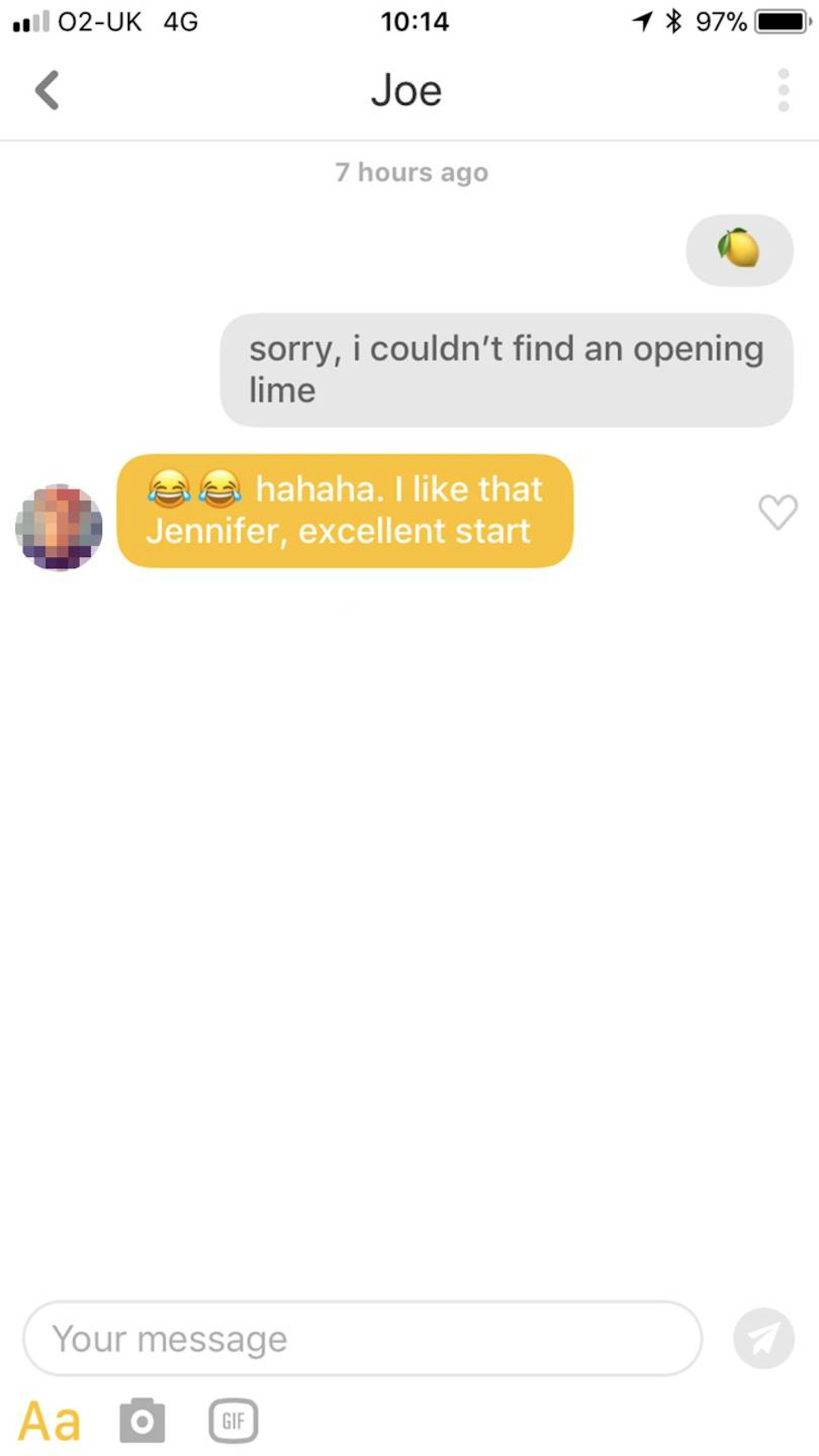 10 of 14
bumble opening lines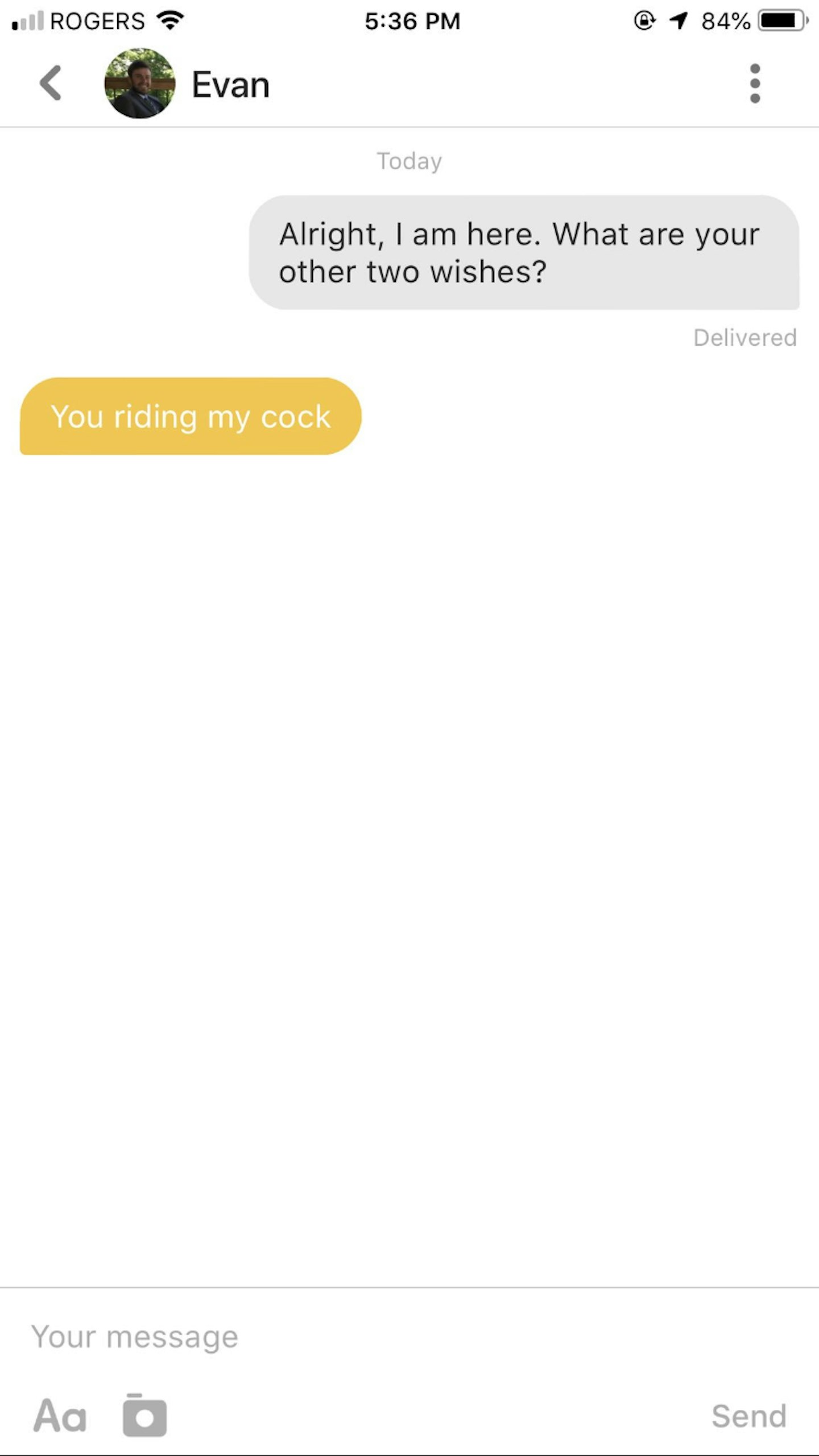 11 of 14
Bumble-Opening-Lines-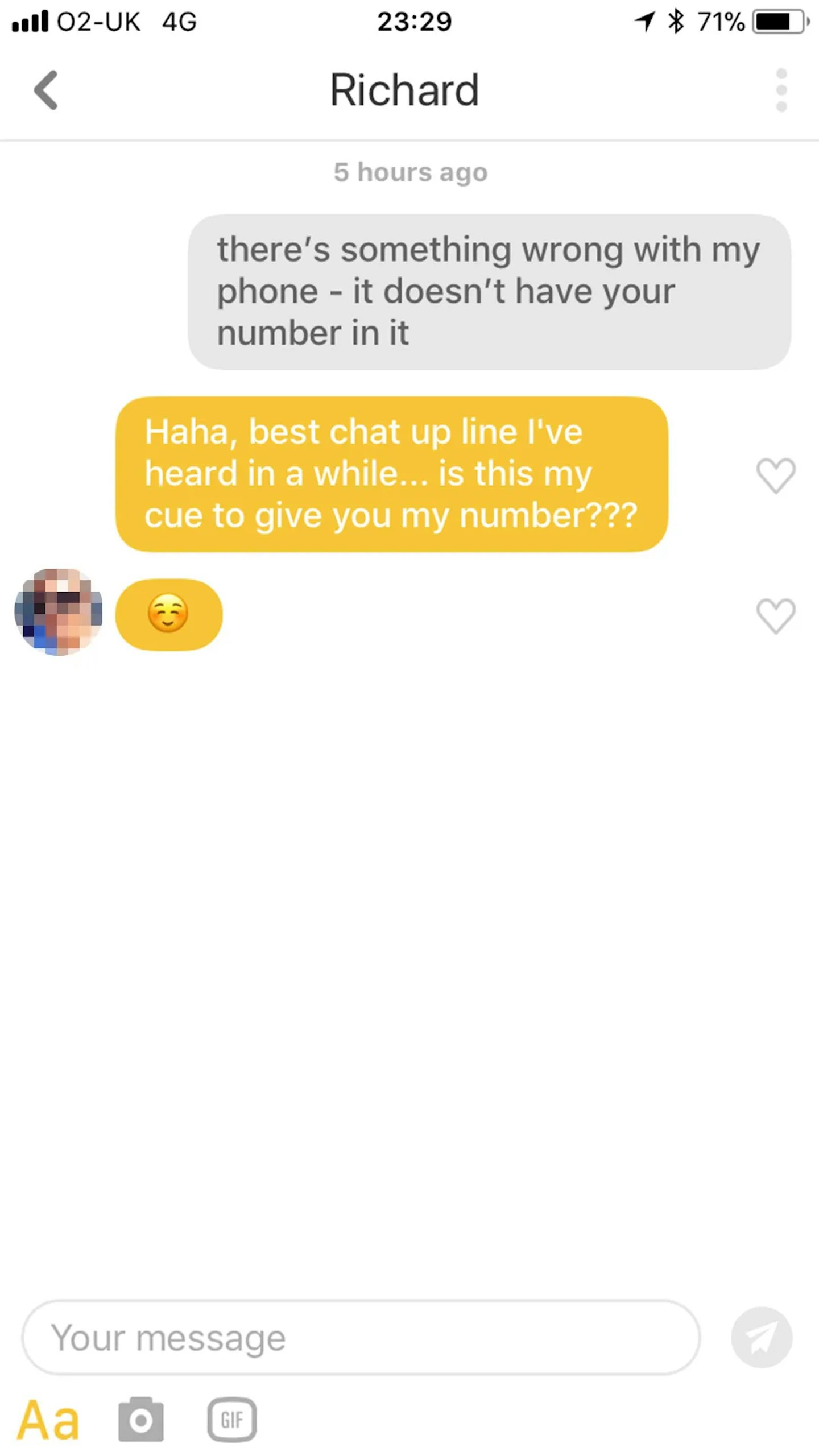 12 of 14
Bumble-Opening-Lines.-.jpg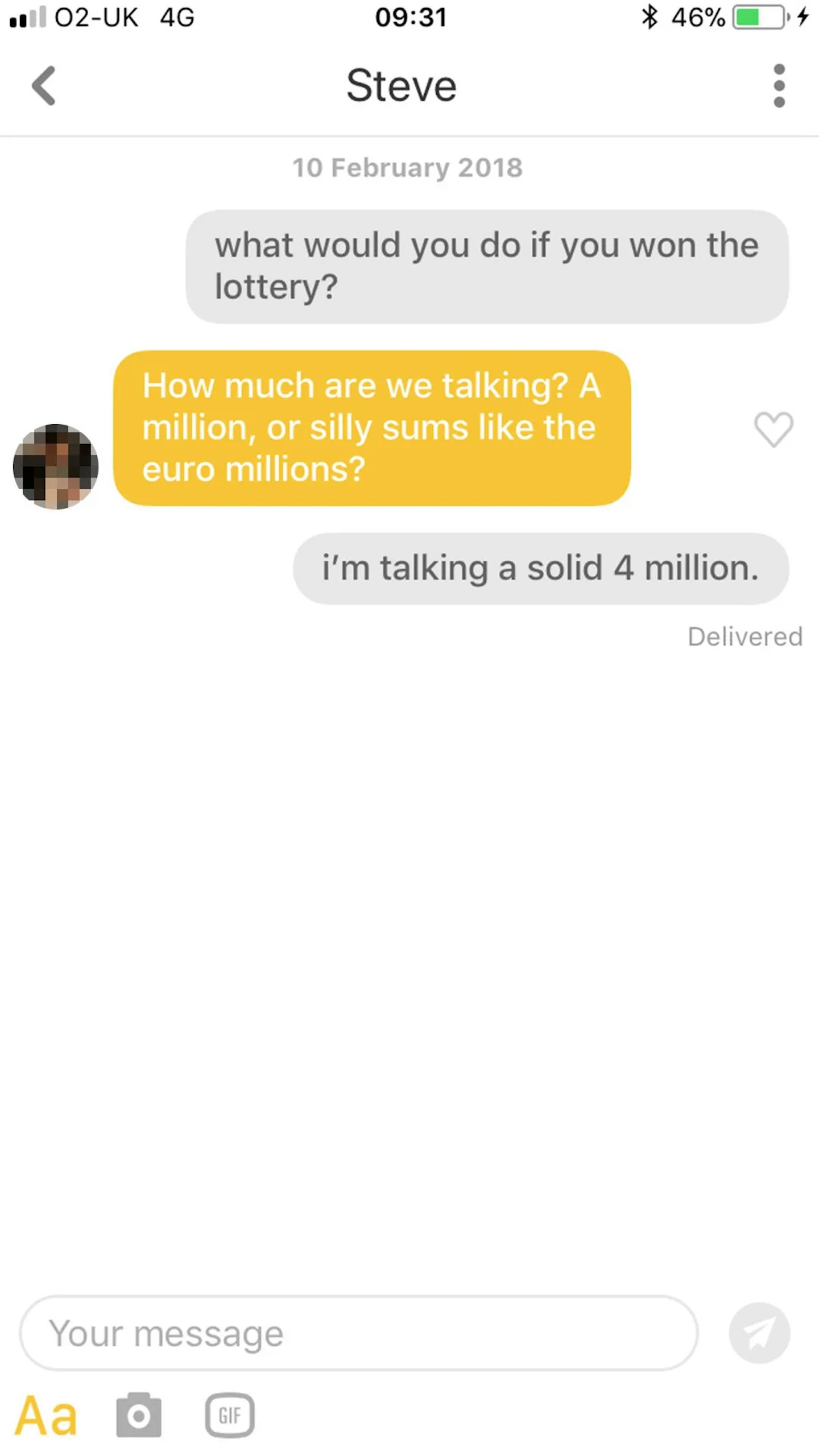 13 of 14
Bumble-Opening-Lines.-.jpg-1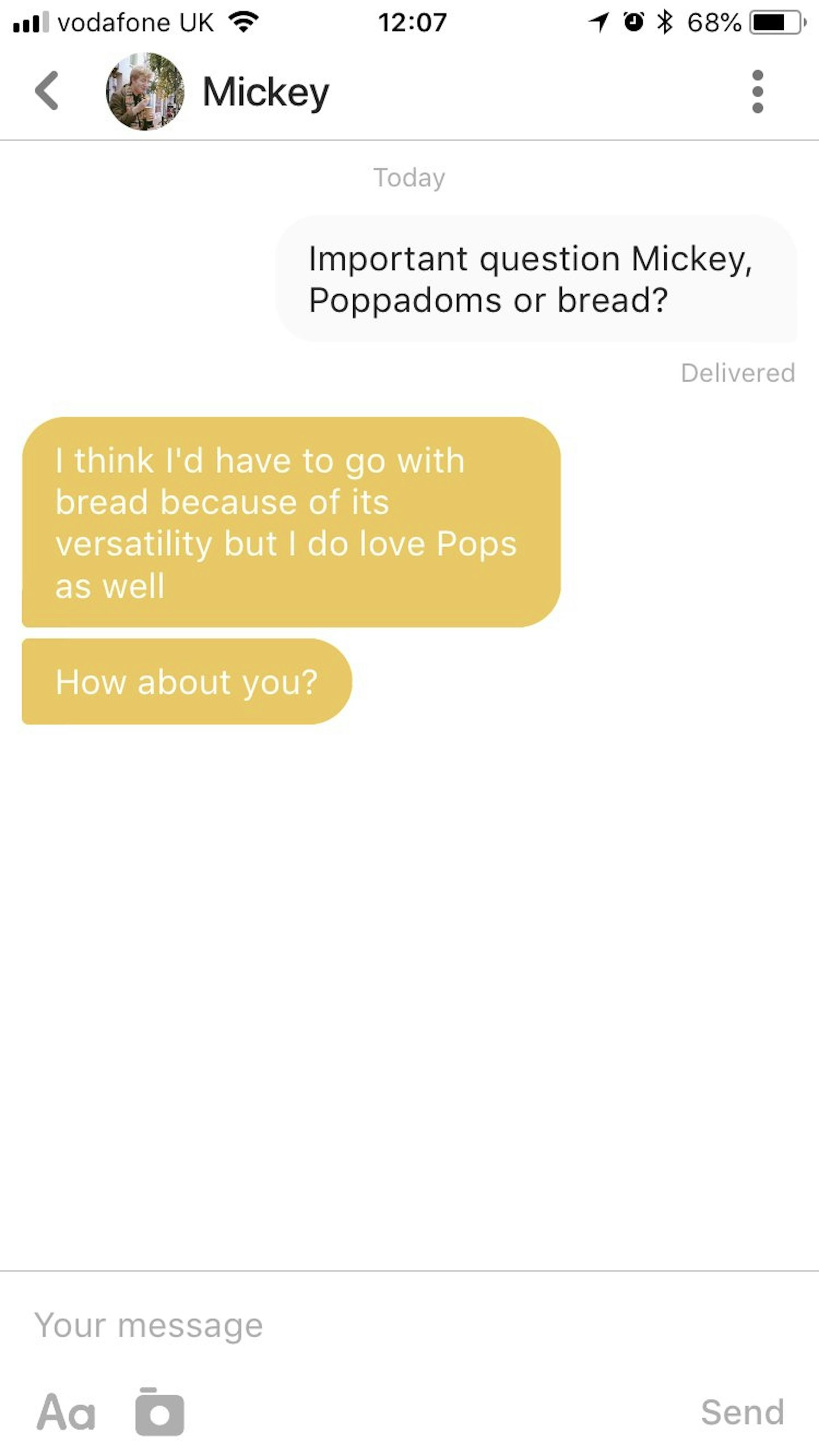 14 of 14
Bumble-Opening-Lines