In episode one of the new series of The Crown, then-Prince Charles quotes a line from the novel Persuasion in his birthday toast to Camilla Parker Bowles at her 50th birthday party:
'Dare not say that man forgets sooner than woman, that his love has an earlier death. I have loved none but you. Unjust I may have been, weak and resentful I have been, but never inconstant.'
For literary heads, this is an instantly recognisable quote and one that can certainly be interpreted as a slight to Princess Diana. But what exactly does it mean within the context of Persuasion? And what does it say about Charles and Camilla's relationship in The Crown? We've done some research so you don't have to.
Who wrote Persuasion?
Persuasion is the last completed novel by Jane Austen, published in 1817. Austen, of course, is author of the beloved classics including Sense and Sensibility, Pride and Prejudice, Emma, Northanger Abbey and Mansfield Park.
What is Persuasion about?
Persuasion tells the story of 27-year-old Anne Elliot whose family moves out of their hime to lessen their debts and rents their house to an admiral and his wife.
Anne agrees to marry the wife's brother, Captain Frederick Wentworth, but the engagement is called off after Anne is persuaded by her friends and family to end their relationship. Nearly eight years later, Anne and Captain Wentworth meet again and have a second chance at love and marriage.
It has since been adapted for film, TV, theatre and radio several times.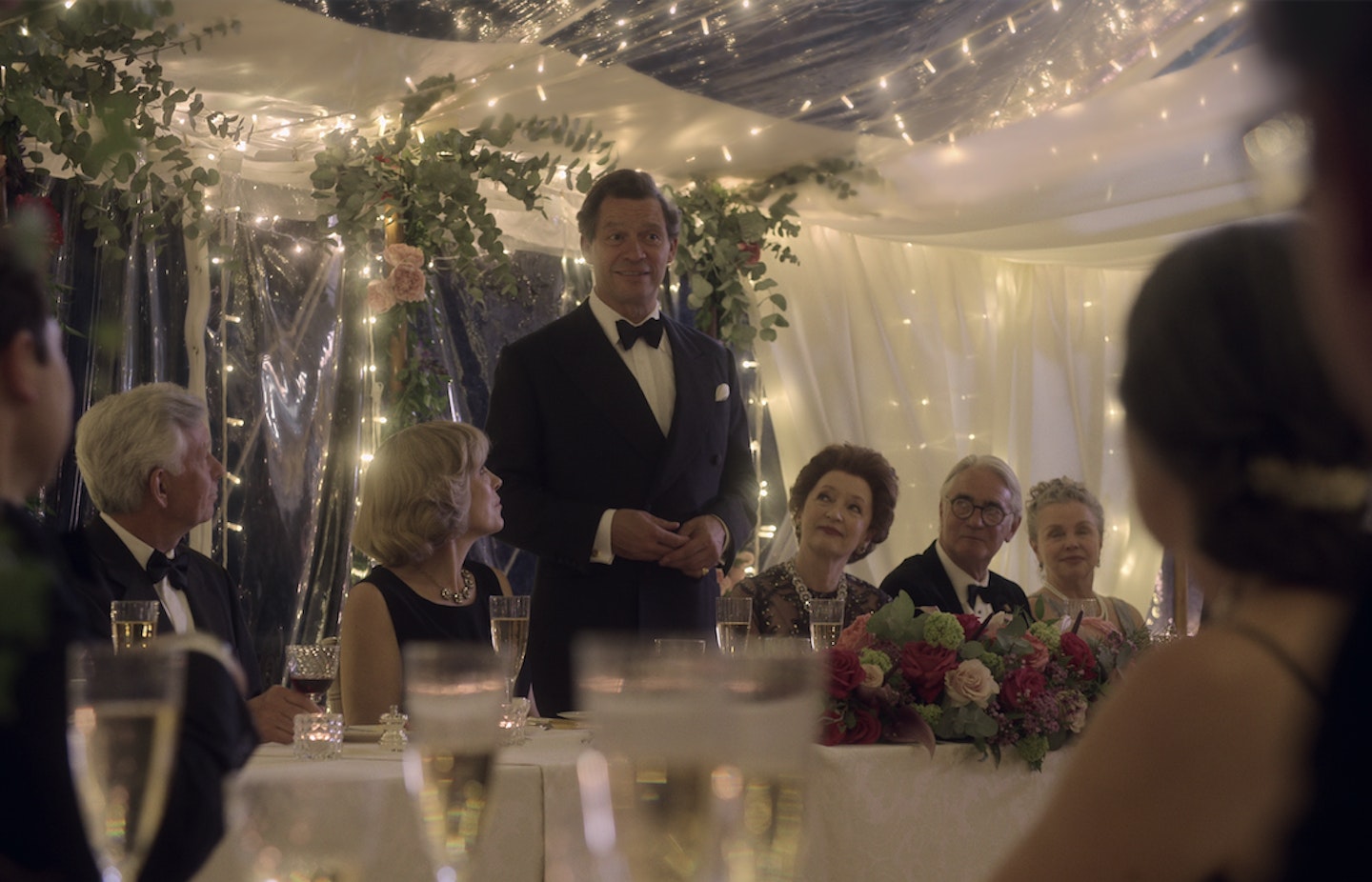 Captain Wentworth writes the 'I have loved none but you' line in a letter to Anne after they reunite.
On writing the letter, Captain Wentworth does not know if his love for Anne is requited but is compelled to tell her that his feelings have not faded after their years apart.
Did Charles really quote Persuasion at Camilla's party?
It is unclear if Charles really did quote Persuasion in a toast at Camilla's 50th birthday party, however it doesn't take an academic to work out why The Crown writers chose to include it in this scene.
Prince Charles and Camilla first started dating in 1972, before splitting up in 1973. Camilla married Andrew Parker Bowles that same year and the former couple had two children together. Charles then married Princess Diana in 1981 and they later had Prince William and Prince Harry.
However, Charles and Camilla's enduring affection towards one another has been well-documented over the years and in 1986 they started an ongoing affair. Speaking to Andrew Morton for his book, Diana: Her True Story, in 1992, Diana said, 'The worst day of my life was realising that Charles had gone back to Camilla.'
When Prince Charles and Princess Diana separated in 1992, Charles and Camilla reconnected and they later married in 2005. The Queen did not attend their wedding, but she hosted their reception at Windsor Castle afterwards. She became known as the Duchess of Cornwall, rather than the Princess of Wales, out of respect for Diana.
To this day, some people struggle to accept King Charles and Camilla's relationship out of loyalty to the late Princess Diana. The Persuasion quote is therefore charged with meaning and decades' worth of controversy surrounding their relationship. We're sure fans will have plenty to say about it.