After the whirlwind that was Made In Chelsea: Corsica this summer, it's safe to say we're still reeling. The ending of old relationships, the starting of new relationships... we just couldn't keep up! And in perhaps the most explosive dinner party in Made In Chelsea history, it was revealed that not only did Sam Prince and Yasmine Zweegers have feelings for each other, but they had kissed just days after Sam's split from long-term girlfriend Inga Valentiner.
We've seen dramatic exits and savage insults being hurled across the table, but we've never witnessed a scene so raw on the show. Viewers could barely catch their breath as Inga Valentiner broke down in tears at the table. But now, we need to know, was it all worth it? As in, are Sam Prince and Yasmine Zweegers still together?
Are Sam Prince and Yasmine Zweegers still together? Their relationship explained
Yes they are! The pair seemingly began dating when they got back from Corsica, regularly posting pictures with each other on Instagram, but it wasn't until series 26 of Made in Chelsea that things became more serious between the pair.
Finally, admittedly as an apology for calling Inga Valentiner at 3am (classy), Sam Prince asked Yasmine Zweegers to be his girlfriend and the love triangle between them all became a real point of contention.
Yasmine Zweegers, Sam Prince and Inga Valentiner have probably brought the most drama this series, with Sam Prince going back and forth between the two girls repeatedly – much to the confusion of the whole cast.
The Inga Valentiner, Yasmine Zweegers and Sam Prince love triangle explained
It's a pretty confusing, so bear with us...
After Sam Prince and Yasmine Zweegers became official, it came to light that Sam had booty-called Inga Valentiner more than once (rather than the 10pm chat he had claimed, it was 3am and 5am) and so Yasmine Zweegers broke up with him. Then, a few days later, Sam and Inga were seen running off together on the Kings Road, which Yas was not very happy about.
Sam Prince and Inga Valentiner then struggled to get their story straight after their mysterious night of 'talking'. It turns out they had spent the night together - apparently not in that way, but we're not really sure we believe them - but Inga asked Sam not to tell anyone as she felt embarrassed. Sam then proceeded to tell Inga he's in love with her and that he thinks they're soulmates (Inga, not Yas) prompting Inga to take some time away from the show.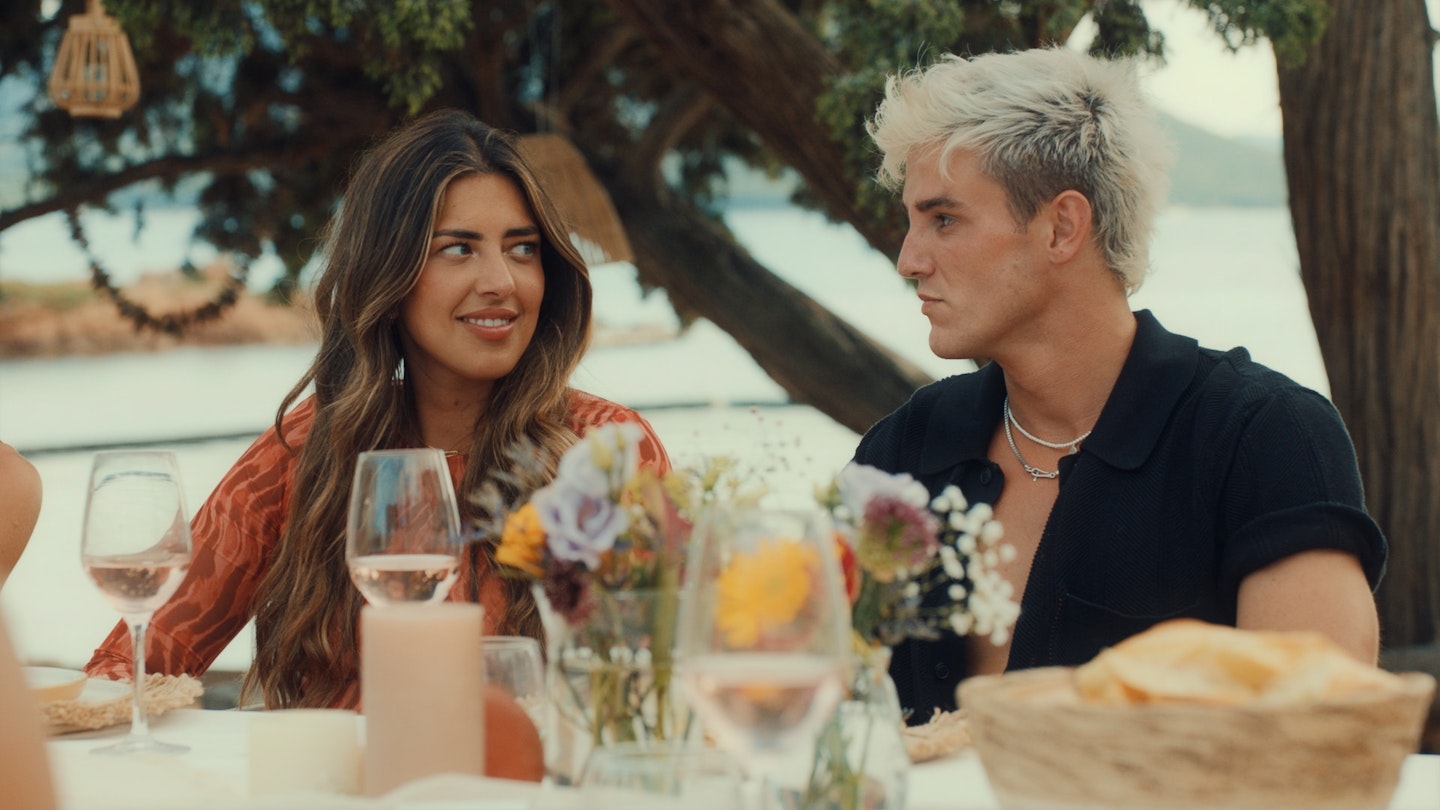 That's currently where viewers stand with series 26. Honestly, you'd have thought all this would be enough to put anyone off, but apparently not. If social media is anything to go by, it looks like Yasmine Zweegers has forgiven Sam Prince as she recently shared a series of cosy photos of them both to TikTok as they film the winter series in Sydney, Australia.
The verdict: Sam Prince and Yasmine Zweegers very much look like they're a couple again to us!
So, are Inga Valentiner and Yasmine Zweegers friends now?
Yasmine Zweegers revealed to Radio Times that time has somewhat healed her rift with Inga.
'We're amicable,' she revealed. 'We can stand in the same room. We're ok. It's fine now. When time moves past, you have to accept things on the show. You can't dwell on something. Life moves on.'
However, Inga has a slightly different side to the story...