After a five year hiatus, Big Brother returned to our screens on ITV this October. With an eclectic mix of personalities from all walks of life, its revival has reminded us why the show was so popular for so many years. But could the success of Big Brother mean that it's glamorous counterpart, Celebrity Big Brother, is coming back too?
While it hasn't been officially confirmed yet, there have been more than a few hints that the celebrity version could be making a comeback in 2024.
This news will probably excite and appal people in equal measure. But for anyone who's forgotten quite how iconic Celebrity Big Brother once was, we've pulled together some of the show's best moments.
What is Celebrity Big Brother?
Celebrity Big Brother is the Big Brother spin-off where a group of famous people (of varying degrees) live together in the Big Brother house, complete challenges for a luxury food budget and nominate each other for live evictions.
The show has gifted us with several timeless pop culture moments, delivered more drama than we ever thought possible and provided us with endless clips to quote from.
The first series of the spin-off, premiering in March 2001, only lasted for eight days and was set up in honour of Comic Relief. Six celebrities entered the house and comedian Jack Dee was crowned the winner. But since then, it has followed an almost identical format to the normal show.
When was Celebrity Big Brother on?
Overall, there have been 22 series of Celebrity Big Brother. Over the years it has been hosted by Davina McCall, Brian Dowling and Emma Willis. If it returns next year, it will likely be hosted by AJ Odudu and Will Best.
It aired the same way as it does for the regular series – at 9pm every night for six weeks. First the show was on Channel 4, then Channel 5 and if it returns next year it will be on ITV.
Which celebrities were on Celebrity Big Brother?
With 22 series stored in the archives, lots and lots and lots of celebrities have entered the house through the eye-shaped door over the years. To name but a few, we've seen Gemma Collins, Mark Owen, Ulrika Jonsson, Denise Welch, Rylan Clark, Charlotte Crosby, Katie Price, Kerry Katona, Coleen Nolan, Dappy, Sarah Harding, Ann Widdecombe and Ryan Thomas all appear on the show.
In fact, it's probably easier to put together a list of UK celebrities who haven't been on the show.
What were the most memorable moments from CBB?
1 of 9
CREDIT: Channel 5
Tiffany Pollard on CBB
Old maiden type of shoes! When American TV personality Tiffany Pollard entered the Big Brother house in series 17, we had no idea that she would change the course of history. Seeing her lock horns with reality TV icon Gemma Collins time and time again was nothing short of entrancing. And it also gave us arguably the greatest speech in CBB history. It starts with 'pretty much, I would let Gemma know that...' and I'm sure you know the rest. If you don't, please refer to YouTube immediately.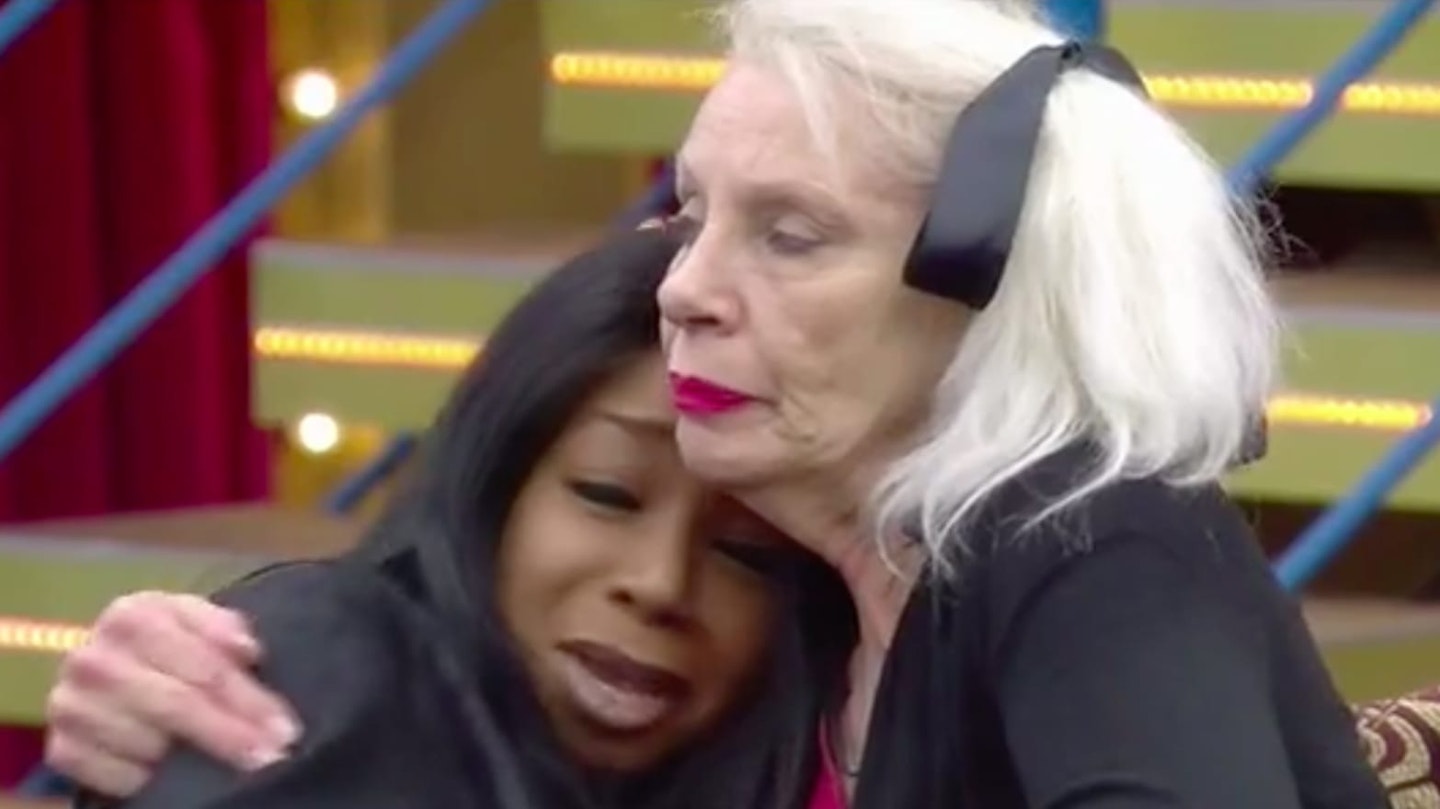 2 of 9
CREDIT: Channel 5
Angela Bowie and Tiffany Pollard on CBB
David's dead! Another one featuring Tiffany and another one going down in history. When Angela Bowie, the ex wife of music legend David Bowie, was called into the diary room to be informed that her ex-husband had died, she went back into the main room and told the first person she saw. That person happened to be Tiffany, who upon hearing 'David's dead', thought Angela meant their fellow house mate David Gest. Cue hysteria, confusion and a scene etched in our memories forever.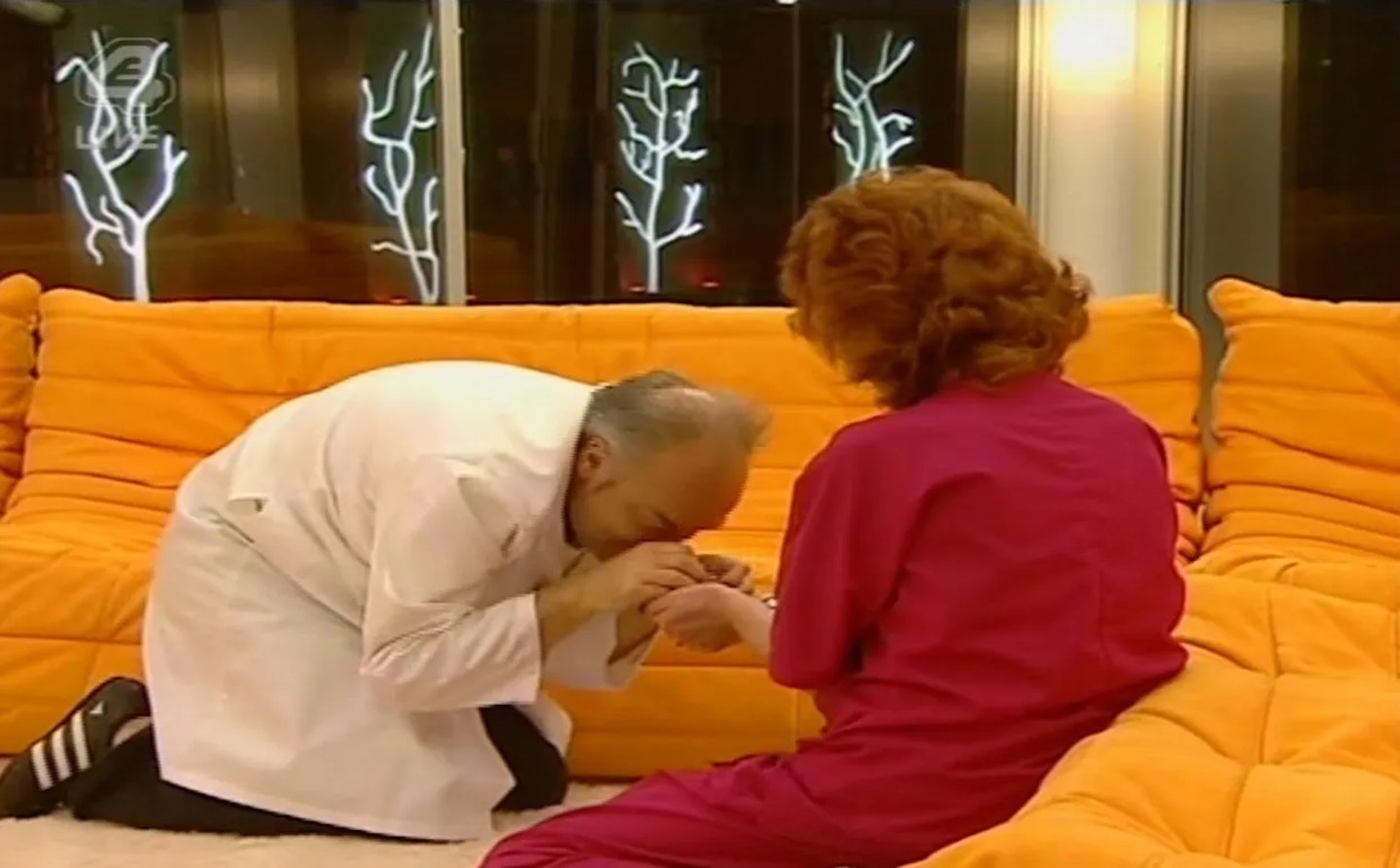 3 of 9
CREDIT: Channel 4
George Golloway on Celebrity Big Brother
MP Pussycat George Galloway walked so Matt Hancock could run. When the former Labour MP went on Celebrity Big Brother, he certainly left his mark. Mainly, by pretending to be a cat for fellow housemate Rula Lenska.
The then-51 year old wore a bathrobe as he crawled on his hands and knees towards the star and 'licked cream' from her cupped hands in the living room before she petted him. Yes, this was on national TV.
4 of 9
CREDIT: Channel 5
Megan McKenna on Celebrity Big Brother
I'M SICK OF THAT S**T Ex on the Beach and TOWIE star Megan McKenna proved to have a pretty short fuse when she was on Celebrity Big Brother in 2016. One minute she'd be screaming the house down about mashed potato (and receiving a formal warning), the next she was performing a moving rendition of 'Angels' by Sarah McLachlan. It was hard to keep up! But it was also great TV.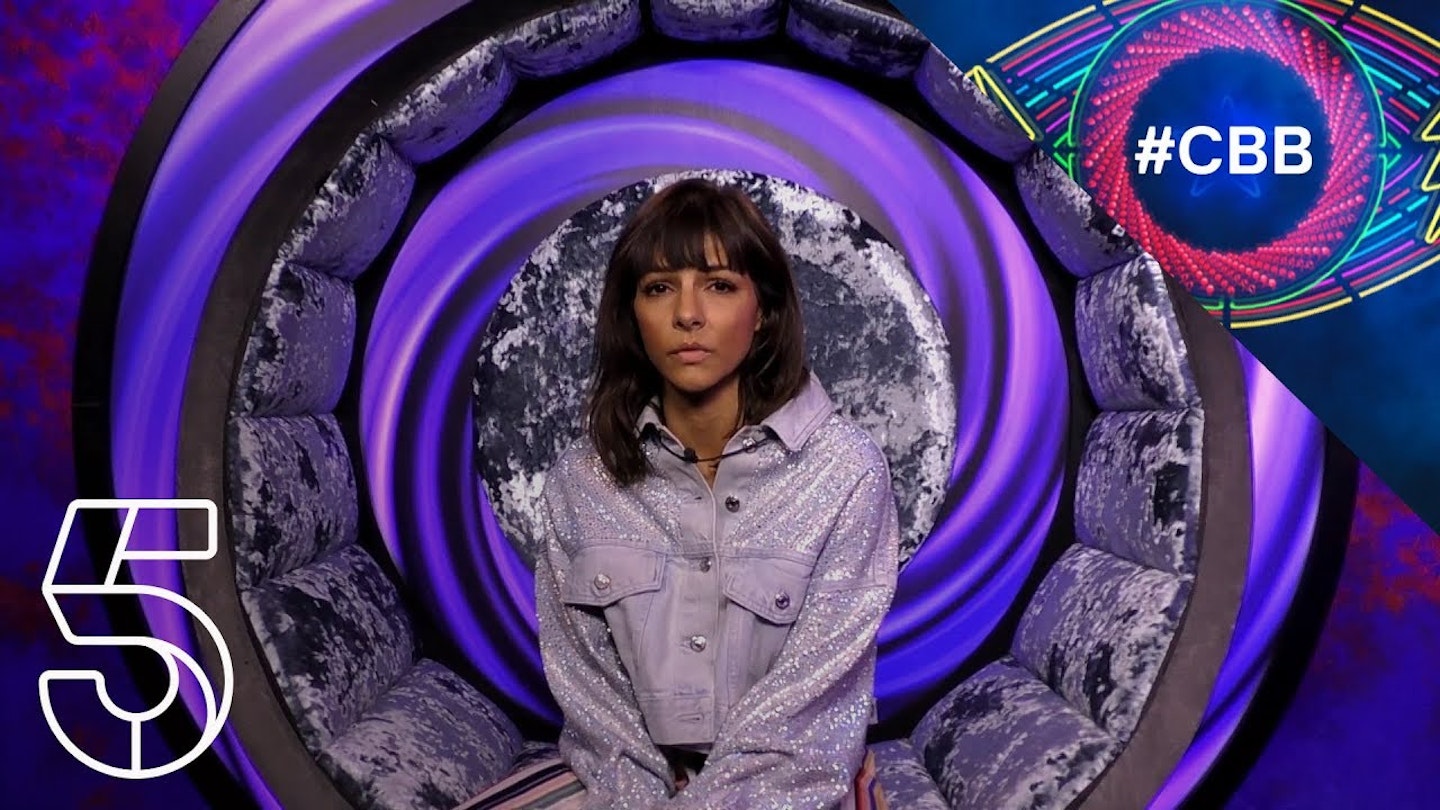 5 of 9
CREDIT: Channel 5
Roxanne Pallett on CBB in 2018
Shadowboxing In 2018, Roxanne Pallett and Ryan Thomas were both contestants on Celebrity Big Brother. One day, Ryan playfully pretended to punch her by shadowboxing, which led her to complain in the diary room and later to their other house mates. Her interpretation of the incident slowly escalated until she started accusing Ryan of physical harm. It was one of the hardest incidents in CBB history, as viewers had all seen what really happened. Fortunately for Ryan, his name was cleared when he heard people cheering for him during a live eviction and he went on to win the show.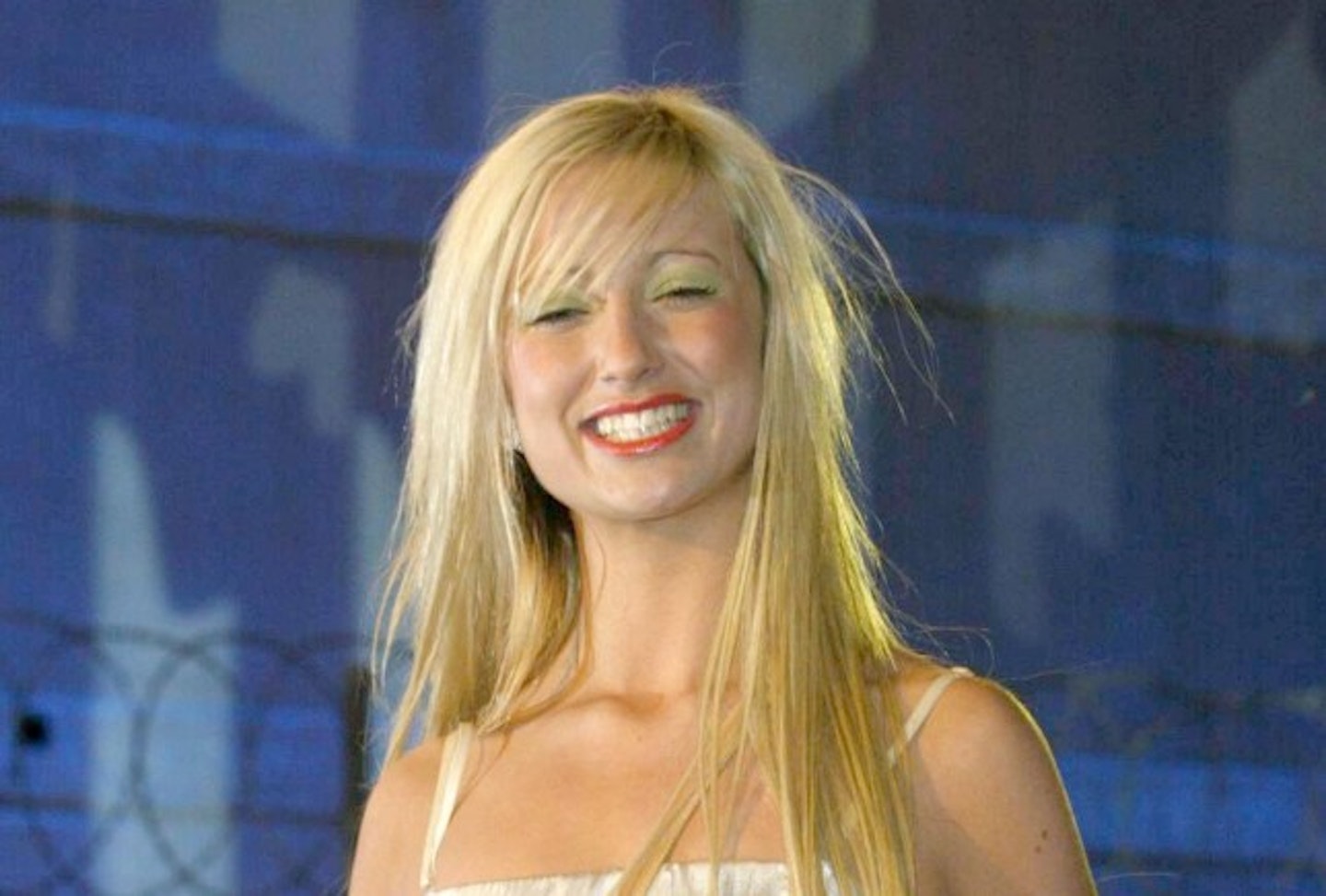 6 of 9
CREDIT: Channel 4
Chanelle Houghton on CBB
Kandy Floss Chanelle was the first 'normal person' to go on the star-studded show in 2004, and her task was to convince them all she was famous. She had to pretend to be a singer from a fictional band called Kandy Floss and it's still one of the best challenges we've seen. She even met her then-future husband (now ex-husband) and The Ordinary Boys singer, Preston on the show! Not bad.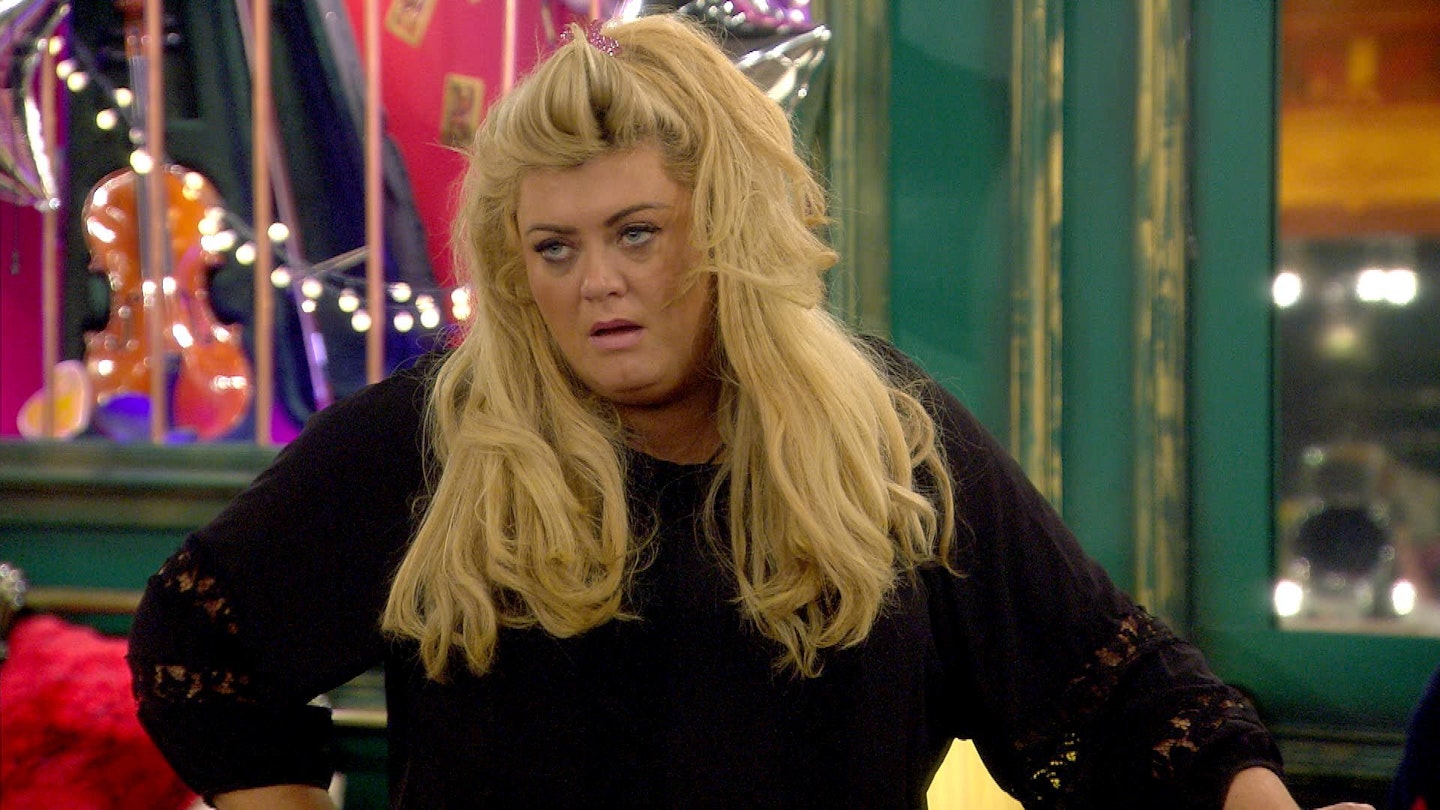 7 of 9
CREDIT: Channel 5
Gemma Collins on Big Brother
I'm claustrophobic, Darren! If anyone knows how to make a meme of themselves, it's our Gemma. TOWIE legend Gemma Collins went on Celebrity Big Brother in 2016 and almost everything she said on the show turned to internet gold. Whether it be her answering the phone shouting, 'GEMMA, you silly c**t' or her saying 'I'm CLAUSTROPHOBIC, Darren', we wish we could relive the whole series again.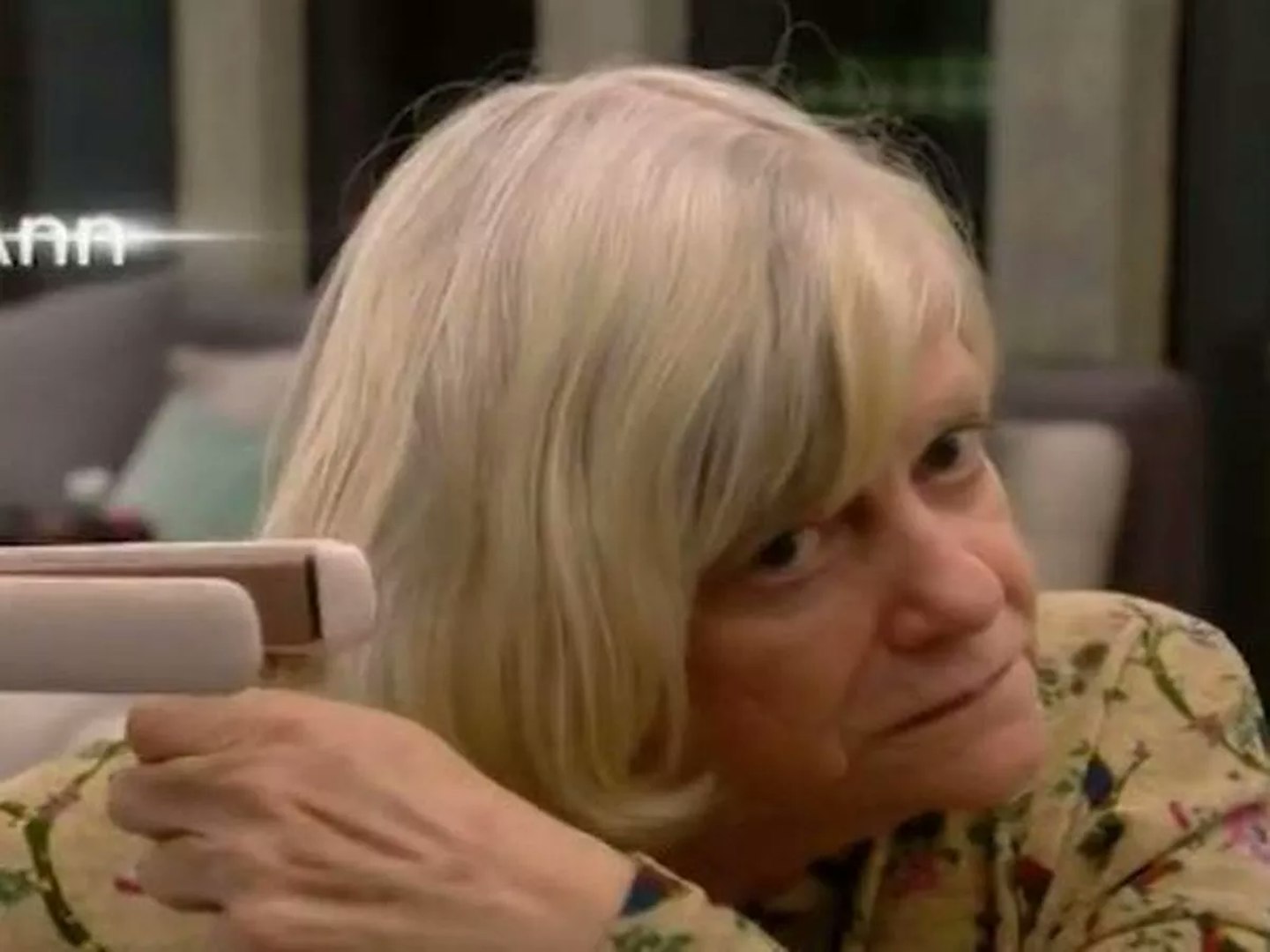 8 of 9
CREDIT: Channel 5
Ann Widdecombe on CBB
Nearly, but not quite If you're spending 24 hours a day, seven days a week being filmed for a national television show, it makes sense that you'd want to look your best. Enter Ann Widdecombe who was on the show in 2018 and spent a good five minutes trying to straighten her hair in the mirror, but managed to miss her actual hair every time.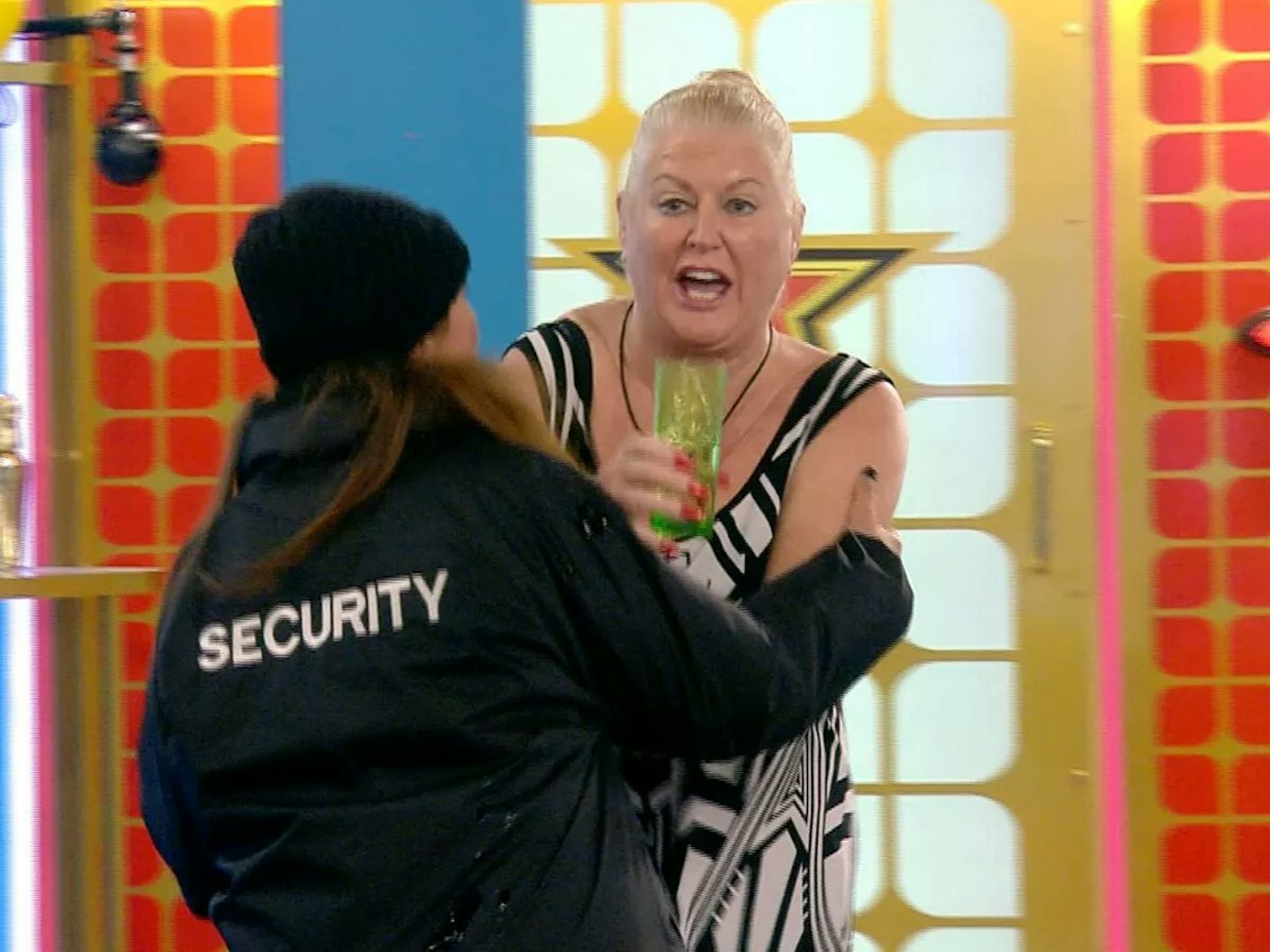 9 of 9
CREDIT: Channel 5
Kim Woodburn on CBB
Adulterer! Kim Woodburn got herself quite worked up during series 17. In a heated argument with Jamie O'Hara she screamed 'you're an adulterer!!!' at him before security entered the house to take her away. Jamie's response? 'I wouldn't p**s on you if you were on fire!' Another CBB classic.