Being Greek, the one and only question I'm guaranteed to be asked by everybody is this: 'I'm going to Greece, where should I go on holiday?' Truth be told, it's also a question I never tire of answering. Why? Because (spoiler alert) the best places to visit are not always the ones you see on Instagram. It's also a small price to pay for being from one of the most beautiful countries in the world.
With a whopping 227 islands to choose from, spoiled for choice is an understatement. But with too much choice comes confusion, which is why your instinct may be to jump on the Mykonos or Zante (Zakynthos, to Greeks) bandwagon, without considering our hidden gems which will be less tourist-trodden and far less expensive. Life hack? Well, a holiday hack at the very least.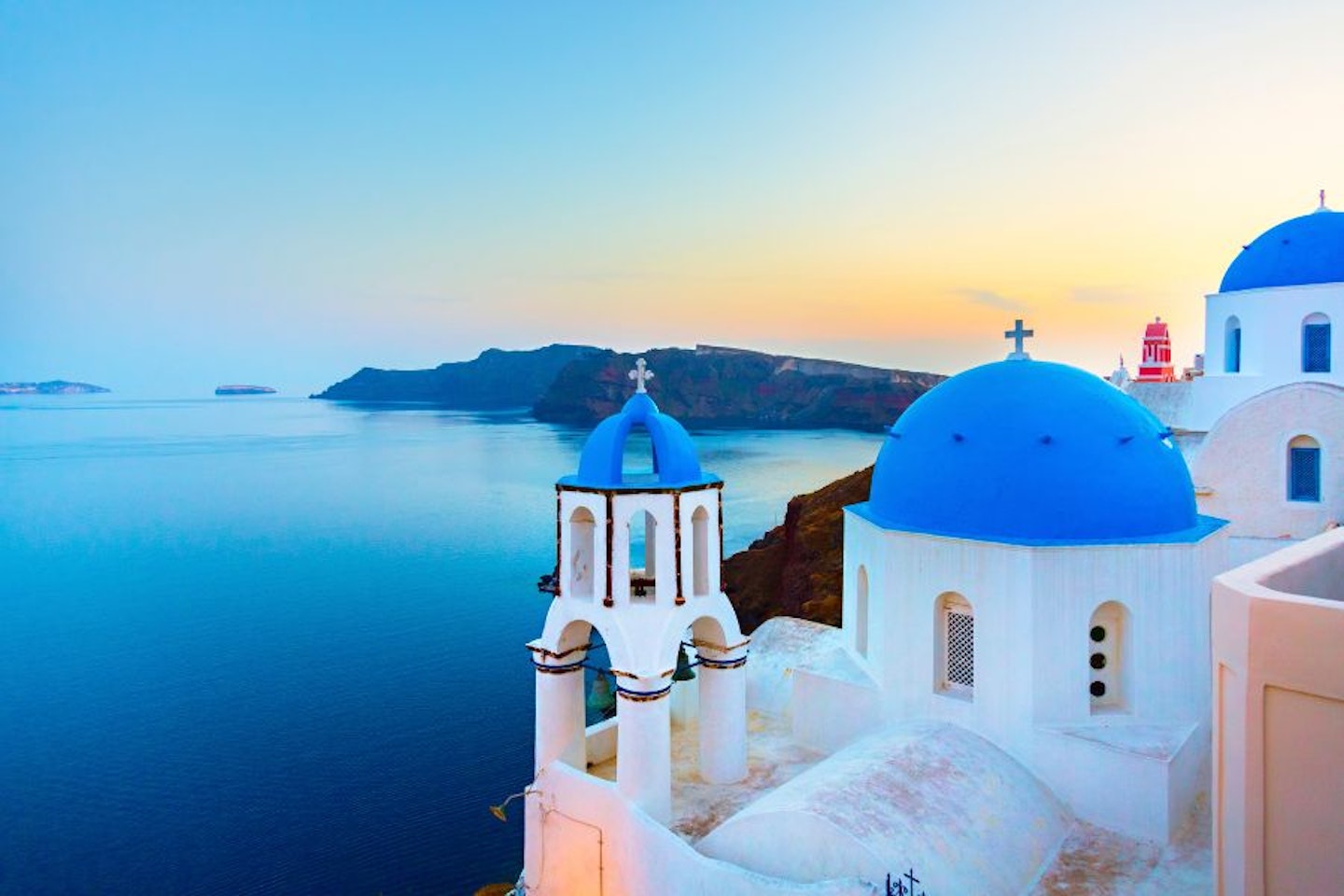 From islands such as Skiathos and Kefalonia to lesser-known gems including Lefkada, Greece is a trove of hidden treasures waiting to be discovered this summer, and beyond. Enjoy the pleasure of sandy beaches and crystal-clear waters, awe-inspiring waterfalls and tavernas with mouth-watering saganaki that even the locals can vouch for.
At this point, you may be thinking that travelling to Greece is not exactly a budget-friendly holiday. That's where TUI comes in. From 1st of May, all the way to 31st of October, TUI is offering up to £100 off per couple on flight and accommodation package holidays booked directly on the website. More spending money for Aperols by the beach? Yes please.
To help make booking your dream holiday that much easier, I've curated a list of Greece's hidden gems, along with the very best holiday packages to shop on TUI.com.
And be quick. The isles are waiting.
Skiathos
Part of the Sporades archipelago, Skiathos is a small island you can't help but fall in love with. From gorgeously cobbled streets, to over 60 breath-taking beaches, there's something for everyone on the Island. It's also one of the greenest islands in the country, a particularly unusual occurrence, making its natural beauty even more impressive. If you're a fan of nightlife, you'll be happy to know that the Skiathos harbour is studded with bars and clubs where you can happily spend your evenings.
Description
Set within two minutes from the golden sandy beach named Megali Ammos, Thalassa Hotel is simply
Description
A 15-minute walking distance from Skiathos Town, and a five-minute walk from the beach, the Avaton
Lefkada
When it comes to exotic blue waters and white, sandy coastlines, it doesn't get much better than Lefkada. Porto Katsiki is the Island's most famed beach, thanks to its impressive landscape and majestic waters. Apart from its breath-taking beaches, the Island is also blessed with waterfalls, historic monasteries, and archaeological museums.
Description
Set in the gorgeous town of Nidri, hotel Orion is a family-run boutique hotel with water-front
Description
A five-minute stroll from Nidri's beach, Hotel Lekfo gets major brownie points for location. The
Kefalonia
Part of the Ionian islands, Kefalonia is an island adored by Greeks. From endless sandy beaches, to turquoise lakes and black pine mountains, the island's natural beauty is unparalleled. My personal highlight? Myrtos Beach, containing the bluest waters and whitest sand I've ever laid eyes on.
Description
An exclusively adults-only hotel, Thalassa Hotel will immediately draw you in with its charming
Description
Named after Poseidon, God of sea, this chic hotel is only a five-minute walk to the village
Santorini
Admittedly, Santorini is hardly a hidden gem, but one we had to mention, nonetheless. From the astounding caldera views to sunsets which will brings tears to your eyes, Santorini may just be the perfect destination for couples. It's also part of the Cycladic islands, meaning you can expect gorgeous white and blue houses everywhere you go. A Mamma Mia dream.
Description
If luxury is what you're after - you've come to the right place. With an al-fresco yoga space,
Description
The Radisson Blu luxury resort is the ultimate spot for summer relaxation. With two saltwater