'The women's game isn't as popular because it just isn't as good', my dad says as we discuss Phil Neville becoming the new England Women's football manager. I roll my eyes and explain institutional sexism for the ten millionth time, citing the 4 million viewers that tuned into watch England play Holland in the Euro semi-final last year. I tell him that the culture around football is changing and that the women's game is no longer being cast aside with excuses of low viewership. People are tuning in. The world has finally woken up to the fact that women can play football just as well as men.
However, this wasn't the case when England and Manchester City players, Demi Stokes and Keira Walsh started their careers. Back then there very few women pro football players and yet, despite fewer opportunities for women, they persevered and are now reaping the rewards of a full-time, professional football career.
'I got into it hanging out with boys, playing at school, but my first ever game wasn't a great experience. I played for an all-girls team in an all-boys league, so you had dads on the side that weren't very nice and kids on the field [who] weren't great [either],' Demi tells me, recalling the match-side abuse that started when she was just eight years old.
'It was verbal abuse like "kick her" or "break her legs", a bit of racial abuse' she says. Once, she remembers 'a kid got sent off because I did go to the referee so he got taken out. He was crying and the coaches made him come and say sorry after the game It's all part of the journey, it doesn't make it okay but you learn things and you grow from it.'
Keira remembers the lack of other women's teams to look up to when she started out. 'When I was younger I don't really think you were professional, you probably had to have another job' she says 'the only team that I knew off was the England Women's team and there wasn't really any further than that.'
Keira went on to play for Blackburn before realising she could go pro, and joined Manchester City in 2014. Demi chose to go to America, where the game has been taken seriously for longer. However after four years in the US playing alongside England Women's players she was convinced opportunities were growing in England. Signing to Manchester City and England Women's in 2014, she has thrived at home ever since.
For Demi, hard work and perseverance are key in sport as a whole, but particularly in building the reputation of women's football. There are, she says, no shortcuts. 'I think if you do play good football and do it the right way, people are going to want to come back naturally rather than advertisement thrown down their neck. If you do it the right way and focus on what we're in control of - and that's playing good football - I think fans will keep coming back.'
Keira agrees, citing the role Manchester City has played as a club to ensure the game is taken as seriously as men's football. 'At City' she says, 'the media guys do a lot to try and get the attendances for the games, so as players we have a responsibility to play well because they're working hard to get supporters in, so we need to make sure we keep them coming,'
She also thinks mainstream media can do more, whether that's press treating the players the same regardless of gender (she refers to the way men are asked more technical and tactical questions in post-game interviews) or broadcasters showing more than just the finals of their games on prime-time TV, as they do with men's football. 'If it's more accessible and more people watching realise we all can play at a good level then it's only going to drive the attendees and the game will go even further' she says.
Even as the game grows, both Keira and Demi do not take their supporters for granted. One of the biggest positives of the women's game, Keira says, is that '[the players are] appreciative that the fans do come out and support us. We like to thank them because we remember when there weren't a lot of fans coming to the games'
With increasing viewers and a spotlight shining on women's football, do they feel pressure to outperform the men to prove a point? No, according to Demi. 'We all want to do it because we enjoy it', she says. For her it's about playing football not about gender point scoring; 'yes we are fighting to inspire people and get people back to the games but generally we don't look at it to prove a point' she says. 'We want to make a difference, whether that's growing the game for the next generation coming through or the next group of academy girls.'
'When I'm playing I don't think about [the pressure] too much' Keira adds, 'I'm just playing with the girls and I trust what they can do'. Indeed, the more I speak to them both the more I realise that the supposed tension between men and women's football is more of a media construct than a reality. 'Between teams there's a certain level of respect because we're all professional and we all take the game seriously' Keira says 'there's definitely a level of professional respect.'
And so, while we might see a gap in the way men and women's football is publically praised and, perhaps even more obviously, valued monetarily , these players are simply focused on fulfilling their life's ambition to go pro. It's not too surprising, given that when these women started playing there were few opportunities for them. And while they would have every right to point out the gender disparities in football, they're desire to just get on with the game regardless of any obstacles they face is refreshing.
Indeed, their reluctance to focus on any gender differences in football is exactly what they want the public to do. 'It's just football and that's what we want to push' Demi says 'it's the same game, same rules, same moving on the pitch, same numbers, there's no difference so from the outside looking in people shouldn't judge it any different'.
And that is exactly what these women are proving, with Manchester City reaching the quarter-finals of the Women's FA Cup after a 3-1 win against Birmingham City just last weekend. By both striving for perfection and persevering against the odds, they're setting the pace not just for women's football, but for the sport as a whole.
Click through to see more inspiring women you should be following...
Inspirational Instagram Accounts You Should Follow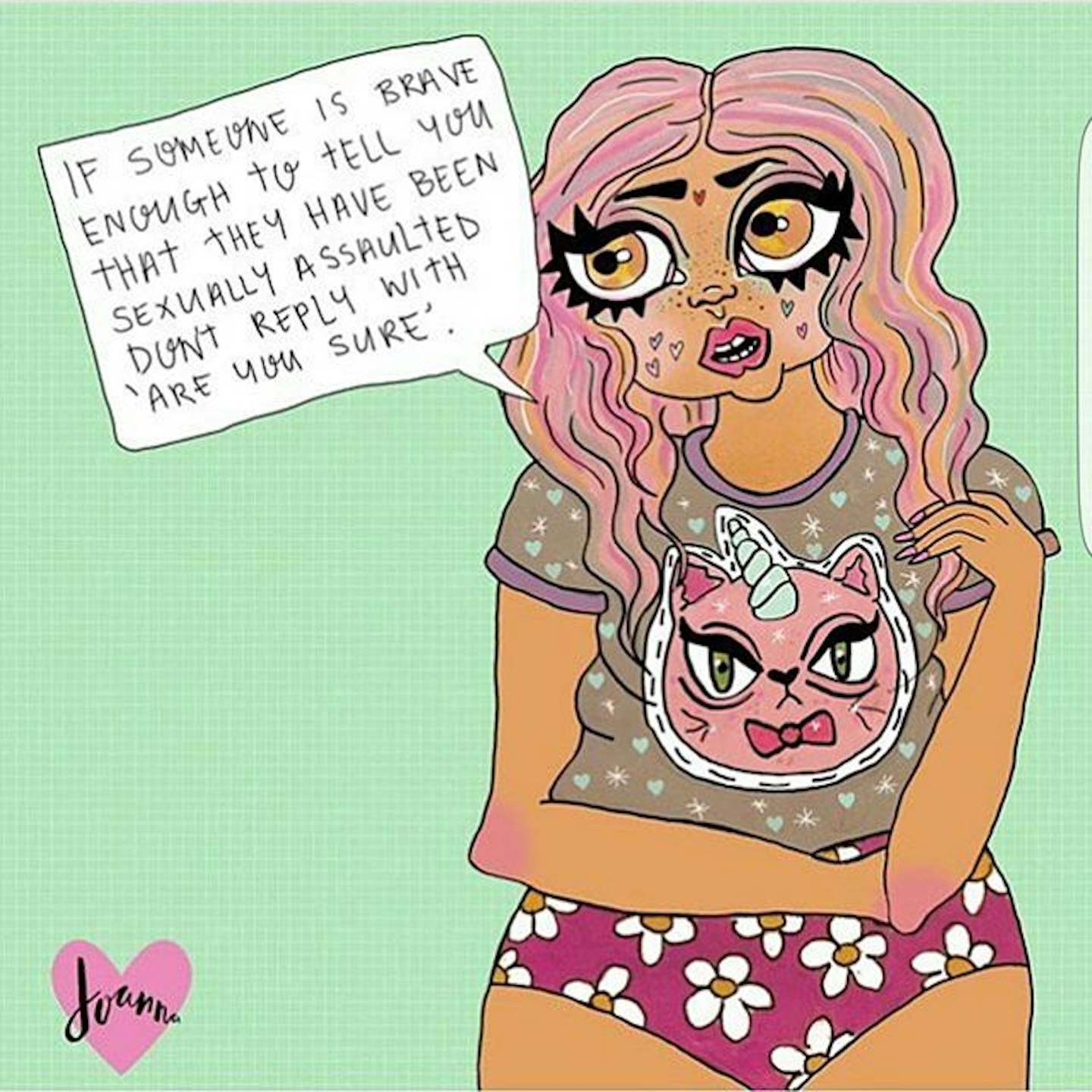 1 of 24
Women In Comics
Illustrating inspirational images and depicting women in comic form, this account will brighten up your timeline with some home truths in the form of pretty pictures.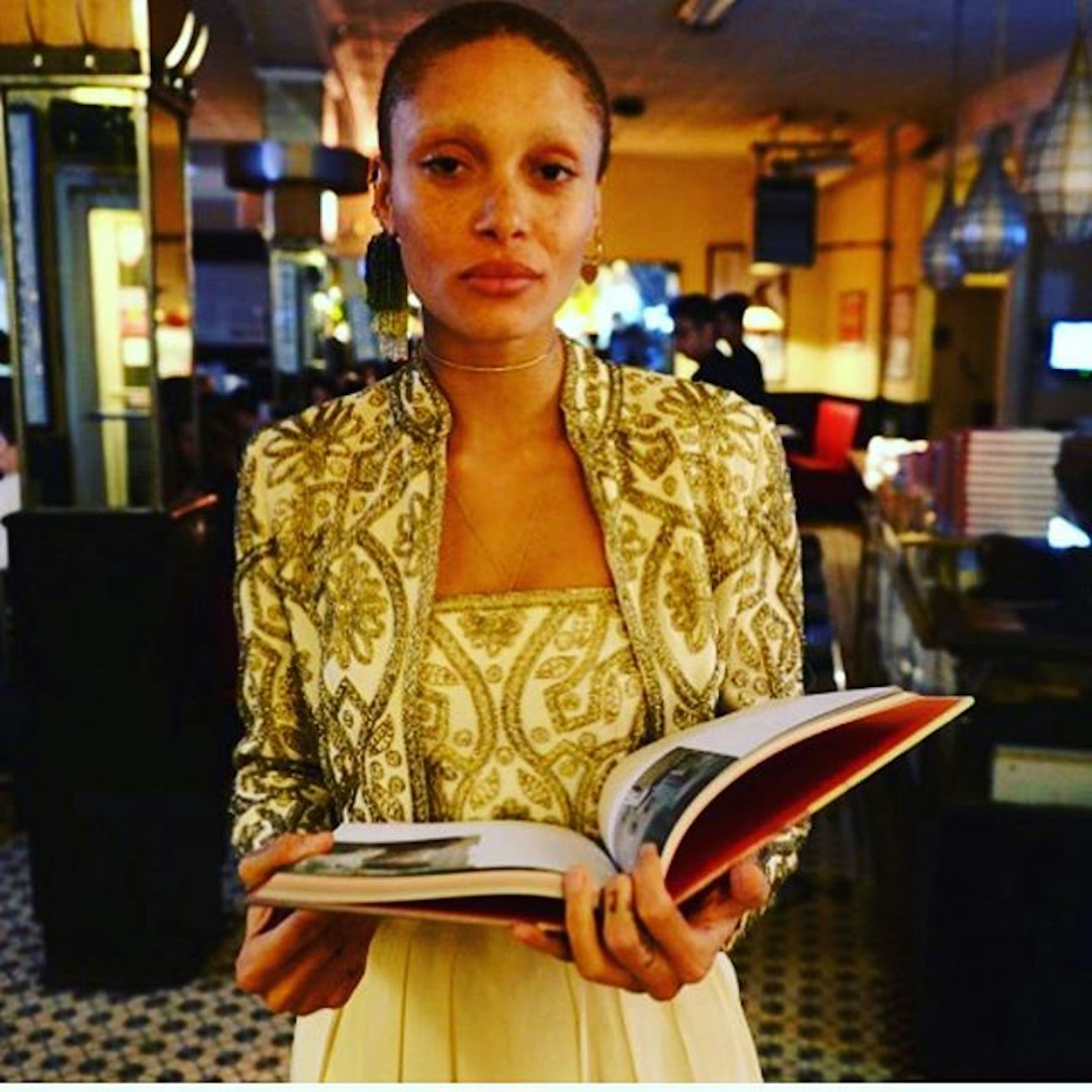 2 of 24
Adwoa Aboah
This insanely beautiful model founded GURLS TALK, an online community where women from all backgrounds can share their personal experiences in a safe space.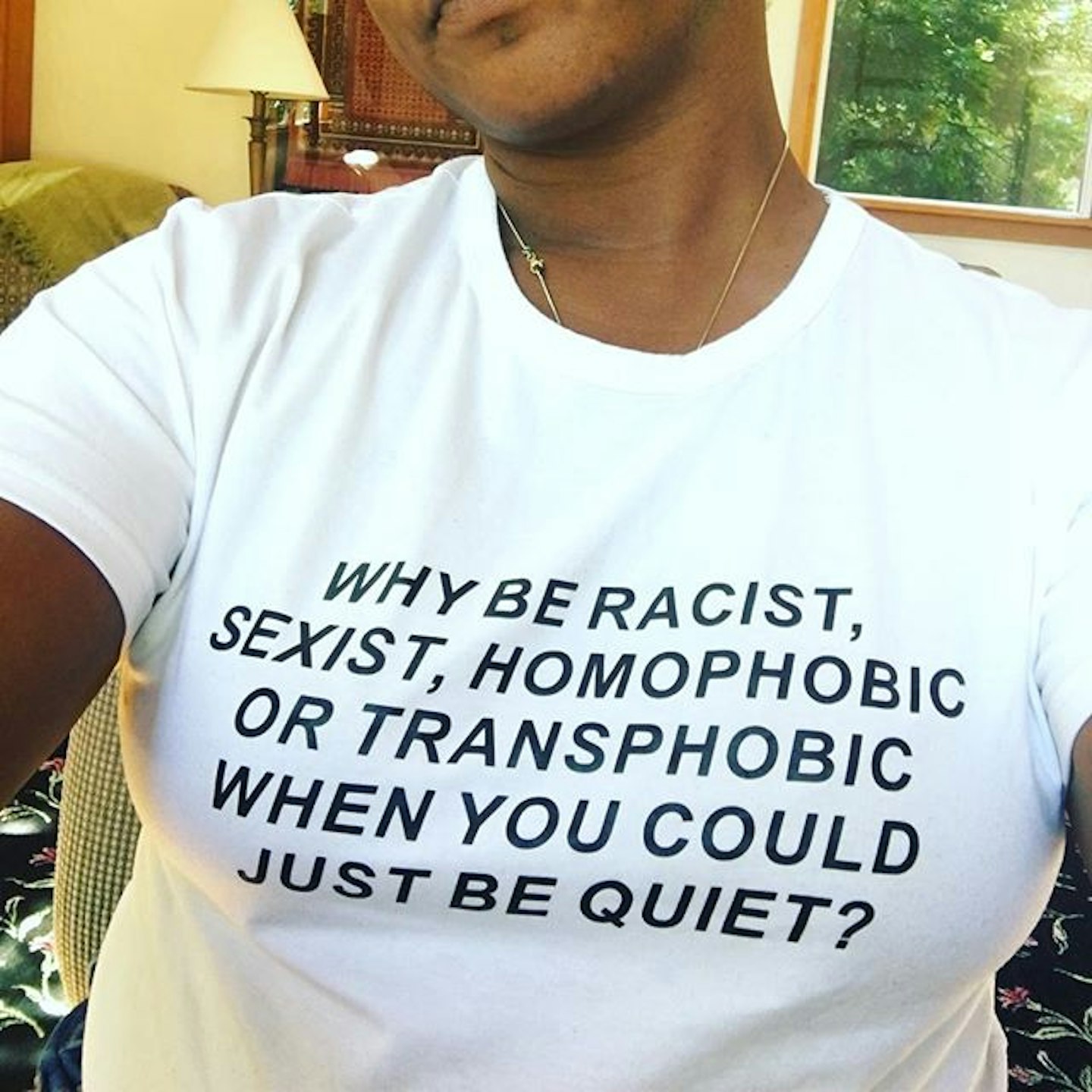 3 of 24
Alicia Garza
Alicia is an editor and activist who co-created #BlackLivesMatter. Her feed is a mixture of relatable memes, unfiltered selfies and educational posts to keep you woke.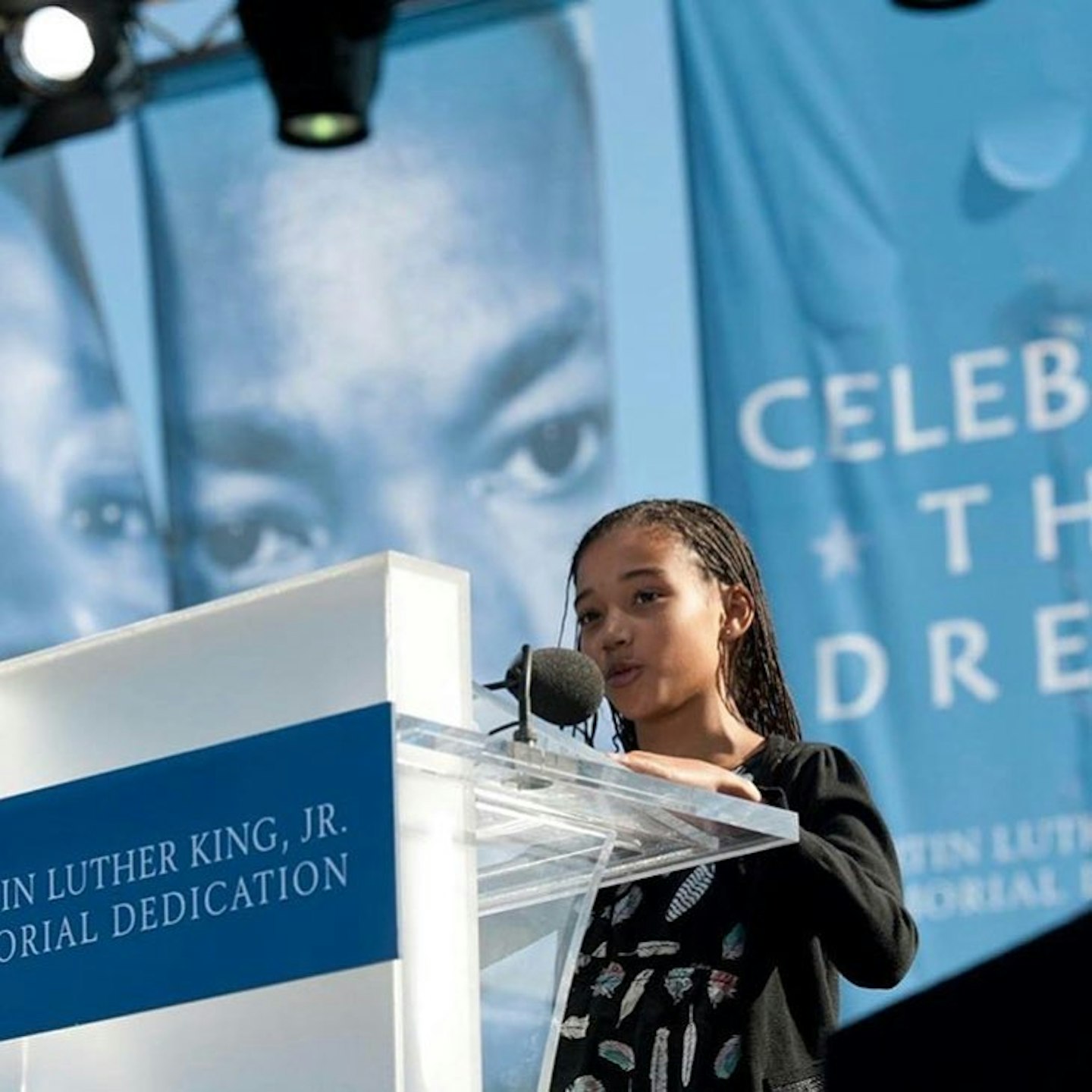 4 of 24
Amandla Stenberg
You might recognise this actor from The Hunger Games, when she played the character only character we cried endless tears for, Rue. Now, while still acting, she's a full-fledged activist posting about everything gender, feminism and black culture.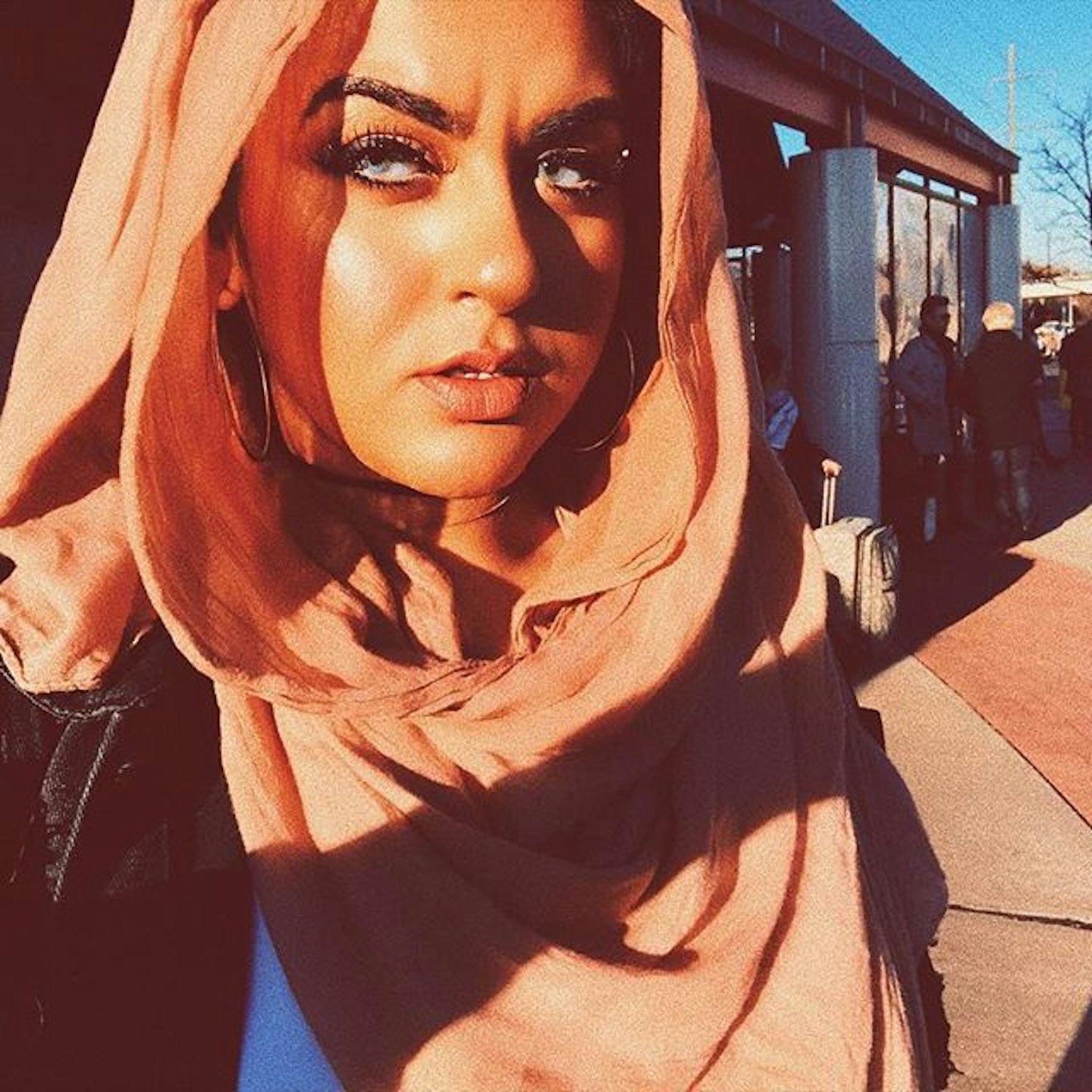 5 of 24
MuslimGirl/Amani
Amani created the fast-growing activism account @MuslimGirl, another one you should definitely follow. She has spoken across the world about Muslim women and posts everything from badass selfies to stats you need to know.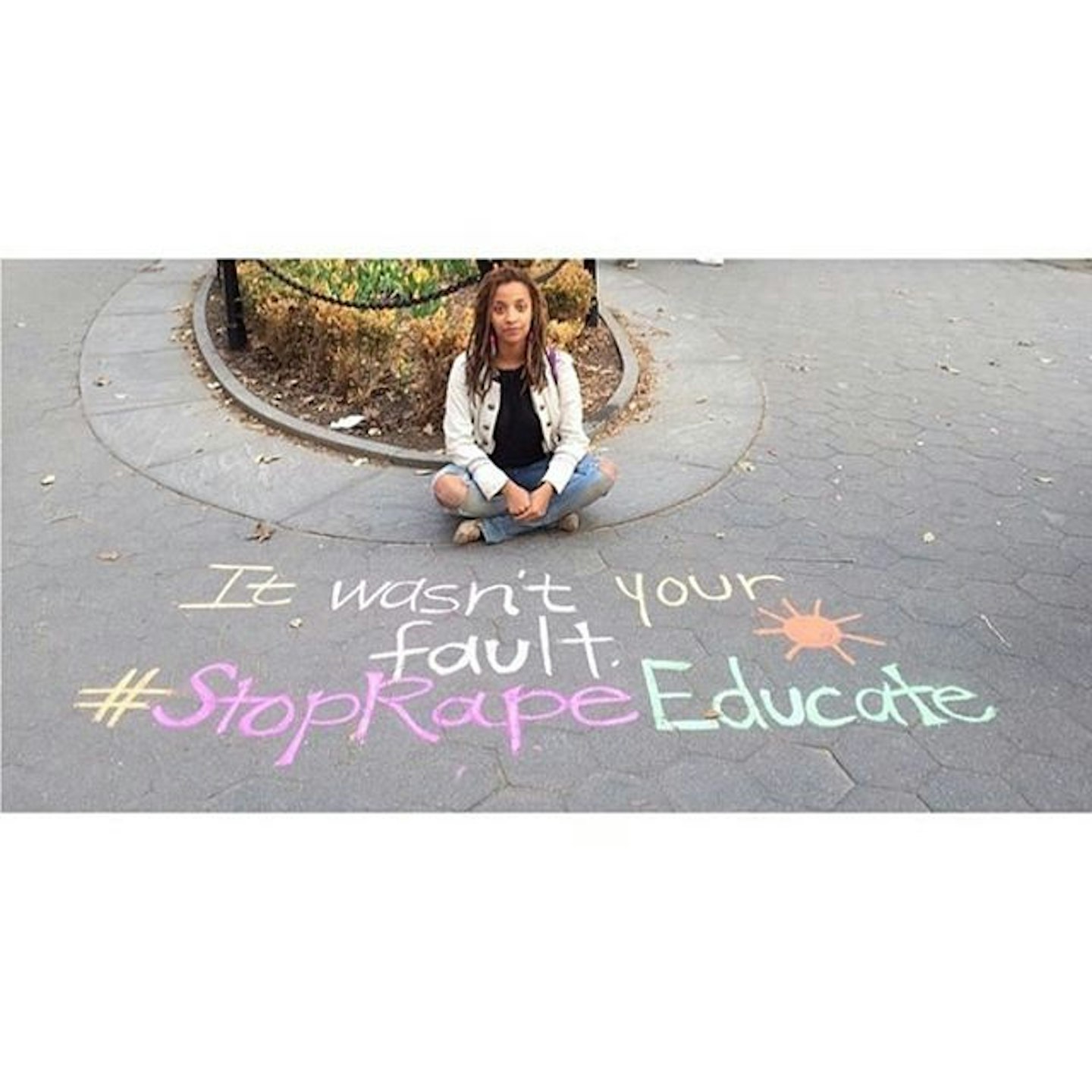 6 of 24
Amber Amour
Amber created @CreatingConsentCulture which aims to educate people on rape culture and support rape and sexual assault survivors. She's also outspoken about racism and sex work, her feed will be endless many dinner party talking points.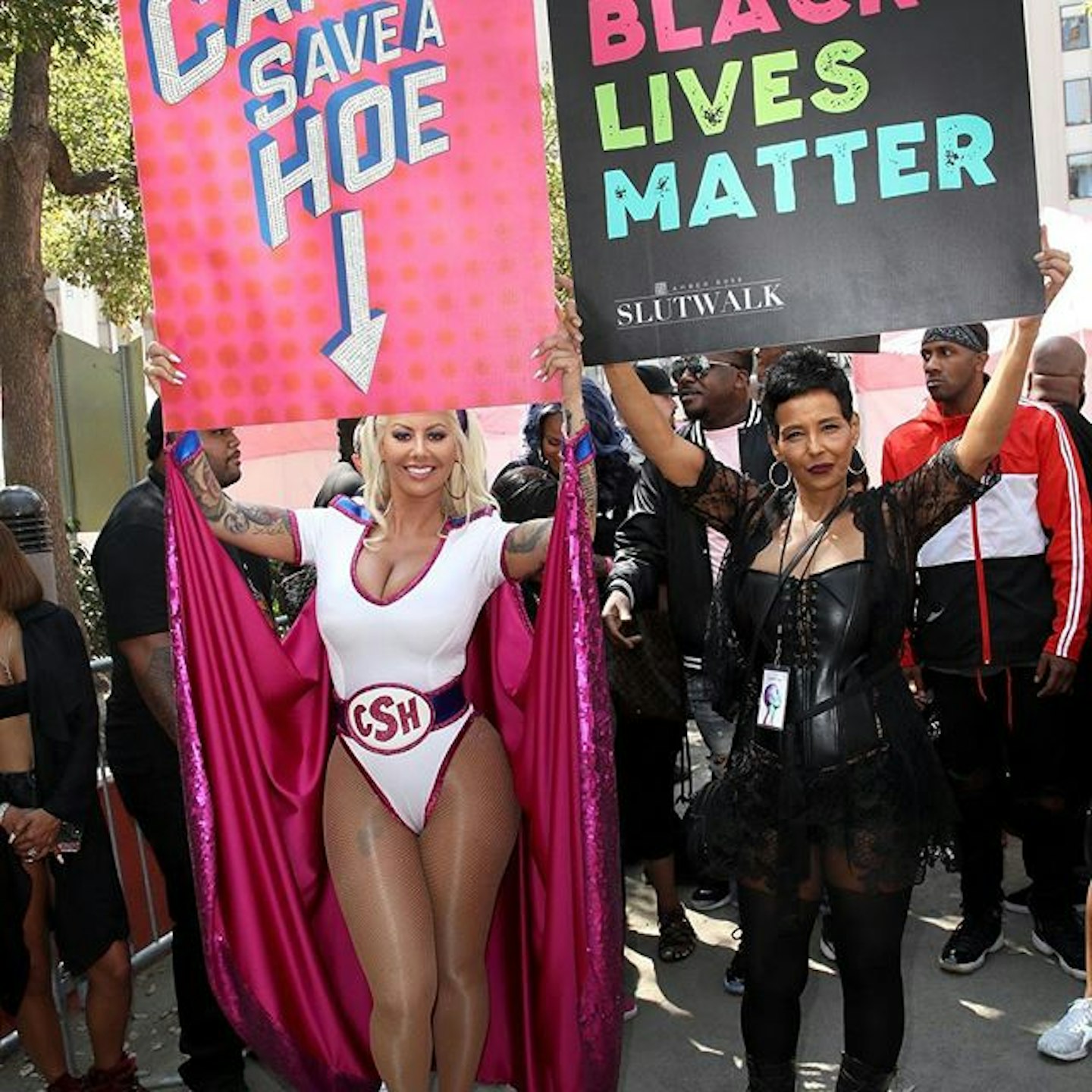 7 of 24
Amber Rose
You may only know Amber Rose as Kanye's ex, but think again. Amber is a sex positivity icon, with her own pocast 'Loveline with Amber Rose' up until 2018 that aimed to promote healthy sexual relationships and self-love. If you can get past the fact she advertised flat tummy tea once (fgs Amber), you'll love her feminism-filled feed.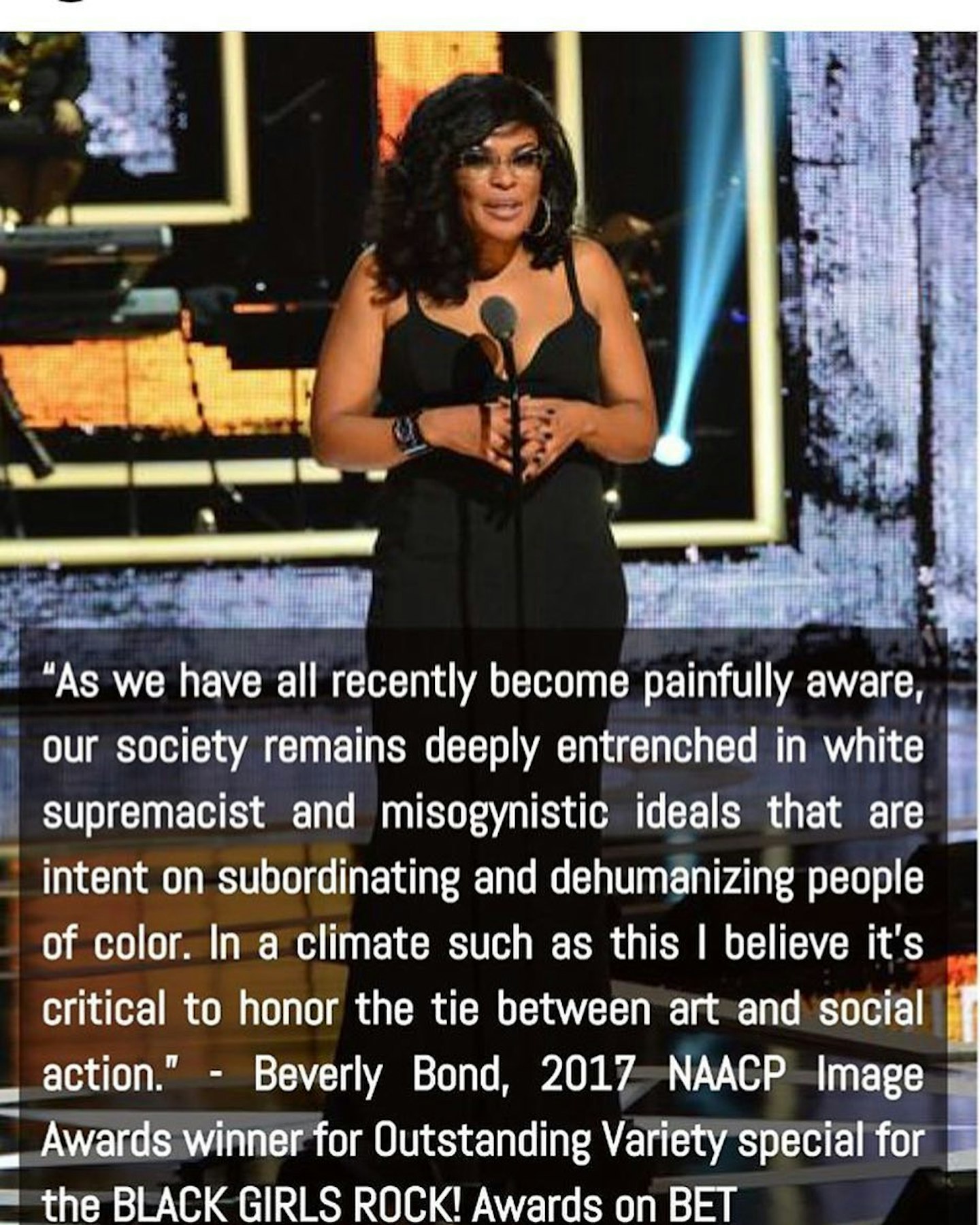 8 of 24
Beverly Bond
Author of 'Black Girls Rock', Beverly's posts will have you both inspired and enraged, filled with commentary on everyday injustices.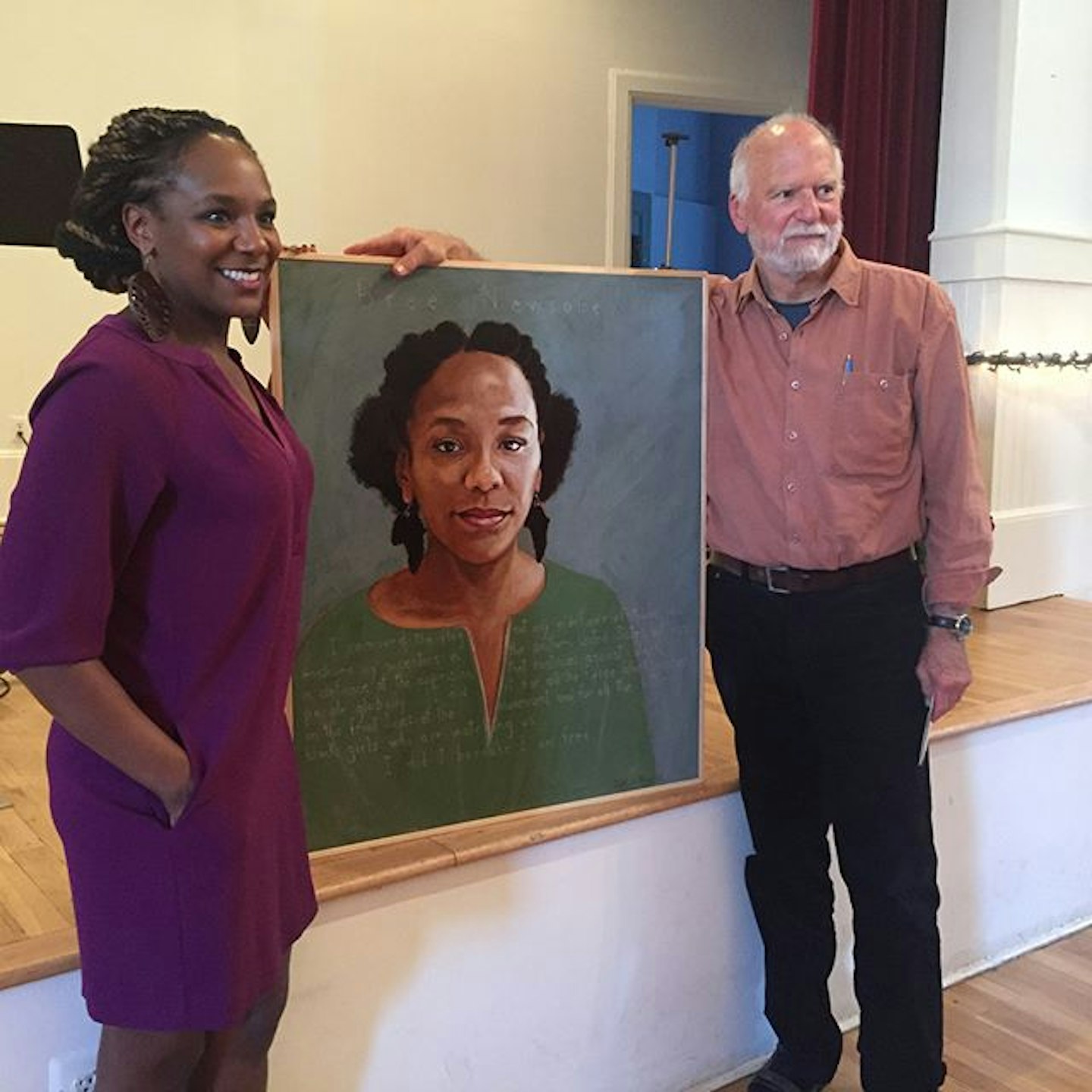 9 of 24
Bree Newsome
You may recognise Bree as the activist who took down the confederate flag from a flagpole outside the South Carolina Capitol building. She's continuing her activism with inspiring art you need to see.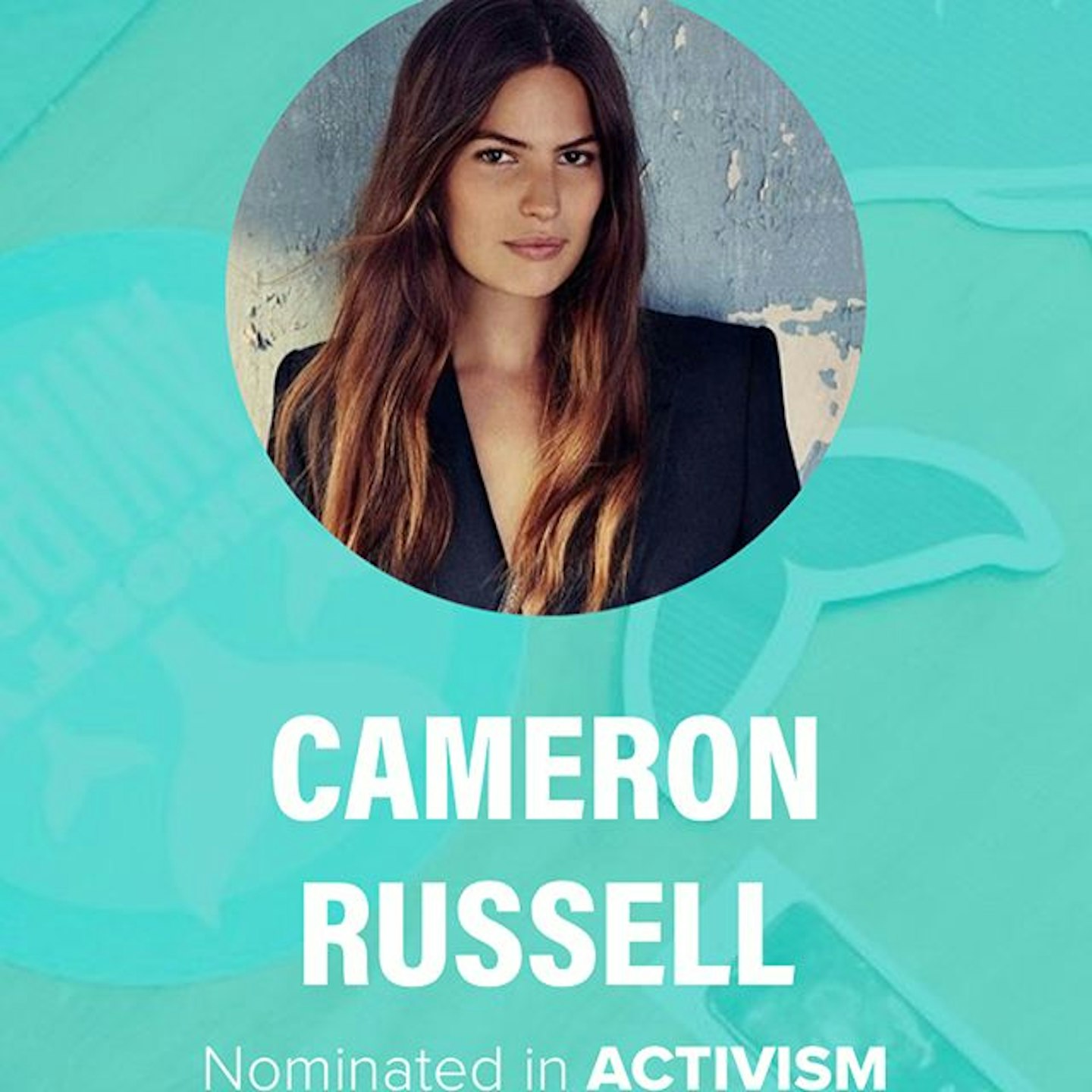 10 of 24
Cameron Russell
An american model who called out the fashion industry for sexual harassment and assault, she started the #MyJobShouldNotIncludeAbuse hashtag. Her instagram is full of inspiring stories and educational videos exposing different injustices within her industry and beyond.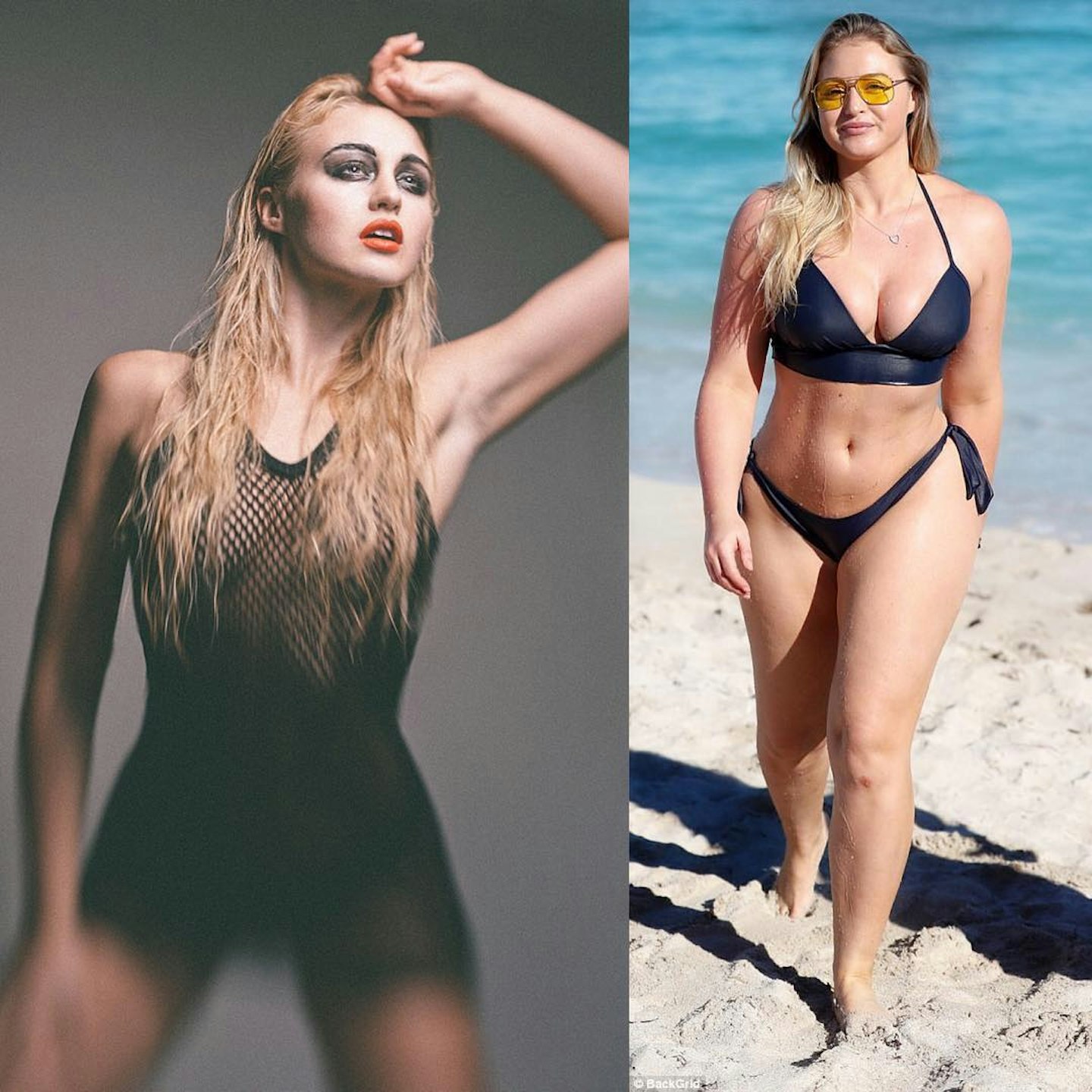 11 of 24
Iskra Lawrence
If your not already following Iskra, your living under an Instagram rock. The body positive model started her own business, everyBODY with Iskra, to give health and fitness advice beyond just getting super skinny. You need her body posi vibes in your life.
12 of 24
Jessamyn
Another super body positive account to follow, Jessamyn is a yoga teacher regularly posting about the emotional and physical benefits of body positivity and practicing yoga.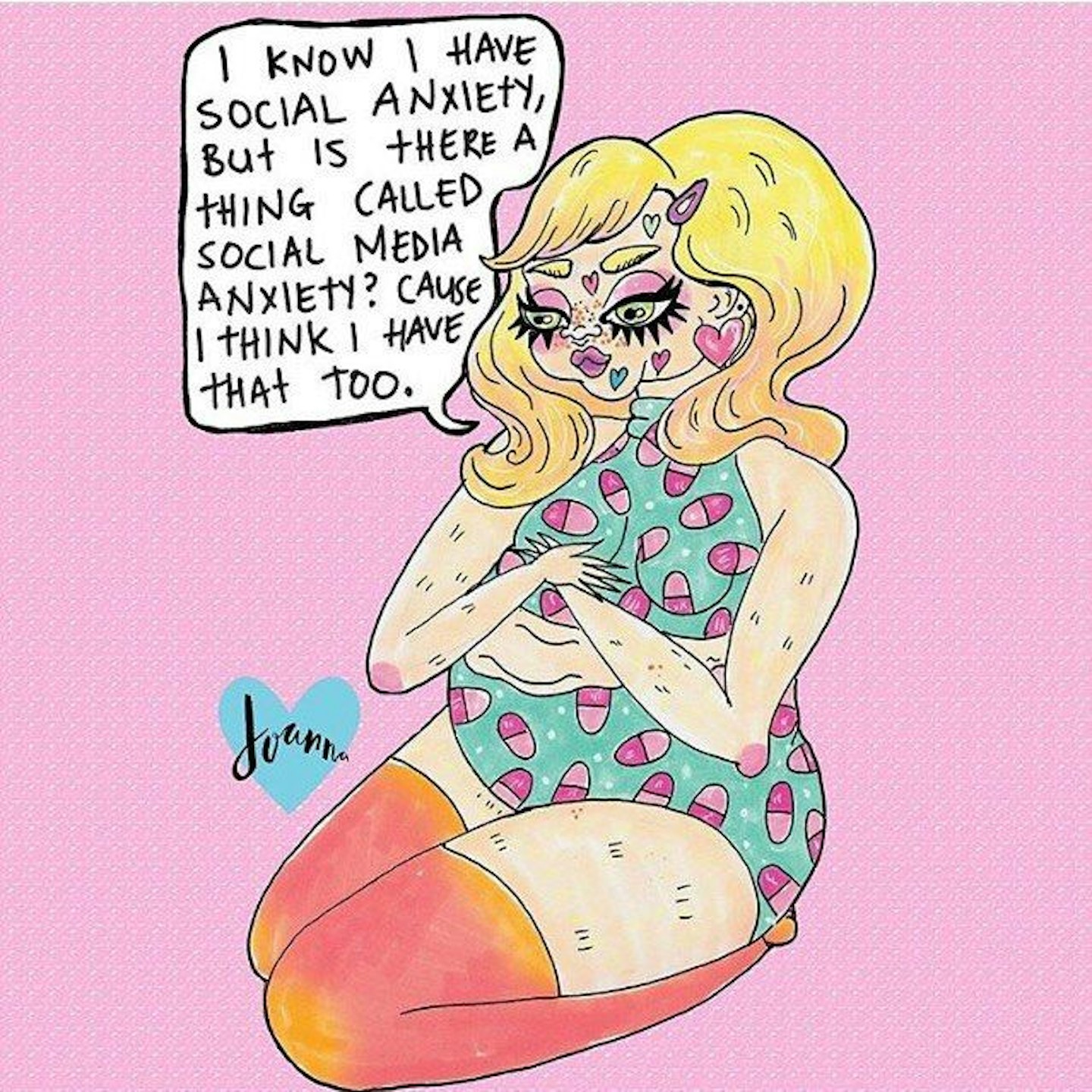 13 of 24
Joanna Thangiah
Shun your timeline of filtered selfies and over exposed holiday destinations. It's time for some feminist, mental health aware art! This account is amazing for cute cartoons that say everything we're already feeling.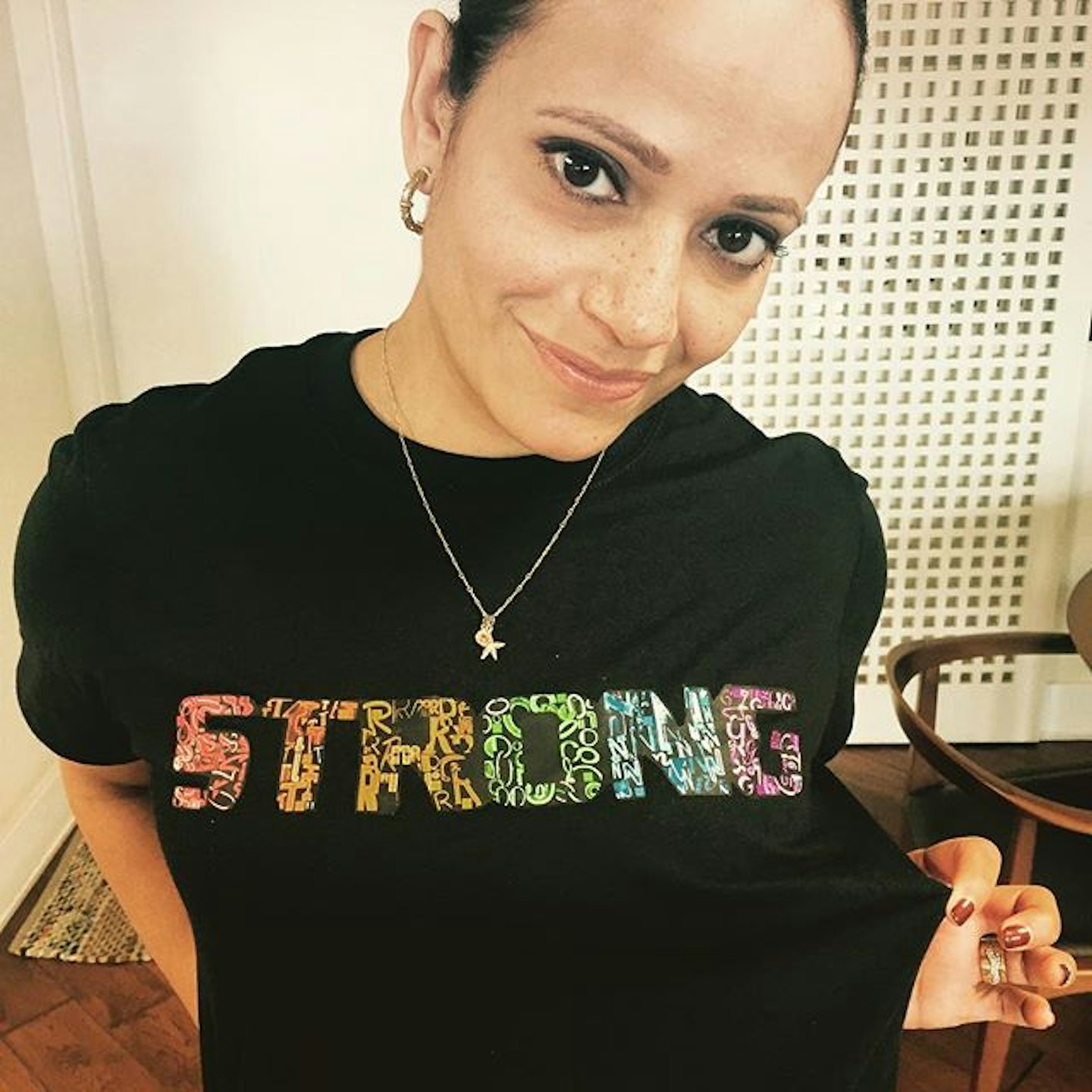 14 of 24
Judy Reyes
You'll probably remember Judy as Carla from Scrubs, or one of the other thousand TV show she's been in throughout her insanely successful career. Unlike most Hollywood actors, her Insta is full of activism and news you need to know.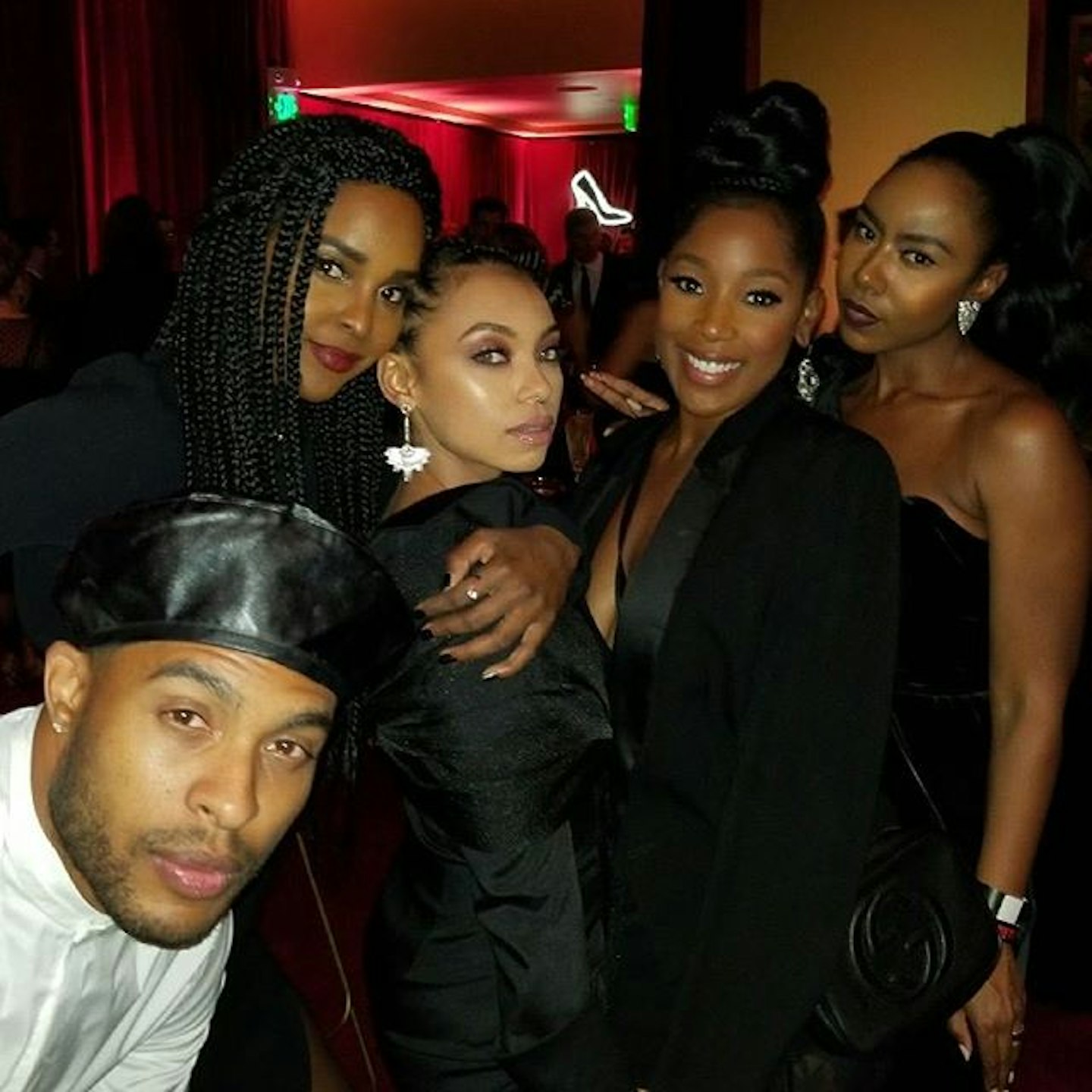 15 of 24
Logan Browning
Activist and actor, Logan Browning is the lead of Netflix hit Dear White People. Posting powerful content and links to charities you can donate to so you can turn your online activism into action- she's a force to be reckoned with.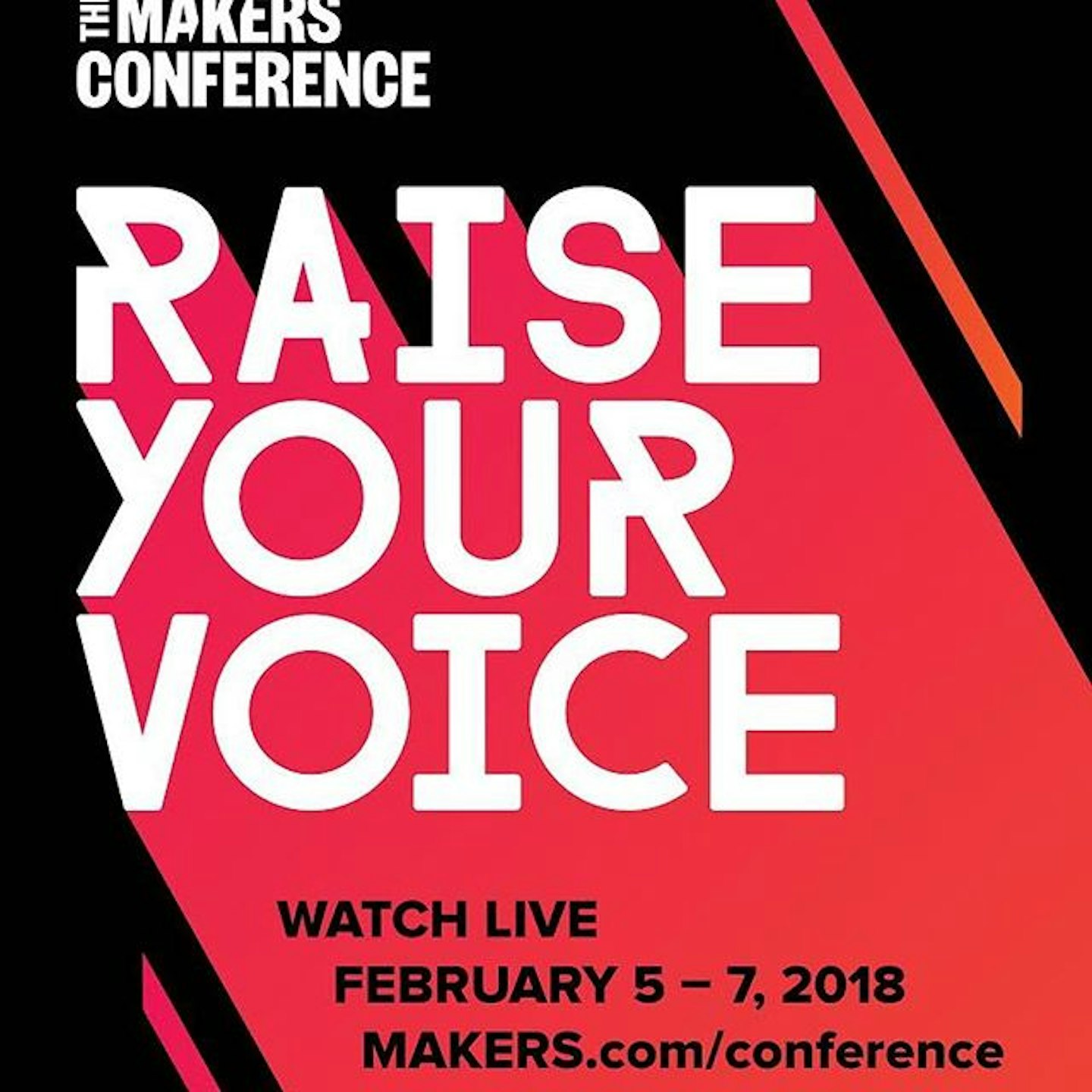 16 of 24
Makers Women
MAKERS is a storytelling platform for women, posting quotes to keep you inspired throughout the day. Stay up to date with gender injustice, while also feeling hopeful with the powerful words these amazing women have to say.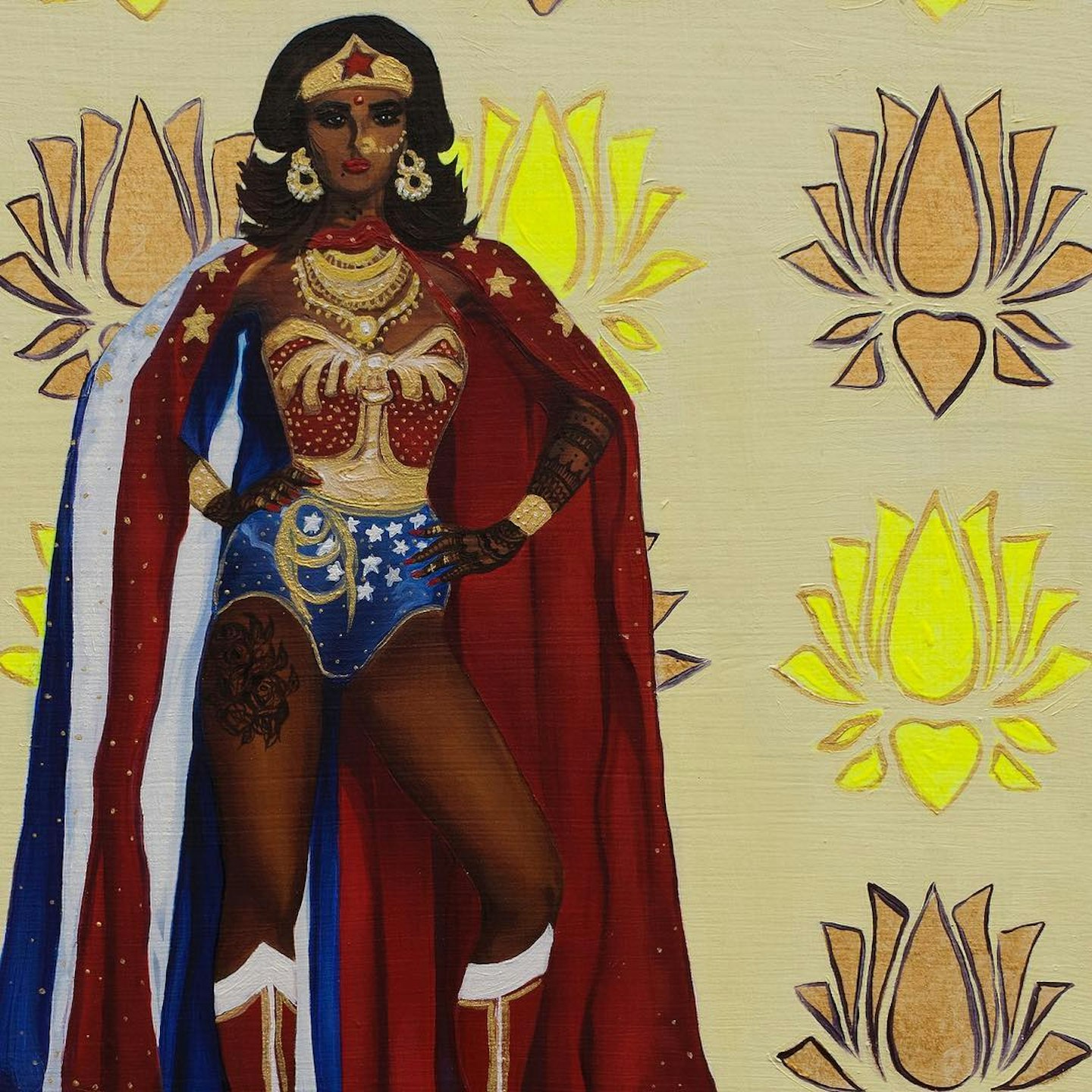 17 of 24
Nimisha Bhanot
Another artist you need to follow, Nimisha creates amazing prints (which you can buy) critiquing societal perceptions of South Asian women. She's based in Canada, but these prints can brighten up your timeline anywhere.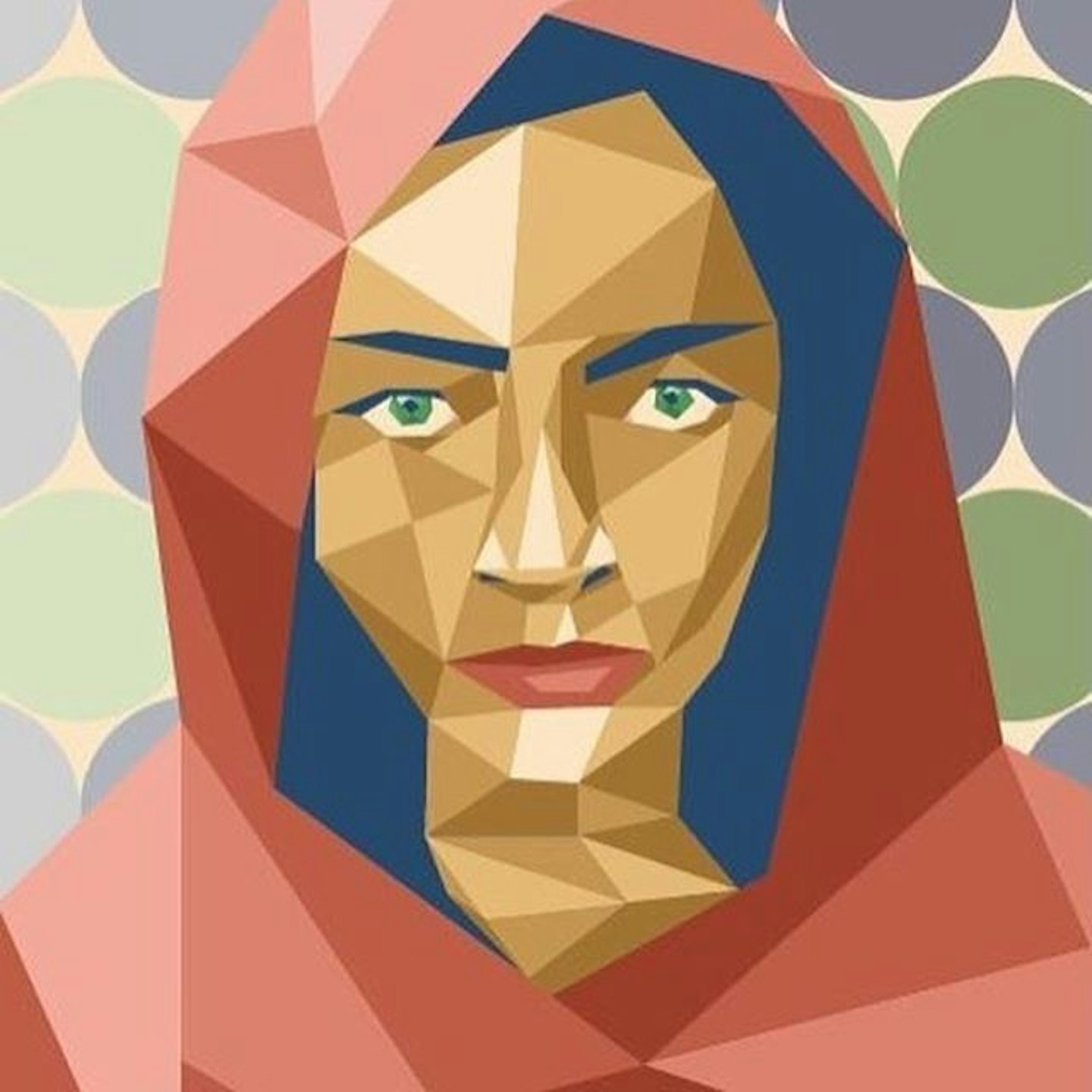 18 of 24
Muslim Girl
Muslim Girl, where 'muslim women talk back' is an account ran by Amani. Advocating for issues facing muslim women, both accounts are an inspiration and necessity on your feed.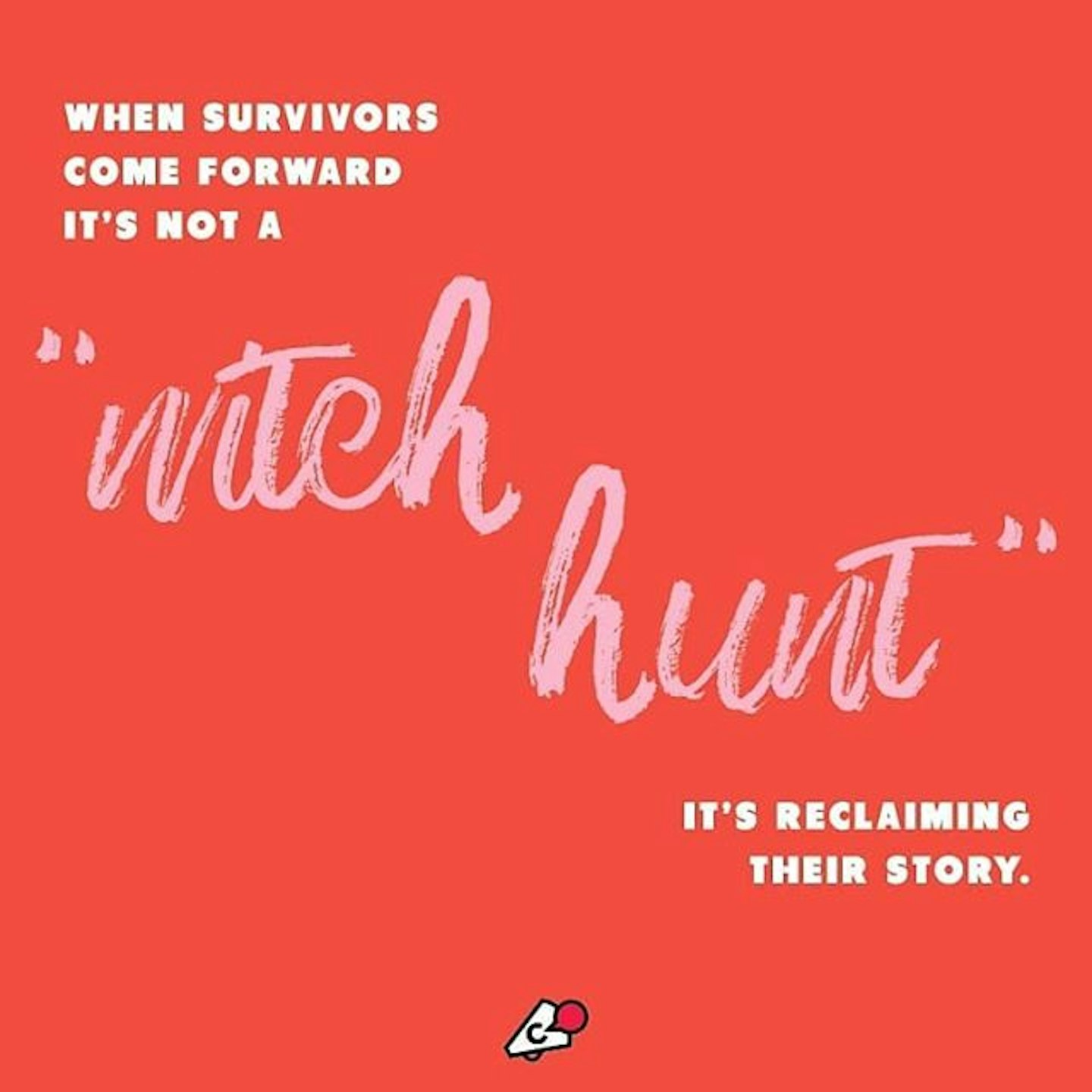 19 of 24
Project Consent
There's no time like the present to be educating people on consent. This account does exactly that, and gives you the perfect explanations, comebacks and reminders to throw out at a dinner party if the issue comes up.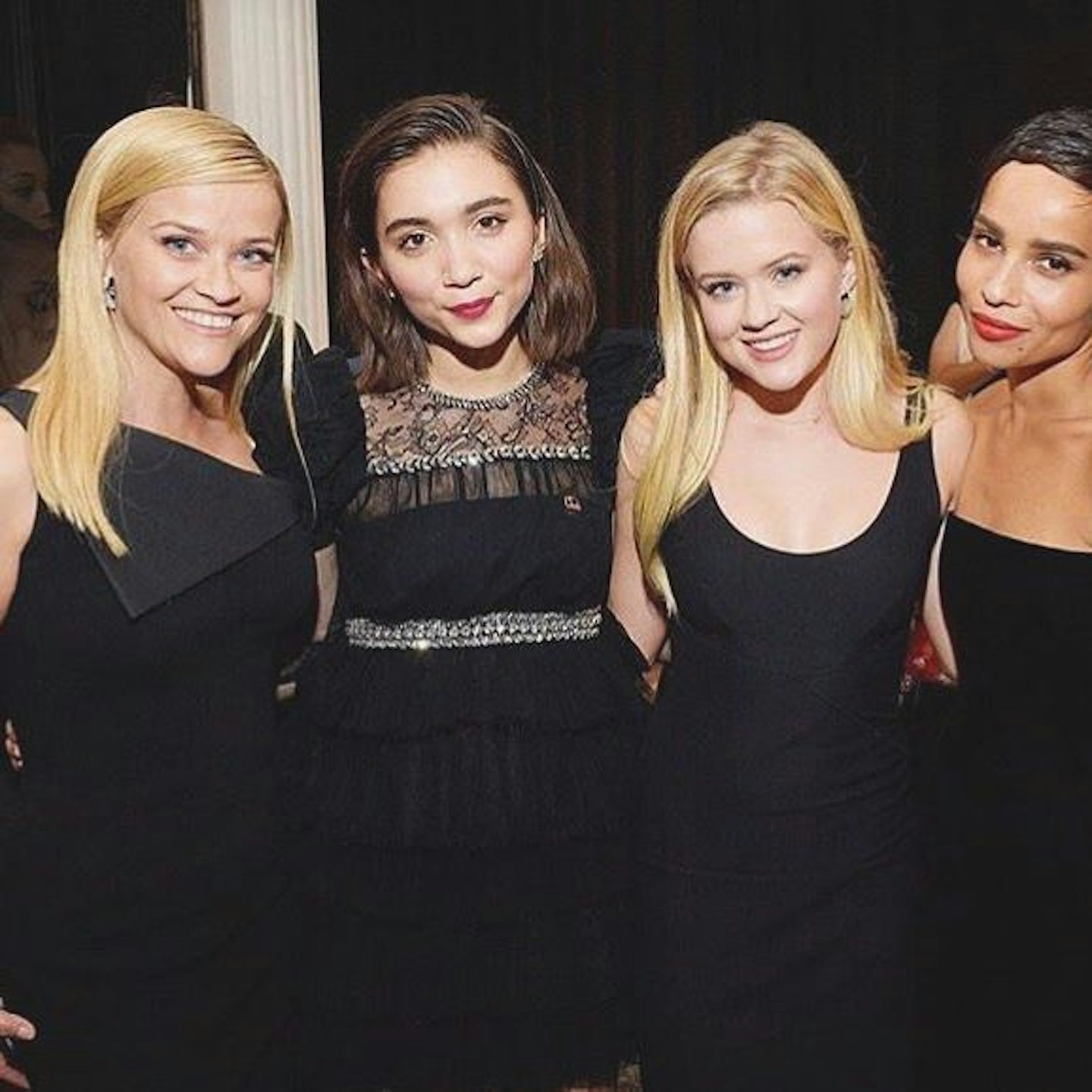 20 of 24
Rowan Blanchard
Gone are the days of Disney stars going off the rails, this actor and activist is a beacon of positivity- especially online. Fighting gender and race injustice and beyond, she's one to watch.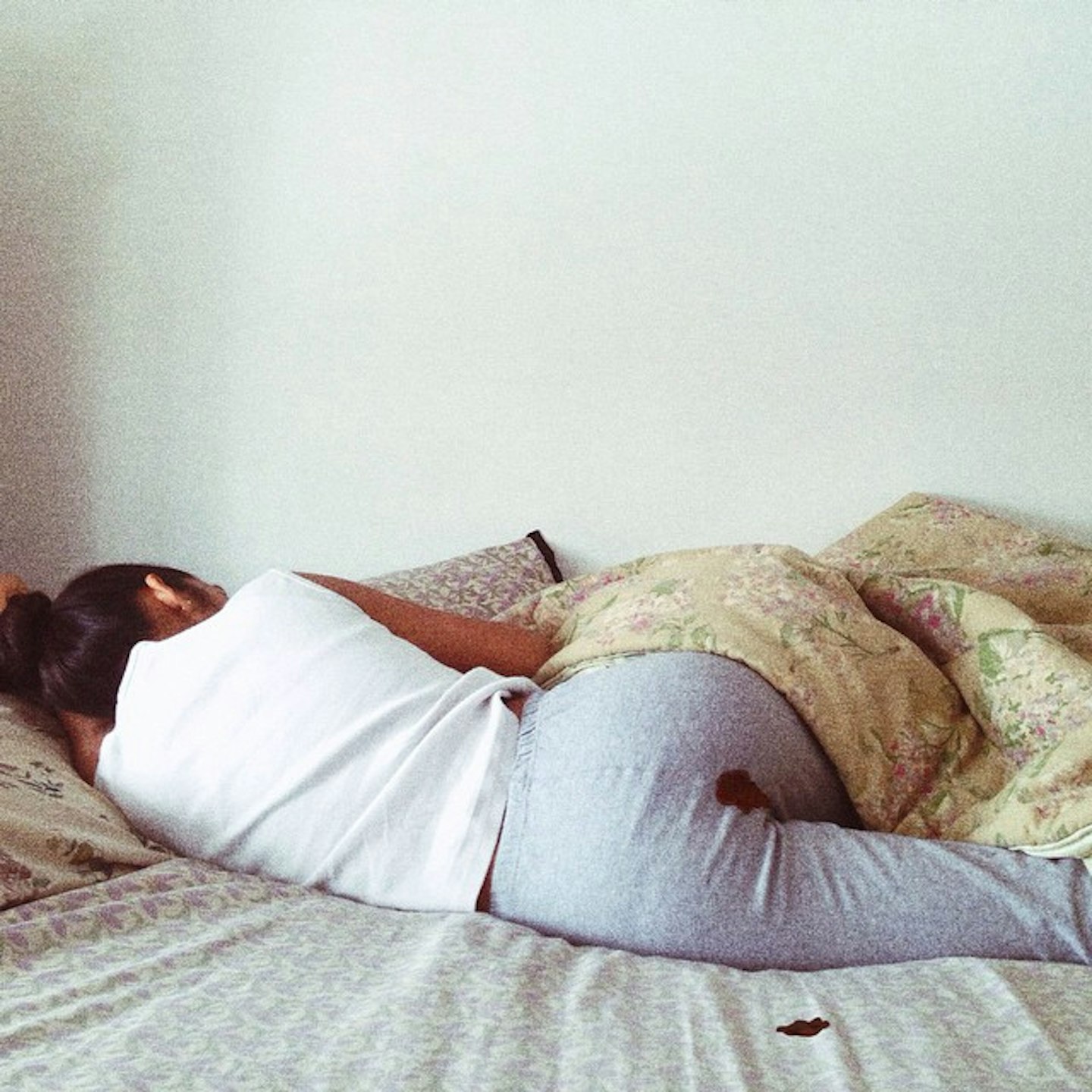 21 of 24
Rupi Kaur
Rupi made headlines in 2015 when she posted pictures of her on Instagram with visible menstrual blood. Her posts were blocked by Instagram, causing backlash against the social media platform. She continues to break boundaries with her writing and poetry.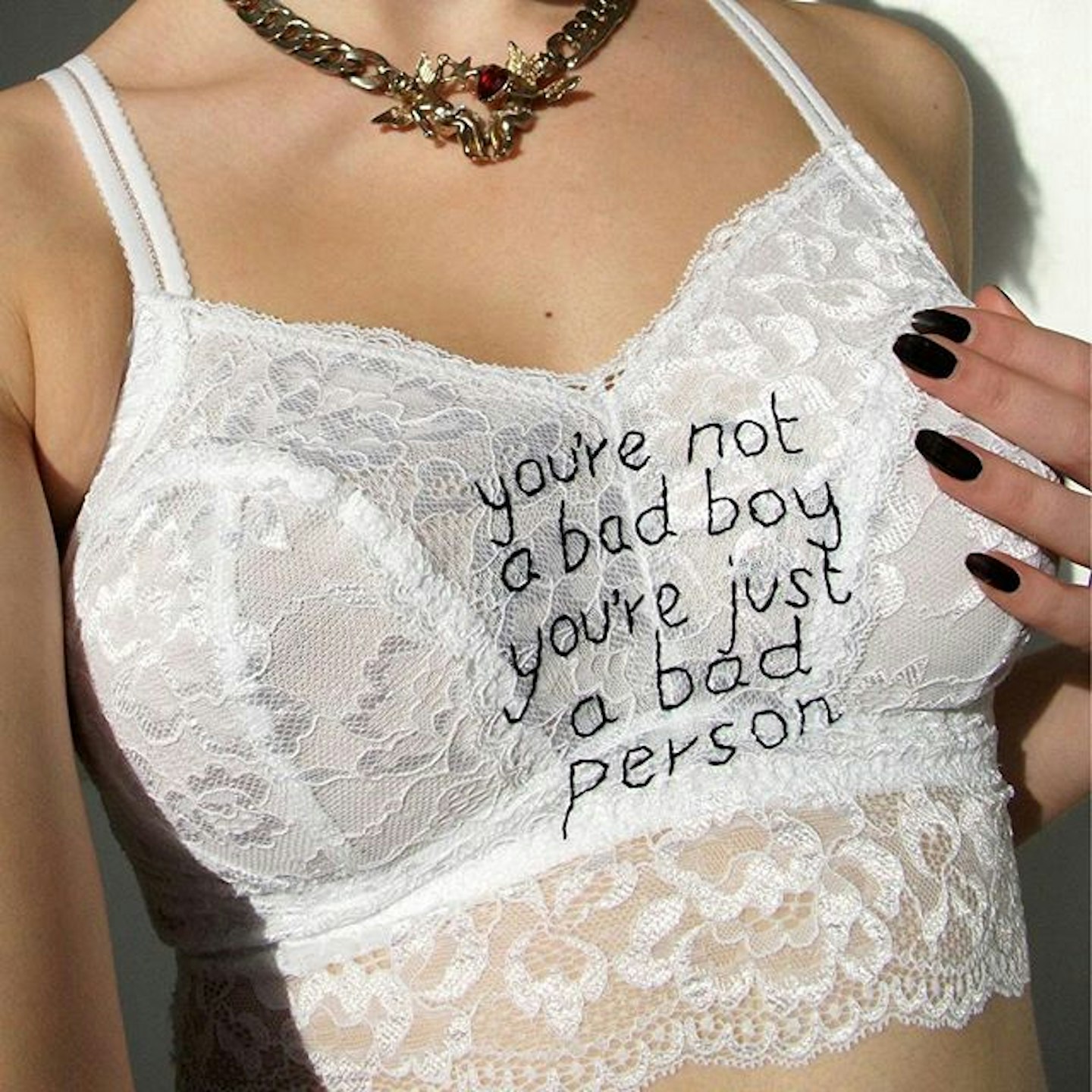 22 of 24
Sophie King
This UK based embroidery artist is an up-and-coming star, embroidering feminist slogans onto everything from bras to roses. Bring her insta to life with her slogan t-shirts, or just stare at the pretty pictures, either way she's someone you should follow.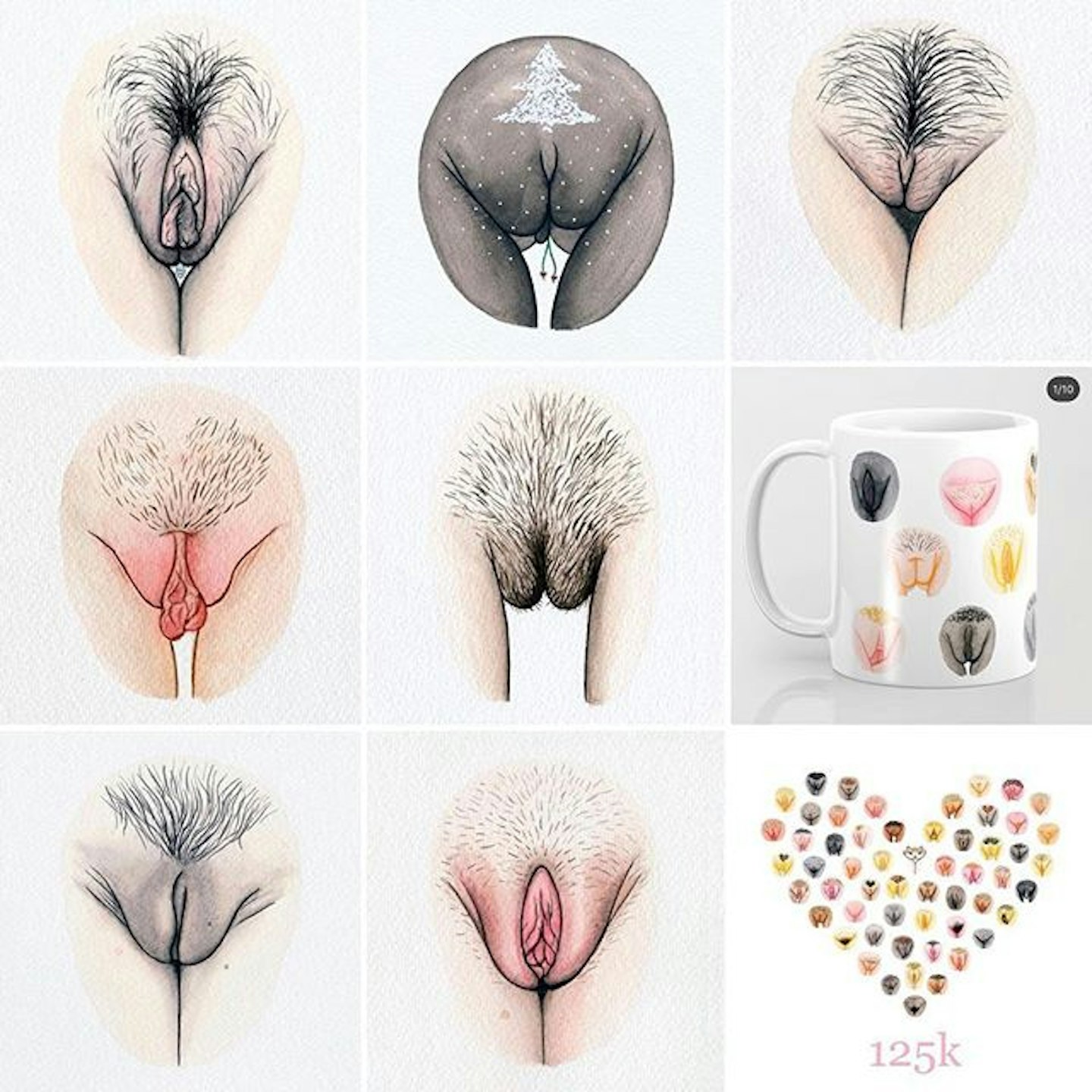 23 of 24
The Vulva Gallery
Our favourite of all the accounts, the vulva gallery promotes self-love in an area SO often ignored. With two-thirds of women avoiding smear tests, life-saving procedures, because of the look of their vagina, it's time we stopped all of the self-loathing around genitals. Providing a regular reminder that all vaginas are beautiful, if you only follow one account of this list, it should be this one.
24 of 24
Trash Is For Tossers
Lauren Singer lives an entirely waste-free life. Yes, you can actually do that. As #plasticfree takes over our news feed, it's time you had some daily advice on how exactly to reduce your waste. Save the planet!
This article originally appeared on The Debrief.