Party season is the perfect excuse to get out your cocktail shaker and start experimenting. By experimenting, we of course mean following expert-led, taste-test recommended Christmas cocktail recipes, because we're far too Type A to leave something as important as cocktail making up to chance. More than that, there's so much that can go wrong without the perfect cocktail recipe – one dash too much tequila and not only are you grimacing with PTSD for your uni days, your aunt Carol will be on the floor before the turkey's out the oven.
So, with that in mind, we've gone to the expert cocktail makers – or rather, mixologists – at all your favourite drinks brands for the ultimate guide to Christmas cocktail recipes. Scroll, salivate and start shaking…
Best Christmas Cocktail Recipes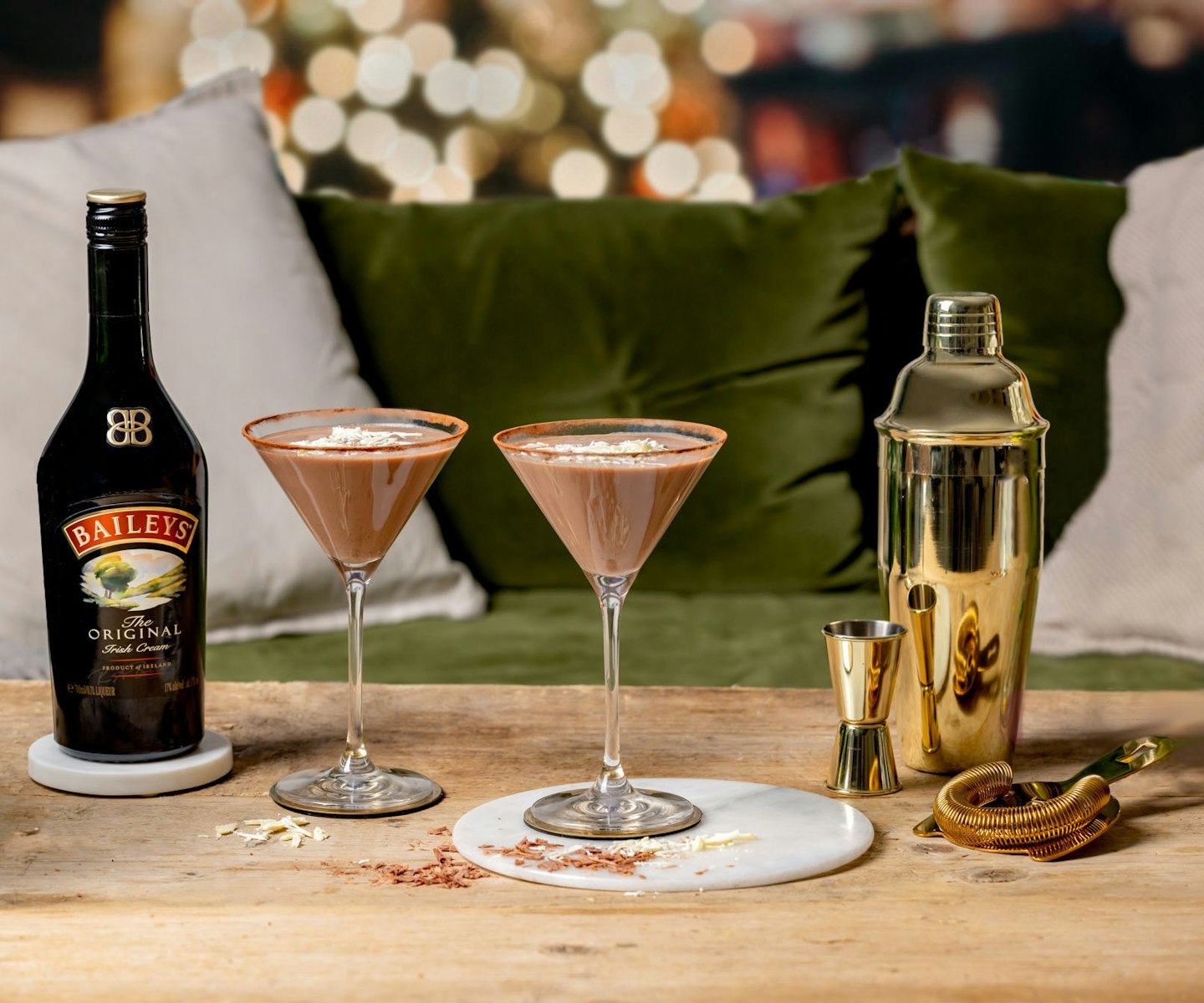 1 of 16
CREDIT: Justin De Souza
Baileys Hot Chocolate Martini
**Ingredients:
**25ml Baileys Original Irish Cream
25ml Whole Milk
25ml Single Cream
25g Dark Chocolate
15ml Smirnoff Vodka
To Garnish:
Chocolate Sauce
Chocolate Sprinkles

**Method:
**Squeeze the chocolate sauce onto a small plate, place your martini glass upside down and dip the rim in the chocolate sauce. On another plate, pour on some chocolate sprinkles and place the martini glass upside down to coat the chocolate rim. Chop/Grate your 25g of dark chocolate into super small pieces. Add your 25ml of Whole Milk and 25ml of Single Cream into a mug, mix together, and microwave for around 30 seconds until boiling. Make sure you watch over this so it doesn't spill over!

To the hot milk, add the chopped dark chocolate and stir until melted. Then add 15ml Vodka and 25ml Baileys into your chocolate milk. Stir until fully combined. It doesn't matter if your cocktail is still a little warm, we like it this way! Pour into your decorated martini glass and serve. If you have spare chocolate feel free to grate this over the top of the drink at the end for an extra treat!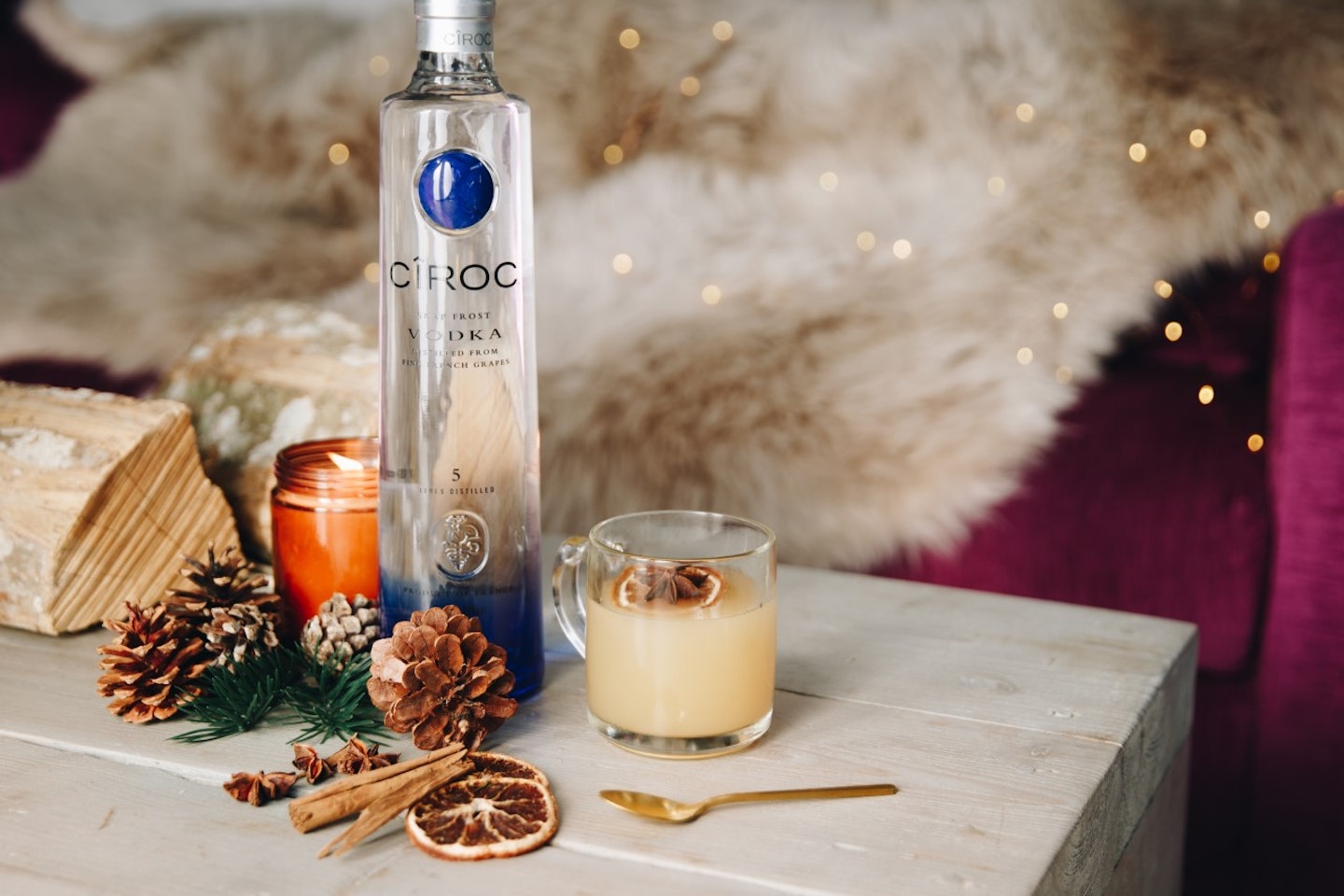 2 of 16
CÎROC Hot Toddy
Ingredients:
50ml CÎROC
30ml lemon juice
20ml ginger syrup
20ml apple juice
3 dashes angostura bitters
25ml water
Dried orange (for garnish)
Method:
Heat ingredients with a coffee steamer and then add CÎROC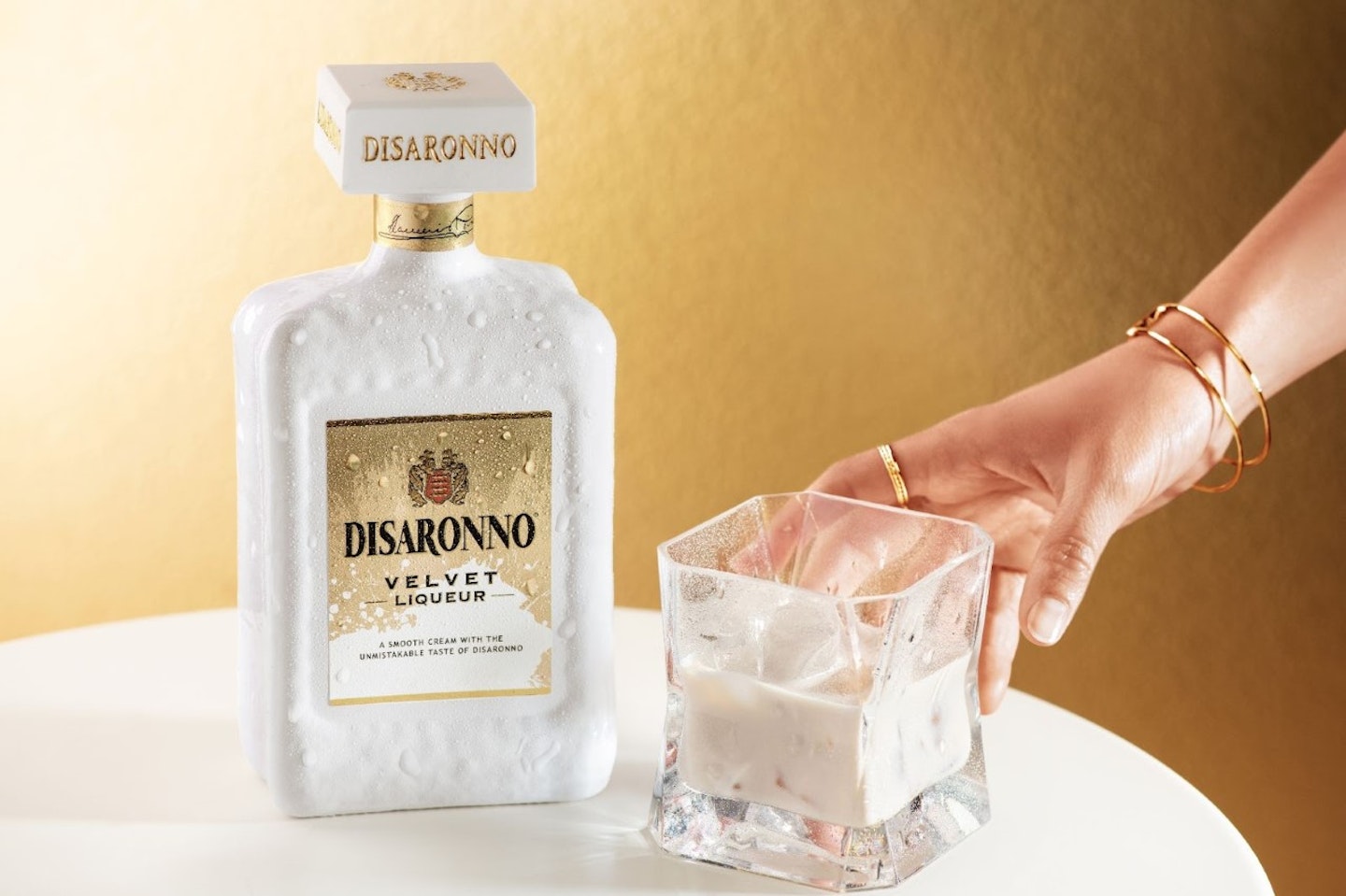 3 of 16
Disaronno Velvet White Espresso
Ingredients:
1oz Tia Maria Cold Brew coffee liqueur
1oz Disaronno Velvet
1oz Vodka 
1oz Espresso
Garnish: Serve with a sprinkle of 3 coffee beans

Method:
Dry shake, then shake with ice. Serve in a couple or martini glass.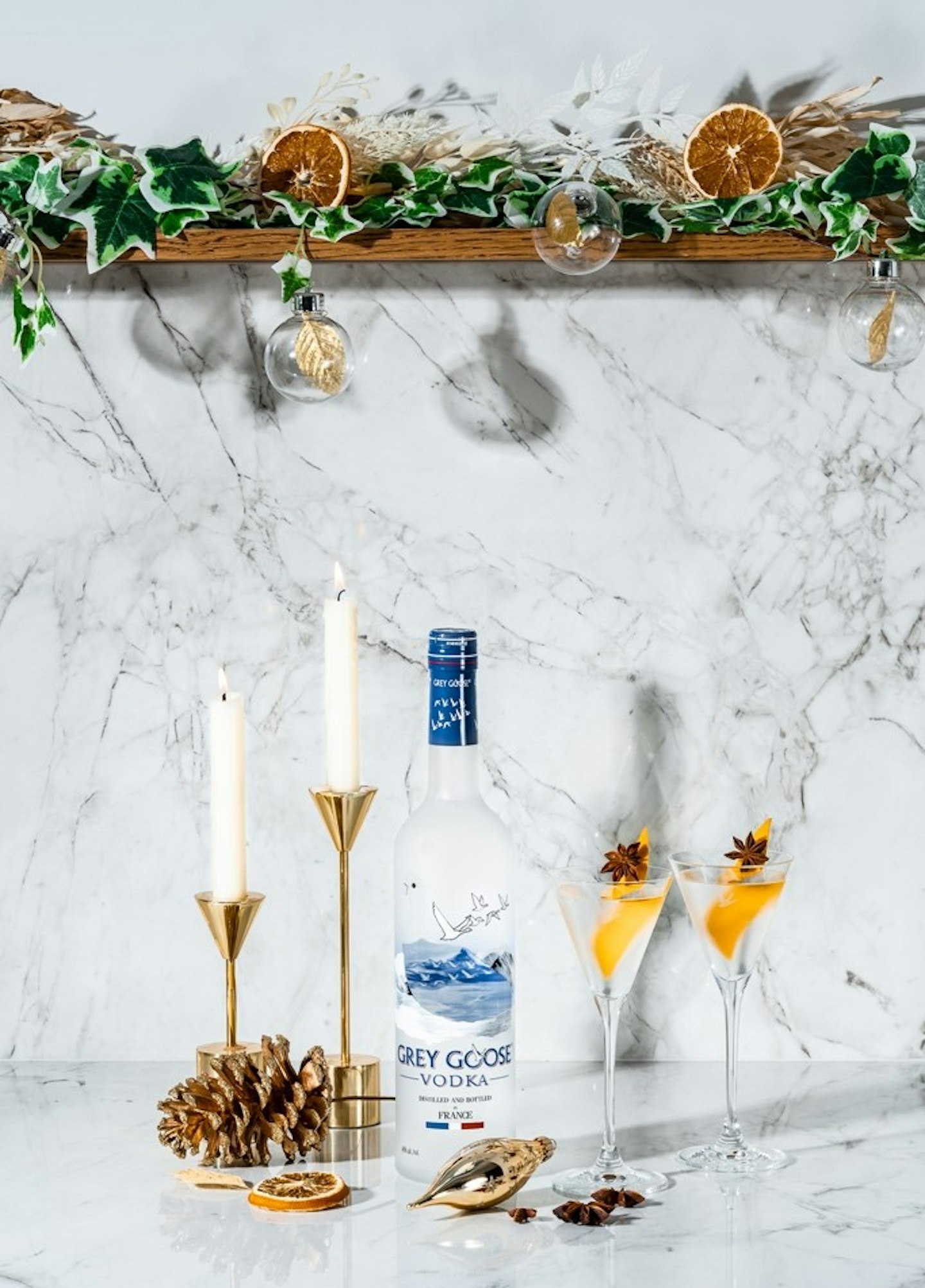 4 of 16
Grey Goose Spiced Orange Martini
Ingredients:
50ml Grey Goose Vodka
20ml White port
10ml Cointreau

Method:
Garnished with thin slice orange, grated cinnamon and star anise.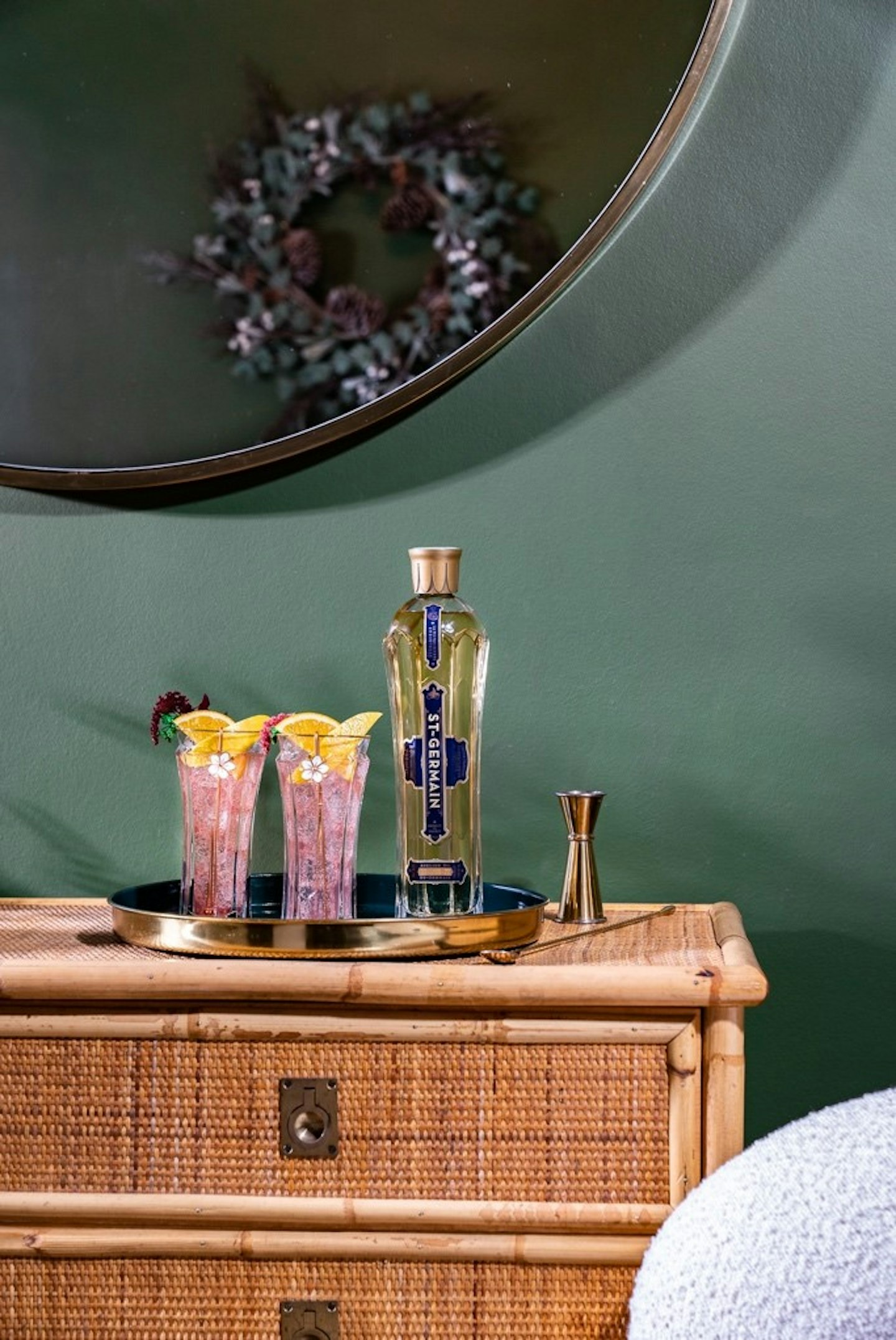 5 of 16
St~Germain Winter Spritz
Ingredients:
40 ml ST~GERMAIN
60ml Blood orange soda
60ml Sparkling wine
**
Method:** Pour St‑Germain over ice into your glass.
Top with sparkling wine and soda water.
Give the drink a good stir.
Gently twist a lemon peel on top of your drink and add grated cinnamon, orange and edible flowers (optional).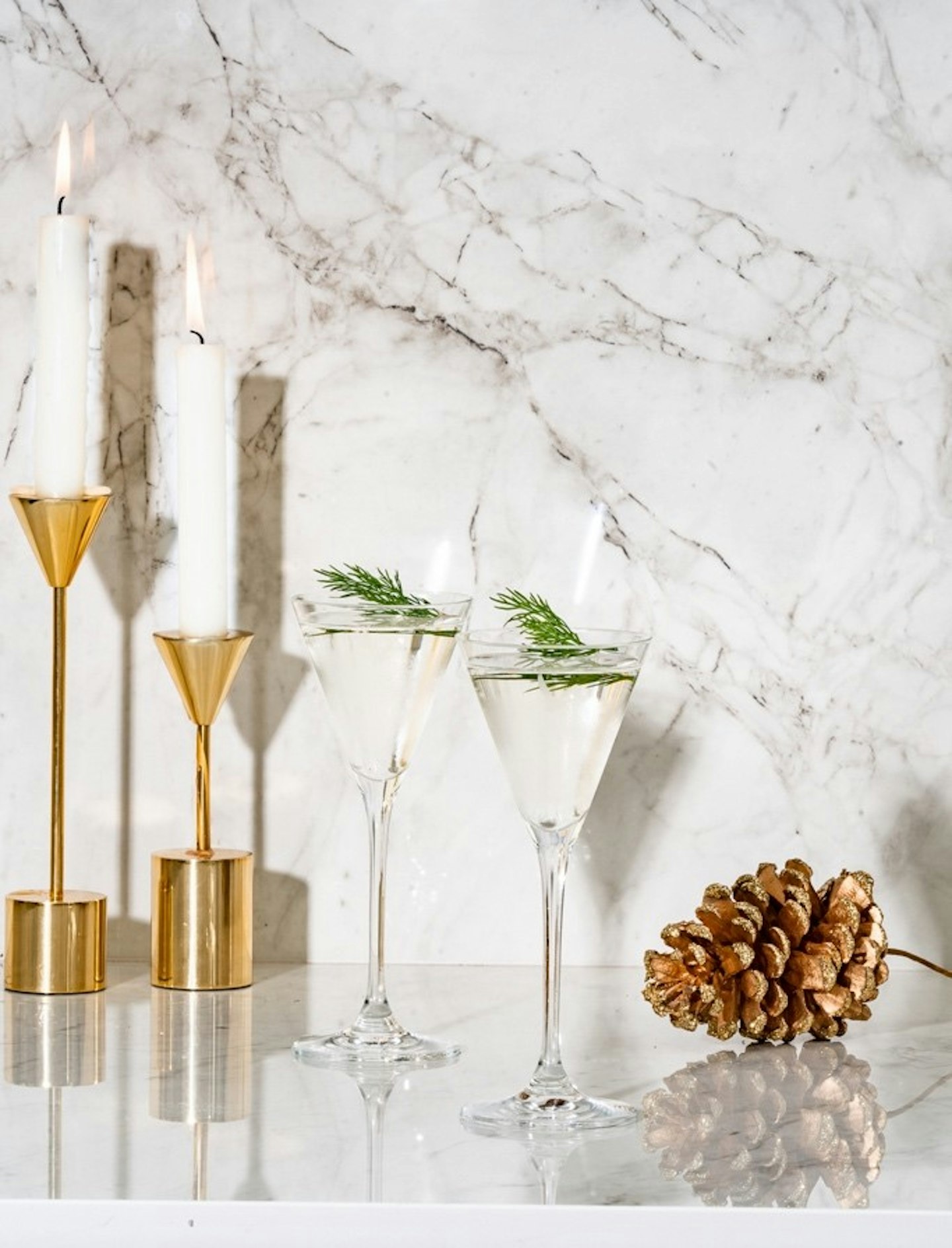 6 of 16
Grey Goose Dundas Dirty Martini Cocktail
Ingredients :
50ml Grey Goose
20ml Martini Dry Vermouth
5ml Olive Brine
1 Dill sprig to garnish

Method:
Add ingredients to a mixing glass. Add a handful of ice. Stir deliberately and strain into a chilled martini cocktail glass. Add a large sprig dill and let sit for 5-15 minutes.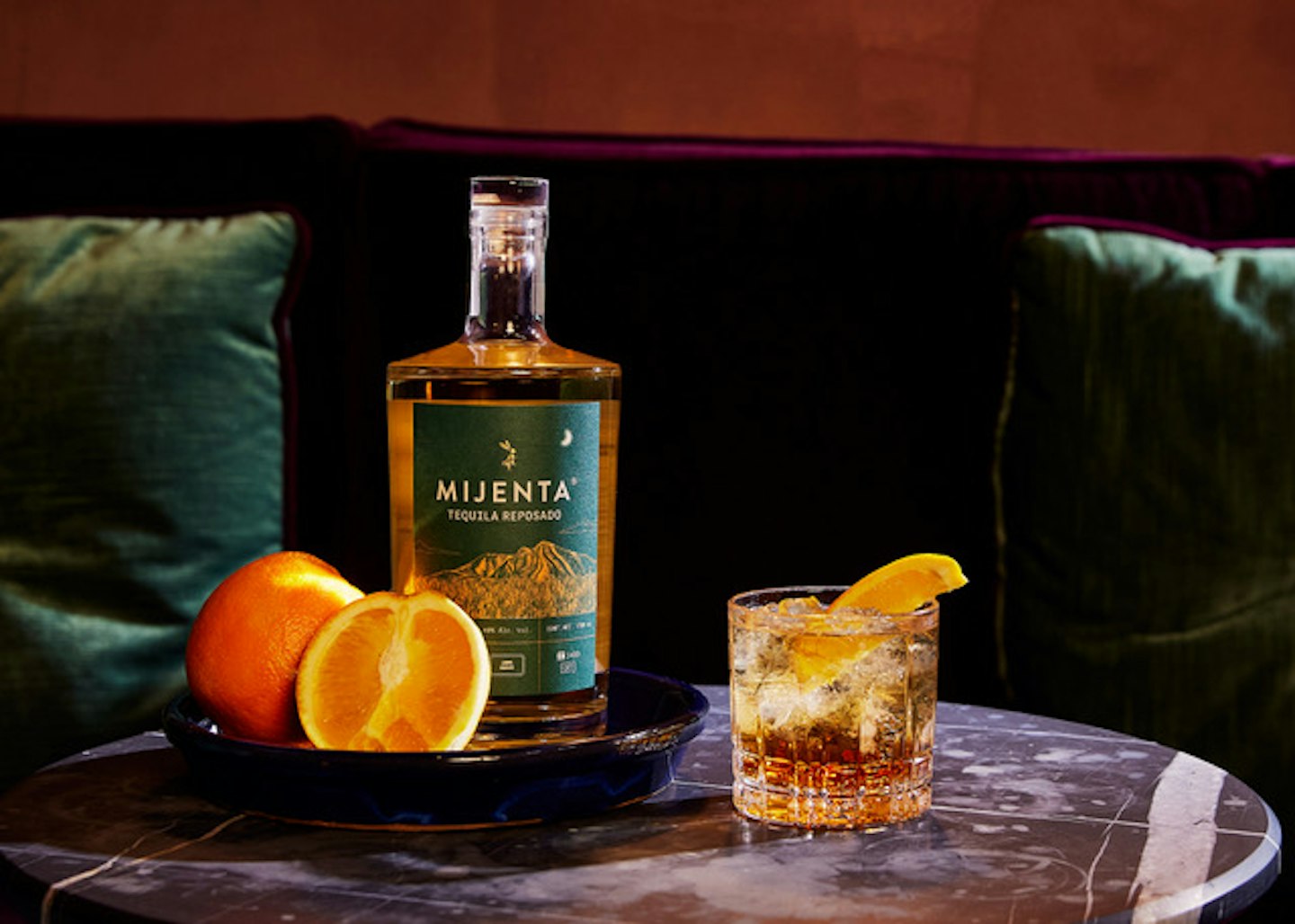 7 of 16
Mijenta Reposado Tequila Negroni
**Ingredients:
**30ml Mijenta Tequila Reposado
25ml Campari
25ml Sweet Vermouth
Lemon Peel (for garnish)
Method:
Stir all ingredients with plenty of ice and strain into a rocks glass filled with ice. Garnish with a lemon peel
8 of 16
Figleaf Fizz
**Ingredients:
**25ml Glenmorangie A Tale of the Forest
25ml 30&40 Apple Aperitif
15ml Merlet Peche
15ml Lemon Juice
5ml Egg white
50ml Cider

**Method:
**Add all ingredients apart from cider to a cocktail shaker. Shake without ice to fluff up the egg white. Add ice and shake hard. Strain into chosen glass and add cider.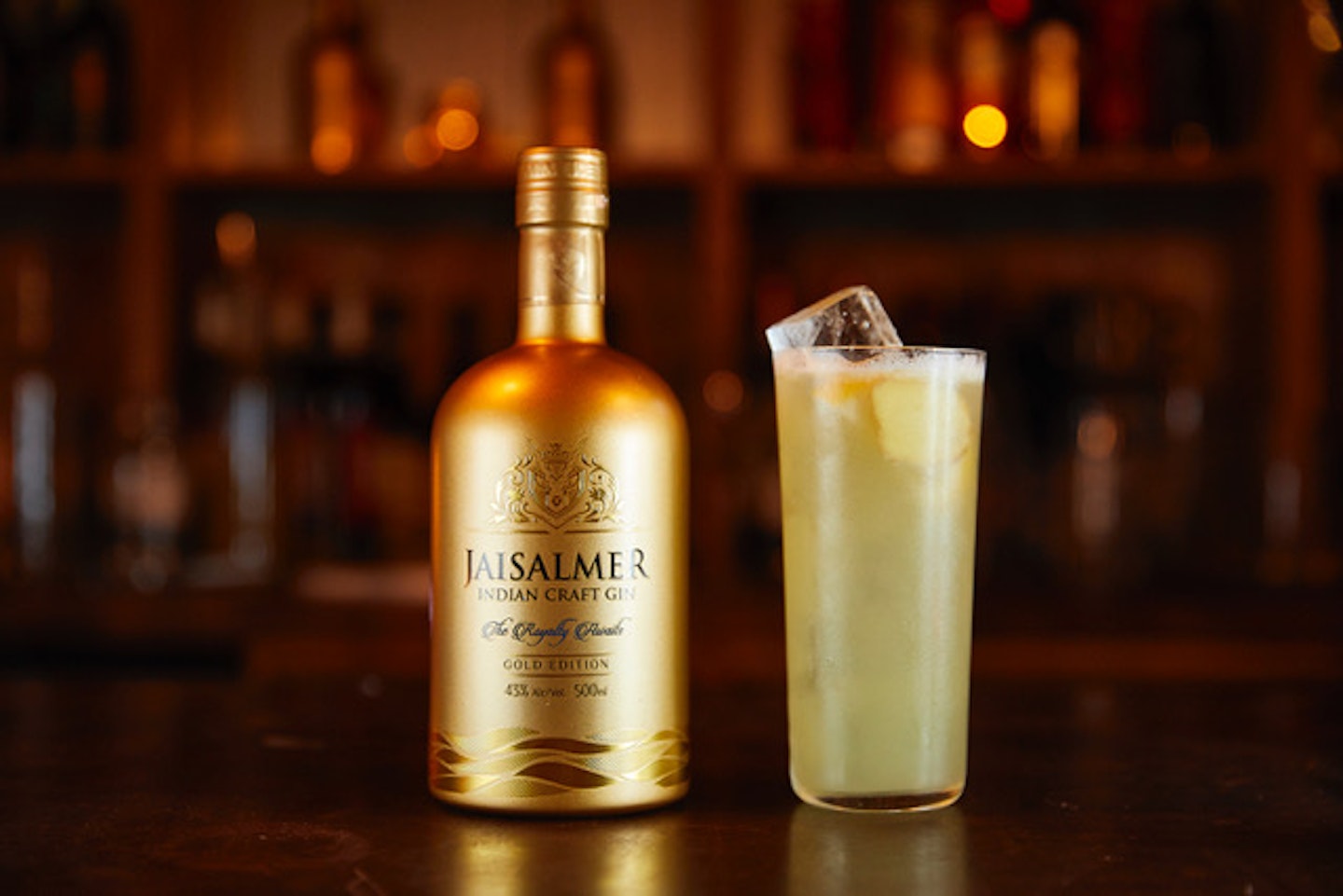 9 of 16
Jaisalmer Gold Gin Mule
Ingredients:
60ml Jaisalmer Gold Gin
2 Slices Root Ginger
15ml Lime Juice
7.5ml Sugar Syrup
12 Mint Leaves
Ginger Beer 
Method:
Muddle ginger in the base of a shaker. Add Gin, Lime Juice, Sugar Syrup and Mint Leaves. Shake with ice and fine strain into a high ball glass and top with ice and ginger beer.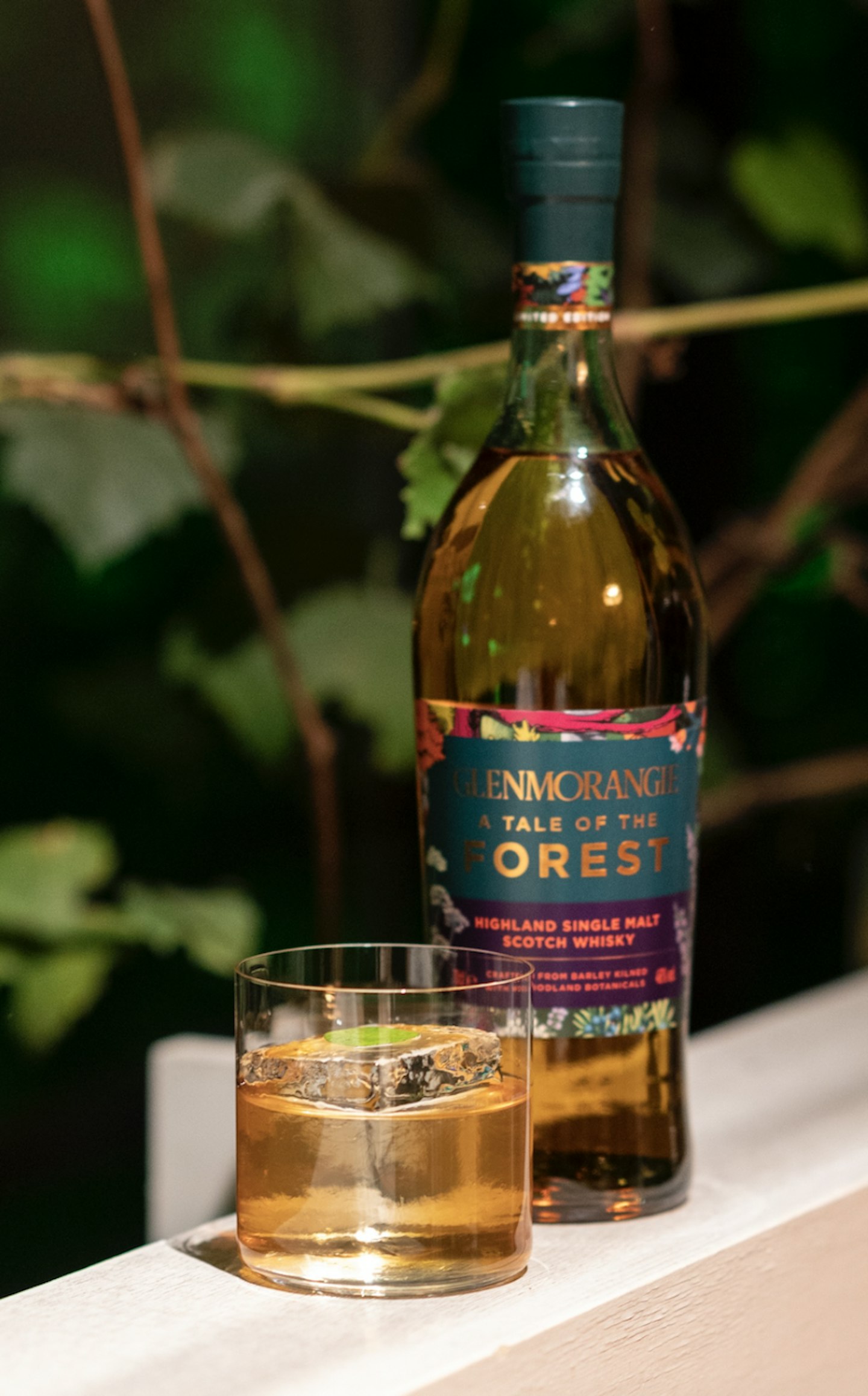 10 of 16
Glenmorangie Foraged Old Fashioned
**Ingredients:
**50ml Glenmorangie A Tale of the Forest
10ml Evergreen Nectar
2 dash Bitters

**Method:
**Add all ingredients to a rock glass and stir, serve with a 1x cube of ice.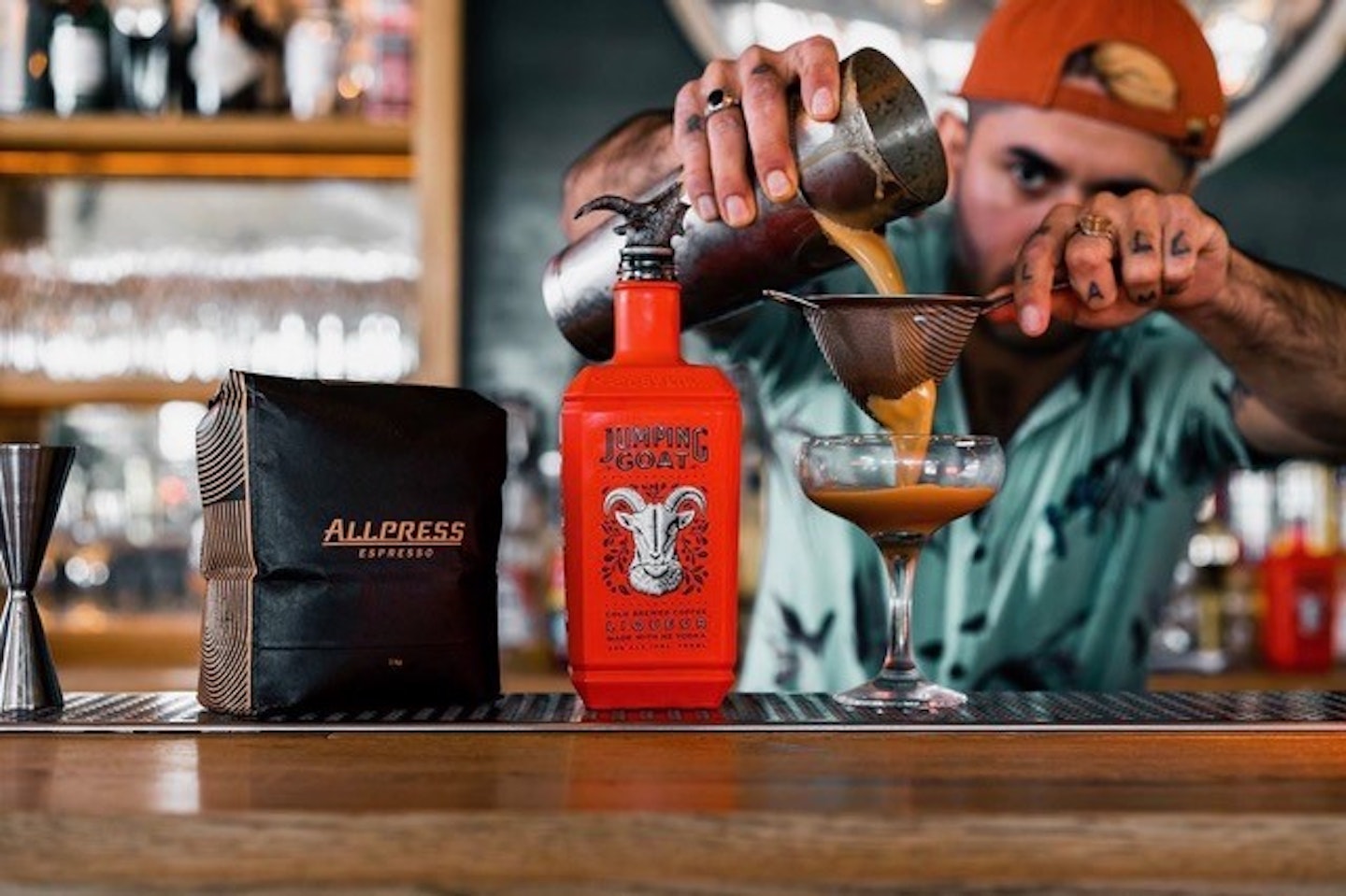 11 of 16
The Jumping Goatini
Ingredients:
60ml Jumping Goat Coffee Liqueur
30ml Fresh Espresso Coffee
Cinnamon
Method:
Mix Jumping Goat Liqueur with espresso coffee in a shaker. Fill with ice then shake like a madman. Double strain into a chilled coupe glass and garnish with a dust of cinnamon powder over the top. Finally, kick back and enjoy.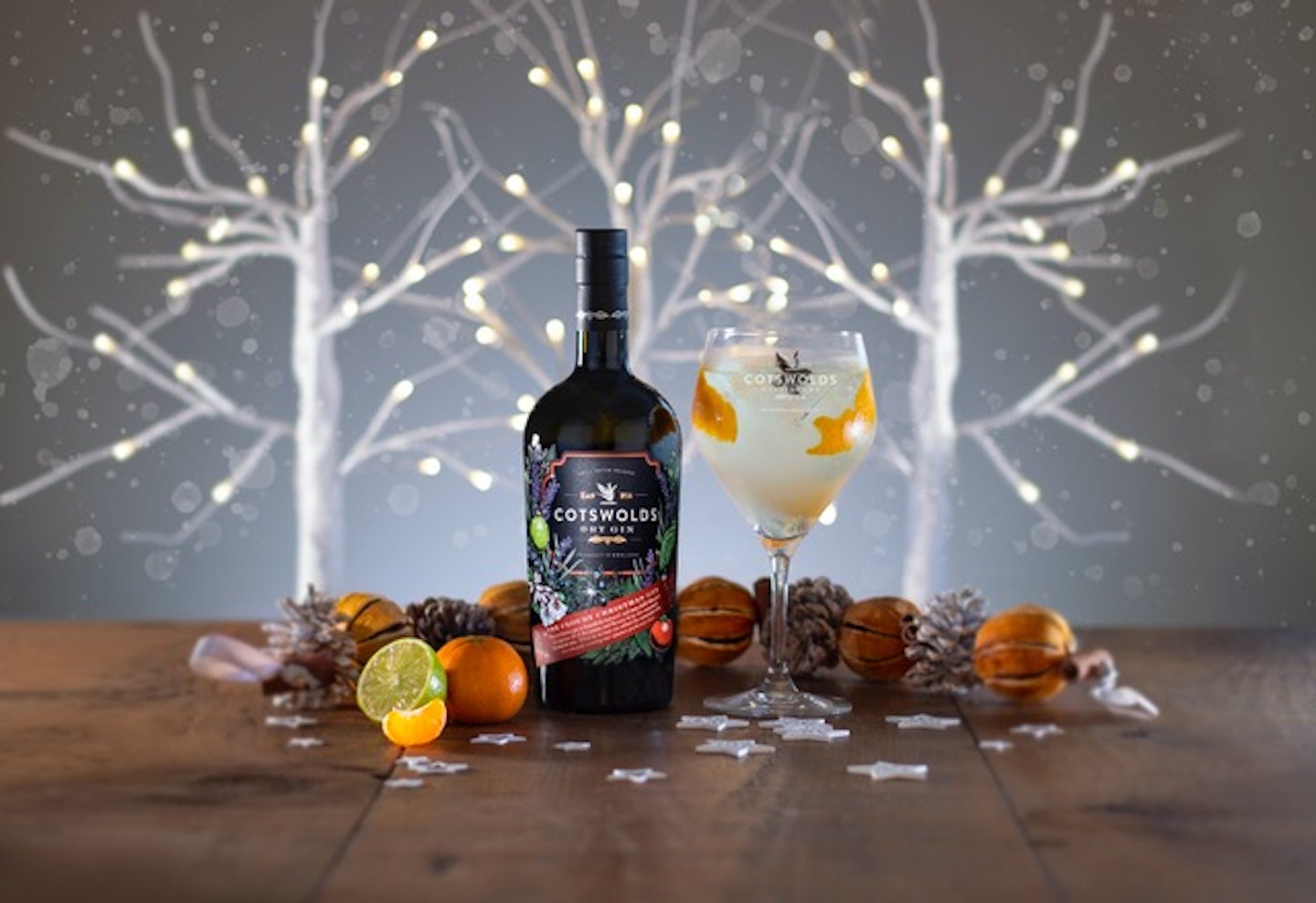 12 of 16
Cotswolds Christmas Gin & Tonic
Ingredients:
50ml Cotswolds Christmas Gin
Indian Tonic Water
Slice of Orange and Star Anise (for garnish)
**
Method:** Fill a large Copa glass with ice, pour over Cotswolds Christmas Gin and top with tonic water - watch the cloud appear. Garnish with a slice of orange and star anise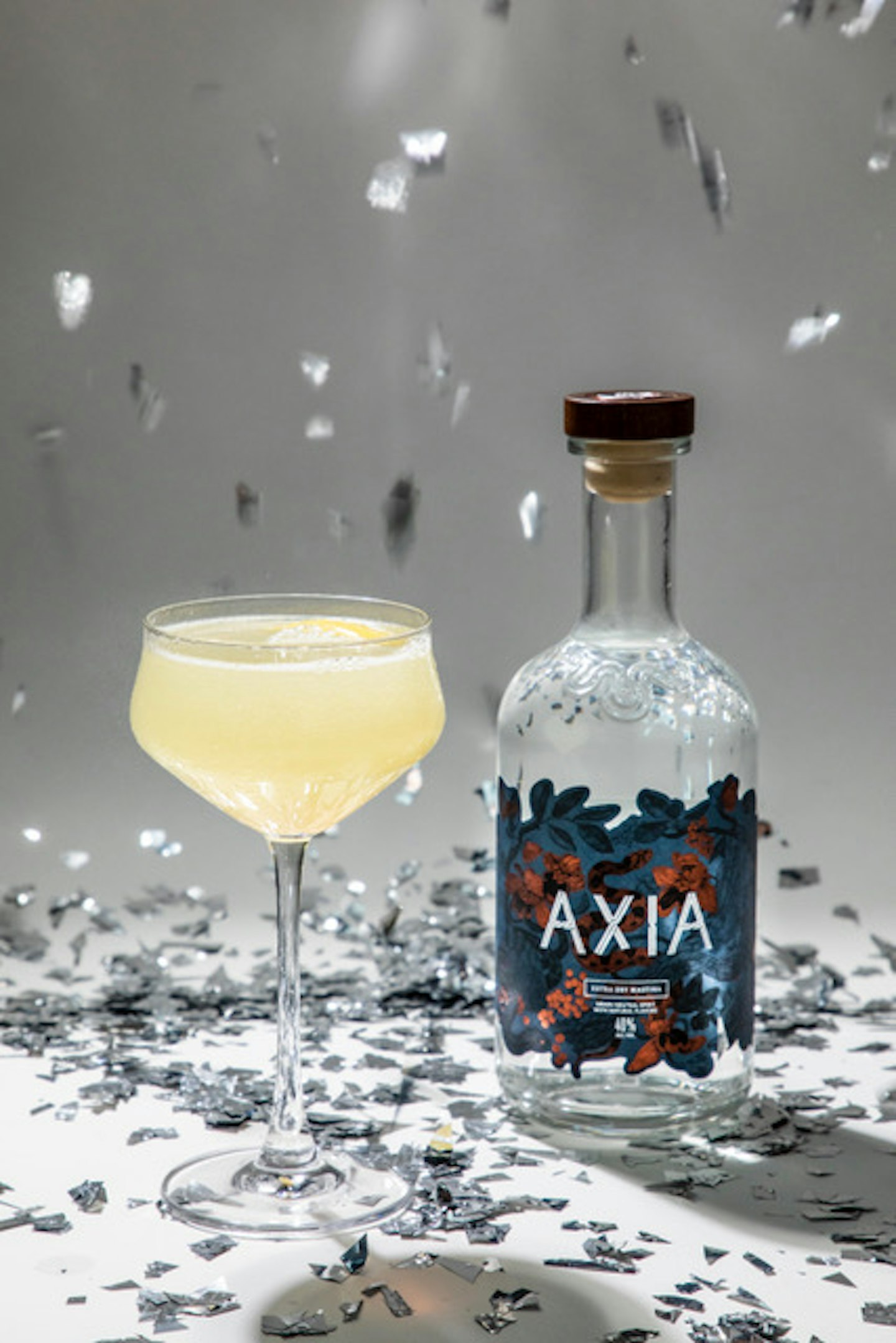 13 of 16
Axia Greek 75
Ingredients:
45ml Axia
15ml Lemon Juice
5ml Triple Sec
10ml Sugar Syrup
75ml Champagne
**
Method**: Shake all ingredients apart from champagne with ice and pour into a chilled coupe glass. Top with Champagne and garnish with a twist of lemon peel.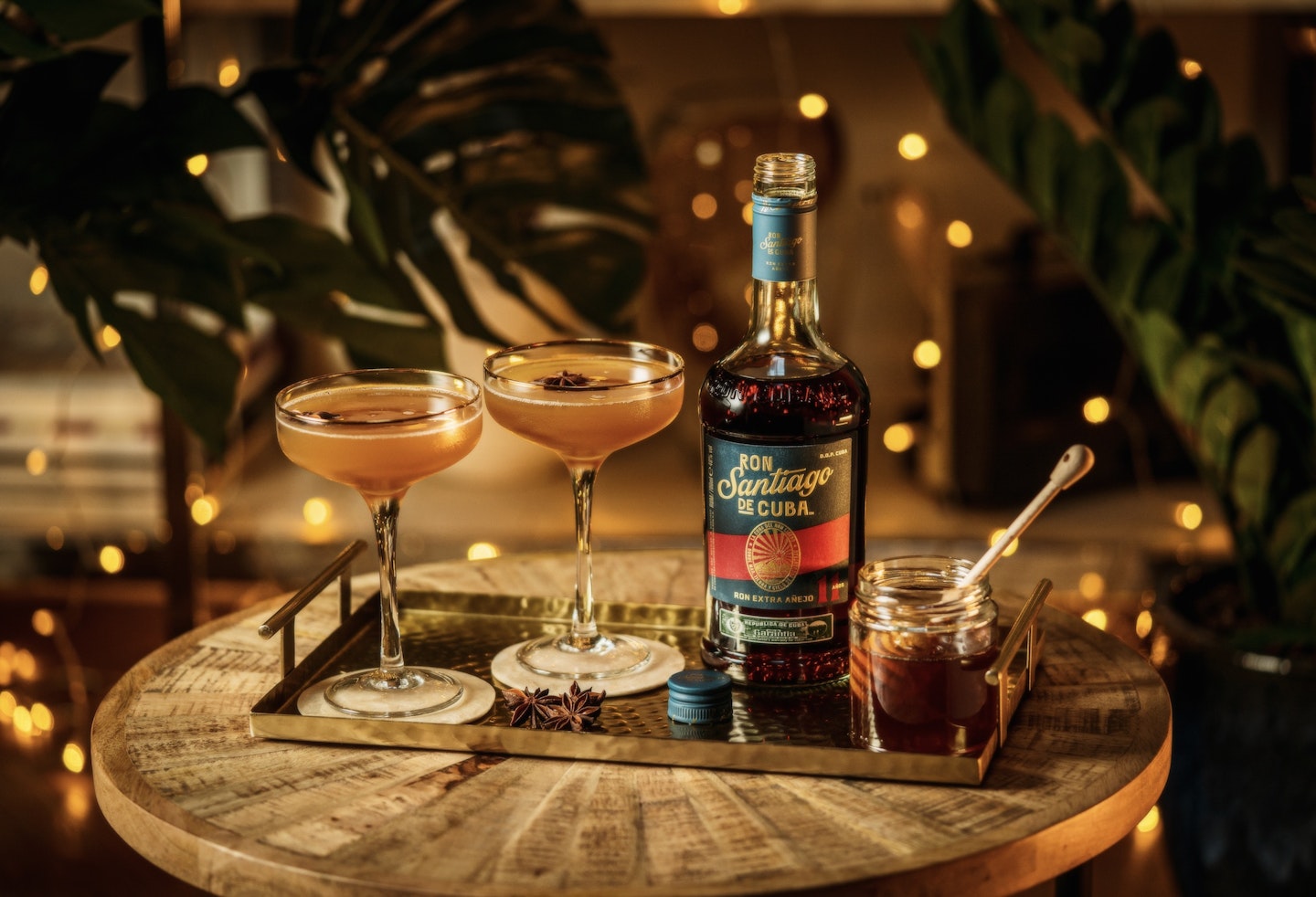 14 of 16
Winter Spiced Daquiri
Ingredients:
50ml Ron Santiago de Cuba Extra Añejo 11-Year-Old
40ml Winter Spiced Honey Syrup
20ml Fresh Lime Juice

**Method:
**Add all ingredients to cocktail tin. Add cubed ice to tin and shake well, double strain into chilled cocktail glass, garnish and serve.

For the Winter Spiced Honey Syrup: Combine 2-parts honey with 1 part water in a pan, add 2 cinnamon sticks, 6 cloves, 3 star anise & a nail of ginger. Simmer on low for 15 minutes, allow to cool, strain and bottle.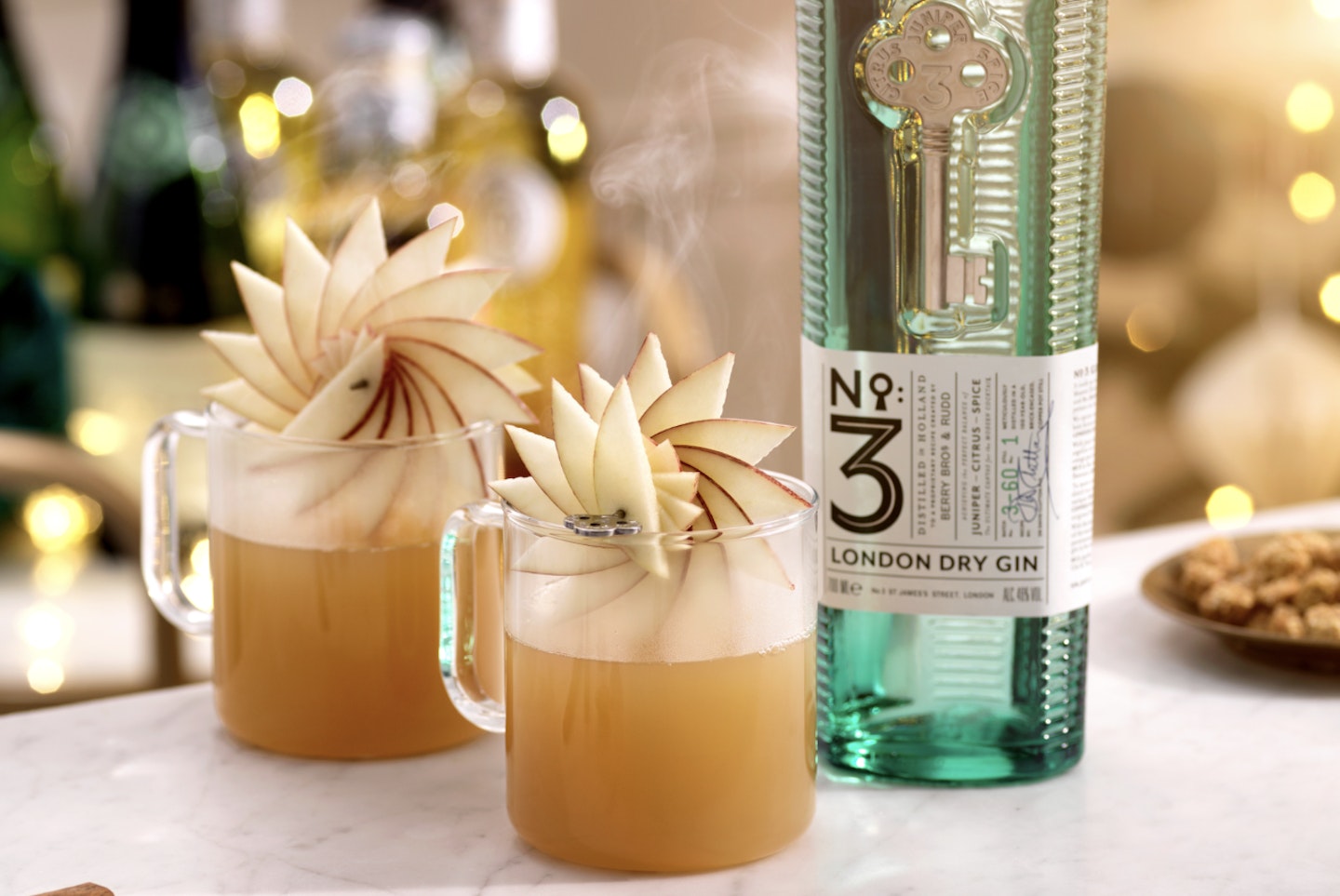 15 of 16
Mulled Mayfair
Ingredients:
50ml No.3 London Dry Gin
150ml Hot Mulled Apple Juice
1 Star anise
5 Cardamom pods
1 Lemon
Thumb size piece of ginger
Apple fan or slice of apple (for ganish)

Method:
Lightly toast 3 star anise and 5 cardamom pods in a pan. Add 500ml cloudy apple juice and the juice of half a lemon. Next, grate a thumb sized knob of ginger into the mix. Simmer on a low heat for 20 minutes (do not let it boil) Add 50ml No.3 Gin to 150ml of Mulled Apple Juice. Take off the heat, strain into glass mug once cooled.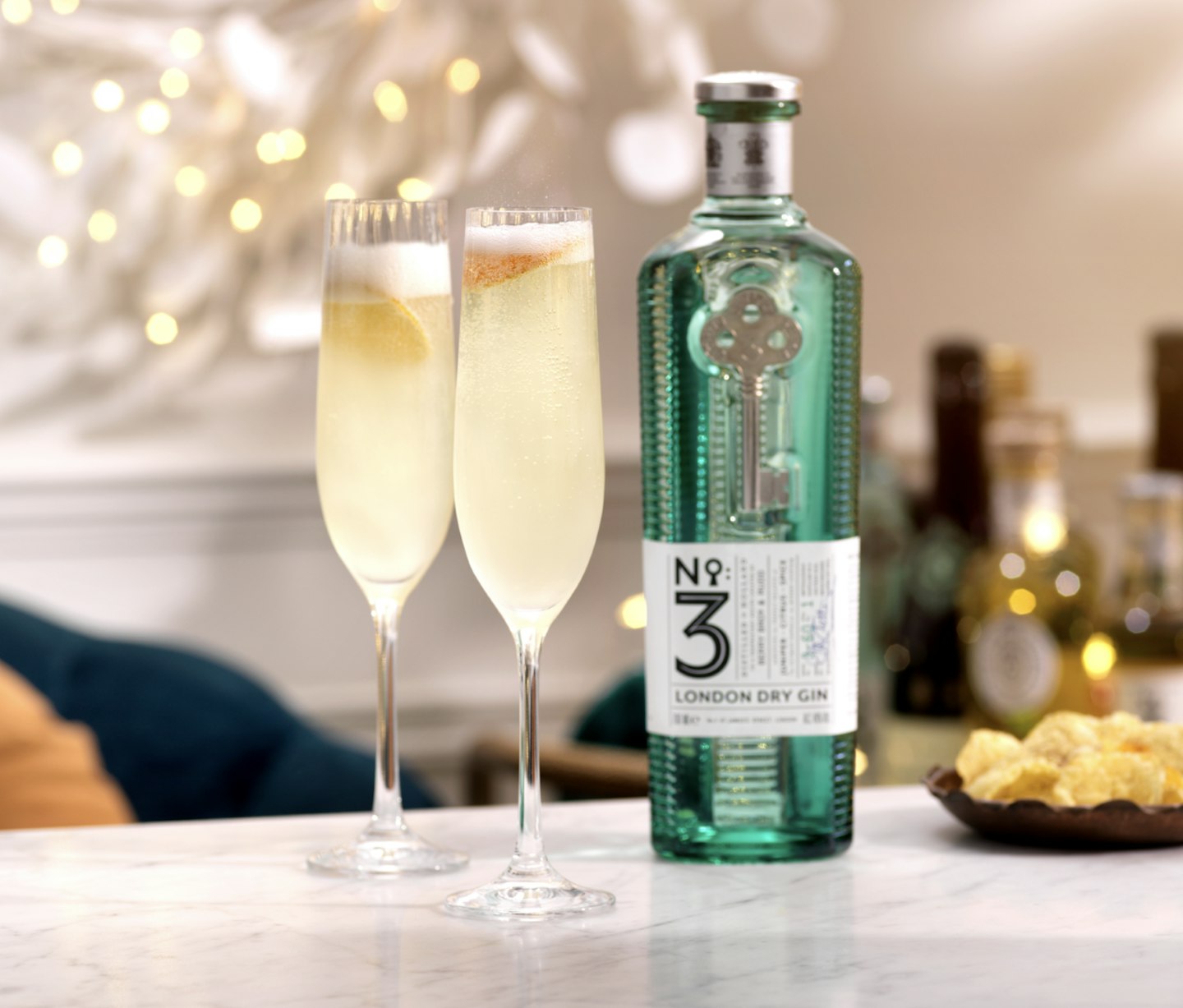 16 of 16
Christmas Three
**Ingredients:
**30ml No.3 London Dry Gin
15ml Ginger Cordial
100ml Sparkling Wine
Orange twist (for garnish)

**Method:
**Add No.3 Gin and ginger cordial into a mixing glass and stir over ice. Strain into a Champagne flute and top with Sparkling wine.