A hen do is great for getting the girls together and letting your hair down. This year, we need that more than ever - but we don't necessarily have the budget for a wild European getaway.
So, why not ditch the crowds, gather your girl gang and spend a long weekend in one of these luxurious and dreamy Airbnb rentals, rated best for hen parties in the UK? You don't have to venture abroad to have fun, staycations can be just as exciting for hen parties - especially when you're renting the best Airbnbs for hen parties specifically.
So, sit back and take a scroll to discover these amazing Airbnbs for hen party luxury. They sleep 12-17 people and are all located in the UK...
The best Airbnb's for luxury hen parties:
DISCOVER: The Best Airbnb's For Hen Parties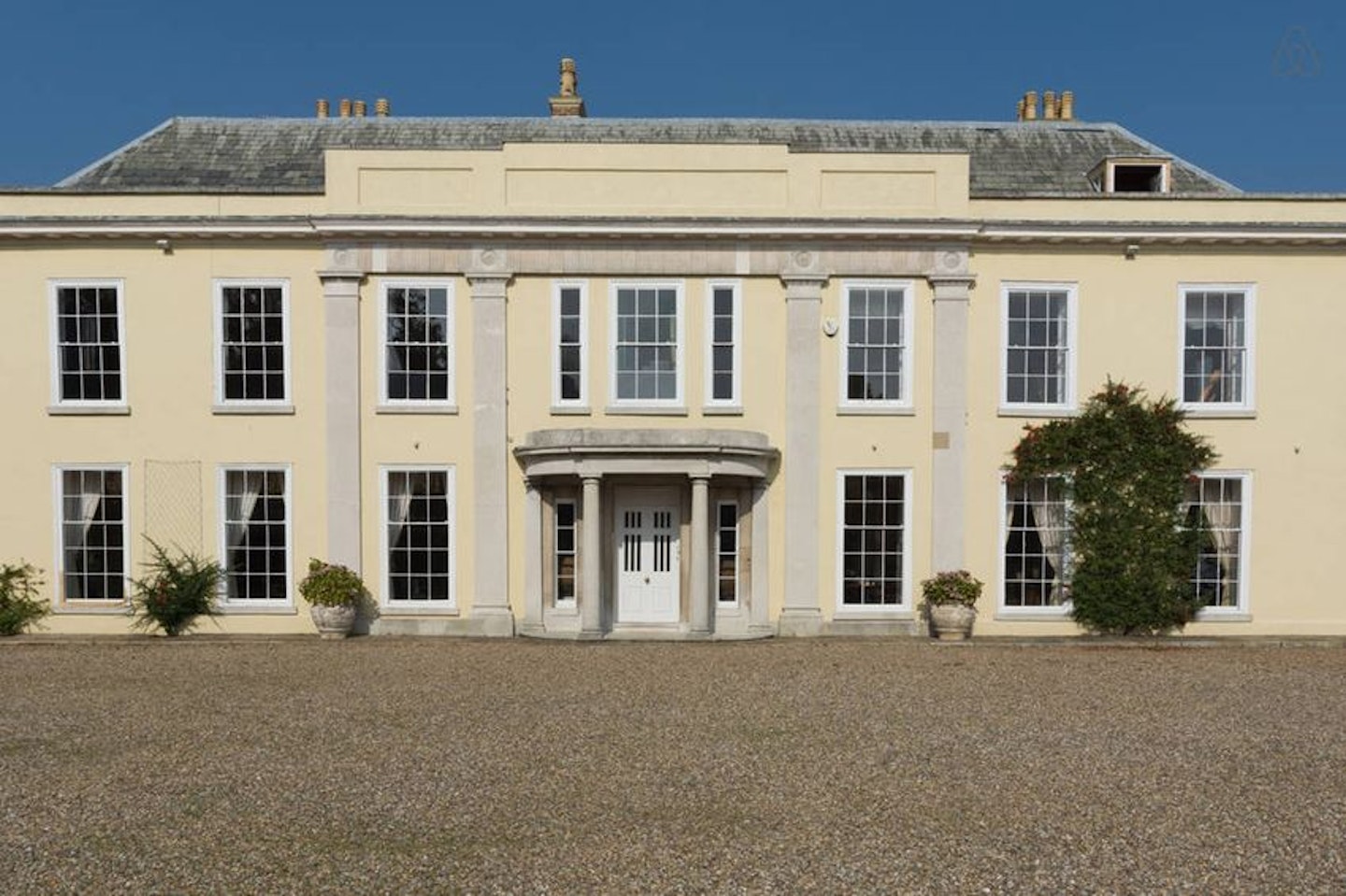 1 of 8
CREDIT: Airbnb
The Georgian Country House
Worlingham, Beccles, Suffolk - £2300 per night (Sleeps: 17) This incredible Georgian country house is set beside not one but two lakes, and would be an idyllic venue to host an actual wedding, let alone a hen party.
With a tennis court, an outdoor pool, and enough land to host your own garden party, you wouldn't even need to visit the nearest town. So, stock up the food cupboards and bring your best cocktail dress. Who needs sticky dance floors anyway?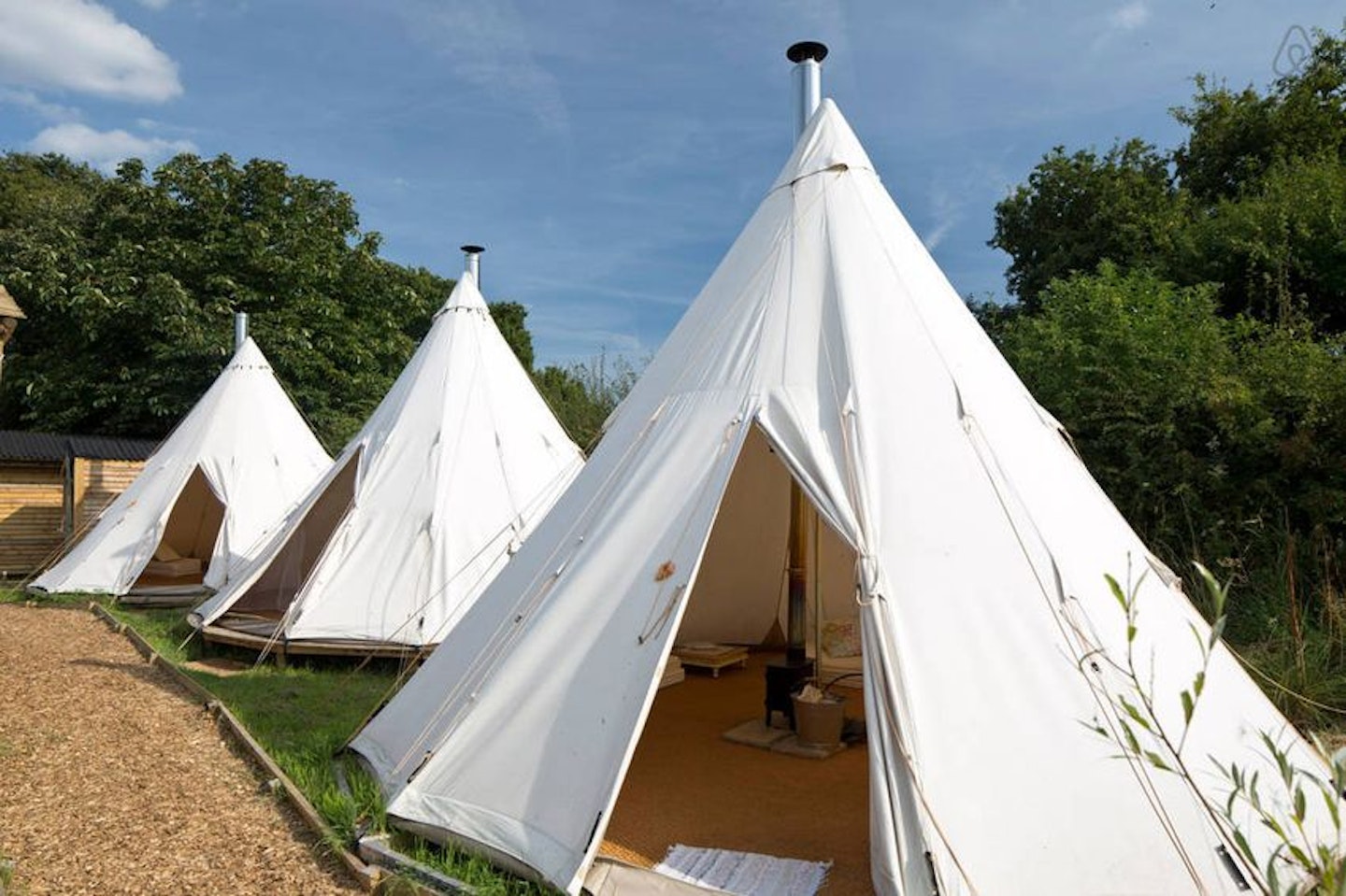 2 of 8
CREDIT: Airbnb
Wild Harvest Tipis
**East Cottingwith, Yorkshire - £250 per night (Sleeps: 12)**If you're after more rustic experience, celebrate your hen party by renting out these three Wild Harvest tipis in Yorkshire. The site has views across the flat open country-side and is idyllic in the warmer seasons.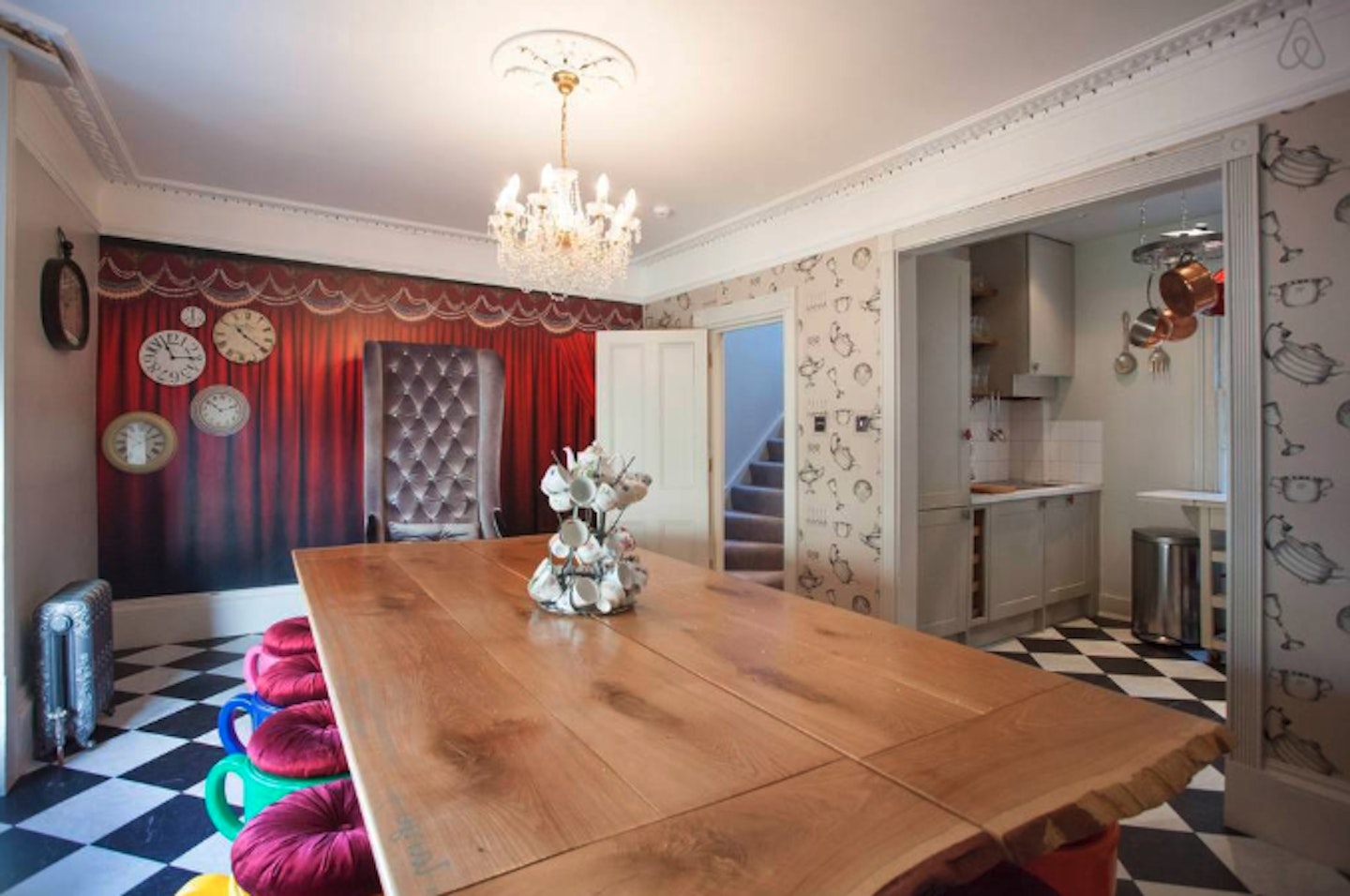 3 of 8
CREDIT: Airbnb
Wonderland House
**Brighton, East Sussex - £493pn (Sleeps: 16)**For brides-to-be who love dressing up, or whose wedding is set to be themed, this Alice in Wonderland themed house in Brighton is the perfect place to spend a mini-break in the lead up to the big day.
Located in Brighton, the house has views of the sea, five luxurious bedrooms and a large kitchen/living area with an Enchanted table.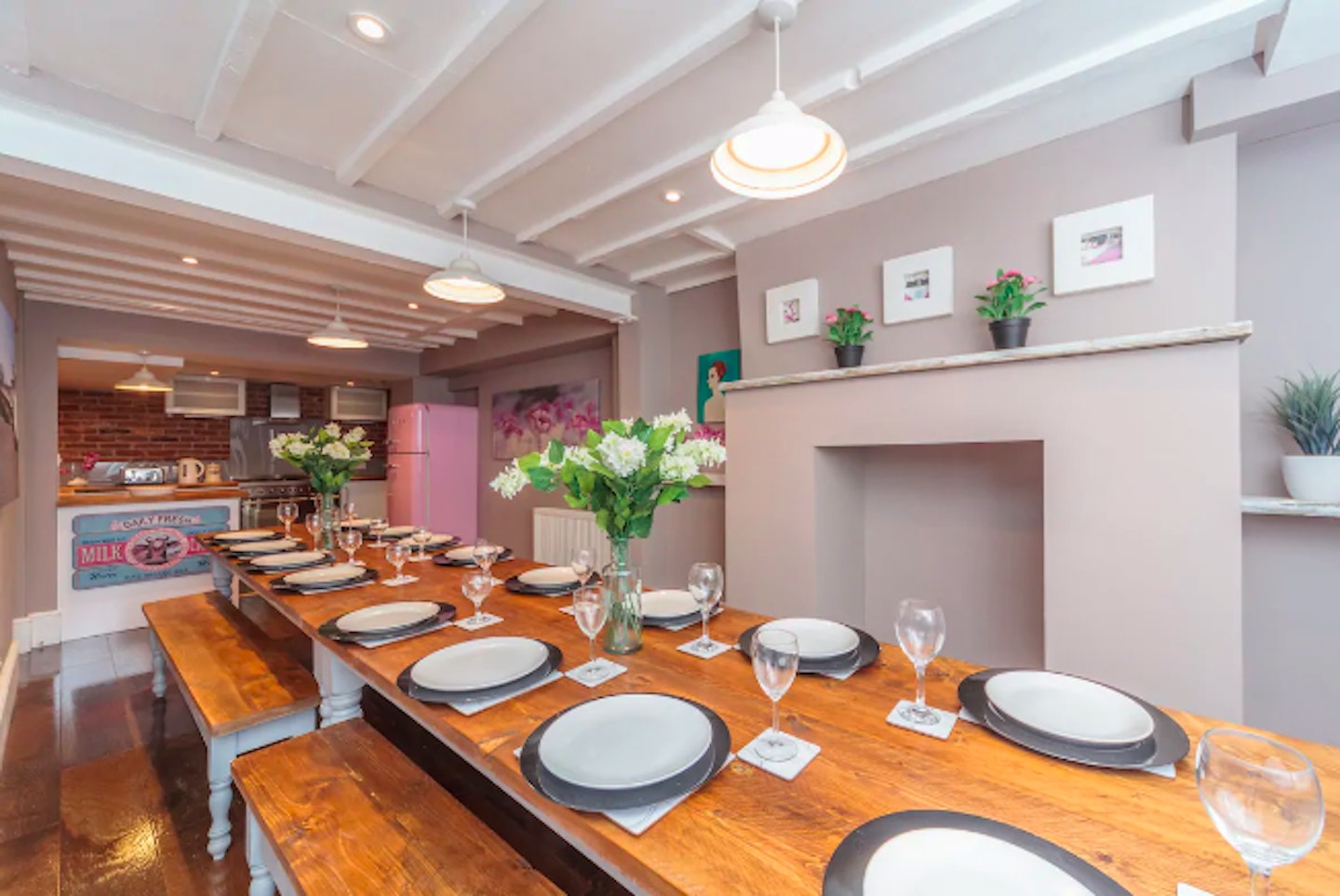 4 of 8
Brighton's Most Central Seaview Regency Townhouse.
Brighton, East Sussex - £160pn (Sleeps: 16)
With five bedrooms, this girly paradise has 4.79 stars on Airbnb!  Chandeliers, exposed brickwork, high ceilings and a super stylish roll-top bath... what more could you want?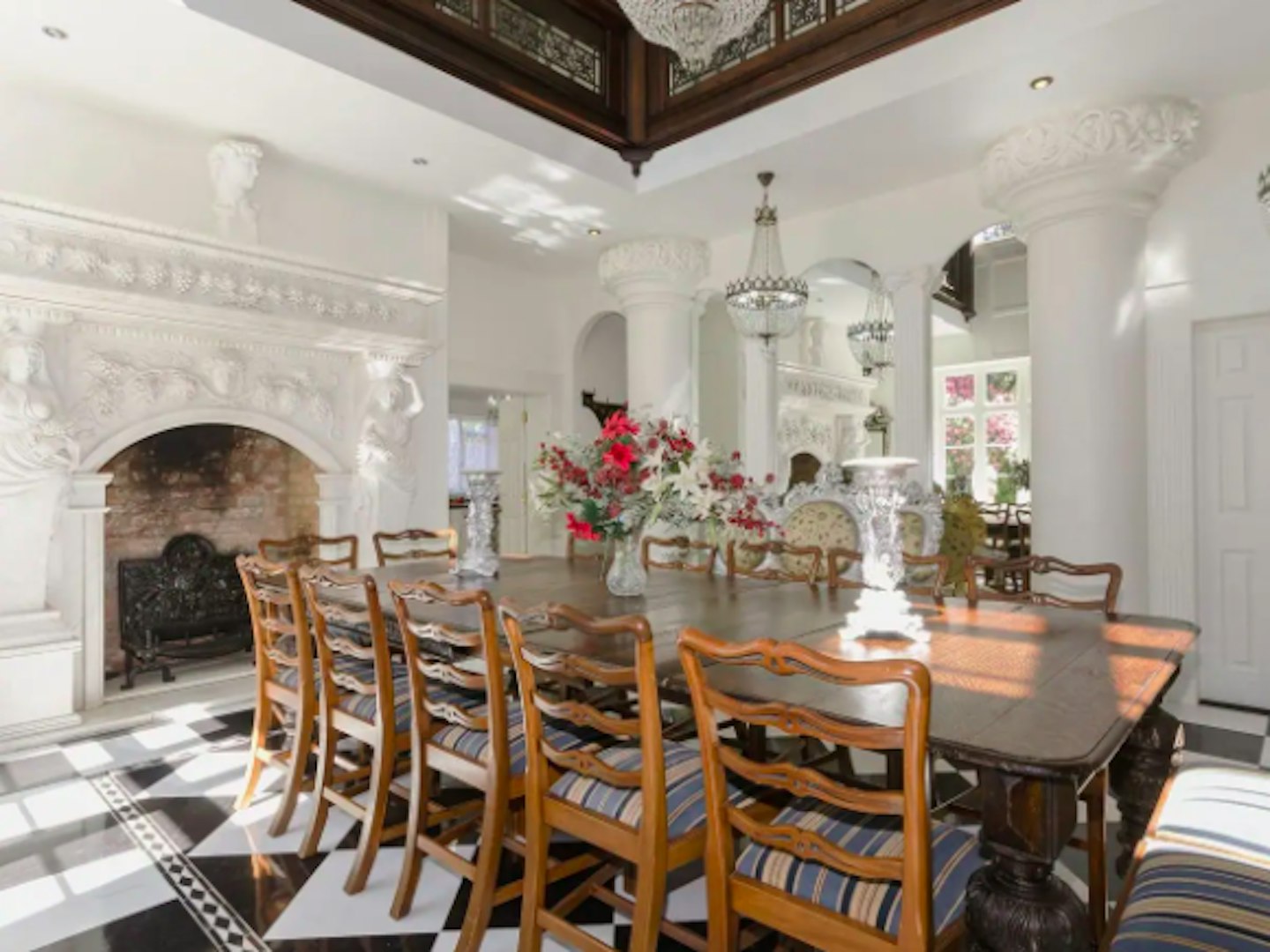 5 of 8
Victorian Manor in the Chilterns
Cadmore End, Buckinghamshire - £600 (Sleeps 16)
This luxury Victorian Manor House is nestled in the Chiltern Countryside, close to the beautiful towns of Marlow and Henley. Relax in a hot tub, sit in front of the open fire and enjoy the luxury food and drink welcome pack to really get the party going.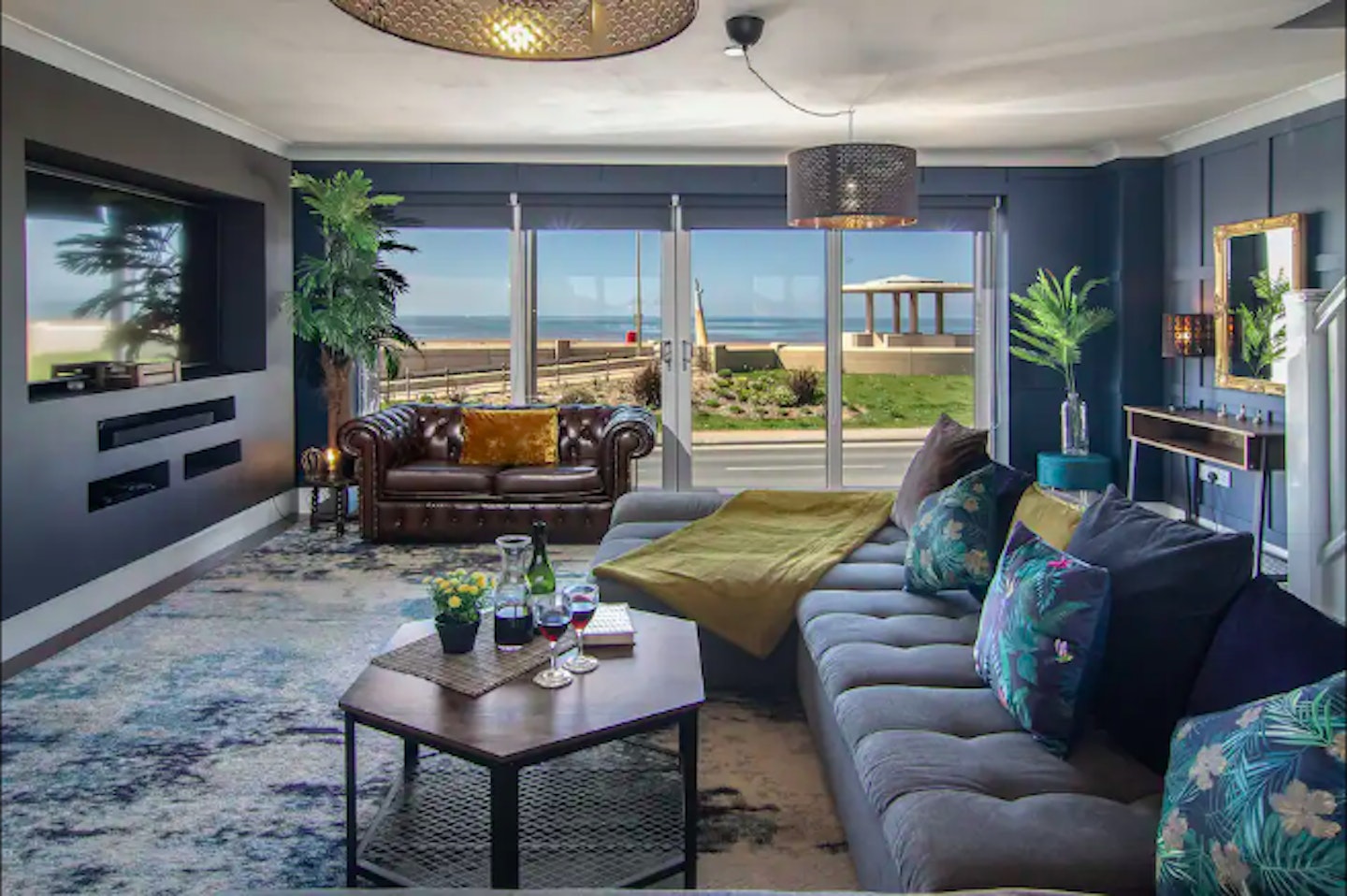 6 of 8
'The Pad' Seafront House
Cleveleys, Lancashire - £204pn (Sleeps 9)
Perfectly located in the heart of the seaside town Cleveleys, this modern and luxurious coastal getaway is ideal for a weekend in the sun. Head down to the beach or use the properties glorious hot tub for a Prosecco and splash!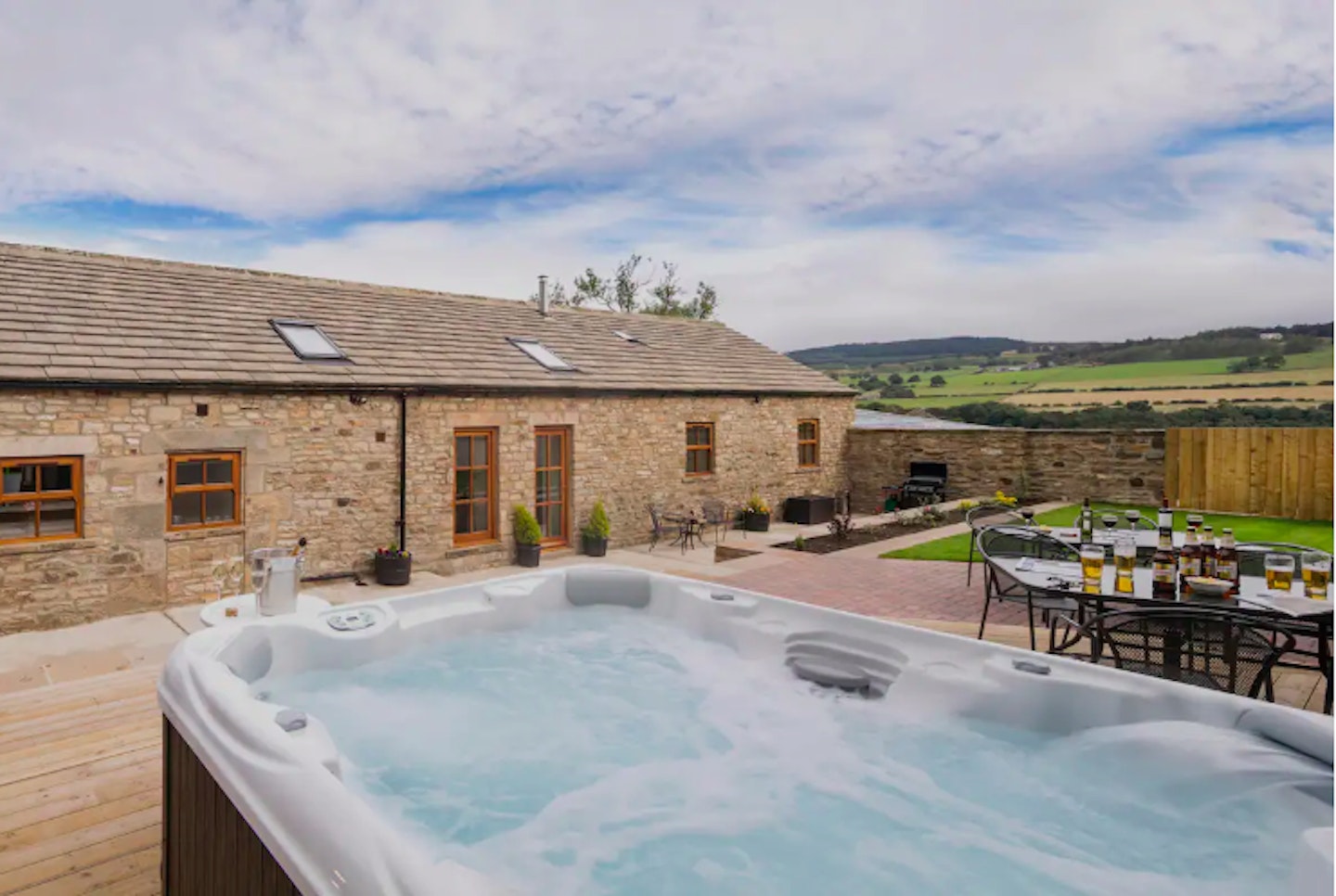 7 of 8
Converted Milking Barn with Hot Tub
Romaldkirk, the Pennines - £350pn (Sleeps 9)
Situated in the beautiful Teesdale in the stunning village of Romaldkirk, the Barn is newly converted, has a private, enclosed garden and is only two minutes walk from the pub!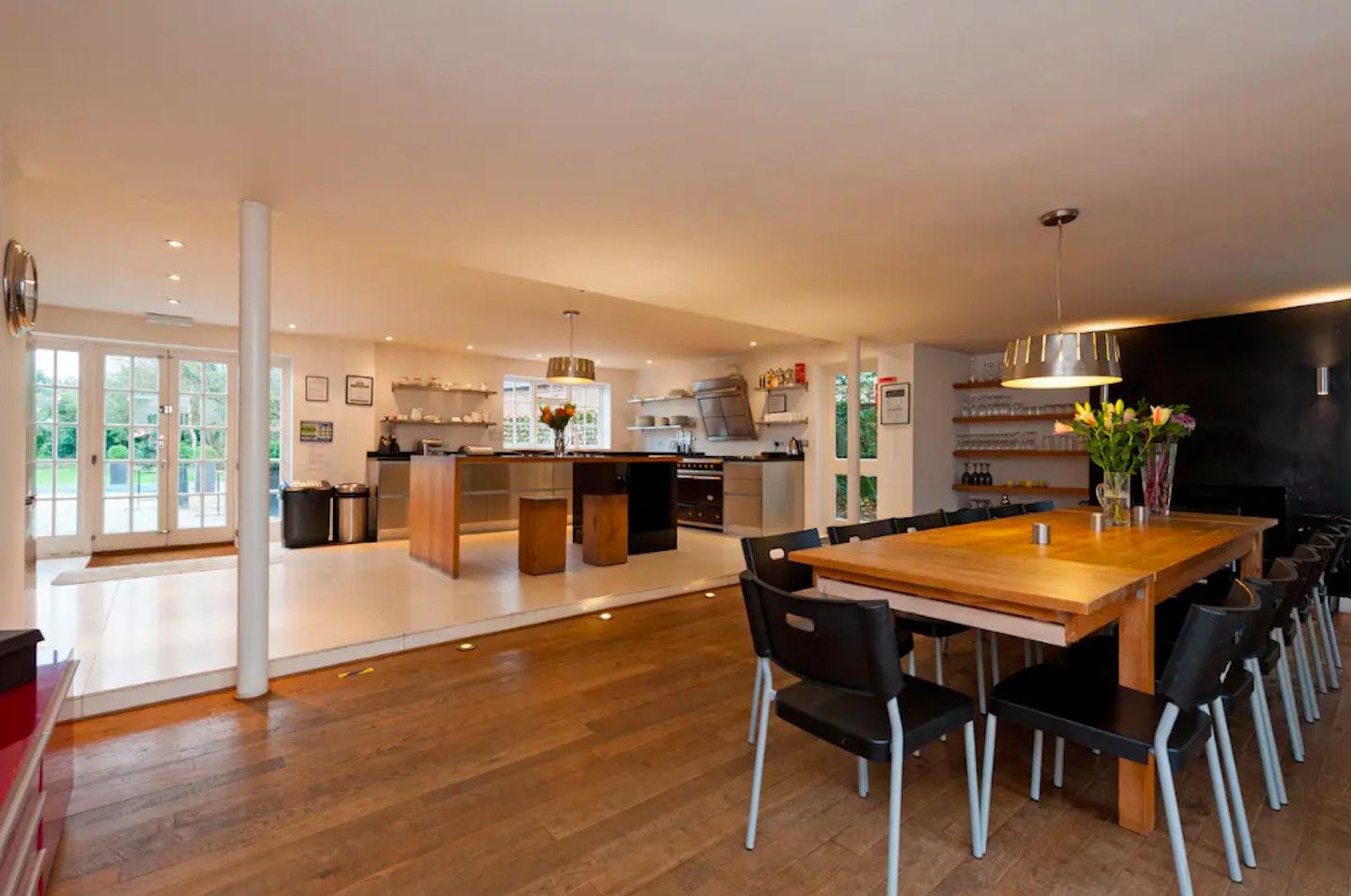 8 of 8
7 Storey Grade II Windmill with Outdoor Pool
Stoke Ferry, Norfolk - £490pn (Sleeps 15)
Standing imposingly in its own large garden, with an outdoor pool and games barn, The Old Mill has been carefully refurbished to provide seven floors of cutting edge design. The pool can even be heated on request!