The weaning stage is an exciting milestone in your baby's life, which sees them graduating from drinking liquid foods to gaining a seat at the grown-ups' table. What does that mean for you? It's time to invest in a highchair.
Now that your little one can finally join the rest of the family and become a part of mealtimes (bye-bye clean walls), choosing the right highchair is key, and surprisingly – there's a lot to think about.
Early Black Friday Deals On Highchairs
We interrupt the regularly scheduled content to let you know that there are still Black Friday deals live. So be quick, and you can still bag some Black Friday deals on highchairs. Want to grab a bargain? These are the retailers that have the best baby carriers right now, or keep scrolling to continue reading our buyer's guide.
Shop The Best Highchairs Deals  : Amazon UK | Argos | Boots| John Lewis | Cosatto | Mamas & Papas
• Save £109: fresco highchair, WAS £549, NOW £439.20
• Save £100:   Cybex LEMO 4-in-1 Highchair Set, WAS £369.95, NOW £269.95
• Save £50: 3Sixti Circle Midnight Jungle, WAS £199.96, NOW £149.95• Save £49.80: Tutti Bambini Nova Birth to 12 Years Complete Highchair Package, WAS £249, NOW £199.20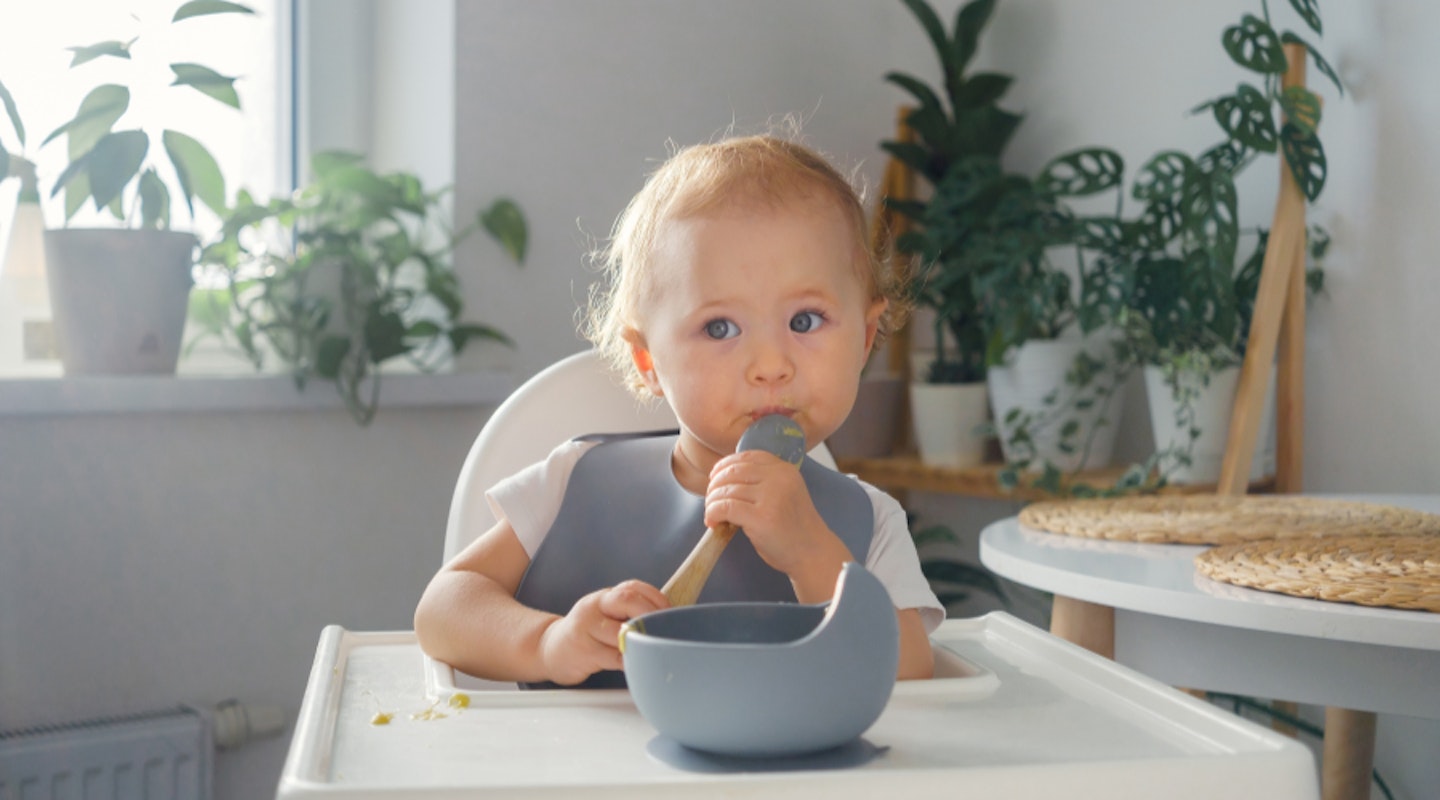 Things like safety functions, portability and – let's be honest – the overall look play an important role when deciding on the right highchair. After all, it is a piece of furniture, and if it doesn't match that emerald rug, then it's a no-go.
Parents are perhaps among the busiest people on the planet, navigating the complicated world of parenting, so we've created a handy guide to help you quickly navigate this highchair shopping business in no time.
SHOP: The best highchairs for functionality and style
Description
Maxi Cosi's Minla ticks every box when it comes to highchairs; it reclines, has four trays and
Description
Scandinavian homeware is on another level, so it's no surprise that we fell for Stokke's
Description
Award-winning and stylish as can be, there's a lot to love about the Evolu highchair. It can
Description
Contemporary design meets optimal comfort in this simple yet elegant highchair. It converts from a
Things to look out for when choosing a highchair
Age suitability: We suggest checking what age the highchair is suitable for. Many highchairs can be used from birth while others are only suitable from six months when they start weaning.
Space: If you only have a small kitchen or dining area, you'll want to choose a less bulky and more compact option.
Cleaning: Yep, your baby will smear every piece of food they get their hands on all over the highchair, so we suggest finding a highchair that can be easily cleaned.
Weight: Don't fancy an arm workout every mealtime? It might be a good idea to get a lightweight chair or one with wheels.
Multi-function: Many highchairs can now be converted into different styles of seats, from rockers to booster seats, catering for children as old as 12. If you're looking for a highchair that will grow with your child, check how many functions it has.
Foldable: Yep, you can still go on summer hols when you've got a baby, so you might want to opt for a highchair that can be folded down when you're jet-setting.
Marina Avraam is the Deputy Commercial Content Editor for Grazia. Hobbies include (but not limited to) finding the best designer dupes, buying every iteration of the adidas gazelles and listening to celeb podcasts every hour of every day.