The 2023 BRIT Awards are firmly upon us and music industry giants are storming London for one of the biggest award ceremonies of the year. This year there's going to be stellar performances from the likes of Harry Styles, Lizzo, Stormzy and Sam Smith. BAFTA award-winning comedian Mo Gilligan will return to the helm of the ship this year for hosting duties.
As we get ready for a return to the Brit Awards, we look back on some of the show's most unforgettable moments. From stage-crashing to drink swilling, here are 12 of the most memorable things to happen at the Brit Awards...
The 12 Most Memorable Moments From Past BRIT Awards - Grazia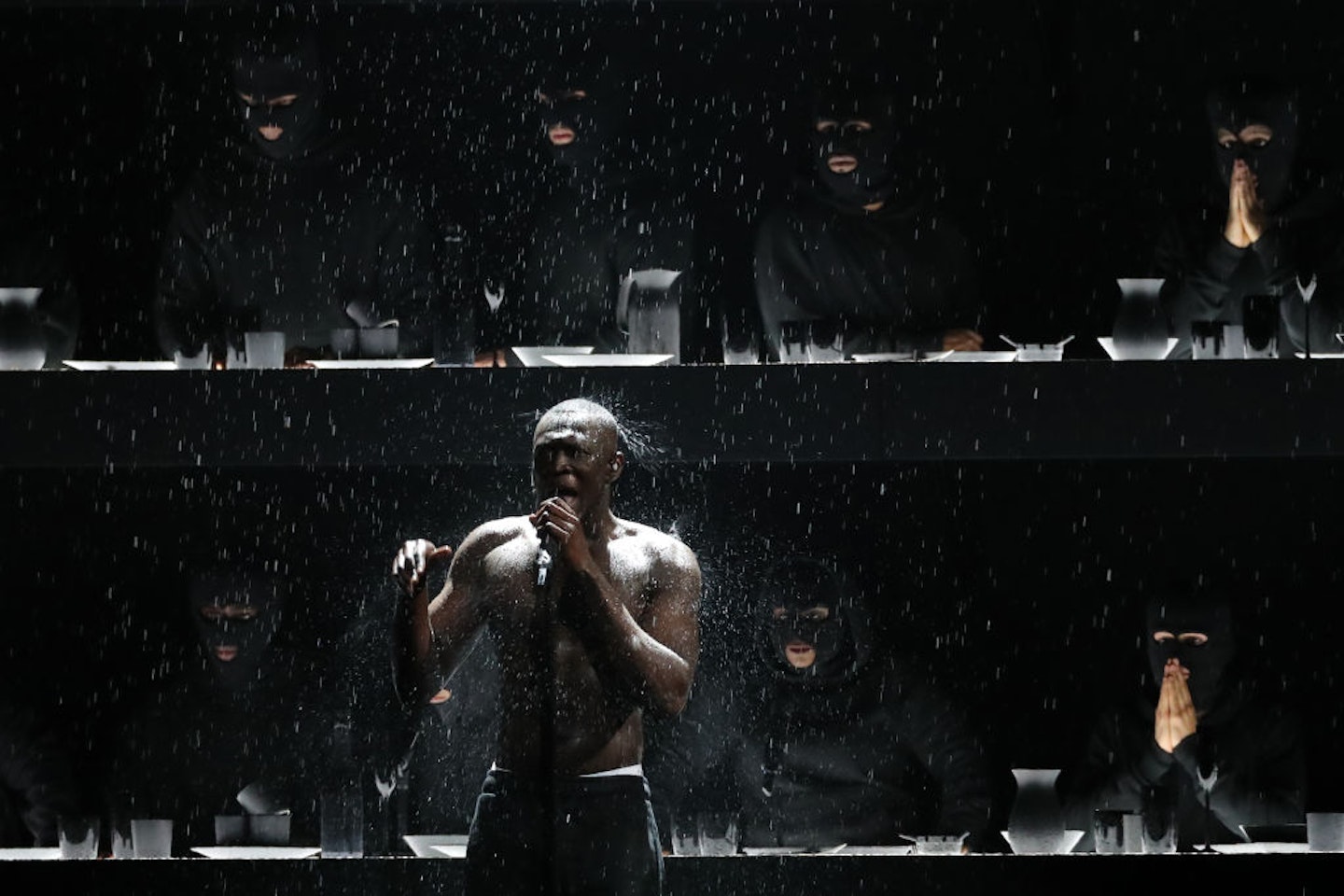 1 of 12
Stormzy calling out Theresa May
In 2018, Stormzy gave a legendary performance of 'Blinded By Your Grace, Pt.1' and 'Big For Your Boots'. He called out Theresa May directly, rapping under a waterfall, 'Theresa May, where's the money for Grenfell?'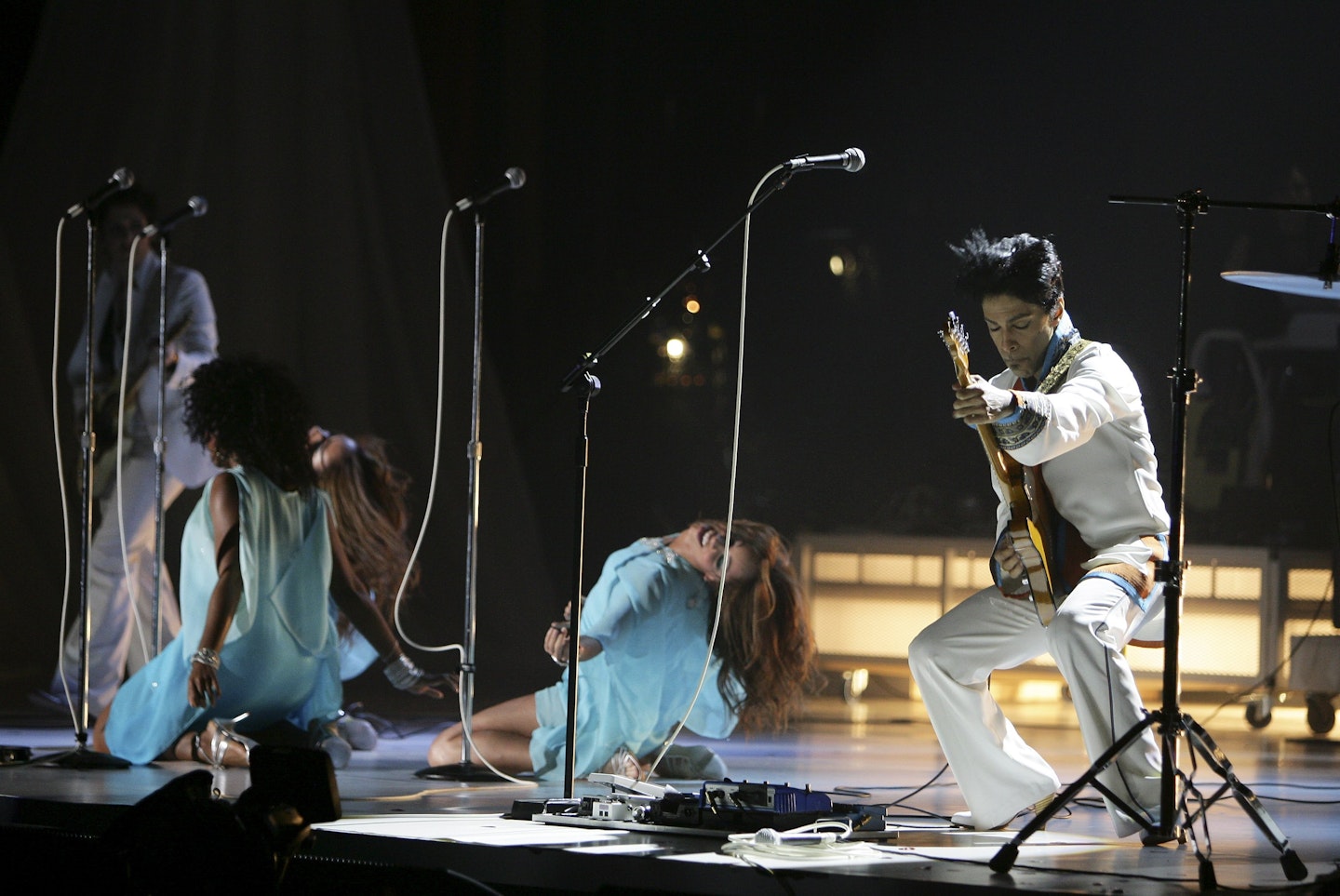 2 of 12
Prince's comeback
Prince made a legendary comeback at the 2006 BRIT Awards performing 'Te Amo Corazon" ,"Fury", "Purple Rain" and "Let's Go Crazy. This was soon followed by a 21-date tour at London's O2 Arena.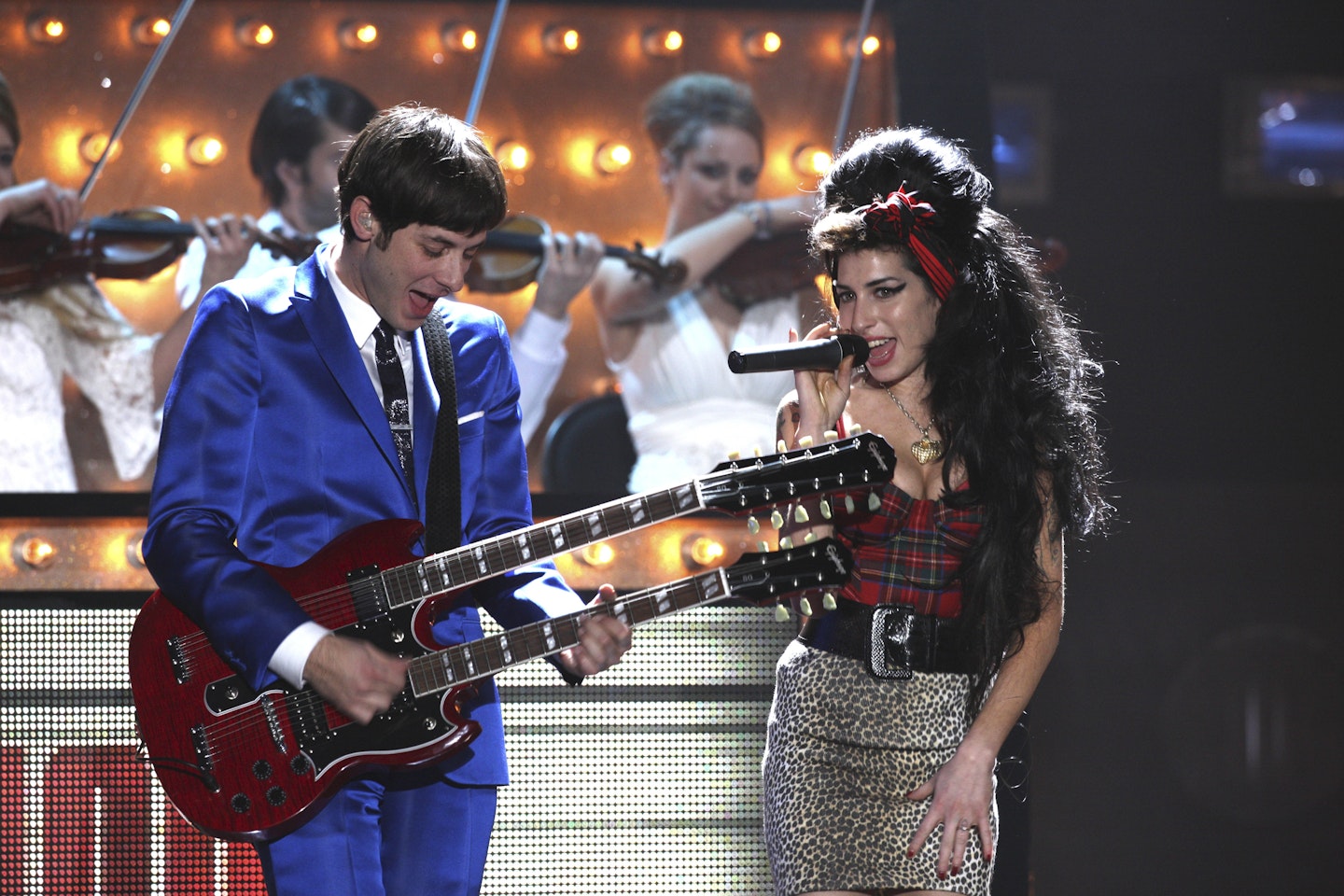 3 of 12
Amy Winehouse and The Zutons performing 'Valerie'
When Amy Winehouse stunningly performed 'Valerie' with The Zutons' in 2008, she silenced all critics who had dubbed her an unreliable performer.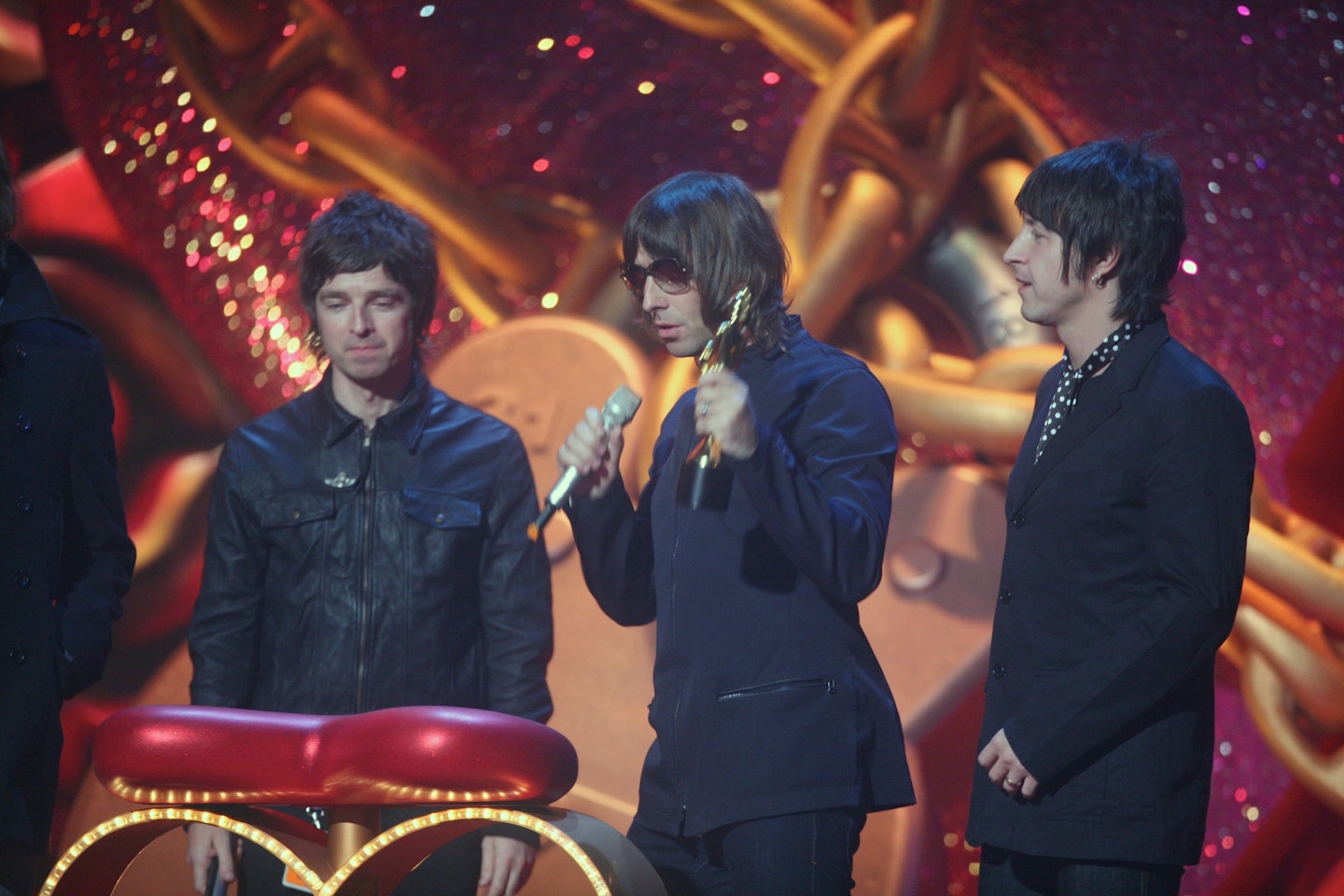 4 of 12
Noel Gallagher being Noel Gallagher
When Oasis won Best Video in 1996 and Noel Gallagher told presenter Michael Hutchence 'Has-beens shouldn't present awards to gonna-bes.'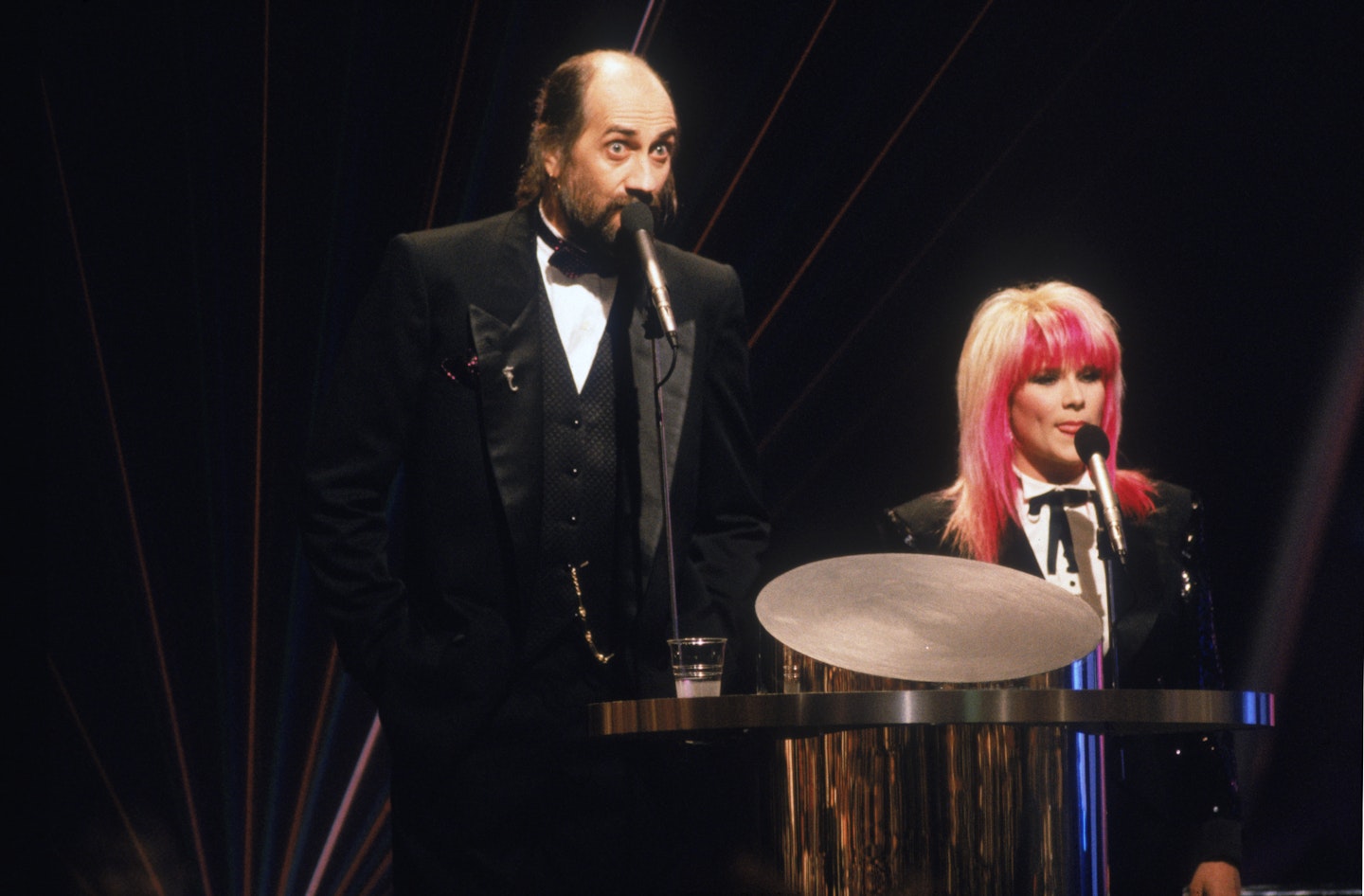 5 of 12
Sam Fox and Mick Eastwood's presenting fail
In 1989, when Sam Fox and Mick Eastwood were asked to present the show, it was a legendary fail. After being given the wrong presenting cards and with a failed autocue, the shambolic show left Fox wanting the ground to swallow her up, according to The Guardian.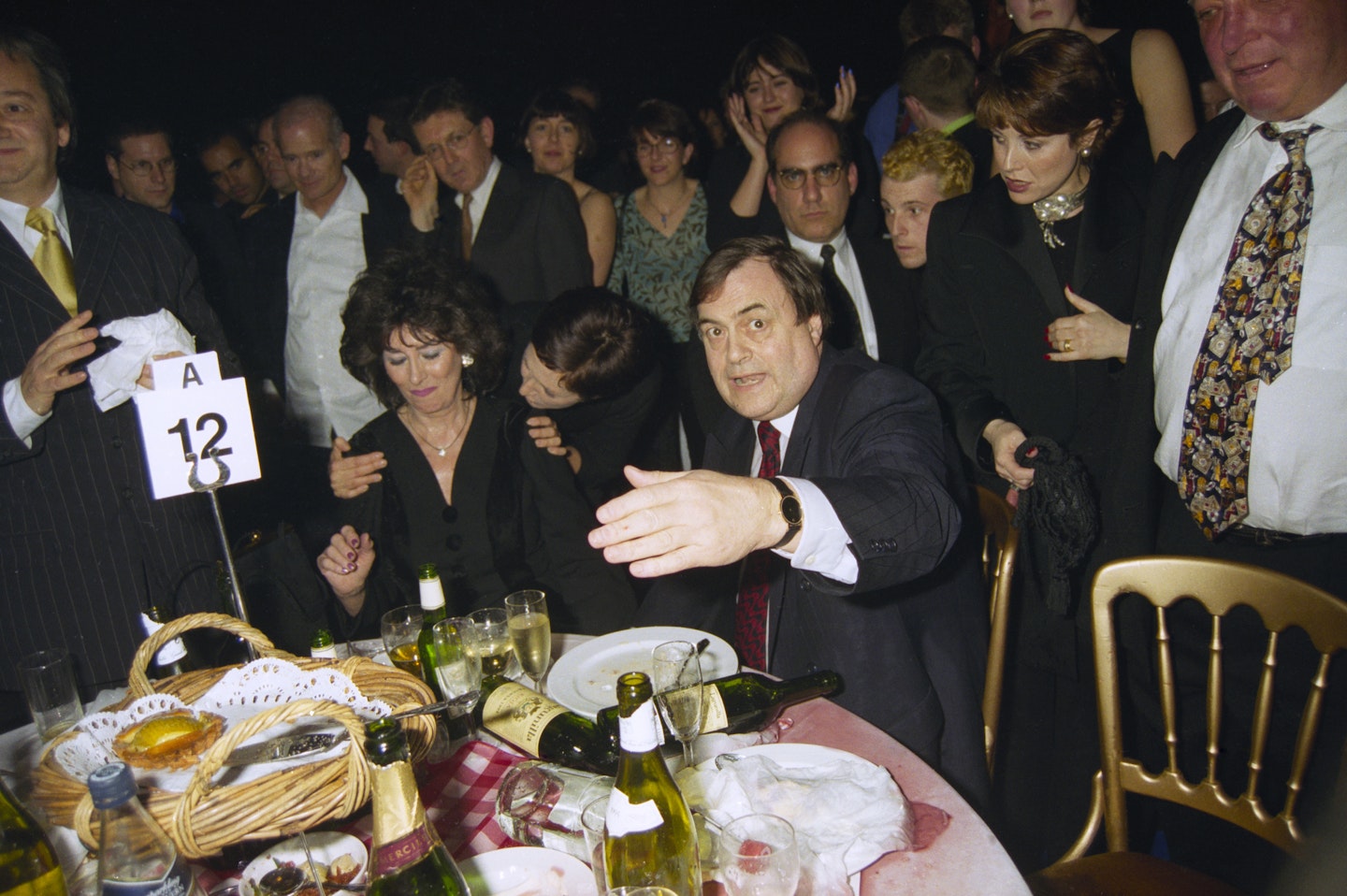 6 of 12
John Prescott getting swilled by Chumbawumba
The 1998 show saw John Prescott, deputy Prime Minister at the time, drenched in iced water by Danbert Nobacon from Chumbawumba. The band said that if he 'has the nerve to turn up at events such as the BRIT Awards in a vain attempt to make Labour seem cool and trendy, then he deserves all we can throw at him'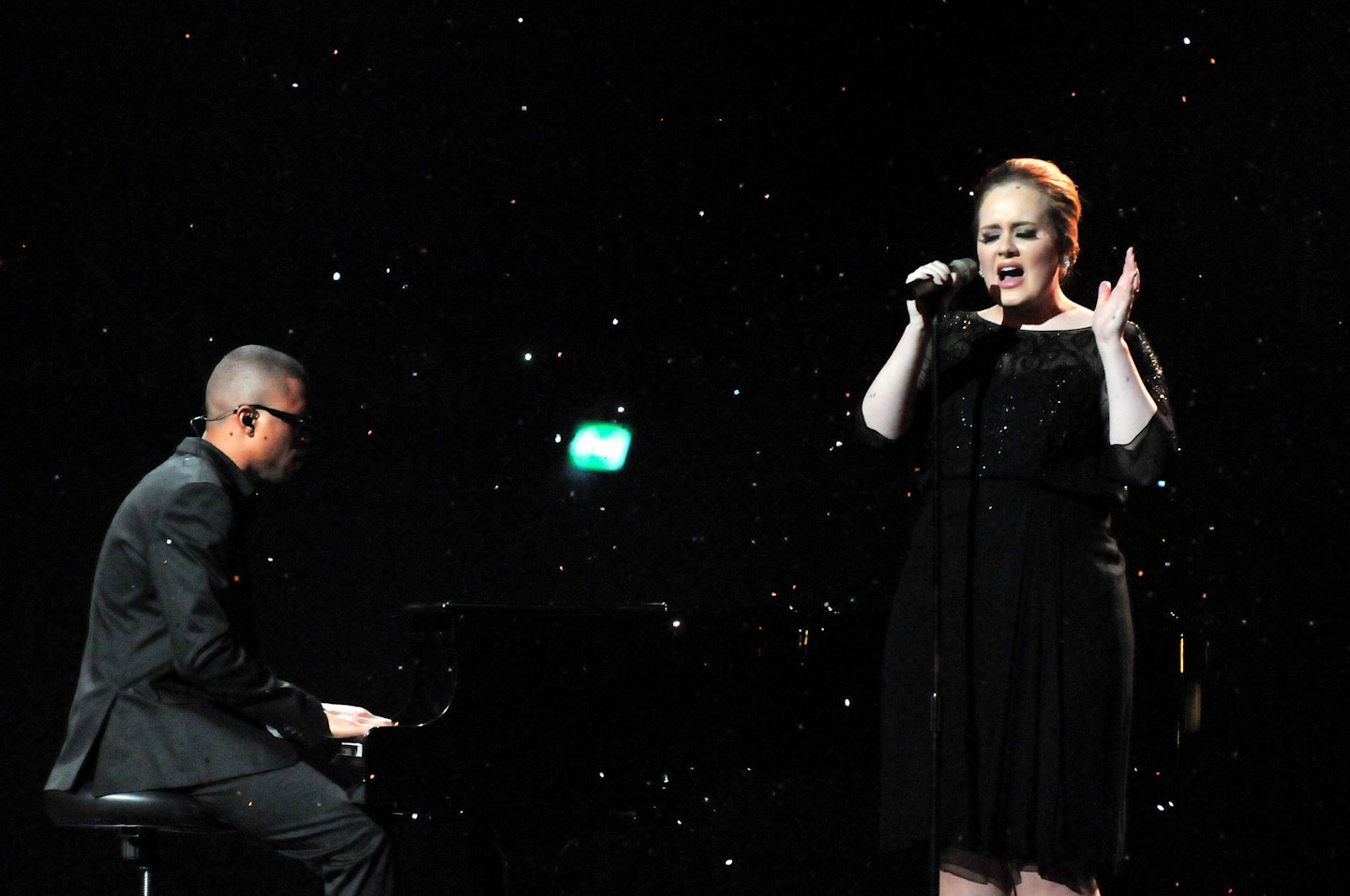 7 of 12
Adele performing 'Someone Like You'
Adele's performance of 'Someone Like You' in 2011 left viewers mesmerized instantly. The song went on to top the charts and by December that year she had achieved the biggest-selling album of the century.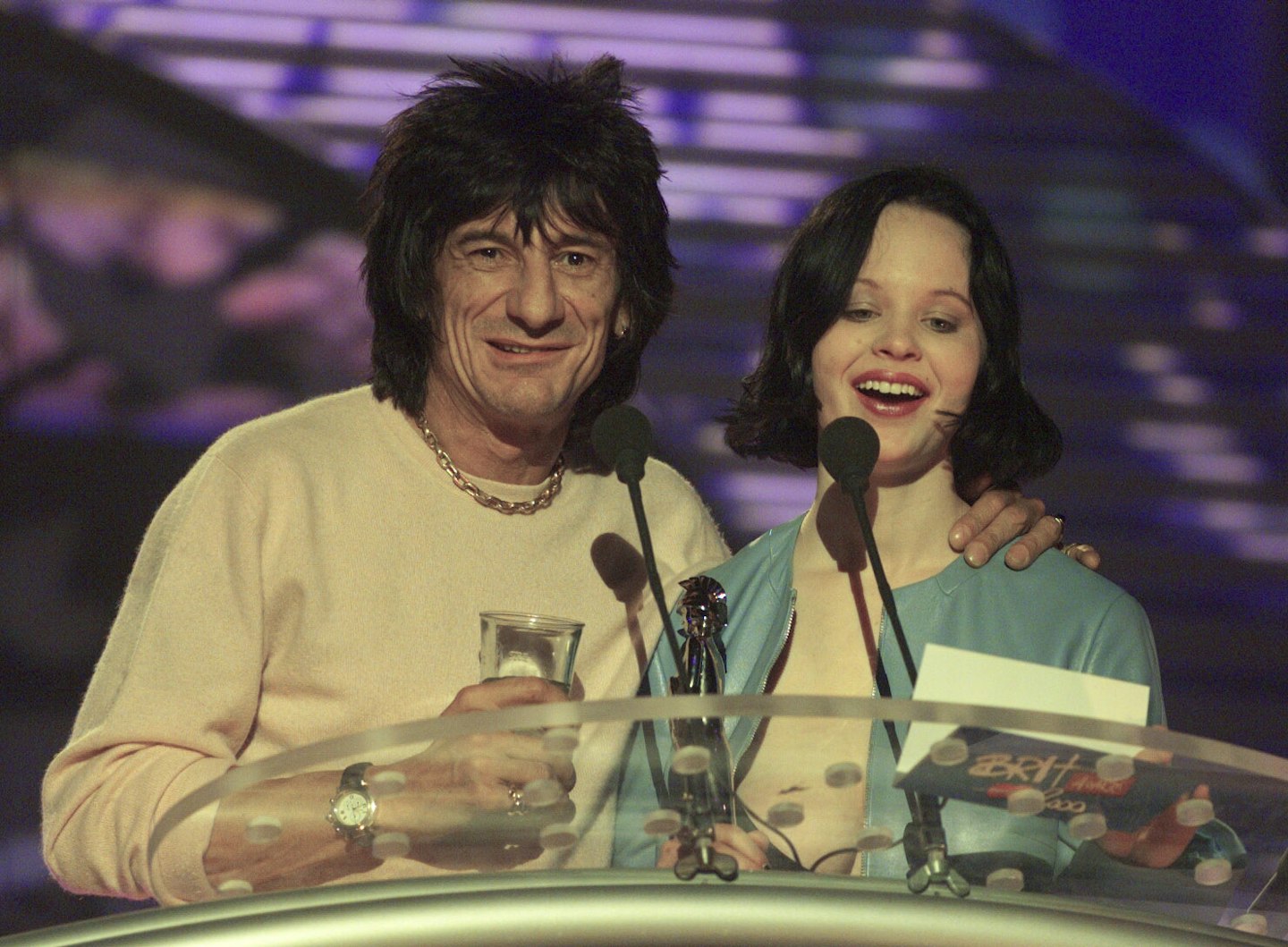 8 of 12
DJ Brandon Block's drunken stage-crash
In 2000, DJ Brandon Block stormed the stage during Ronnie Wood's acceptance speech after his 'friend' convinced him he'd won. Wood was so unimpressed by the prank he threw a drink over him…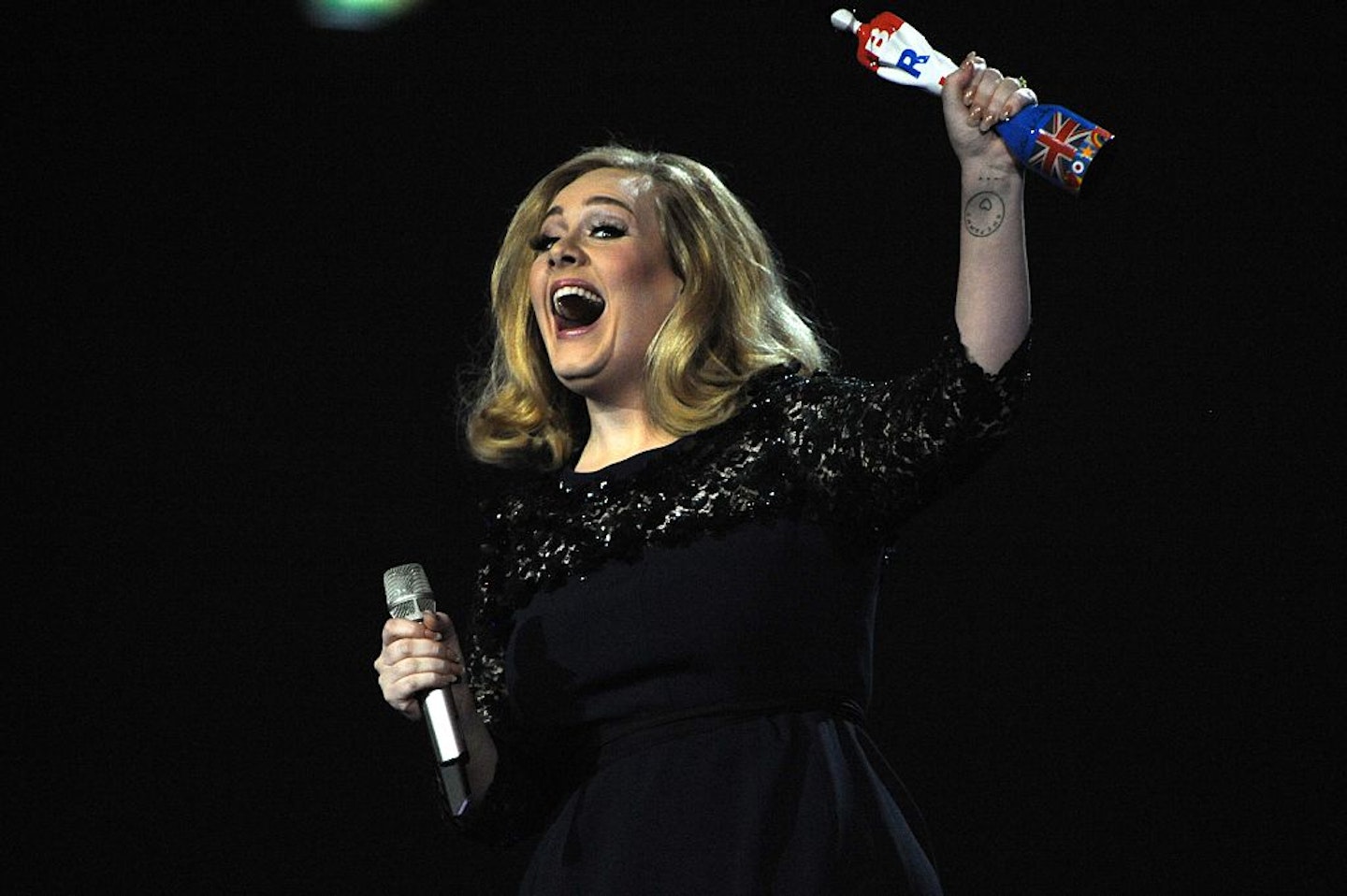 9 of 12
Adele gets cut off mid-speech
Providing another hilariously memorable moment the year later, in 2012 Adele flipped her middle finger to the show organisers when her acceptance speech for British Album of the Year was cut short.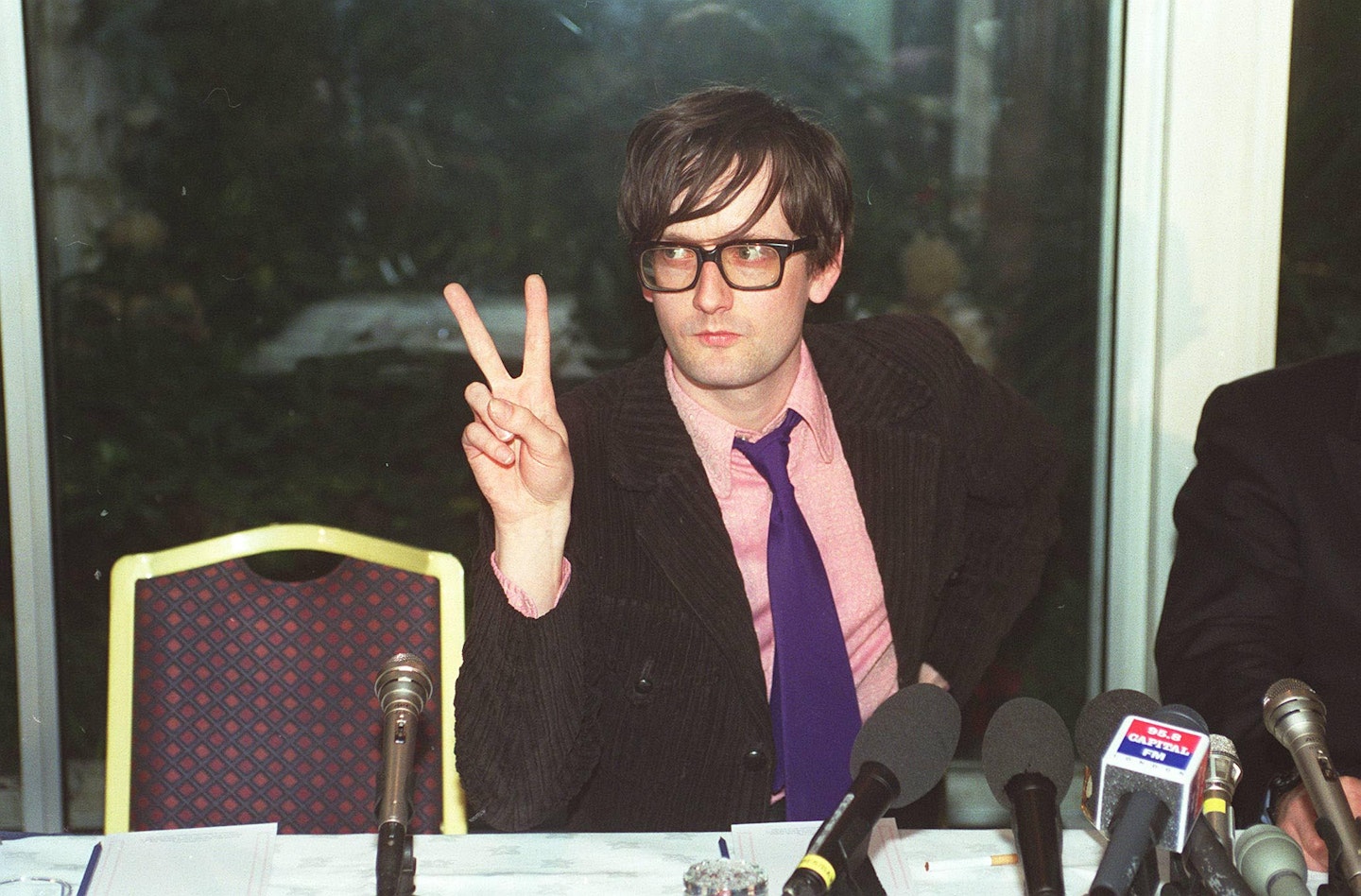 10 of 12
Jarvis Cocker stage-crashes Michael Jackson
In 1996, Jarvis Cocker stage-crashed Michael Jackson's 'Earth Song' performance and shook his backside at the audience. He was protesting the way Jackson was portraying himself as Christ during the performance.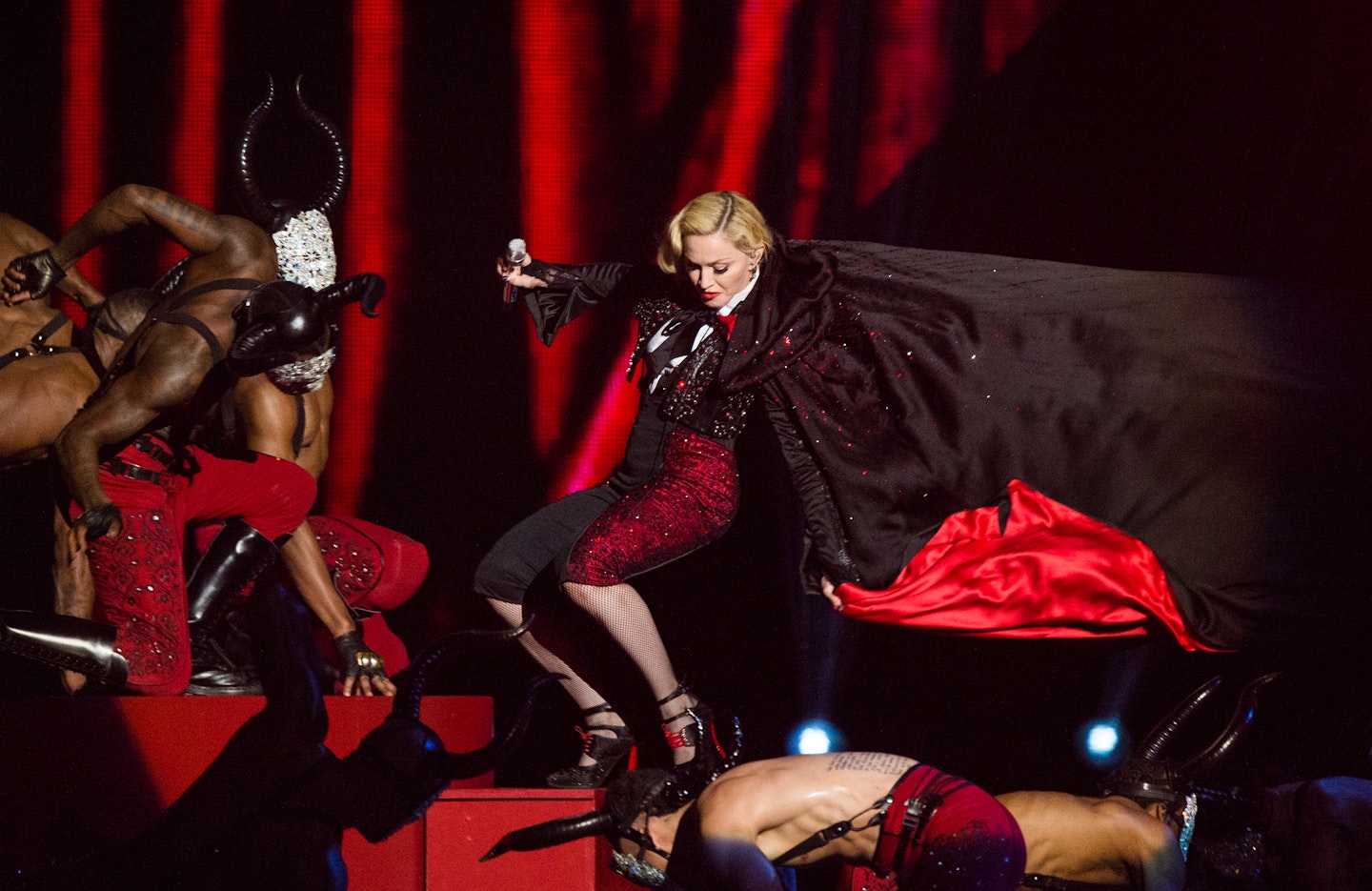 11 of 12
CREDIT: Getty
Madonna tumbles off stage
In 2015, Madonna became living proof of the show must go on, when she took a spectacular fall during 'Living For Love'. Oh well, even the biggest popstar in the world can be as clumsy as the rest of us.
12 of 12
CREDIT: Getty
Little Mix making history
It seems unbelievable that a girlband had never won Best British Group at the Brits, but until 2021, that was the case, as Little Mix made history with their win. Perrie, Leigh-Anne and Jade said: 'It's not easy being a female in the pop industry, we've seen the white male dominance, sexism and lack of diversity. The fact that this award has never been won by a girl group speaks volumes. This award is not just for us, it's for all the incredible female groups that have come before us.'