'It's………. Rebekah Vardy's account,' instantly became one of the most iconic uses of ellipses in modern literature when Coleen Rooney accused Rebekah Vardy of selling stories about her to The Sun on October 9, 2019, after an extended sleuthing operation that was quickly dubbed 'Wagatha Christie'.
In May 2022, Vardy, 41, and Rooney, 37, headed to court to settle the dispute and the world is still completely transfixed by the ever-developing plot. And a year and a half later, Rooney has released a three-part documentary with Disney+ to tell her side of the story once and for all.
Just when you think you've consumed enough of the drama, they plate us up with more. Here's everything you need to know about the gripping and culturally significant Wagatha Christie trial.
What is the Wagatha Christie drama?
In case you need a quick recap of the saga, Rooney suspected Vardy had been leaking information about her private life to the press and launched an investigation. She cleverly created fake stories about her life - her house flooding or going to Mexico for gender selection – and posted them on Instagram to a close friends list that only Vardy was part of… The fake news then appeared in The Sun.
Vardy has denied all allegations that she was responsible for the leaks: 'I'm not being funny but I don't need the money, what would I gain from selling stories on you?' she replied before suing Rooney for libel.
What happened in the Wagatha Christie trial?
The case took some fascinating turns. There was a phone somewhere in the North Sea that belonged to Vardy's agent Caroline Watt, which could have provided vital evidence in the trail. But when Rooney's legal team asked to search the device for evidence on WhatsApp, Watt claimed she had dropped the phone into the sea while on a boat trip months earlier.
During previous court appearances, Rooney's lawyers have claimed that due to the lack of evidence made available by The Sun, Rooney has been denied a fair trial. Meanwhile, Vardy appeared to suggest last minute that her agent (who dropped the phone in the sea) 'betrayed' her by leaking stories about Rooney without her knowledge.
Unsurprisingly, the judge found no libel had taken place. (Yes, it was Vardy who initiated the whole thing.) The high court eventually decided that Vardy had to pay 90% of Rooney's court costs, a larger proportion than in many equivalent cases.
The maddest moments from the Wagatha Christie trial
Rebekah's agent's phone 'regrettably' fell into the North Sea
Days after the court ordered that Rebekah's agent Caroline Watt's phone be handed over in the trial, it disappeared and fell into the North Sea. Yes, that's actually what they claim happened.
Her laptop was 'damaged beyond repair'
And as for her laptop? It was damaged 'beyond repair'! Such a coincidence.
'If I'm being honest'
Rebekah was mocked at the stand when she started her testimony by saying 'if I'm being honest', to which the judge replied 'well I hope you're being honest since you're in the witness box in the High Court'.
Peter Andre's privates
Now this was a little embarrassing for everyone involved. When Rooney's lawyers were trying to illustrate the point that Rebekah has no respect for people's privacy, they pointed to a 2004 kiss-and-tell article about Peter Andre. In the article, naturally, Rebekah discussed a brief fling she had with the Mysterious Girl singer and compared his genitals to cold cut meat.
In the piece, headlined 'Peter's hung like a small chipolata, shaved, slobbery, lasts five minutes,' she told reporters that he had 'the smallest trouser equipment [she'd] ever seen,' and that 'worse than that, he didn't even attempt to satisfy [her].' Yikes.
Arguing with a pigeon
Rebekah said arguing with Coleen was like arguing with a pigeon. Not sure what she means by that? Allow us to explain. Rebekah told a publication: 'You can tell it that you are right and it is wrong, but it's still going to s*** in your hair.'
She has also previously called her a 'c***' for unfollowing her on Instagram and a 'stupid cow'.
Has the Wagatha Christie trial been dramatised?
Yes, beyond extensive coverage and meme-ing, channel 4 released Vardy v Rooney: A Courtroom Drama starring Michael Sheen in December 2022. Then Vardy v Rooney: The Wagatha Christie Trial was put on at the West End last November. In January 2023, the BBC put on a show called Wagspiracy: Vardy v Rooney and now we've got Coleen Rooney: The Real Wagatha Story on Disney+.
So if it you missed all this the first time, there are plenty of places you can catch up!
Why did the Wagatha Christie trial drag on for so long?
Vardy's libel action first started against Rooney in November 2020 when the case was outlined in court and it was decided that Rooney would have to prove it was Vardy (and not just someone else on her account) that did any wrongdoing.
The case then returned to court in June 2021 when Vardy's team attempted to strike Rooney's defence from the record ahead of the actual trial. A month later, it was decided Rooney could keep her defence and aim to prove Vardy was behind a 'Secret Wag' column in the Sun on Sunday.
Then it wasn't until May 2022 that the full two week trial finally took place. And a year and a half later, we're all still talking about it.
Pictures of Coleen and Rebekah in court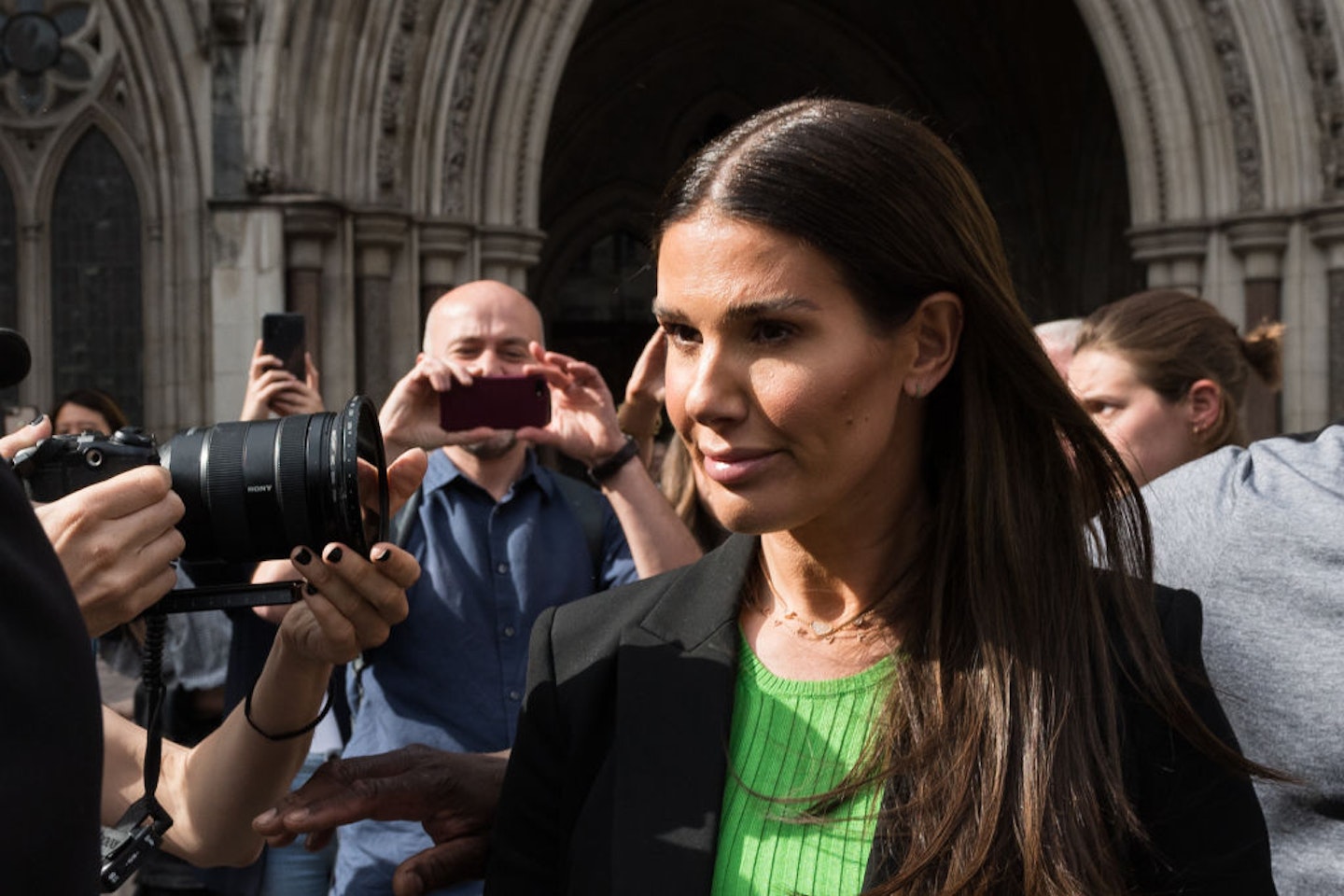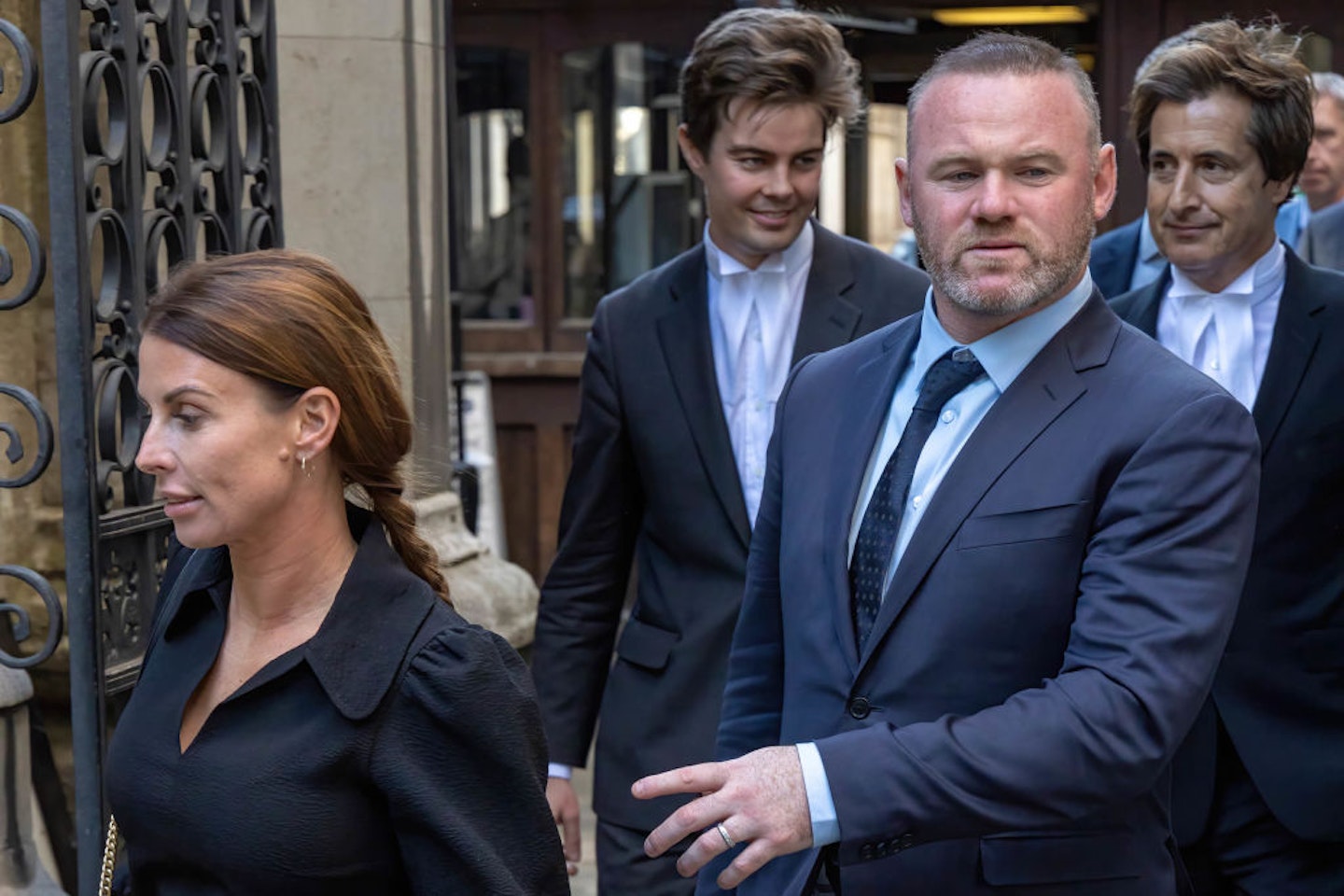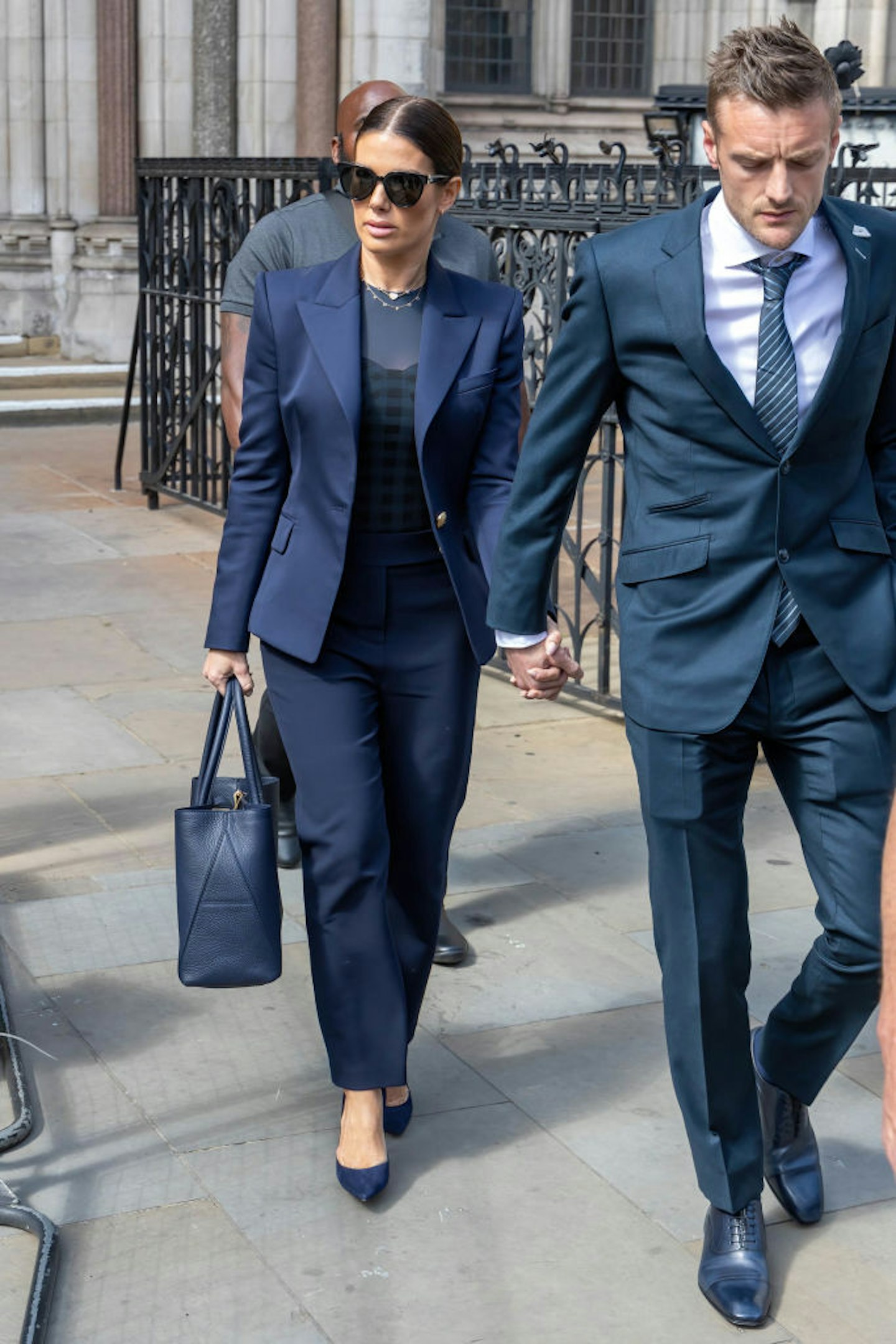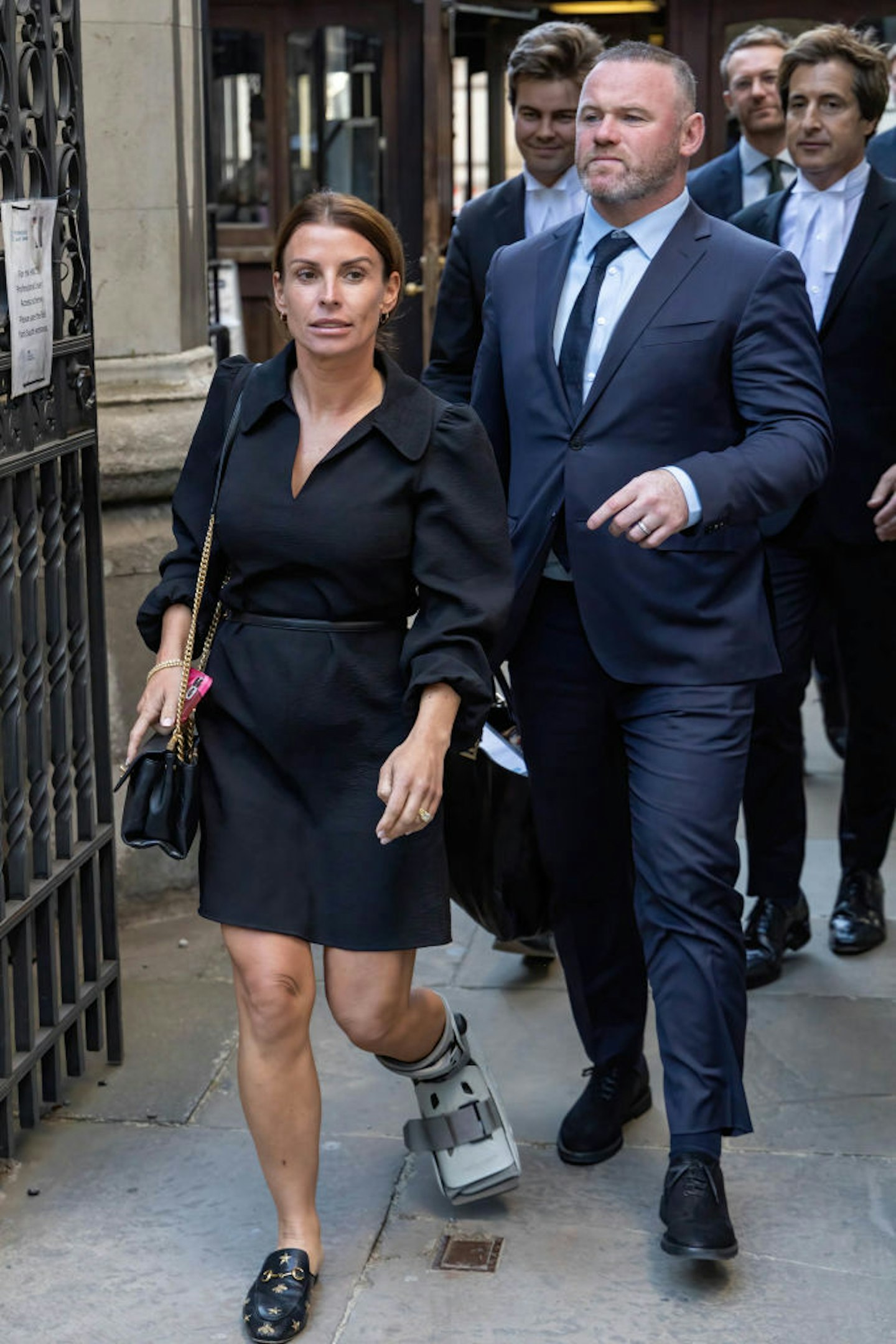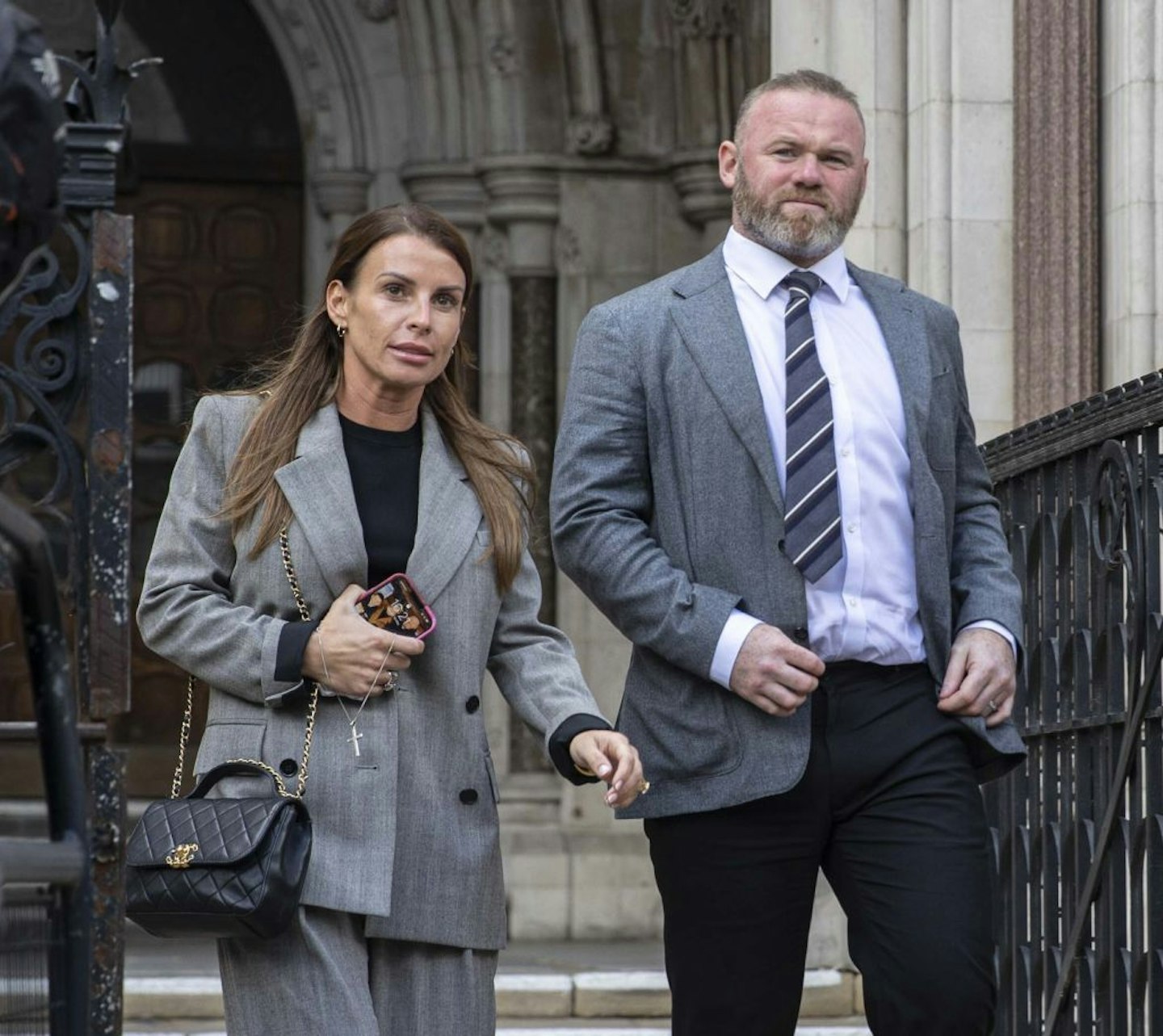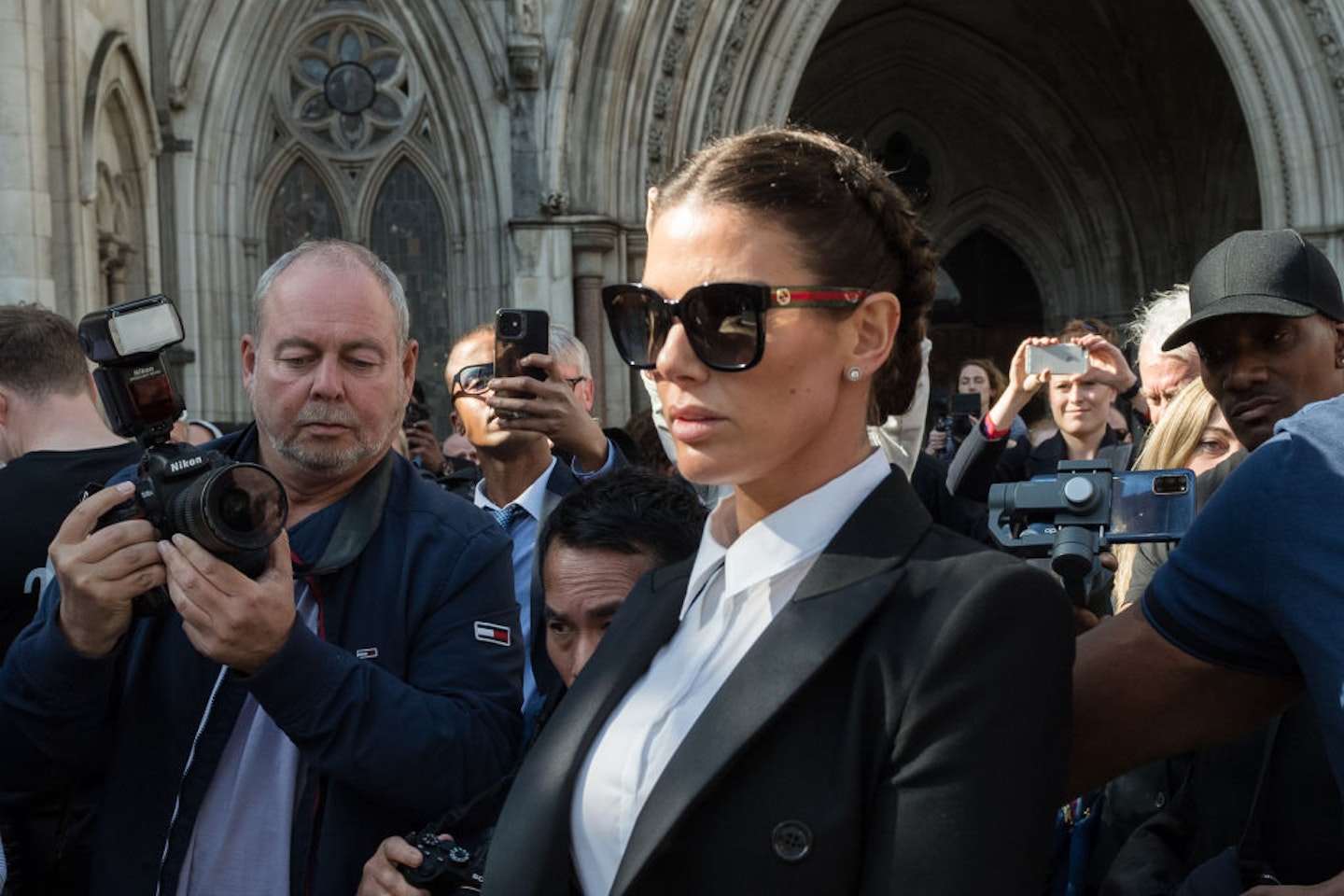 Why didn't Jamie Vardy attend the court case?
While he accompanied his wife to some of the court hearings, Jamie Vardy did not testify or give evidence in court. On several days Rebekah went on her own as it was thought that Jamie was training for of a football game against Norwich.
How much have Rooney and Vardy spent on legal fees?
Both women spent thousands on legal fees. When they last went to court in 2021, the two-day hearing cost Rooney £163,926 and it was reported in November that Rooney's total bill was around £537,000 while Vardy's was £838,000. Vardy was then landed with a legal libel bill estimated to be around £3million, including up to £1.5million towards Rooney's fees.