Tonight, the presenters of groundbreaking podcast, You, Me & The Big C____(Steve Bland, Deborah James and Lauren Mahon) take over a special Panorama show about the looming cancer crisis, caused by coronavirus. Experts on the show estimate up to 35,000 more people could die because of delays in diagnosis and treatment. One mother, Kelly Smith, is seen facing that exact battle – Kelly, a friend of Lauren's, known as @kickasskell on Instagram, is seen talking about her frustrations with her treatment being stopped, before she died, in June. As the show airs, we spoke to Lauren – a breast cancer survivor and activist – about what 2020's Big C, means for the original Big C.
Tell us what the Panorama special is about.
When coronavirus hit there was a strange Black Mirror vibe felt by the cancer community. The Big C became coronavirus for a while and with all the strains on our health systems here, a lot of cancer patients weren't getting treatment – they were rated in priorities for treatment, some got operations cancelled, had big breaks in their chemo or none at all. The problem we have now is we have a massive backlog. It's estimated an additional 35,000 people will die of cancer in the next year as a result of coronavirus. Already 180,000 people die a year – another 35,000 on top of that.
As much as there are incredible advancements going on in cancer treatment, the waiting lists are still long, there are issues around certain drugs in certain postcodes. We know symptom awareness in certain communities is at an all time low and a third of women aren't going to get their smear. So, there's a lot of work to be done anyway and to add the pandemic on that, we're looking at a cancer crisis.
Tell us about your friend, Kelly Smith.
Kelly's treatment went on a big break when Covid stopped her treatment and as a result her cancer progressed, which meant she had no more options. It's visiting these people and understanding the very real impact it's had on people. I think people are so scared of Covid, they're not thinking of the knock-on effects. That's why I'm saying, stay at home, do as you're told because it's not just about catching the disease, it's about the knock-on effects for everyone. Especially the cancer community.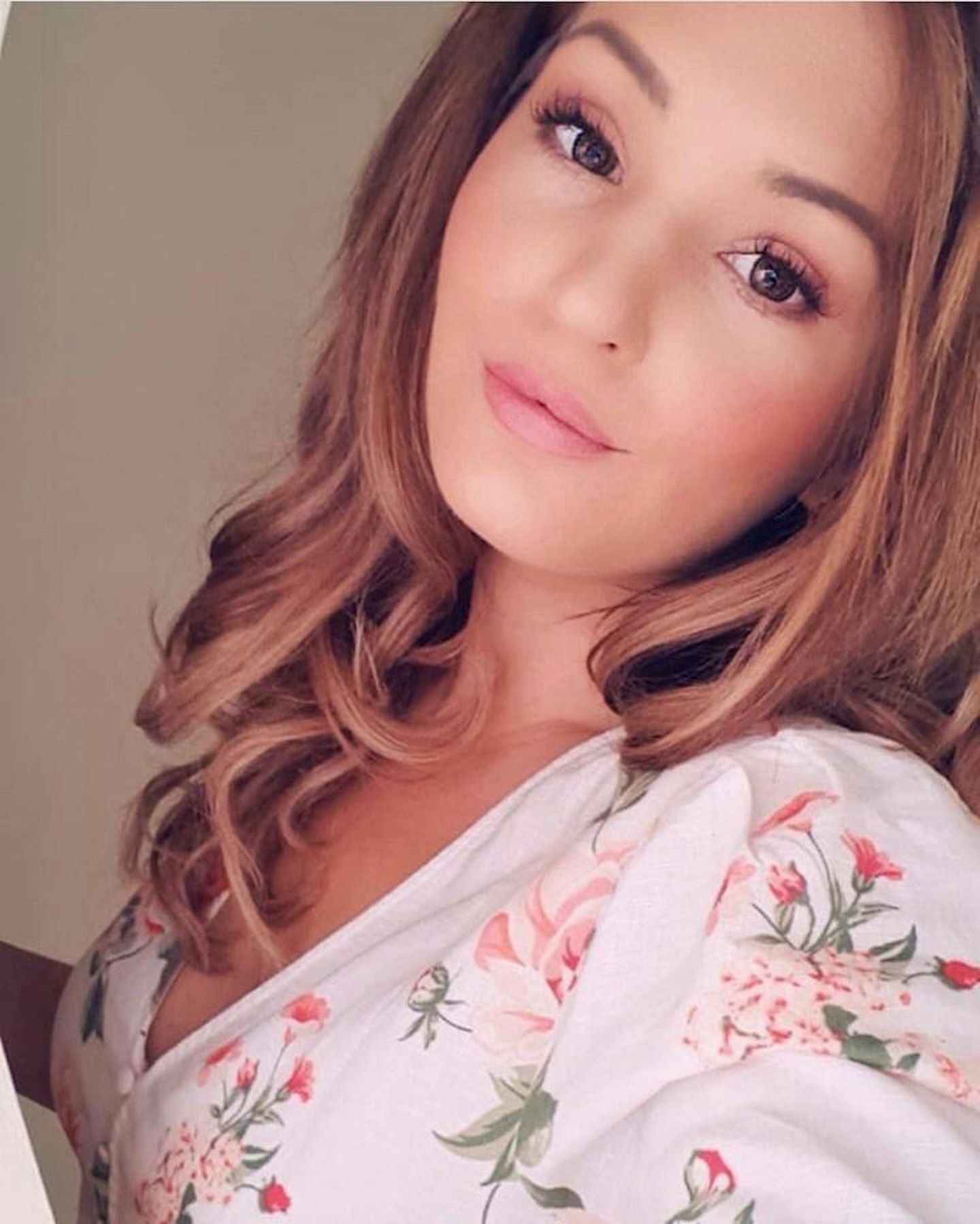 How are people in the cancer community feeling about treatments being stopped?
Kelly was angry at Covid, angry at her team a little bit as well - but you can understand her team and the struggle they must be going through to make these decisions. If you are sick with something like cancer, you want to know that if you die, you have covered every possibility of staying alive and I think what it must be, is a frustration. At the start of coronavirus, Kelly's scans seemed stable, then they gave her a break on her treatment that she didn't want. So to be in that position of knowing, 'I have a chance here, but it's out of my hands', it must have been a devastating blow.
It must be awful to lose people in that way...
The thing is cancer bonds you, and they become very deep. You sit back and you look and say, these are my friends. Saima [Thompson, Lauren's friend] and Kelly's deaths were not a shock to me, but they were desperately sad, because you could see it, without any control, what was happening. Also, there's no guarantee my cancer won't come back and kill me – and you're grateful for the time you have, but it's also f***ing terrifying, knowing how close you walked to that line and could again.
Have you had appointments and scans cancelled?
My ongoing treatment is oral and is preventative, not active, treatment now – I'm in medical menopause to try and stop my breast cancer returning. I was due to have my yearly MRI in the beginning of May and I'm now having it in two weeks time. I'm incredible grateful I'm going back in for the scan, but it's also been like, 'When am I going in? I want this done'. But I've had the mentality that I want to wait and someone else go and have a surgery they desperately need – I'm happy to wait. The scary thing for me now is the space of time I've been waiting, seeing all the deaths and progressions, I'm sat here like… scanxiety is terrifying anyway, you're terrified every time.
What are the real impacts coronavirus has had on the lives of those with cancer?
Coronvirus has meant a huge hit to the charity sector. So, for cancer, this pandemic has shook it up to its core in terms of not just treatment, but fundraising, research, everything. Labs have been closed a really long time.
Going to Kelly's funeral – standing on a street corner and seeing her coffin go past and that's your lot... It's really hard, I was stood next to friends of hers for 30 years and they couldn't pay their respects. In the last few months of their life, they couldn't have their friends over, or have their bucket list holidays, or things you'd want for yourself at the end of life.
I think it's impacted so many ways, not just mortality. It's impacted our freedoms and for someone who's deathly ill, that holds more weight than for most of us. So you not being going to the pub for a few weeks, I don't really care about that. I'd rather my friend go the seaside and be able to eat chips with her best friend, because she might not be able to do that in two months.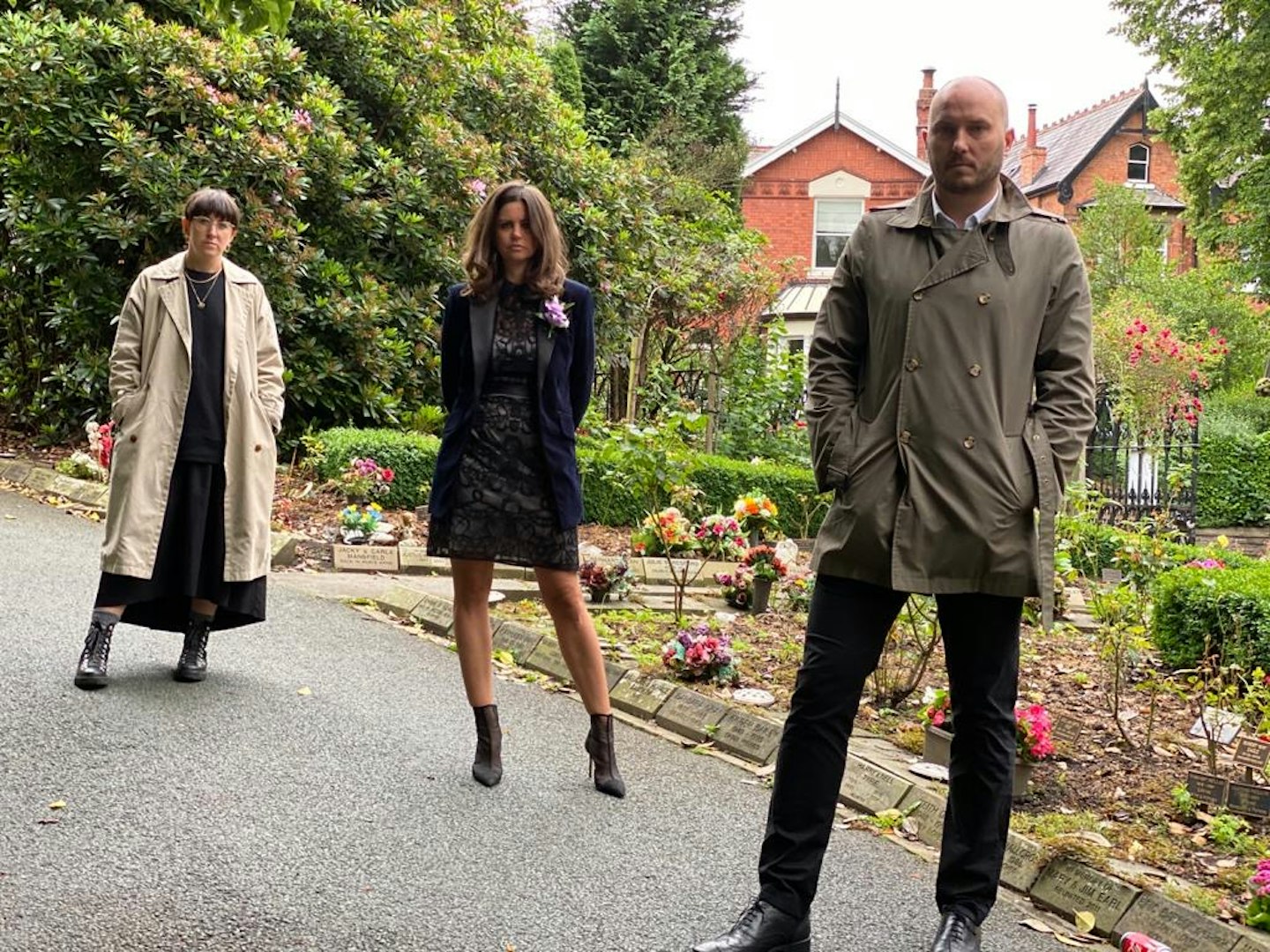 It's about everyone being robbed of time, then too?
Yes, you want to be able to spend time with each other – Saima's family wanted to give her the best send-off they can, but have been so penned in with what they could do. And grieving, when you're grieving you want to be able to go and be with people and have that comfort and intimacy and you can't do it. We can go back into pubs, but we can't cuddle anyone. It's a really weird time we're living through and my heart is with women walking around with a lump in their breast, waiting for surgery. It must be excruciatingly scary.
What do you think of the government's handling of the situation?
For me I think those who are vulnerable and have compromised immunity know what they're doing. My thing is, as someone who's had to go through two bereavements and not be able to pay my respects, I don't understand how we can be opening up pubs and Primark, but we can't have more than 10 people at a funeral. It blows my mind we can go to a hairdressers but I can't hug my mum. I think this is the issue we're facing. We're human first and foremost and this is our lives. I know we need to kickstart the economy, but I do feel like there should've been a lot more done in the human part of this – our mental health and physical health. I definitely think the government could've handled this better, we knew this was coming. I think we could've had measures in place a lot quicker, testing a lot quicker. It's just a realty terrifying time. We're under this illusion that things are going back to normal but the pandemic still exists and we don't know enough about it.
What do you think is the way forward now?
The main thing now is they're turning some Covid wards into cancer centres, which I think is a great idea. I do think the NHS hasn't had the right amount of funding for the last 10 years, so that's something we can't fix overnight. I do also think things like the Panorama and Big C, to be able to have a platform where we can amplify these voices is a really positive place. But I think now it's all going to be around testing and making sure we open up the cancer centres and treatments a lot sooner. You can't not be opening up operations for cancer treatments and let people have their hair cut. People's health and their lives need to be the priority. It's also remembering your GP is still open and screening is still there and I know it's a scary time to go into a medical setting but it's so important we do. Cancer doesn't stop for covid, people still need to check their boobs, go to the GP, know about their bowel habits, bloating, bleeding anything. Because inevitably, if you catch a cancer early, you can be treated and will live – prevention is the best form of attack, early diagnosis is the best thing.
Panorama: Britain's Cancer Crisis is on BBC One, Monday 6 July at 7.30pm. You, Me and the Big C is a BBC Radio 5 Live podcast, available on BBC Sounds.
READ MORE: 'Rachel Made It Possible To Have A Conversation About Cancer And Not Feel Ashamed'
READ MORE: The Fashion And Beauty Tips Women With Breast Cancer Really Need