Alex Scott has been subject to vile misogynistic comments after attending the GQ Awards last night in a sheer chainmail dress. The ex-footballer turned commentator walked the red carpet alongside celebrities such as Gary Lineker, Mollie King, Raye, and Jess Glynne (the latter of whom she was rumoured to be dating).
Since photographs of the event were shared online, countless people have weighed in on social media with opinions about her outfit choice – and the commentary has turned sour very quickly. From disgusting comments on her appearance and body to trolls calling her an 'attention seeker', much of the commentary is too awful to repeat.
The most telling part though? The same trolls tearing apart Scott for wearing a see-through dress don't seem to be taking issue with Leah Williamson, who similarly sported a transparent black lace mini dress by Roberto Cavalli or Chloe Kelly, whose Tayfun Kaba midi dress showed skin too.
The only difference between the women's outfits was thatAlex Scott chose to go braless, with her nipples seemingly causing distress to the entire internet. One must ask, should the site of a woman's nipples really cause this much uproar? We would hope that the world has moved past sexualising a woman's body so much that her nipples be so outrageous and yet here we are, scrolling through hundreds of sexist comments about her body.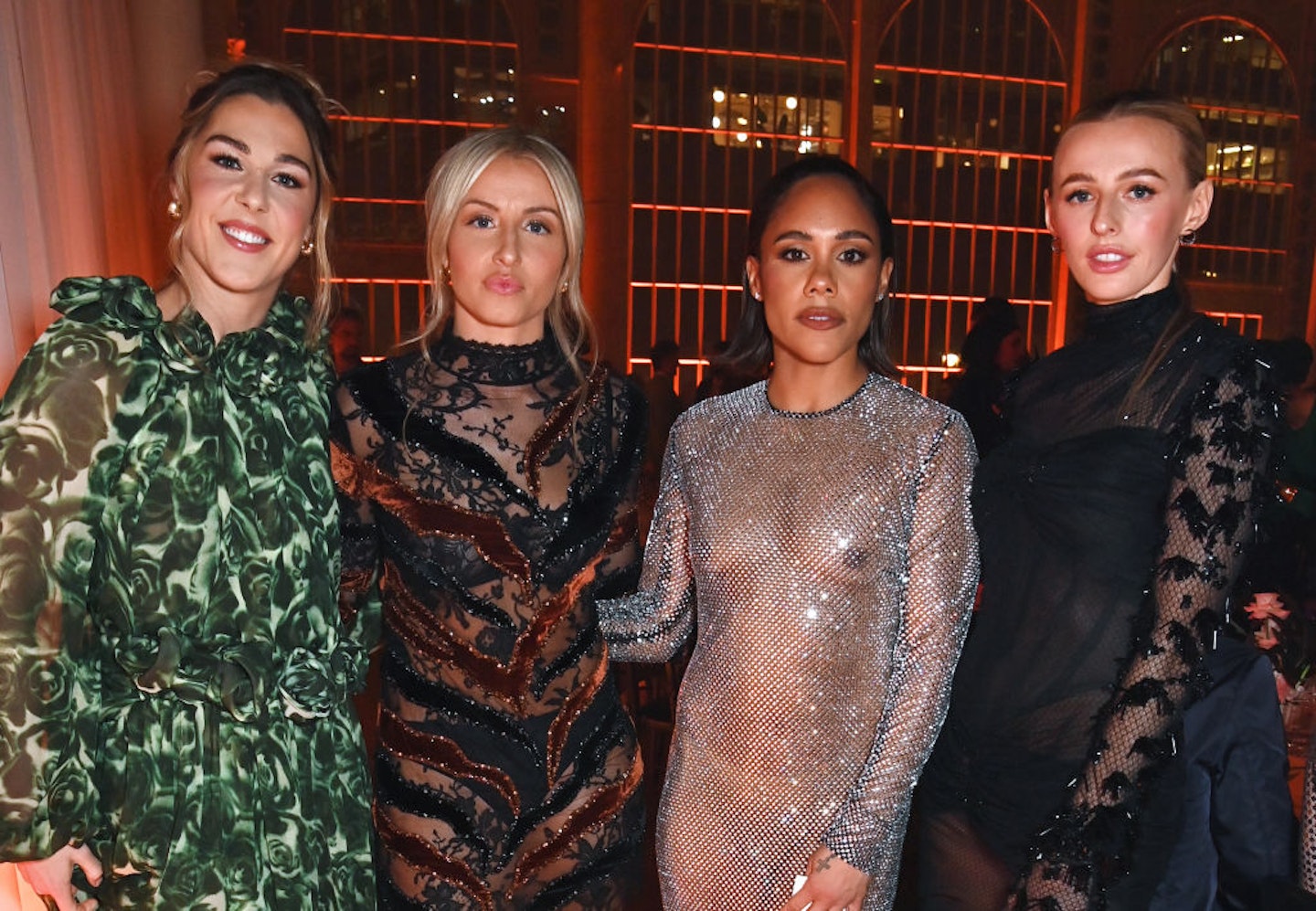 Let's get one thing straight: nudity is not inherently sexual. Nipples are there for one purpose only, to perform a biological function and feed children, they do not exist for the pleasure of men. Whether or not a woman chooses to bare them, while wearing a perfectly styled outfit, is nothing to do with 'attention seeking' – it's simply a stylistic choice that actually, pushes the boundaries of what we deem appropriate in society. Frankly then, Scott's decision to go braless is a brave one, breaking down misogynistic barriers about what women can or cannot wear. Tearing down barriers for women is something she's done across her entire career, in football and commentary, so it's no surprise she applies the same attitude to fashion too.
It's sad that the decision is still so revolutionary, but evidently the outcome is exactly what was intended – Scott clearly upsetting the very people that need to be pushed into the 21st century, and we love a bit of disruption to the patriarchy on a Thursday night!